Pucker up! These are the best lip-plumping glosses that actually deliver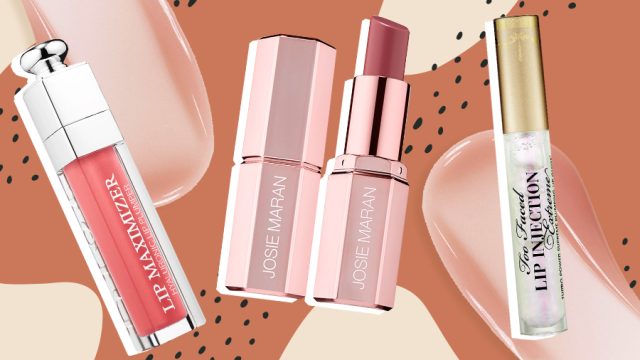 While we're quick to credit Kylie Jenner as the force behind the big, pouty lip trend, the truth is that women have been coveting soft, pillowy pouts for years. Need proof? Think back to Lip Venom, the ultra-popular gloss that promised (and delivered!) that sexy, swollen lip look to millions of consumers when it launched many years ago.
While Lip Venom is the OG plumping gloss, there's a whole class of similar products that can also give you those Kylie-level lips. These are all, of course, cheaper than lip fillers and safer than that weird phenomenon that involved suctioning your lips to make them bigger (please, don't do this). When it comes to getting luscious lips, lip-plumping glosses will give you all you need, without the needles. Pucker up, sis.
First things first: How do lip-plumping glosses work?
Lip-plumping glosses work by using ingredients that moisturize and stimulate blood flow to your lips. Some formulas use hyaluronic acid (the same stuff that's used in moisturizing face creams and injected when you get lip fillers) to draw water to your lips and plump them by providing an added dose of moisture. Since this ingredient can hold a thousand times its weight in water, it's ideal for helping to plump the skin. Other lip plumpers use ingredients like menthol, ginger, or capsaicin (an active component found in cayenne peppers) that often cause a localized swelling (think: your lips after you've eaten something really spicy).
In either case, these formulas only temporarily make your lips appear larger.
10 best lip plumping glosses to try:
1Too Faced Lip Injection Extreme Lip Plumper
Too Faced's sulfate-free formula tingles lips for an immediate volumizing effect and delivers on a high-shine finish. Though it plumps using capsaicin (which can sometimes be irritating), this formula also contains avocado and jojoba seed oil for extra hydration and nourishment. You can wear this one over a lipstick or by itself.
2Buxom Full-On Plumping Lip Polish Gloss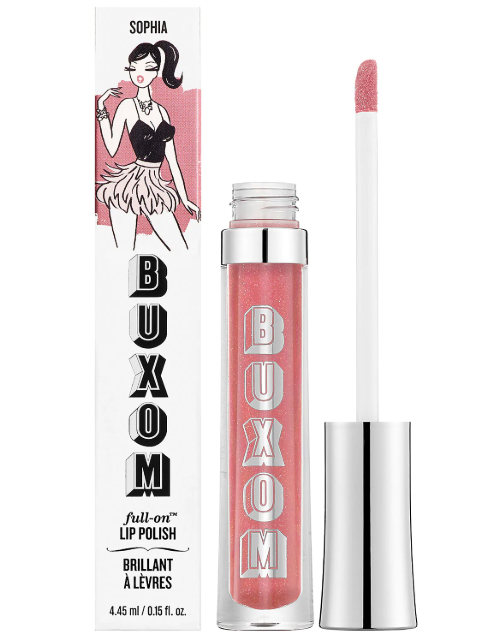 A fan-favorite with over 9,000 five-star reviews on Sephora, Buxom's bestselling lip gloss comes in a wide range of shades and finishes—from ultra-sparkly shimmer to simple, shiny metallic—and delivers full, plump lips thanks to a blend of peptides and vitamins A and E.
3Dior Lip Maximizer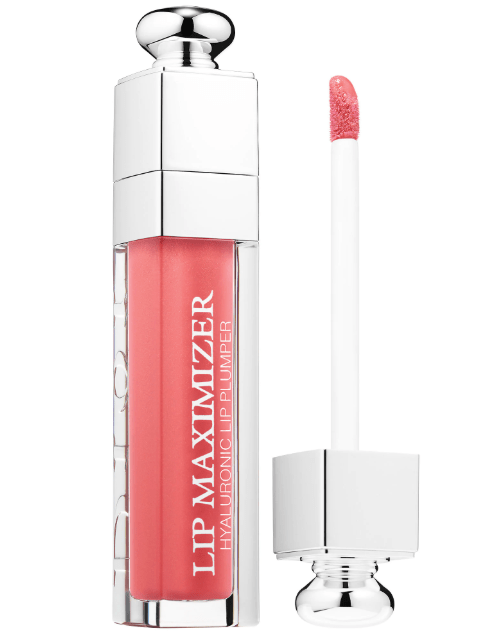 Dior's lip maximizer uses hyaluronic acid to condition and capsaicin to volumize lips. It's popular for its smooth, non-sticky formula that glides on easily, and for its hydrating properties that help diminish the look of fine lines over time.
4Best budget pick: Sephora Outrageous Effect Volume Lip Gloss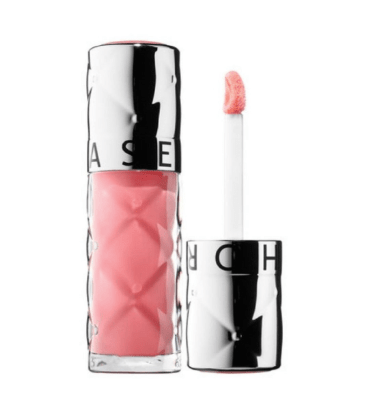 A bargain buy that's worth it if you're new to lip plumping glosses, this one from Sephora is enriched with sunflower seed oil, ginger root oil, and peppermint oil, to help deliver a super high-shine finish with just the right amount of subtle plumpness.
5Best clean pick: Josie Maran Argan Lip Sting Plumping Butter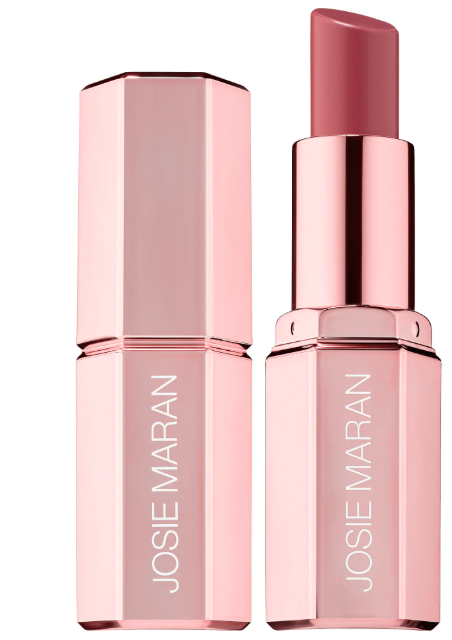 Get the perfect pout with this ultra-moisturizing lip butter that uses holistic ingredients like argan oil, Manuka honey, and moringa butter to give your lips a little extra TLC while also plumping and smoothing fine lines through increased circulation caused by capsaicin.
6Best drugstore pick: Pixi by Petra Lip Lift Max Lip Gloss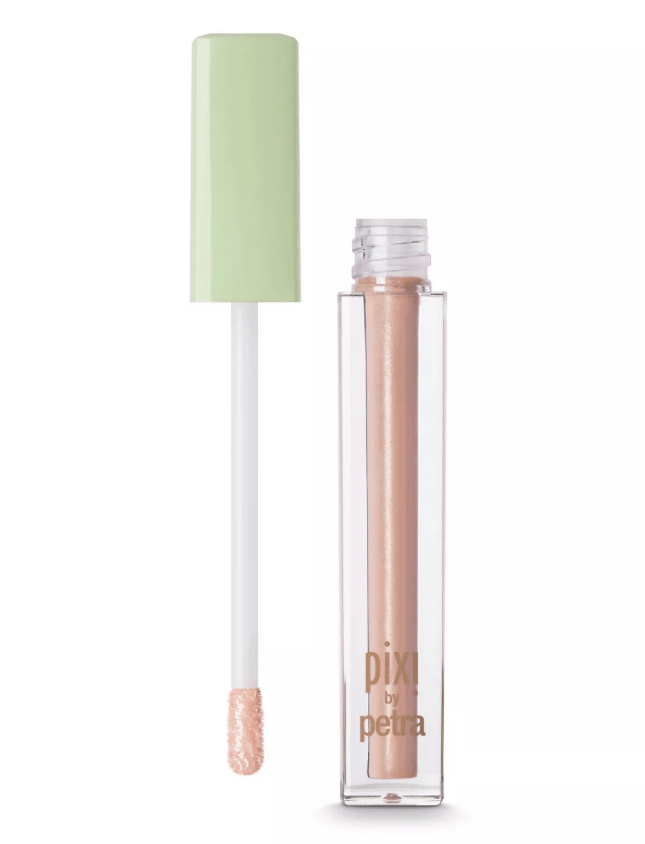 A great drugstore option, this lip plumping gloss also has soothing chamomile and aloe vera that refreshes lips and leaves them feeling healthy and hydrated. Plus, it's got a delicious minty scent.
7Best hydrating pick: Grande Lips Hydrating Lip Plumper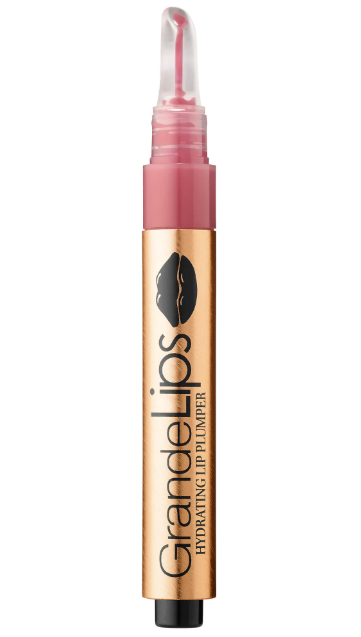 This vanilla-flavored gloss from Grande Lips helps to increase overall lip hydration, volume, softness, and firmness thanks to hyaluronic acid and niacin, a skin conditioning agent that's been shown to have smoothing properties. It goes on a bit tingly, but after about five minutes you'll see noticeably fuller looking lips.
8Best dermatologist pick: Dr. Devgan Platinum Lip Plump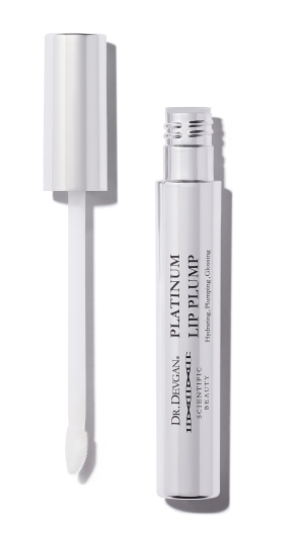 Rich in hyaluronate, niacin, and ceramides, this dermatologist-formulated plumper delivers on natural, lasting volume. It's also made with willow bark, spearmint, and peppermint for an added boost to your pout.
9DuWop Lip Venom
Drench you lips in this classic lip plumping gloss. It's clear and shimmery for everyday use, and contains sunflower, avocado, and jojoba oils for additional moisturization.
10GlamGlow Plumprageous Lip Gloss Treatment
The instant plumping effect from this tingling clear gloss gives noticeably fuller lips. Its smooth, non-sticky formula can be worn over a lip color or on its own. *Kiss kiss*