These Lip Masks Will Keep Your Lips Buttery Soft This Winter
Dry, dehydrated lips are so 2020.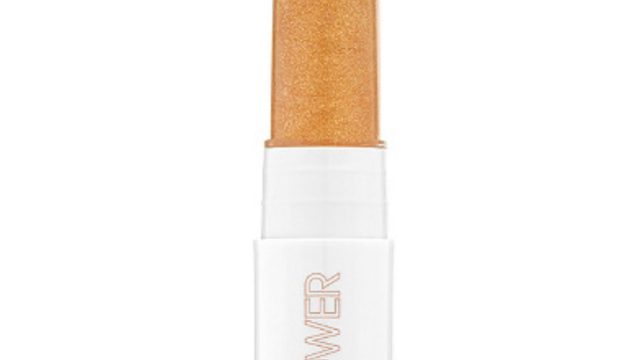 Finding the best beauty products has never been easier thanks to Pia's Picks, our weekly curated list. As the senior beauty editor at HelloGiggles, I test and examine the latest skincare, makeup, hair, and nail products so I can confidently recommend the best ones to you.
Tired of waking up to dehydrated and chapped lips? Yeah, us too. Few things can be as annoying as dry and flakey lips, as they can feel painful and look unsightly. And even if you're diligent about applying lip balm you may sometimes still fall victim to dry lips. If this sounds all-too-familiar, you may be in need of a lip mask.
Consider a lip mask the powerhouse lip treatment for soft, smooth, and healthy lips. They're stronger than your average lip balms and oils, meaning they fix chapped lips more quickly. Moisturizing ingredients such as shea butter, petroleum jelly, mango seed butter, and natural waxes and emollients are used to formulate some of our favorite lip masks, and we think you'll like them, too. From the under $10 lip mask you can take on the go to the plumping treatment that works in 10 minutes to give you a smoother and softer pout, here are the 11 best lip masks for you to try this winter.
Best OG lip mask: Vaseline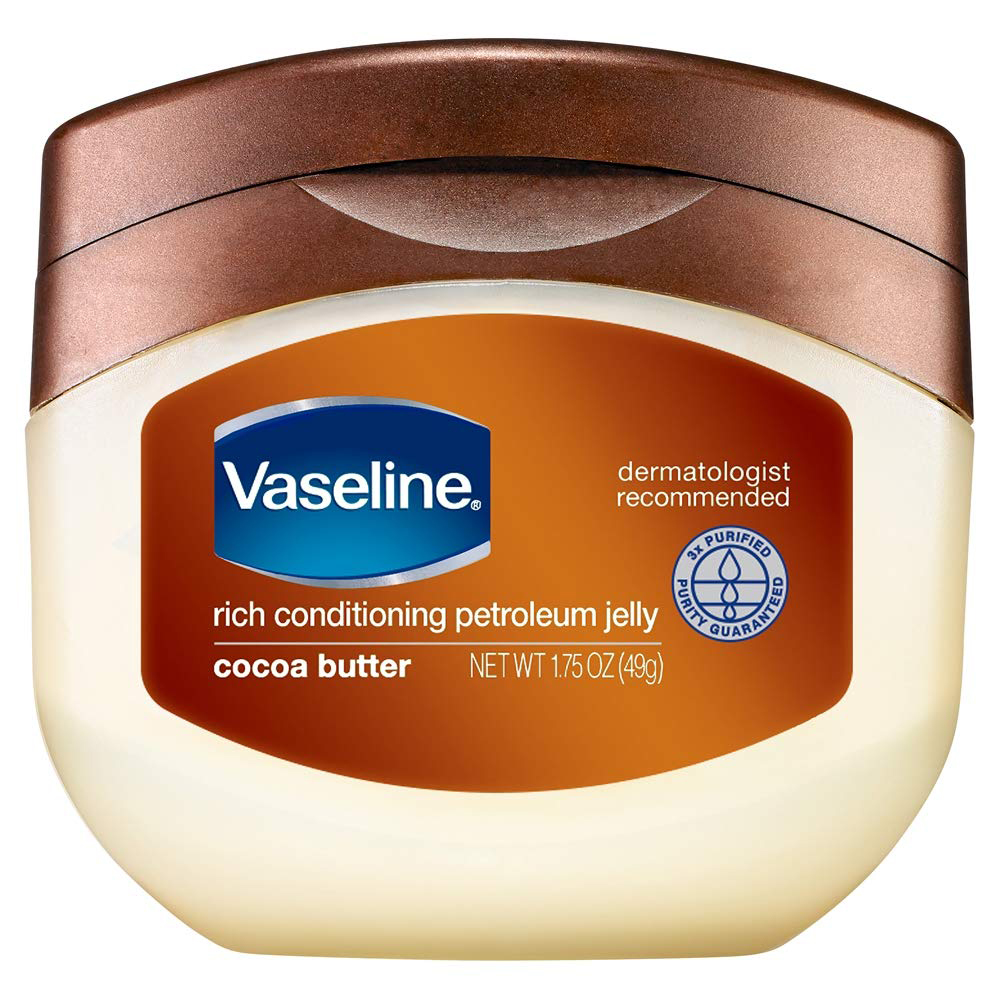 Vaseline Petroleum Jelly with Cocoa Butte
Shop it
Amazon
This petroleum jelly-based product is the GOAT, and that won't change anytime soon. The super-thick formula is rich and hydrating, and it locks in moisture, too. We like this new version of Vaseline's classic product, which uses delicious-smelling cocoa butter to double up on the moisture—just don't be tempted to eat it.
Editor-favorite lip mask: Milk Makeup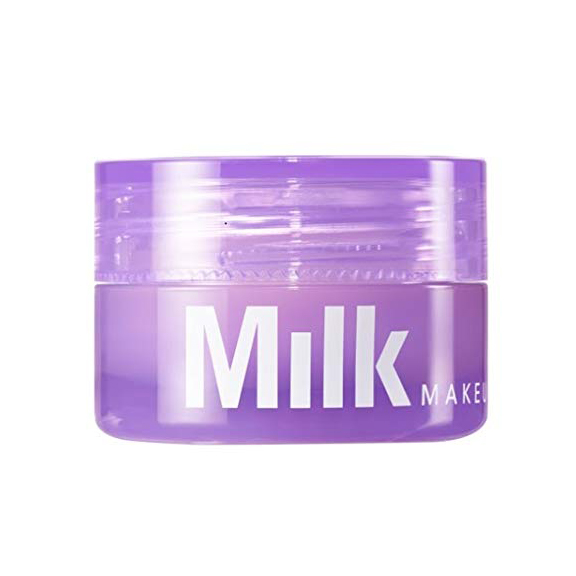 Milk Makeup Melatonin Overnight Lip Mask
$$22
Shop it
Sephora
HelloGiggles' editors have been raving about Milk's newest lip mask ever since the product launched a few months ago. It uses several antioxidant-boosting ingredients, such as goji and blueberries, hydrating hyaluronic acid, and topical melatonin. Plus, it has a dash of lavender oil that helps to calm and soothe.
Best smoothing lip mask: Kiehl's
Kiehl's Buttermask for Lips
$$26
Shop it
Ulta
This super-thick formula is no joke. Made with coconut oil and mango seed butter, this lip mask goes on super thick but feels cashmere-soft on the lips. It'll help repair your damaged moisture barrier so that you wake up to smoother and healthier lips.
Best on-the-go lip mask: FLOWER Beauty
FLOWER Beauty Petal Pout Lip Mask
$$9.99
Shop it
Ulta
Mango and cocoa seed butter are the moisturizing powerhouse ingredients behind this budget pick. We love that it looks like a lipstick, and it's slim enough to put in our pockets for on-the-go convenience. Pick it up in one of six scents: vanilla mango, sweet honey, buttercream frosting, lemon sugar, rose buds, and berry punch.
Best overnight lip mask: Laneige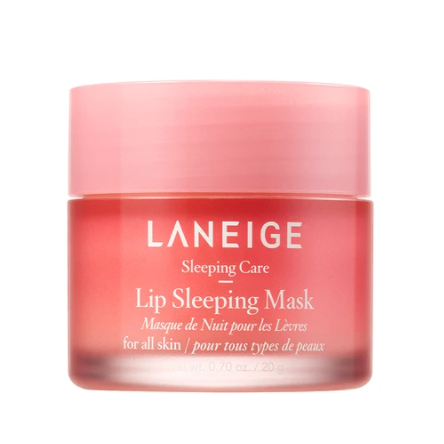 Laneige Lip Sleeping Mask
$$22
Shop it
Sephora
Kissable lips, coming right up! This softening mask looks like a slightly tinted lip balm when applied, doesn't feel too heavy, and works overnight to repair chapped and dehydrated lips. Choose one of seven colors: Gummy bear, berry (pictured here), vanilla, apple lime, sweet candy, lemon sorbet, and mint choco.
Best drugstore lip mask: Burt's Bees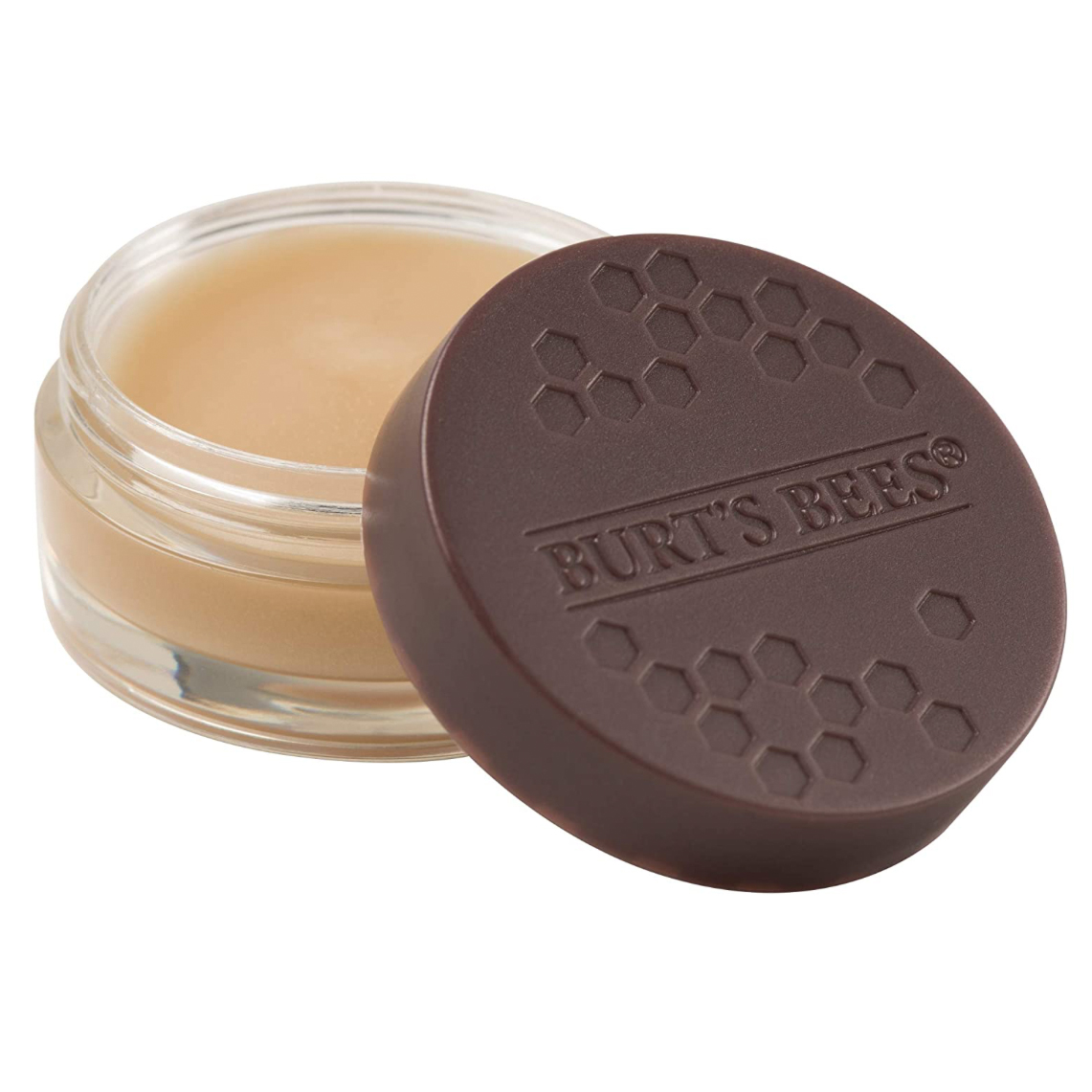 Burt's Bees Overnight Intensive Lip Treatment
Shop it
Amazon
If you're looking for a no-fuss lip treatment that gets the job done, look no further. This Burt's Bees product uses ceramide-rich oils, waxes, and emollients to create a heavy-duty overnight lip mask, and it won't let you down.
Best luxe-feeling lip mask: Summer Fridays
Summer Fridays Lip Butter Balm
$$22
Shop it
Sephora
Shea butter and murumuru butter are two of the delicious moisturizing ingredients in this lip treatment. It's the perfect balm-mask hybrid—powerful enough to act as an overnight treatment and subtle enough that you can use it as a balm to get some shine during the day.
Best ultra-rich lip mask: Sara Happ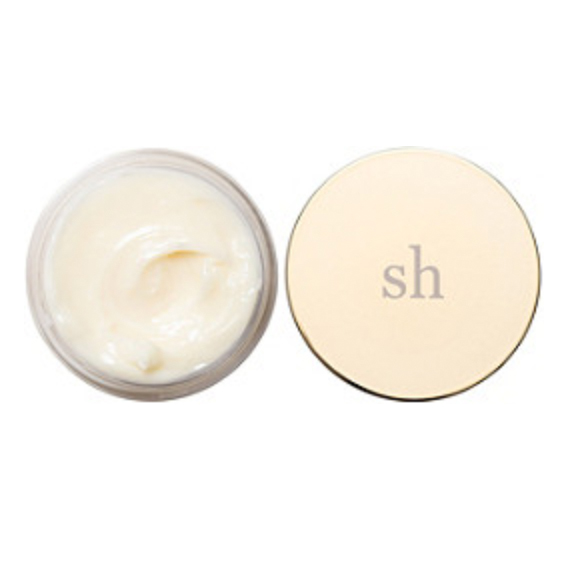 Sara Happ The Dream Slip
$$34
Shop it
Ulta
This softening lip mask uses jojoba seed oil, sweet almond oil, and chamomile in its ultra-nourishing formula. It goes on very thick at night, but by the time you wake up, all of its moisturizing ingredients will have absorbed into your lips for a softer, smoother pout.
Best lip mask for travel: Patchology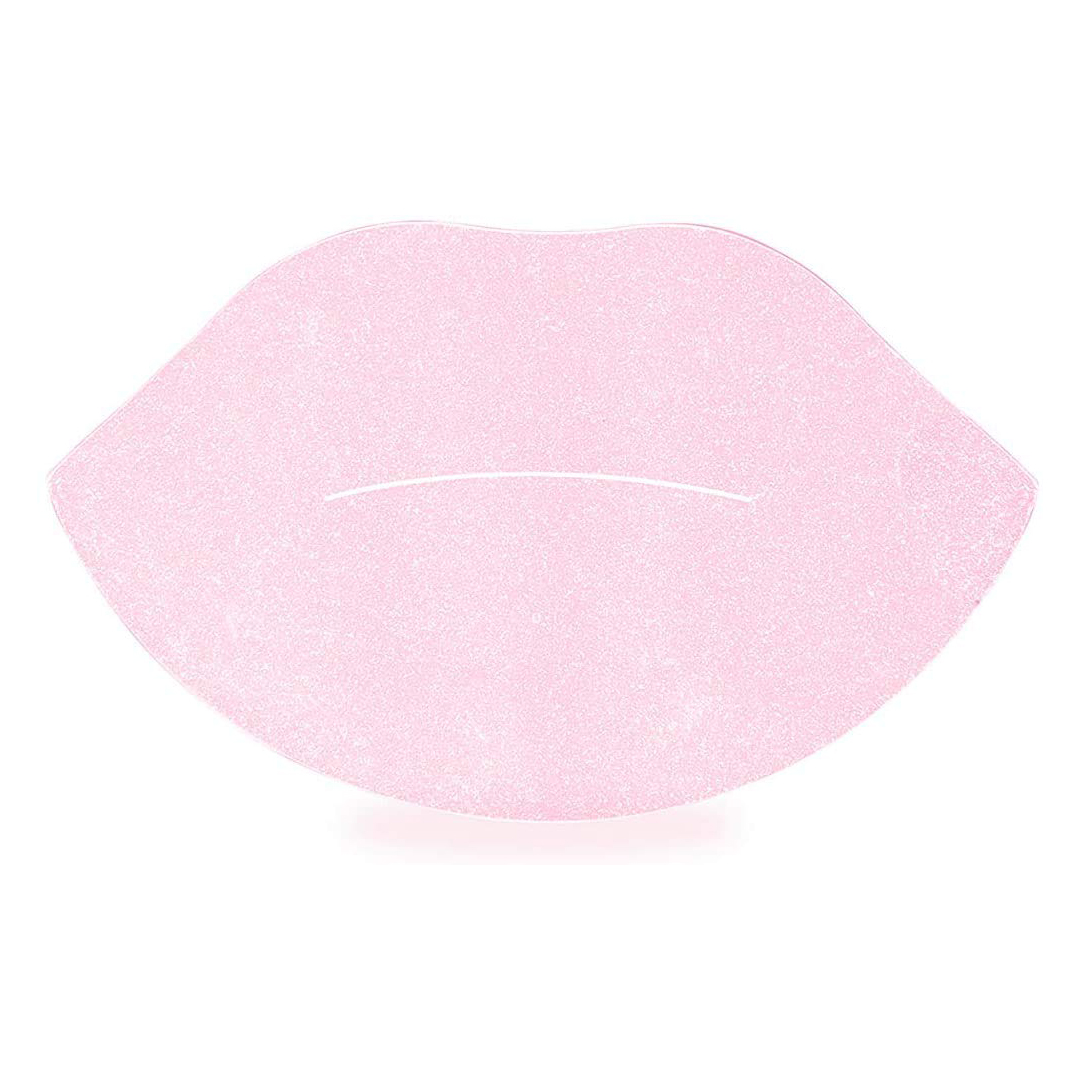 Patchology Travel Size FlashPatch Hydrating Lip Gels
$$15
Shop it
Ulta
If you need a quick-fix before going on a (socially-distanced) date or event, look no further. This fun lip mask uses green tea extract, niacinamide, and coconut extract to soften and smoothen lips in just five minutes. Plus, it's so fun to take selfies with.
Best lightweight lip mask: Tatcha
Tatcha The Kissu Lip Mask
$$28
Shop it
Sephora
This non-sticky and lightweight formula is great for people who don't want their lip mask to end up on their pillow, as it absorbs quickly. It uses hydrating squalane, camellia seed oil, and rose flower extract to soften lips and smooth out fine lines.
Best plumping lip mask: Skyn Iceland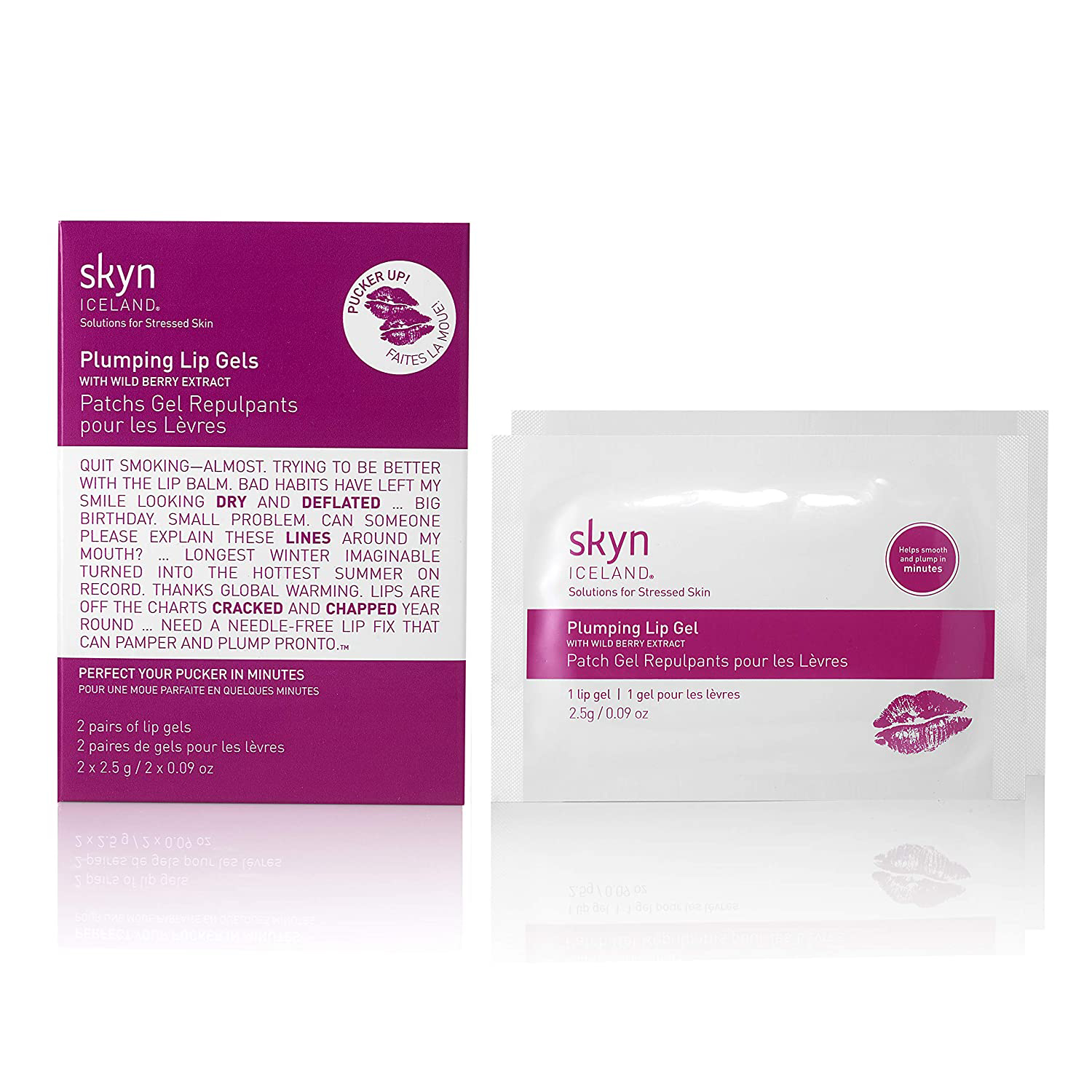 Skyn Iceland Plumping Lip Gels
$$28
Shop it
Ulta
Skyn Iceland is responsible for creating one of our favorite brightening under-eye masks, so it makes sense that the brand would have an undeniably effective powerhouse lip mask, too. It uses red algae, mustard sprout extract, and glycerin to hydrate and plump your lips. All you need to do is stick it to your lips and leave it on for 10 minutes.