7 Great Lip Balms for Fall So You Never Get Those Dreaded Chapped Lips
You'll have smooth (and kissable!) lips all season long.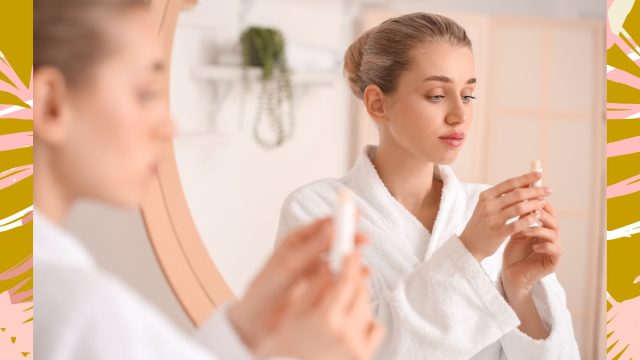 The product recommendations in this post are recommendations by the writer and/or expert(s) interviewed and do not contain affiliate links. Meaning: If you use these links to buy something, we will not earn a commission.

The holidays are coming, and we know what that means. From Christmas dinner with the family to that big NYE kiss, we want to have our softest and most kissable lips.  But that's not so easy this time of year, with the wind and cold weather making our lips constantly at risk of drying and chapping.
Everyone has a favorite lip balm that they carry with them everywhere they go. But when we're suffering from (or trying to avoid!) seasonal chapped lips, the key is to find lip balms with the right ingredients.
"In the winter lips become chapped since people go out in the cold and don't protect their lips; they tend to get wind burned also," says Dr. Debra Jaliman, board-certified NYC dermatologist and author of the book, "Skin Rules: Trade Secrets from a Top New York Dermatologist."  
RELATED: 20 Best Date Night Movies to Watch With Your Partner 
Ingredients to look out for 
Jaliman advises looking for wheat germ oil, almond oil, jojoba oil, coconut oil, aloe vera, shea butter, sunflower oil and cottonseed oil.  "These really moisturize the lips," she says. "Calendula oil is an excellent humectant for dry skin and for very chapped skin.  It has calming and anti-inflammatory properties which help soothe very dry, chapped lips." 
Other great ingredients to look out for include honey, aloe, and cocoa butter. "Honey is extremely hydrating and contains antibacterial properties, aloe is soothing and healing, and cocoa butter is ultra-moisturizing and it's loaded with vitamins and minerals," says Jaliman. 
Consider layering balms
There are many lip balms out there that work to stave off dryness, but don't do much to actually treat the problem. "The heavy lip balm formulas that most people reach for in the driest and coldest of days only contain occlusives, like petroleum jelly," says Dr. Geeta Yadav, board-certified dermatologist, and founder of FACET Dermatology.
Occlusives do something that is very important though.  "They protect against water loss — but if the lips are already dry when you're applying the balm, all it will do is lock that dryness in," says Yadav. 
This is where the concept of layering comes in. Although it may sound like an unnecessary step, Yadav recommends layering two lip balm formulas. The first one should contain humectants and emollients. "Humectants, such as hyaluronic acid or honey, draw water into the skin, while emollients provide moisture courtesy of plant-derived oils and butters, like cocoa and shea," says Yadav. Then, seal in all that nourishment with your occlusive balm.
1
Clean & Pure Queen Bee Holiday 8-Pack
Price: $36.99 at Clean & Pure
This incredibly popular line of lip balms out of Australia is 100% natural and packed with hydration-friendly ingredients like responsibly sourced Beeswax and Vitamin E. The limited-edition holiday pack comes in eight of their most popular flavors, including Manuka Honey, which contains the SPF necessary to protect your lips while skiing this winter. There are also very seasonal cocoa butter and vanilla-scented flavors, peppermint for a tasty tingle, Pawpaw and coconut, and even a tinted rose that contains mica.
2
eos 'Day-O' Banana Lip Balm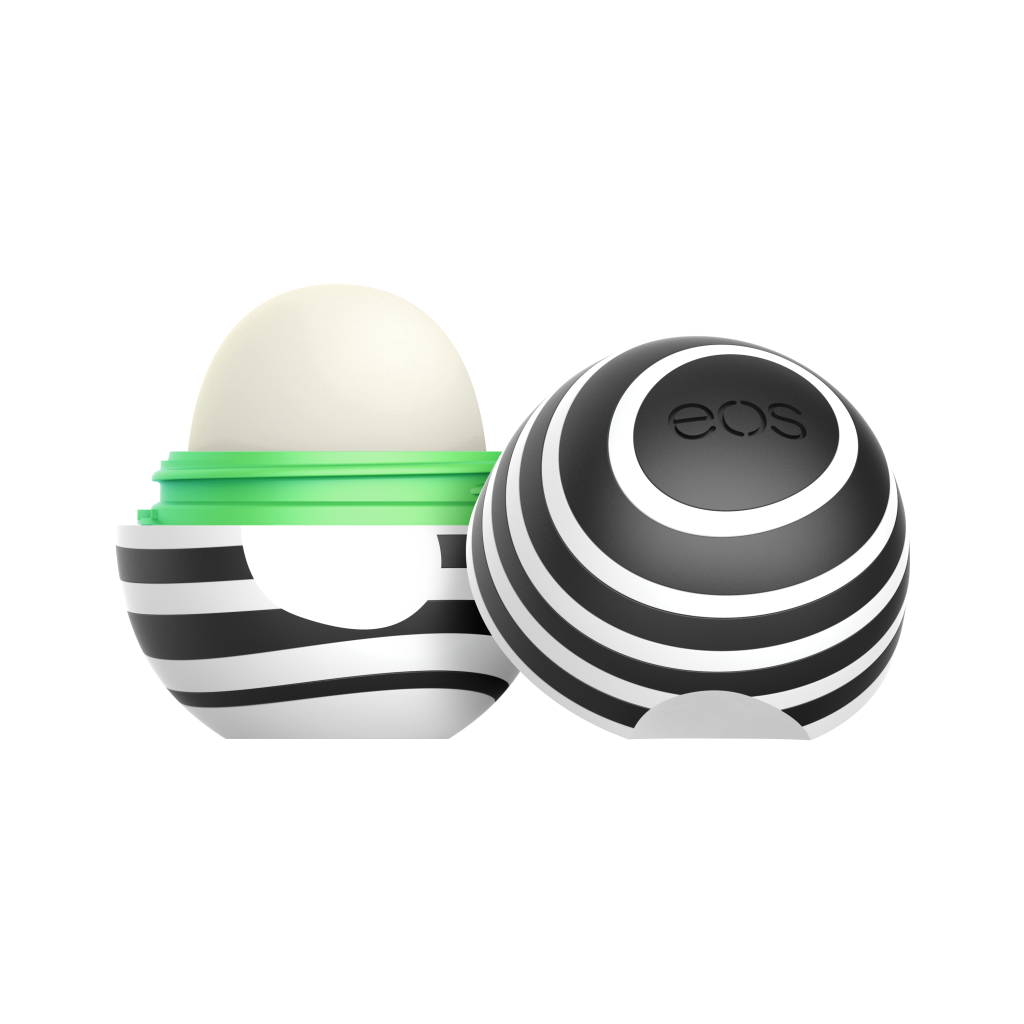 Price: $4.99 at eos
This product is a collab between eos and "Beetlejuice," making for a fun bit of nostalgia during the spooky season. But aside from the really cute packaging, this lip balm is delish because it honest-to-goodness tastes like a sweet banana. Thanks to natural ingredients like shea butter, cocoa butter, and jojoba, coconut and sunflower seed oils, it'll not just taste and smell great — it also works extra hard to keep lips hydrated and seal in moisture.  
3
Seis Cosmetics Smoothing Lip Balm
Price: $12 at Seis
This lip balm has a delicious vanilla scent but it's the ingredients like vitamin A, vitamin E, hyaluronic acid, and a combination of oils and antioxidants, that keep lips feeling and tasting smooth and kissable. Seis is Latina-founded and a portion of all proceeds are donated to Glioblastoma research in honor of the founder's late mother. 
4
malin+goetz Mojito Lip Balm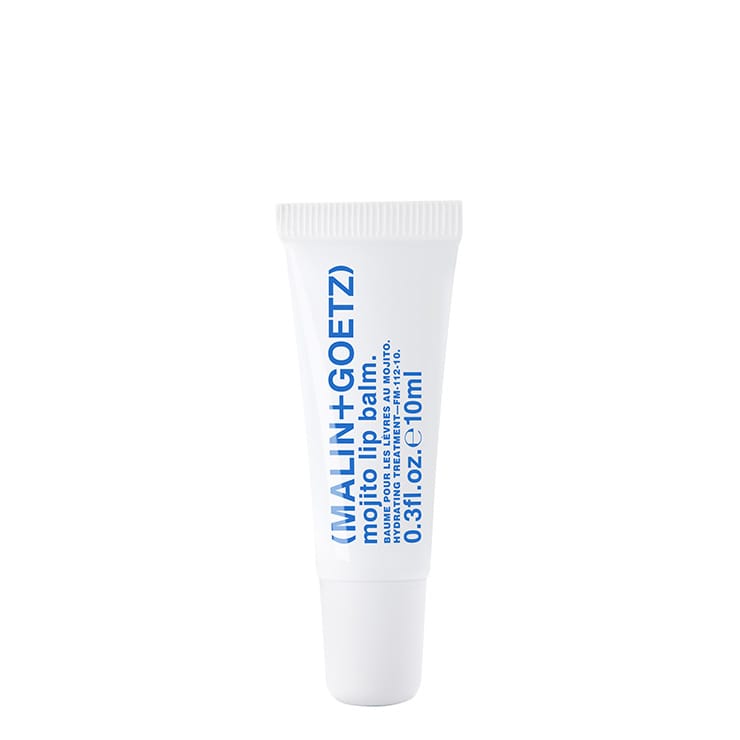 Price: $14 at MALIN + GOETZ
While there's perhaps a bad time to have a mojito, there's never a bad time for your lips to taste like one. This hydrating lip gel is formulated with a blend of fatty acids for all-day protection and tastes just like a mojito!
5
Sky Organics Organic Bee Merry Lip Balm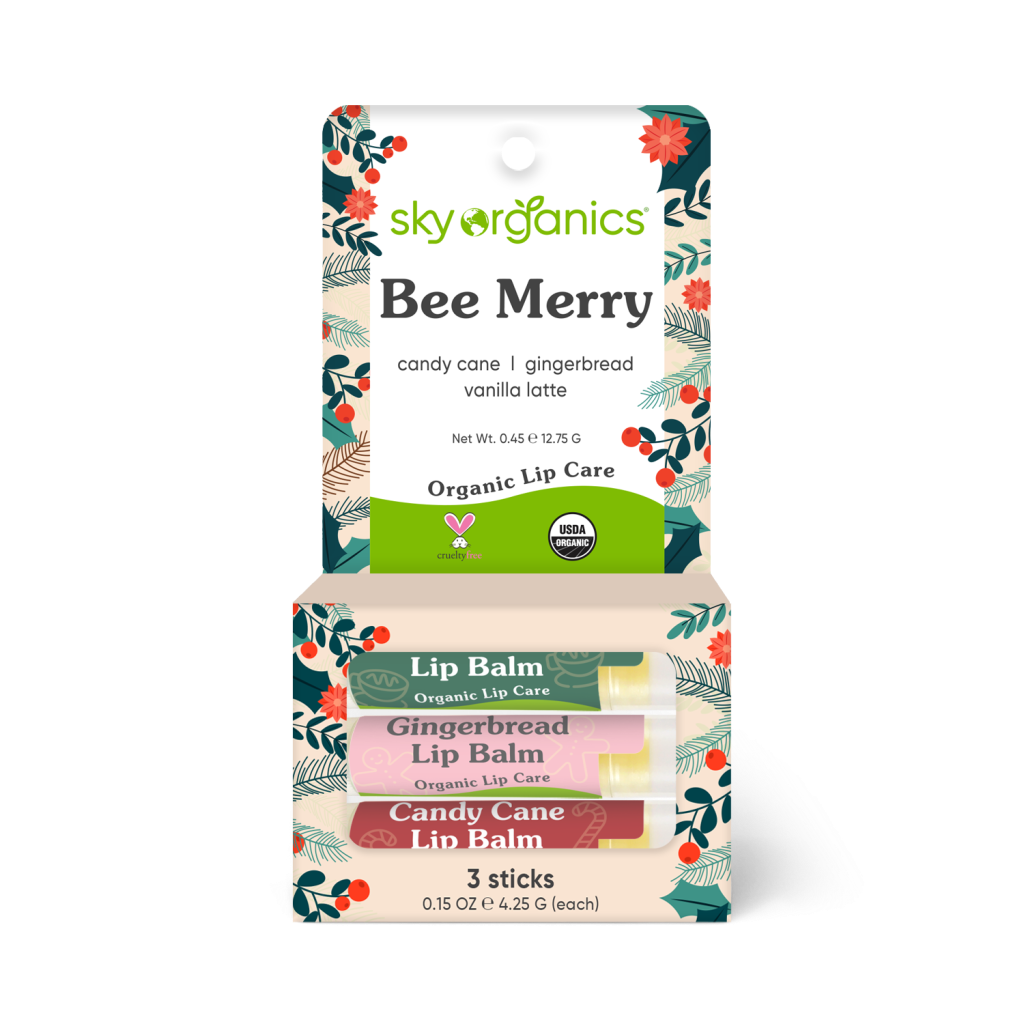 Price: $7.99 at Walmart
There's nothing like tasting the flavors of the season every time you lick your lips, and these lip balms have classic holiday scents like sweet candy cane and freshly baked gingerbread. The balms are also fully organic and made with coconut oil, conditioning beeswax, and antioxidant Vitamin E, for conditioning that lasts.
6
Osmosis Beauty Pure Lip Balm
Price: $8 at Osmosis Beauty
Being in love makes you tingle, but so does this lip balm. It's made with a 100% natural formula loaded with fatty acids, such as sunflower seed oil and coconut oil, as well as lanolin and honey for healing. As for that tingle? It comes from the refreshing sweet mint flavor.
7
Poppy & Pout Lip Balm 10-Pack Gift Set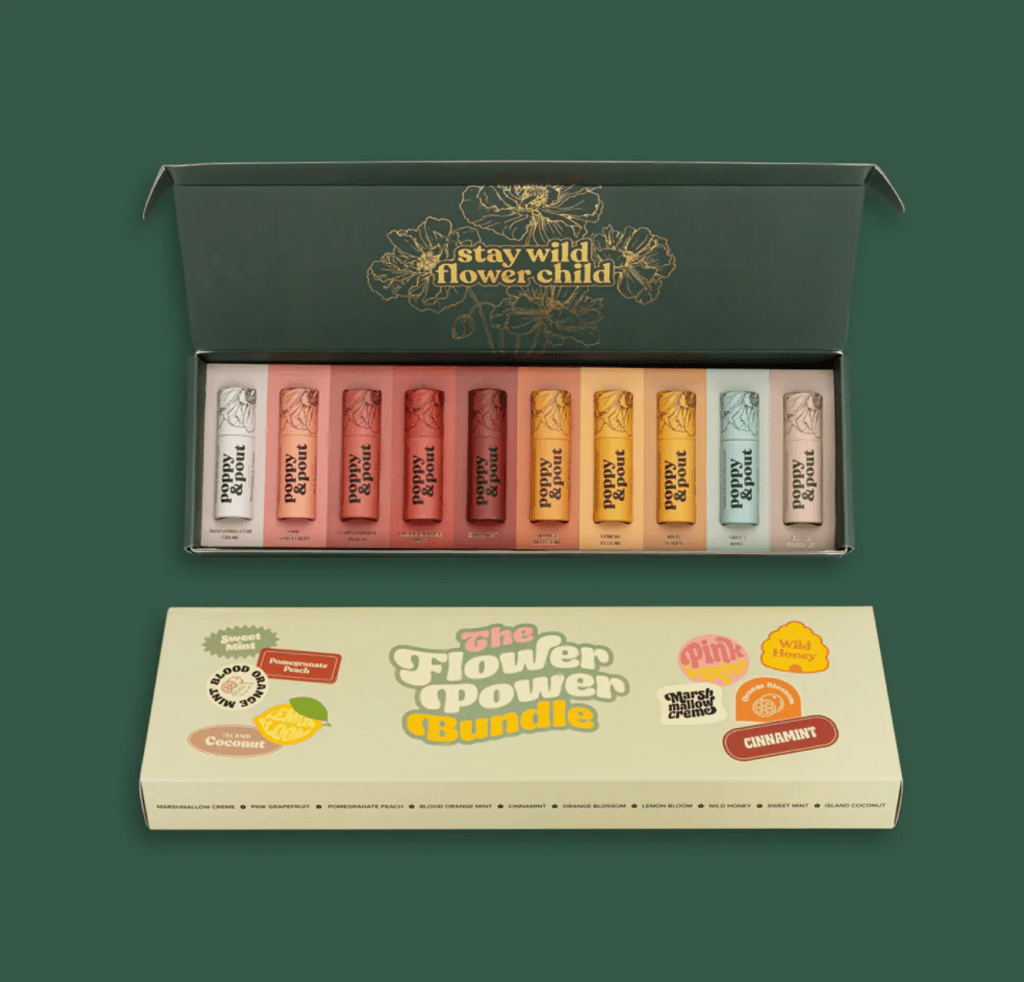 Price: $69.95 at Poppy & Pout
You know a lip balm is the real deal when it makes Oprah's Favorite Things. These flower-powered lip balms are eco-friendly and come in cardboard tubes — but it's the flavors of sweet mint and wild honey that will have you coming back for more.
Feel good about the fun flavors, like blood orange or pomegranate, but also that it is made with all-natural ingredients like ethically sourced beeswax, organic coconut oil, essential oils, and more.
Aly Walansky is a NYC-based freelance writer focusing on food and travel.
Read more