The 9 best leave-in conditioners for every hair type and texture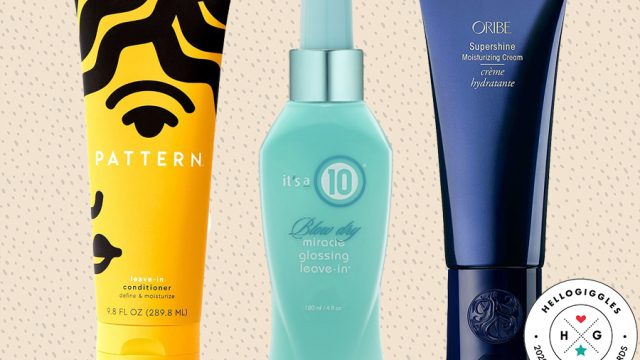 While we all use shampoo and conditioner that gets rinsed out the shower, leave-in conditioner is that one product that will give your hair the extra nourishment it needs to be shiny, vibrant, and healthy. You can say goodbye to dullness, brittleness, and frizzy texture because these creamy formulas are specially made to combat everyday dryness and damage. After all, from hot tools to humidity, we put our hair through a lot, so our tired strands often need some extra TLC.
Plus, as New Jersey-based hairstylist Michelle Cleveland told us, adding a leave-in conditioner to your routine adds an extra layer of protection against humidity. So, besides quenching thirsty strands and conditioning them so they're easier to brush and style, these sprays and rich creams are great for shielding hair against environmental and heat damage.
If you haven't yet added a leave-in conditioner to your hair care routine, we suggest you start to boost your hair's health. It's what you need for growing stronger and beautiful hair.
The best leave-in conditioners 2020:
1Best leave-in conditioner for curly hair: Pattern Leave-In Conditioner
When Tracee Ellis Ross launched her hair care line, we knew she'd deliver with quality products, and this one stole our heart. This restorative leave-in product took home one of our 2020 Beauty Crush Awards for its smooth texture that seemingly glides into curly hair, hydrating curls and coils to give them the perfect level of definition and moisture. Suitable for 4C hair, it won't weigh densely packed ringlets down, but rather give them bounce and body upon drying. "It's really smooth, easily glides through your hair, and sinks into your curls to help give them better definition," said one tester during our testing period for the awards.
2Best leave-in conditioner for naturally textured hair: Suave Nourish & Strengthen Leave-in Conditioner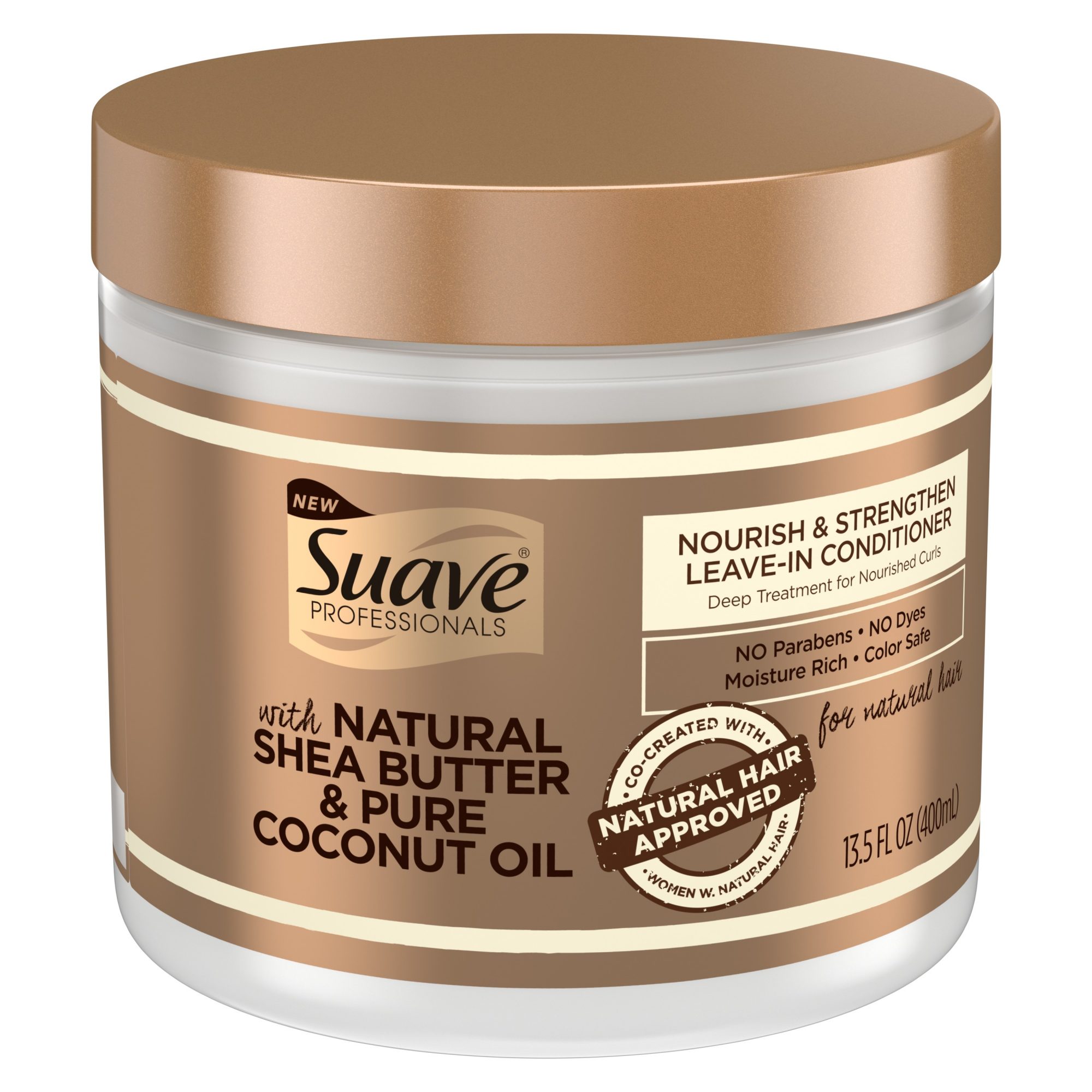 For natural hair looking for long-lasting moisture, this affordable drugstore buy is about to become your go-to.  Salon owner and natural hair activist Carolina Contreras, who specializes in natural and coily hair textures, says to look for formulas with ingredients like this one, full of natural shea butter and pure coconut oil, which are ingredients known for deeply moisturizing hair. "This gives it the nourishing hydration it needs while helping to reduce breakage and enhance shine."
3Best drugstore leave-in conditioner: L'Oréal Paris Elvive Total Repair 5 Protein Recharge
This affordable leave-in conditioner helps fortify hair with extra protein to keep it from damage and breakage. Additionally, the formula includes almond oil to make strands softer and more resilient after continued use. Yes, please!
4Best leave-in conditioner for heat styling: It's a 10 Blow Dry Miracle Glossing Leave-In
Another of our 2020 Beauty Crush Award winners, this shine-boosting spray features an array of nourishing and protective ingredients, from panthenol, which strengthens strands, to restorative amino acids and argan oil. Plus, it acts as a heat protectant, so you can feel better about using the hot blow dryer on your hair. Cleveland says spray conditioners like this one are a great way to evenly disperse the product through your hair.
5Best leave-in conditioner for fine hair: Sachajuan Leave-In Conditioner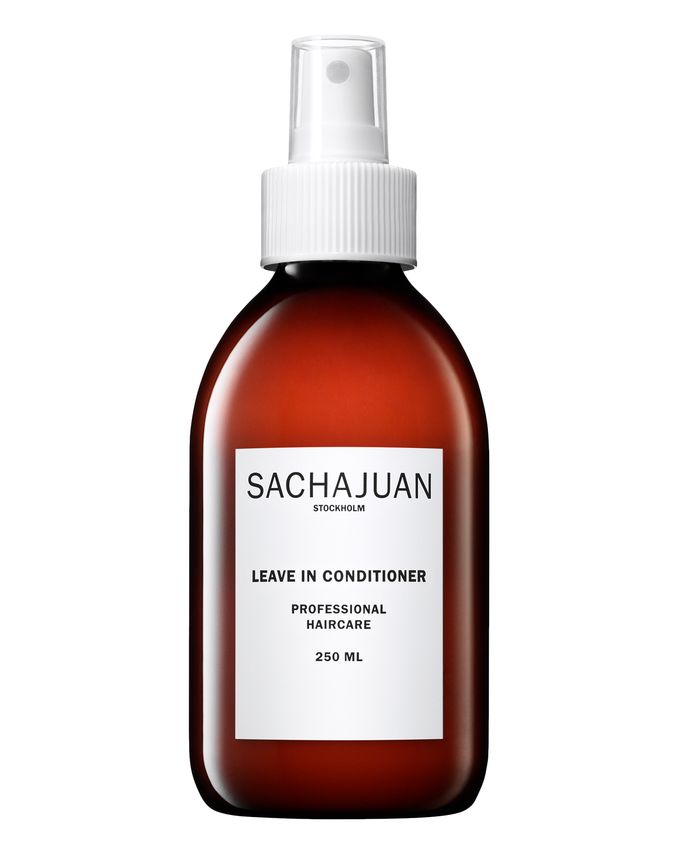 Another spray-on leave-in conditioner, this lightweight formula is ideal for finer textures that can easily become greasy or weighed down by anything too oily or heavy. Instead, this one is oil-free and delivers intense moisture with algae extract. It gives thin, fine hair body, shine, and color protection.
6Best leave-in conditioner for frizzy hair: Living Proof No Frizz Leave-In Conditioner
Chemically treated or frizz-prone hair gets a necessary dose of added hydration with this leave-in cream. It helps smooths strands with a patented technology that wraps around individual hairs to block humidity—apply generously to damp hair for best results. The creamy, silicone-free formula polishes hair and makes it look more shiny without leaving it greasy.
7Best leave-in conditioner for bleached or color-treated hair:
Beneficial for all hair textures, this luxurious leave-in helps to protect hair from breakage and free radicals with vitamin C, while caviar extract delivers amino acids and Omega-3 fatty acids to smooth the hair and give it a lustrous shine. Great for bleached hair, it provides UV protection to help color-treated from becoming faded and brassy, and it has a color-locking technology to boost its brightness.
8Best leave-in conditioner for dry, damaged hair: Oribe Supershine Moisturizing Cream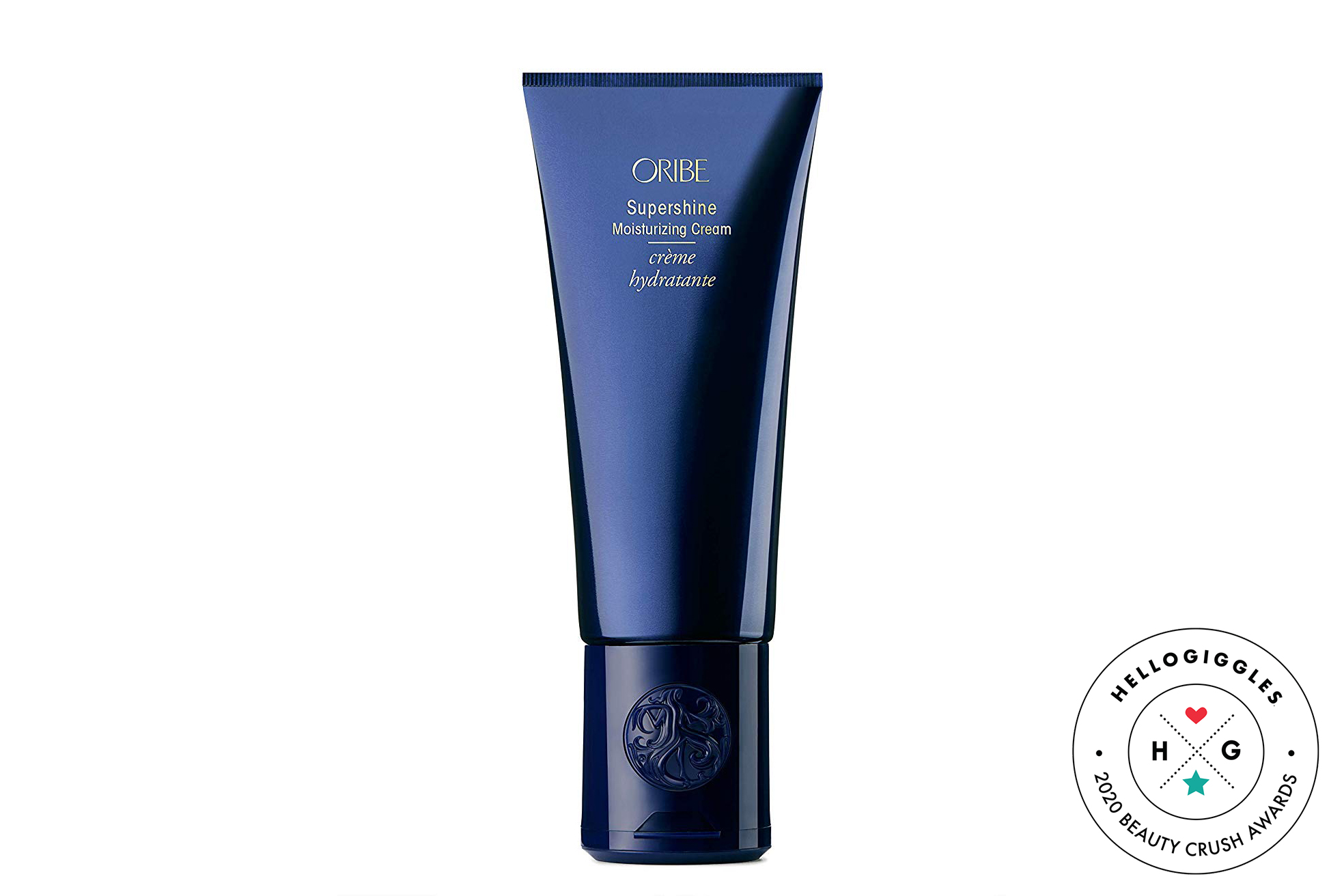 The protein-infused product took home our "Expert Pick for the Best Leave-In Treatment" in our 2020 Beauty Crush Awards, as celebrity hairstylist Patrick Kyle loves its ability to smooth and refresh even the thirstiest of hair and give it a high-gloss shine. "Use this product on damp or dry hair, then comb through for the best smoothing, refreshing, and smelling product out there," says Kyle. "Pro tip—emulsify it in your hands, then run your fingers through your strands for an easy frizz-fighting refresher."
9Best for wavy hair: Ouai Leave-In Conditioner
Equipped with detangling, moisturizing, and frizz-fighting properties, Ouai's much-loved leave-in conditioner spray is a multi-tasking mist that's ideal for hydrating wavy hair, leaving it more defined and manageable. Amino acids strengthen and fortify the shaft, while tamarind seed extract gives hair a velvety moisture barrier. The result? Healthy, beachy waves.