Find the Best Style of Jeans for You, According to Your Zodiac Sign
See how the stars influence your personal style.
Finding the perfect pair of jeans is no easy feat. From straight-leg to high-rise, there are tons of different styles and colors that can change up your look. Do you choose a more tailored, dark-wash pair? Or do you go for a lighter wash, flared-leg jean? In short: Not all denim is created equal. But, then again, neither are the sun signs. 
As each member of the zodiac has a certain personality designated by how the planets were aligned when they were born, they can also have certain style preferences set up by the stars. If you're the type of person who swears by skinny jeans or only wears relaxed boyfriend jeans, your zodiac sign may have something to do with that. And since jeans are considered must-have wardrobe staples, you can never have enough stylish pairs. To help refine the picking process for our ever-evolving denim collection, we asked astrologer Lisa Stardust to provide us with some insight into how each sign shops—based on the divine energy of the stars, of course.
Aries (March 21st—April 19th)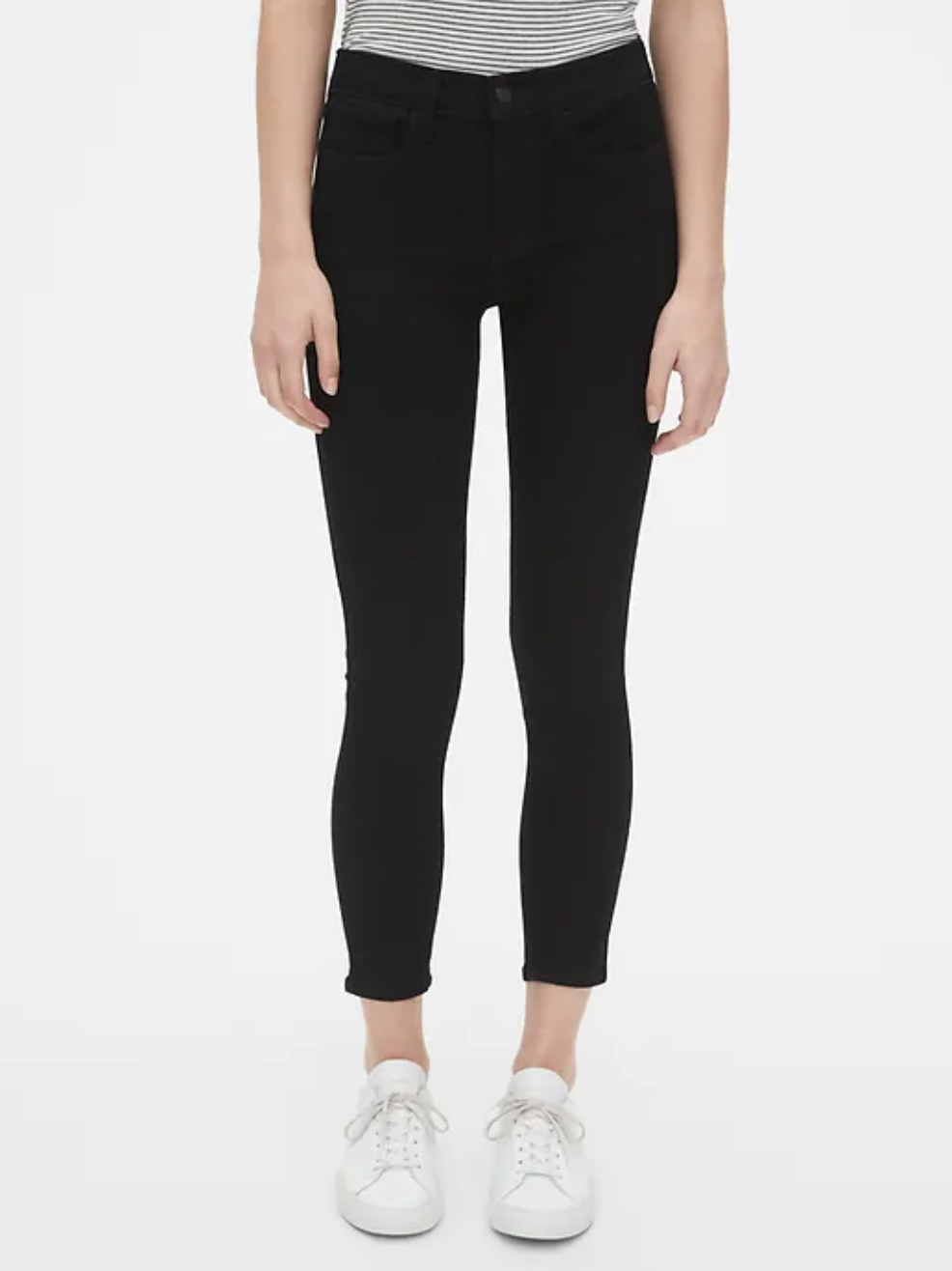 Mid-Rise Favorite Jeggings
$59.95
Shop it
Gap
"Cropped jeans make it easy for the impulsive ram to move through life with determination and confidence," Stardust tells us. This classic, comfortable pair can even be dressed up with heels or booties for work, something any #girlboss Aries can appreciate.
Taurus (April 20th—May 20th)
Super Stretch Jegging
$59.50
Shop it
Torrid
Taurus, you're an earth sign who loves stability and luxury, and while you're not afraid to take the occasional fashion risk, you value comfort like no other member of the zodiac. Because of this, Stardust says stretchy yet chic jeggings are your top pick.
Gemini (May 21st—June 20th)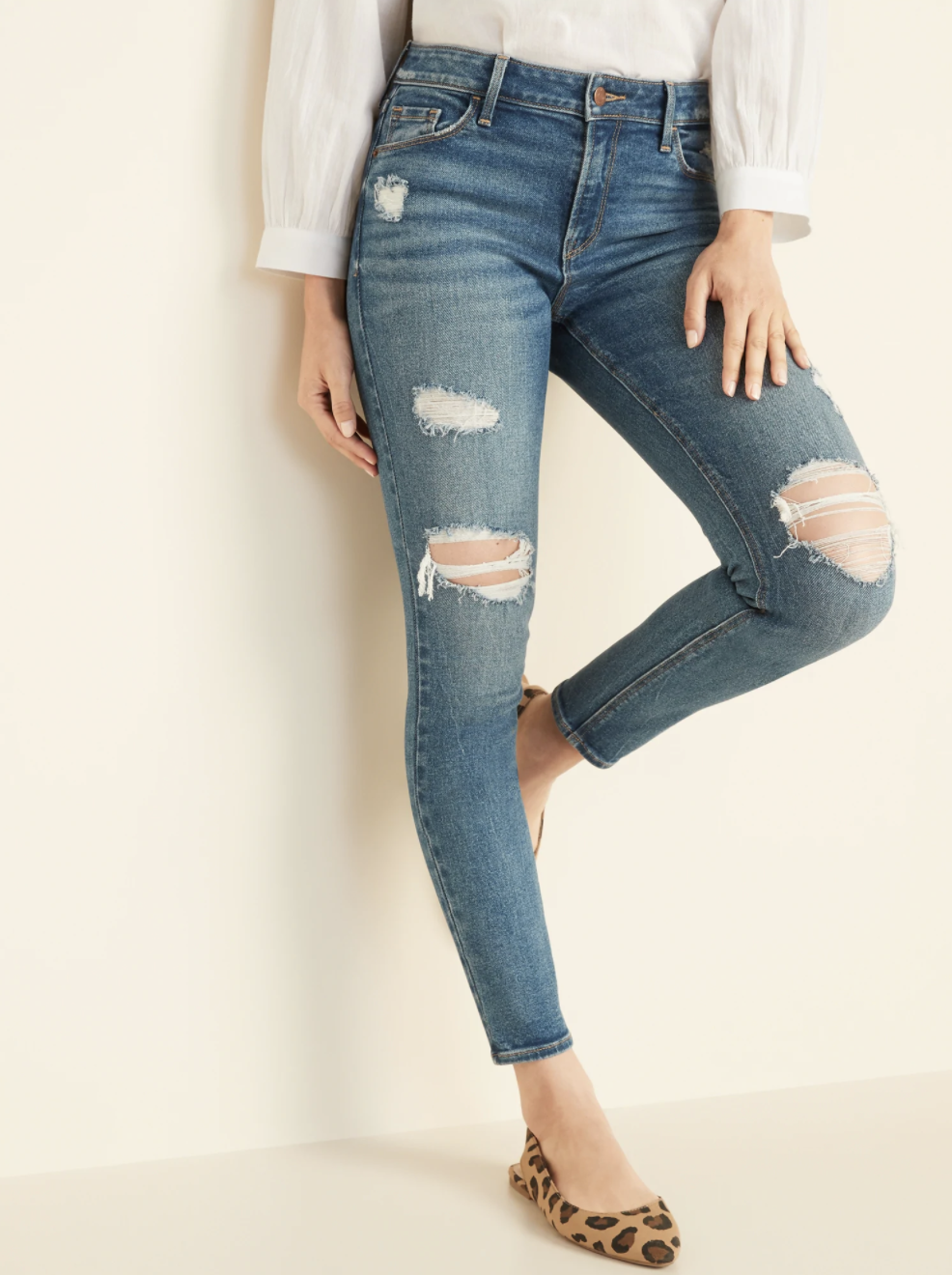 Mid-Rise Distressed Rockstar Skinny Jeans
$44.99
Shop it
Gap
Gemini, your style is as eclectic as you are, and you favor mixing and matching bold pieces and adding playful elements of color and texture. Ripped jeans are cool and have a dualistic vibe just like Geminis (because each leg of the pair is different), so Stardust says this style is your go-to.
Cancer (June 21st—July 22nd)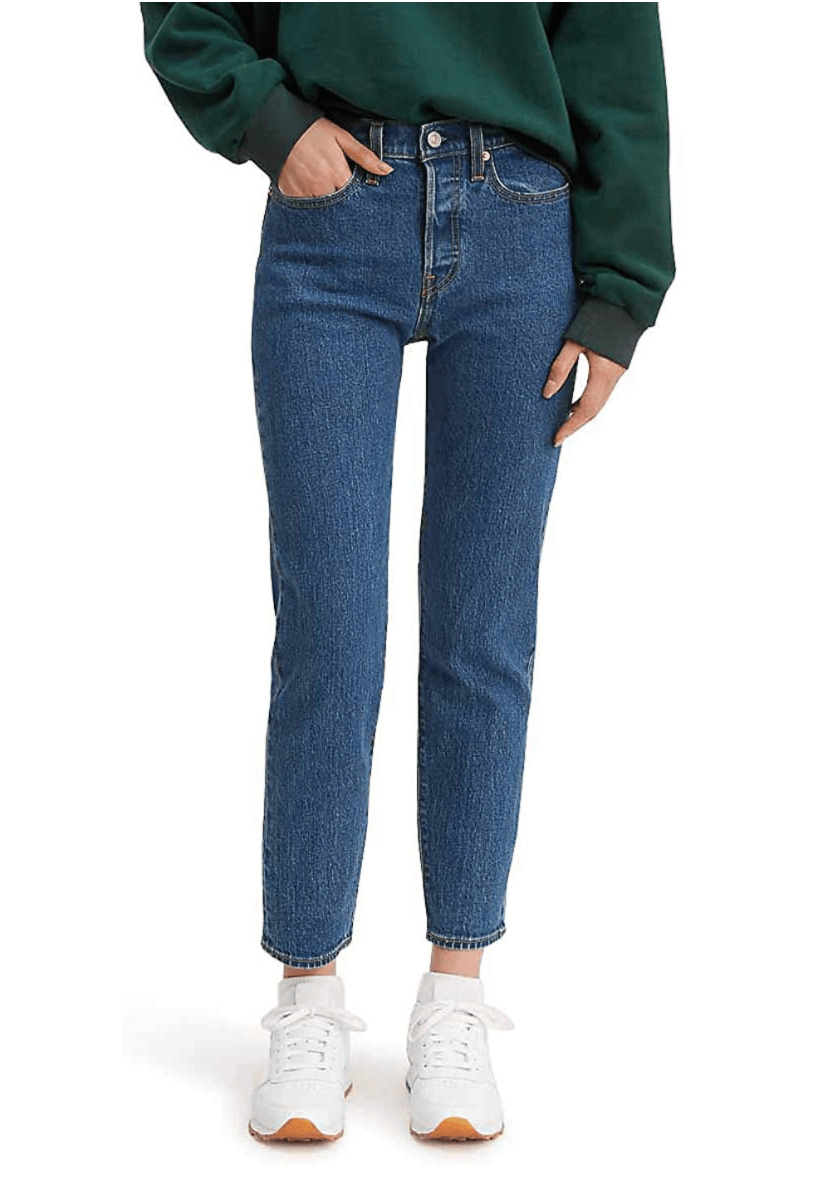 Levi's Women's Wedgie Icon Jeans
Shop it
Amazon
Ah, thoughtful and emotional Cancer. Your sentimental sign embraces all the nostalgia, so Stardust says old and comfy vintage Levi's will both tell a story and complete your timeless look.
Leo (July 23rd—Aug. 22nd)
Dyed Classic Straight Jeans
$148
Shop it
Madewell
As we know, you lions love the limelight, so you're drawn to dramatic and daring fashion choices. Colorful or printed jeans like these will help your bold and glamorous self be the center of attention, according to Stardust.
Virgo (Aug. 23rd—Sept. 22nd)
High Rise Favorite Jeggings
$59.95
Shop it
Gap
Virgo, you're sophisticated, humble, and logical, and your style reflects your personality traits. As such, Stardust recommends high-waisted jeans for your understated elegance and the ability to make a simple statement. You'll look neat and polished, which, of course, is just what you're going for.
Libra (Sept. 23rd—Oct. 22nd)
Slim 90s Boyfriend Jean
$49.95
Shop it
American Eagle
Ever the romantic, Libra, your style is often feminine and fashionable with just a touch of cool-girl edge. Stardust says that wearing boyfriend jeans will remind you of your lovelorn sentiments while still being classic enough to pair with a flirty top or chunky heel.
Scorpio (Oct. 23rd—Nov. 21st)
Great Heights Frayed Skinny Jeans
$78
Shop it
Free People
Sexy Scorpios can embrace their transformative and evolutionary nature with cool-girl frayed bottom jeans. They're sleek and low-key with a touch of mystery.
Sagittarius (Nov. 22nd—Dec. 21st)
The Super-Soft Wide Leg Jean
$78
Shop it
Everlane
If anyone can enjoy a pair of wide-leg jeans, it's you, Sagittarius. "The thighs are the energy center of the archer; therefore, a roomier wide-leg fit will give them more room to run around in," says Stardust.
Capricorn (Dec. 22nd—Jan. 19th)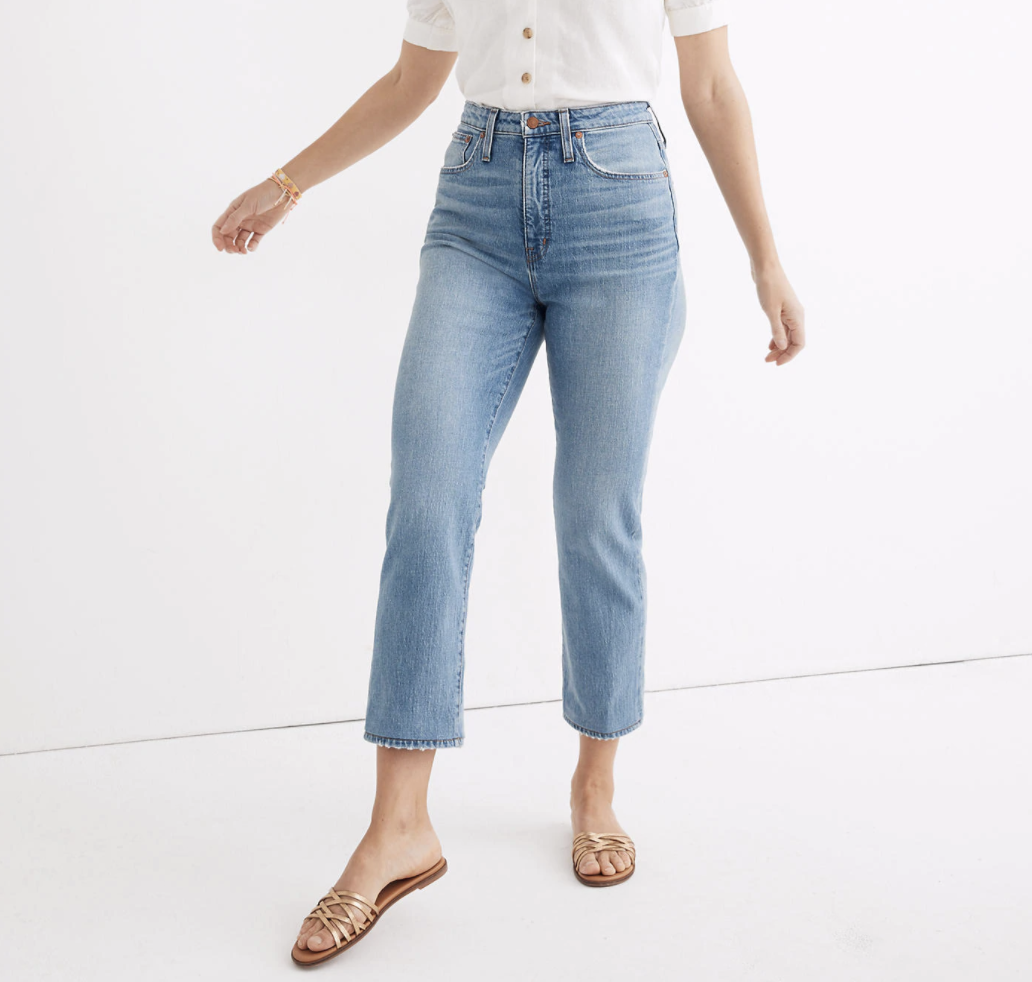 Curvy Classic Straight Jeans
$128
Shop it
Madewell
Coziness and practicality define the sea goat's personal style. Stardust tells us that you Capricorns like to keep things simple, which is why you'll choose to wear straight-leg jeans. Plus, a pair like this will go with almost everything you have in your closet.
Aquarius (Jan. 20th—Feb. 18th)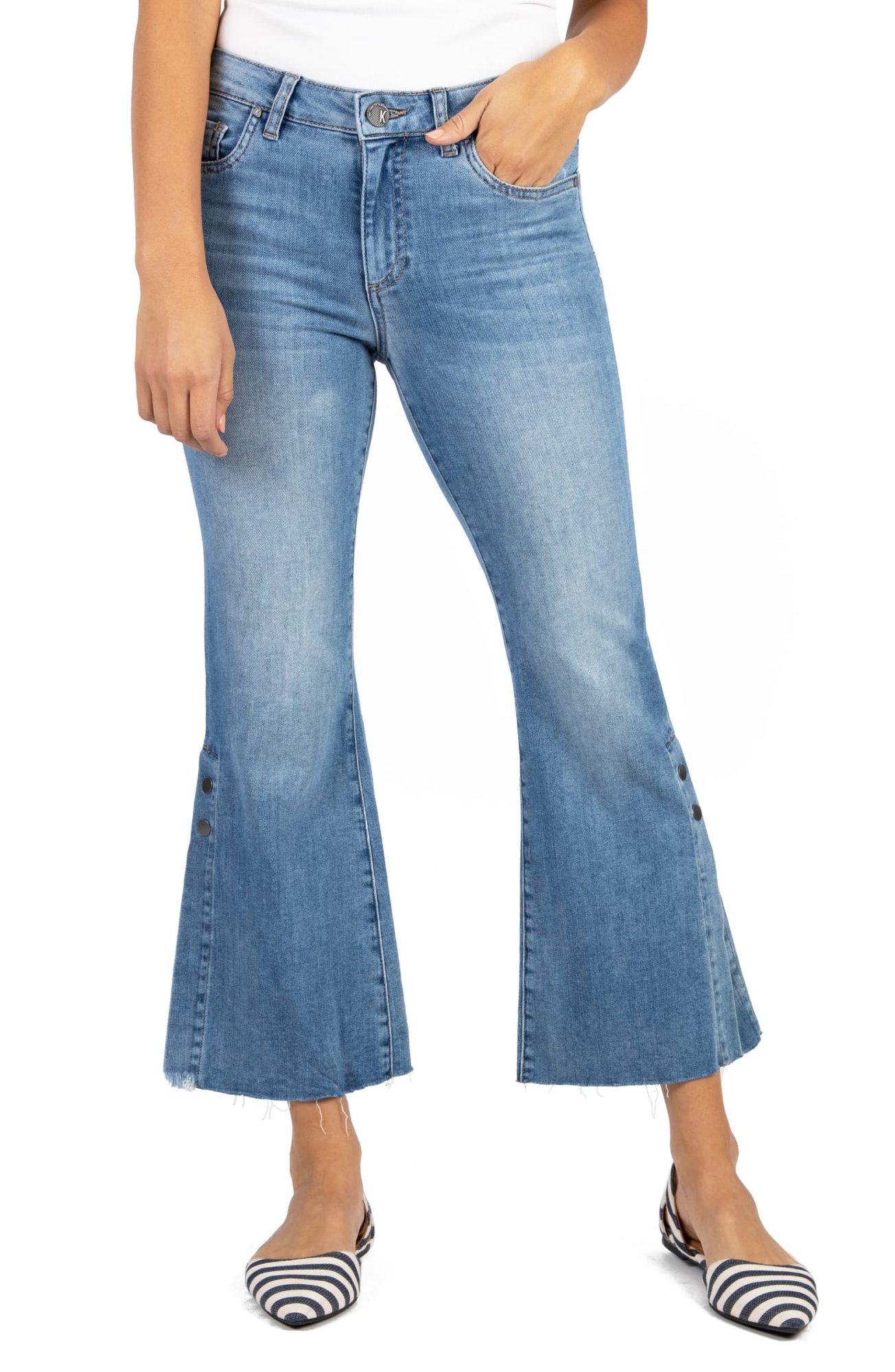 Kelsey High Waist Slit Hem Ankle Kick Flare Jeans
$89
Shop it
Nordstrom
"Bell-bottom or flared jeans are ideal for the water-bearer's funky, eclectic clothing style," says Stardust. A pair like this will let you tap into your wild side and help you stand out in a crowd.
Pisces (Feb. 19th—March 20th)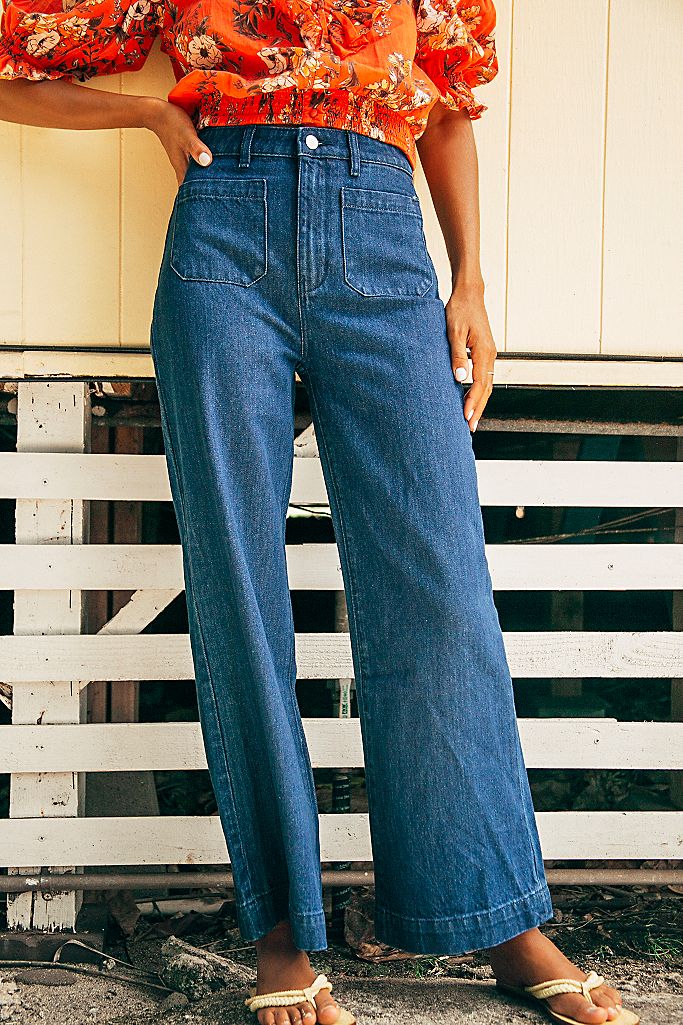 Rolla's Sailor Jeans
$109
Shop it
Free People
Pisces, you're ruled by Neptune and symbolized by the fish, so Stardust says that sailor-style jeans are the best choice for your maritime vibe, tapping into the sea as your kindred spirit. You appreciate a classic deep-blue wash, too, since your bohemian style is drawn toward colors that remind you of the ocean.