8 Pretty Items to Take Your Work From Home Space to the Next Level
Give your home office a makeover with these products that foster concentration and creativity.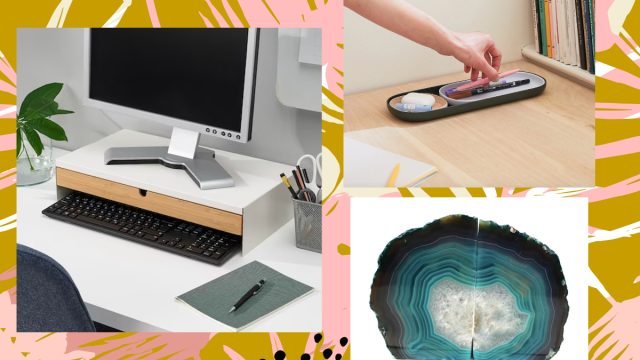 The product recommendations in this post are recommendations by the writer and/or expert(s) interviewed and do not contain affiliate links. Meaning: If you use these links to buy something, we will not earn a commission.
Working from home entirely, or a hybrid arrangement of working from the office and your home, has become increasingly common. At first, a makeshift setup for a temporary arrangement sufficed. But now that working from home is the norm for many of us, it's time to give your workspace a makeover that's both aesthetically pleasing and fosters concentration and creativity.
"Your [work from home] space should feel like its own space within your home. Have some sort of division so you can mentally check in to work in the morning and then check out and have a relaxing evening," says Janelle Cohen, professional organizer, interior decorator, and author of The Folding Book.
If you don't have a separate home office, Cohen suggests adding a room divider or a curtain so that in the evening you can fully check out. "We are more productive when we have designated work times rather than always feeling on the clock," she notes.
Ready to give your WFH space a makeover? Here are eight items for your home office that'll get the job done (pun intended).
RELATED: 40 Questions to Ask Your BFF to Find Out How Well You Know Each Other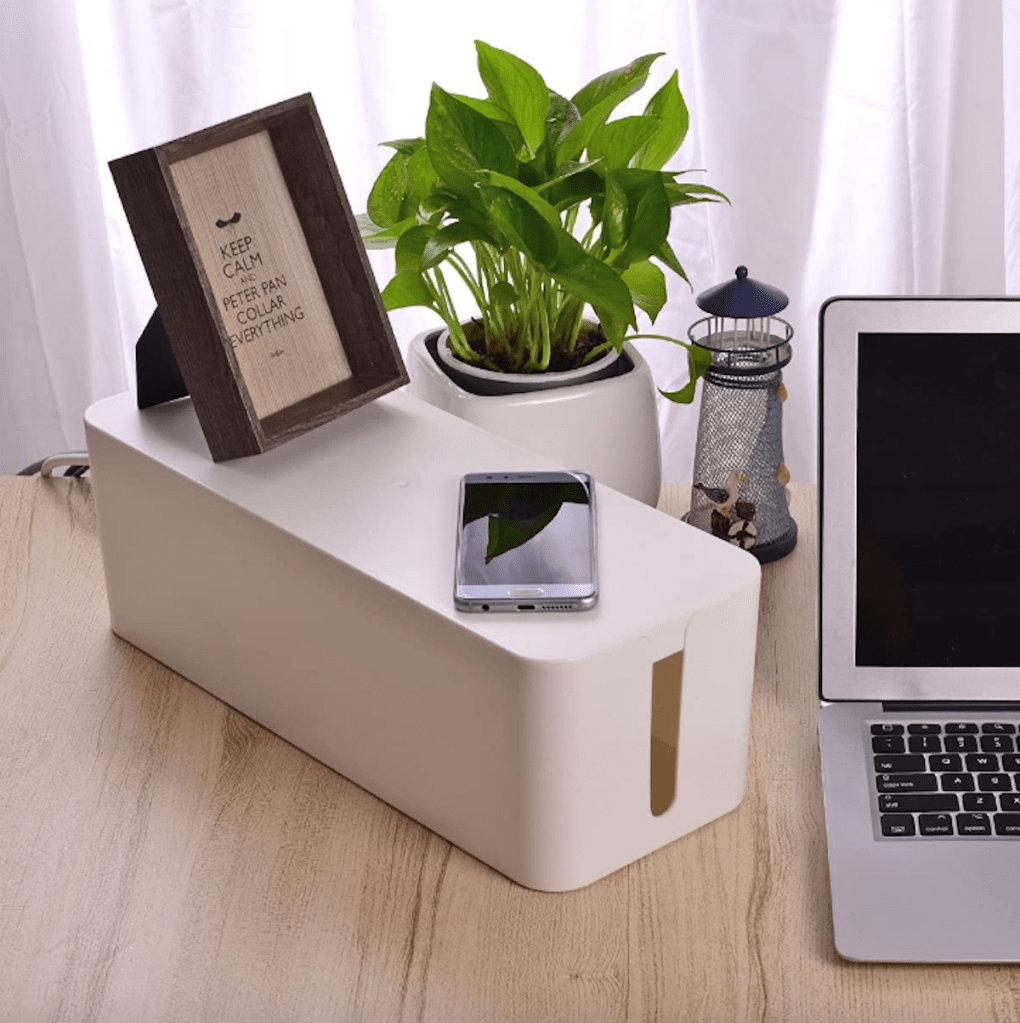 "Organizing your cables will make the work day much easier," Cohen advises. "A cable storage box hides your power strip and adds some Feng shui to the space. Adding a little cable holder on the edge of your desk will make it so all your most utilized chargers are right at hand when needed."
This way, you'll always have easy access to your phone and computer charger without having a mess on your desk.
2
Open Spaces Nesting Trays — Set of 3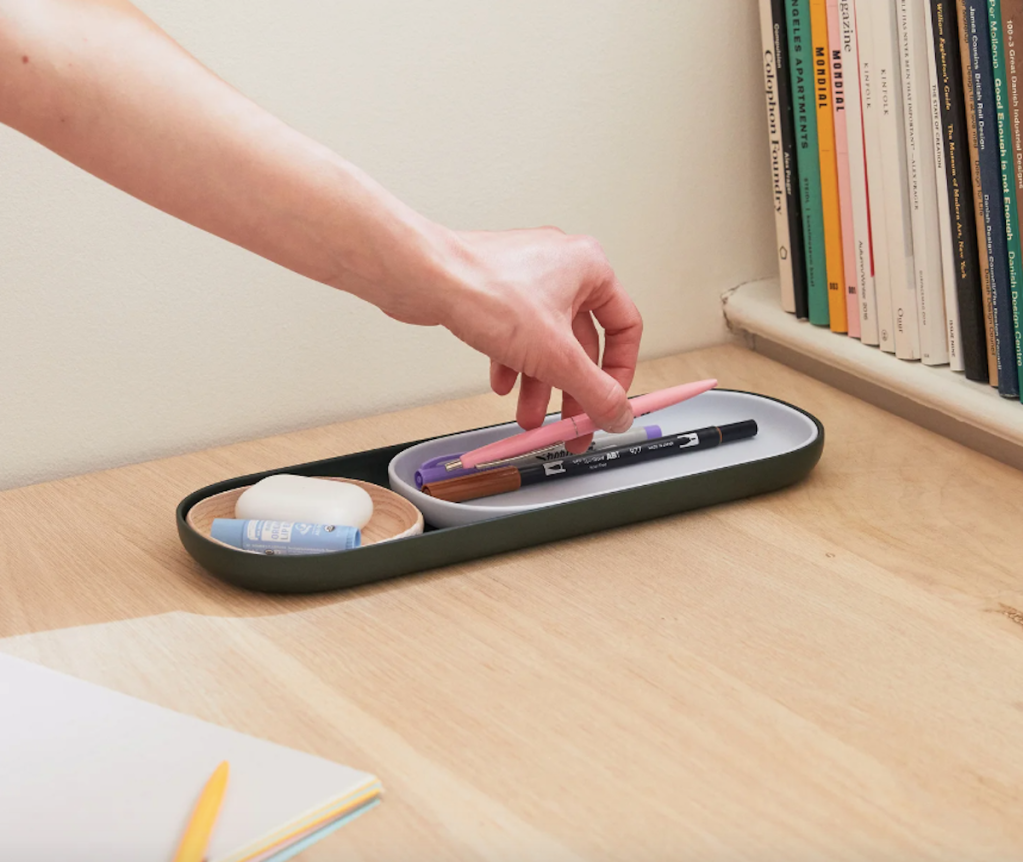 These trays are the perfect way to reduce clutter and keep small, frequently-used items handy. They're perfect for storing pens and pencils, chapstick, or any other small items else you find yourself constantly misplacing during the day.
3
Mini Artificial Potted Plants
"Add a personal touch to your space so that it's not all work, but it always simply makes you happy," Cohen suggests. "A plant is a great way to add warmth and life to a space." You can either set them on your desk or add a floating shelf to display your greenery. Other easy and personal decor ideas include a fun calendar or a framed photo of someone you love.
"These items in your sightline each day will bring a smile to your face and make your work day more enjoyable," says Cohen.
4
Agate Teal Agate Bookend Pair
These bookends are gorgeous and practical for keeping your favorite reads safe, secure, and proudly displayed. Yes, please!
5
Saje Aroma Nook Diffuser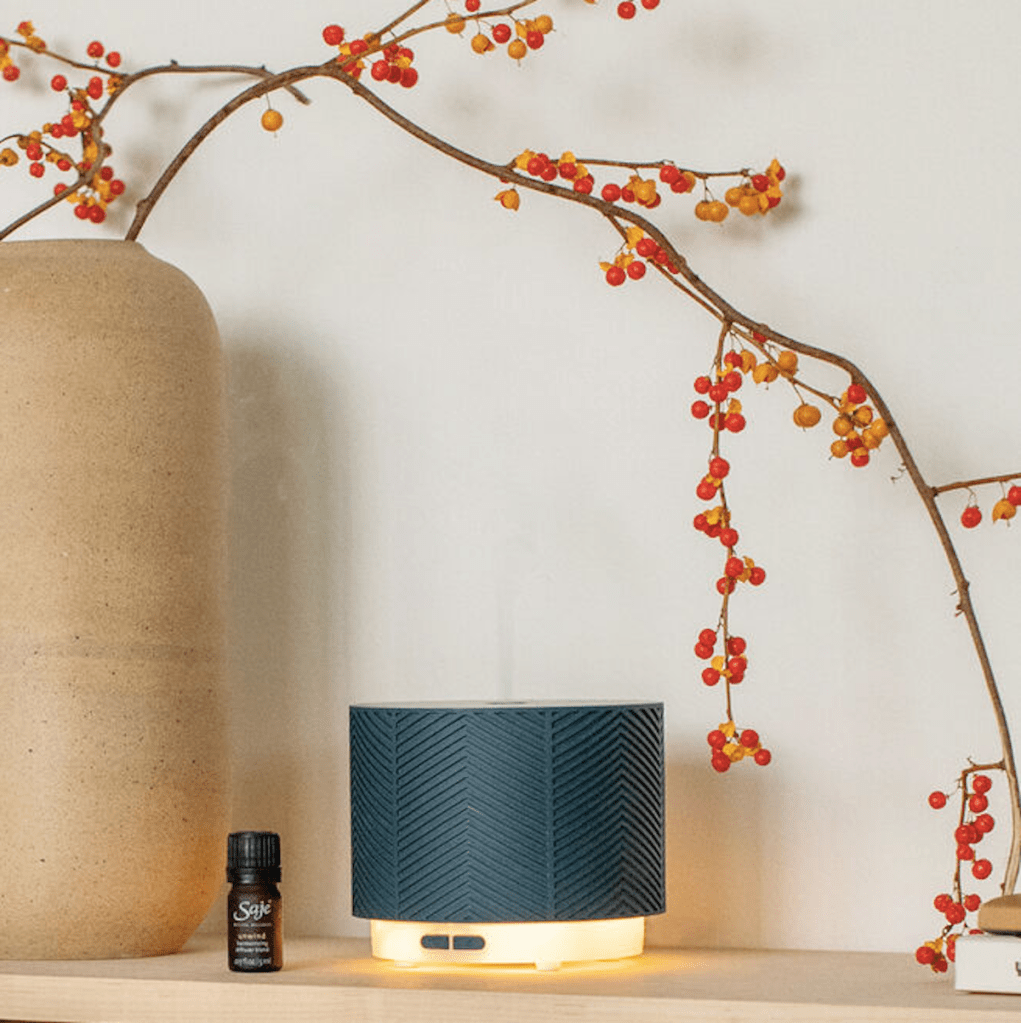 There's no getting around it: work gets stressful, no matter how much we love (or hate) our jobs. That's why I swear by anything calming that reduces anxiety, and Saje's diffusers fit the bill. The brand sells a wide variety of scents to use in your diffuser so you can choose your favorites.
Run the diffuser throughout the workday. It may not stop that micromanager or the client who's impossible to please, but it can help you stop and take a few deep breaths.
6
Matouk Luxury Linens Pezzo Throw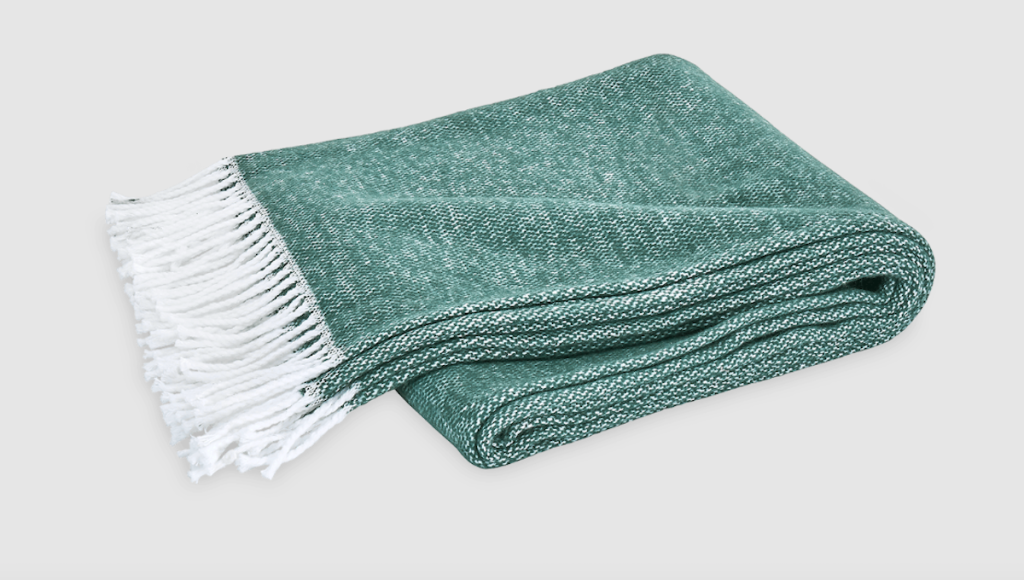 Personally, I'm always cold, and constant shivering can be quite distracting from the work task at hand. During the winter months, a blanket is a perfect, low-cost way to keep you warm while you work, and this beautiful throw does double duty as a decorative item. The throw is available in 18 colors and there's even an option to add a monogram.
This wall shelf is another excellent way to reduce clutter and save valuable real estate on your desk. Plus, it's large enough that you can use it to display fun, decorative items, like plants and knick-knacks, and also store important files and documents.
8
ELLOVEN Monitor Stand With Drawer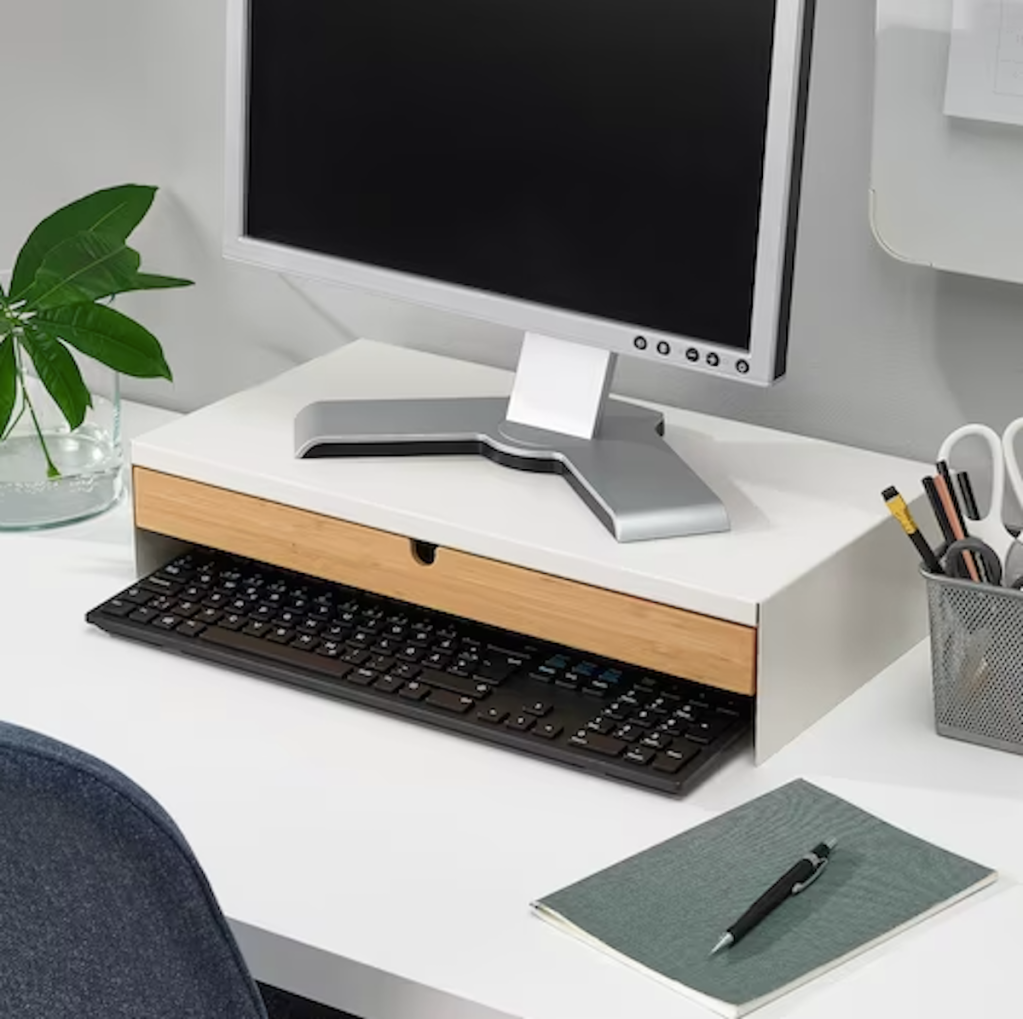 "Your desk should have everything you need accessible but with purpose," says Cohen. "You don't want to overwhelm your desk with clutter, so be realistic about what you need on hand."
She recommends this laptop/computer riser, which has a small drawer for pens and post-it notes. "This way, it's accessible but not taking up valuable desk real estate."
Caitlin Flynn is an award-winning writer and reporter who experienced early age corporate burnout in 2015 and traded New York City for the misty air and superior coffee of Seattle.
Read more