These Innovative Apps and Services Keep Your Home Looking Beautiful
On the list: An interior designer in your back pocket and an app that helps keep your plants alive.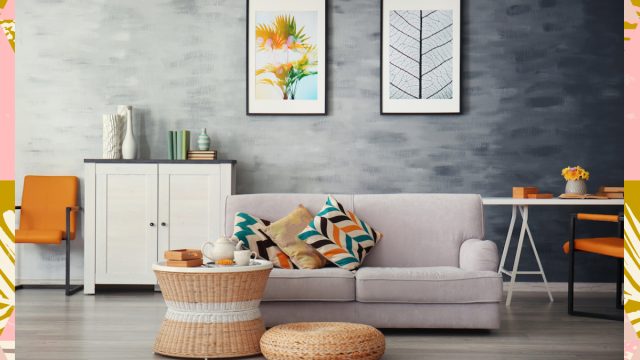 When it comes to home decor and organizing, not all of us are as gifted as Marie Kondo. In fact, nearly 2/3 of us want to become more organized, according to a poll by SwnsDigital. But figuring out how to get there, is the hard part, and most of us don't have the budget to hire a professional.
But just like most else, "there's an app for that." A plethora of digital apps and services exist to make our homes prettier, organized, cozy and inviting. The following are a handful of our favorite apps that'll help you transform your space from meh to marvelous.
RELATED: 20 Best Date Night Movies to Watch With Your Partner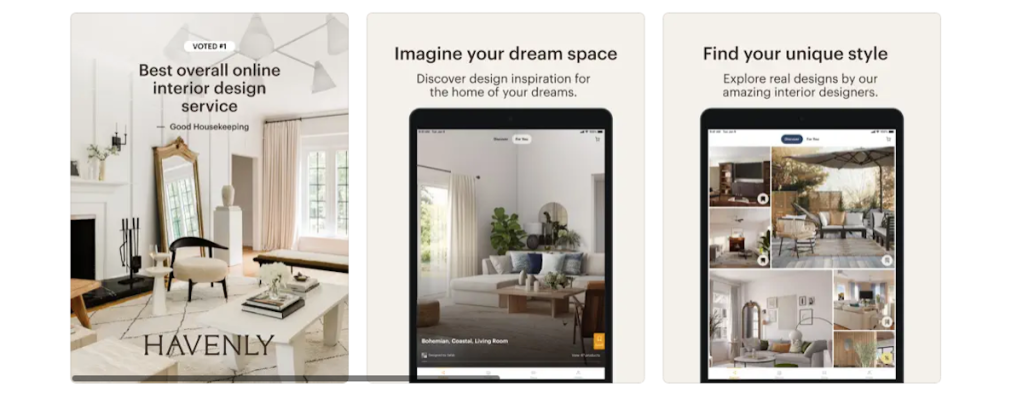 Whether you've just moved into a new home, are unhappy with a place you've lived in for years or simply want to give a room in your house a bit of a facelift, the Havenly app can help. It's essentially like having an interior designer in your back pocket who's ready to spring into action whenever you say, "Go!"
All you need to do is select one of the company's supremely talented designers based on how their aesthetic aligns with your tastes, then you give some information about your ideal space. From there, Havenly helps you build the home of your dreams, complete with inspo, advice and fine-tuning touches. You can even shop their arsenal of furniture and they'll handle the logistical details on their end.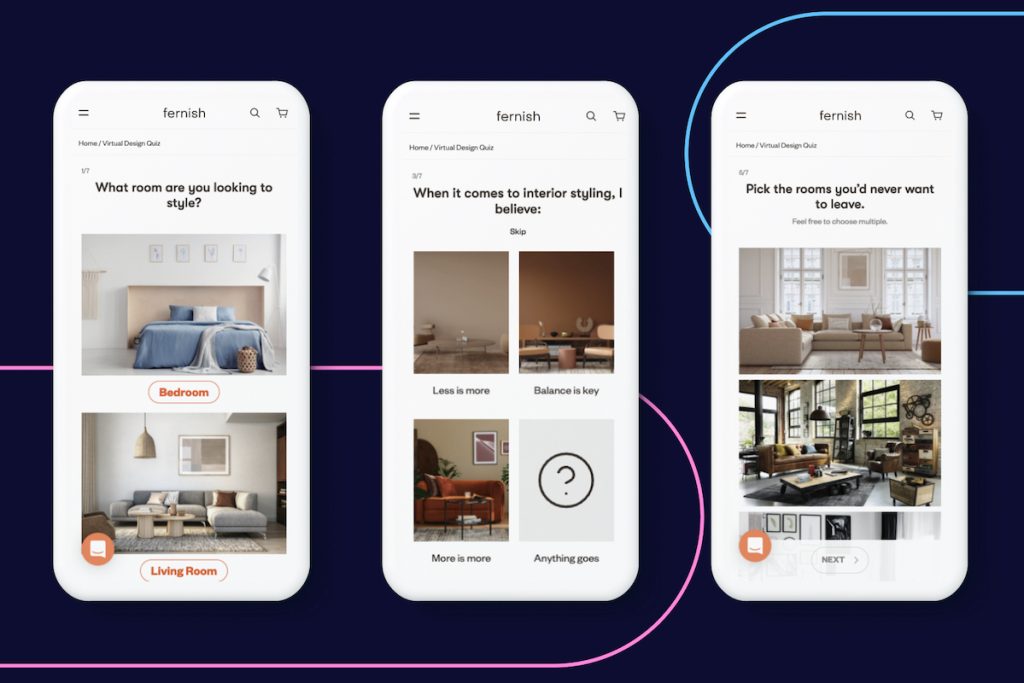 In that same vein, Fernish is a digital service that hooks you up with premium furniture and décor items for rent. If you're in a transient stage of your life, the app is a game changer. It means you don't have to live that shoddy college furniture life, but also keeps you from spending oodles on sophisticated, high-end items you may not be ready to commit to. Basically, it's the Rent the Runway of furniture.
Fernish also boasts some cool AI technology via its Virtual Design Quiz Feature. After taking the quiz, you're paired with furniture and accent pieces based on your aesthetic, space, and budget. The service is perfect for people who are at internships, waiting for renovations or a new build, digital nomads or anyone who struggles to commit to a big furniture splurge. You can rent, rent to own or outright buy if you decide you can't bear to part with a piece.
While the above two services have you covered in terms of interior decor, Yardzen is a digital service that guides you through backyard makeovers from beginning to end. Today, our outdoor spaces are truly an extension of our homes; we spend time entertaining in our yards, relaxing and making memories with our families. It only makes sense to make it a welcoming area.
You'll start by taking a quiz, which covers everything from your budget to existing space to timeline and aesthetic preferences. Afterward, Yardzen's highly skilled design team gets to work. And these are no schmucks! The Yardzen team has a robust understanding of native horticulture, engineering, technology and landscaping architecture (which is much more complex than you'd think). From there, you'll receive highly realistic renderings so you can actualize your dream space. Yardzen even connects you with local pros they've built relationships with that'll turn your renderings into the real deal.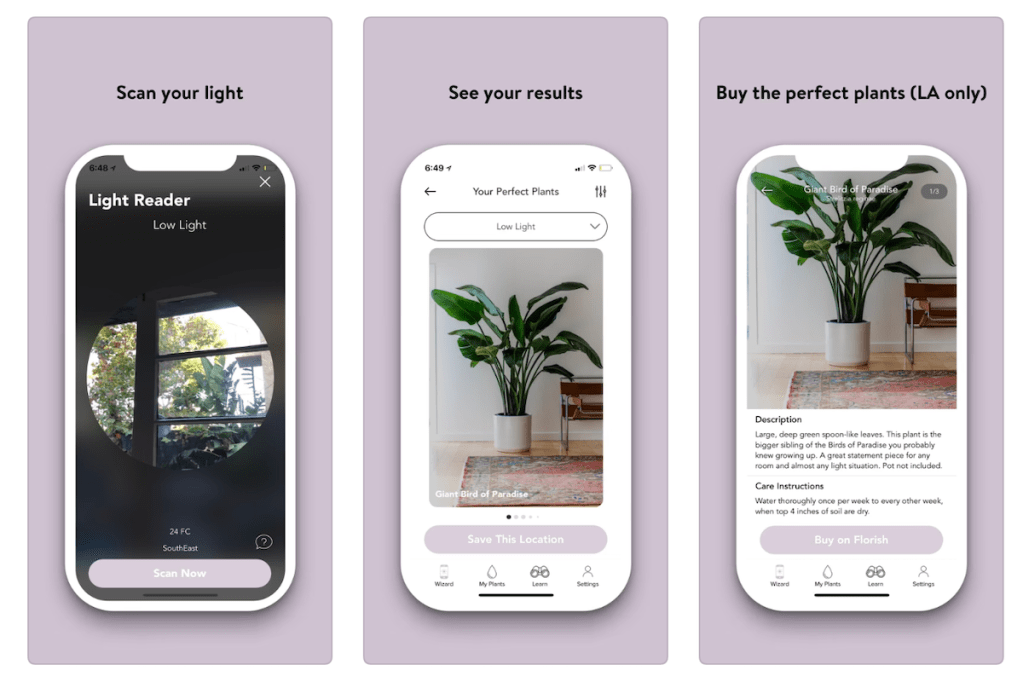 Speaking of plants, the Florish app is a must-download for both indoor plant pros and budding plant lovers (pun intended). In a nutshell, it's a sophisticated plant companion app that helps you identify potential issues with existing plants, and keeps those that are thriving their happiest and healthiest by helping ensure they're in ideal conditions.
For example, you can scan your light to see if it's ideal for your specific type of plant, and the app sends reminders and offers care instructions and information about plants you own. It even assists you in picking out new plants to add to your space based on your location, home and preferences.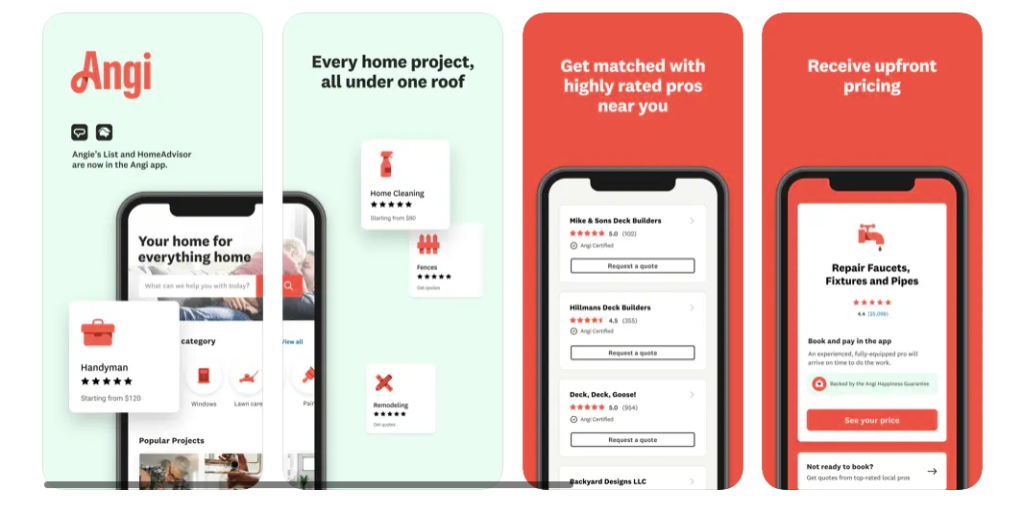 Angi is the lovechild of Home Advisor and Angie's List, two elite giants in the home care space that have teamed up to connect everyday people like you to the top home service companies in your area. It is an absolute game-changer for homeowners who want to tackle everything from everyday maintenance needs (like plumbing and electricity) to big home renovations. If you've ever scoured the internet and crossed your fingers hoping you find the right contractor or service agency, then you know just how difficult and stressful that process can be. Angi makes that ordeal way simpler by vetting every company in their system and connecting you with the best fit. It's $30 for an annual membership, but you receive unlimited access to the Angi network and 20% off on 150+ home renovation projects along with other exclusive benefits.
Wendy Rose Gould is a veteran freelance lifestyle reporter based in Phoenix, Arizona. She covers travel, wellness, pets, and beauty.
Read more