The 8 best hydrating face masks to try when your skin is fried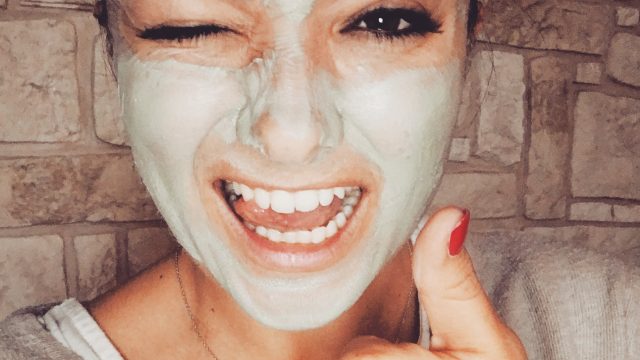 When you have a case of angry skin, a daily moisturizer may not be enough to restore your parched skin back to suppleness. Luckily, a universe of face masks exist to address every skin woe, including dryness and inflammation.
Whether your skin is irritated from a sunburn or chapped from cold winter weather, these hydrating face masks will help restore moisture back to your fried skin.
You'll probably want to try out this magnetic face mask for its coolness factor, but you'll keep using it because of its surprising effectiveness! The lightweight formula is chock full of antioxidants like carrot seed oil, sunflower seed oil, Argan oil and Vitamins C and E.
If you want to imagine you're on vacation in the tropics while enjoying some DIY spa time, give this Yes to Coconut face mask a whirl! It has a a strong but not overwhelming coconut scent and is made with moisturizing ingredients like virgin coconut and avocado oils.
Your skin will "drink up" this overnight mask, hence the name! With Japanese seaweed, avocado and apricot oil kernels, it also has the added bonus of being anti-aging.
We love a Korean sheet mask as much as the next, and this one from Boscia is extra-awesome for several reasons. Unlike paper masks, the hydrogel material is much thicker, stickier and less likely to fall off your face. The mask also comes in two pieces, which makes it easier to apply. Lastly, the mask will not only hydrate your face, but the blend of cold-pressed Tsubaki oil also promises to give you baby-soft skin.
With blackberry, blueberry and aloe vera extracts, the ingredient list for this cooling gel mask reads like a description of a fruit salad. However, while you don't want to eat it, this mask promises to give you a healthy, fresh glow after twenty minutes on your face.
Rose petals have anti-inflammatory properties that can help reduce redness as well as hydrate and calm the skin. That's why the main ingredient in this Fresh face mask is pure rosewater. It gives the gel formula a light herb-like scent too.
With its blue-green color and fun, jelly-like consistency, using this Lush Cosmetics mask will make you feel like a kid again. However, thanks to ingredients like seawater and fresh rose infusion, this mask will leave you with the very adult sensation of "buttery smooth" skin.
Don't have time to do a face mask during the day? Simply apply this super-thick clear mask, made with ingredients like fountain plant and glycerin, to your face at night. In the morning you will wake up with softer, moisturized skin. Kiehl's recommends to use the mask no more than 1-2 times a week for best results.