The best hand creams to heal dry, cracked skin—starting at $3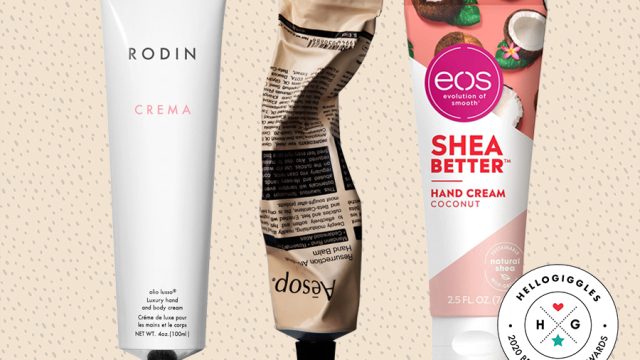 People who live in cold regions, work with their hands, or constantly wash them know the feeling of dry, cracked skin far too well. When our hands are exposed to cold, dry temperatures, our skin dries out. The same thing happens when you wash your hands too often since you strip your skin of its natural oils, as well as when you use too much hand sanitizer, as the alcohol in it dries out the skin. If any of this sounds familiar, you're in need of some good hand creams.
During our testing period for the 2020 Beauty Crush Awards, we tried thousands of products including tons of hand creams, and narrowed them down to a list of just three star products: A drugstore hand cream, a luxury one, and a pick from a top dermatologist. Keep one at your desk, one in your bag, one in your car, and heck, keep one in your pocket if you want to! Just remember to give your hands some love—they deserve it.
Best drugstore hand cream: eos Shea Better Coconut Hand Cream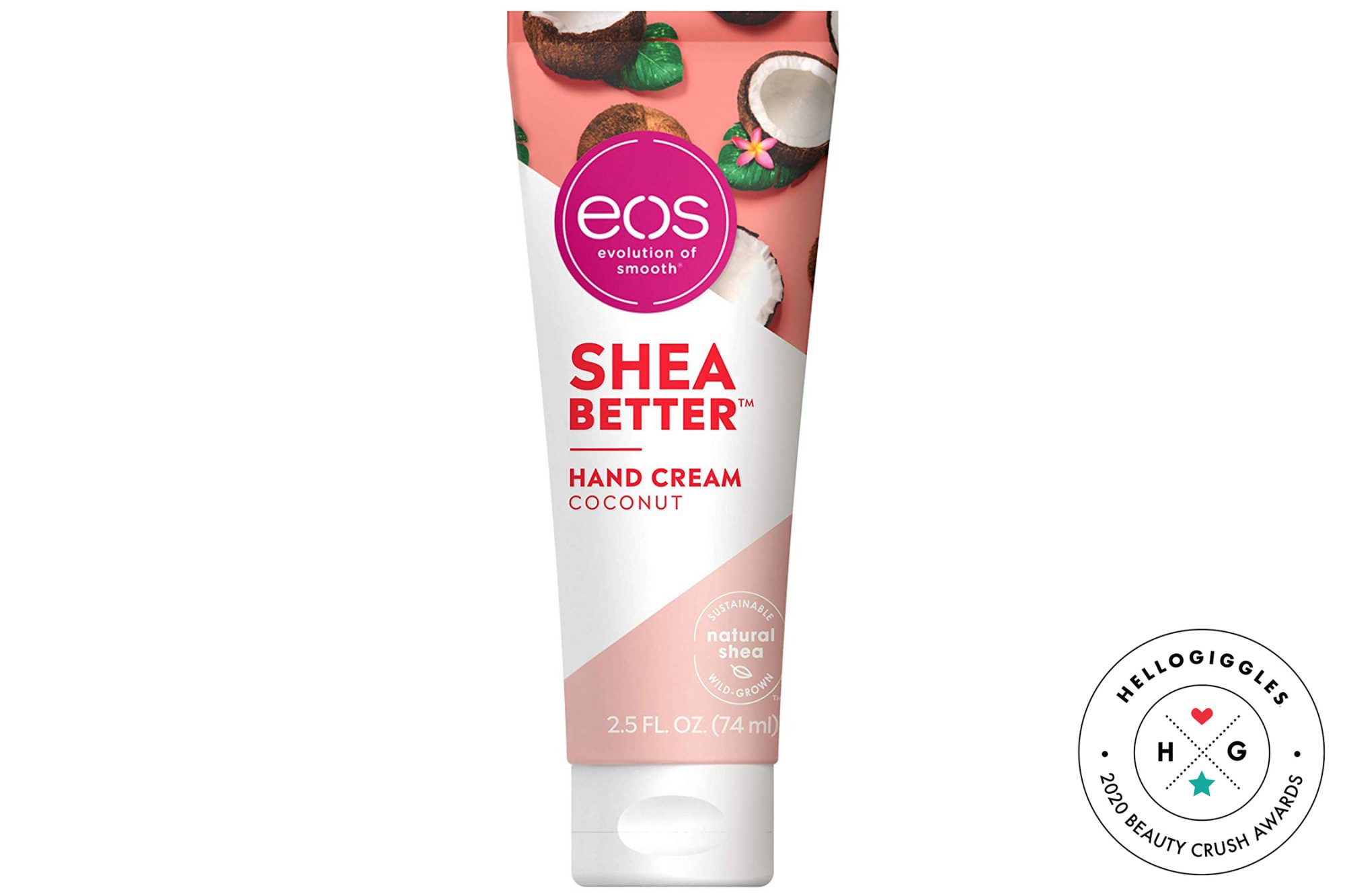 Shop it! eos Shea Better Coconut Hand Cream, $2.98, amazon.com
Keep your hands and cuticles soft and supple with the help of this hydrating cream. It's formulated with glycerin, shea butter, and coconut extract, which are major hydrators. Plus, 15% of sales go to the Global Shea Alliance, a non-profit that helps improve the quality of life for the women workers in rural Africa who provide shea butter for cosmetic companies worldwide. Talk about a feel-good beauty product!
Best Luxury Hand Cream: RODIN olio lusso Geranium and Orange Blossom Crema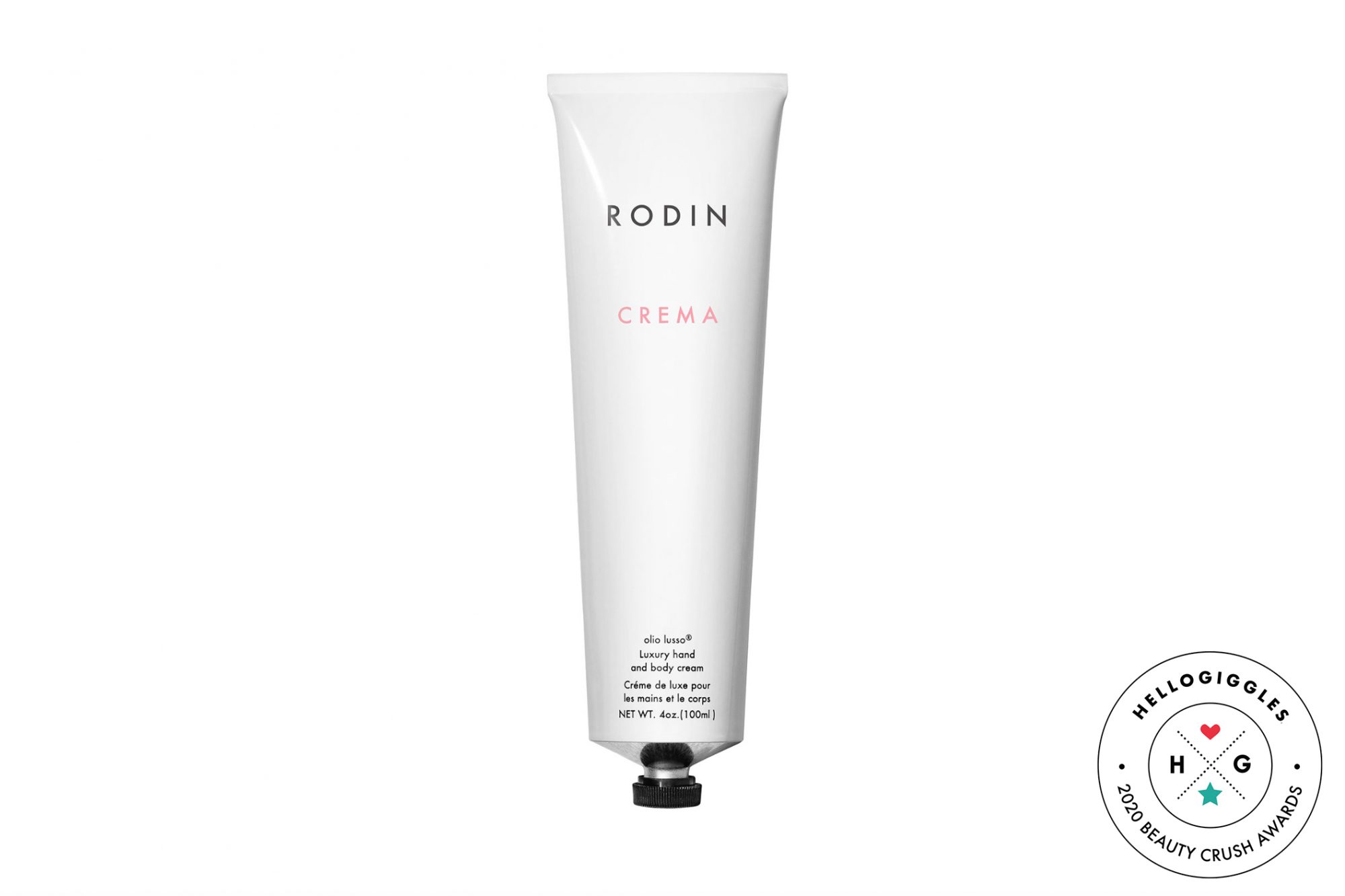 "This is rich-lady hand cream—chic, moisturizing, and simple," said one Beauty Crush Awards tester of this fruity hand cream, and another tester compared its feel to that of cashmere gloves. It's a blend of shea butter, argan, macadamia oils, and aloe for an incredibly rich, hydrating, and soothing product.
Dermatologist-Recommended Hand Cream: Aesop Resurrection Aromatique Hand Balm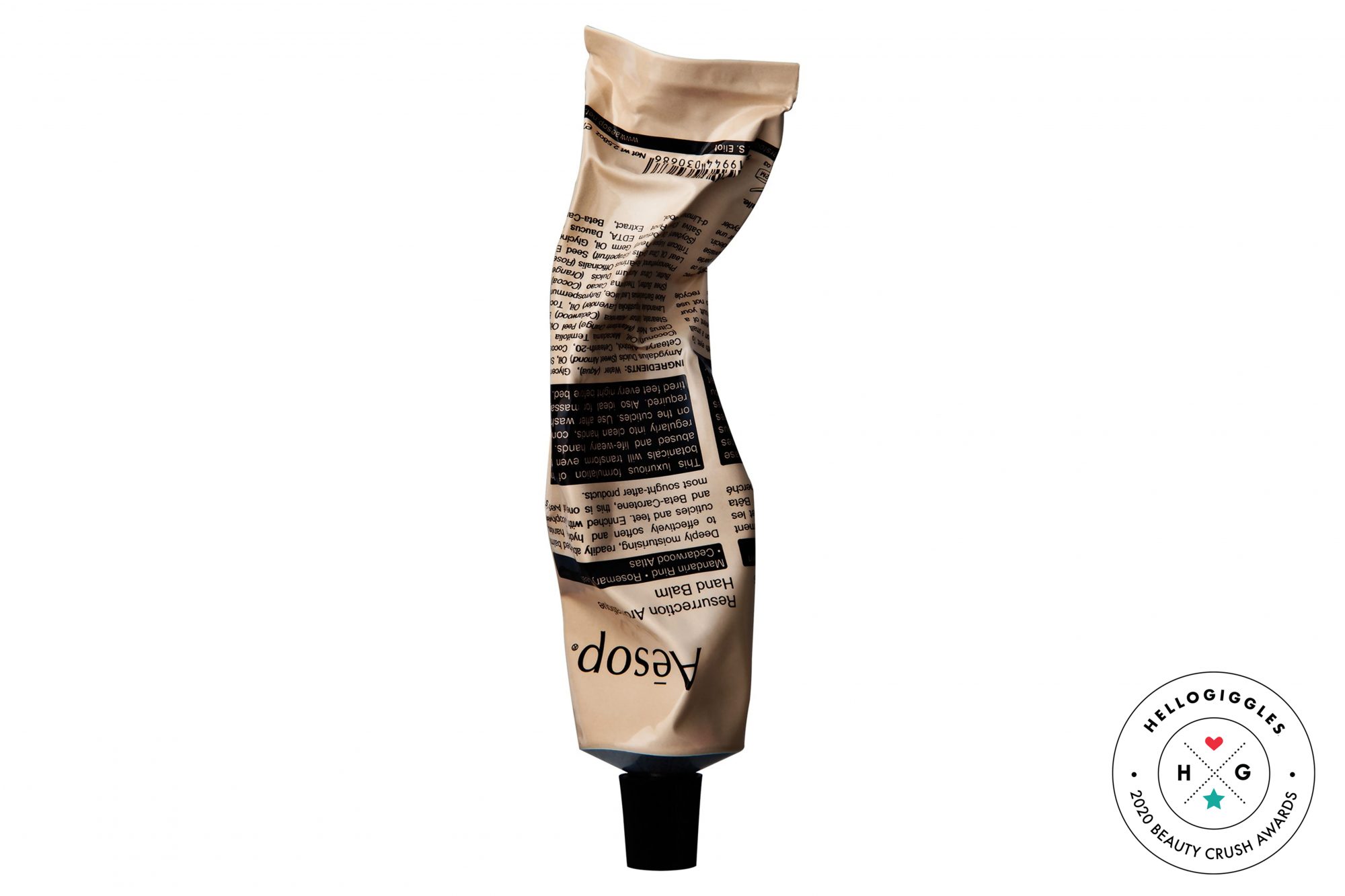 "Although this is fragrant, I find using this at night becomes almost like an aromatherapy experience," says Kavita Mariwalla, M.D., a dermatologist in West Islip, NY. "The combination of mandarin oil, rosemary, and cedarwood is soothing but also incredibly hydrating to the skin. It leaves the hands smelling great, which is an added bonus but may be an issue for folks with fragrance sensitivities."