The 27 Best Golden Globes Hairstyles of All Time
From braids to bobs, these are our top picks.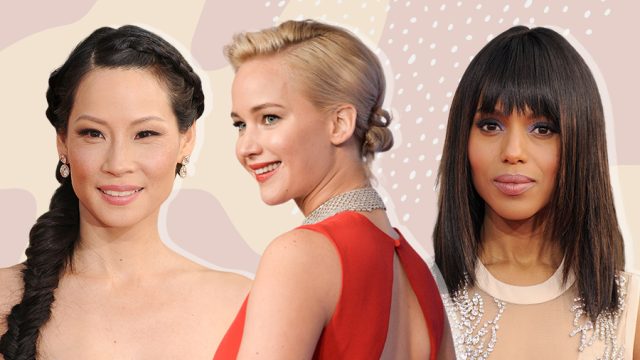 With the 78th annual Golden Globes quickly approaching (catch them this Sunday, February 28th), we're taking a trip down red carpet memory lane. The awards show always garners glamorous looks from celebrities, from elegant gowns to stunning makeup to unique hairstyles. Celebs typically opt for timeless gowns for the Golden Globes, which leaves plenty of room to play with their hair.
And although the 2021 Golden Globes were postponed and will be held virtually, that won't stop celebs from diving into the glitz and glam. From intricate braids to dramatic curls to sleek ponytails, we rounded up the 27 most memorable Golden Globes hairstyles of all time to get us in the mood for Sunday. See which looks made our list below.
1. Lucy Liu, 2013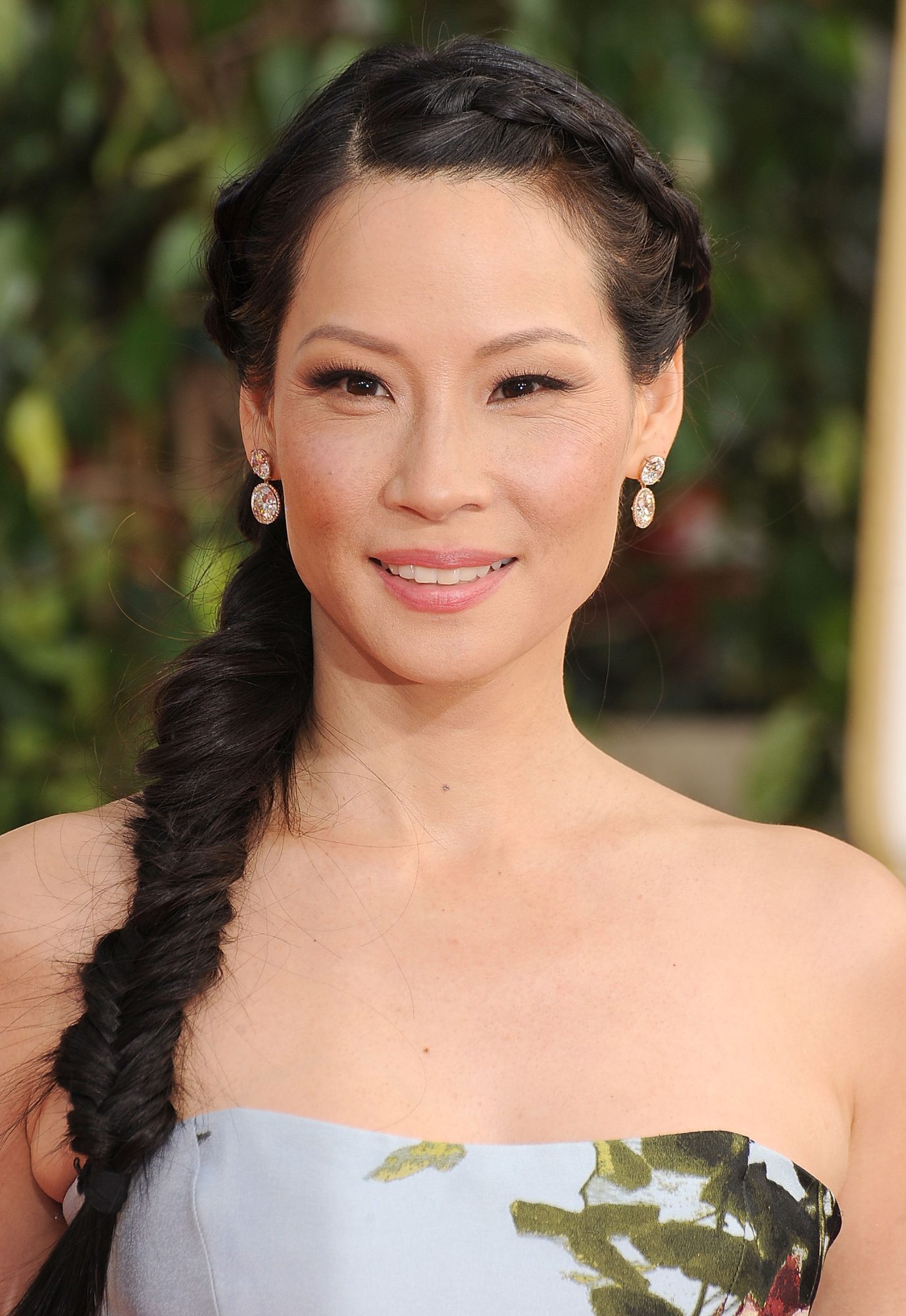 We're suckers for a romantic fishtail braid. With her style that started as a French braid at her part, then transformed into a long fishtail, Lucy Liu mesmerized us back in 2013.
2. Zoë Kravitz, 2018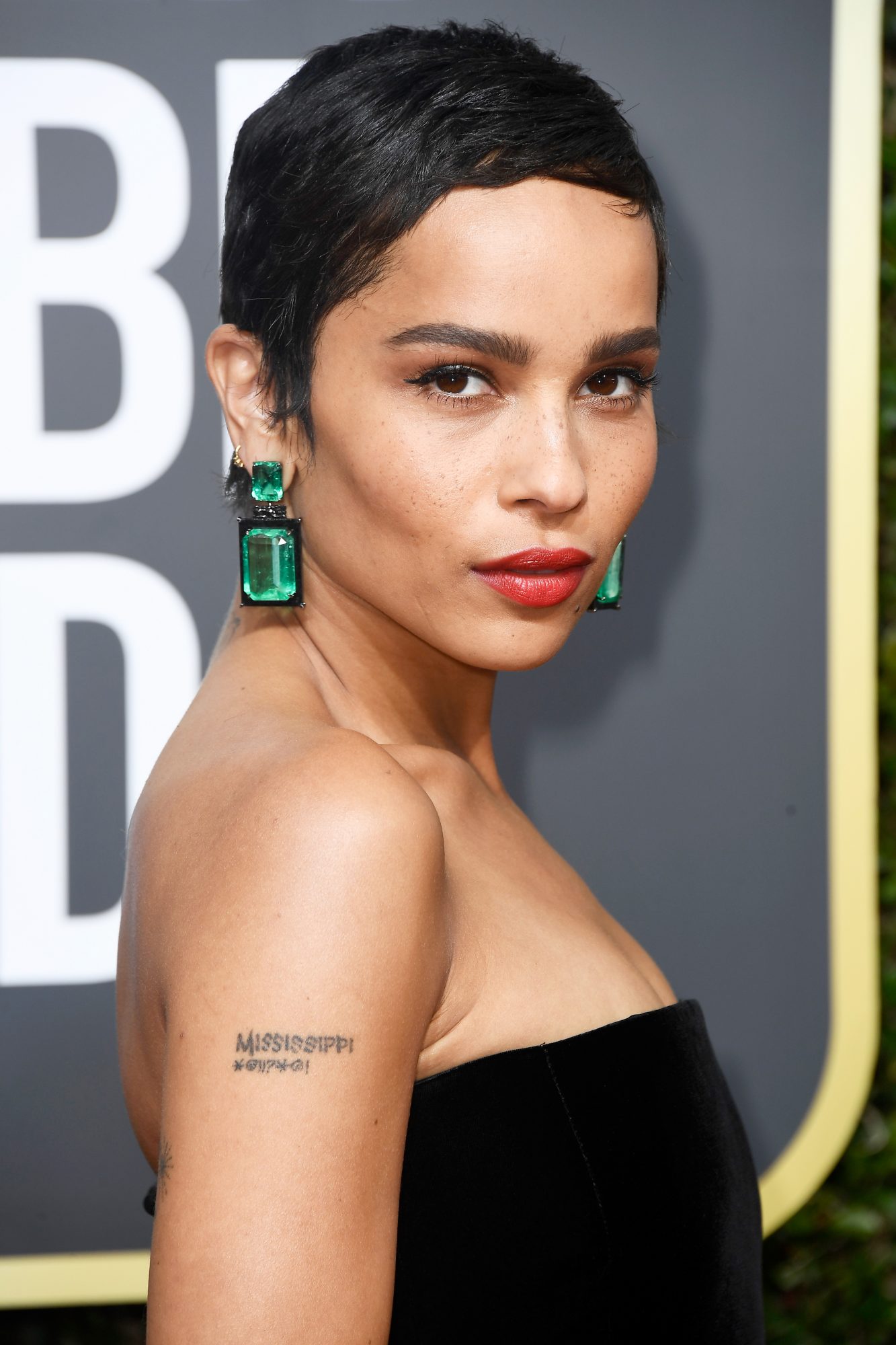 Zoë Kravitz rocks any length of hair, but this piecey pixie cut from the 2018 Golden Globes tops our list of favorites. Pairing her pixie with statement emerald earrings, Kravitz killed it.
3. Julia Roberts, 1990
Julia Roberts has given many hair colors and styles a whirl over the years, but her most iconic look is without a doubt her original—thick, wild, auburn curls. With her mega-watt smile and a killer suit, she looked incredible as she won the Golden Globe Award for Best Supporting Actress in a Motion Picture for her role in Steel Magnolias in 1990.
4. Issa Rae, 2017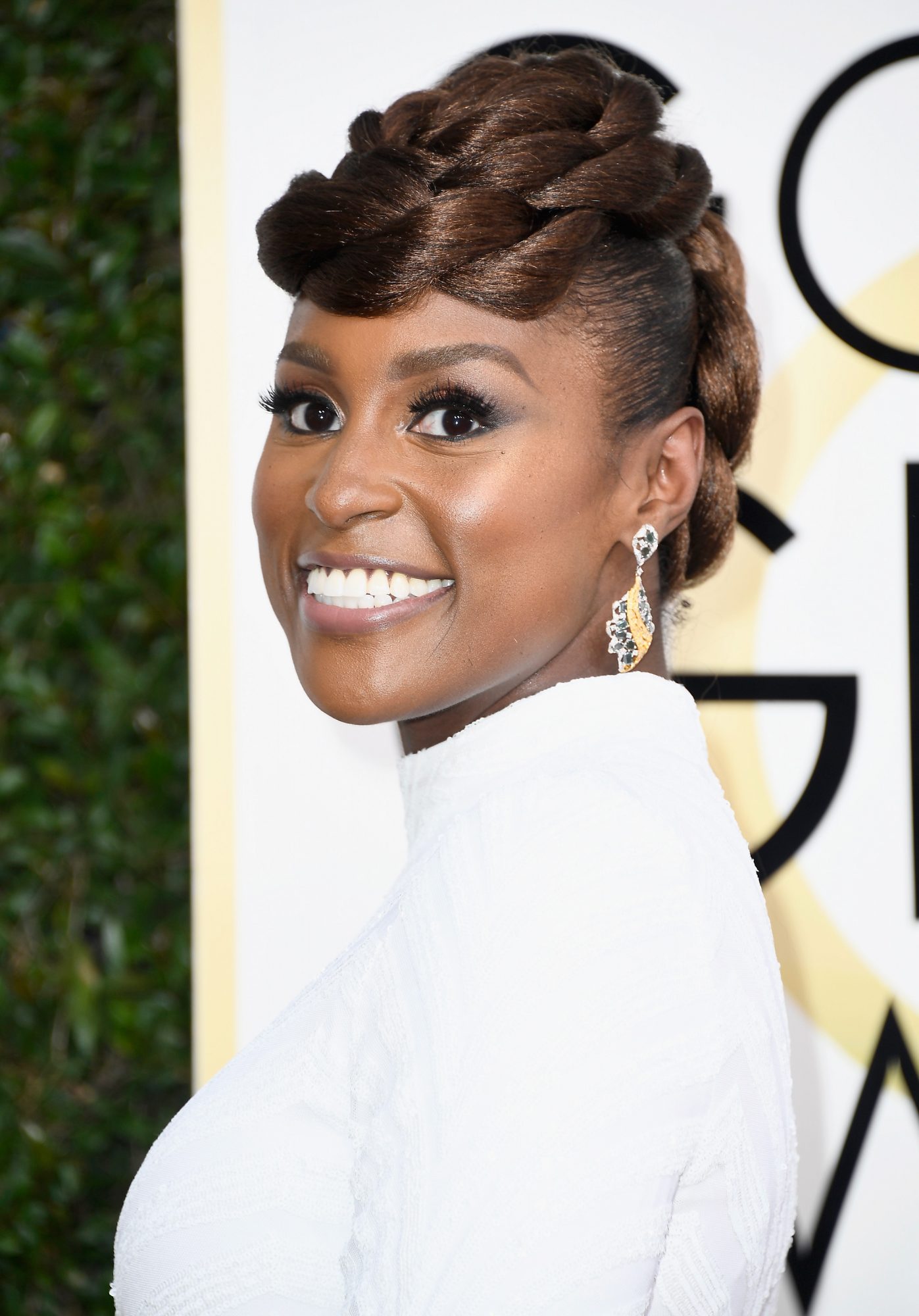 In our humble opinion, Issa Rae won the red carpet for the most unique hairstyle at the 2017 Golden Globes, and we're still gushing over it today. Her thick braids contrasted with the sleek, slicked-back sides is stunning.
5. Reese Witherspoon, 2001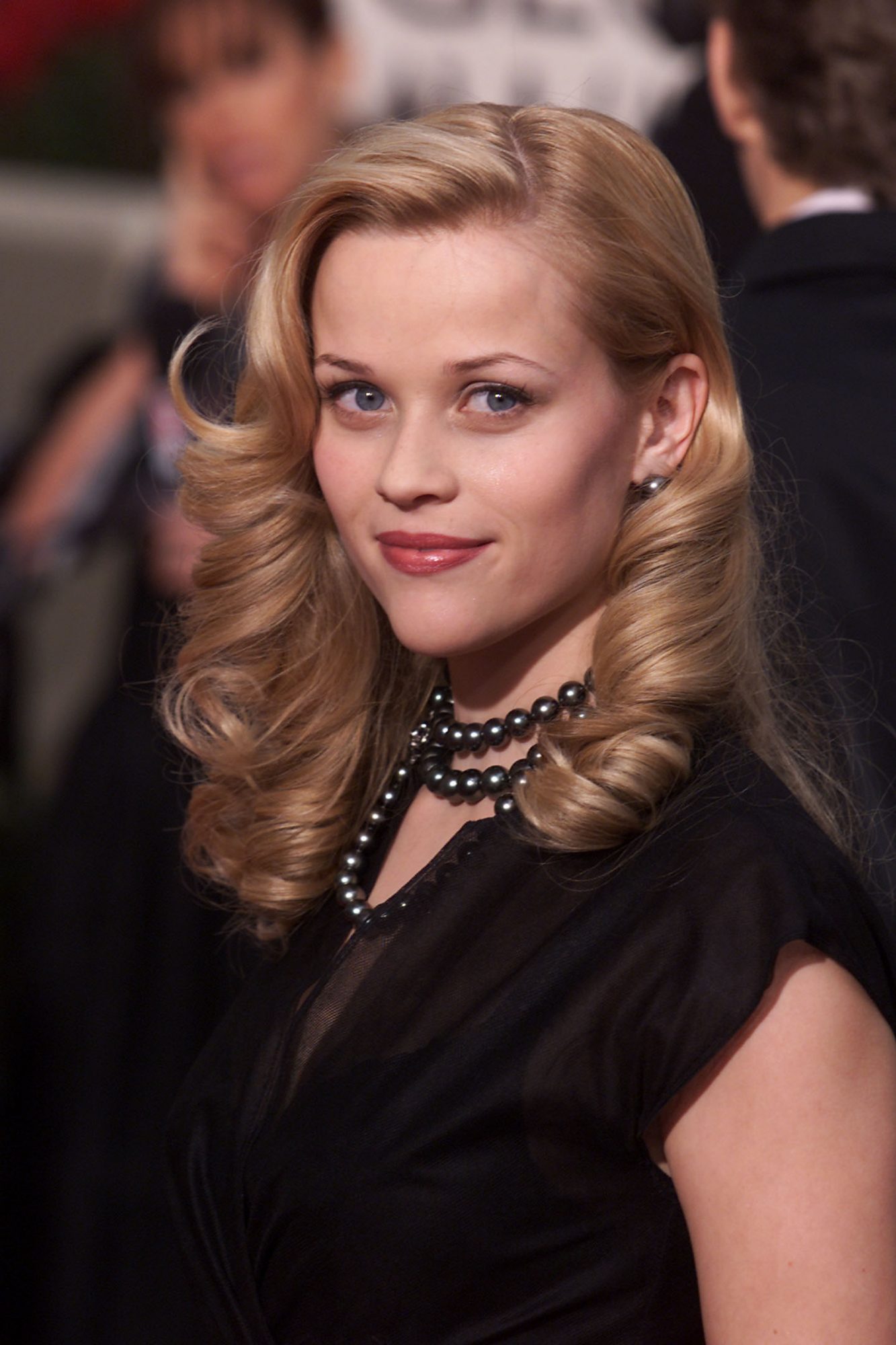 Reese's thick, dramatic curls at the 2001 Golden Globes served major Old Hollywood vibes. How much does this throwback photo remind you of Reese's daughter Ava Phillippe today?
6. Amy Adams, 2014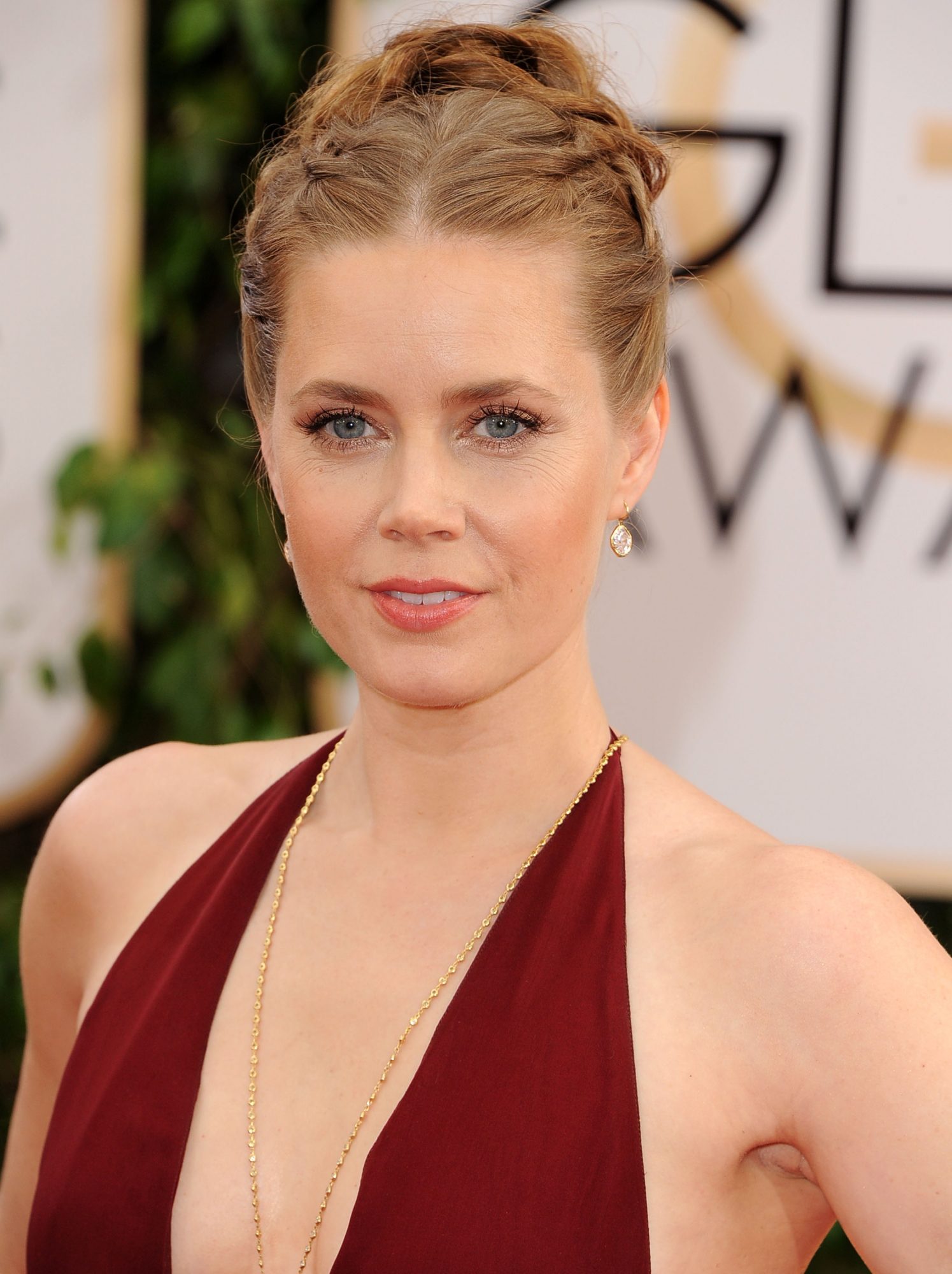 We can always count on Amy Adams to deliver romantic, classic looks at awards shows, and this braided high bun from the 2014 Golden Globes was no exception.
7. Kerry Washington, 2013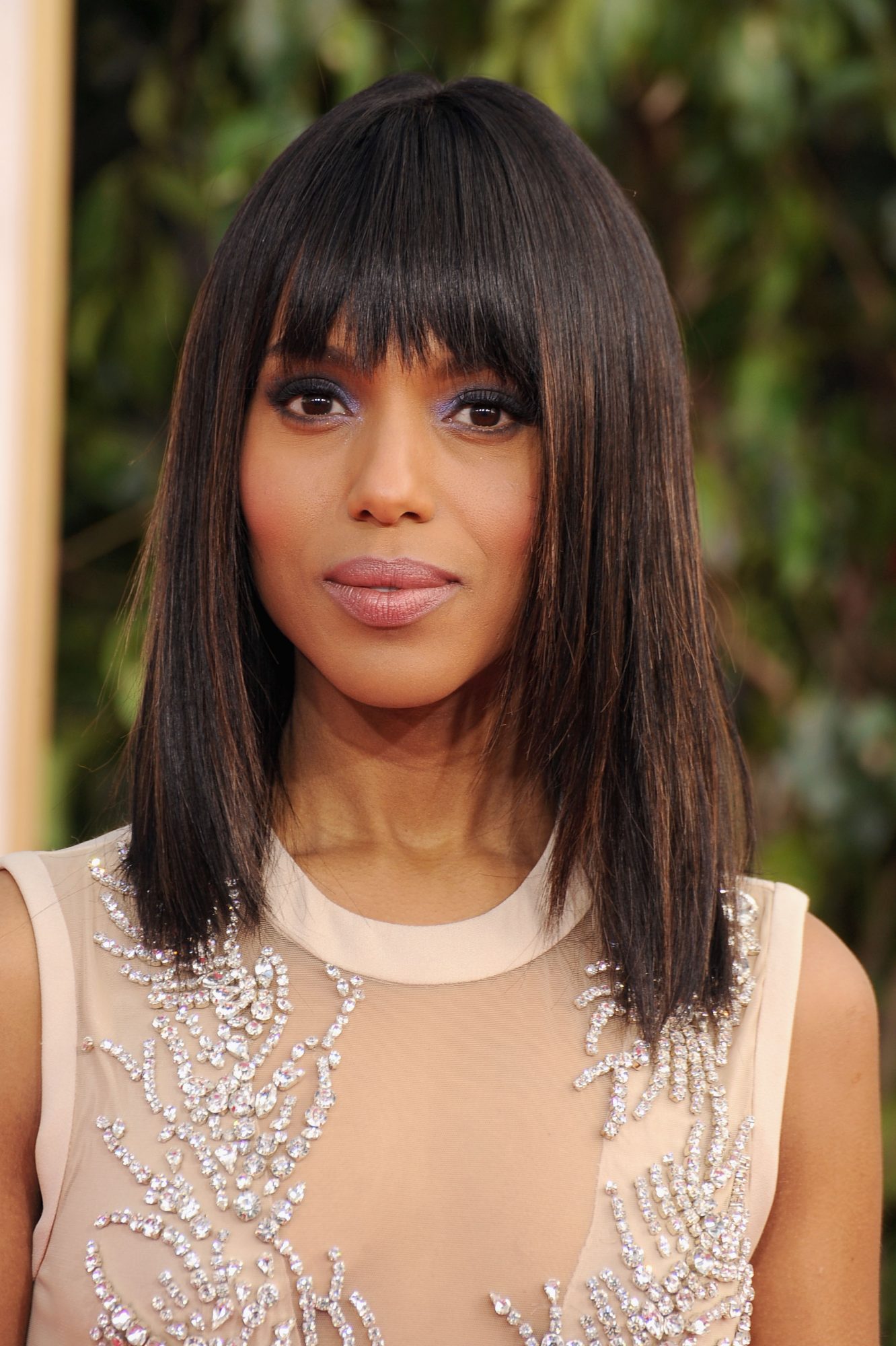 Kerry Washington is rarely seen rocking fringe, so her 2013 Golden Globes hairstyle was a moment to remember. With her choppy shoulder-length cut and caramel highlights, Washington radiated on the red carpet.
8. Charlize Theron, 2004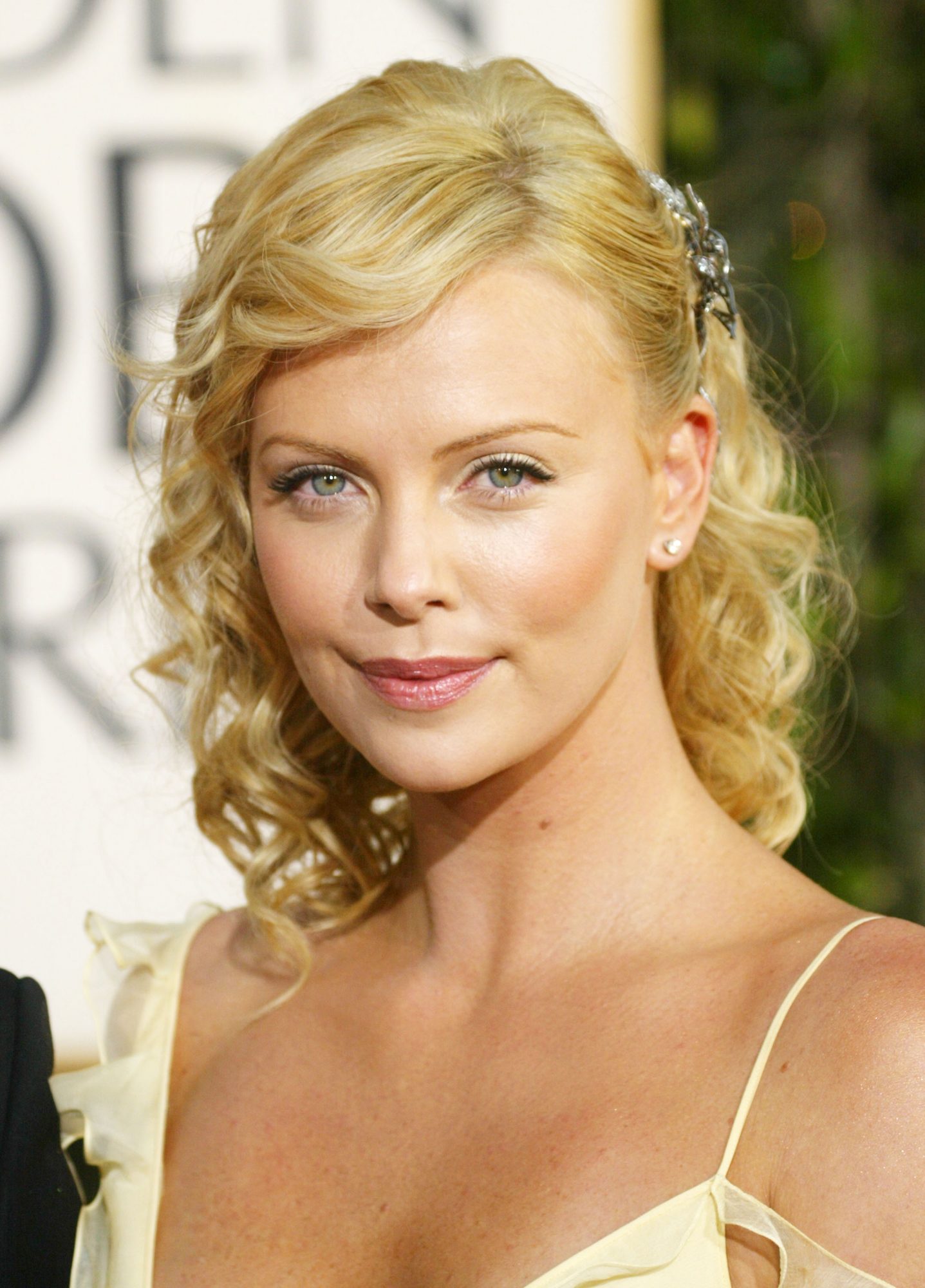 Is there a hairstyle Charlize Theron can't pull off? From bowl cuts to long curls, she's done it all. During the early days of her career, she typically wore her hair blonde, but this curly style was more of a rarity. With one side pulled back in a jeweled barrette, Charlize's hairstyle was flirty and elegant all at once.
9. Sarah Jessica Parker, 2006
Following the end of the Sex and the City series, Sarah Jessica Parker was still channeling her inner Carrie Bradshaw on the red carpet in 2006. This full, curly bun topped off with a layered headband would have made Carrie proud.
10. Megan Fox, 2013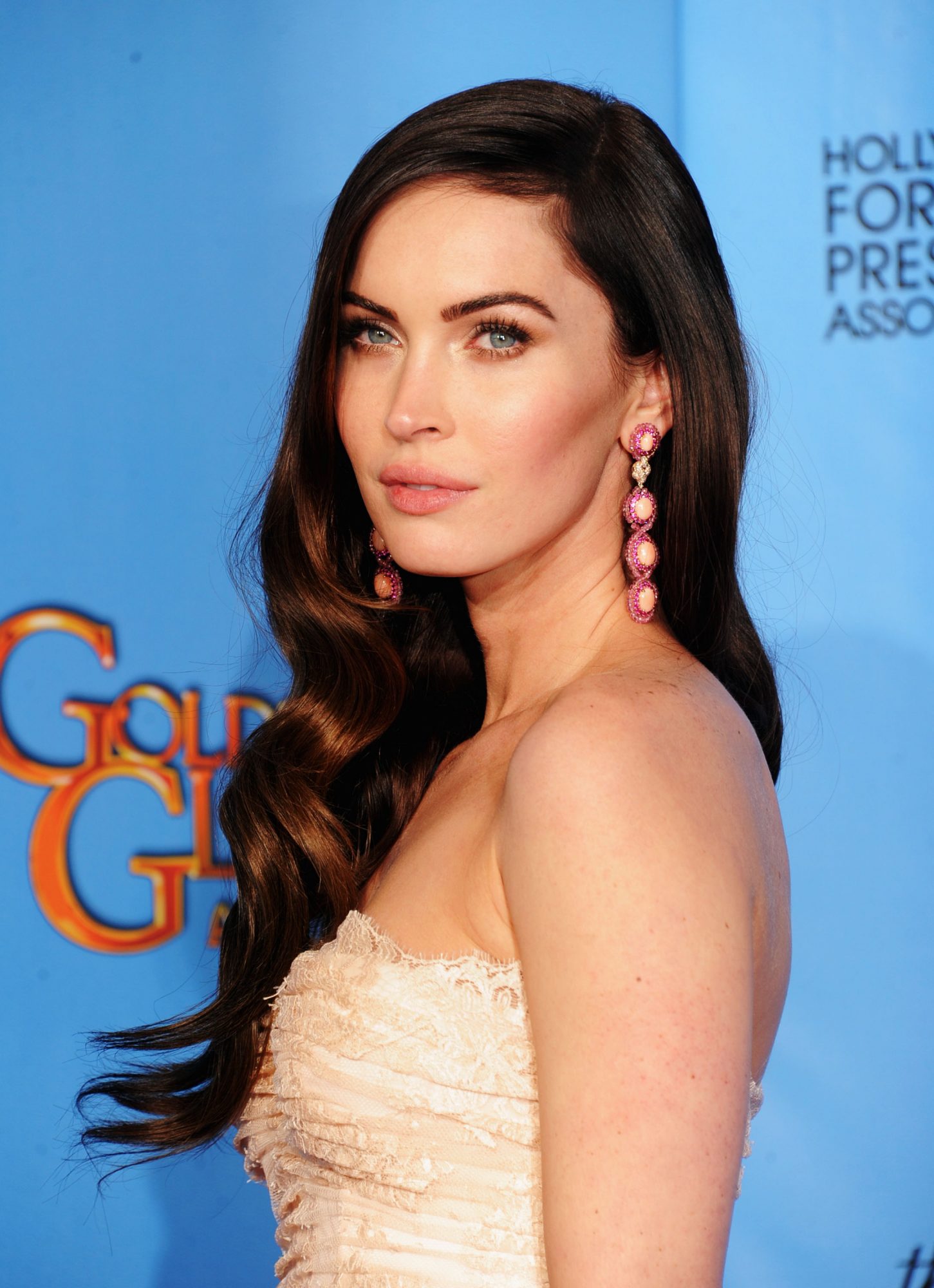 Megan Fox is known for her long locks, but her 2013 Golden Globes look made us love her hair even more. Curled into breathtaking waves, Megan's hairstyle channeled sultry mermaid vibes, and we're here for it.
11. Halle Berry, 1997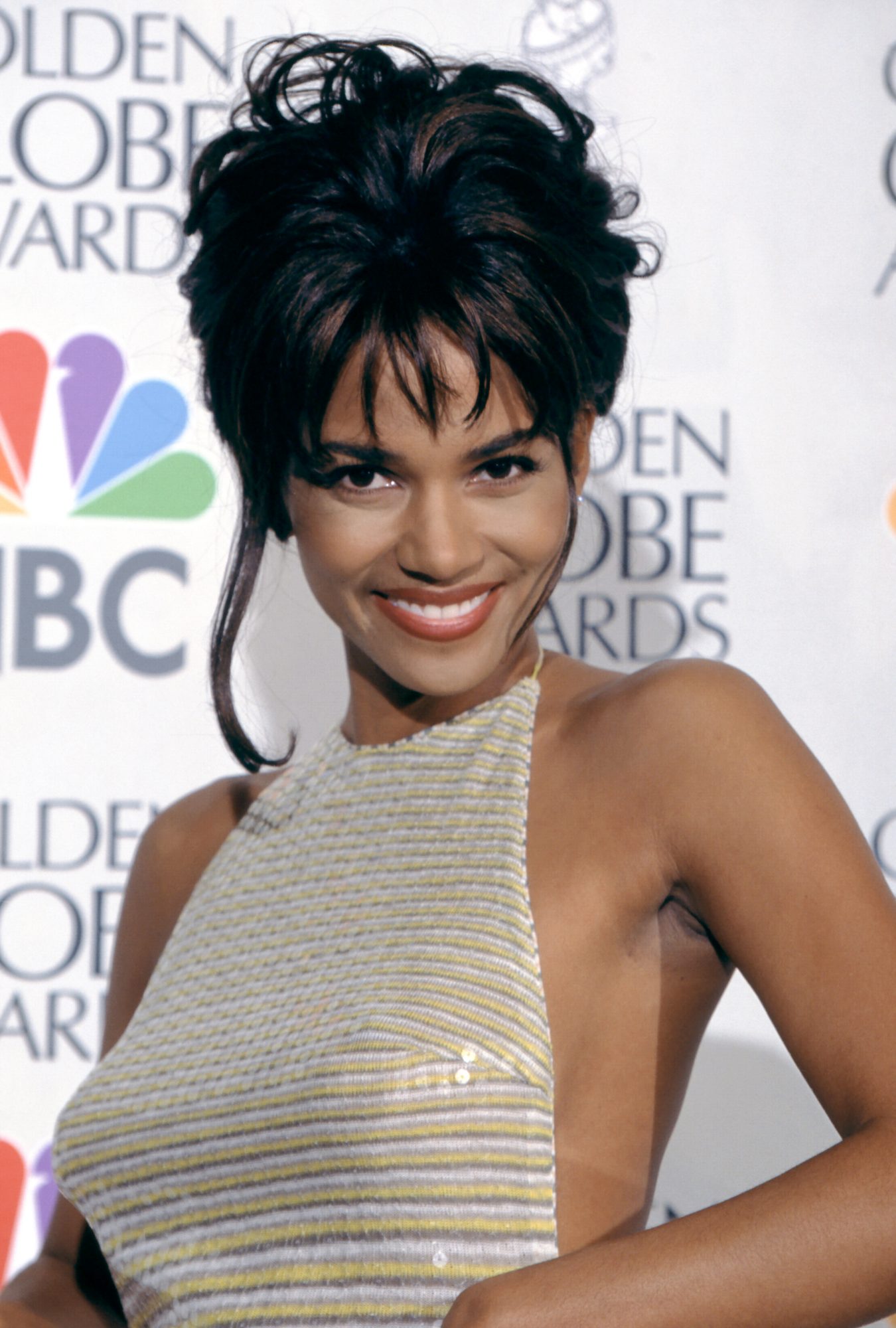 At her very first Golden Globe Awards in 1997, Halle Berry was feeling herself—and for good reason. Not only was her striped sequin halter dress a showstopper, but her voluminous updo turned heads, too.
12. Jennifer Lawrence, 2016
Because Jennifer Lawrence typically sports brown hair, we'd forgotten how effortlessly she can switch to blonde. Her 2016 Golden Globes hairstyle was business in the front, party in the back—an elegant party, of course. This is the Golden Globes, after all.
13. Janelle Monáe, 2017
Janelle Monáe is never one to blend in when it comes to beauty and fashion choices. Case in point: Her 2017 Golden Globes hairstyle—a beehive updo sprinkled with tiny pearls.
14. Winona Ryder, 1990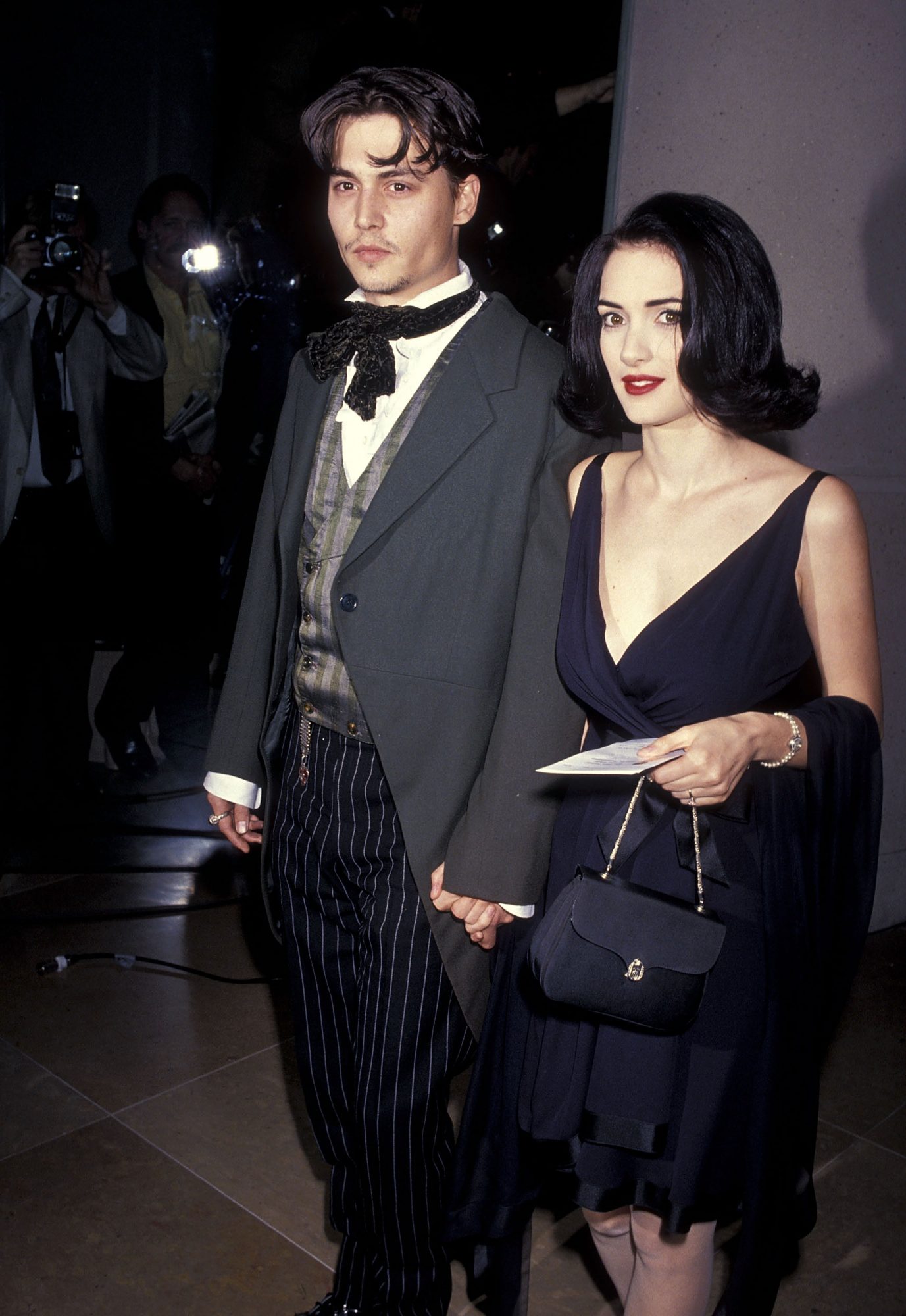 '90s it-girl Winona Ryder served Jackie O vibes at the 1990 Golden Globes ceremony with a retro black bob. She arrived hand-in-hand with Johnny Depp, making for an iconic moment indeed.
15. Lily Collins, 2017
Lily Collins always looks like she's just stepped out of a fairy tale book. At the 2017 Golden Globes, her hairstyle drove this point home even further, incorporating fishtail braids into a curly high bun that truly stunned.
16. Drew Barrymore, 2009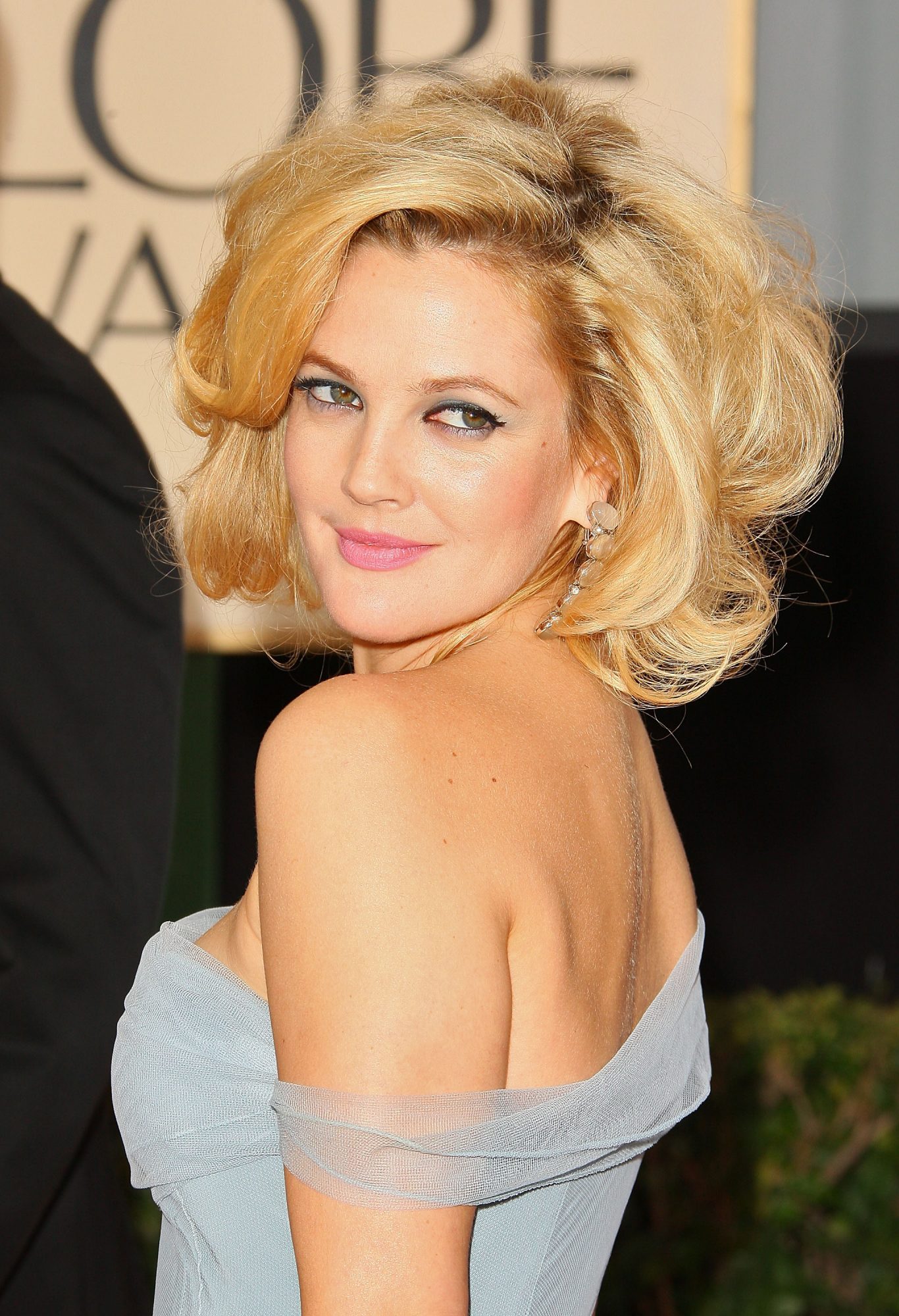 Drew Barrymore's voluminous blonde bob caused quite the controversy during the 2009 Golden Globes—people either loved it or hated it. We landed on the love side and think it was a bold and refreshing change during a ceremony mostly full of polished celebrities.
17. Katie Holmes, 2015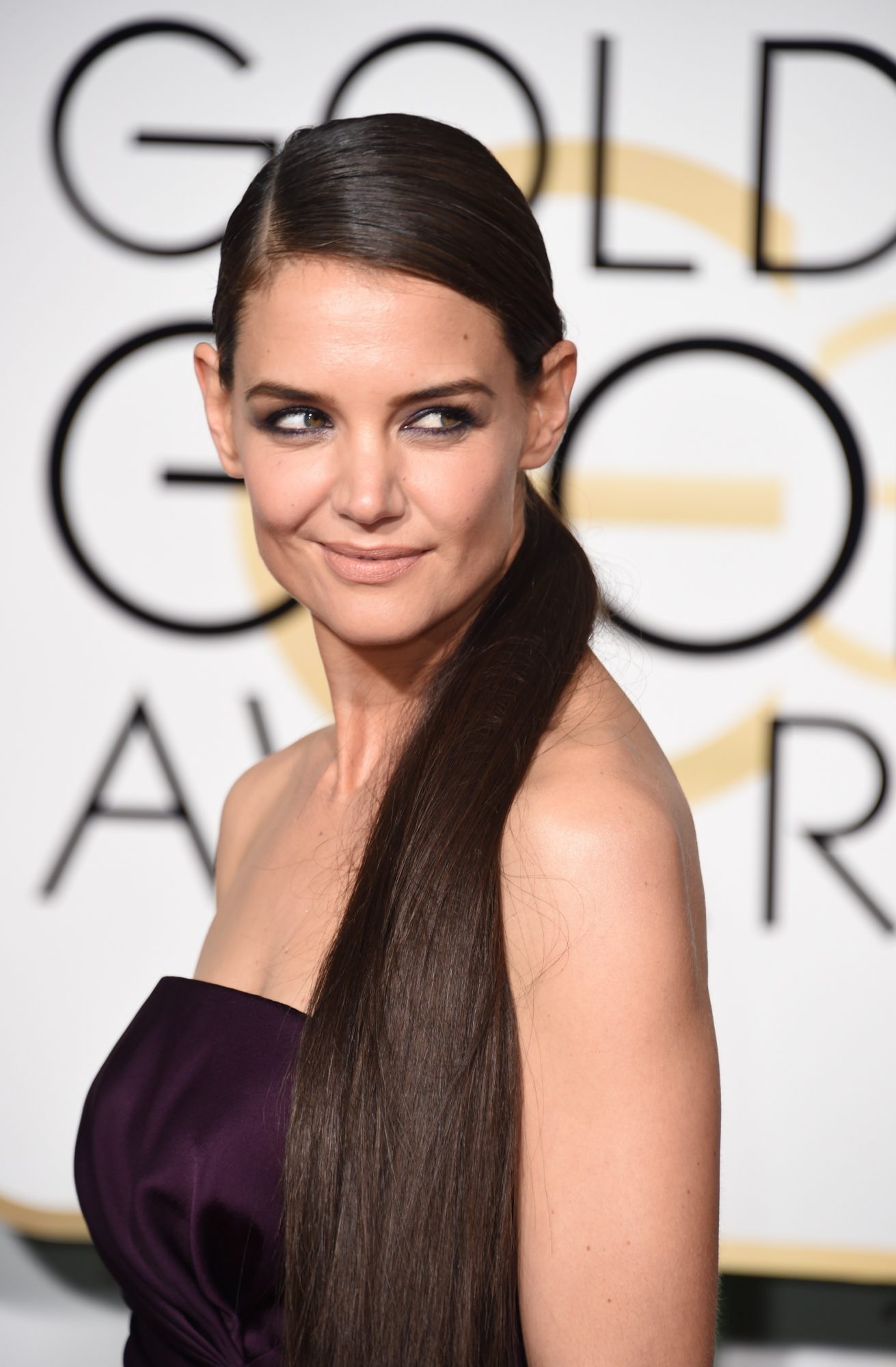 We hardly recognized Katie Holmes with her ultra-long and ultra-straight extensions during the 2015 Golden Globes. The sleek side pony stood out among princess buns and dramatic curls that dominated the red carpet that year.
18. Nicole Kidman, 1996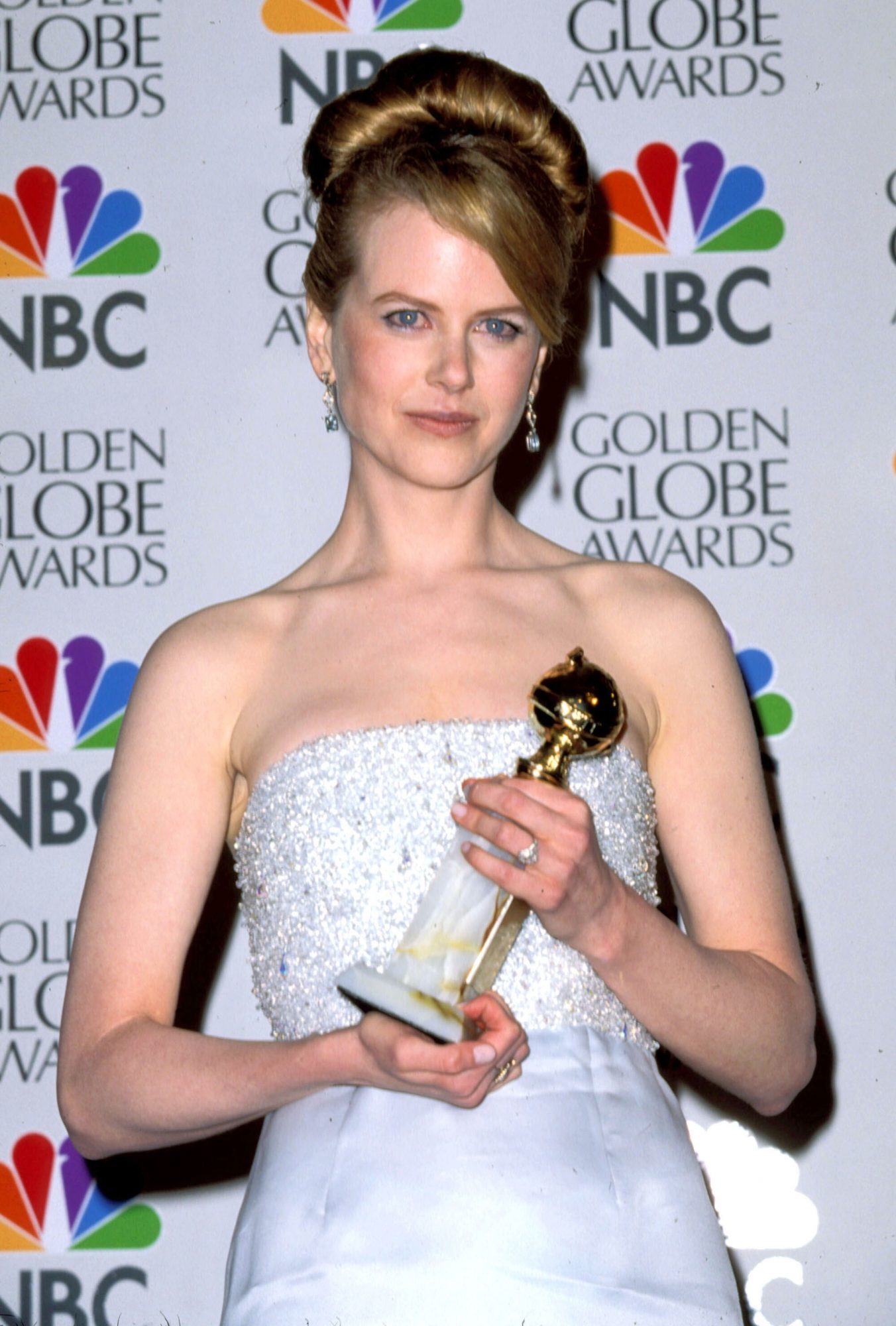 In 1996, Nicole Kidman won her first of four Golden Globes for Best Actress in a Musical or Comedy Motion Picture for her role in To Die For. Her hairstyle matched the tone of the evening—her side-swept bangs and updo looked like a crown, fit for one of the biggest winners that night.
19. Rosamund Pike, 2015
Rosamund Pike stunned at the 2015 Golden Globes, the year she was nominated for Best Actress in a Motion Picture, Drama for her role in Gone Girl. No sign of her dark character, Amy Dunne, was visible as she shone while donning a buttery blonde blunt bob.
20. Rooney Mara, 2016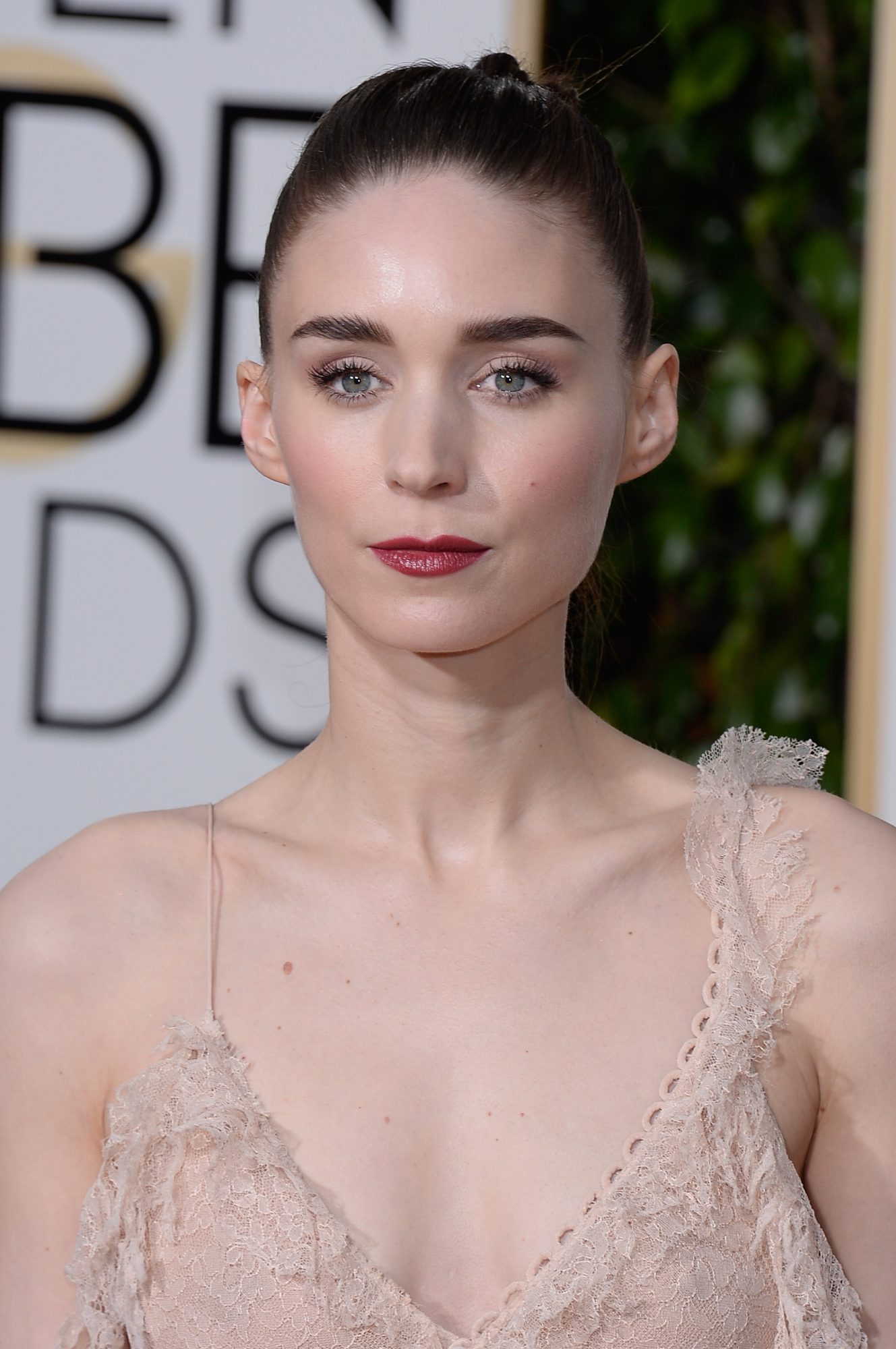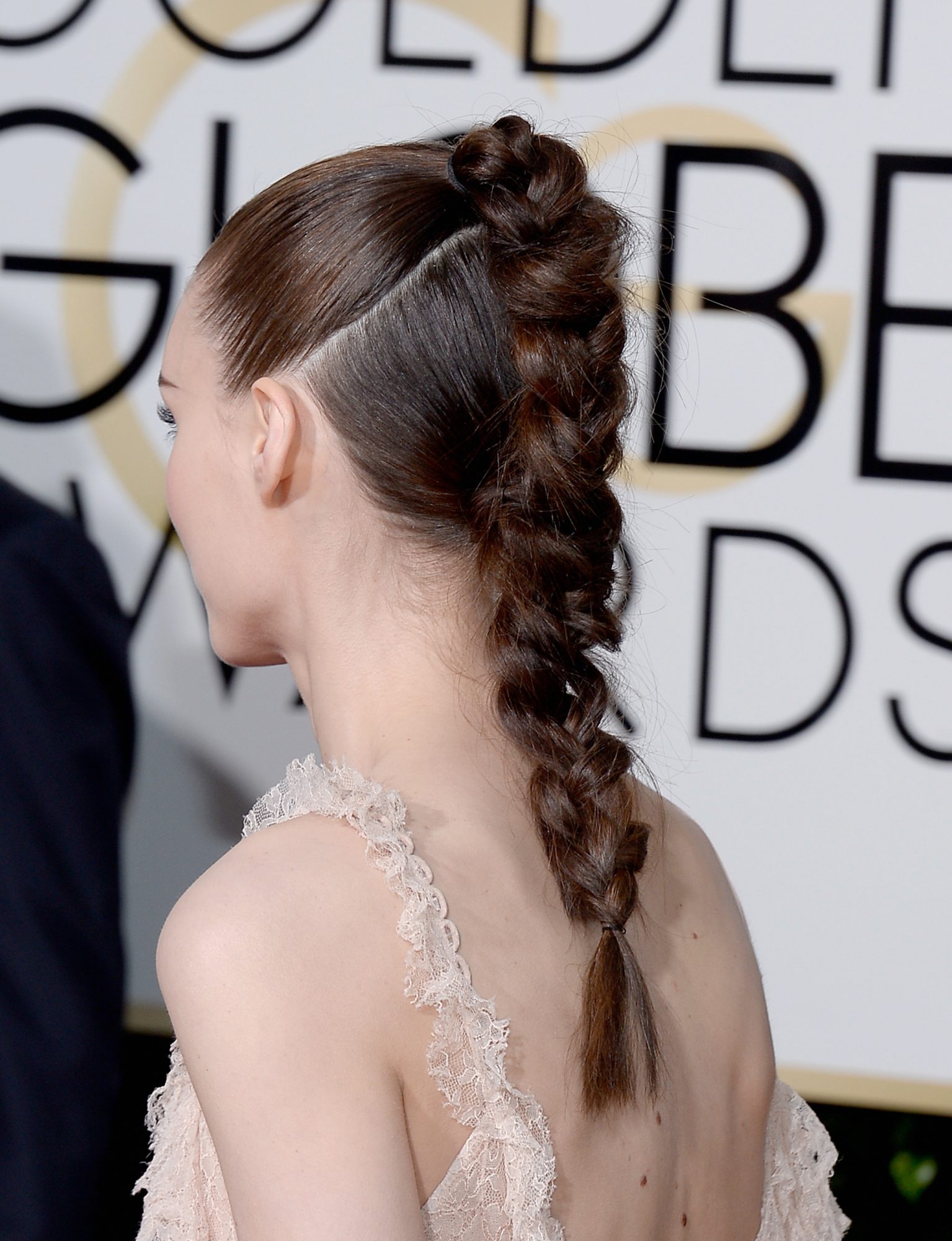 We hardly ever meet a braid we don't like. The sleek, two-part braid Rooney Mara wore to the 2016 Golden Globes introduced us to double the glamour. Now that's what we call business in the front, party in the back.
21. Lady Gaga, 2019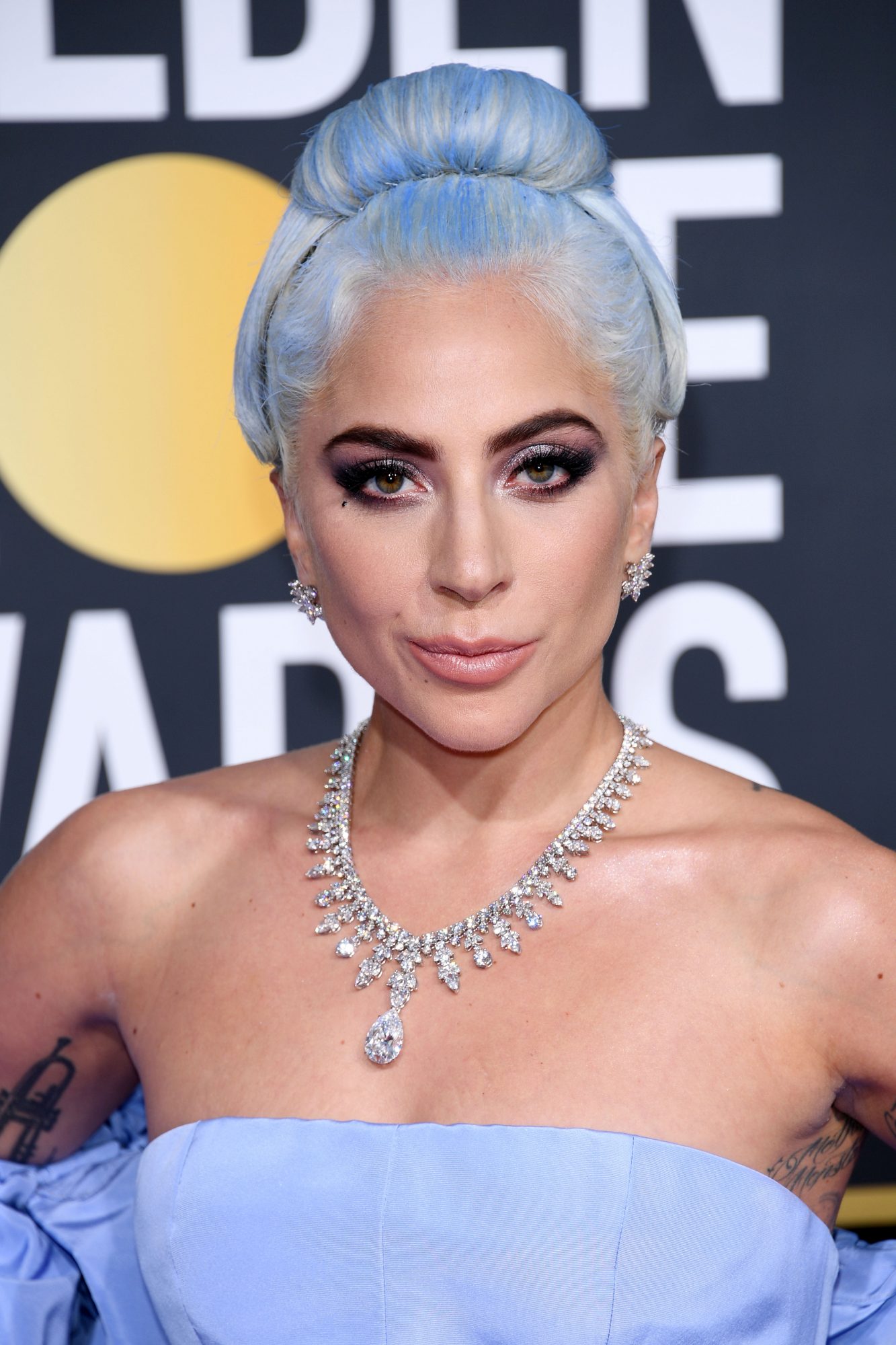 Lady Gaga's entire 2019 Golden Globes look will go down in history as one of the most memorable of all time, thanks to her Cinderella blue dress, hefty jewels, and dramatic makeup. Her hair cannot be ignored, either—with subtle blue streaks and a clean high bun, Lady Gaga looked like a real-life princess.
22. Masie Williams, 2017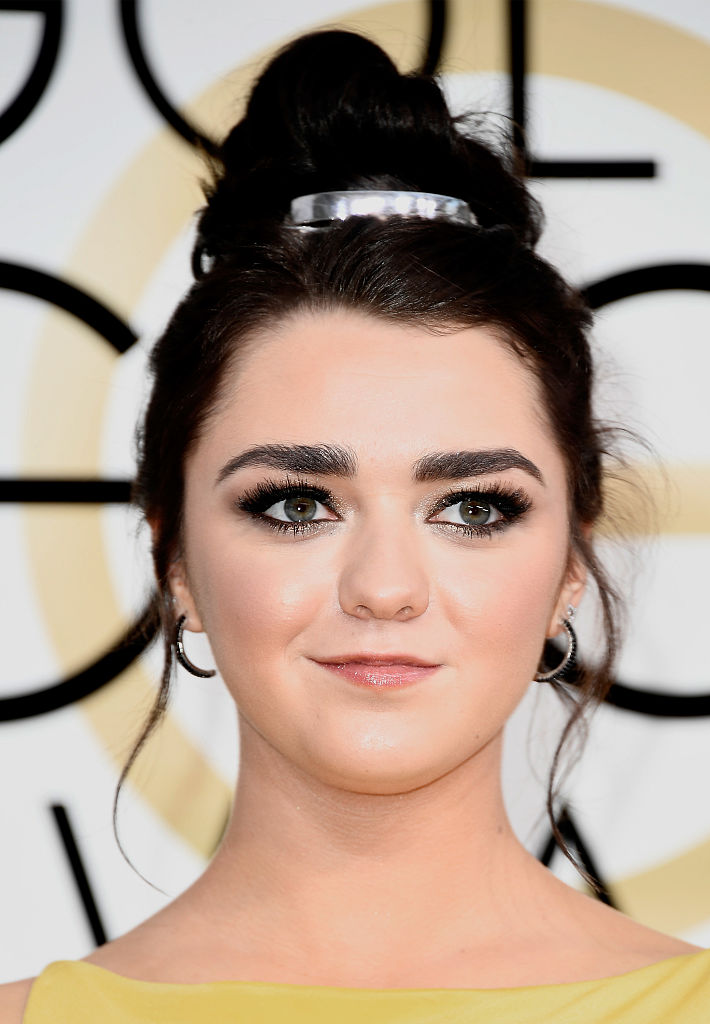 Barrettes are not something we typically see on the red carpet, and we commend Maisie Williams for adding this silver hair accessory to her 2017 Golden Globes hairstyle. Contrasted with her dark messy bun, the barrette was the perfect finishing touch to her look.
23. Olivia Culpo, 2017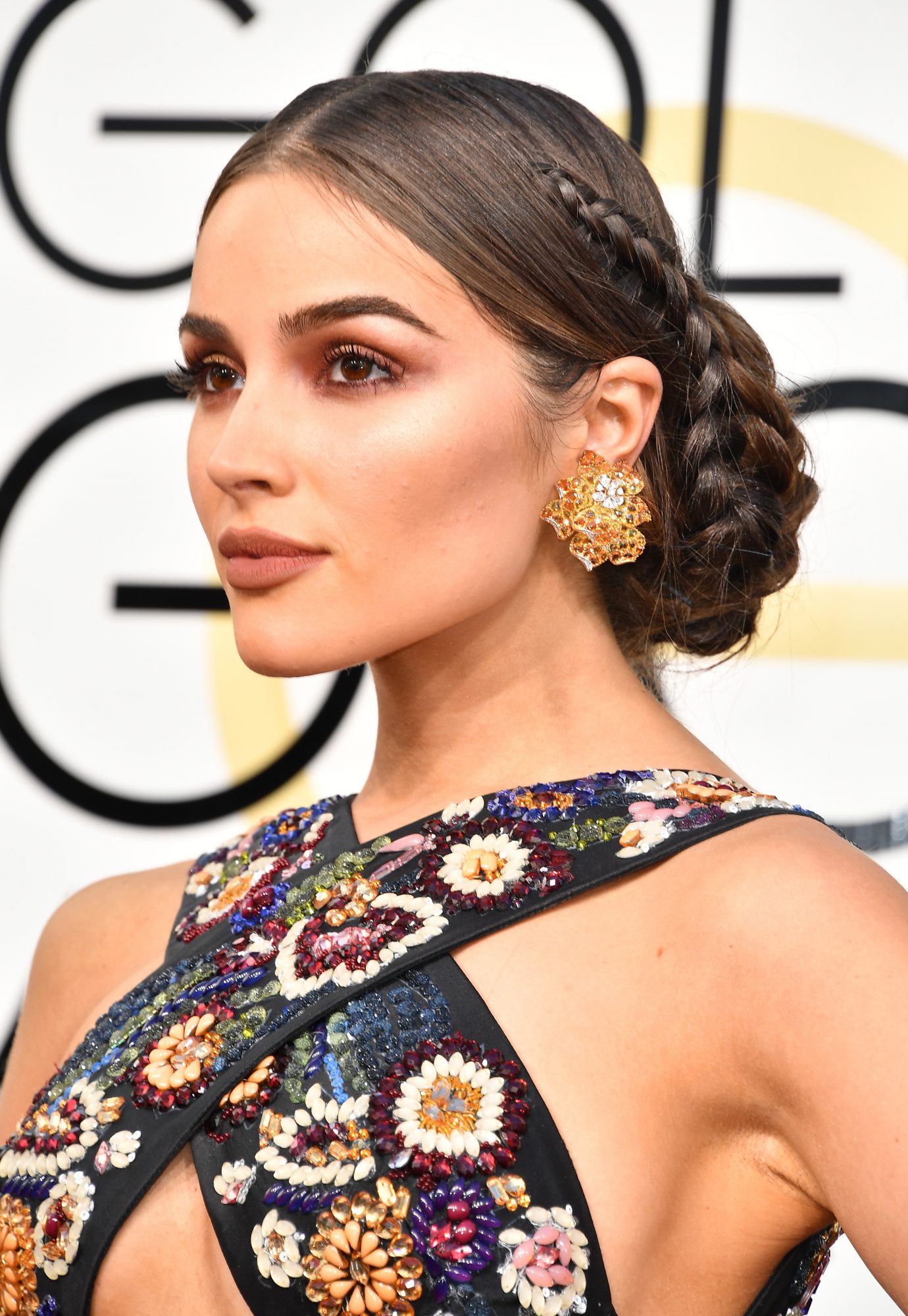 The phrase "less is more" doesn't apply to Olivia Culpo this time. From her bedazzled gown to her statement earrings to her intricate updo, Culpo pulled out all the stops at the 2017 Golden Globes, and it worked magically.
24. Zoey Duetch, 2020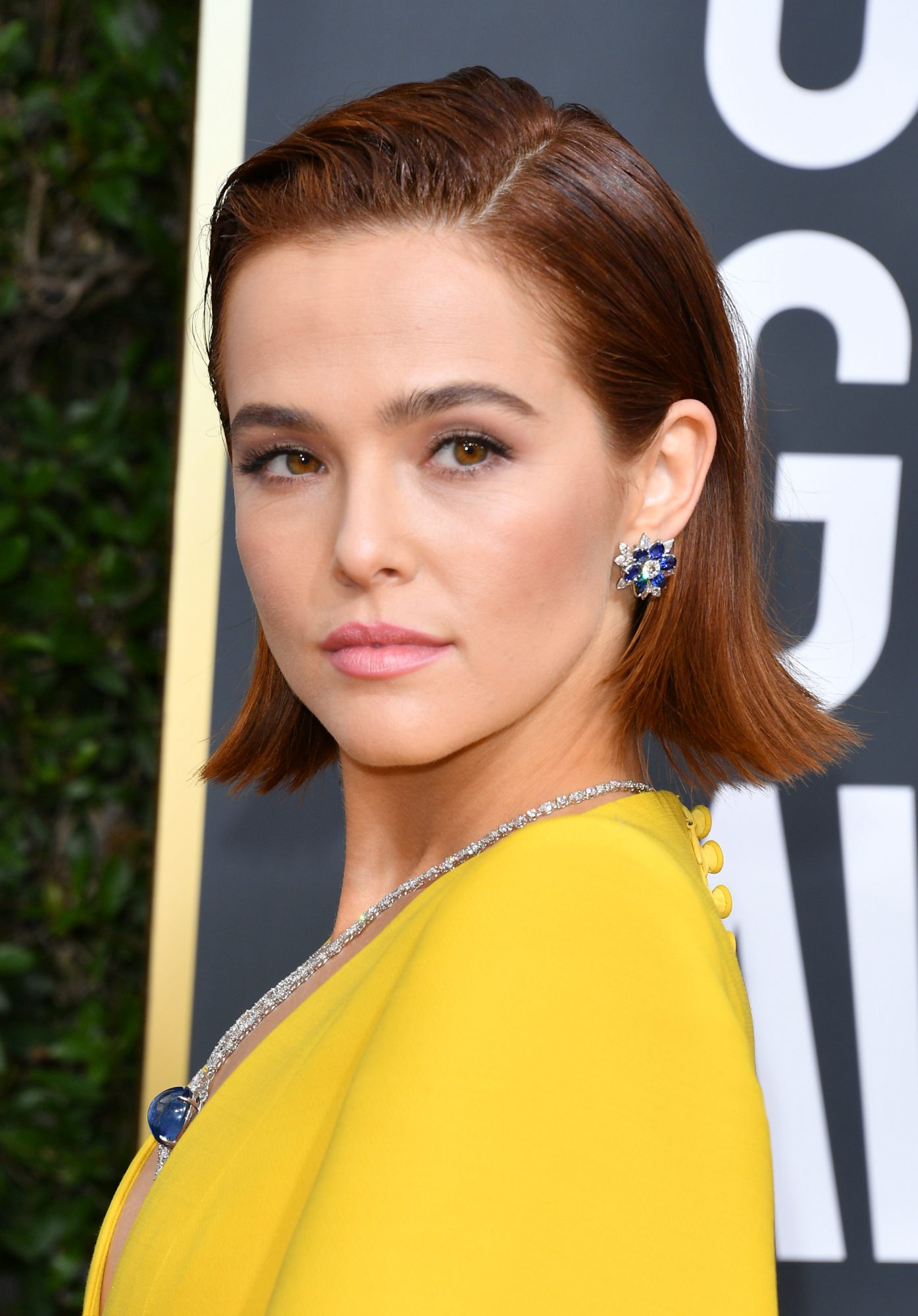 With a bold gown and jewelry to match, Zoey Deutch's 2020 Golden Globes hairstyle was simple and sophisticated. Her auburn bob haircut was tucked behind her ears, slicked to her head, and flipped at the ends—slightly retro and totally elegant.
25. Beanie Feldstein, 2020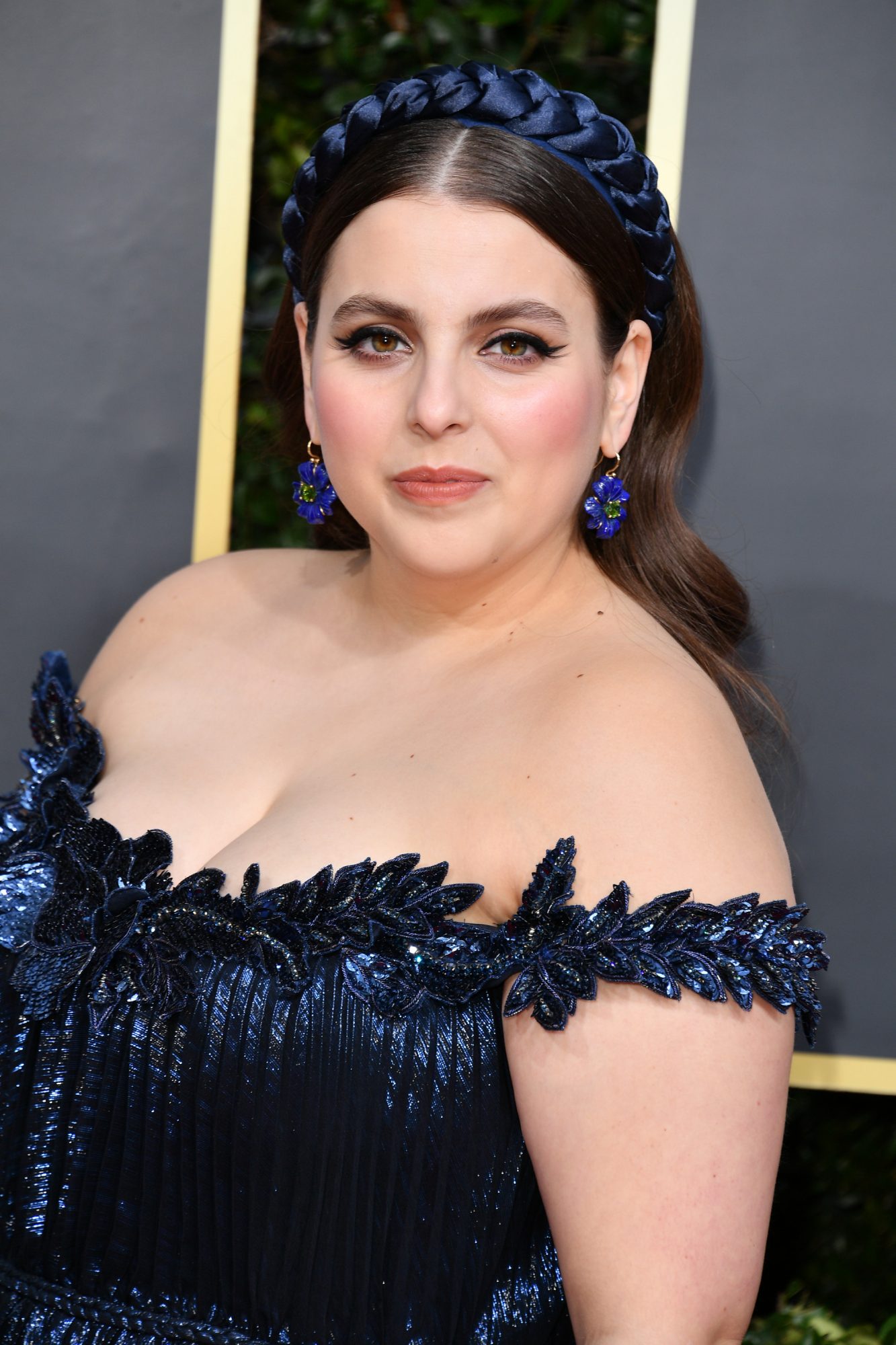 Now that's the right way to incorporate a hair accessory on the red carpet. Beanie Feldstein dazzled at the 2020 Golden Globes in all navy everything. Her loose waves, middle part, and silk braided headband were romantic and elegant.
26. Jennifer Lopez, 2020
Bring on the braids. We can always count on J.Lo to glow on the red carpet, but this braided updo is next-level. Slicked-back hair leads to a crown of braids for the ultimate wow factor.
27. Cynthia Erivo, 2020
Oscar-nominee Cynthia Erivo is known for rocking a buzzcut, and her 2020 Golden Globes look was no exception. The actress stunner in a black and white gown and white hair to match.