These Are the Best Going Out Tops For Each Zodiac Sign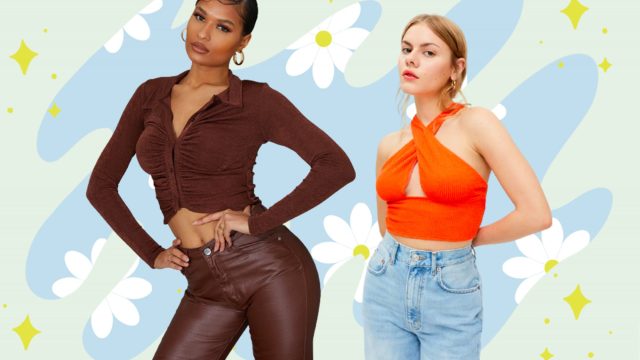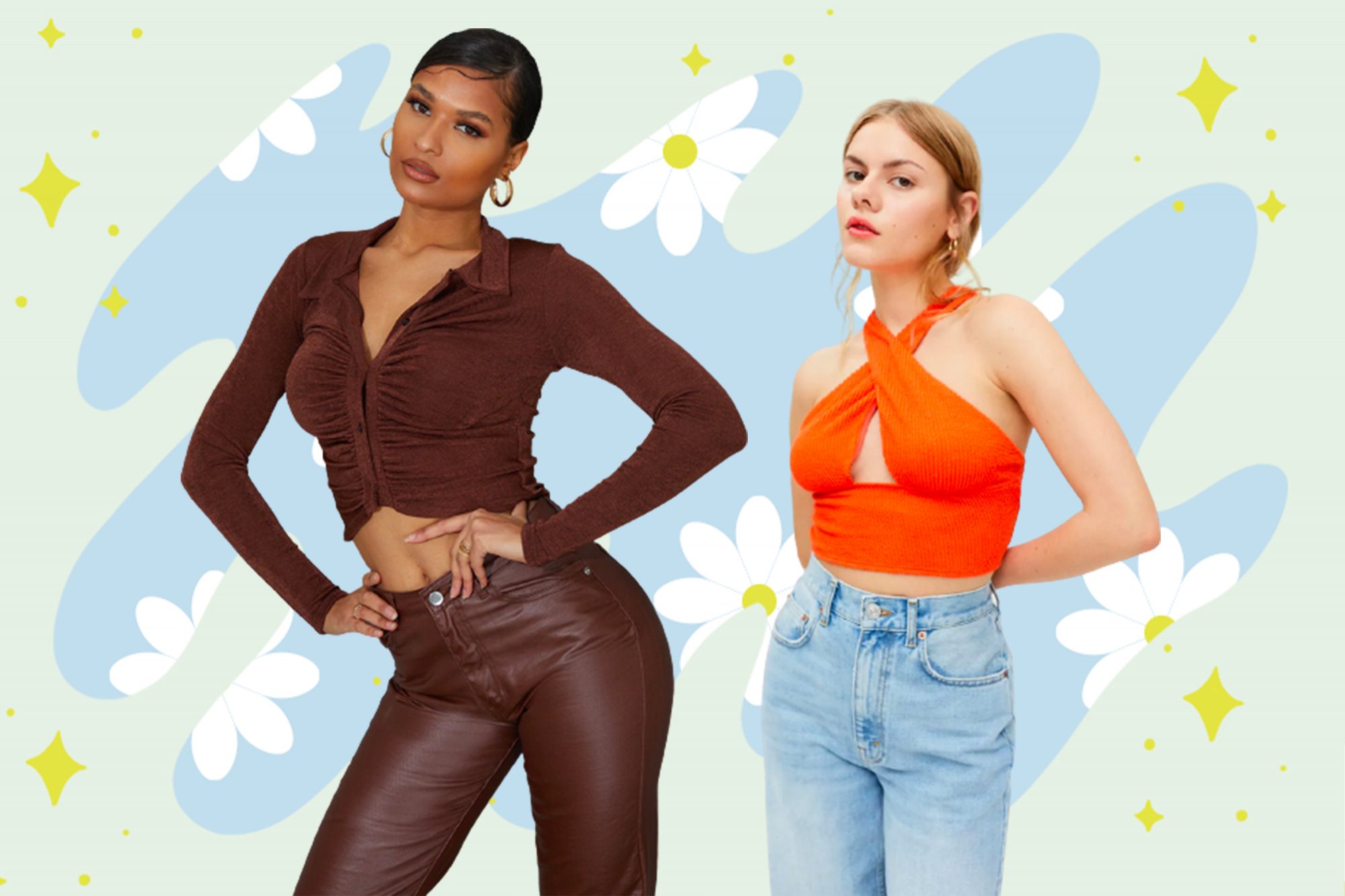 Get in losers, we're going shopping. Yes, that's a stolen quote from Regina George, but it's also what we want to (lovingly) text all our friends after getting vaccinated and having a reason to get all dressed up again. For a while there, we never thought we'd see the day when we could once again return to bars and experience the joy of carefree nightlife. However, after 365-plus days of staying inside, masking up, and being bored AF, it's officially time to go out dancing with our friends.
There's just one small caveat: After all this time indoors, our going-out clothes have been collecting some major dust and we now have a strong case of "I have nothing to wear" syndrome. Plus, with the "roaring 2020s" and hot girl summer simultaneously in action, the pressure is on to go all out in our best and boldest looks yet. So, we're looking for a bit of a wardrobe refresh.
If you're in need of some new going out tops, and are looking for something that best fits your vibe, you're in luck. We tapped HelloGiggles' resident astrologer, Lisa Stardust, for recommendations on the best going out tops for each zodiac sign—and the results are trendy, bright, sexy, and so much fun.
Keep scrolling for your by-the-stars guide to the best going out tops.
Aries: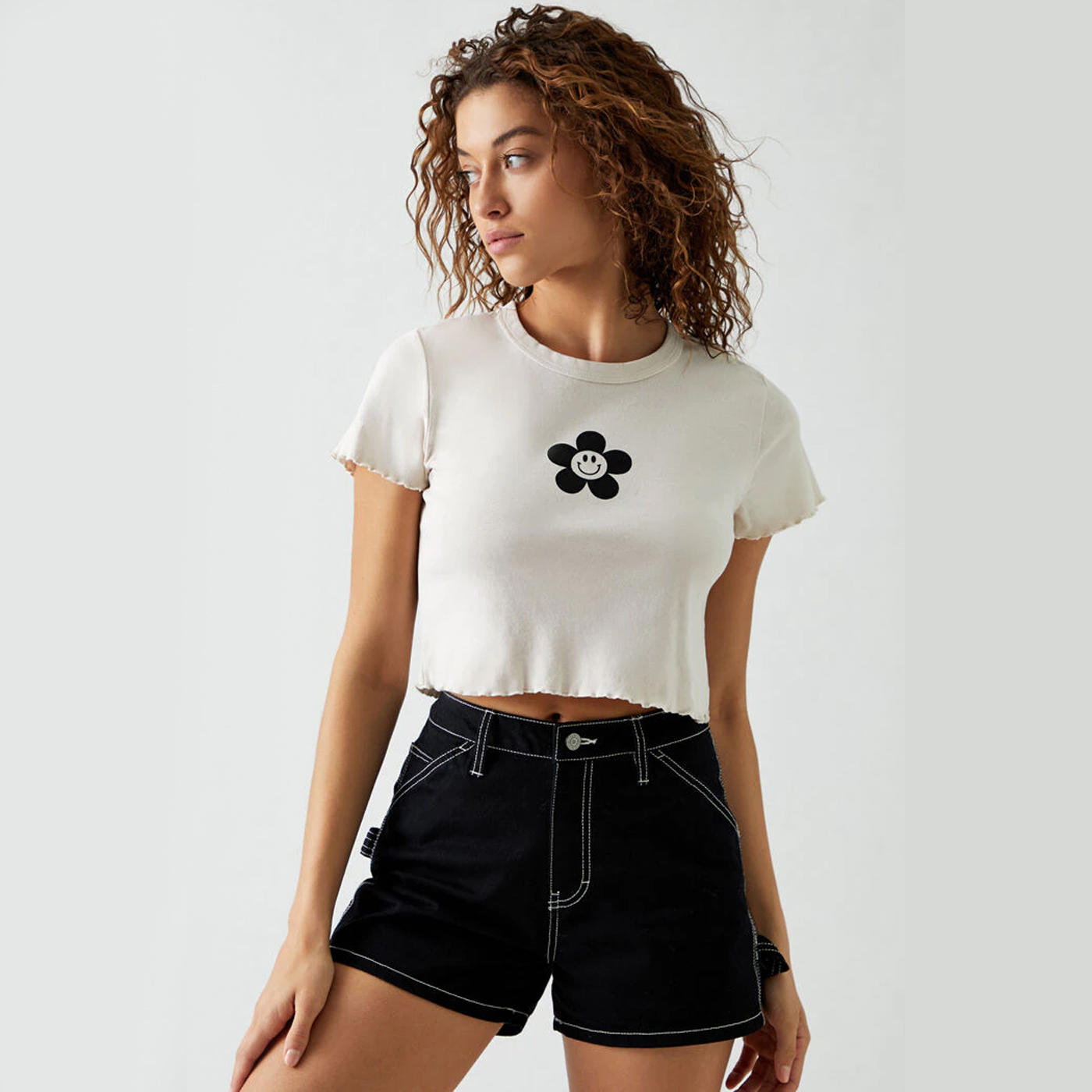 PS / LA Flower Power Baby T-Shirt
$26
Shop it
Pacsun
For sporty Aries, Stardust says, "a simple baby tee is perfect." When it comes to a going-out look, you're not about all the frills and flashiness, but this flower power tee can still get you ready for some major summertime fun.
Taurus: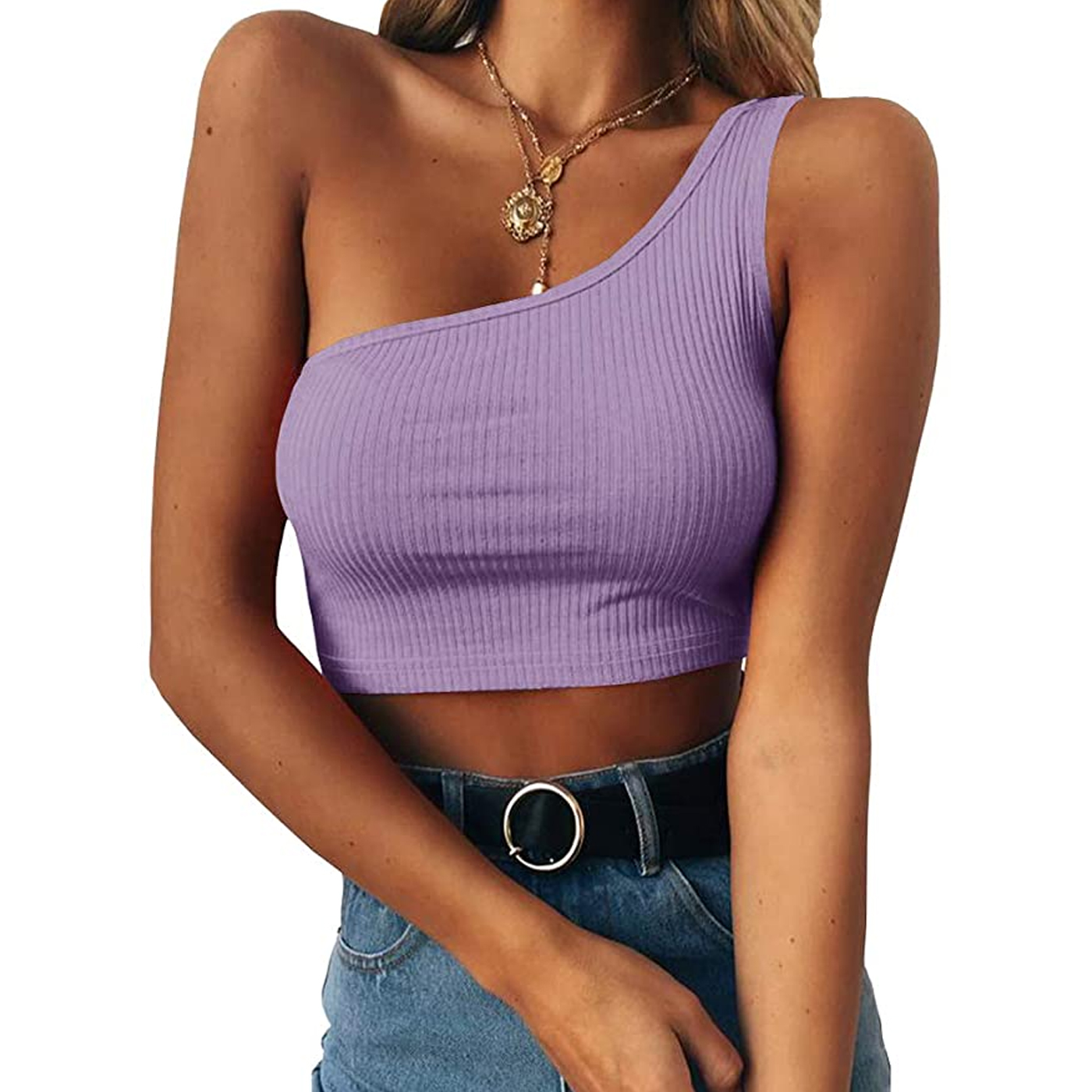 PRETTODAY One-Shoulder Crop Top
$18
Shop it
Amazon
Since Taurus are trendsetters, Stardust suggests the very "now" one-shoulder top. The asymmetric '90s trend has returned, and we just know your fashionable self is ready to wear it all summer This Amazon pick, which comes in 18 colors, is sure to become a go-to for going-out looks.
Gemini: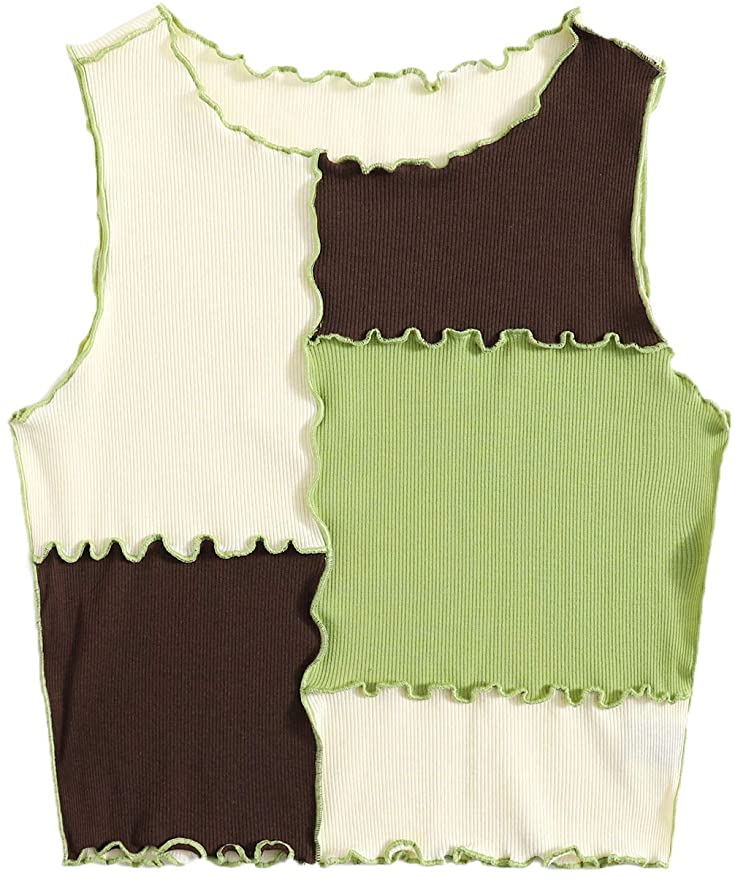 Milumia Women's Colorblock Contrast Stitch Crop Top
$13.99
Shop it
Amazon
To complement Gemini's dualistic nature, Stardust says contrast-stitch tops are the perfect choice. This under-$20 pick incorporates two of the season's trendiest colors—green and brown—for a statement-making choice.
Cancer: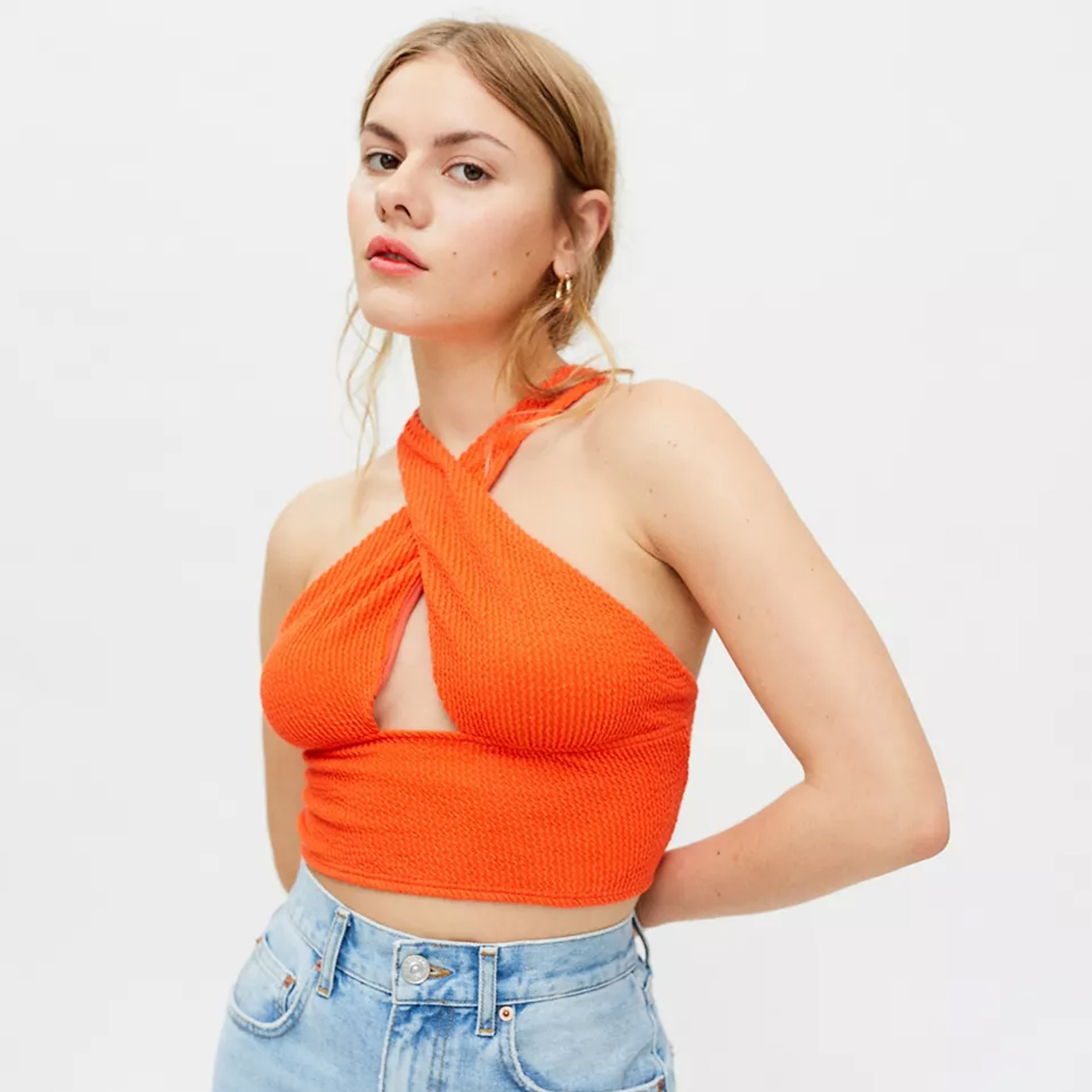 UO Heatwave Crisscross Halter Top
$39
Shop it
Urban Outfitters
Since Cancer season marks the beginning of summer (June 20th), Stardust says bright and neon-colored tops will be a great way to welcome in the joy. This bright orange halter screams summer fun and also offers some sex appeal with the center cutout.
Leo: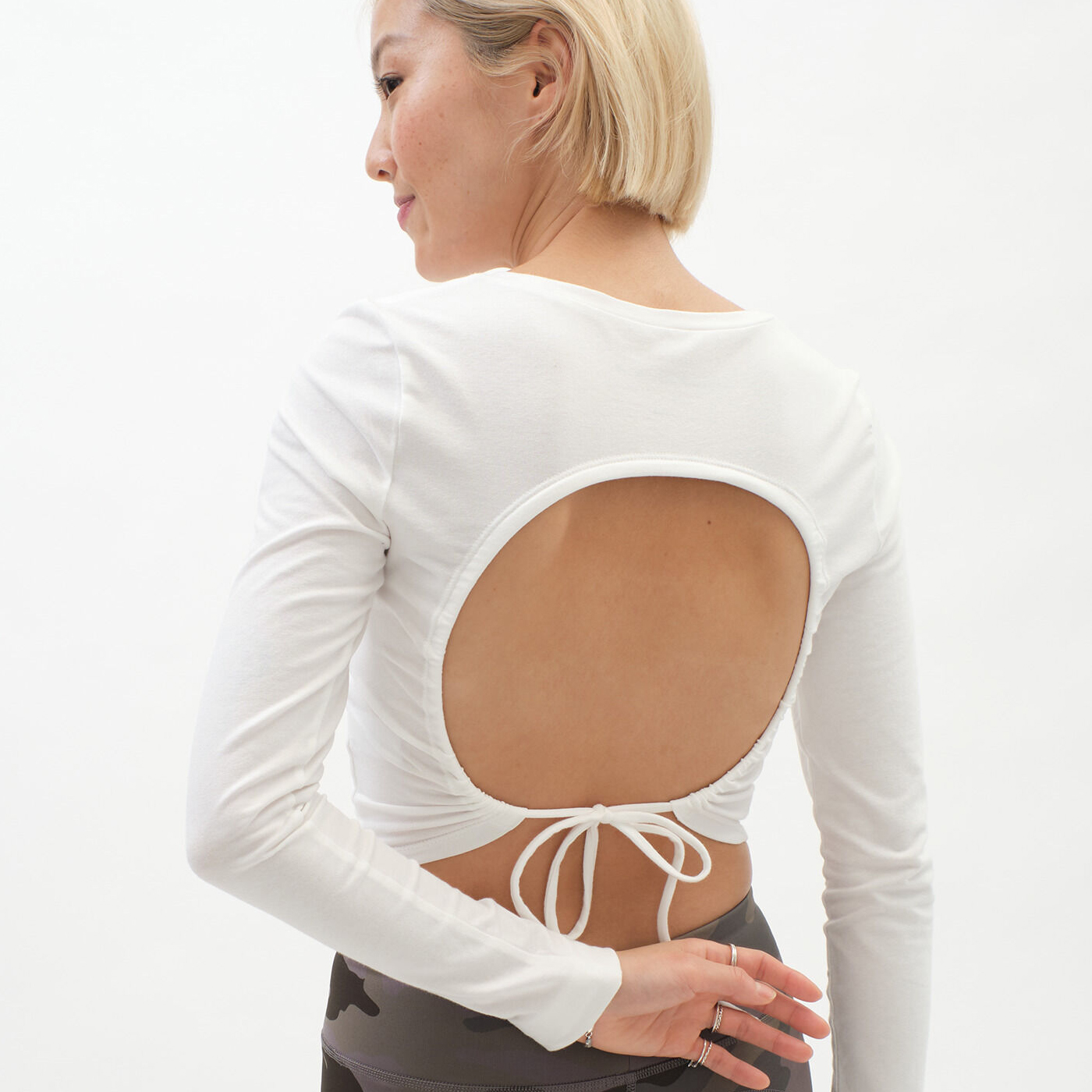 Long Sleeve Open-Back Crop Top
$29.95
Shop it
Aeropostale
Simple in the front, ooh-la-la in the back. "Leos like to make a dramatic entrance, so a backless top is the right move for them to make a statement," Stardust explains. Just think of all the over-the-shoulder pics you could take in this top—perfection.
Virgo: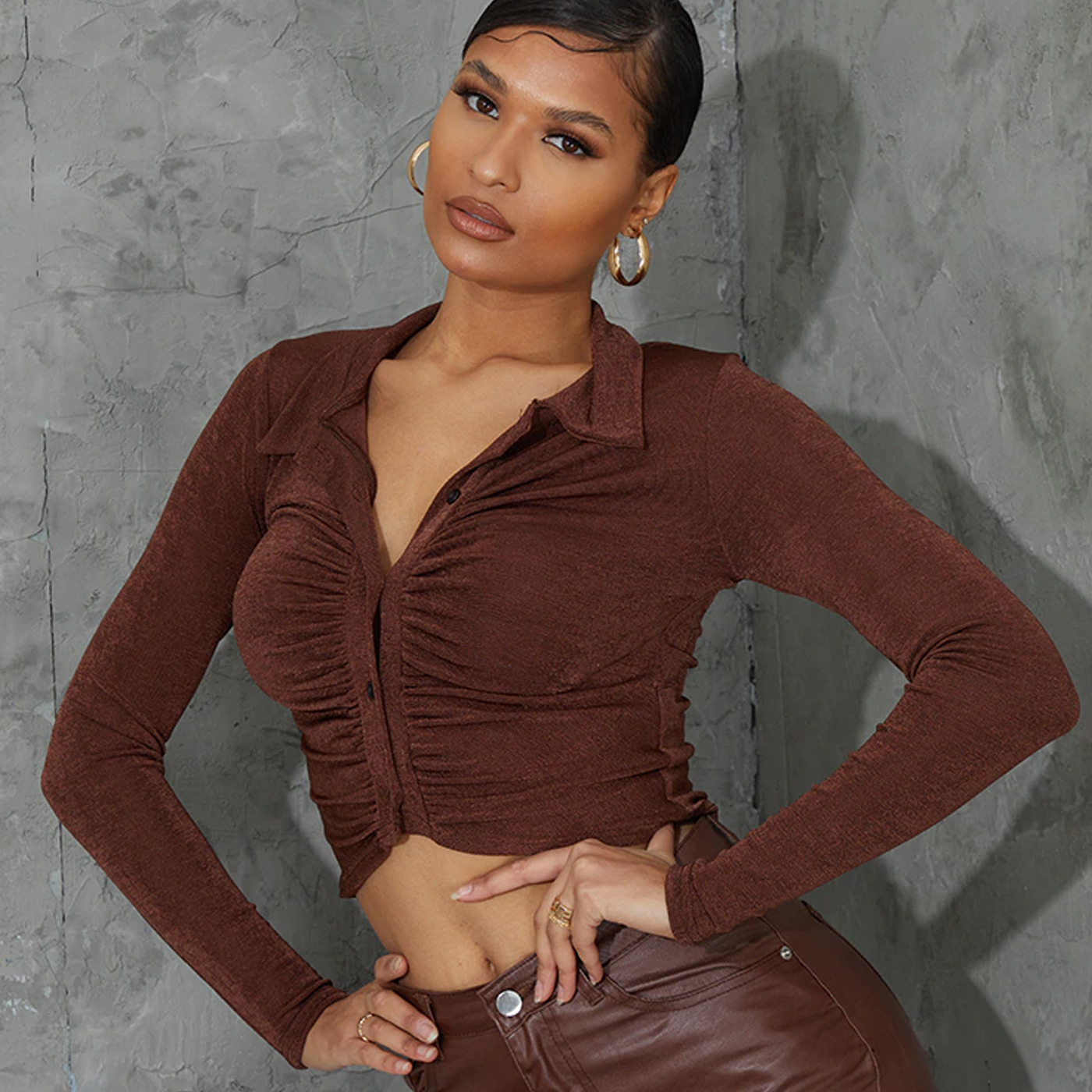 Chocolate Acetate Slinky Ruched Front Shirtt
$30
Shop it
PrettyLittleThing
Stardust recommends ruched tops that accentuate the body for Virgos, "as they are an earth sign." Translation: You're a sensual being. So, why not show it off in a cute, body-hugging top like the one above?
Libra: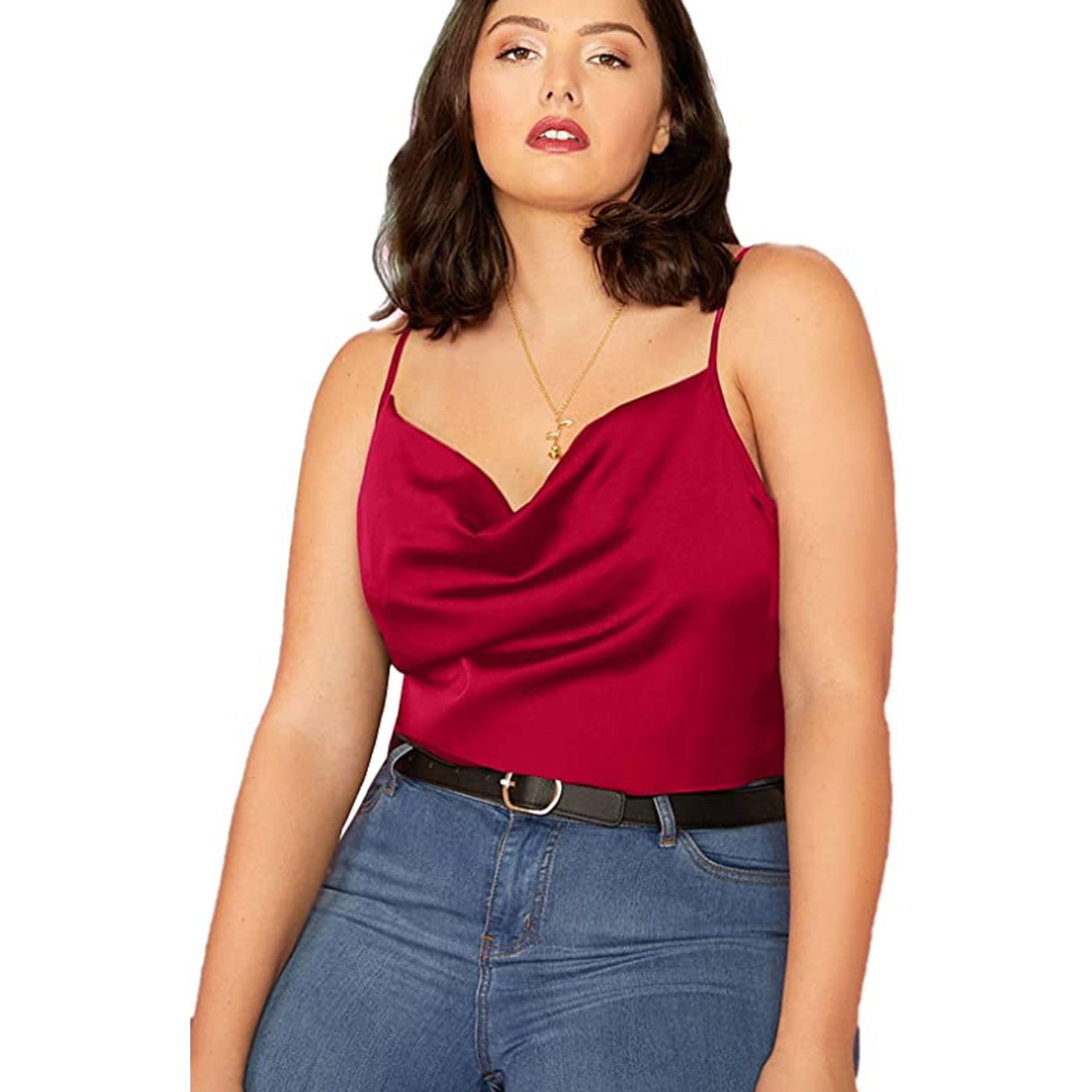 Romwe Women's Plus Size Draped Neck Satin Cami Tank Top
$18.99
Shop it
Amazon
Since Libras love "nice fabrics and textures," Stardust suggests a silky, satin top. The under-$20 pick from Amazon above features a trendy cowl neckline, comes in five different colors, and is sure to satisfy your desire for the finer things in life.
Scorpio: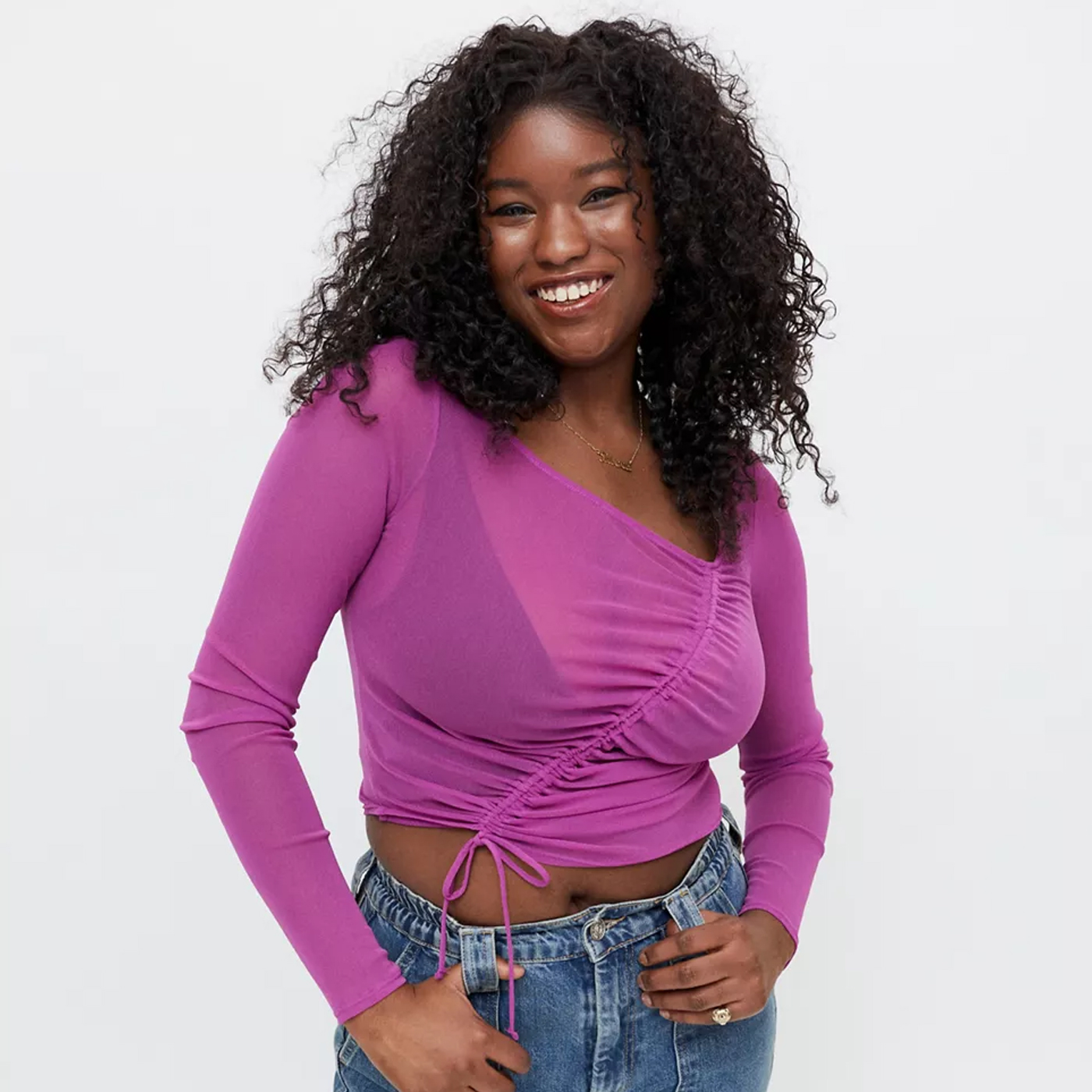 UO Shona Cinched Mesh Top
$39
Shop it
Urban Outfitters
Naturally, Scorpios will play up the sex appeal for a going out look. "Scorpios like wearing scintillating looks like a sheer top to evoke their sensual sentiments," Stardust explains of this passionate sign.
Sagittarius: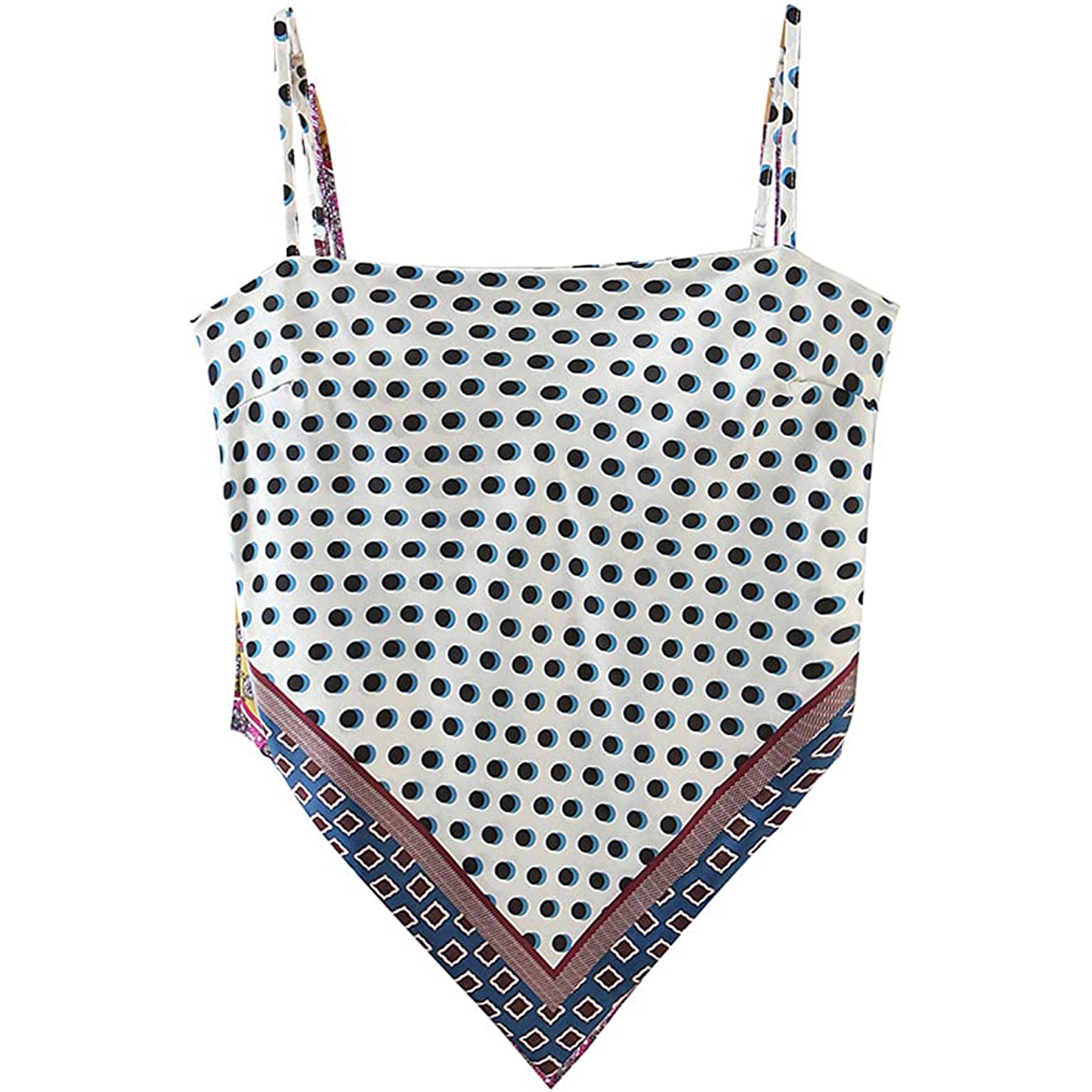 Arjungo Tie Back Handkerchief Bandana Crop Top
$18.99
Shop it
Amazon
As the "bohemians of the zodiac," Sagittarius gravitate toward scarf tops, Stardust says. This pick from Amazon comes in 27 different colorways and prints, from solid pastels to bold paisleys. It's perfect for sunset drinks and dancing the night away.
Capricorn: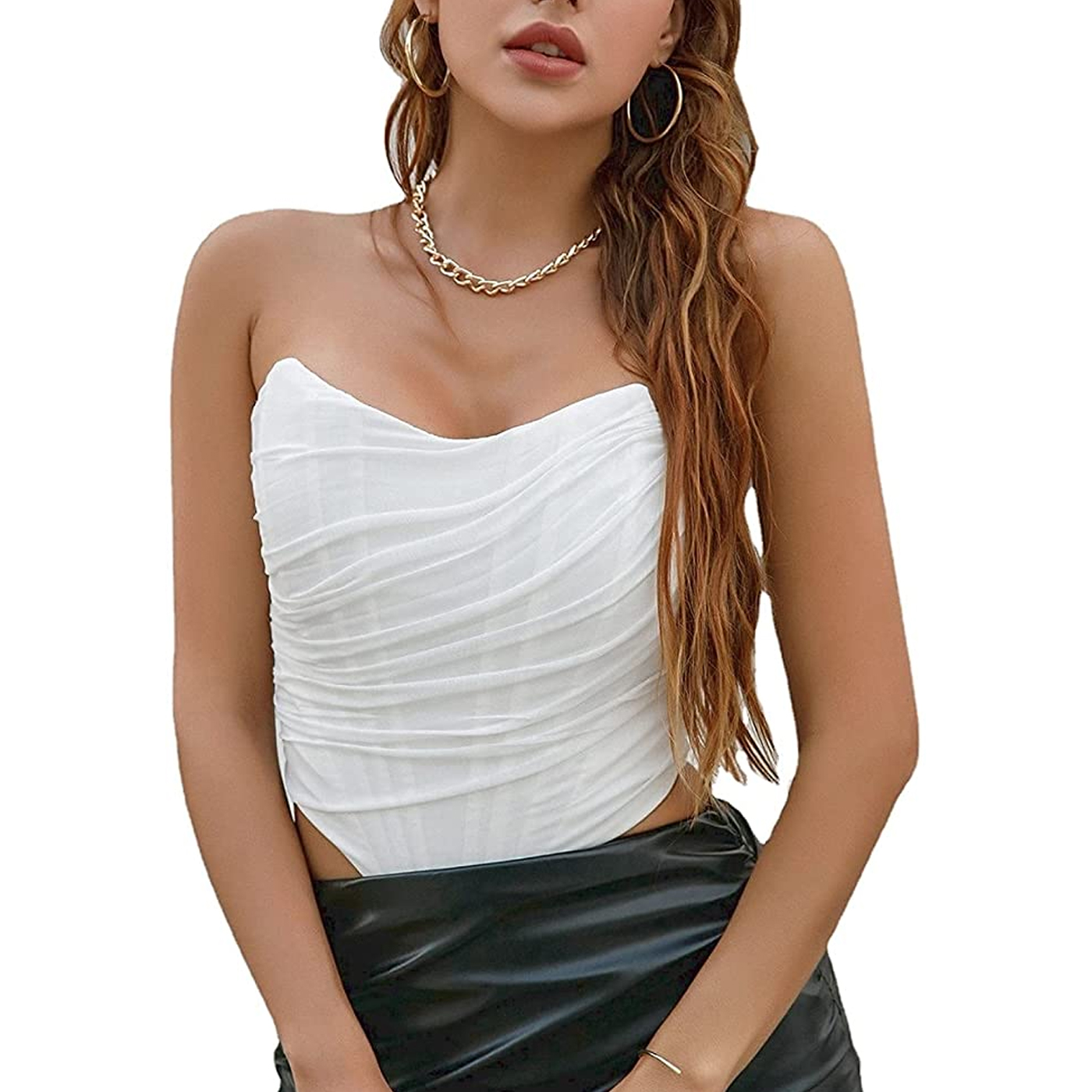 Modegal Mesh Bustier Corset Crop Top
$29.99
Shop it
Amazon
Sure, a corset-top might be Bridgerton-level sexy, but it also has another feature that works well for this zodiac sign. "Capricorns like structure which is why they're inclined to wear corset tops," Stardust says. Not sure how to pick one? Opt for this $30 TikTok-approved corset top from Amazon.
Aquarius: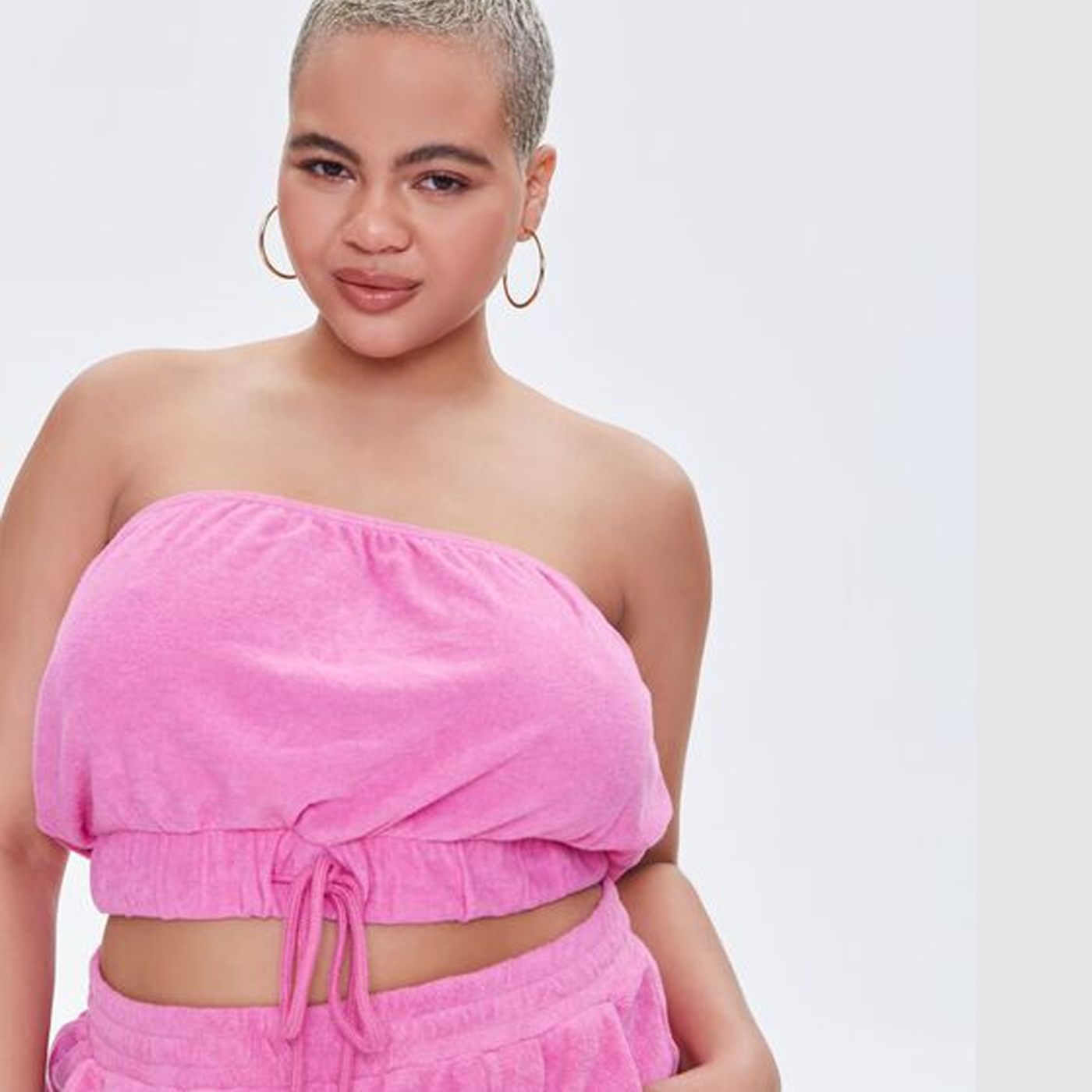 Plus Size Drawstring Tube Top
$12.99
Shop it
Forever21
As an often free-spirited and eccentric sign, Aquarius aligns with vintage styles, which is why Stardust recommends a throwback tube top. We love the Y2K-inspired option from Forever21 above. (And yes, the year 2000 is now considered retro.)
Pisces: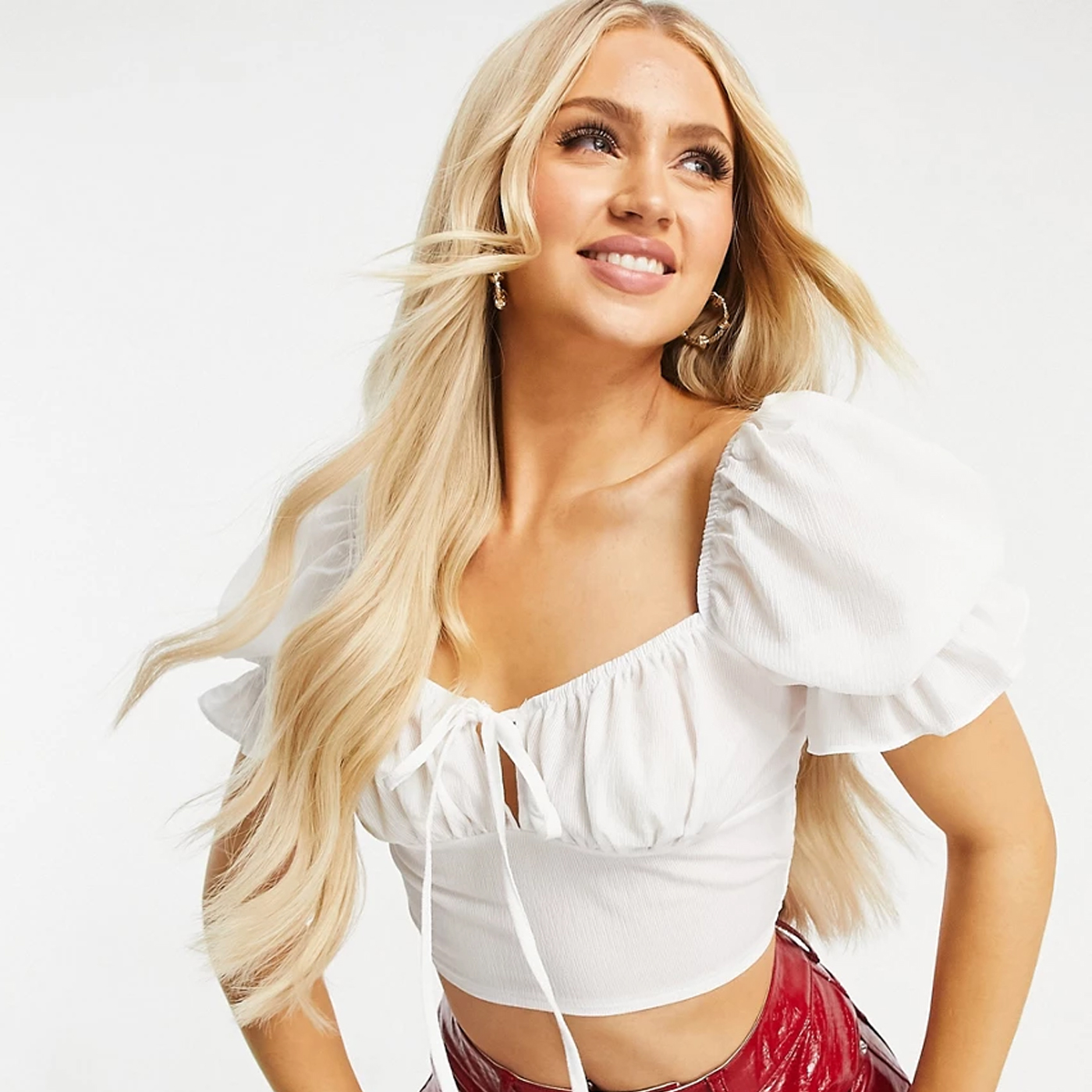 NaaNaa milkmaid crop top in cream
$46
Shop it
ASOS
"Pisces ideally like to live in a fairytale or dreamworld, which is why they'll wear puff sleeve tops," Stardust says. We love this dreamy option from ASOS. It's sweet and casual enough to wear to brunch, yet the cropped fit makes it easy to transition to a nighttime look as well.