Apparently, this is how you become Jake Gyllenhaal's best friend
You probably already have a BFF — maybe even a few of them. But if you have room for precisely one more BFF, Jake Gyllenhaal's close friend has offered his sage advice on how to become Gyllenhaal's best friend — or at least his regular friend. Take the advice, and you'll (maybe) find yourself in Gyllenhaal's circle of friends.
Back in May, Mashable writer Sam Haysom documented his attempt at making friends with Gyllenhaal while at the Cannes Film Festival. He did not succeed. But he did get the opportunity to speak to a real-life friend of his, Jeff Bauman, and that led to a frank discussion about how to befriend his buddy, famed movie star and successful beard-grower, Gyllenhaal.
Bauman is the author of Stronger, and the basis of Gyllenhaal's new movie of the same name.
He lost his legs in the Boston Marathon bombing, and Gyllenhaal portrays him in the movie — so obviously they're close. Haysom asked Bauman for his advice on how to become friends with Gyllenhaal.
"What kind of advice... man I don't know... sorry, let me think about this... he's just a really cool guy, well-rounded, he knows a lot about everything," Bauman said. "So to become friends with Jake you'd probably have to impress him a little bit, I guess. And you have to be really funny."
For example, here's a photo of Bauman making his friend laugh.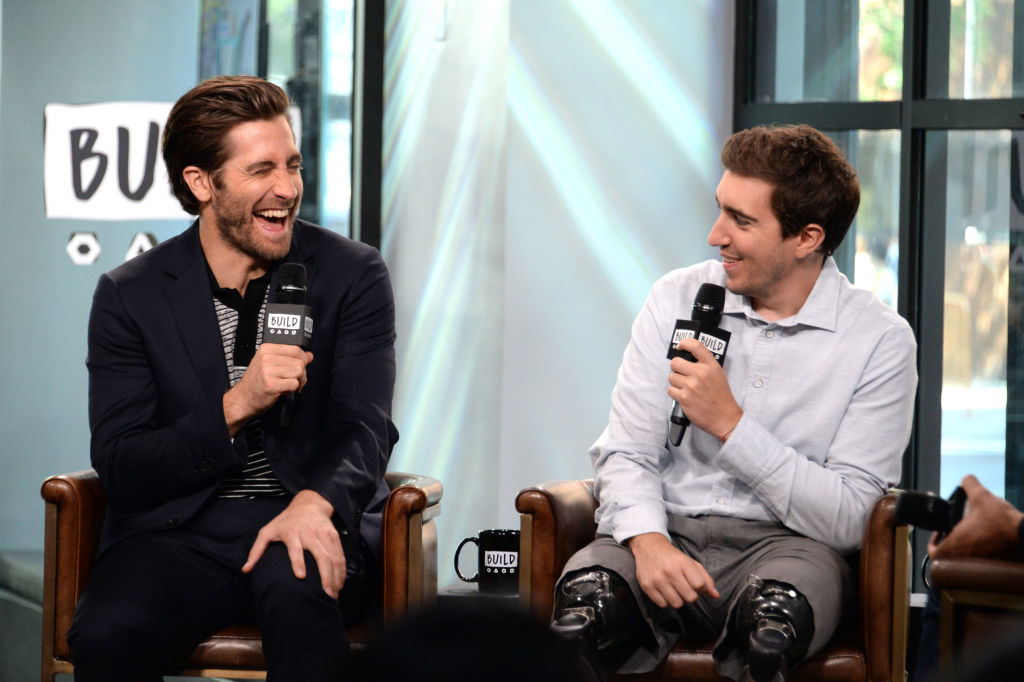 In addition to being funny, you have to be real and honest, according to Bauman. You also should love dogs, be into the band Iron and Wine, enjoy the movie Inside Out and the late '80s/'90s TV show Rescue 911. Not to be specific or anything.
Oh, and Bauman said you should most definitely not ask him to read lines from his previous movies, attempt to interview him, or ask for a selfie. Unless you want your friendship to be very short-lived/nonexistent. Good luck.