10 fleece-lined pants that will keep you cozy all winter
While fall is the time for picturesque outdoor activities like apple-picking, hiking, and pumpkin-patching, it's also a the season when we slowly start to hibernate. As we transition into winter, the colder weather and a darker sky make it tough to leave your home, not to mention change out of your sweatpants and into real clothes. Owning a pair of fleece-lined pants solves this issue. The beauty of fleece-lined pants is that the outside is suitable enough to be seen, while the inside feels just as cozy as your favorite pair of pajamas.
Comfort and warmth are key this time of year when dressing, but we tend to stock up on fun fall sweaters and accessories to keep us warm, neglecting our lower limbs. Not this winter, though. The added fleece layer on the inside of your pants will your keep legs from freezing, while maintaining your impeccable style. 
Fleece-lined pants come in a variety of styles, from dark jeans you can dress up to leggings you can hike with on a cold day (or even use as a base layer come ski season).
Since this added layer is a functional feature, fleece-lined pants tend to be made by durable workwear and outdoor recreational brands, and thankfully come in fashionable fits and styles. Below, ten pants that are equally as stylish as they are cozy. 
1Hue Fleece Lined Denim Leggings
The versatility of these denim leggings makes them a winter must-have. Dress them up with a pair of winter booties for the weekend, or dress them down with a cozy sweater for family time. Either way, you will look incredibly polished while also feeling happily snug.
2Nike Sportswear Sport Pack Diamond Quilted Jogger Pants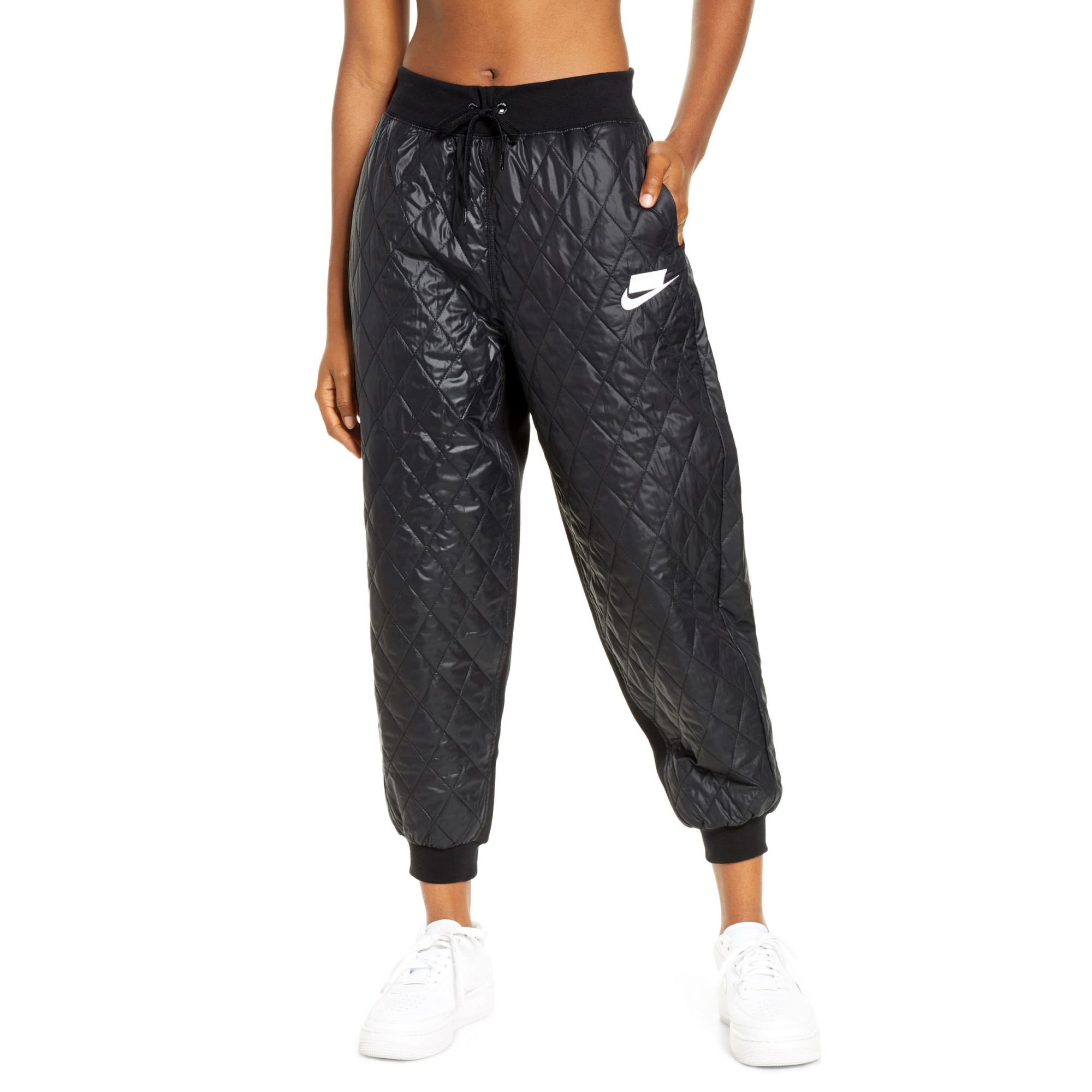 With a relaxed fit, these diamond-quilted joggers have a ribbed cuff perfect for showing off your newest pair of kicks. Wear them with your favorite hoodie or with a short puffer for a cool streetwear look.
3Express High Waisted Cozy Fleece Button Fly Jean Ankle Leggings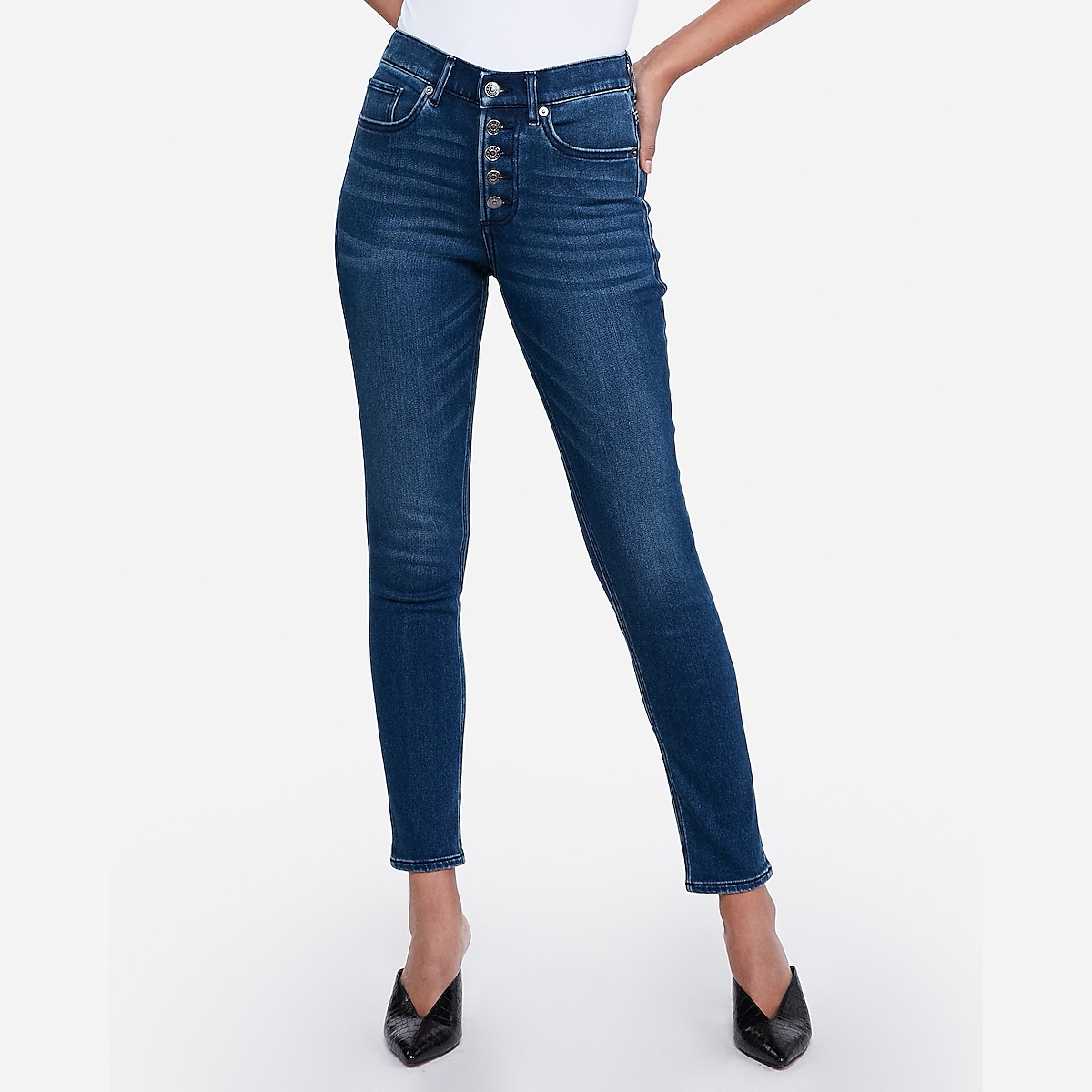 The button-fly design, high-waisted style, and cropped length make these pants easy to dress up for either work or a party. The best part? No one will know that these chic jeans have such a soft inside.
4Lee bootcut jean
Bootcut jeans have officially made a comeback, and we couldn't be happier! Pair these flattering pants with a plaid jacket and cowboy boots for a winter vibe that will always be in style.
5Plush Fleece-Lined Liquid Leggings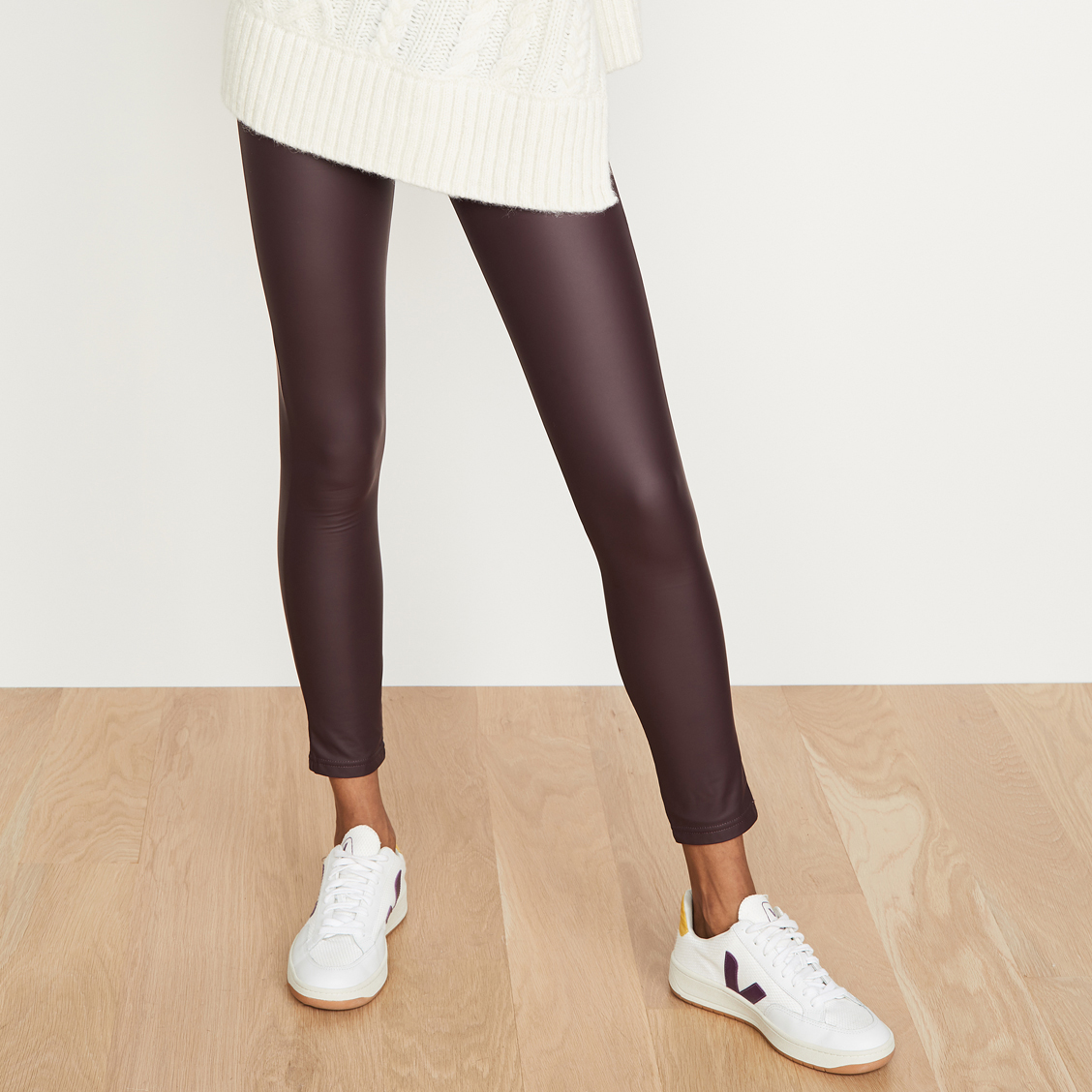 Pants this comfortable have never looked so cool—the faux-leather look will elevate your casual leggings to a whole new level. Combine this wine-colored pair with an oversized black sweater and booties and call it your go-to weekend uniform on cold nights.
6Lululemon Cold Pacer High-Rise Tight 28″ Leggings
If you plan on continuing your outdoor running training throughout the winter, you'll need a legging that will keep you warm without hindering your performance. These will prevent your legs from freezing so they can move faster and remain in style.
7Eddie Bauer Polar Fleece-Lined Pull-On Pants
For hiking, camping, or any other activity when you'll be outside for an extended period, a black straight-leg will match all your boots and jackets. If you want to make these pants a little more fashun, cuff the bottom to expose the black-and-white plaid.
8Duer Fireside Denim Mid Rise Slim Straight Jeans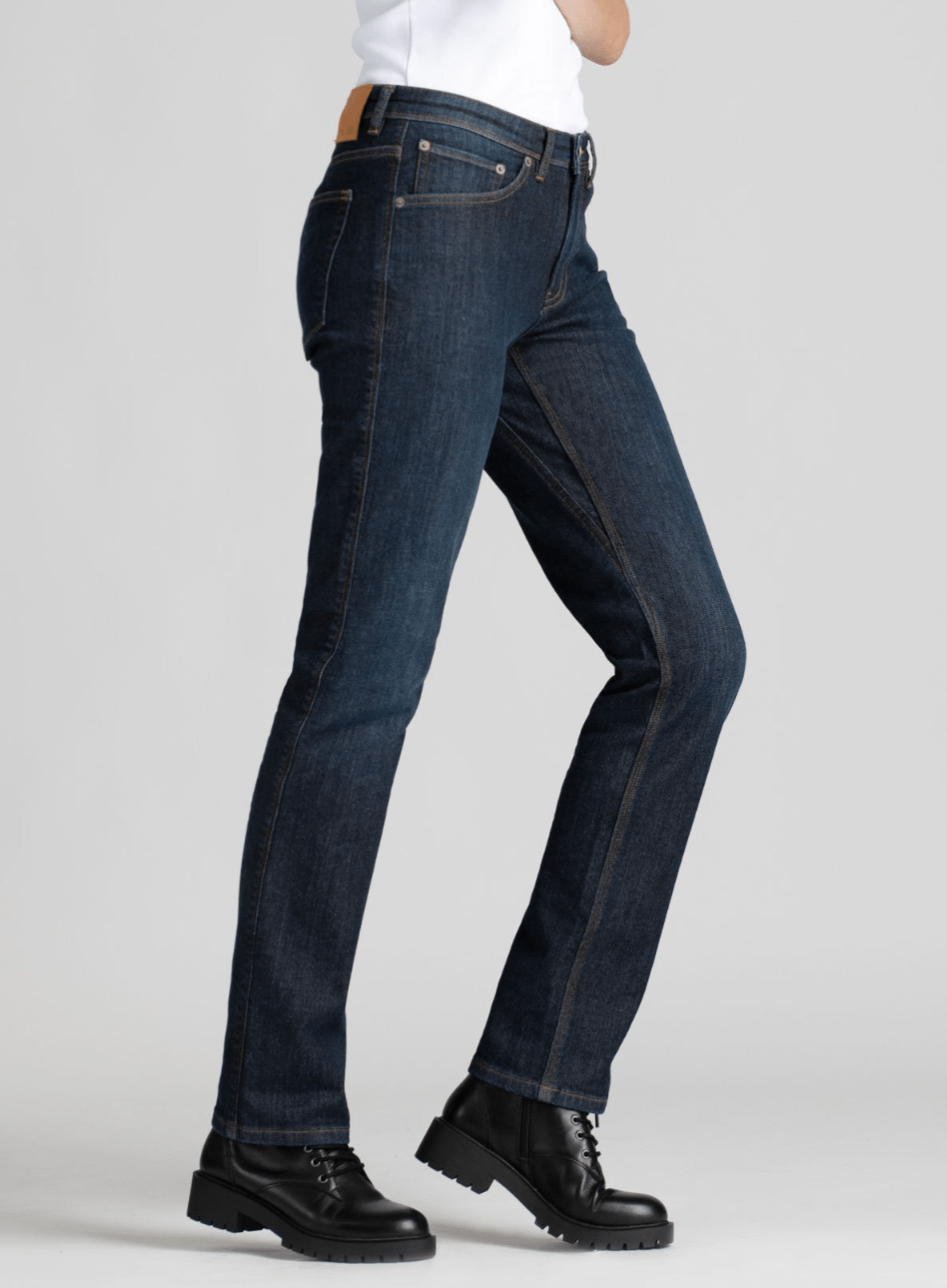 These jeans are 30% warmer than traditional denim thanks to the super-soft lining, which also allows for more breathability and stretch.
9Patagonia Crosstreck Pants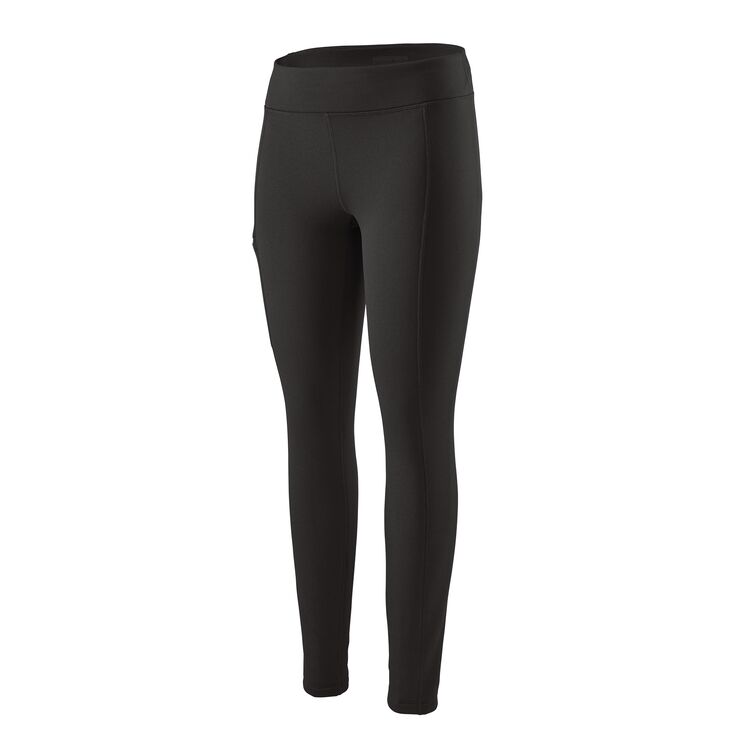 Whether you're an expert hiker in need of technical gear, or simply just want a pair of pants that will keep your legs warm as you walk your dog around the neighborhood, this pair will do the trick. If you want to layer them under a pair of ski pants, they're also thin enough to wear as a base layer for any snow activities.
10Orvis black pants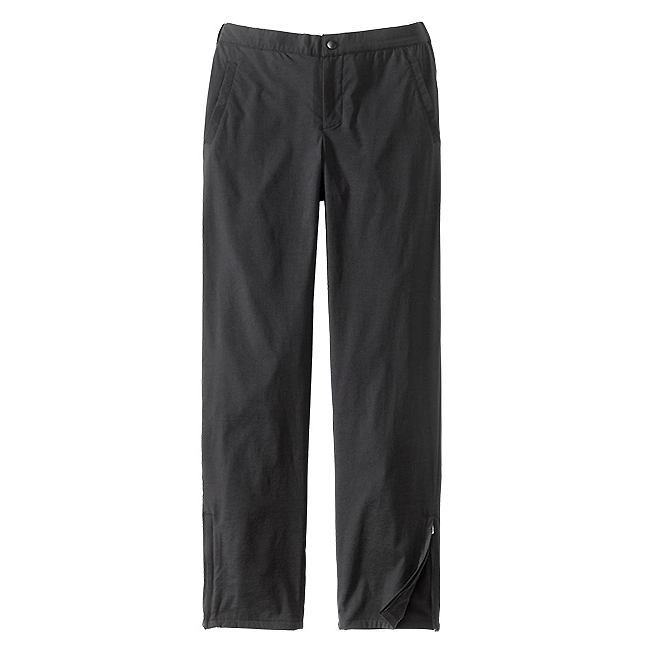 These pants will keep you protected from any weather conditions, and probably even from the apocalypse. They are wind-proof and quick-dry, just in case you ever get stuck in a snowstorm or in the rain.