The Ultimate Fall Playlist to Accompany Your Cozy Night In
Light some candles and put on your favorite loungewear.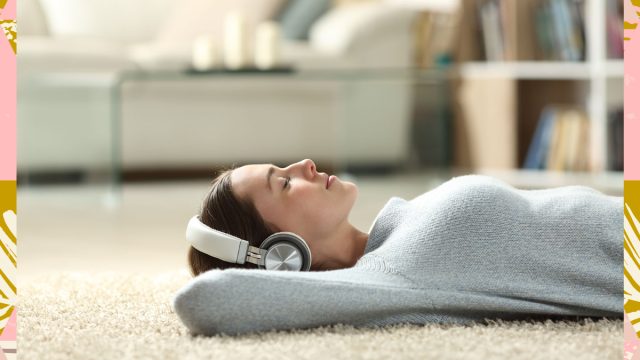 Leaves falling around you, the smell of pumpkin spice in the air, and perhaps the sound of a crackling fire (even if it's just a virtual one) are all welcome signs that fall is here. Autumn is no doubt the coziest season of the year and the urge to curl up at home solo or with a partner is a tough one to stray from.
If you're planning a chill night at home with a warm hearty meal in tow (maybe a pumpkin pasta of some sort?), this is the ultimate fall playlist to accompany your cozy night in.
RELATED: 20 Best Date Night Movies to Watch With Your Partner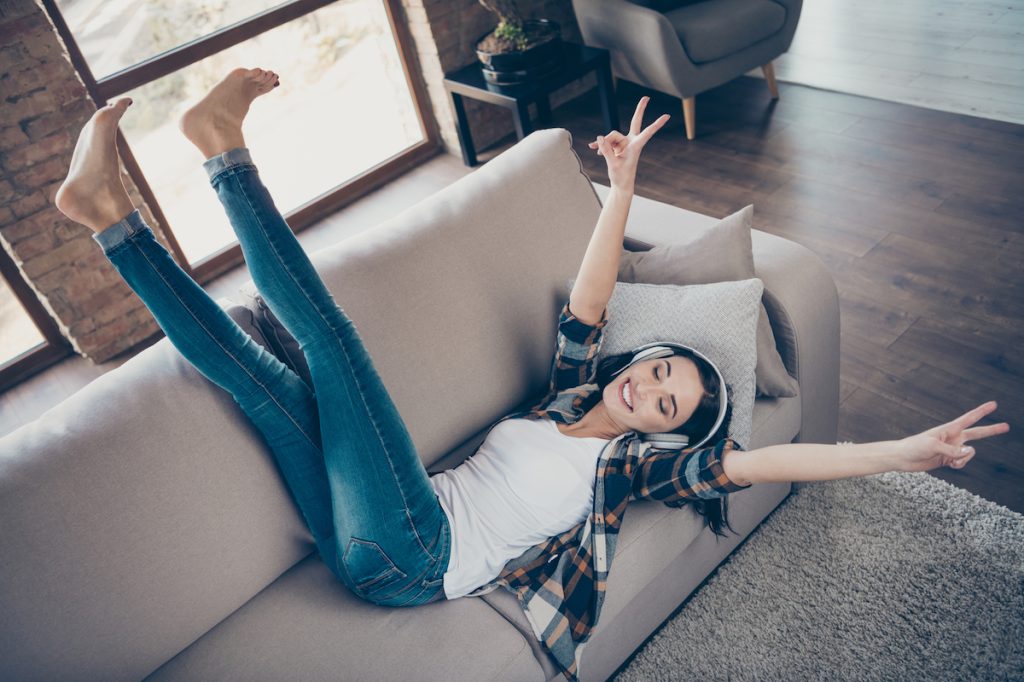 Sweater Weather by The Neighbourhood. Come on, you knew this one would be here. We've made it to sweater weather season.
Re by Nils Frahm. Every cozy night at home playlist needs a beautiful instrumental song that just makes you want to wind down and take it easy.
Rivers and Roads by The Head and the Heart. A song about friendship and how it's ever changing, much like the landscape around us as the leaves fall from the trees to start anew.  And yes, it was also the song playing in the season 4 finale of New Girl.
We Fell In Love In October by Girl in Red. A fall love story? Yes, please! This is such a dreamy song.
Walking On a Dream by Elia Lo Monaco. No words needed in this lovely instrumental song that just makes you want to curl up under your favorite weighted blanket.
I Will Follow You Into The Dark by Death Cab For Cutie. Emo kids unite! This one is a classic that we will never let go of.
Look What You've Done by Jet. Heartbroken or not, this song will give you all the feels every single time.
Shake It Out (acoustic version) by Florence + The Machine. Queen Florence speaks and we listen. If you feel the urge to shake it out in your living room, don't fight it. 
Hoist That Rag by Tom Waits. It's moody and brooding. You'll feel almost as if you're cozy and curled up on a pirate ship, but strangely comforted at the same time.
Cherry by Harry Styles. Dare we say this is one of Harry's most underrated songs? That voicemail from his real life ex, Camille Rowe, at the end gets us every time. 
Mound of Clay by Charlie Feathers. Rockabilly vibes all day. You may even find yourself swaying with your partner around your living room to this one.
Dream World by Imaginary Poet. Close your eyes and take a deep breath with this song and just give your mind a moment to wander.
Autumn Leaves by Ed Sheeran. "Do you ever wonder if the stars shine out for you? Float down like autumn leaves." We swoon for sweet baby Ed Sheeran.
Stolen Dance by Milky Chance. There's several meanings behind this song, but at the end of the day it's all about missing someone or something you once loved so hard. And we know that feeling all too well.
I Will Wait by Mumford & Sons. So much passion and sadness comes with this song, but it has the power to make you think about those who are most important to you.
Ho Hey by The Lumineers. A perky happy love song that makes you feel warm and fuzzy inside, but also kinda makes you wanna sing out loud.
Love Remains the Same by Gavin Rossdale. Another song that talks about everything changing, and we can't help but compare that to the change of the season— with a bit of romance.
Amber Love Bond is a Miami-based freelance hospitality and lifestyle writer.
Read more