The 9 Best Fall Items to Buy at Zara Right Now
We wait all year for fall fashion.
Its fall, y'all! That means pumpkin-everything, crisp apples, boots and sweaters, AKA the best season ever. 
Not sure how to dress for fall 2022? It's all about layering, bold colors, power suits, knits and leather. We're finally out and about, and we're ready to bring out our fashion faves. This means being bold with texture: Say "yes" to faux fur, to every color of leather, metallic prints, neon boots and, of course, that vintage look. 
Sure, summer is over, but we're still showing off our bellies this fall with sheer fabric, statement bras and cut-outs — which are covered, of course, in layers like blazers, thick cardigans and leather jackets. This fall, we're all about laid back vibes. Think high-waisted pants and layers over layers over layers. We found all the best fall items at Zara.
RELATED: 30 Best Zodiac Tattoo Ideas
Price: $19.99 at Zara.com
It's a crop top, but the sleeves make it safe for fall (you won't freeze when the weather dips). We love that this crop top isn't too cropped, but instead it hits just above the belly button. Wear it with a pair of jeans on the weekends, and pop a blazer over it when you go out to dinner. It's super versatile and comfy.
Gold Button Straight Blazer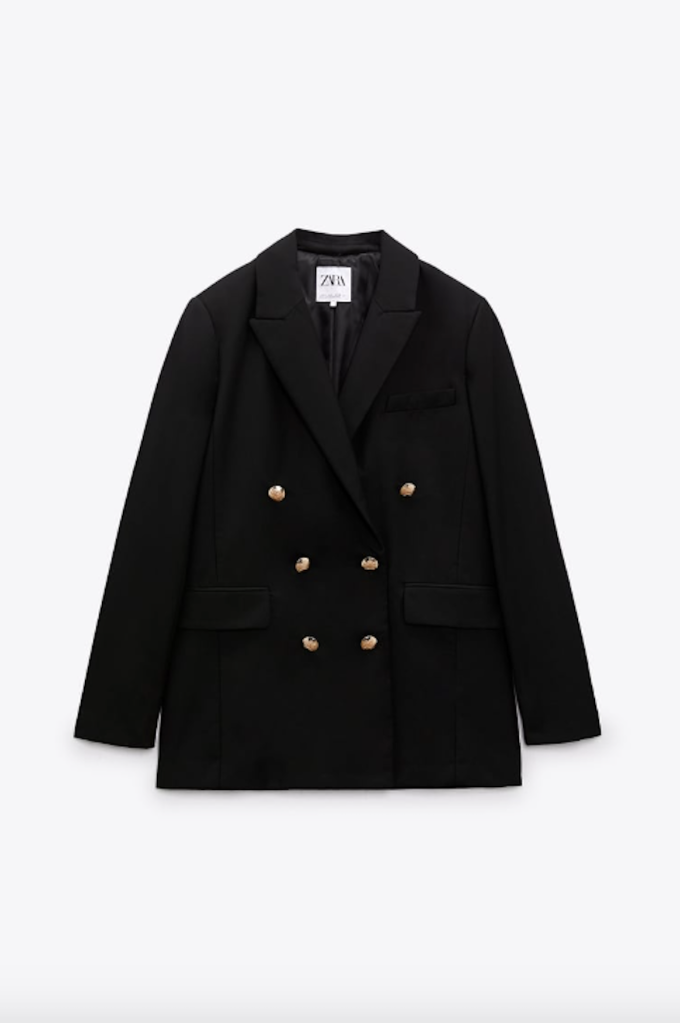 Price: $69.90 at Zara.com
This blazer is everything. It can be dressed up, dressed down, ordered in a larger size and worn as a mini-dress. It's classic and chic and will make you look like you're cool, calm and collected. The shoulder pads are reminiscent of the 80s' and the gold buttons complete the look.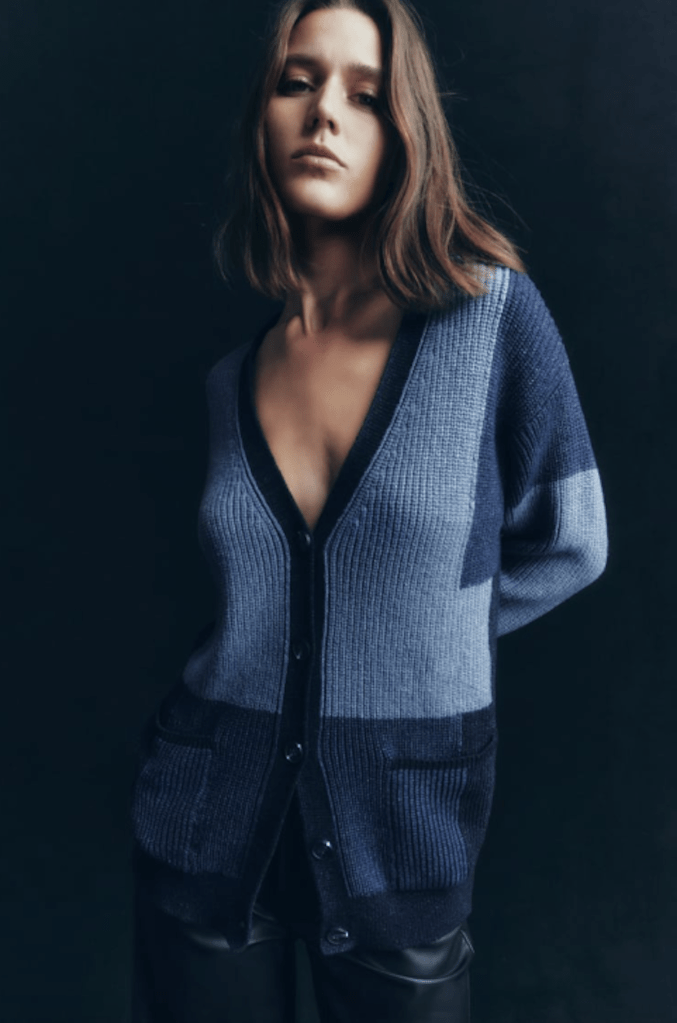 Price: $69.90 at Zara.com
Great for layering, or wear it on its own. This checks all the boxes: It has pockets, it's a nice thick material for fall and it's easy to layer. Plus we love the contrasting blue color-block pattern.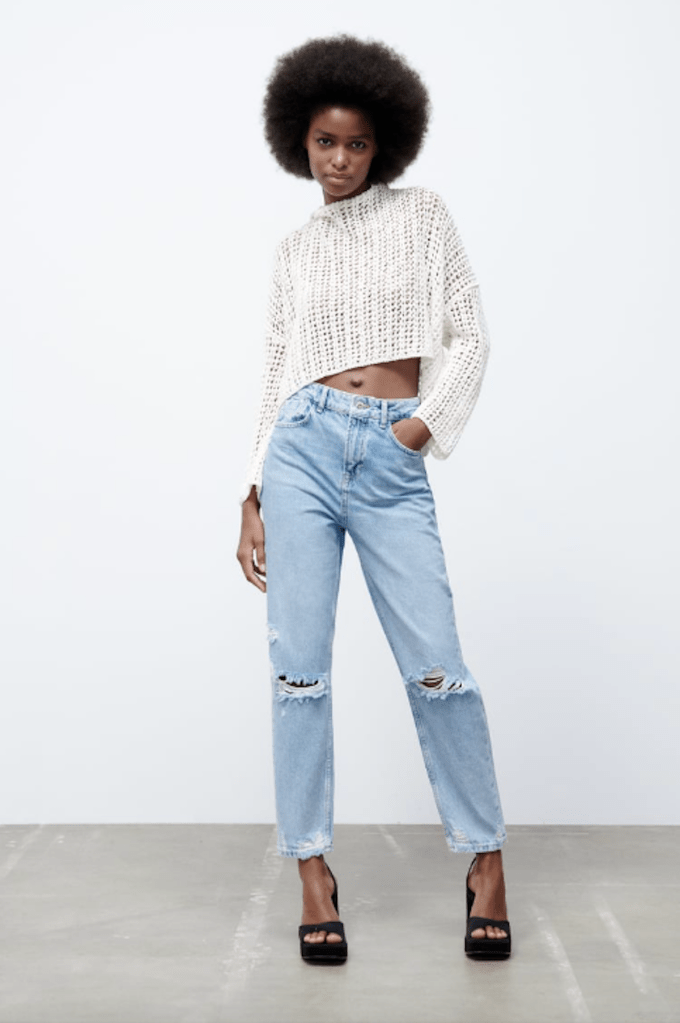 Price: $45.90 at Zara.com
These high-waisted jeans are the casual jeans you'll choose on the daily. They're soft, they've got a lived-in look and they're totally trendy yet classic. The ripped mom jeans have been in style for a while and we don't expect them to fade any time soon — so this is an investment pair of jeans on a budget.
Faux Leather Flared Slit Slim Fit Pants
Price: $45.90 at Zara.com
Snag these, and you'll have your fancy pants for the season (and for winter, too). They go with just about anything, and they're comfortable as long as you don't have a Ross moment in the bathroom (if you know, you know).
Metallic Leather Ankle Boots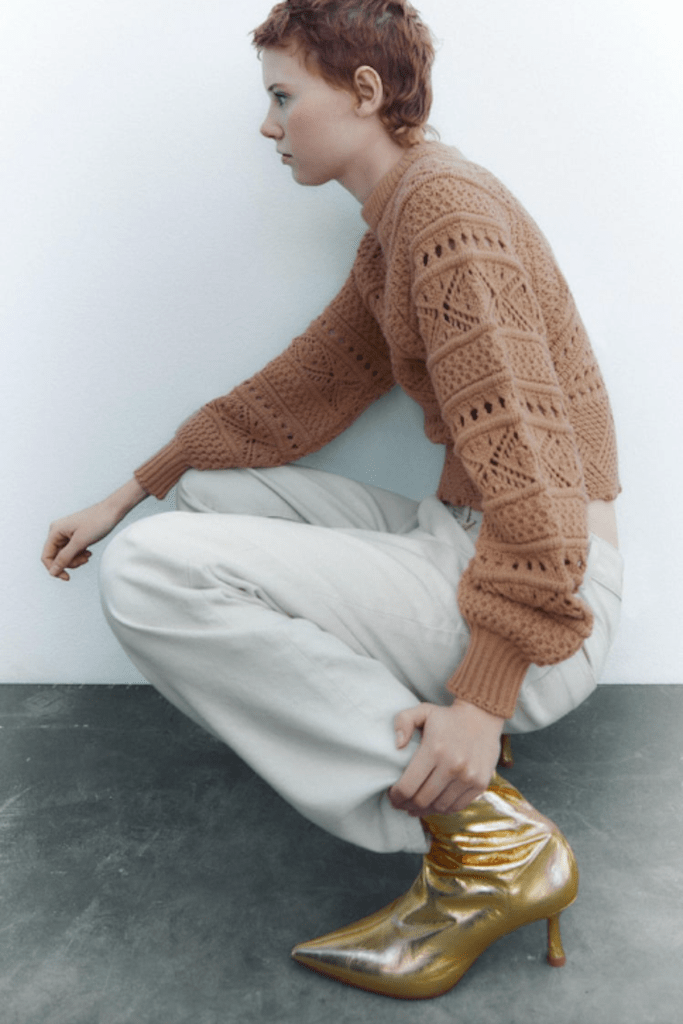 Price: $129 at Zara.com
Go for gold with these metallic boots. They have a pointed toe and a skinny heel, with which to crush your enemies.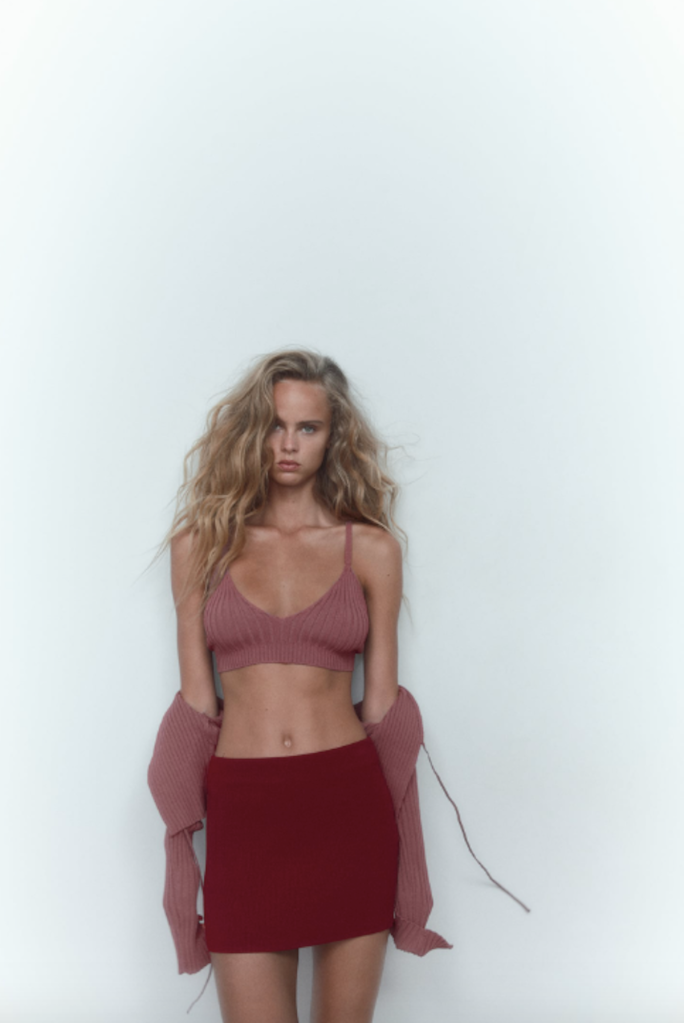 Price: $22.90 at Zara.com
The bralette has gotten a refresh, with a knit material perfect for fall. Layer this or wear it solo if you're feeling bold.
Oversized Plaid Overshirt
Price: $69.90 at Zara.com
Nope, the oversized plaid flannel hasn't gone anywhere. It's still here, bringing back all the 90s' vibes, and we're totally here for it. Slip a bralette under it for a more feminine look, or layer it with a tank and some high-waisted jeans.
Lace Insert Dotted Mesh Dress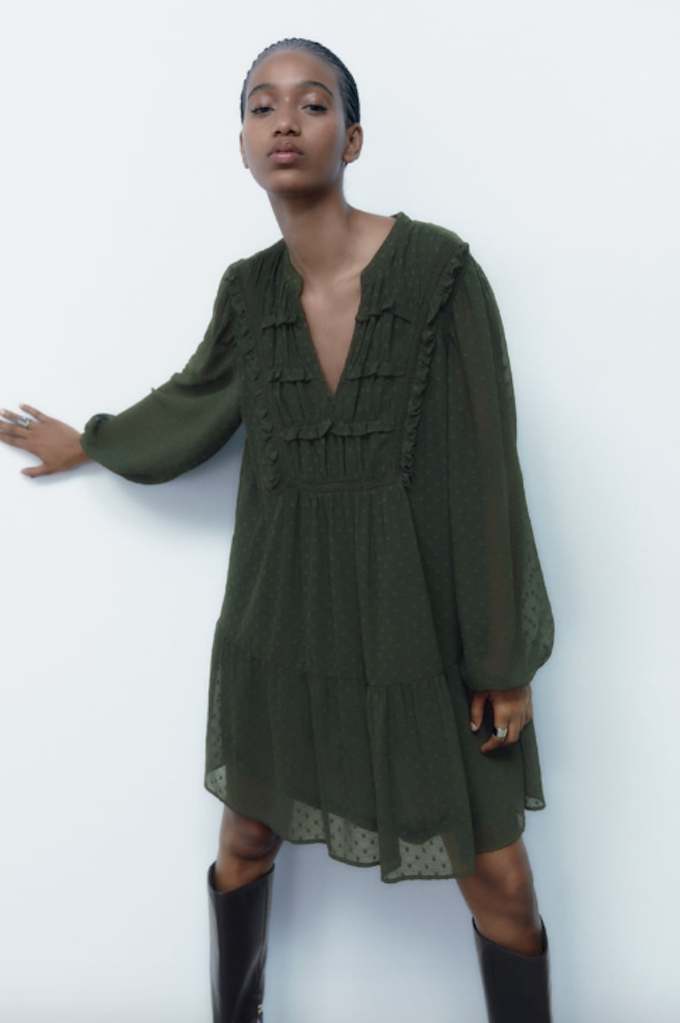 Price: $49.90 at Zara.com
It's the color, the mesh, the tiny dots, the details, the ruffles. How much do we heart this fall dress? Let us count the ways.
Danielle Braff is a freelance writer based in Chicago.
Read more