These are the 5 best face washes for oily skin, according to dermatologists
There's something that people with oily skin probably all need to hear: Your skin isn't dirty, it's just working overtime in the sebum production department. Sebum, the oily substance produced in the skin's sebaceous glands, provides a protective barrier and locks in moisture. Oily skin is the result of overactive sebaceous glands, and it can lead to undesired shininess and more visible and enlarged pores—but washing your face excessively isn't the answer. Instead, board-certified dermatologist Dr. Michele Green, M.D., says that washing your face once in the morning and once at night is plenty since the skin needs a healthy amount of oil to strengthen and protect it. So managing oil production isn't about stripping the skin of its oils altogether—that can backfire by drying out the skin and causing it to overcompensate and produce more oil. Instead, to keep excess shine at bay and the skin's natural, healthy oils intact, you should find the best face wash for oily skin that will create harmony. "Oily skin needs products [that] control excess oil in areas that don't need it and maintain oil in areas that do," Dr. Green says.
It's also important to note that, as board-certified dermatologist Dr. Rachel Nazarian, M.D., says, you can't wash your way to less oily skin. You can, however, choose the right ingredients and products that will reduce the excess oil in the skin's surface and minimize the appearance of pores. So go ahead and ditch the harsh, aggressive scrubs (they're likely to cause more harm and irritation than good), and keep reading to learn what ingredients and products are best (and worst) for oily skin.
What ingredients should people with oily skin look for in face-wash products?
Dr. Green recommends ingredients like alpha-hydroxy acids or citrus that will gently break up the oil without stripping the skin of its natural moisture. Dr. Nazarian advocates specifically for glycolic acid, which belongs to the AHA family. Glycolic acid can reduce oil in the skin's surface and tackle the outermost layer of dead skin cells to leave skin looking fresher and renewed. An added bonus? Dr. Nazarian says that, with continued use over time, the ingredient can also minimize the appearance of pores.
Dr. Nazarian says that salicylic acid (part of the beta-hydroxy acid family) works even harder since it can penetrate deeper into the pores. This means that the ingredient works to remove excess oil while also removing dirt from clogged pores, which is great for oily, acne-prone skin.
What ingredients should people with oily skin avoid in face-wash products?
Micellar water has become a popular product for quick and easy skin cleansing, but Dr. Nazarian warns people with oily skin to watch out for these products when added oils are involved. She says that, when infused with oil, micellar water can add more undesired shininess and make it more difficult for other skincare products in your regimen to penetrate and absorb into the skin.
She also repeats her advice to avoid harsh scrubs or cleansers, especially those that involve beads or physical exfoliating components. "These [products] don't decrease oil production and can exacerbate delicate tissue [which can lead to irritation]," she says.
Dr. Green agrees. As frustrated as you may be with your oily skin, trying to scrub the oil away will only lead to more problems and get you right back to where you don't want to be. "Using harsh ingredients can cause the skin to overcompensate by producing more oil," Dr. Green says.
The five best face washes for oily skin:
1Glytone Mild Gel Cleanser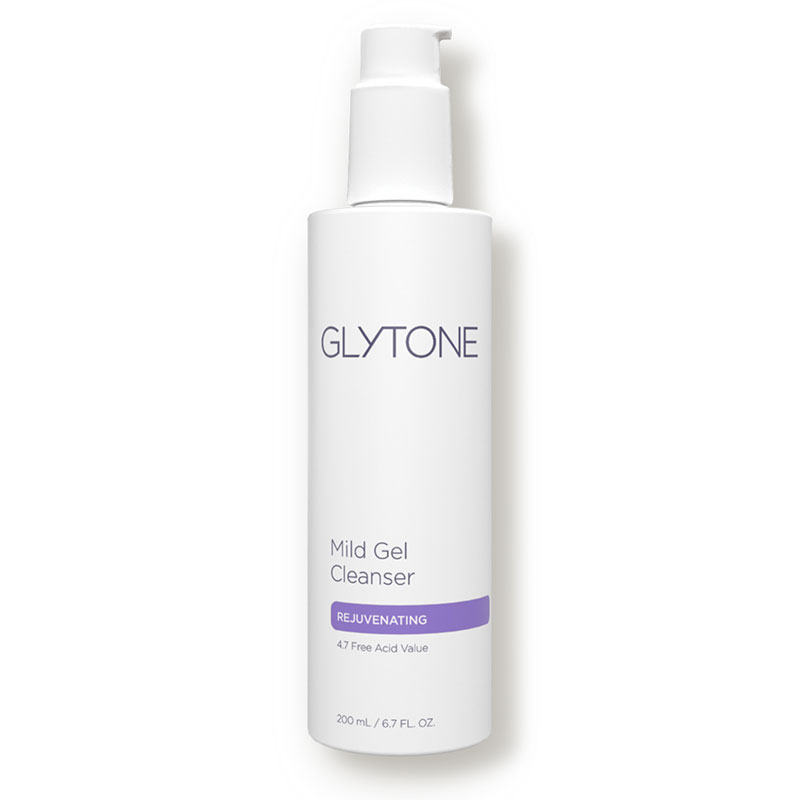 Shop Now! $32, [tempo-ecommerce src="https://www.amazon.com/Cleanser-Glycolic-Refreshing-Exfoliate-Moisturize/dp/B002D48QI4/ref=as_li_ss_tl?ie=UTF8&linkCode=ll1&tag=hgbeubestfacewashesoilyskinmnolljul20-20&linkId=fd7f5811806a3a4d388efd15ab297ba7&language=en_US" title="Amazon.com" context="body"]
Dr. Nazarian recommends this gentle gel cleanser. Amidst a short ingredients list, glycolic acid is the star of the show here, and it works to remove dead skin cells, reduce oil, and provide non-irritating exfoliation.
2CeraVe Renewing SA Cleanser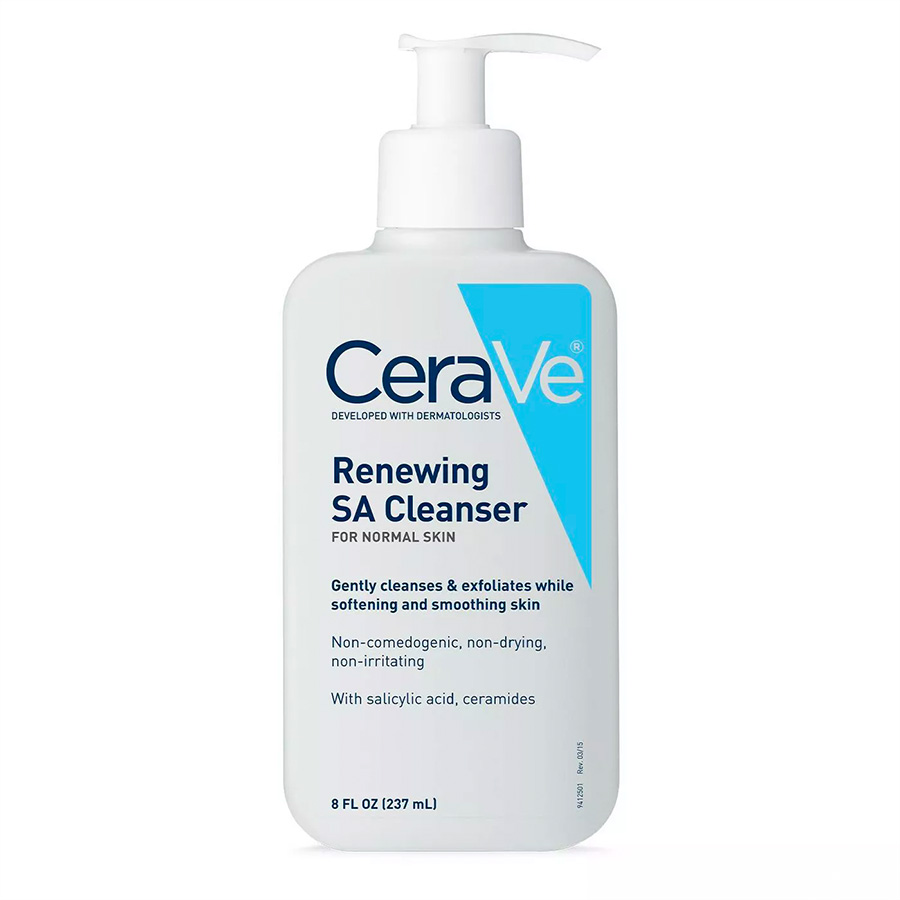 Shop Now! $13.99, [tempo-ecommerce src="https://www.ulta.com/renewing-sa-cleanser?productId=xlsImpprod13531041&sku=2283676&nrtv_cid=5c0dd9a16521ac222e00422b0e726a2e3b2819582acc4b241a3883336bc966b3&utm_source=narrativ&utm_medium=cpc&utm_campaign=narrativ_premium_editorial&utm_content=hellogiggles&AID=313779&PID=376373&CID=af_313779_376373_&clickId=ULpyZ7yYsxyOUi2wUx0Mo3YSUkiR6ByBo2B4TU0&irgwc=1″ title="Ulta.com" context="body"]
This cleanser is designed to be non-comedogenic (meaning it won't clog your pores), non-drying, and non-irritating—all especially great benefits for those with acne-prone, oily skin. In addition to the salicylic acid, which Dr. Nazarian advocates for, the formula contains ceramides, which act as protectants for the skin and help retain moisture.
3NeoStrata Foaming Glycolic Wash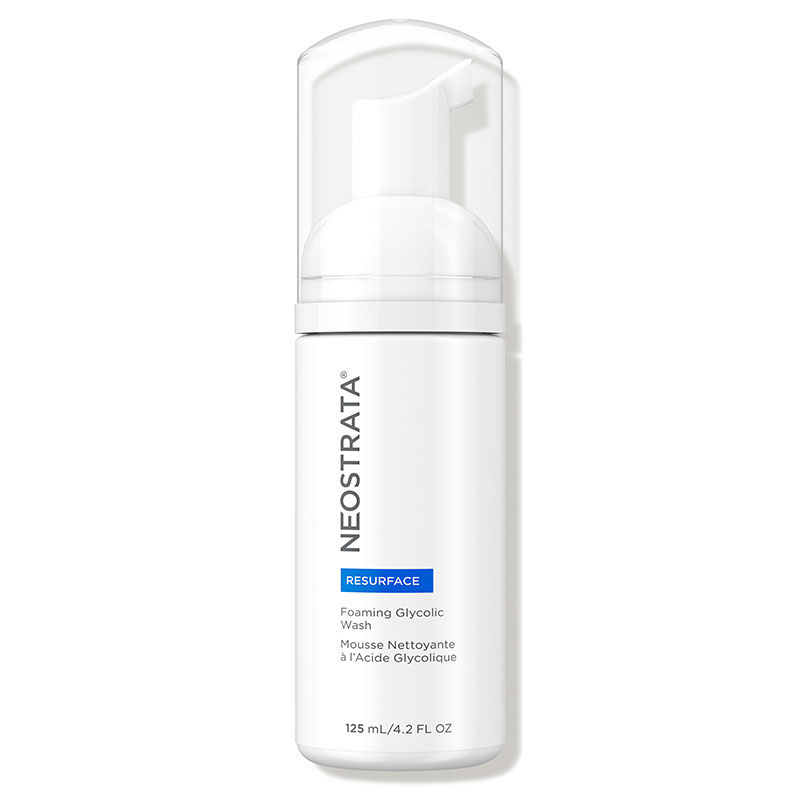 Shop Now! $40, [tempo-ecommerce src="https://www.skinstore.com/neostrata-foaming-glycolic-wash-aha-20/11288759.html?affil=awin&utm_content=Time+Inc&utm_term=Editorial+Content&utm_source=AWin-272513&utm_medium=affiliate&utm_campaign=AffiliateWin&awc=15340_1595526291_9078f7011b08947bfeb4e604db8e154c" title="Skinstore.com" context="body"]
Dr. Nazarian also recommends this NeoStrata face wash, which contains 18% glycolic acid and foams up for a gentle exfoliation. The product also offers antioxidant and brightening benefits from grapefruit extract.
4Neutrogena Oil-Free Acne Wash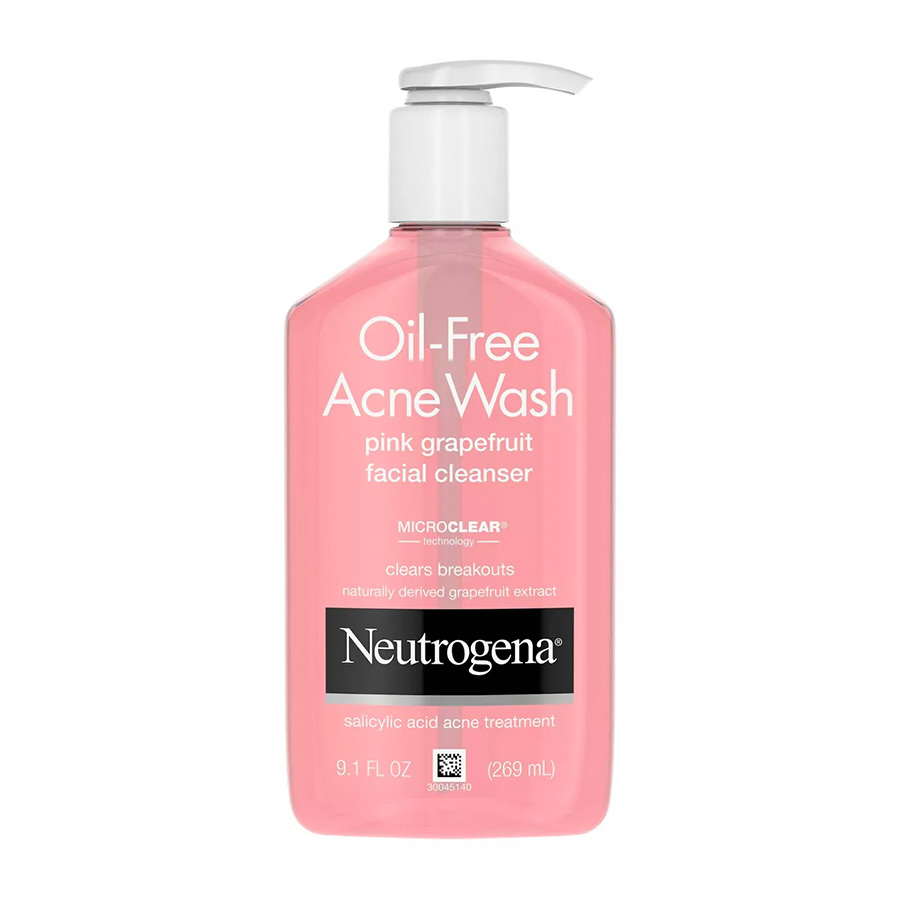 For a budget version of a similar product, Dr. Green recommends this acne-fighting cleanser by Neutrogena. Like the NeoStrata wash, this face wash has the added benefits of grapefruit extract, but it also contains salicylic acid to deep-clean pores while reducing oil production.
5Garnier SkinActive Micellar Cleansing Water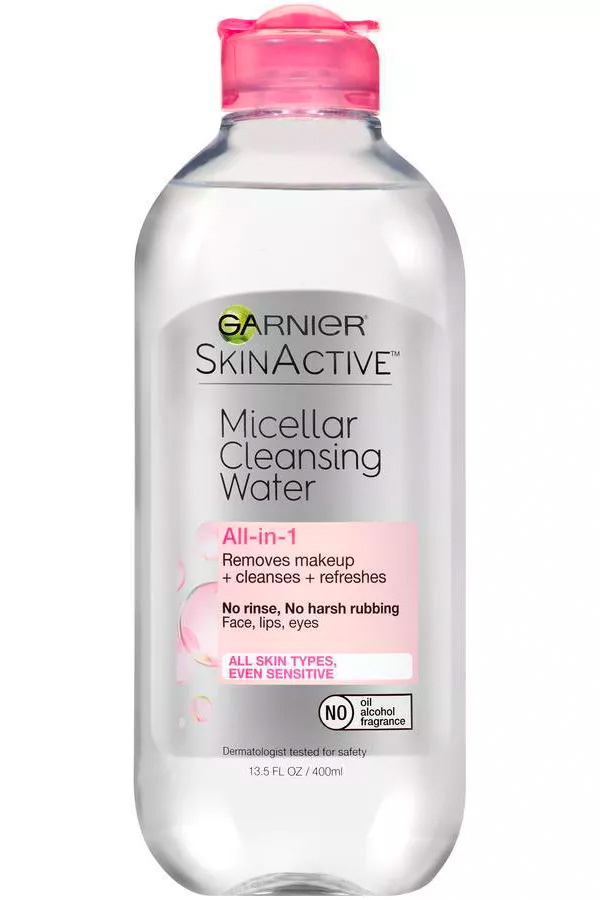 Dr. Green also recommends this oil-free micellar cleansing water. "The tiny micelle particles in this cleanser attach to oil, bacteria, and dirt, gently cleansing the skin while leaving it hydrated," she says.