Sculpt, De-Puff, and Awaken Your Face With These Skincare Tools
Say hello to your cheekbones.
Finding the best beauty products has never been easier thanks to Pia's Picks, our weekly curated list. As the senior beauty editor at HelloGiggles, I test and examine the latest skincare, makeup, hair, and nail products so I can confidently recommend the best ones to you.
If you've ever woken up feeling a little puffy, you may have decided to practice a bit of skin icing to quickly de-puff your face. If not, maybe you gave yourself a facial massage to stimulate blood flow and define your cheekbones. Both practices work, but instead of doing manual labor or putting an ice cube on your face, you could try face sculpting tools instead.
There are many types of face sculpting tools to choose from that each work in different ways to lift your skin, sculpt your face, and de-puff your eyes. There are traditional rollers that glide up and down your face; microcurrent tools that use low-level electrical current to stimulate face muscles and collagen production; cyro rollers that use cold metals to quickly de-puff the skin; and Gua Shas. As the practice of skin care becomes more and more ritualistic over time (#selfcare), we look for ways to slow down and be intentional in our routines. And apart from face sculpting tools making your skin look great, taking the time to use them can help you wind down at the beginning and end of your day.
Here are the best face sculpting tools for every lifestyle, their desired effects, and more.
Best jade roller: Herbivore Botanicals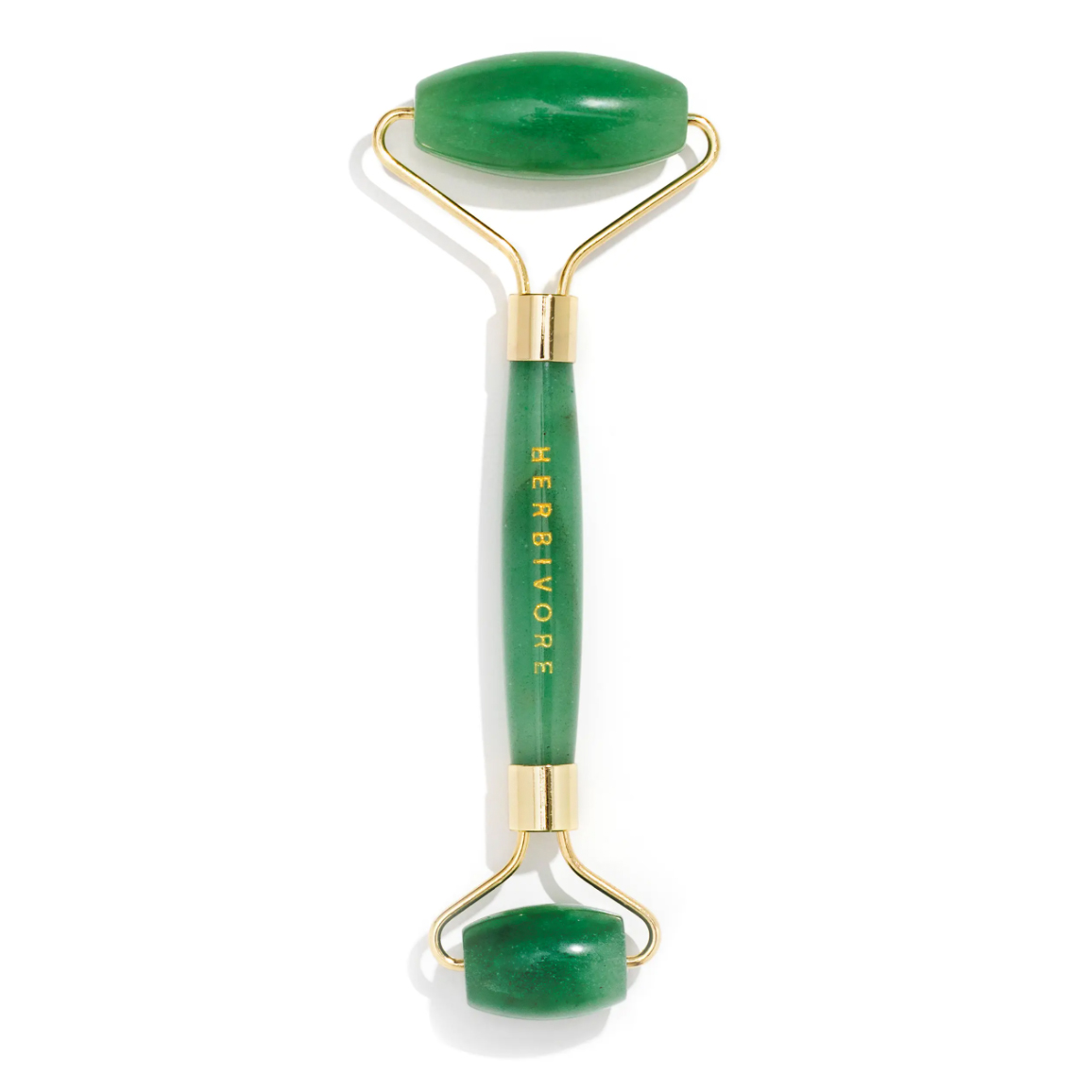 Herbivore Botanicals Jade Facial Roller
$$30
Shop it
Nordstrom
One of the main characteristics of the jade stone is purification, which is kind of perfect when you think about that in relation to skin care. This jade roller has two stones, one that's wider for bigger areas like your cheeks and jaw, and one that's smaller for your under-eye. Unlike many rollers on the market, this one glides smoothly without ever getting stuck, and if you stick it in a fridge for 15 minutes before rolling, you can double the de-puffing power.
Best rose quartz roller: Angela Canglia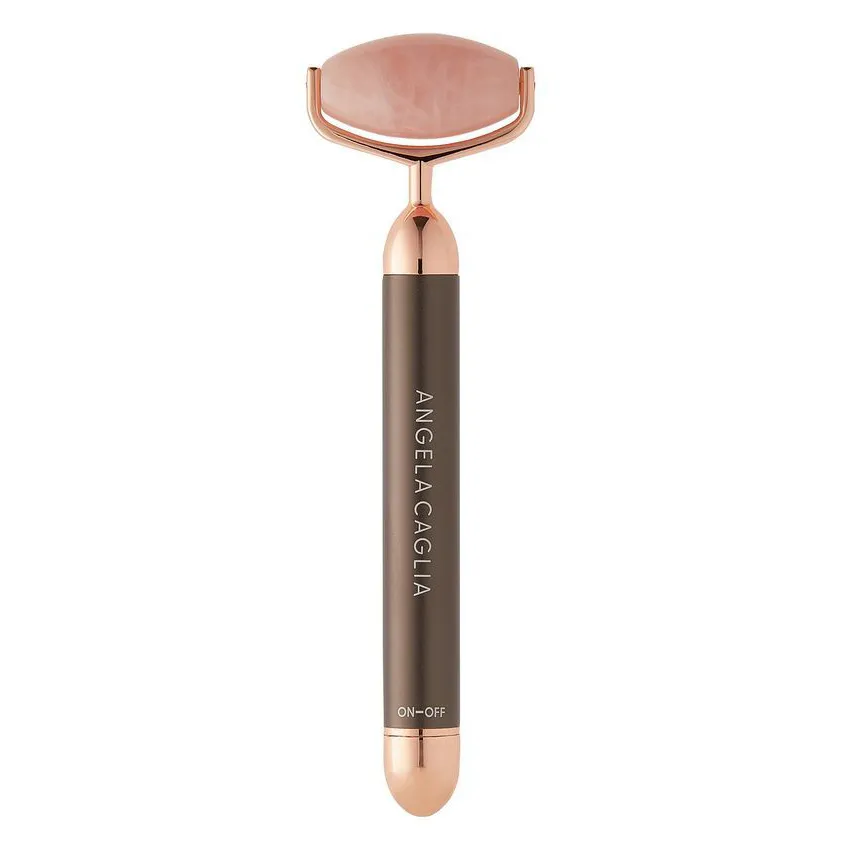 Angela Caglia Rose Quartz Sculpting Roller
$$195
Shop it
REVOLVE
Rose quartz is the universal love stone, so if you're looking to bring more light and harmony into your skincare routine, this could be the tool for you. Apart from promoting self-love through the stone's properties, what makes this tool so incredible is that it vibrates as you glide it across your skin, which helps stimulate blood flow to the face and bring new blood cells to the area, which then revitalizes the skin. It's no wonder that Courteney Cox used it while dining with friends in New York! Trust us, the 60,000 sonic vibrations per minute will have you feeling fancy and fine.
Best cryotherapy face sculpting tool: BeautyBio
BeautyBio Cryo Skin Icing Roller for Face, Eyes, and Body
$$85
Shop it
Ulta
Skin icing fans, this one's for you. The stainless steel used on this dual-ended tool chills skin to 45º F which, in turn, helps decrease excess oil production, minimizes the appearance of pores, quickly de-puffs skin, and boosts circulation. It's the perfect morning wake-up call and the ultimate remedy for hangover skin.
Best Gua Sha: Wildling
Wildling Empress Stone
$$65
Shop it
Credo
If you're more of a Gua Sha person, clean beauty expert and HelloGiggles columnist Jessica DeFino recommends this product, saying it's at the top of her list of beauty tools. "I have an extensive collection of what I like to call 'non-skincare skincare products,' things that support my skin without technically absorbing into my skin," she explains. "With this in hand, [giving myself a] mindful facial massage has become a daily morning ritual, and my skin is healthier and glowier for it." It's so good that we gave it a Beauty Crush Award.
Best face sculpting roller: MDNA Skincare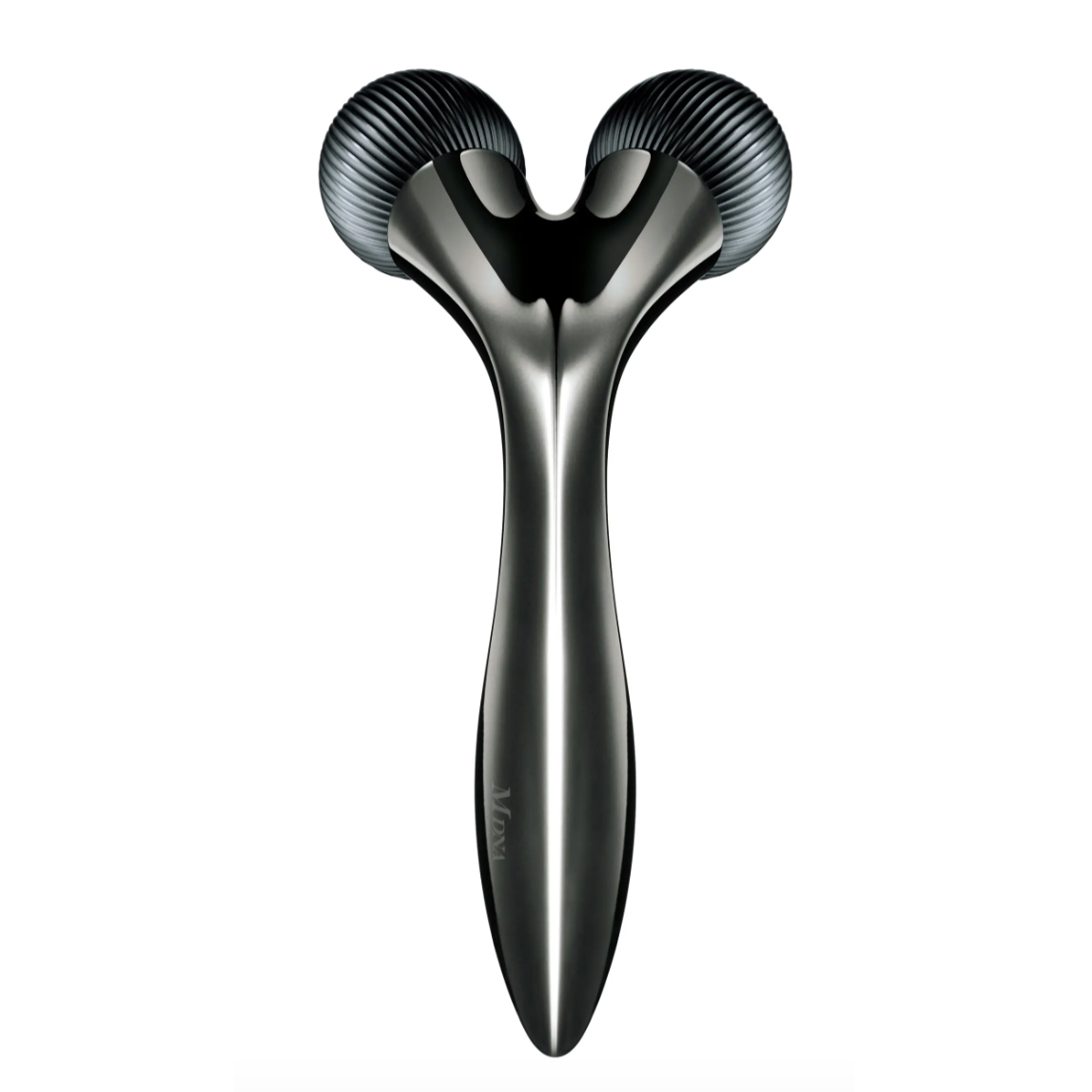 MDNA Skincare The Beauty Roller
$$200
Shop it
MDNA
Another Beauty Crush Award winner is this roller from Madonna's skincare line, MDNA. "This tool is great for de-puffing and encouraging lymphatic drainage since the grooves and rolling action stimulates circulation and relieves tension," says Dendy Engelman, M.D., a Manhattan-based dermatologist at the Shafer Clinic. "It can also help drive your serum deep into the skin which allows your products to work better for you."
Best microcurrent face sculpting tool: NuFACE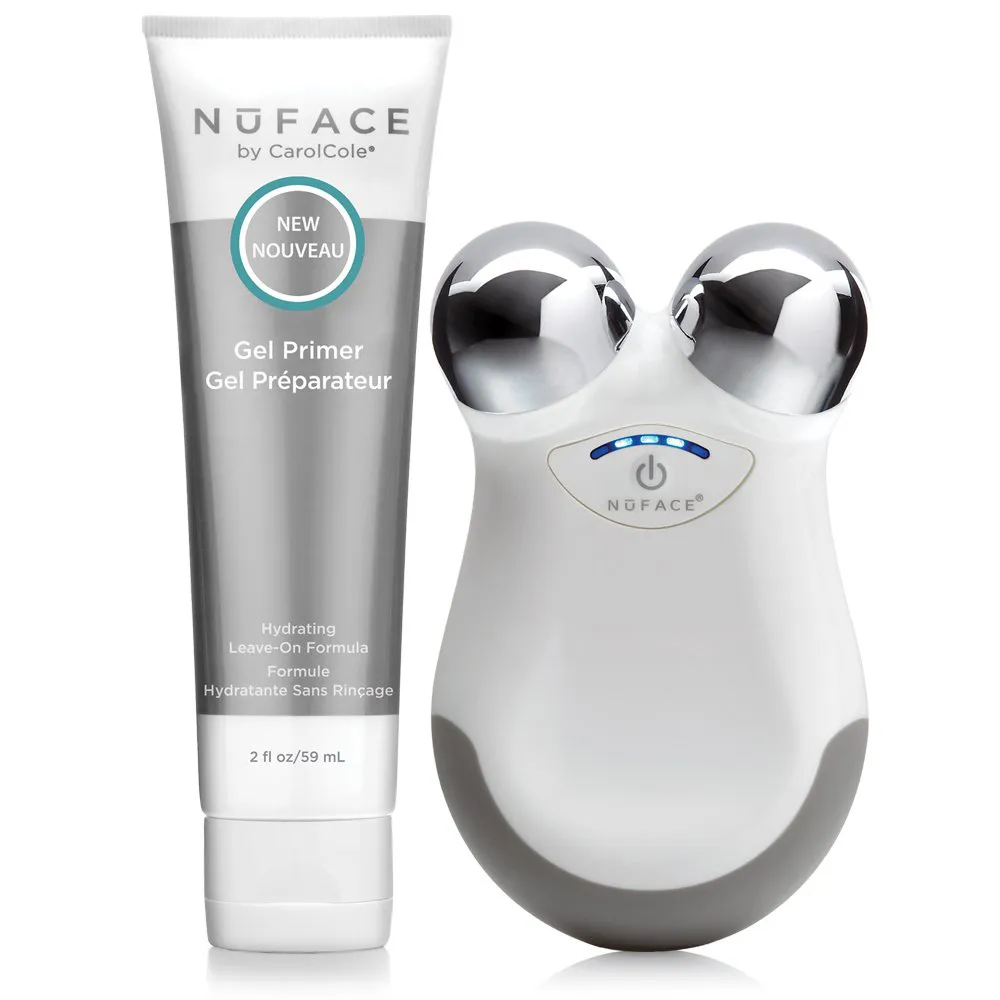 NuFACE Mini Petite Facial Toning Device
Shop it
Amazon
Since electric currents stimulate facial muscles—and therefore lift, tone, and tighten the skin—they're an effective anti-aging tool, too. When used daily, this NuFACE device will start to render longer-term effects that give you a more sculpted look. Hey, if this is what Jennifer Lopez and Kim Kardashian use, we'll take it.
Best face sculpting bar: Jillian Dempsey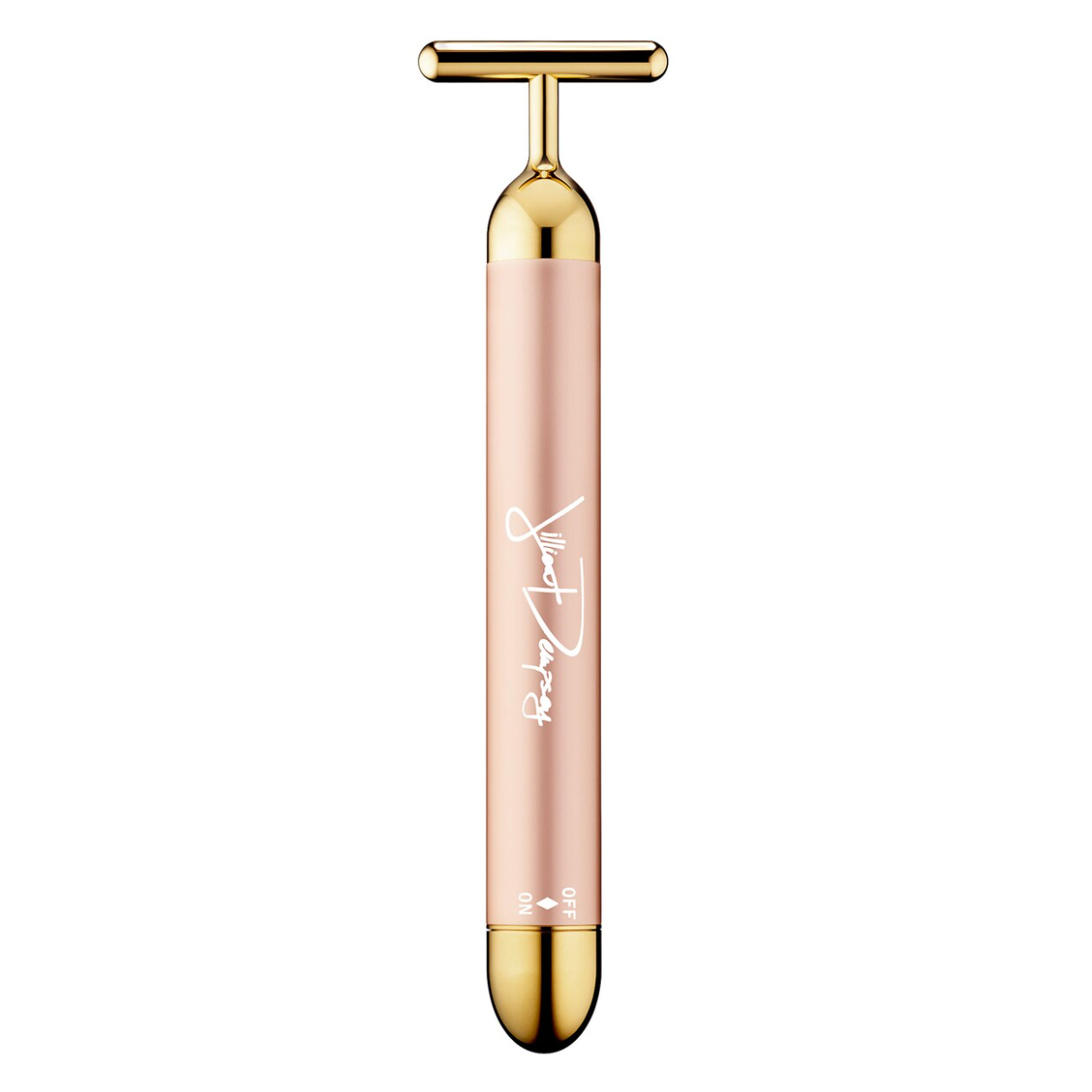 Jillian Dempsey Gold Sculpting Bar
$$195
Shop it
Sephora
Talk about high(-end) vibes! This vibrating tool is made with 24k gold and works to lift, tighten, revive, and contour the skin. Its vibrations mimic those of a massaging tool, so you can use it on your jaw to relieve TMJ tension, on your temples to relieve stress, and even on your shoulders to loosen up stressed muscles.