These Eyeshadow Primers Will Keep Makeup Intact, Even If You Have Oily Lids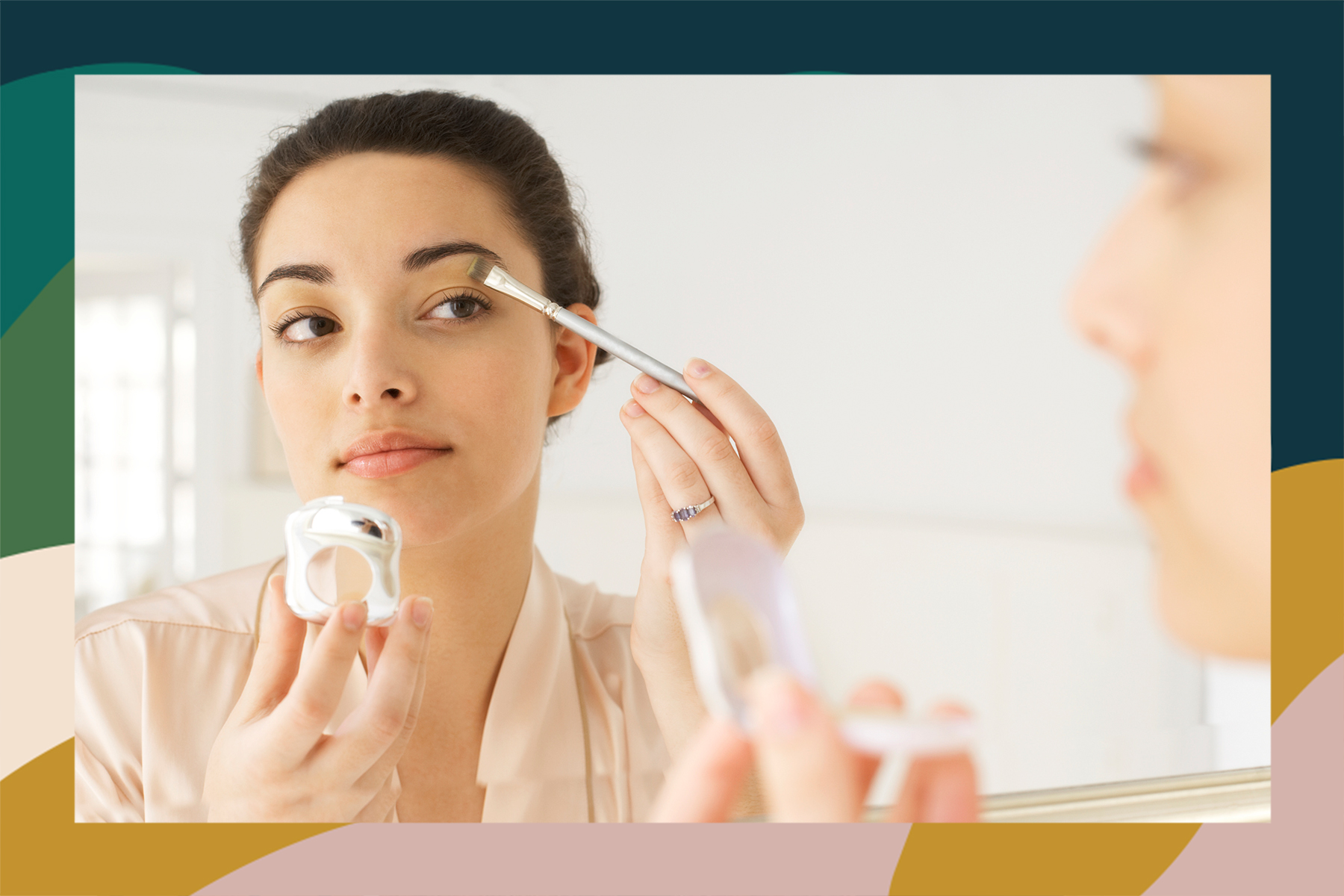 It's hot AF outside, and we're feeling inspired to wear bold and bright makeup again because it's an ultimate mood-booster, so we're dusting off our bright lipsticks, most colorful eyeliners, and bold eyeshadow palettes to match the joy of this season. Along with summers' sunny days, though, comes hot temperatures and humidity that make keeping our brightest eyeshadow looks in place a little challenging, especially if you have oily eyelids or tend to sweat a lot.
If you have eyelids that tend to get oily throughout the day, chances are you're familiar with eyeshadow smudging, creasing, and transferring, despite testing dozens of primers and powders. To help make your search a little easier, we've tested dozens of products and sifted through hundreds of customer reviews to find the best eyeshadow primers formulated specifically for oily lids—and we found them. Here, shop nine options that will lock your shadow in place and keep it from budging.
1. Best drugstore eyeshadow primer for oily lids: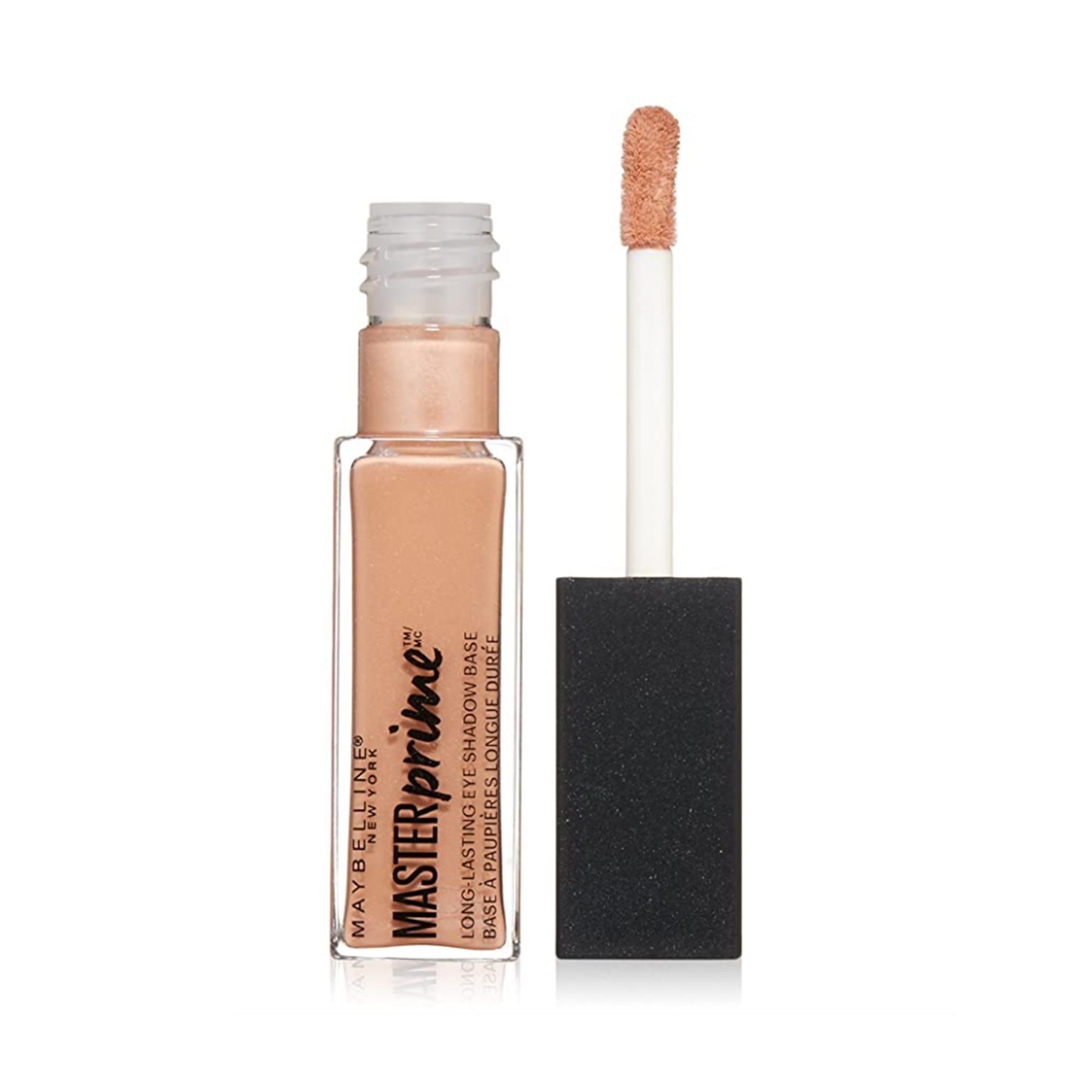 Maybelline New York Master Prime Long-Lasting Eyeshadow Base
$9.97
Shop it
Amazon
This primer is the affordable solution that will keep your eyelids matte and your wallet happy. Available for under $10, you can choose from a matte, metallic, and smoothing option to extend the wear of your eyeshadow and give your lids different finishes.
2. Best long-lasting eyeshadow primer for oily lids:
Smashbox 24-Hour Photo Finish Eyeshadow Primer
$22.00
Shop it
Sephora
If you have plans to be out all day, you won't spend a minute worrying about your makeup with this long-lasting formula. It's like glue for your eyeshadow as it locks it in place for 24 hours while keeping it vibrant and beautiful. Plus, it's sweat- and humidity-resistant to prevent smudging and creasing and is infused with kaolin clay to help absorb excess oil while keeping your makeup on your lids. One reviewer wrote, "I have oily lids and hooded eyes, so have a hard time finding a primer that works, I'm on my third tube of this stuff."
3. Best lightweight eyeshadow primer for oily lids: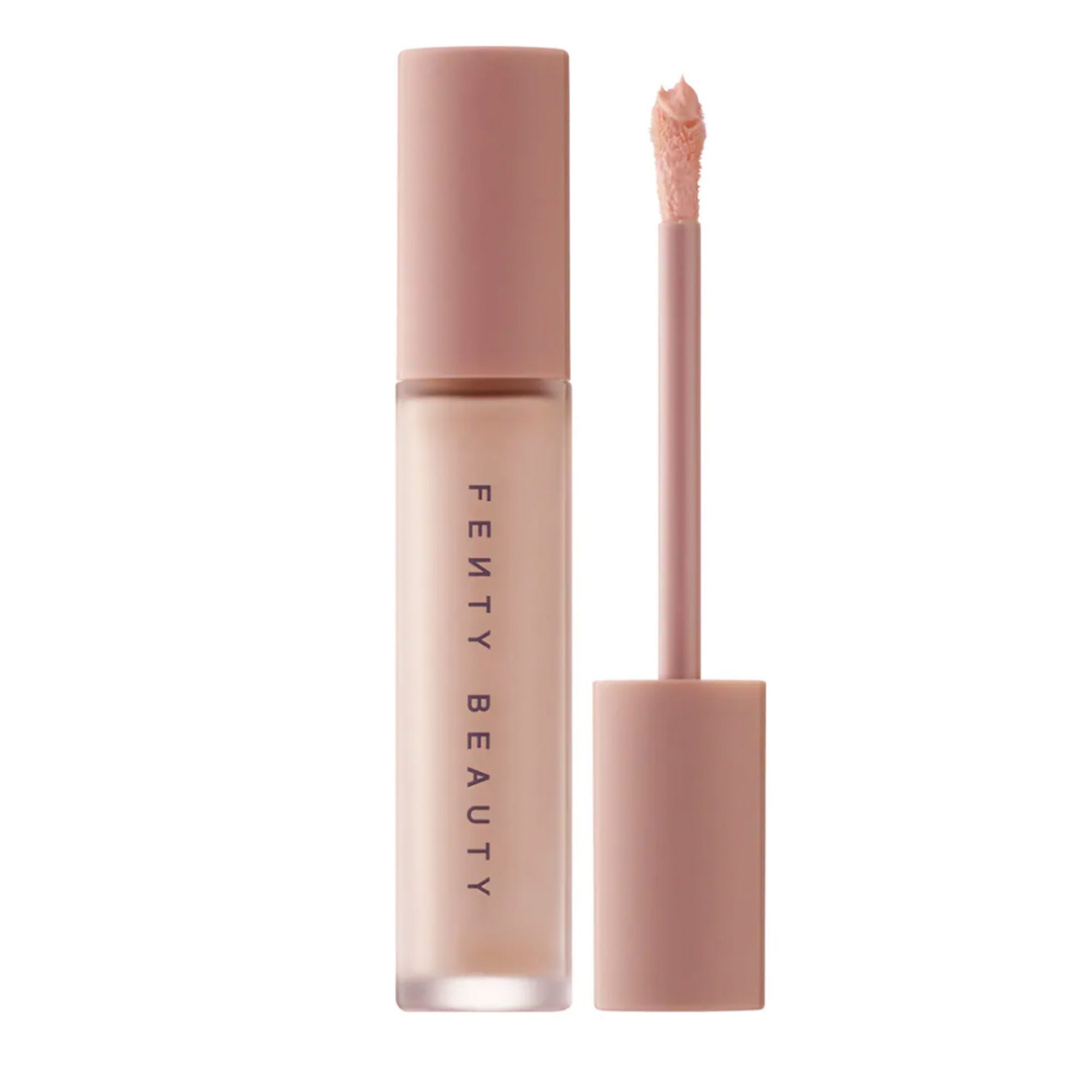 Fenty Beauty Pro Filt'r Amplifying Eye Primer
$22.00
Shop it
Sephora
Skip any cakey, tacky, or sticky feelings with a lightweight formula, such as this one. It's weightless and tinted pink color becomes colorless when blended, so it's suitable for all skin tones. You'll instantly notice how it seamlessly melts into the skin and offers a long-lasting and bold look.
4. Best brightening eyeshadow primer for oily lids:
ILIA Natural Brightening Eye Primer
$24.00
Shop it
Sephora
Cancel out any discoloration on your eyelids with this vegan option. It reduces redness and puffiness for an overall brighter look thanks to the moisturizing rosehip and anti-inflammatory arnica plants in its formula. It's also made with jojoba esters, which absorbs excess oil on the lids to keep your makeup in place all day long.
5. Best water-resistant eyeshadow primer for oily lids: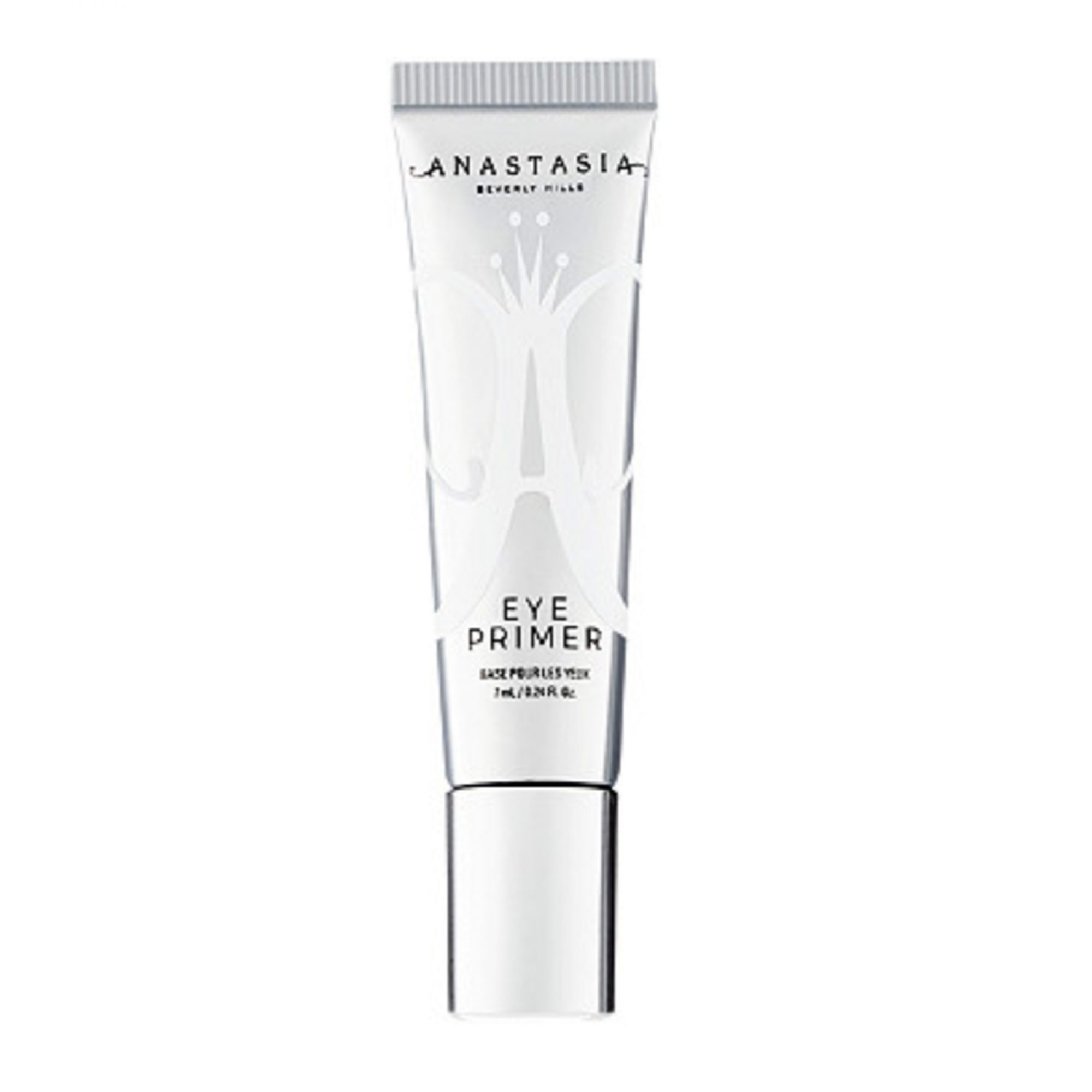 Anastasia Beverly Hills Mini Eye Primer
$13.00
Shop it
Ulta Beauty
There's a reason this primer only comes in mini size, and it's because a little goes a looooong way. The water-resistant formula creates a smooth and long-lasting base for eyeshadow, and reviewers say "hands down the best eye primer for colorful looks! I haven't found anything to beat it." Pool parties? Count us in!
6. Best eyeshadow primer palette for oily lids: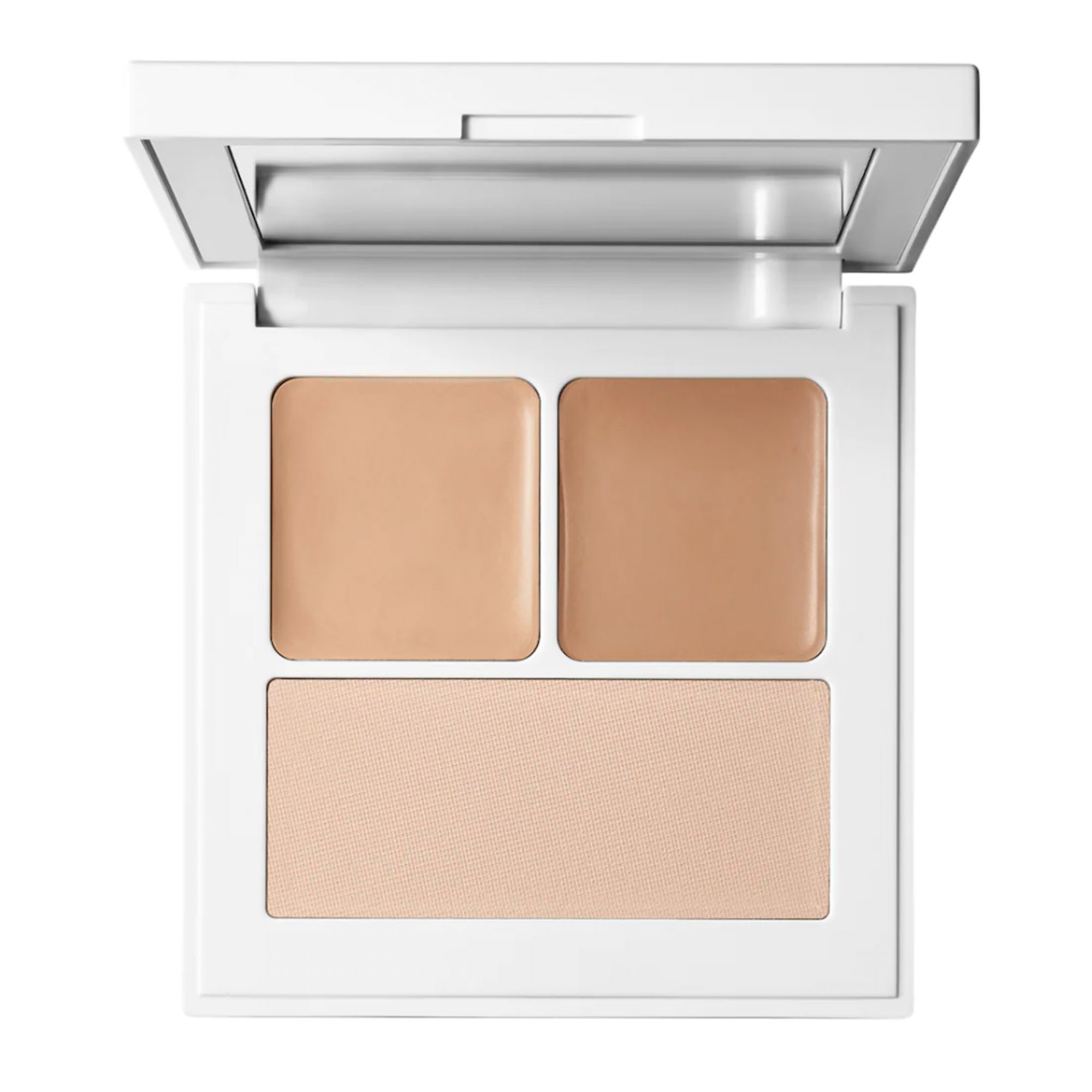 Makeup by Mario Master Eye Prep & Set
$28.00
Shop it
Sephora
Find everything you need to keep oiliness at bay with this palette. The sets come in three shade options (light, medium, and deep) and feature a primer, concealer, and translucent powder to create the perfect canvas for eyeshadow application.
7. Best multi-purpose eyeshadow primer for oily lids: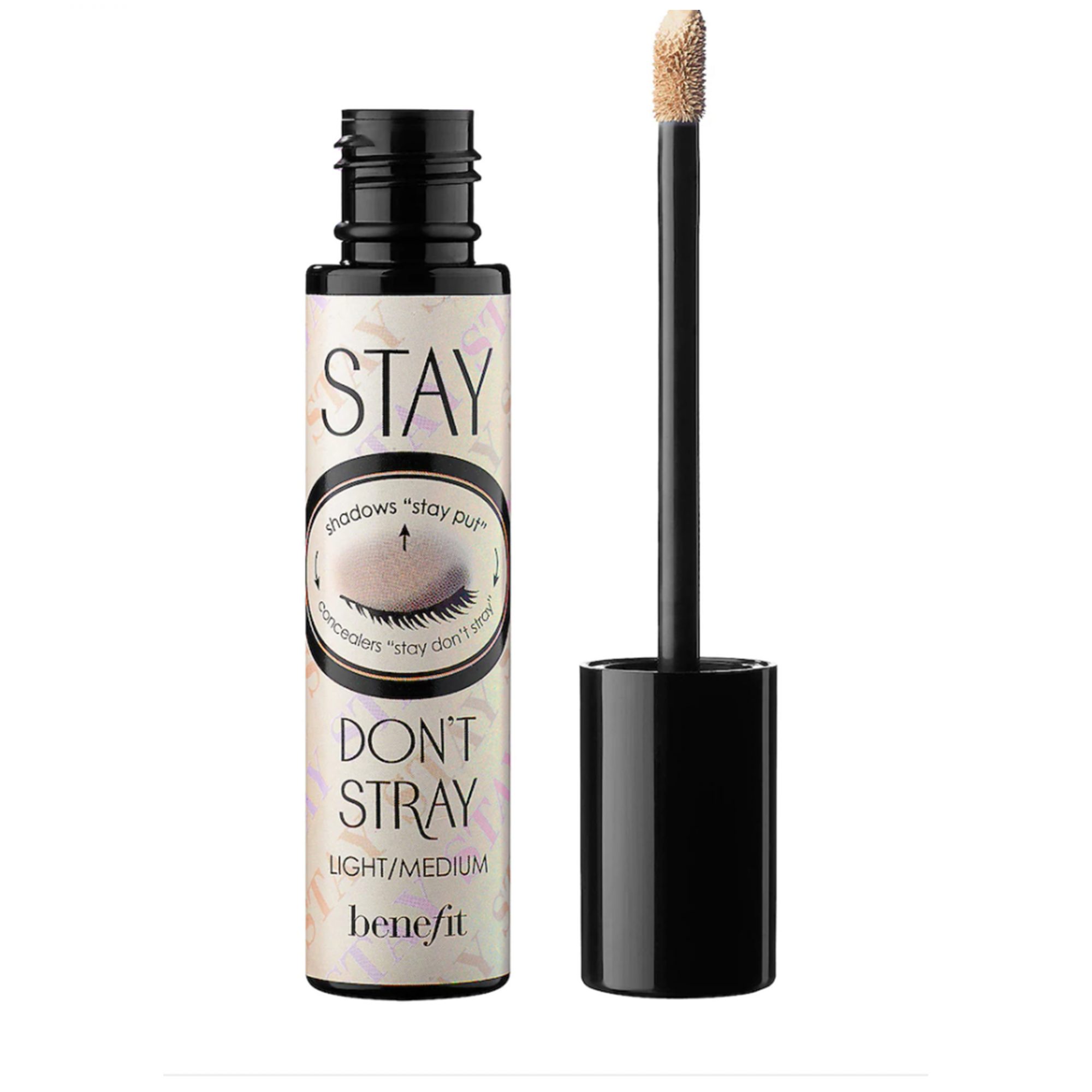 Benefit Cosmetics Stay Don't Stray 360 Degree Stay Put Eyeshadow Primer
$26.00
Shop it
Sephora
You can apply this primer on your lids and underneath your eyes for maximum protection against creasing. The formula is made with vitamins C and E to brighten and reduce fine lines, so it's essentially skincare, too.
8. Best clear eyeshadow primer for oily lids: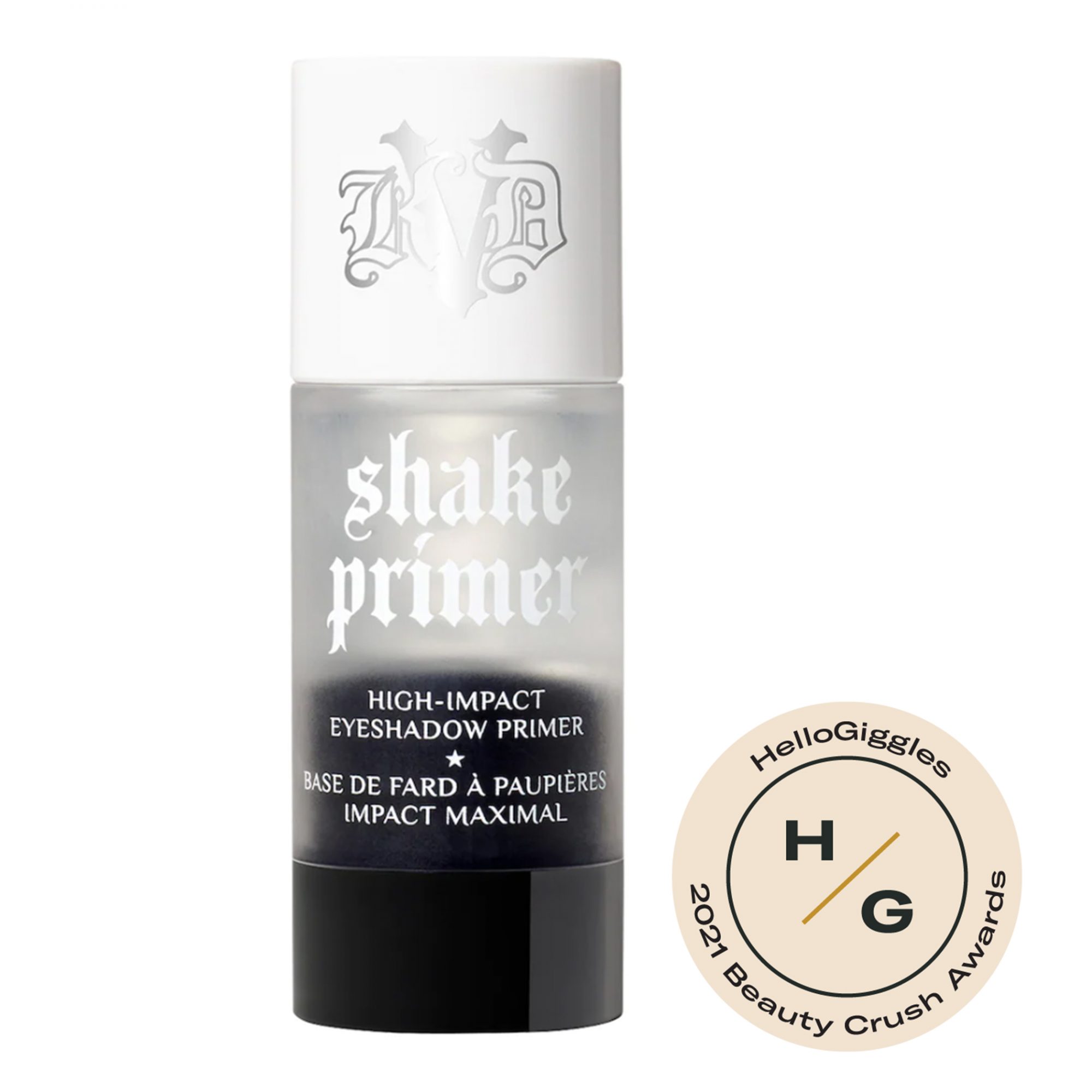 KVD Beauty Shake Primer High-Impact Invisible Eyeshadow Primer
$22.00
Shop it
Sephora
Unlike other primers that have a cream base, this liquid elixir is a unique formula that goes on clear and enhances the look of your eyeshadow by making it more vibrant and long-lasting. "The first time I tried it I was shook by how well it worked," said an HG tester about this 2021 Beauty Crush Award winner.
9. Best eyeshadow primer for glitter and oily lids: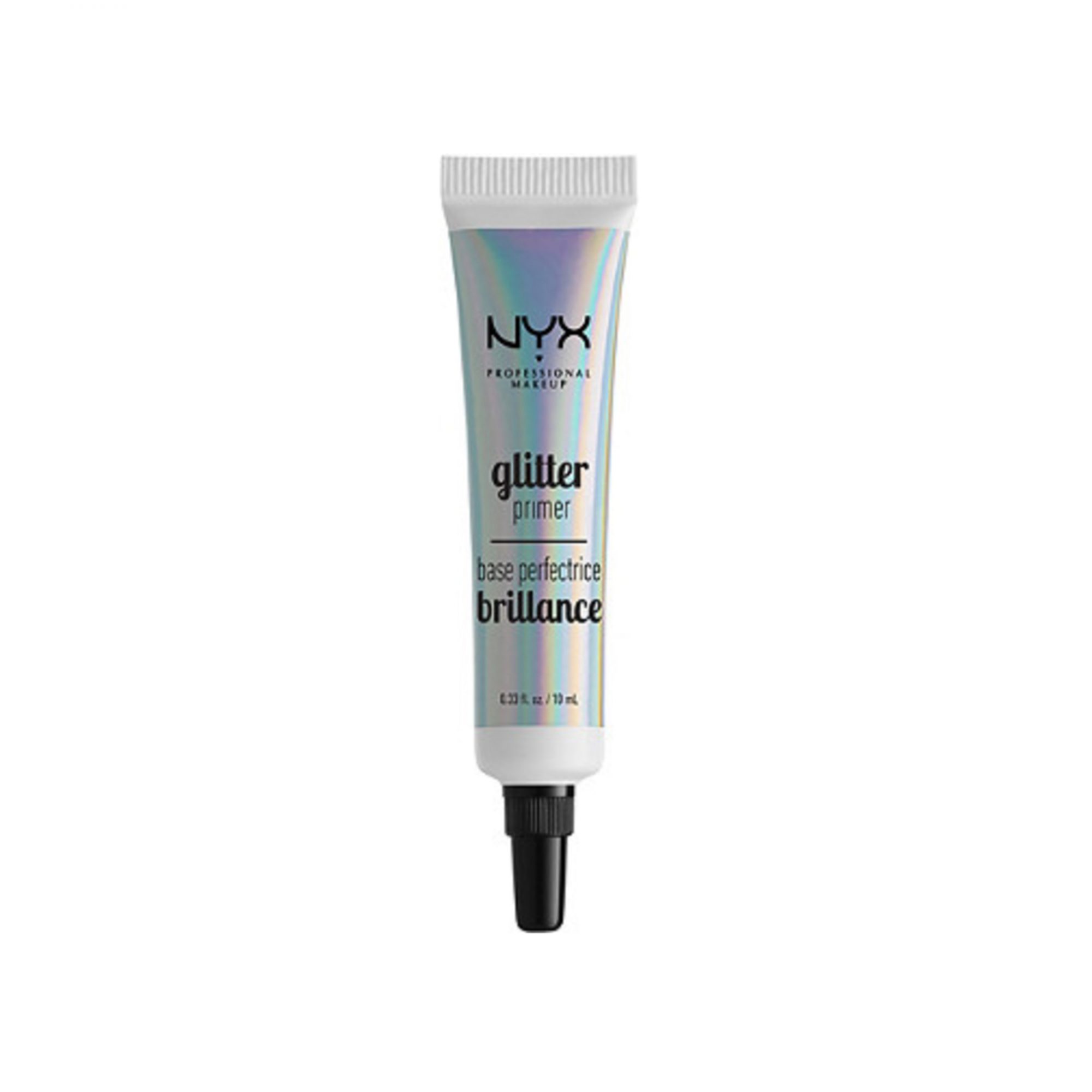 NYX Professional Makeup Long Lasting Glitter Primer
$6.50
Shop it
Ulta Beauty
Applying glitter when you have oily lids can be tricky because of the bigger particles and fallout. However, if you want to shine bright like a diamond, all you need is a formula designed to make glitter application easy, like this one. Its tacky texture makes glitter stay in place while reducing fall out and extending the wear.