The 9 Best Eyebrow Pencils for Fuller, More Defined Brows
Frame your face in just a few strokes.
Finding the best beauty products has never been easier thanks to this weekly curated list—Pia's Picks. As the Senior Beauty Editor at HelloGiggles, I test and examine the latest skincare, makeup, hair, and nail products, so I can confidently recommend the best ones to you.
When it comes to picking the best eyebrow pencils to add to your arsenal, there's no shortage of options. From brow pencils that are super-pigmented to ones that are more subtle to those with spoolies (eyebrow brushes) on the ends to products that look a little more like markers than they do pencils, there's a lot out there. Additionally, you have to take into consideration eyebrow gels and eyebrow powders, too. So how do you know if an eyebrow pencil is the best choice for you?
Eyebrow pencils are best used for filling and refining your brows. In other words, they're the best option for people who already have lots of brow hairs and are simply looking to make them look fuller and more polished.
Below, we've rounded up the best eyebrow pencils for all shades and finishes. Happy filling!
Best eyebrow pencil: Benefit Cosmetics Precisely, My Brow Pencil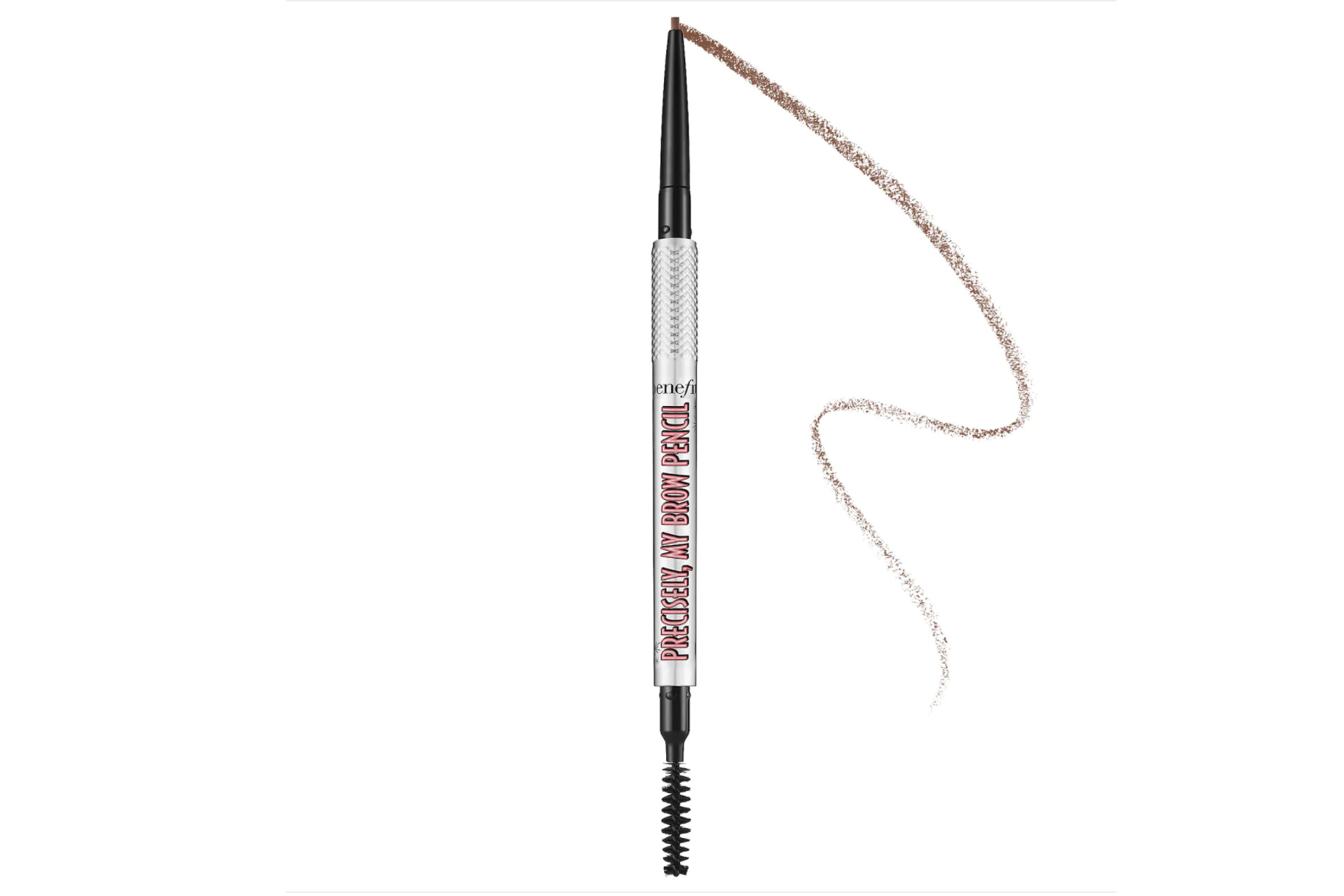 Shop it! $24, sephora.com
Smudge-proof, water-resistant, easy to use, buildable, transfer-proof, natural-looking, and long-lasting—this eyebrow pencil's formula has it all. This cult-classic product is available in 12 shades, and each one comes with a spoolie for that ultra-groomed look.
Best drugstore eyebrow pencil: L'Oréal Paris Brow Stylist Definer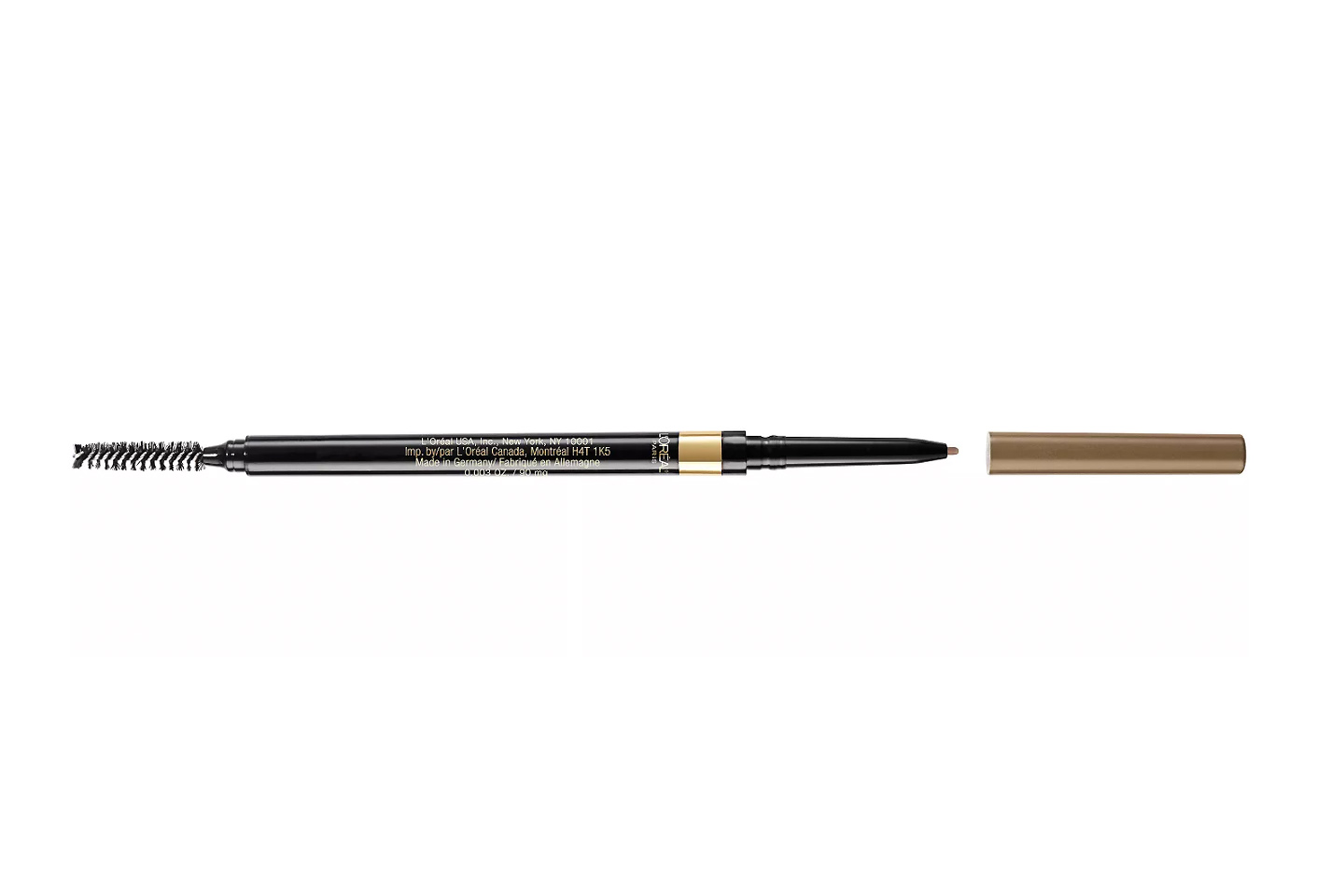 Shop it! $6.79, amazon.com
If you have thinner brows (or thinner brow hairs) and are looking to mimic what you've naturally got, this is the pencil for you. Its ultra-fine tip helps create the thinnest of strokes while the spoolie works to brush all the hairs into place. 
Best luxury eyebrow pencil: Dior Diorshow Brow Styler Ultra-Fine Precision Brow Pencil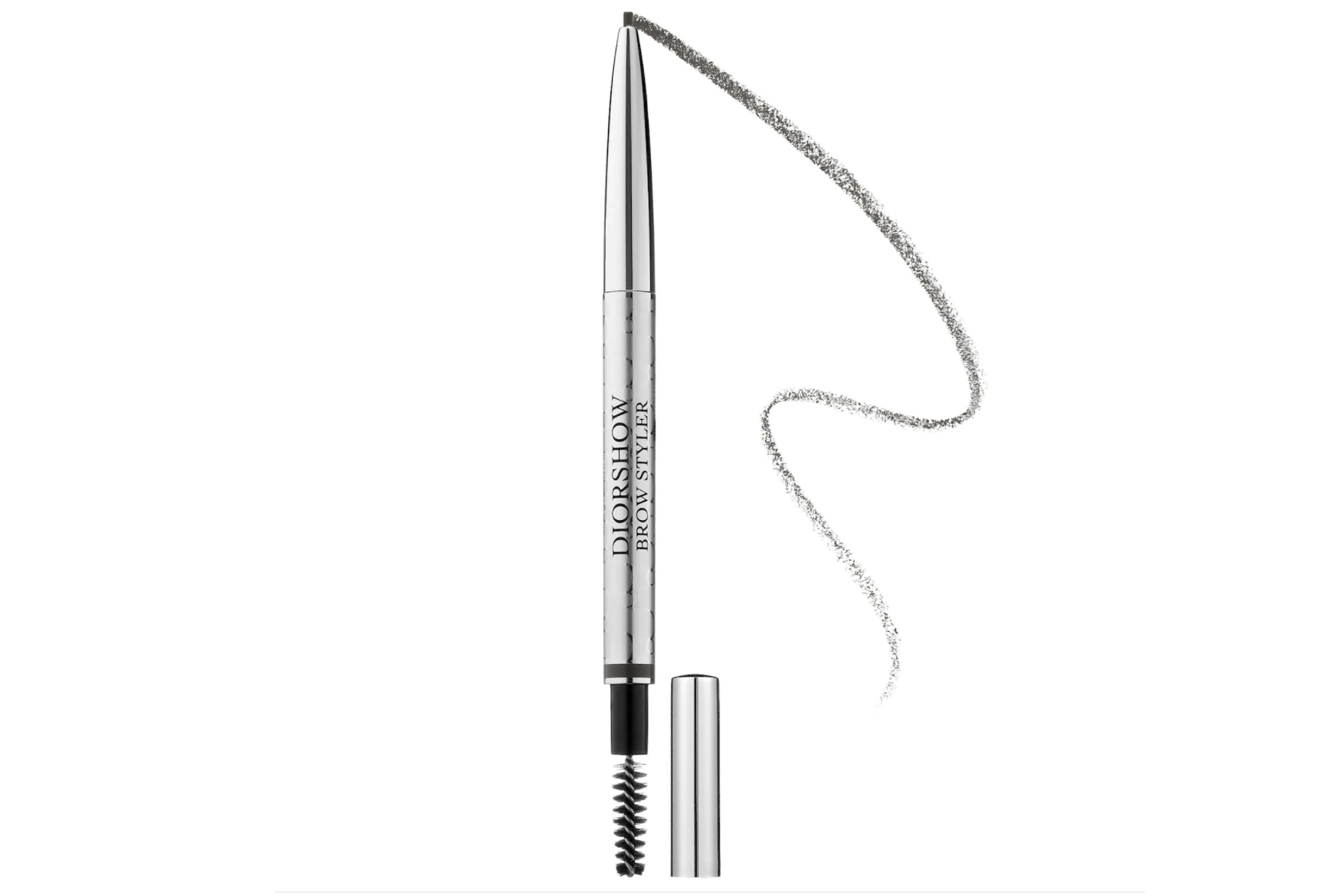 Shop it! $29, sephora.com
This retractable eyebrow pencil combines an ultra-fine tip for precision and a spoolie for grooming. It has over 10 hours of wear, is buildable, and looks very runway-natural. With over 1,000 reviews and a 4.5 star rating, it's safe to say that this Dior eyebrow pencil steals the show.
Best shade-inclusive eyebrow pencil: Fenty Beauty Brow MVP Ultra Fine Brow Pencil & Styler
Shop it! $20, fentybeauty.com
While many brands offer a few variations of blonde and brunette brow shades, Fenty's product boasts 14 shades to match every brow.
Best 2-in-1 Eyebrow Pencil: Smashbox Brow Tech To Go
Shop it! $28, sephora.com
You can have the best of both worlds with this eyebrow pencil that comes with a clear gel on the opposite tip. On one end, there's the fine-tip pencil that will help you create Cara-Delevingne-style brows, and on the other, there's a gel that will help lock your hairs in place.
Best eyebrow pencil for travel: Benefit Cosmetics Brow Contour Pro
Shop it! $23.80 (orig. $34), ulta.com
Remember the clicky pens you had in middle school? Well, this is the eyebrow pencil version of them. Each pencil has four shades to pick from: two to fill in your brows and give them dimension, and two to highlight. It's the perfect on-the-go pen for when you want all your beauty products with you but can only take one.
Best waterproof eyebrow pencil: Milk Makeup Gel Brow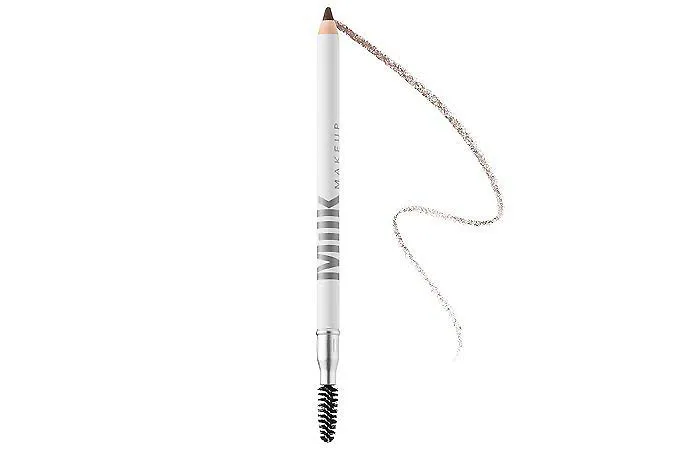 Shop it! $18, sephora.com
Get the color payoff and durability of an eyebrow gel with the ease of application of an eyebrow pencil. This waterproof product glides on smoothly and stays put all day. For best results, first draw on your brows and then use your spoolie to brush up your strands and create a natural-looking brow.
Best blendable eyebrow pencil: Hourglass Arch Brow Sculpting Pencil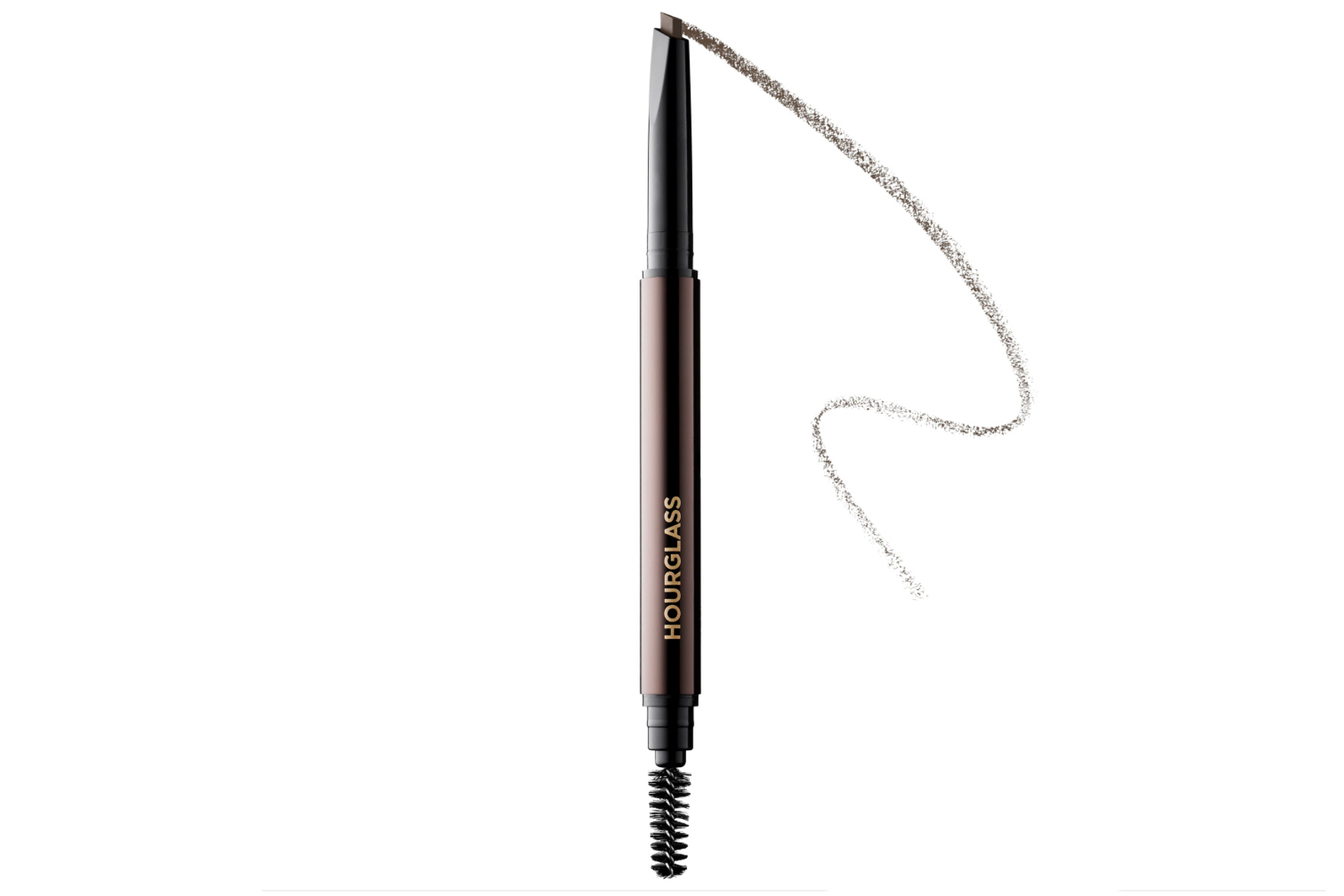 Shop it! $34, sephora.com
Get fuller, more defined, and more natural-looking brows with the help of this pencil. Available in nine shades, its buildable formula combines powder, pencil, and wax to create long-lasting and beautiful brows. Plus, it comes with a spoolie at the end to push hairs up and groom them to your taste.
Best buildable eyebrow pencil: Glossier Brow Flick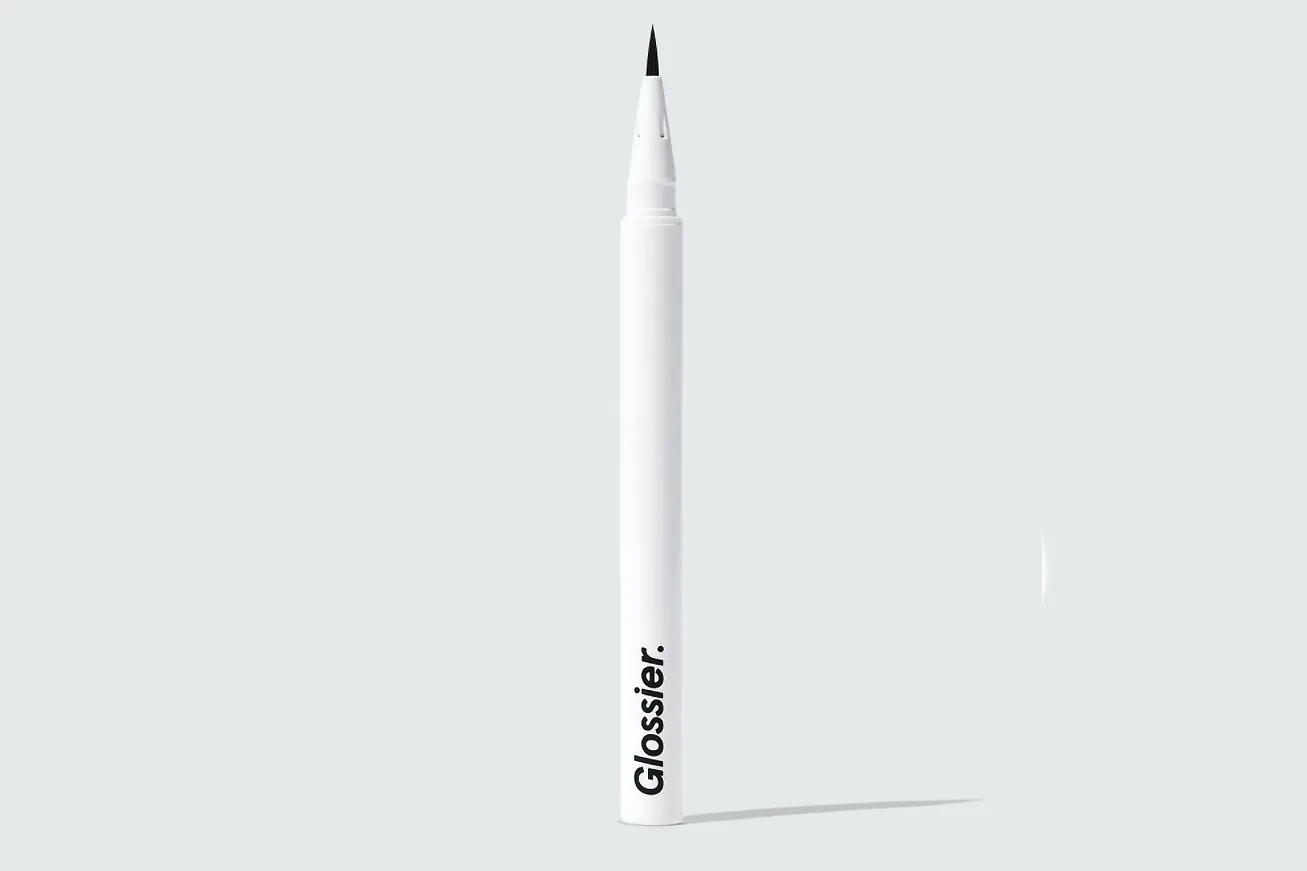 Shop it! $18, glossier.com
Calling all Glossier fans! This one's for you. Despite this being more of a fine-tip pen than a pencil, we'll let it slide for the impressive results this product provides. It creates feather-like strokes that draw on the most realistic hairs and works wonders on filling in sparse brows. And, unlike other brow pens, this formula doesn't smudge.