The Best 5-Minute, Everyday Hairstyle You Need to Master
It's quick, easy, and will elevate your look.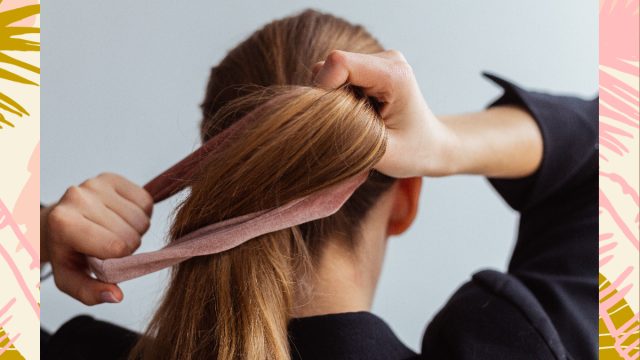 How many days of your life have you worn your hair the exact same way? If it feels like you rotate through the same three looks — down, pony, bun, down, pony, bun, repeat — then it's time for a refresh.
There are some simple variations of these same hairstyles that can be done in less than five minutes and take your look from average to trendy and modern.
In fact, there's one new hairstyle that you can master today as a go-to everyday look if you have medium or long hair. It's called the #ponytailhack and it's currently trending all over Instagram and TikTok.
Blogger Cara Loren, for instance, is not the first — and won't be the last — to share the #ponytailhack, but her tutorial is a great, clear demonstration of how to get it right.
Watch her video above, then follow these steps.
Step 1: Start to gather your hair in a ponytail using an elastic hair tie.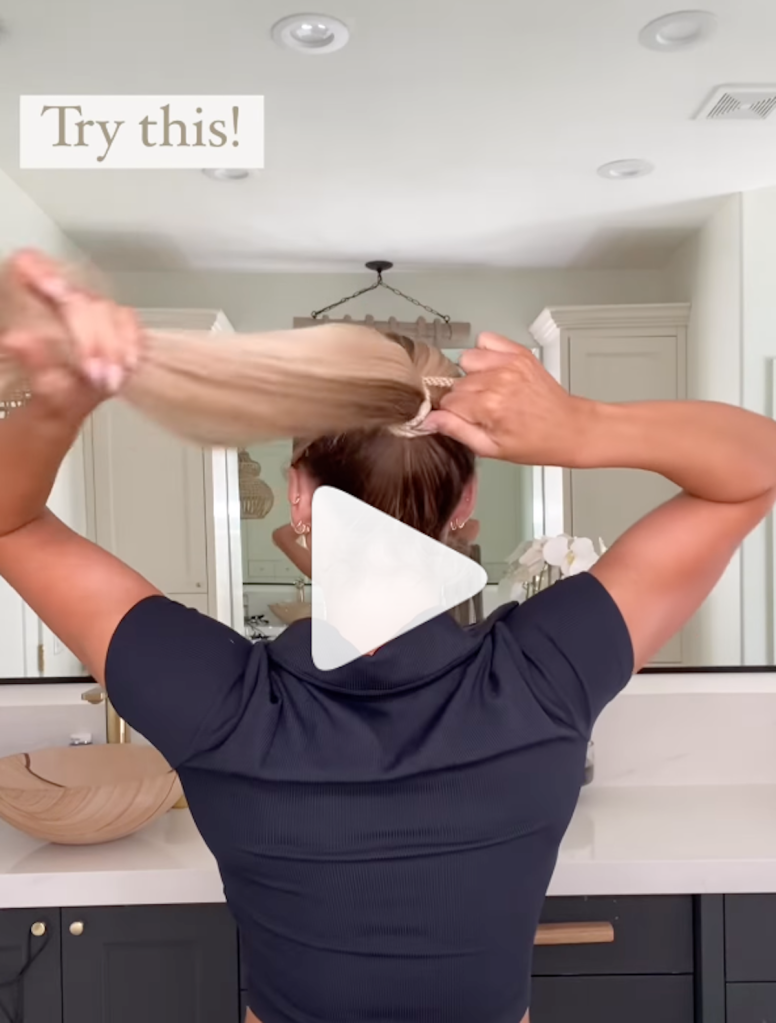 Follow your usual ponytail routine by smoothing your hair away from your face and gathering all of your strands together at the center of the back of your head.
Wrap an elastic hair tie around your hair twice (depending on the thickness of your hair, you may need to wrap it a few more times), then pause.
Step 2: Divide your ponytail in half and continue wrapping the bottom section only.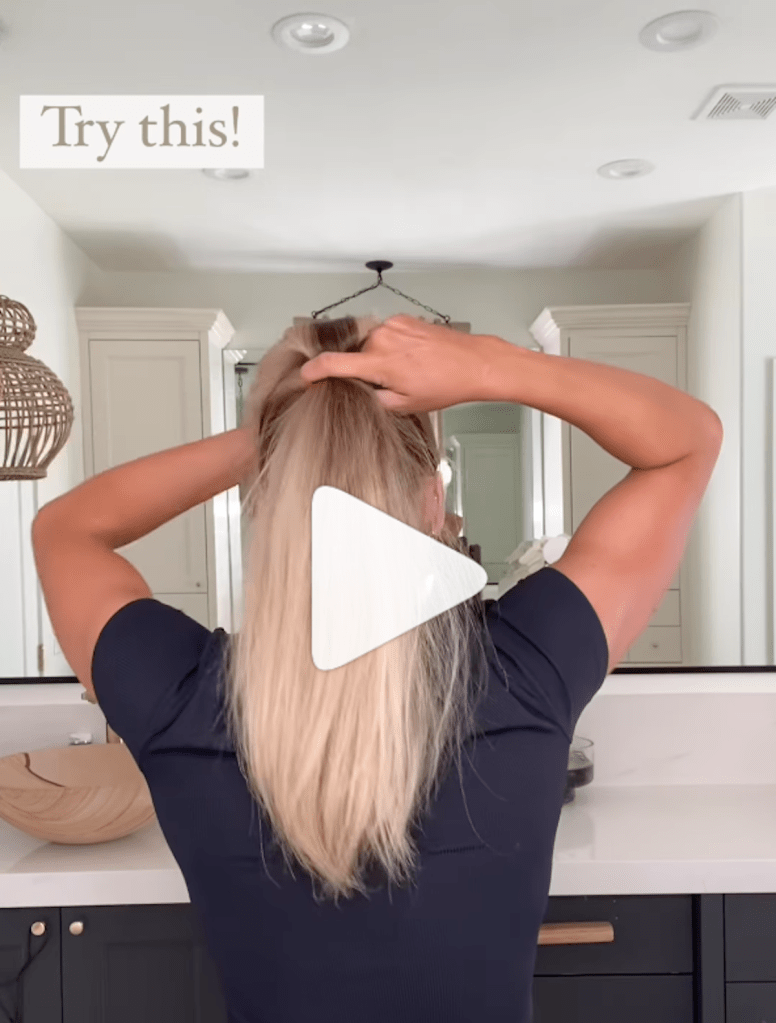 Hold your elastic right where it is while you use your other hand to divide your ponytail in half. Take the top half and flip it over your head — let it rest there for a moment.
While the top half of your ponytail is resting on top of your head (you may need to lean your head forward and down for this section to stay in place), wrap the remaining bottom half of your ponytail with your elastic hair tie until it feels firmly in place.
Gently tighten your bottom ponytail by pulling the sides apart so that the elastic hair tie slides closer toward your head.
Step 3: Flip the top half of your ponytail over the bottom half.
For the final step, flip your head up and back so that the top half of your ponytail falls over the bottom half. This should create mega volume — making your usual ponytail look twice the size — and also hides the elastic hair tie.
If you'd like, fluff the entire pony to create more volume and use hairspray to keep it looking full. And that's it!
Consider your everyday hairstyle officially leveled up.
And, if you want to take things to the next level, try the same exact process while doing a half-up half-down ponytail look, as Cara Loren demonstrates above.
See? One simple, new trick can be used to elevate more than one of your hairstyles. It's too easy!
Faye is the Chief Content Officer of Galvanized Brands, overseeing all editorial content for Eat This, Not That!, Best Life, and other brands.
Read more