10 lapel pins on Etsy that your denim jacket needs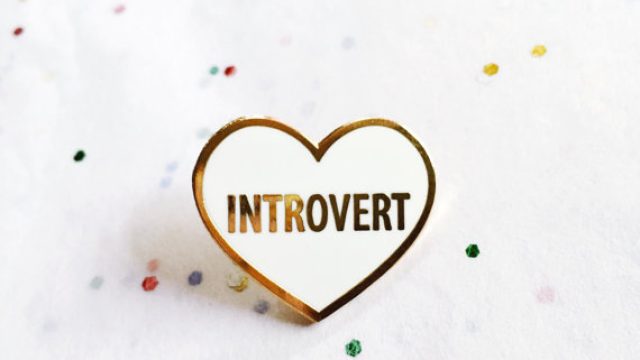 As winter has turned to spring, I've traded my big fluffy parka in and transitioned over to my vast collection of denim jackets. I've also decided that my denim needs a little dressing up — which means I've decided to up my flair game. I have gotten a few sew-on patches for some of my jackets, but one of these jackets is my dad's from the '70s, and I just can't bring myself to alter it permanently. For pieces like my dad's vintage Levi's that I want to decorate but still preserve, I realized there's only one answer — lapel pins. Once I came to this conclusion, I knew there was only one place to turn: Etsy.
There I was — just a girl, sitting in front of the internet in my underwear, asking for some adornment to my denim that would let the world know I mean business (but also, that I'm like, pretty fun to hang out with, y'know?). The Etsy goddesses have answered my prayers, and my jacket is now uniquely mine. I have more lapel pins in my "faves" on Etsy than I can even fit on one jacket, so here I am, sharing the bounty of goodness with all of you.
For when you're your own person, but you wanna be cute about it
For when you trust your cats above all else
For sneakily celebrating Happy Hour all day
For the love of love letters
For celebrating your inner introvert, even when you have to leave the house (boo!)
For when you're ~always hungry~ (for donuts, duh)
For those who are feelin' sunny side up
For those days when you're SO over it
For when you really, really love your Boston Terrier
For when you wanna buy vintage, and you like small twee accents
Bonus! You thought I was done? Here's one more, for those days when you have something extra to say: