9 Best Sustainable Workout & Athleisure Brands
Kick off your 2023 workout regimen wearing stylish, comfortable clothes made with sustainable materials.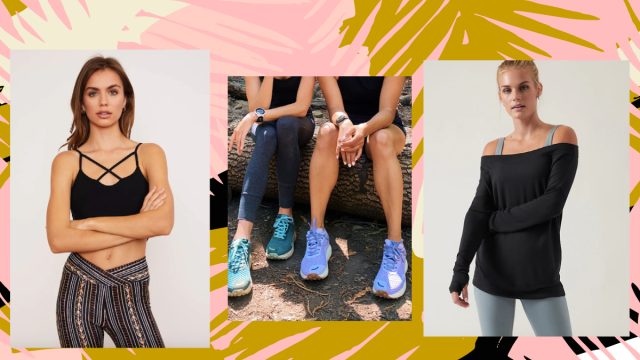 The product recommendations in this post are recommendations by the writer and/or expert(s) interviewed and do not contain affiliate links. Meaning: If you use these links to buy something, we will not earn a commission.
Out with 2022, in with 2023! The confetti, empty champagne bottles, and obligatory "2023" glasses are gone and it's time to focus on our plans and goals for the new year.
Even if you're not the New Year's resolution type, the start of a new year offers a clean slate — and if you've been meaning to get back on track with your workout regimen, be more mindful of how your actions impact the environment, or both, we've got you covered!
Personally, buying some new workout clothes is a surefire way to keep me on track with my fitness goals. And, thankfully, plenty of workout and athleisure brands that sell high-quality and aesthetically pleasing clothes are committed to sustainability.
"The fashion and textile industry has long been a major contributor to global carbon emissions, making it a major contributor to climate change, with some estimates suggesting it is responsible for as much as 10% of all greenhouse gas emissions," Viktoria Kanar, co-founder of Re-Fresh.global, an eco-business offering awareness activities and consulting in the field of sustainable fashion innovation, tells HelloGiggles. In fact, it's predicted that predicted the fashion industry will be responsible for a staggering 25% of global Co2 emissions by 2050. 
Fortunately, Kanar says we can all play a role in reducing the fashion industry's carbon footprint. She strongly recommends purchasing clothing that's made from sustainable materials and supporting brands that prioritize sustainability. "By supporting companies that are committed to reducing their carbon footprint, consumers can help drive demand for more sustainable fashion options," Kanar explains. 
Not sure where to start so your sweat equity helps sustain the environment? These nine workout and athleisure brands offer gorgeous clothing and accessories that are also kind to Mother Earth.
RELATED: 30 Best Zodiac Tattoo Ideas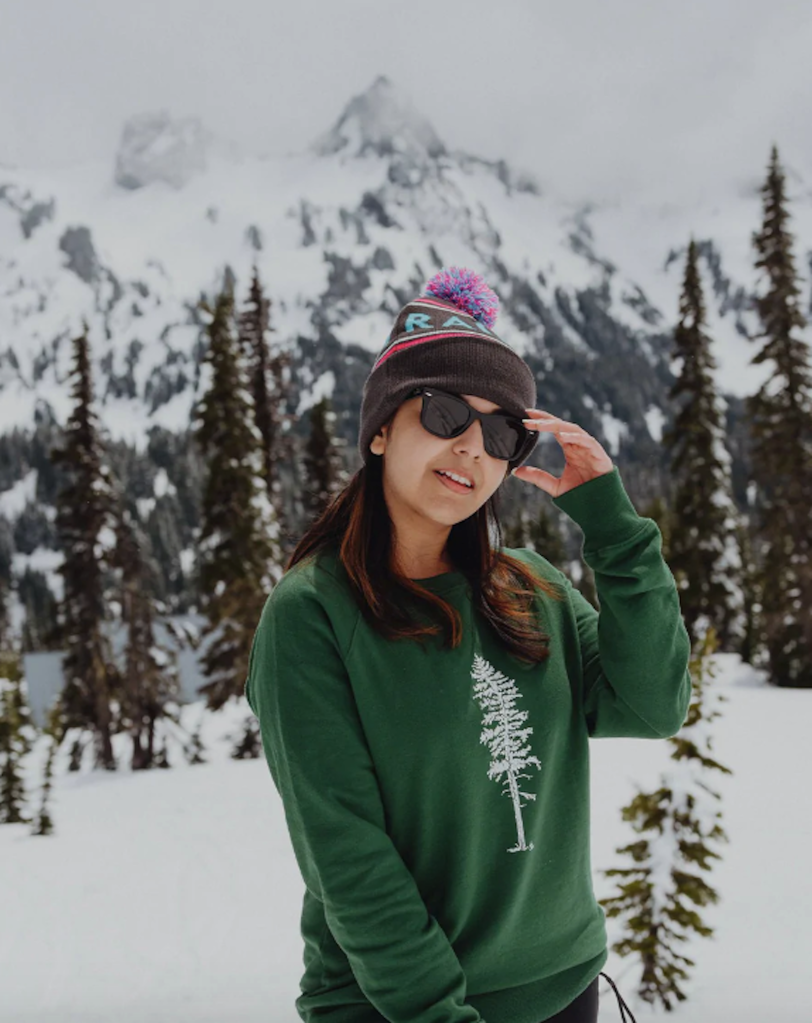 Happy Earth Apparel is a sustainable fashion company that has something for everyone. The plant-based performance leggings are a major hit (and for good reason), and you'll also find eco-friendly loungewear, oversized t-shirts, and blankets for when you want to relax on the couch after a workout.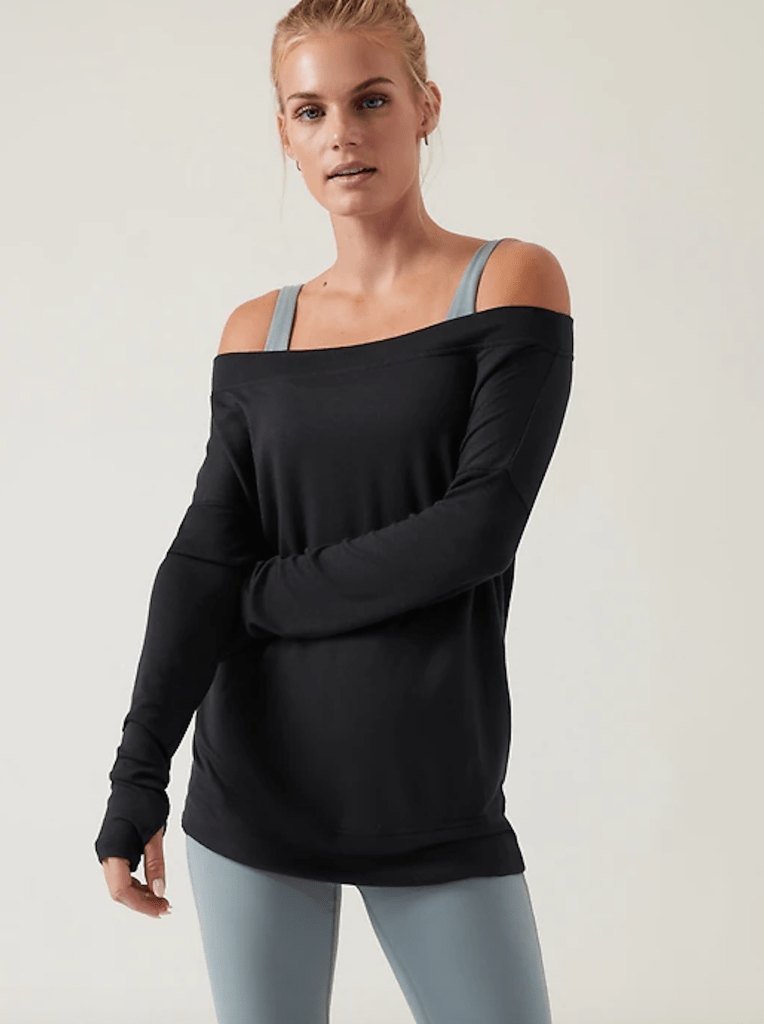 As if Athleta hasn't already given us enough reasons to love the brand, it turns out they're also one of the best labels for sustainable clothing. Fashion designer Schauleh Vivian Sahba explains that, although it's uncommon for such a big company to qualify as eco-friendly, Athleta's vertical structure makes it one of the most ethical companies out there.
"Thanks to coming under the umbrella of Gap, Inc., the brand controls everything from research and design to manufacturing and distribution," Sahba explains. "Their size affords them the ability to hire and maintain a team of sustainability professionals tasked with making sure their processes are at the forefront of the sustainable fashion movement."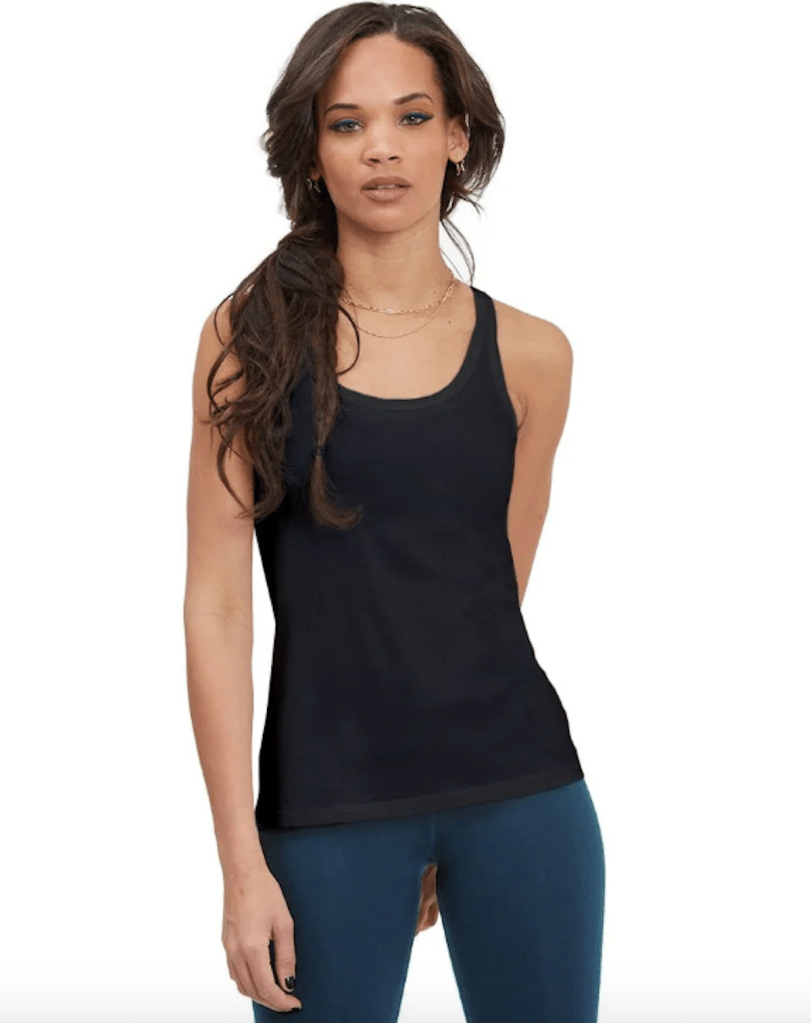 Nancy Rose Performance manufactures the brand's workout clothes by following best practices for sustainability. Recycled water is used to dye their fabrics, harmful toxins are removed and properly disposed of in order to keep the groundwater around the facilities clean, and the brand has implemented zero-waste production processes.
As an added bonus — especially for anyone who loves to exercise outside — Nancy Rose Performance offers a number of items that contain UPF (ultraviolet protective factor). This is essentially an SPF for clothing because you'll get extra protection from ultraviolet rays.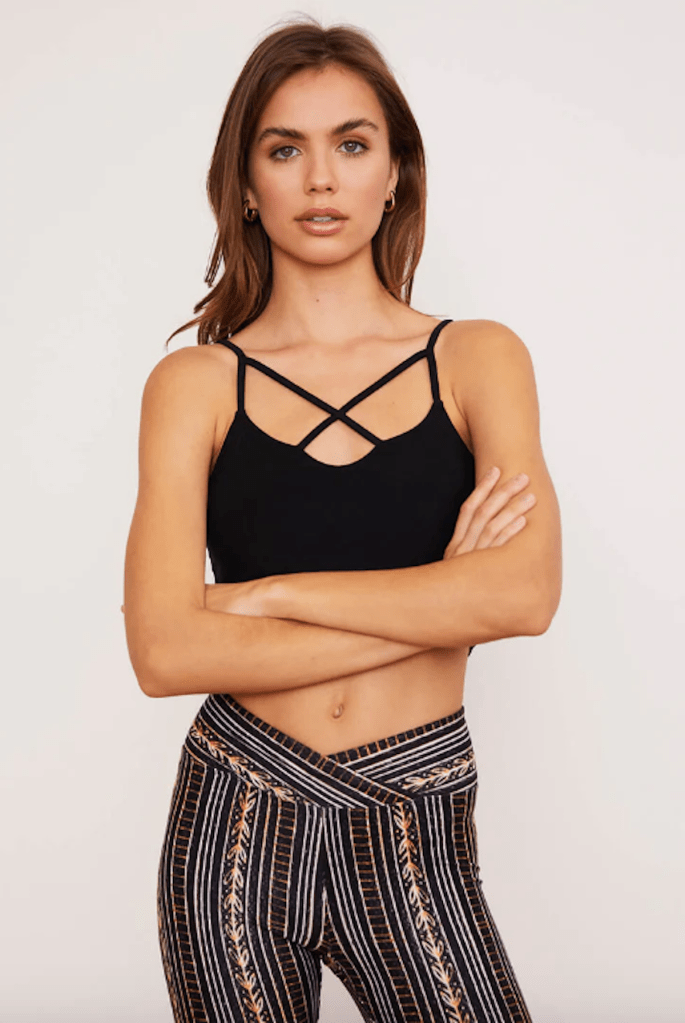 Petite Style Coach Angela Foster highly recommends Wolven, noting that it's one of the few carbon-neutral manufacturers. Additionally, the carbon credits the brand purchases support the rainforest and landfill methane programs.
"For women who want to spice up their workout wear wardrobe with fun patterns and prints, and unique styles, Wolven is the place to go," says Foster. She tells HelloGiggles that Wolven's Reversible Four-Way Top is a major fan favorite among her clients. "Yes — one top that can be worn four different ways. Talk about adding versatility to your closet," says Foster.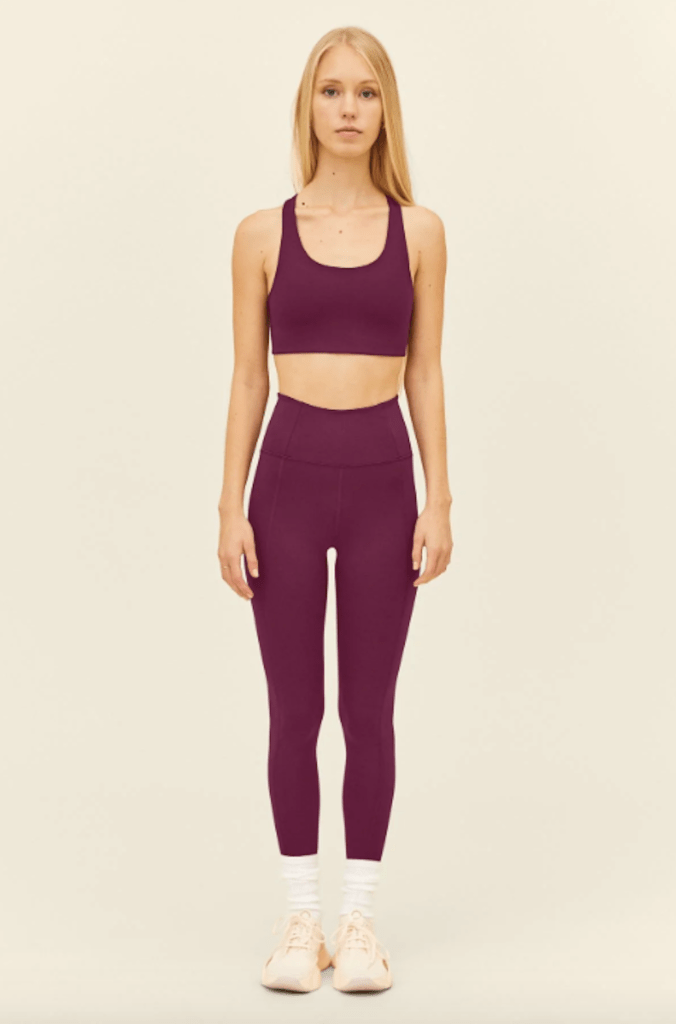 "Each of [Girlfriend Collective's] styles shows how many water bottles were recycled and how much water and CO2 was saved in the manufacturing process," says Foster. This transparency allows customers to see the positive impact each purchase has on the environment. "They also encourage you to send your old items back so they can upcycle them into new garments," she adds. 
Foster notes that Girlfriend Collective's activewear is an especially good option for women who are petite or have shorter legs. "They're one of the few to offer the tough-to-find, mid-rise legging option. [It's] more flattering and avoids the long, flat butt conundrum that frequently happens with high-rise," Foster explains. She recommends the brand's Compression Leggings, which are available with a 24″ inseam — no alterations required!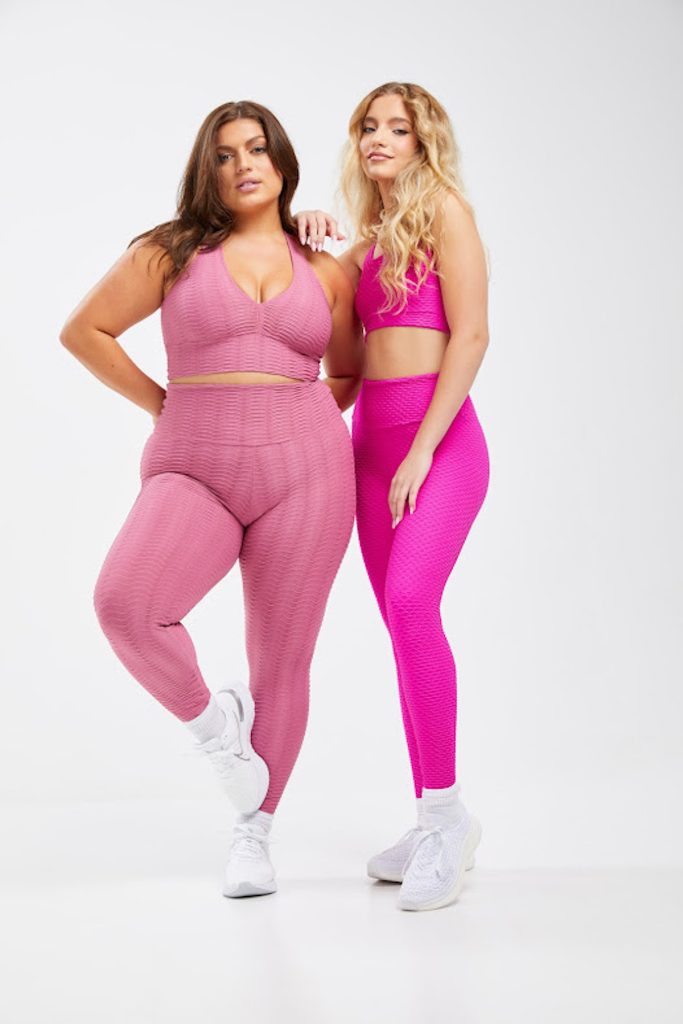 There are many reasons to love Booty by Brabants. Designed by fitness instructor Kelly Brabants, this size-inclusive brand is both comfy and stylish — plus, all their products are made with the company's signature, ethically-made textured materials.
The clothes are one-size and flatter all body types thanks to various compression levels that are tailored for different preferences and body shapes. Size-inclusive and sustainable? Yes, please!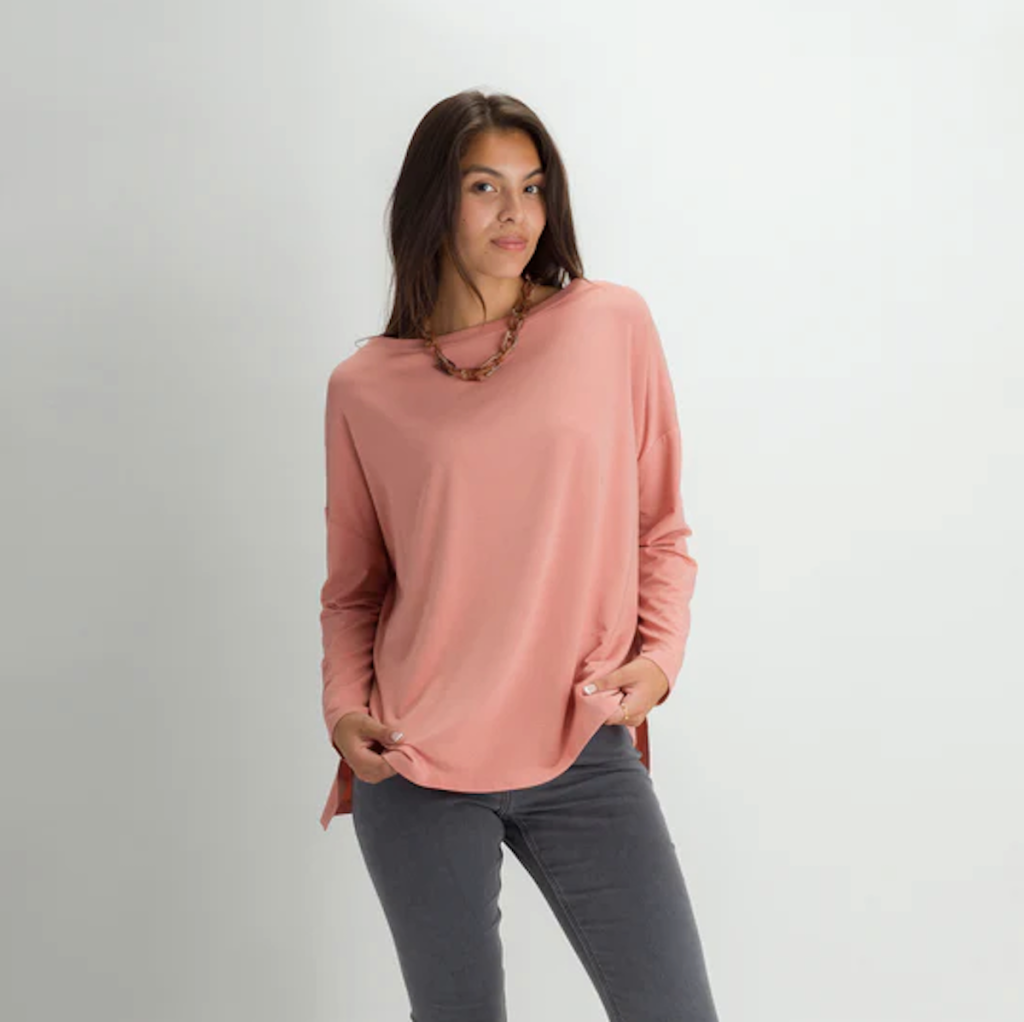 Proto101 plants one tree for every garment in order to neutralize their carbon footprint and combat climate change. The brand thoroughly researches fabrics to ensure they were made using sustainable, eco-friendly practices.
Proto 101's garments are made with fabrics including Supima cotton and Tencel, and the company works with Oeko-Tex, a third party that tests evaluates textiles. All fabrics have been testified and officially certified to ensure they don't contain any toxins or chemicals. Plus, all orders are shipped using recyclable packaging — right down to the plastic bags that hold the clothes.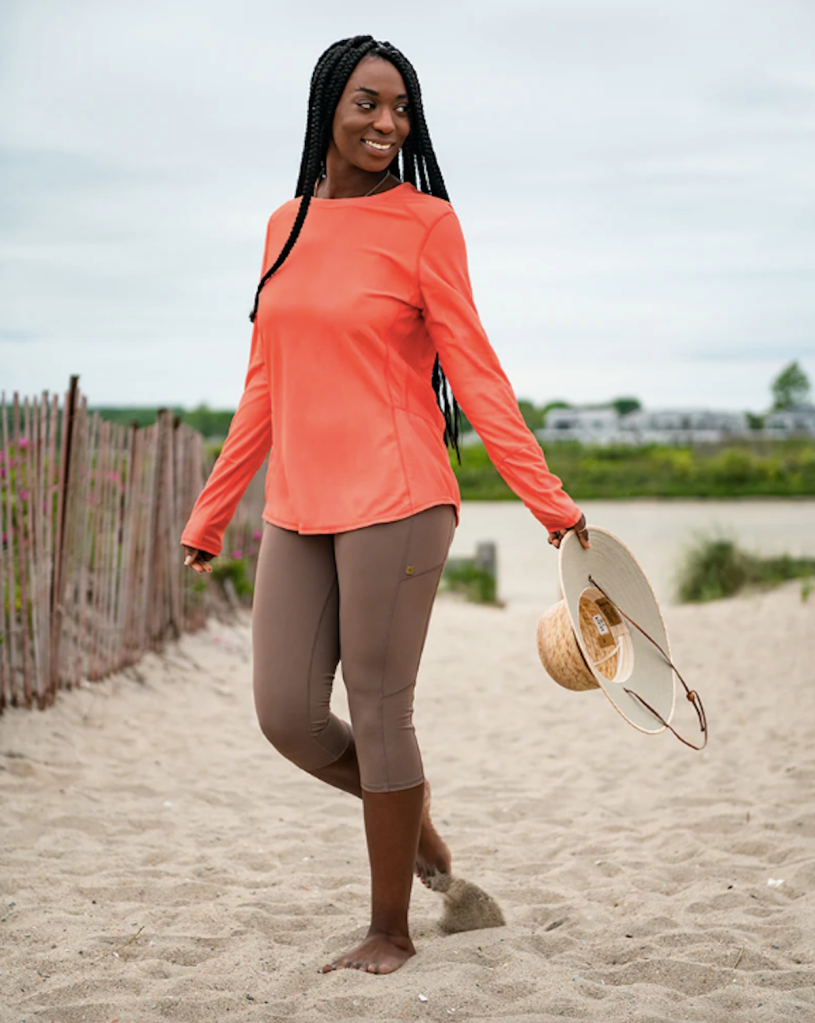 If surfing, swimming, and water sports are your workout of choice, Line in the Sand will quickly become your go-to. All the brand's swim leggings and tops are made from recycled ocean plastics. Plus, 100 percent of the company's profits are donated to cancer and ocean organizations.
In addition to Line in the Sand's signature waterwear, the brand also sells fun t-shirts, hoodies, sweats, and accessories. 
Last but certainly not least, an excellent pair of running shoes is essential. Hilma's sustainable sneakers are made using bio-based materials, like a sugarcane-EV blend for the midsole to offset the carbon released in the manufacturing process.
Hilma uses a patent pending fit model and fit predictor to ensure that consumers are matched with the correct style and size for their foot shape. The ordering process entails an online consultation that gathers information about your body measurements, experiences with other sneaker brands, and personal preferences. The sneakers are available in three colors, and there are three separate "fits" for every size.
Caitlin Flynn is an award-winning writer and reporter who experienced early age corporate burnout in 2015 and traded New York City for the misty air and superior coffee of Seattle.
Read more