The 10 Best Eco-Friendly and Sustainable Clothing Brands That Won't Harm the Planet
From cozy outerwear to bathing suits to shoes, sustainable clothing has never been more accessible.
The product recommendations in this post are recommendations by the writer and/or expert(s) interviewed and do not contain affiliate links. Meaning: If you use these links to buy something, we will not earn a commission.
As awareness of the climate change crisis increases, many of us have become more intentional in our daily lifestyle choices — swapping plastic straws for reusable ones, being vigilant about recycling, and bringing our canvas bags to the grocery store. The fashion industry has taken proactive steps as well, with a number of eco-friendly, sustainable clothing brands emerging.
Thanks to the steps taken by these companies, we can wear chic, stylish clothes that are ethically made and don't harm the environment. Talk about getting the best of both worlds!
If you want to begin shopping for eco-friendly clothes but don't know where to start, fear not — we've got you covered. Holly Chayes, a personal style coach and consultant, encourages shoppers to research the assessments of sustainability-focused organizations. For example, Environmental Working Group is a nonprofit with an excellent "consumer guide" section.
Although certain brands are more affordable than others, there's no getting around the fact that ethically-made clothes are on the more expensive side — so you want to make sure that you're spending your money on high-quality pieces that are well worth the investment. These ten brands are the real deal.
RELATED: 30 Best Zodiac Tattoo Ideas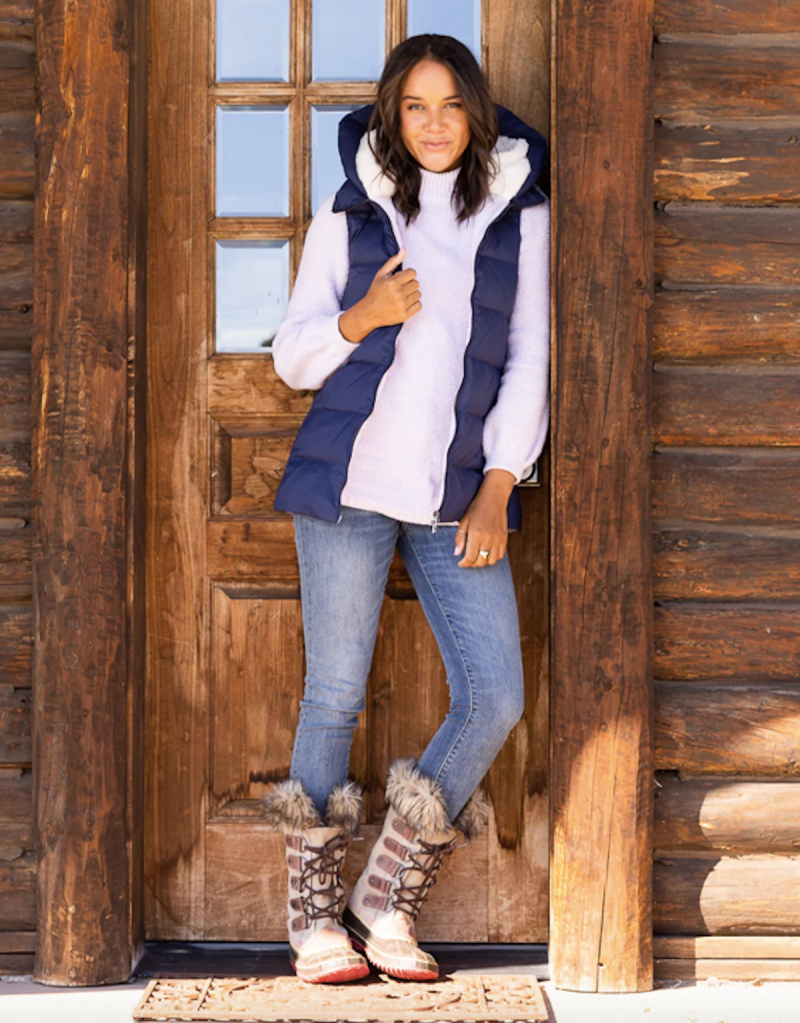 As one of the more affordable eco-friendly brands, Carve Designs is the ideal choice for shoppers who need to stick to a budget. The brand certainly doesn't sacrifice quality, though, and we love their effortless but stylish clothes.
In fact, the inspiration behind Carve's designs is the beach and the great outdoors — and it shows in the fun, colorful, and unique prints and patterns on everything from sweaters to swimsuits to outerwear.
Carve's love of nature extends to the company's production process. Ninety-five percent of the brand's clothes are made from sustainable materials such as organic cotton and recycled plastic bottles, and all items are shipped in biodegradable, compostable, plant-based packaging.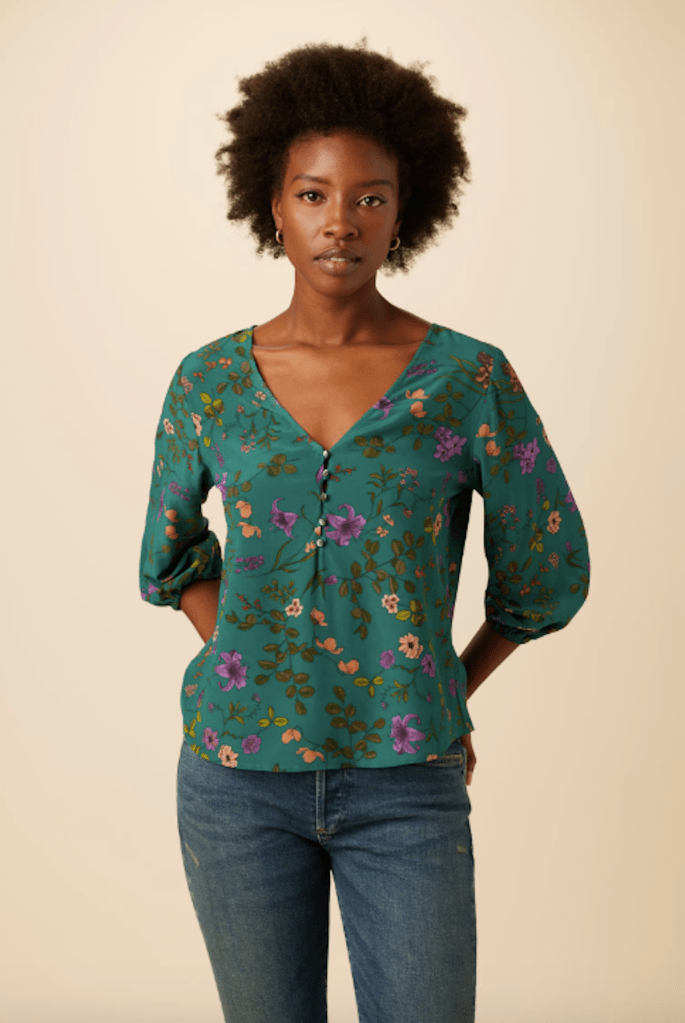 Amour Vert has a zero-waste philosophy centered around locally sourced clothing. All of the brand's clothes are produced within 20 miles of their headquarters in San Francisco.
Instead of purchasing pre-made fabric, Amour Vert partners directly with mills to develop their own sustainable fabrics. For every t-shirt purchased, a tree is planted in collaboration with American Forests® — the company is currently at 353, 990 trees and counting. 
Amour Vert is the perfect place to shop for basics and stylish business casual pieces that seamlessly transfer from day to night. We also love ReAmour, the brand's resale marketplace. If you have a piece you're no longer wearing, you can sell it right on Amour Vert's website. And, of course, it's the perfect spot to buy preloved clothes at lower price points.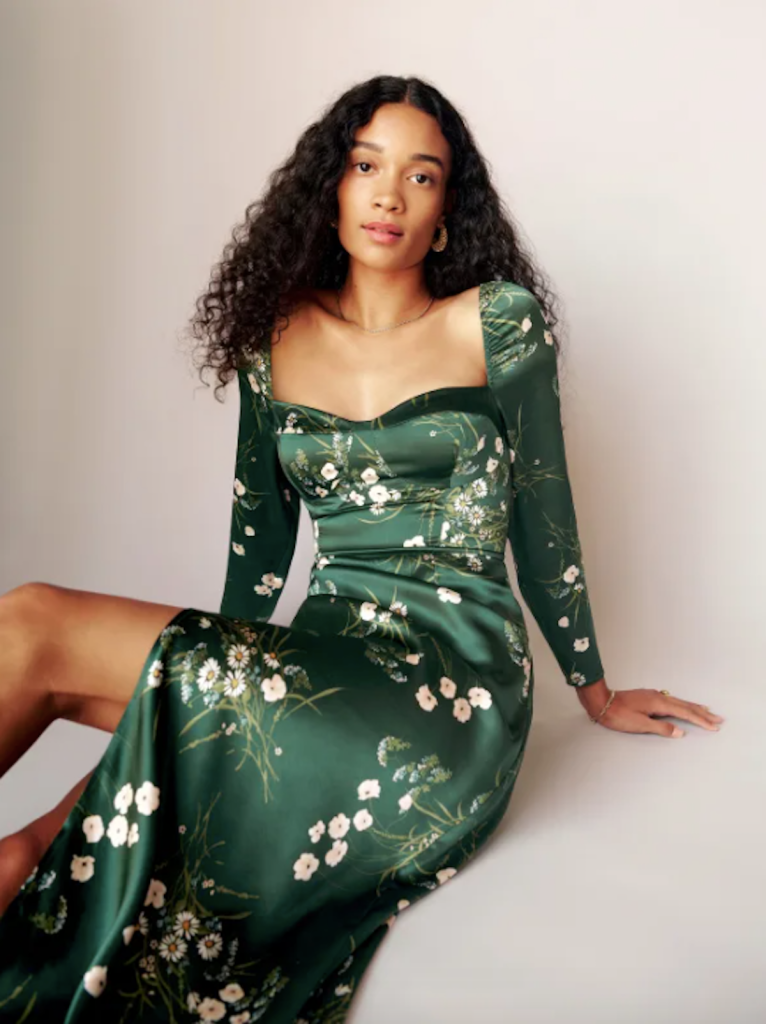 Reformation's gorgeous patterns and flattering fits are enough to make any fashionista swoon. But more importantly, the brand is committed to sustainability — it's been 100 percent carbon neutral since 2015. As it turns out, sometimes you really can have it all!
"In addition to sustainable manufacturing, they also invest in environmental offsets by partnering on projects that support clean energy and water, like contributing 140 million gallons of fresh water to dewatered rivers and wetlands across the US," Maggie Adhami-Boynton, CEO and co-founder of the live shopping app ShopThing, tells HelloGiggles. 
Jon Callahan, fashion expert and founder of Thread Curve, recommends Patagonia. The outerwear brand uses organic cotton and recycled polyester materials to make their clothing.
"These recycled materials have lesser negative environmental effects," Callahan says. "Patagonia goes above and beyond to encourage consumers to consume less and shop wisely by creating clothing from recyclable materials that are sustainable."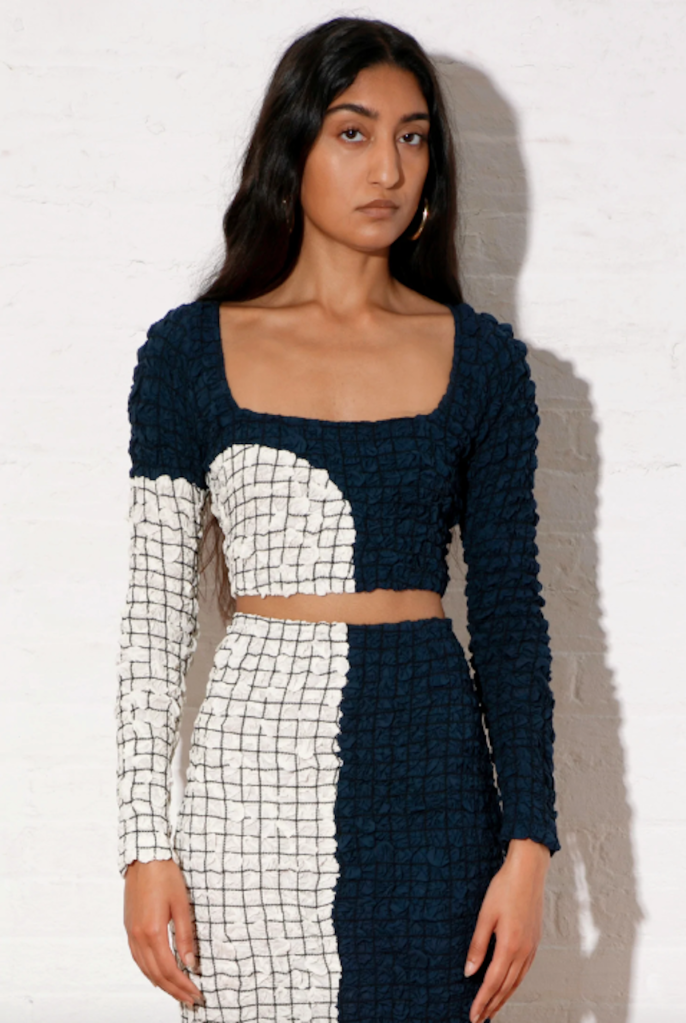 Mara Hoffman is a member of the Sustainable Act Coalition. Adhami-Boynton describes the brand as "dedicated to measuring its impact and keeping a pulse on the effectiveness of its sustainability practices, which include the development of regenerated and recycled materials, prioritizing the equal treatment of workers and artisans, and achieving the official Climate Neutral Certification." 
Mara Hoffman also has a resale section where you can buy or sell preloved clothes from the brand.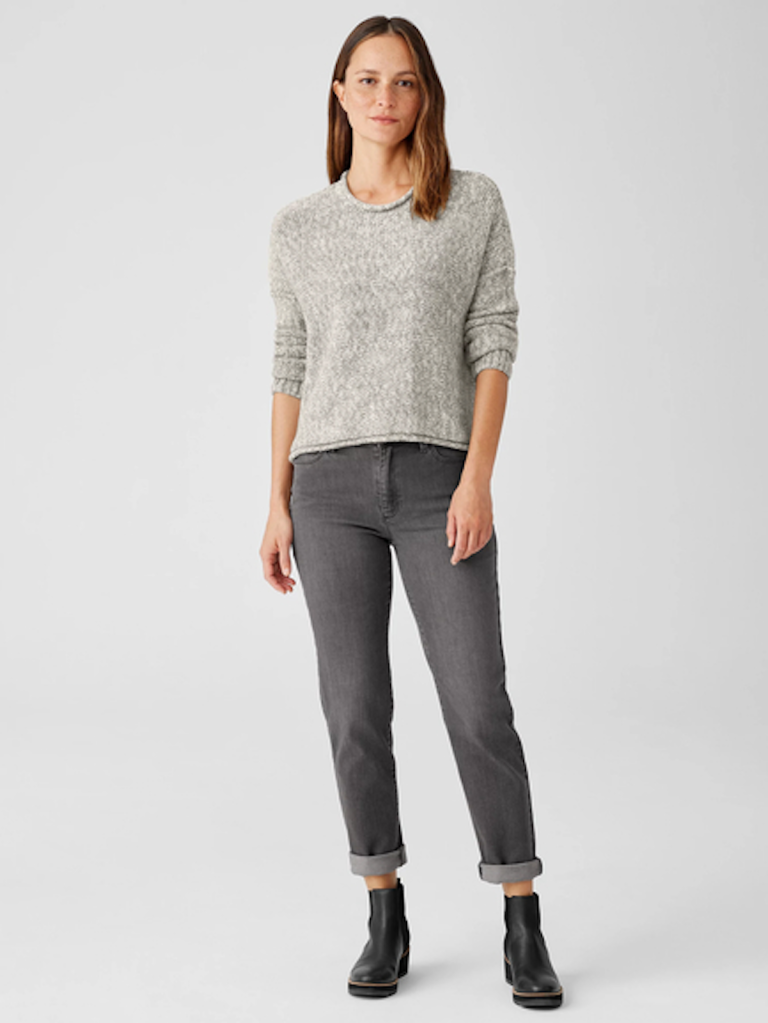 Eileen Fisher has been a longtime trailblazer in the world of sustainable fashion. Chayes says the brand has been working on sustainable clothing design and manufacturing for years — and they continue to evolve and up their standards as new design and manufacturing technologies emerge.
"Sustainable used to just mean certain types of fibers; now it means moving to a circular design and manufacturing process," Chayes explains. In addition to Eileen Fisher's high-quality, chic designs, the brand is also committed to size inclusivity. More things like this, please!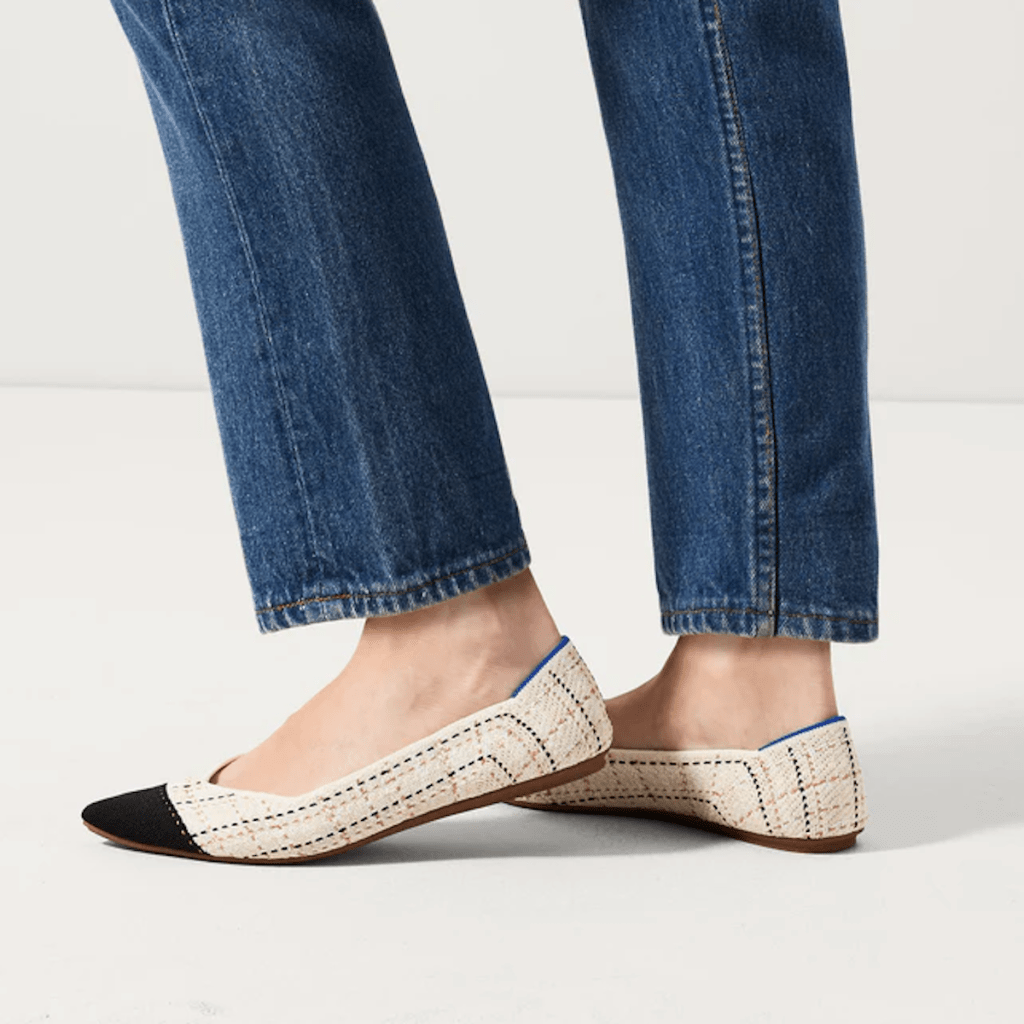 When it's time for a new pair of shoes, look no further than Rothy's. Chayes explains that, because shoes are complex to design and manufacture in any circumstances, sustainable footwear can be a challenge — but Rothy's has risen to the occasion.
"They began by turning single use plastic water bottles into shoes [and] they're now working towards circular manufacturing," says Chayes. It certainly doesn't hurt that Rothy's offers an amazing collection of flats, sneakers, and boots — so you'll find all your eco-friendly footwear needs in one place. 
In September 2022, Rothy's took a major step towards achieving circular production. In order to keep the shoes out of landfills, you can bring your old shoes to any of their retail stores where they'll be recycled and then given to the company's partners so the materials can be repurposed.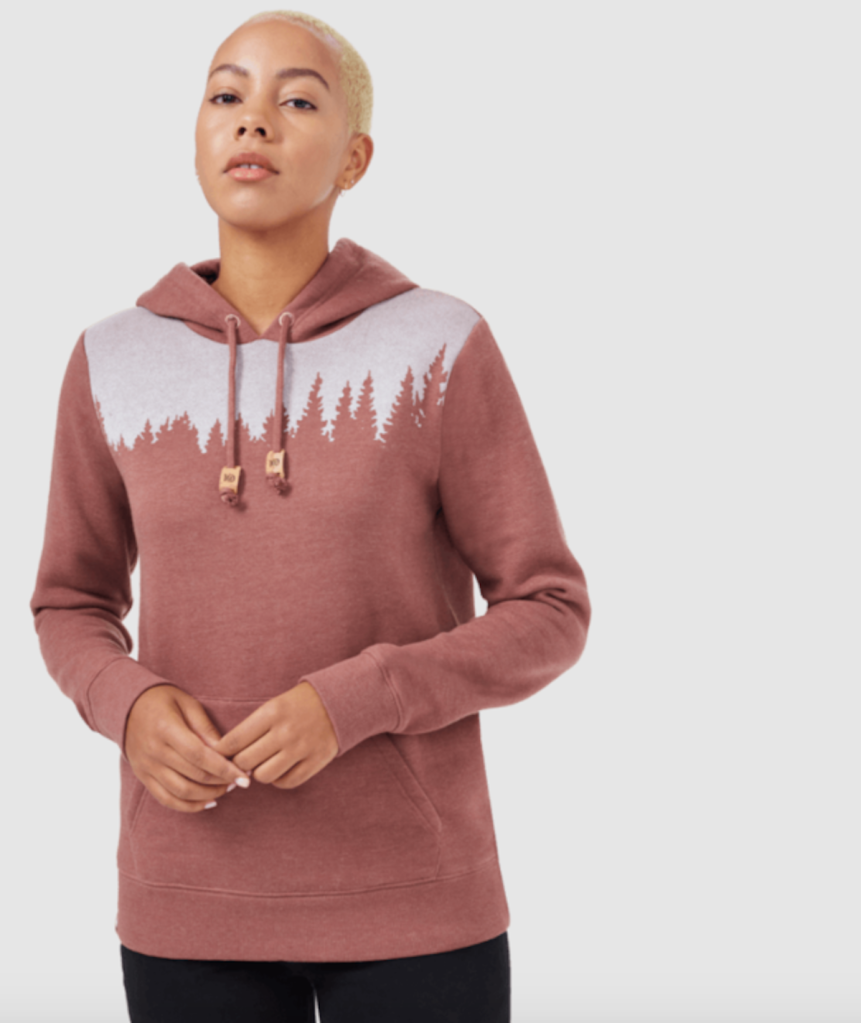 Tentree's garments are produced using an "earth-first" approach. The company sources the best eco-friendly materials for its products, such as recycled polyester, hemp, organic cotton, and Tencel. If you're looking for basics, cozy loungewear, and outerwear, you'll want to check out tentree STAT. 
But wait, there's more! Tentree plants ten trees for every item purchased — to date, they've planted over 80 million trees worldwide.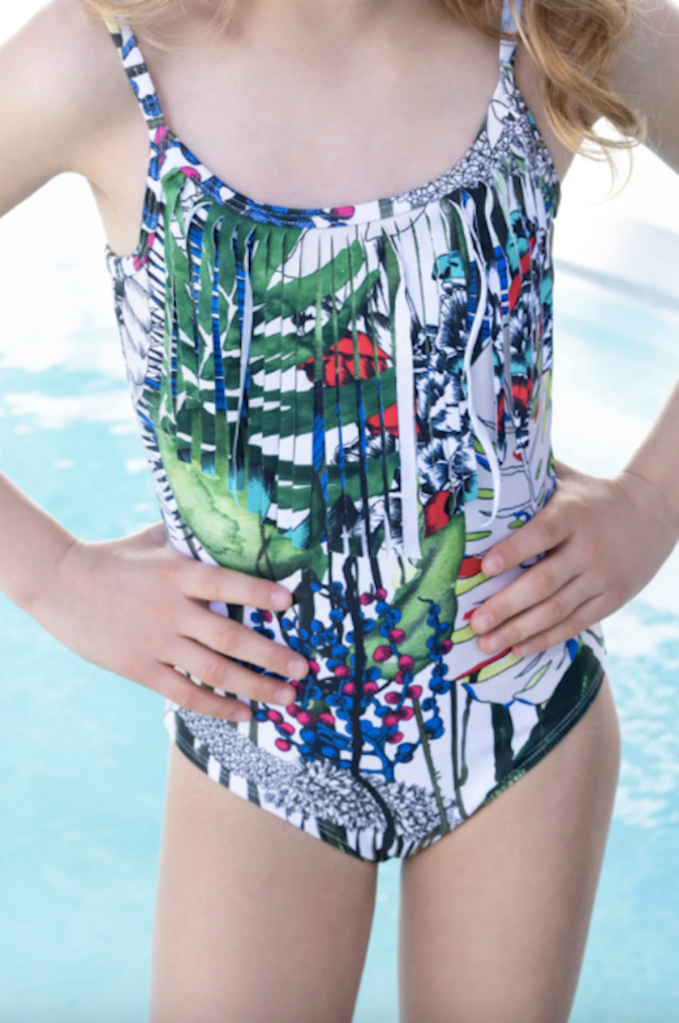 Swiminista's flattering fits and beautiful prints were enough to make us fall in love with the brand immediately. Needless to say, we were over the moon to learn that the brand also prioritizes the environment. (Is this an excuse to add a few more bikinis to the shopping cart? We think yes.)
All Swiminista's garments are made and manufactured in Los Angeles, reducing the company's carbon footprint. The fabrics are are made from luxury recycled and ethically-source materials, and no plastic is used in any of the company's packaging.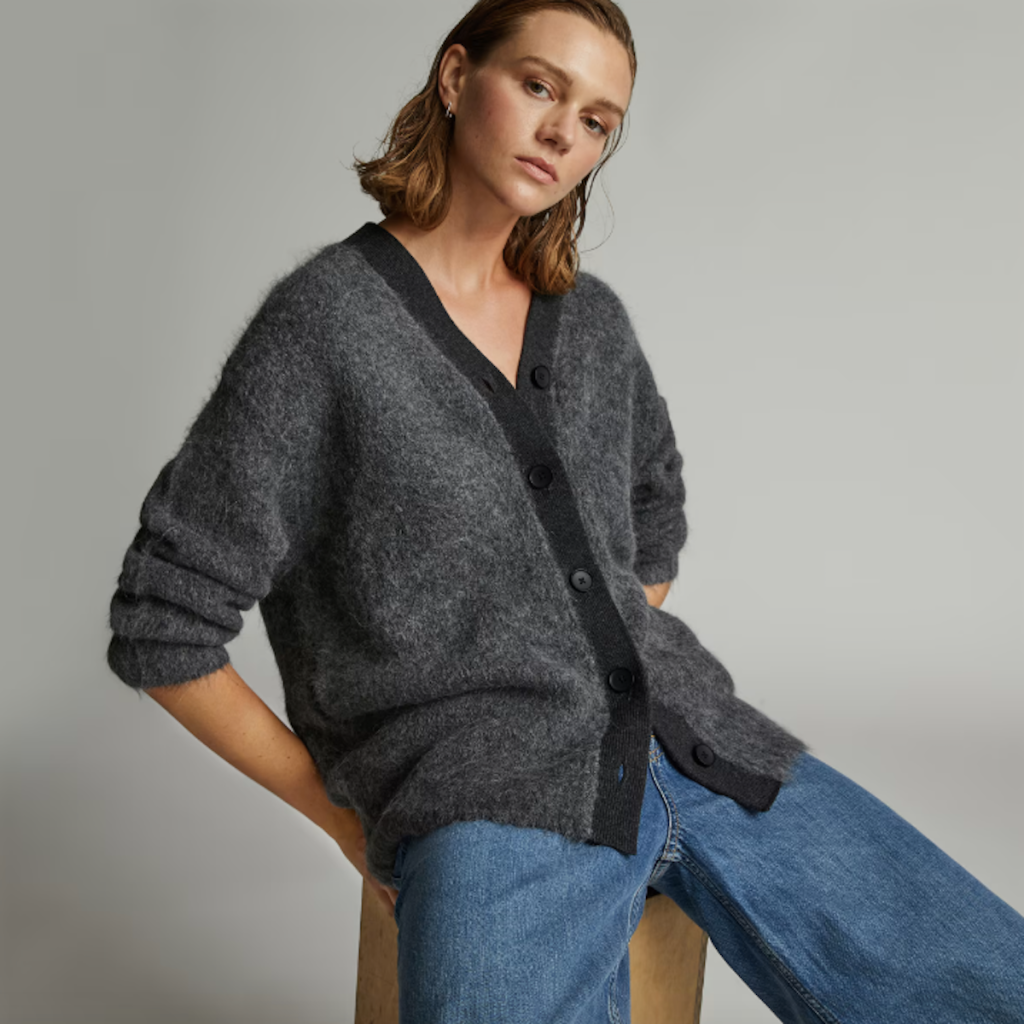 One of the most popular sustainable fashion brands, Everlane prides itself on its transparency about the steps the brand is taking in the fight against climate change.
As of April 2021, 97% of the polyester and nylon used are made from certified recycled fibers. Everlane uses items such as plastic water bottles, fishing nets, and excess fabrics to make these materials. Plus, Everlane is perfect for shoppers on a budget as their price points are on the lower end compared to other eco-friendly brands. 
Caitlin Flynn is an award-winning writer and reporter who experienced early age corporate burnout in 2015 and traded New York City for the misty air and superior coffee of Seattle.
Read more