The best drugstore cleansers you can buy in 2020, starting at just $5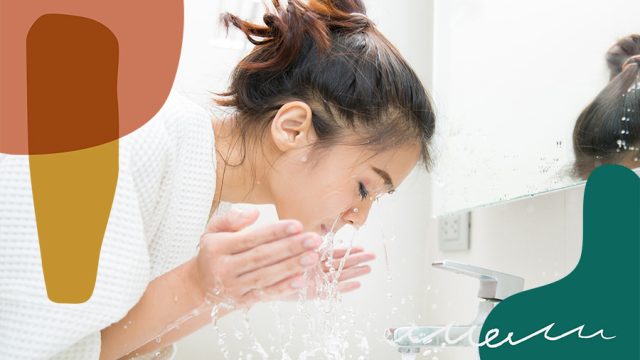 The first step you can take towards clear, radiant skin is to wash off your makeup and the debris you accumulated during the day. That means the first logical product you need to have is in your bathroom cabinet is a quality face wash that can scrub it all away.
Before we move onto talking about cleansers, though, please remember to use a makeup remover and a facial cleanser to really clear the skin of buildup. A cleanser won't necessarily remove your makeup, and a makeup remover won't necessarily cleanse the skin, since they are made with different ingredients. Some products are two-in-one, but it's important to check and be sure. Now that we're clear on that, let's move on and talk about why drugstore cleansers are, in our humble opinion, the best kind to buy.
There are beauty products that are worth investing in–like face masks and serums–because they sit on the skin for long periods of time, which allows their active ingredients to work their magic. However, rinse-off products like cleansers don't have that luxury. They're on the skin for less than a minute, which doesn't give them enough the time to perform miracles.
Sure, if you have a skin condition or sensitivity issues, you may want to stay away from products that have fragrance or alcohol, which could both lead to irritation, but generally speaking, you can find cleansing products at drugstore prices that will work for your skin type.
From micellar water and cleansing sticks to traditional facial washes, there's something on this list for everyone.
The best drugstore face washes and cleansers for every skin type:
1Best for removing makeup: Garnier SkinActive Micellar Cleansing Water
Micellar water is the do-all ingredient that cleanses and removes makeup at the same time. It's composed of micelles, tiny molecules that act like magnets to draw dirt, oil, makeup, and other debris away from the skin. This cleanser is formulated with rose water, an ingredient known for being gentle on even the most sensitive of skin types, and glycerin, which helps to hydrate the skin. Apply some micellar water onto a cotton pad, gently rub across the face, and voilà! You don't even need to rinse after using.
2Best daily wash for all skin types: Cetaphil Daily Facial Cleanser
The Cetaphil Daily Facial Cleanser is constantly recommended by dermatologists and skin care experts alike. It's marketed to people with normal to oily skin, but it works well across all skin types.
3Best for acne: Differin Daily Deep Cleanser
Made with 5% benzoyl peroxide, this face cleanser is potent enough to ward off breakouts (from cystic to hormonal), but gentle enough not to dry you out too much. It uses a dual-action technology that absorbs excess oil and releases glycerin at the same time, leaving skin soft, clear, and refreshed.
4Best for oily skin: Neutrogena Oil-Free Acne Wash Pink Grapefruit Facial Cleanser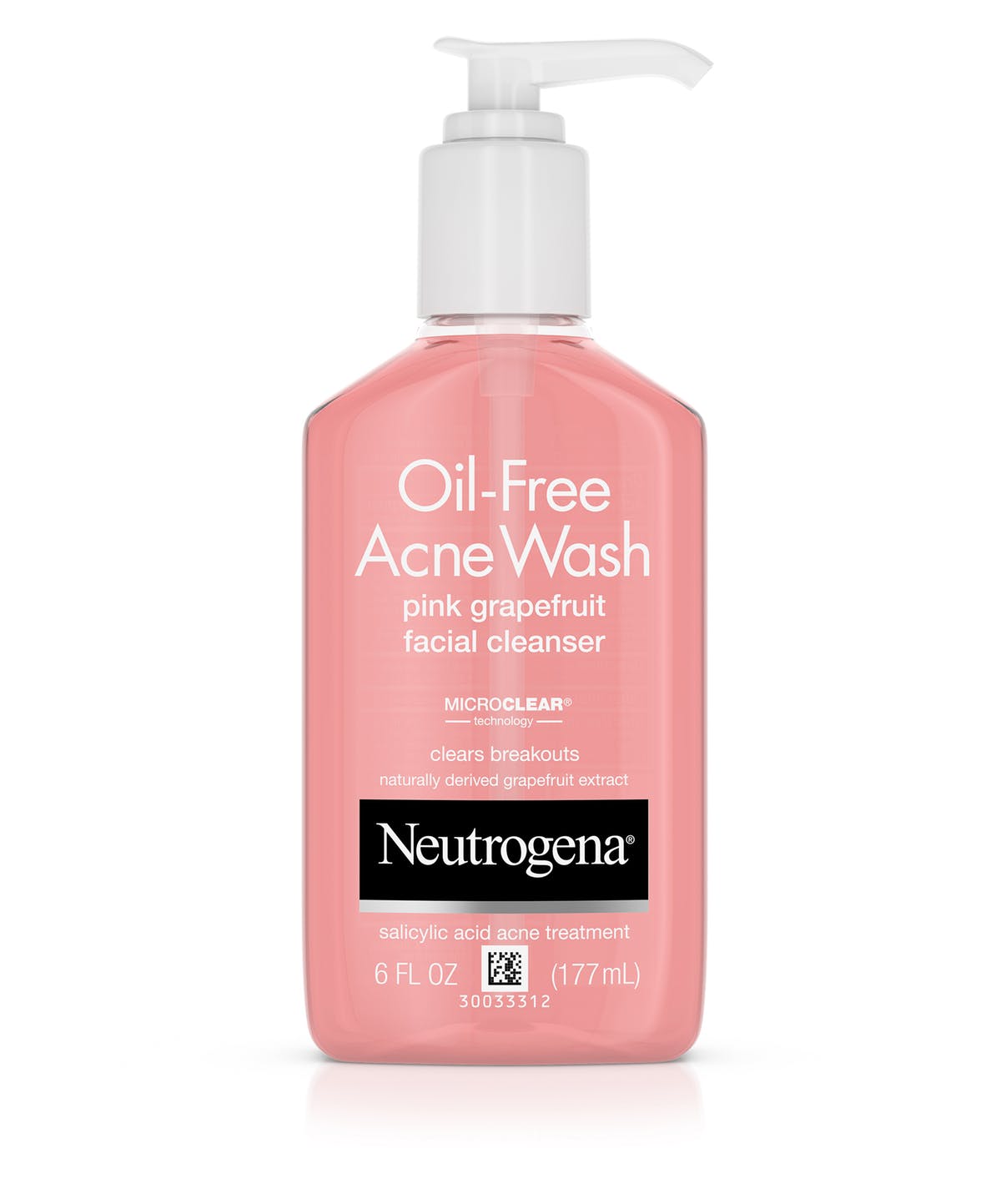 This cult-favorite face wash is popular for a reason. It gets deep down into pores to eradicate excess oil and leave your skin feeling fresh. The added vitamin C is great for helping to fade dark spots and acne scars, while the grapefruit is a delicious scent.
5Best for aging skin: Aveeno Absolutely Ageless Nourishing Daily Facial Cleanser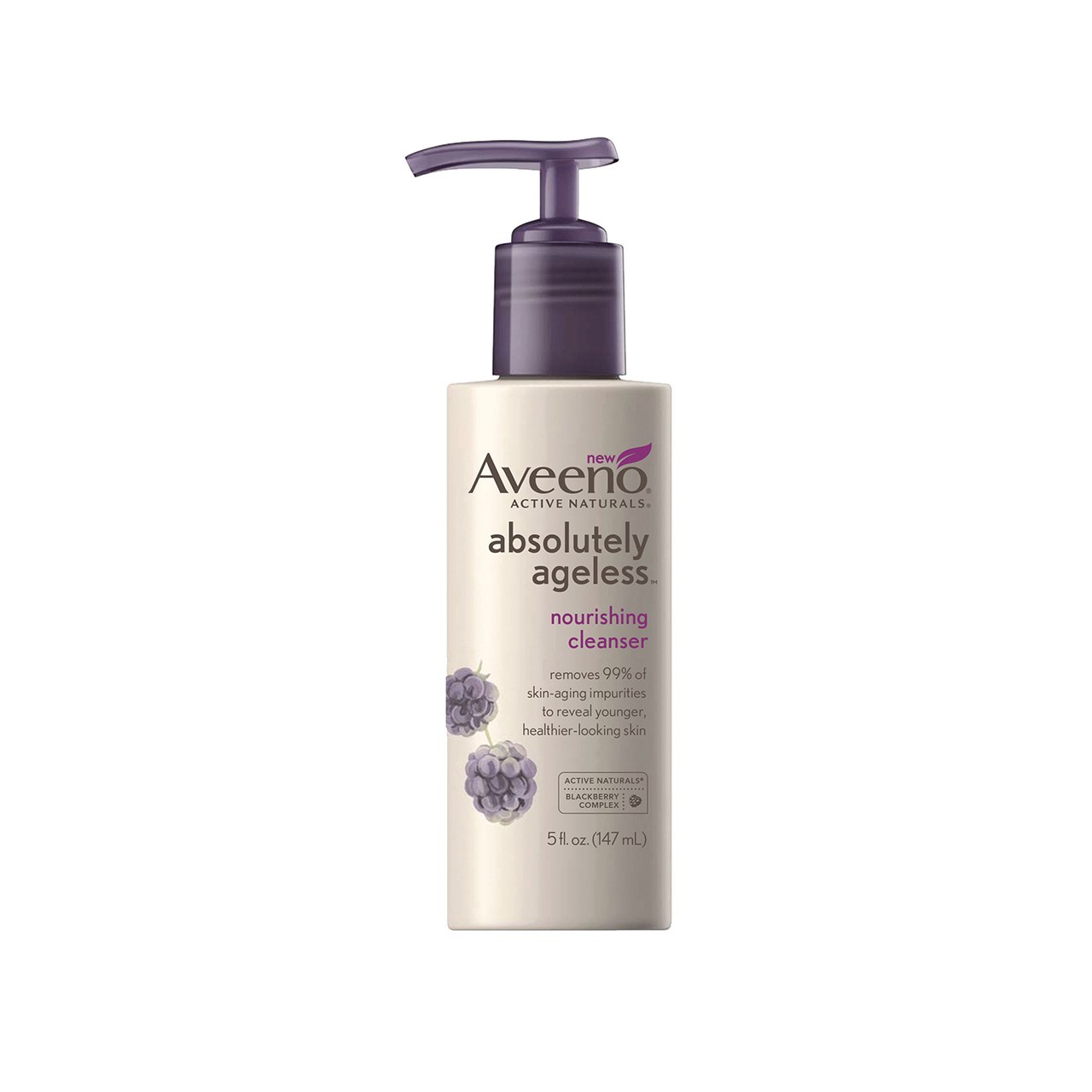 An antioxidant-rich cleanser like this one is perfect for those with aging skin. Not only does this one, made with blackberry extract, smell amazing, but it removes 99% of the dirt, oil, and makeup that exacerbate the signs of aging, leaving your skin feeling rejuvenated and revitalized.
6Best exfoliating: Biore Baking Soda Cleansing Scrub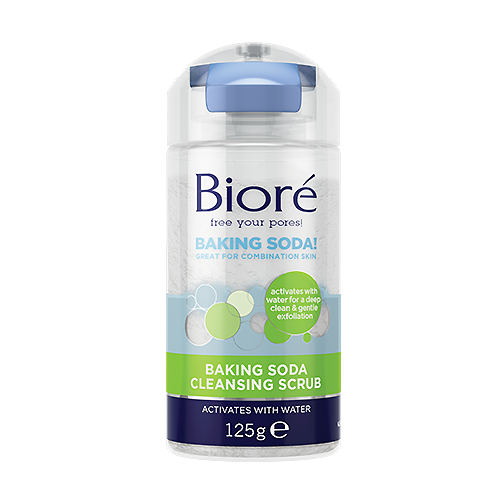 If you've ever wanted to feel like you're DIYing your beauty routine without actually having to DIY, powdered skincare could be right for you. It allows you to control how much product you put on your face, since what you do is pour out the desired amount of powder and then mix it with water to activate its ingredients. Also, since you control how much you use, you can really stretch your dollar and make this cleanser last a few months.
7Best balm: Pond's cleansing balm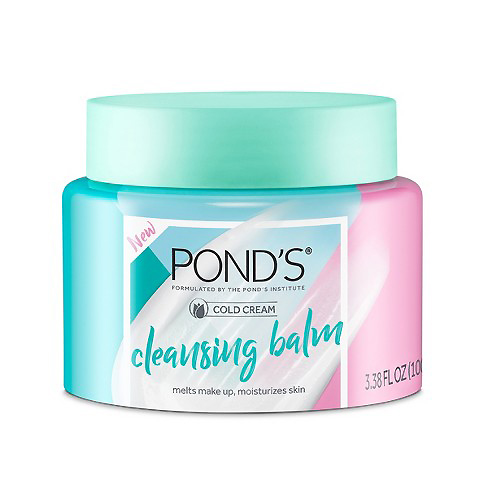 Does anybody else have a mother, aunt, or grandmother who swears by POND'S Cold Cream? If so, they may be pleased to hear that the brand launched a new product made to upgrade your nightly beauty routine. Use your fingers to scoop up the desired amount of product, massage it into your skin to melt makeup and impurities away, then rinse off.
8Best for on-the-go: St. Ives Apricot & Manuka Honey Cleansing Stick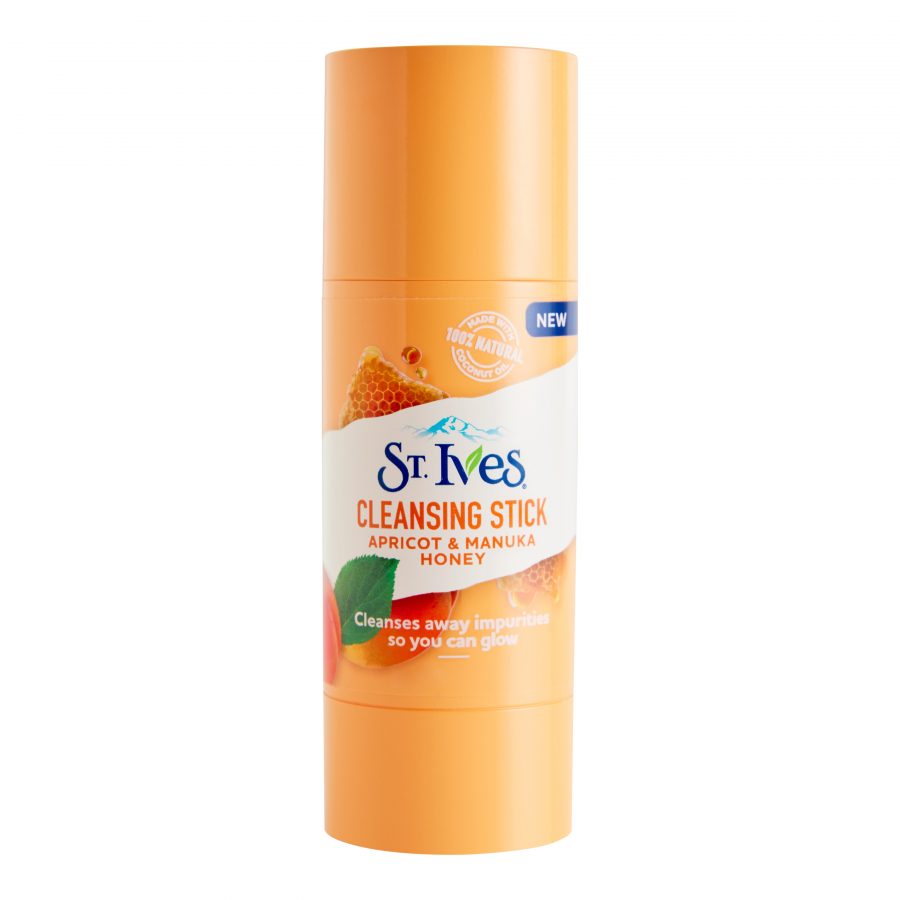 Skincare sticks are perfect for the on-the-go person who likes their beauty routine to be mess-free. This solid balm can be stored in any purse or gym bag, and to use it, all you have to is rub it across your face, gently rub in the product, and either wipe it off with a cotton ball or rinse with water.
9Best hydrating: CeraVe Hydrating Facial Cleanser
For those who want to give their skin an extra boost of hydration, this cleanser is the right choice. It's packed with hyaluronic acid and ceramides, which are essential to keeping your skin moisturized. Think about it like this: Hyaluronic acid (or HA) is the brick, and ceramides are the mortar that keep the bricks together. Now, imagine that the mortar and those bricks are your cells, and that those cells are locking moisture into the skin to help keep it healthy. Cool, right? Plus, the pump makes it easy to use in the shower, maybe even while you're using one of your favorite drugstore shampoos and conditioners.
10Best for sensitive skin: Olay Hungarian Water Essence Calming Liquid Cleanser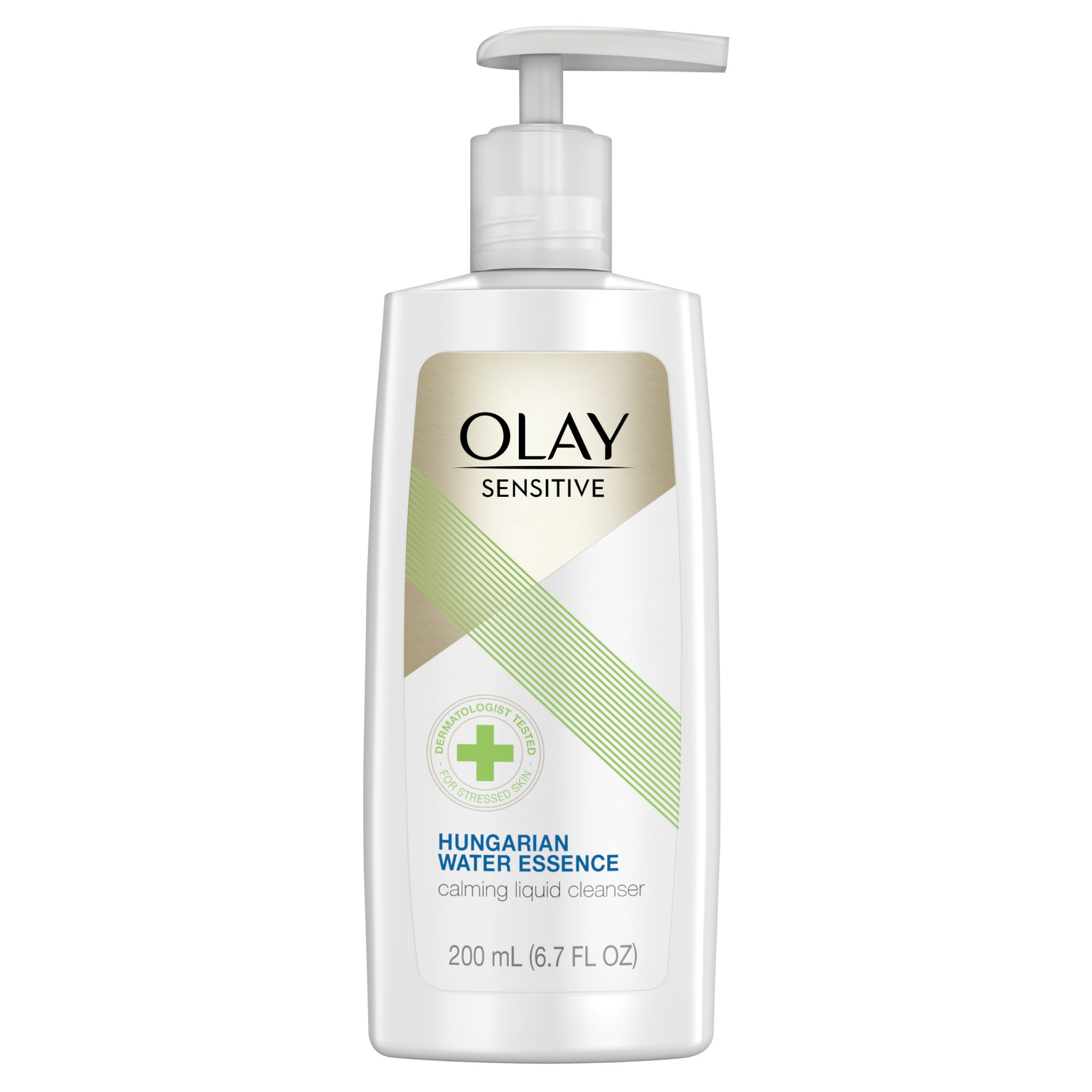 The glycerin in this cleanser treats dryness and restores the skin's barrier by replenishing moisture levels needed to maintain healthy skin. It also removes debris without stripping skin of its natural oils—a common side effect of harsher cleansers that can lead to dryness and irritation.