8 Affordable Eye Creams for Brightening Pesky Dark Circles
Say goodbye to puffiness, bags, and fine lines with these affordable picks.
Do you ever get a full eight hours of sleep, just to wake up with dark, puffy circles under your eyes? The skin under our eyes is thinner and more delicate than the skin on the rest of our face (or body, for that matter), so it needs a little extra TLC. That's where a good eye cream comes in handy. "Under-eye fine lines, puffiness, [and] dark circles are a common issue presented to me by patients almost daily," says board-certified dermatologist Shari Sperling, M.D. "Unfortunately there is no magic cure that can address this, but eye creams, which are thicker and contain special moisturizing and anti-aging ingredients, can help."
If you don't currently use an eye cream as part of your skincare routine, the good news is they don't have to cost a ton of money to work. There are plenty of drugstore eye creams on the market that will address under-eye bags, puffiness, dark circles, crow's feet, and more. Dr. Sperling says to look for creams that have ingredients like vitamin B3, which helps to lighten circles, along with antioxidants like vitamin C, and retinol and peptides, which add anti-aging benefits. Additionally, ceramides are beneficial for moisturizing the area and keeping it healthy and youthful-looking.
Bear in mind that creams formulated for the eye area are usually more concentrated and thicker in consistency than your average facial moisturizer, so just a little will go a long way. To apply, put a pea-sized amount on your ring finger and gently tap it into the skin. Over time, you'll be able to say goodbye to under-eye bags and hello to brighter-looking eyes.
Shop the best drugstore eye creams:
Olay Eyes Retinol24 Night Eye Cream
$$38.99
Shop it
Ulta
Dr. Sperling recommends this silky, fragrance-free cream—which contains vitamin B3, vitamin E, and a branded retinoid complex made by Olay—for smoother, brighter skin under your eyes. Retinoids are the ultimate anti-aging ingredient, and this formula absorbs quickly and goes deep into your skin's surface, so you can apply it at night and wake up in the morning to younger-looking eyes.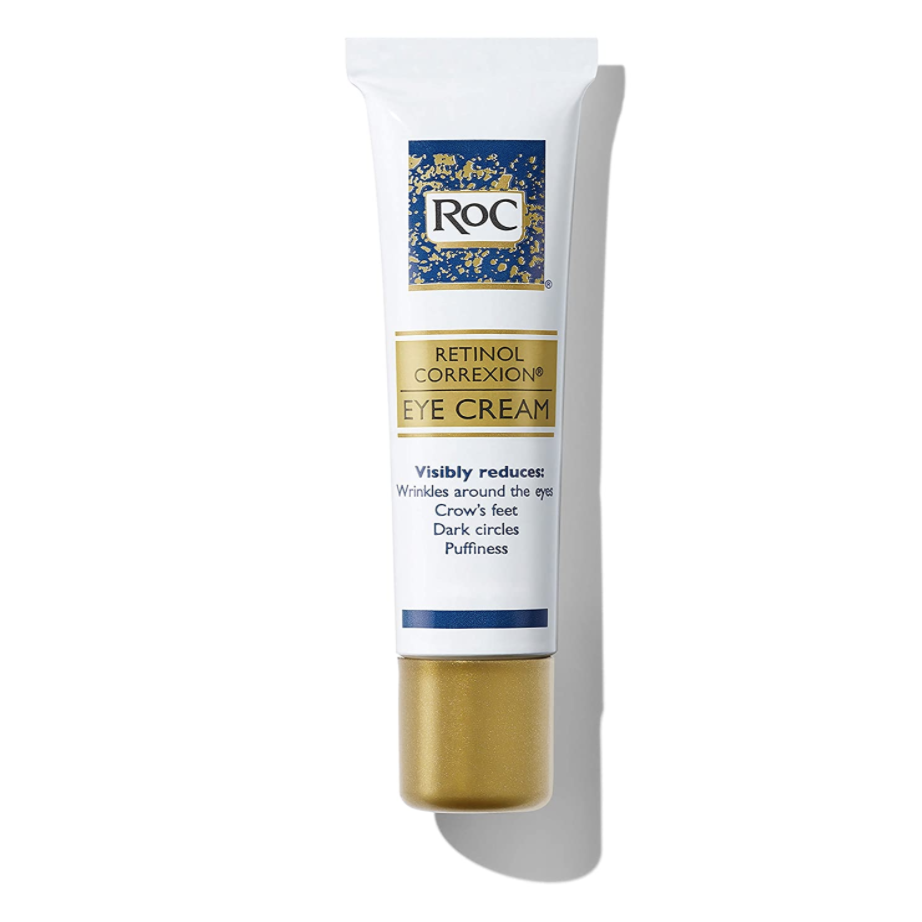 RoC Retinol Correxion Anti-Aging Eye Cream Treatment
Shop it
Amazon
A favorite of derms and estheticians alike, this potent eye cream needs only to be applied once at night for long-lasting results. The formula contains retinol, a powerful form of vitamin A that helps boost skin-cell turnover and improve collagen over time, making this drugstore pick especially helpful for smoothing out fine lines and wrinkles. Plus, it's gentle and non-greasy.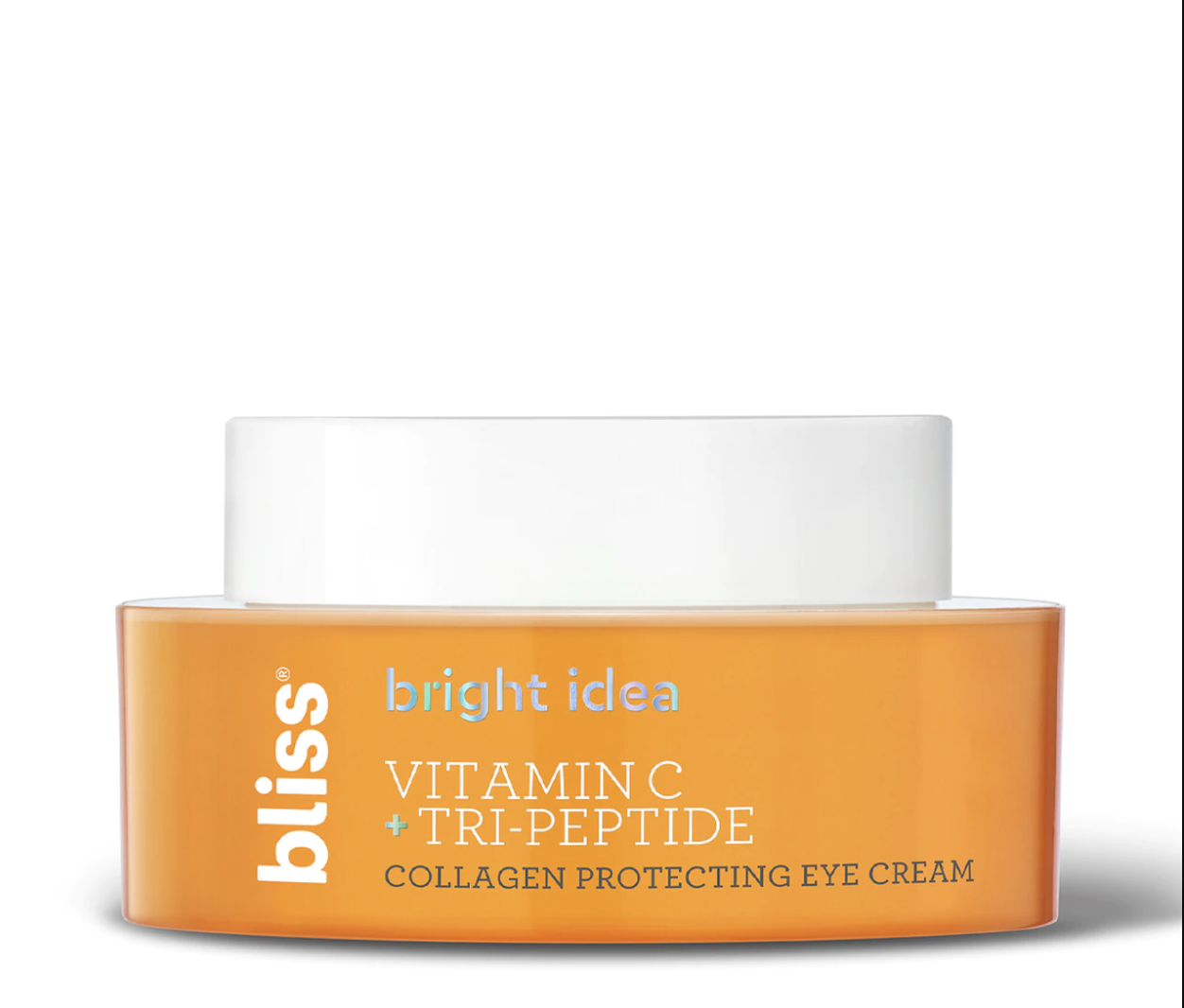 Bliss Bright Idea Vitamin C + Tri-Peptide Collagen Protecting Eye Cream
$$24
Shop it
Ulta
This vegan eye cream visibly brightens the skin thanks to effective, non-irritating forms of vitamin C and niacinamide—ingredients that help with hyperpigmentation. The addition of peptides in this one also boosts the skin's natural elasticity, giving a plumping effect that helps reduce the look of fine lines.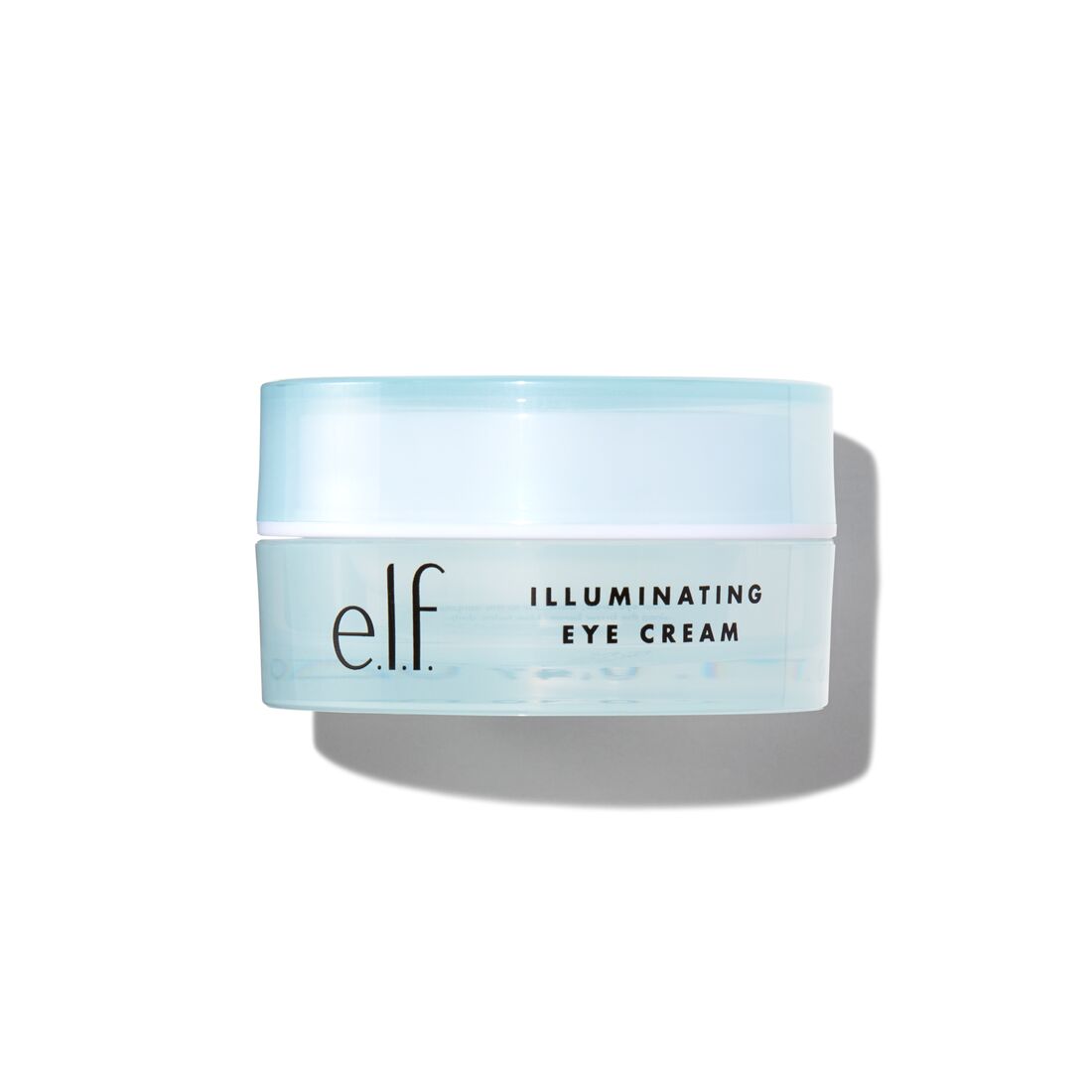 e.l.f. Illuminating Eye Cream
$$10
Shop it
Ulta
At just $10 a jar, you can't beat the price of this brightening eye cream. Made with jojoba seed oil, vitamin E, and cucumber extract, it helps to effectively soothe any puffiness, redness, or irritation around your eyes. Shea butter, glycerin, and green tea hydrate the area as well. Plus, this eye cream is lightweight enough to wear under makeup.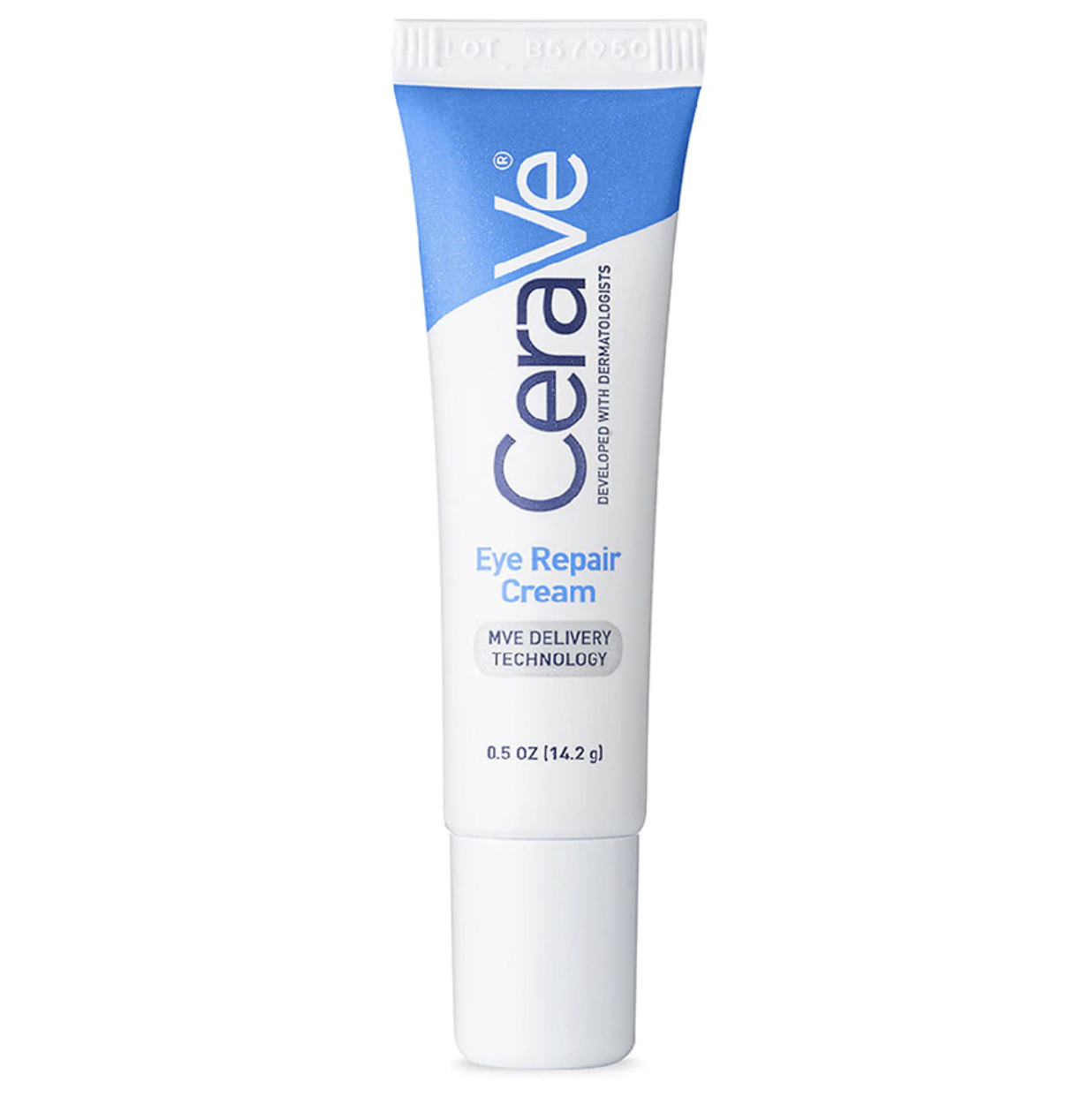 CeraVe Eye Repair Cream
Shop it
Amazon
Dr. Sperling loves this no-frills eye cream since it's affordable and effective. "This cream contains everything you need for healthy under-eyes, including hyaluronic acid, ceramides, and niacinamide to help with shadowing," she says. It's also fragrance-free, hypoallergenic, and ophthalmologist tested, making it particularly great for those with sensitive skin.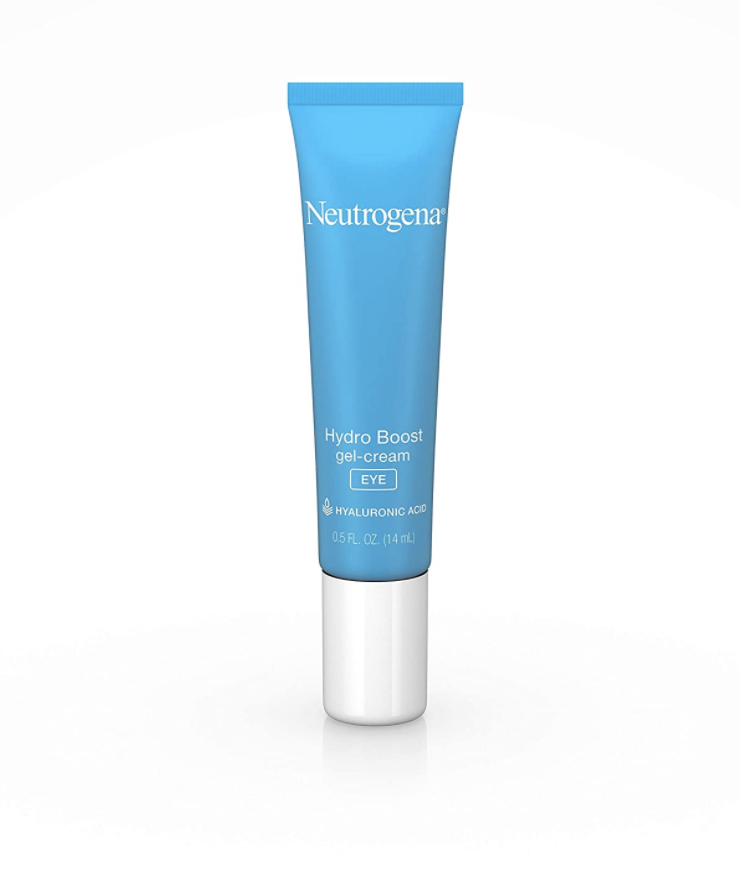 Neutrogena Hydro Boost Hydrating Gel Eye Cream
Shop it
Amazon
If dryness is your main concern, give your under-eyes a healthy dose of hydration with this eye cream that contains hyaluronic acid, an ingredient that attracts moisture to your skin and locks it in. The unique water-gel formula absorbs quickly and has long-lasting moisturizing power.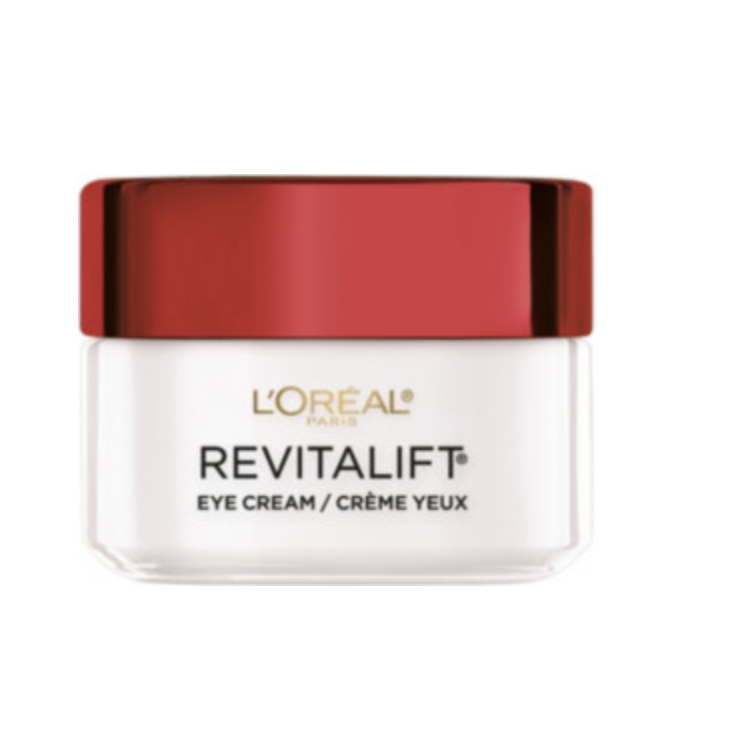 L'Oréal Revitalift Anti-Wrinkle + Firming Eye Cream Treatment
$$17.99
Shop it
Ulta
This rich cream is great for hydrating, brightening, and revitalizing tired eyes. It contains de-puffing caffeine along with hydrating glycerin, calming soy extract, and retinol for fighting signs of early aging. After regular use, the formula helps to make the skin around your eyes stronger and look more supple.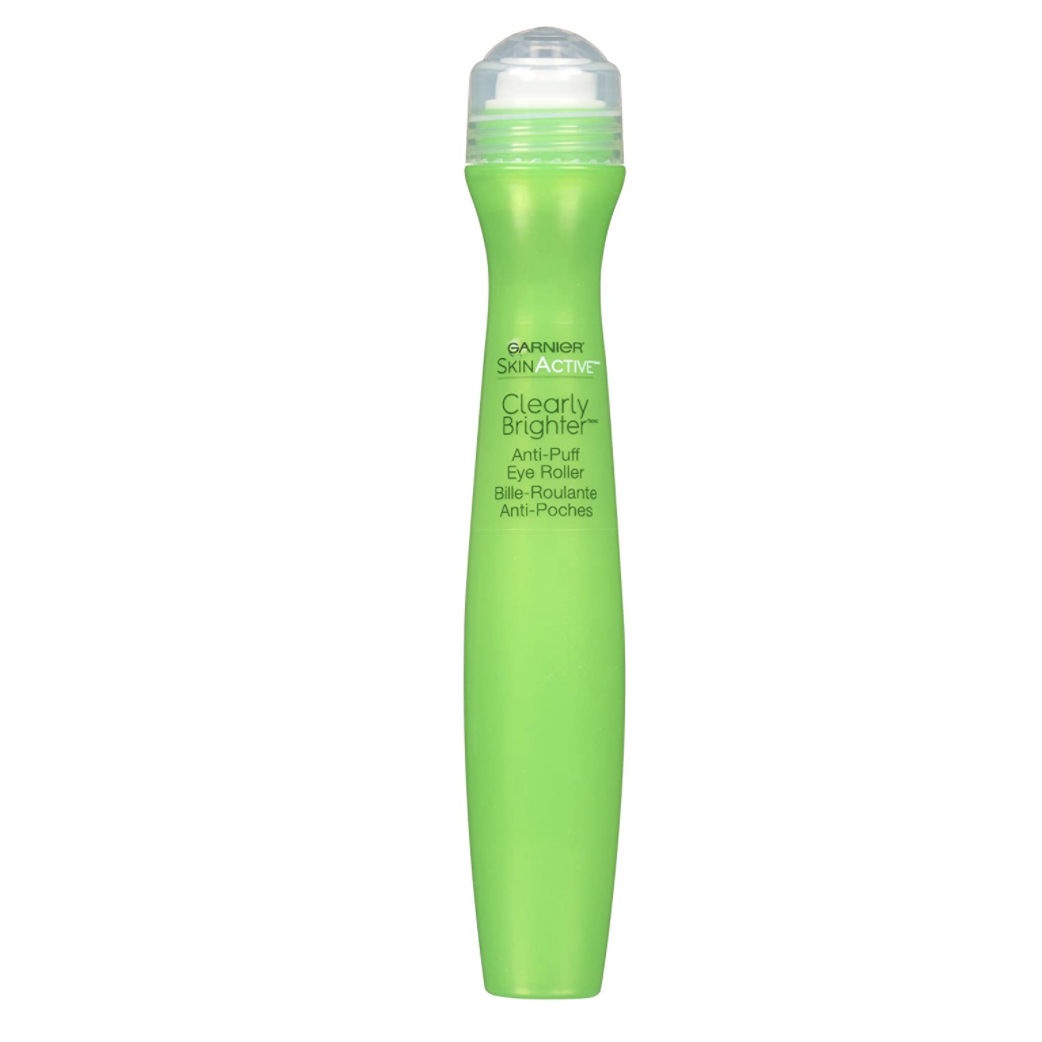 Garnier SkinActive Clearly Brighter Anti-Puff Eye Roller
Shop it
Amazon
This de-puffing eye treatment feels like it belongs in a spa. The cooling roller delivers a gel eye cream that contains a refreshing mix of caffeine, which constricts blood vessels, and vitamin C, which brightens. The addition of mint makes the de-puffing powers of this innovative roller nearly unmatched.