The 7 best drugstore body lotions for nourishing dry skin
We spend a lot of time, love, and money on our skincare routines. Most of the time, we are researching the best moisturizers, serums, and tools for our face. But too often we forget to give the rest of our body the TLC it deserves. News flash: Your skin is the largest organ in your body, so to give it an all-around glow, you have to keep all of it hydrated and healthy. That means using a body lotion daily.
"As opposed to your facial moisturizer, body lotions have the advantage of being lighter in texture and easier to spread over larger surface areas," says Kenneth Mark, M.D., a cosmetic dermatologist based in New York. He says to look for humectant ingredients—like alpha hydroxy acids (AHAs), glycerin, and glycerol, which attract moisture to the skin—when shopping for these products.
The good news is that getting a good, high-quality body lotion doesn't have to cost you a lot of money. In fact, some of the best ones are available at the drugstore!
To get the most out of these affordable products, keep a bottle on hand when you step out of the shower, and apply the lotion while your skin is still damp so that those hero hydrators can lock in moisture and absorb deeply into the skin.
Shop the best drugstore body lotions of 2020:
1Best moisturizing drugstore body lotion for aging skin: Cetaphil Restoring Lotion with Antioxidants
$23.99
Shop it
Available at Walgreens
A winner of one of our 2020 Beauty Crush Awards, Cetaphil's Restoring Lotion has added antioxidants and niacinamides to neutralize free-radical damage and repair the skin barrier. The first step for anti-aging is skin protection and repair, which is exactly what this formula does.
2Best drugstore body lotion for sensitive skin: Vanicream Moisturizing Skin Cream
If you have extremely sensitive skin and/or eczema, this lightweight, non-greasy cream is for you. It works with your body's natural chemistry to deliver soothing hydration without irritation and is free of dyes, parabens, and fragrances.
3Best-smelling drugstore body lotion: Vaseline Intensive Care Calm Healing Lotion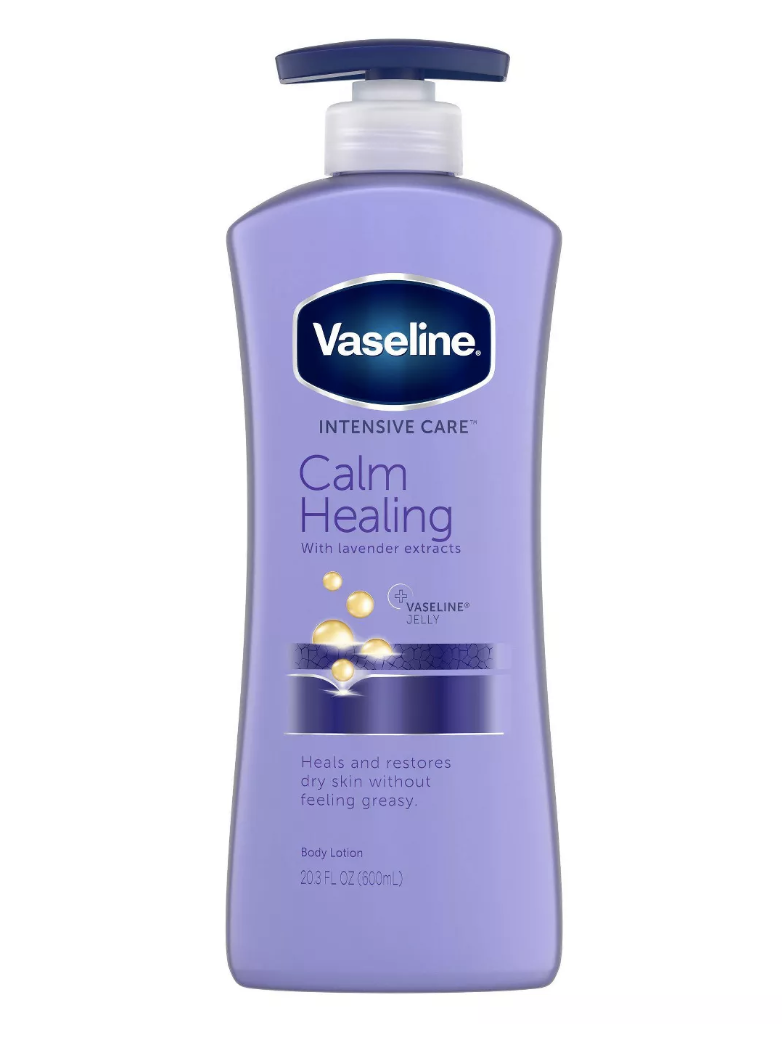 If you're looking for a spa-like experience with your body lotion, look no further than this calming option from Vaseline. Made with microdroplets of Vaseline Jelly to lock in moisture, it repairs ultra-dry skin, while lavender extracts add a relaxing twist that will help you unwind.
4Best drugstore body lotion with SPF: Aveeno Daily Moisturizing Lotion SPF 15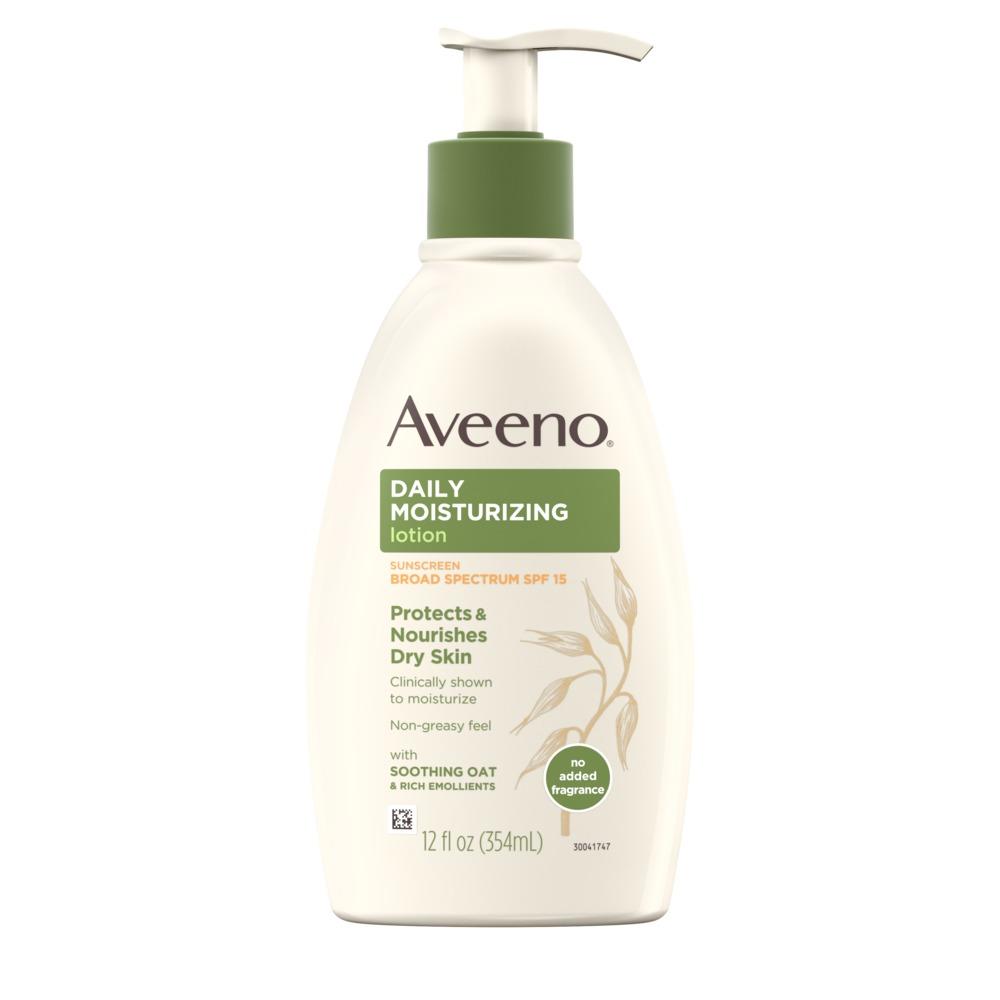 This body lotion has a smooth, silky formula packed with nourishing colloidal oats and rich emollients that melt into the skin to combat dryness. This lotion also contains broad-spectrum SPF 15 to protect your body from harmful UV rays.
5Best drugstore body lotion for dry skin: Neutrogena Hydro Boost Whipped Body Balm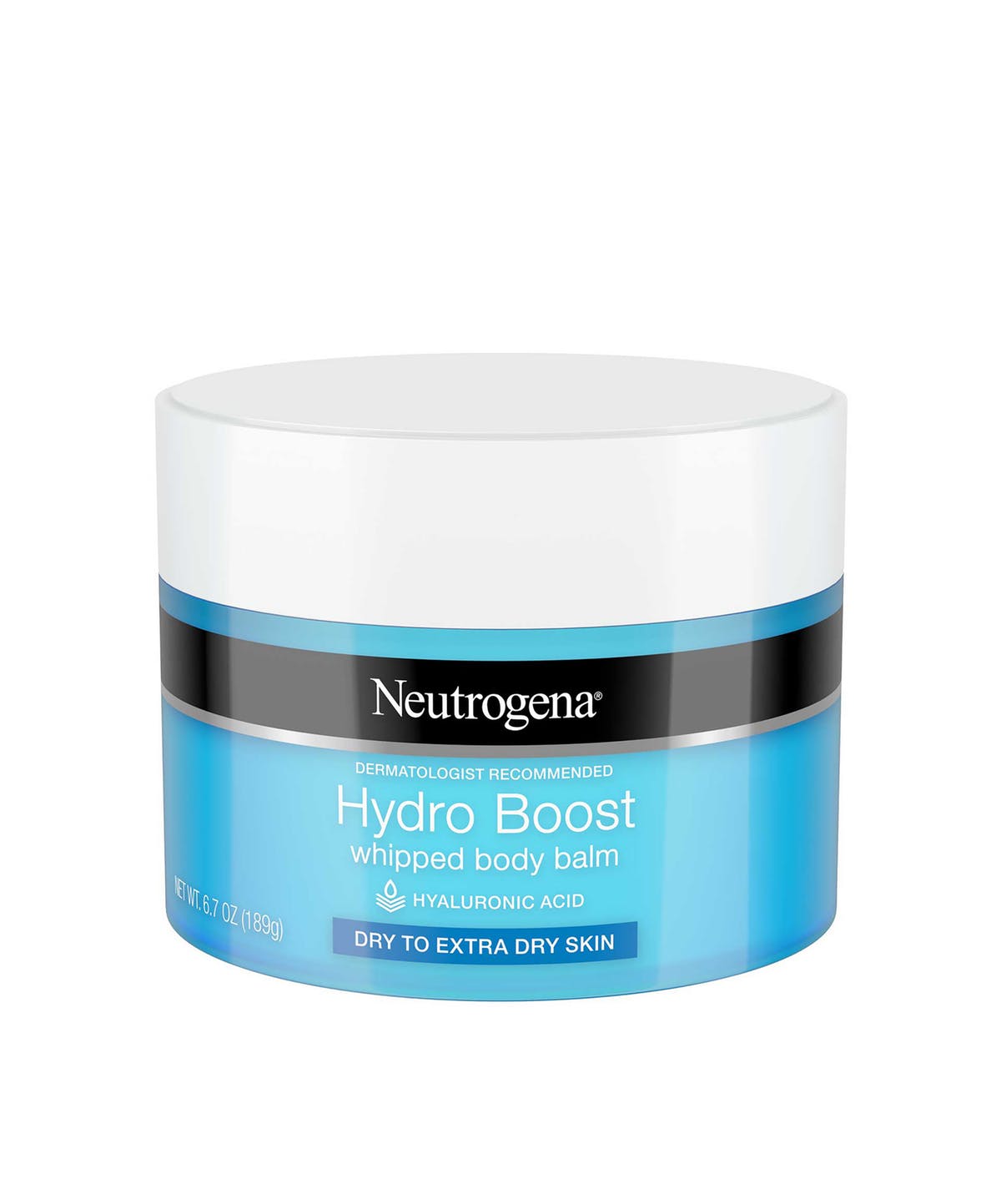 If you love Neutrogena's Hydro Boost moisturizer for your face, this whipped body balm won't disappoint. The decadent, velvety whipped texture is fast-absorbing and intensely hydrating. It's made with hyaluronic acid that draws moisture to the skin and locks it in, and it has a cooling effect that instantly soothes skin.
6Best dermatologist-recommended drugstore body lotion: AmLactin Daily Moisturizing Body Lotion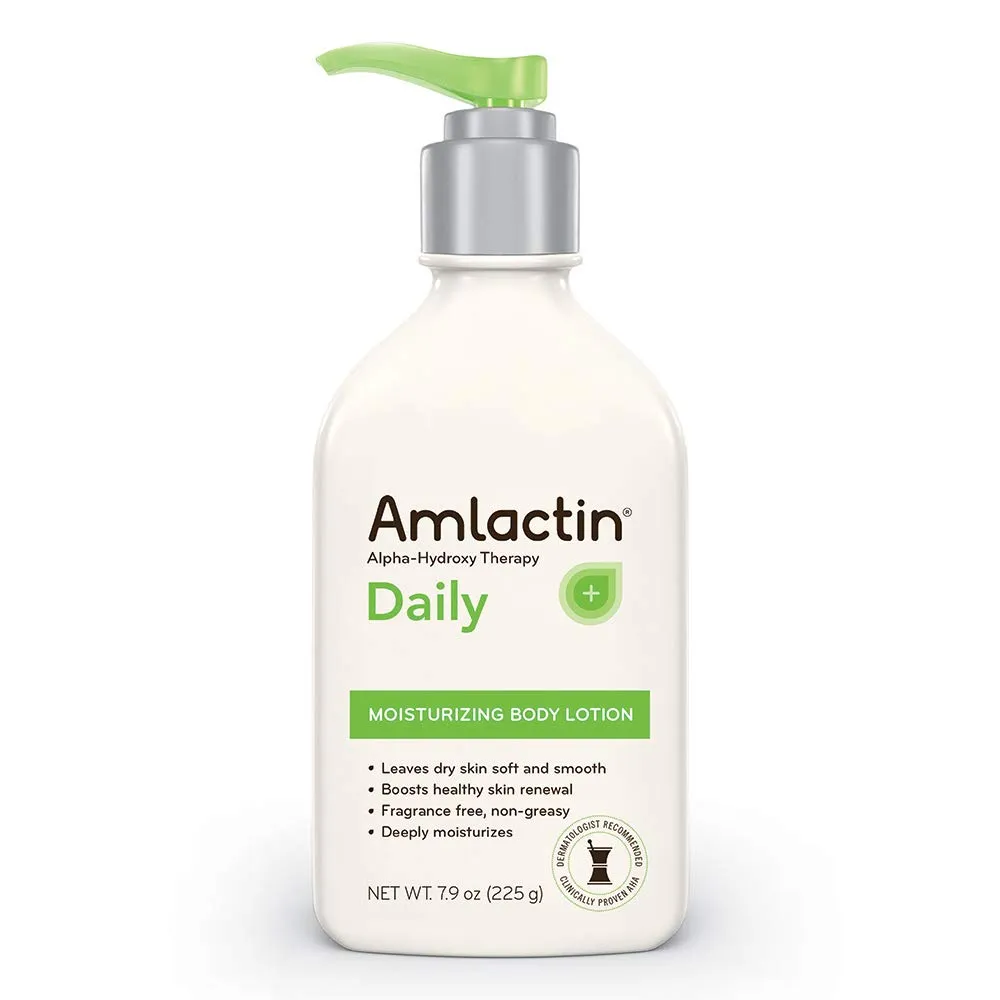 A favorite of dermatologists, including Dr. Mark, this moisturizing body lotion is not only deeply hydrating but also contains an alpha hydroxyl acid (AHA). The AHA makes the formula exfoliating, too, which helps smooth out the dead layer of skin cells (bye-bye, tiny bumps!) and boost skin renewal.
7Best drugstore body lotion for itchy skin: Curél Dry Skin Therapy Itch Defense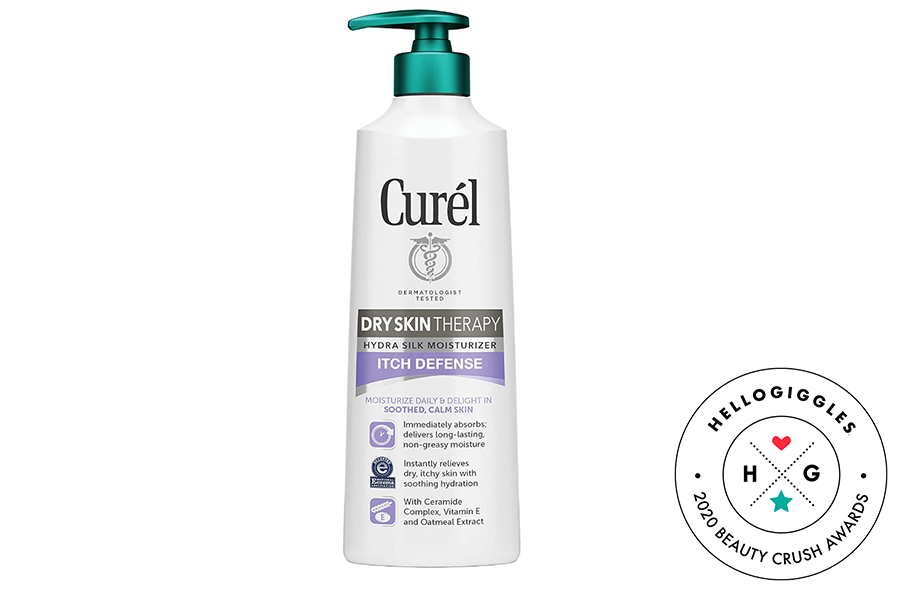 Another winner of one of our Beauty Crush Awards, this fast-absorbing body lotion tackles dry, itchy skin by calming and soothing it, thanks to its stellar formula. It's packed with ceramides, vitamin E, and oatmeal extract—and its moisturizing effects can last all day.