The best-dressed stars on the CMAs red carpet, including Reese Witherspoon's perfect LBD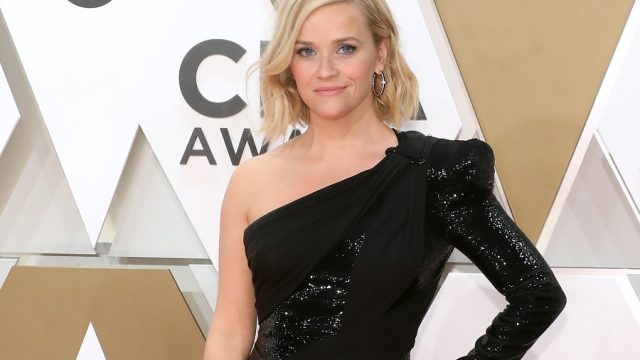 Maren Morris won Best Album for GIRL (and we were standing to cheer at our TV, as a result)—but who won best-dressed at the 2019 Country Music Awards? Well, when this many A-listers come to play, it can be hard to pick just one. Instead, we have to celebrate a whole list of stars who had major fashion moments on the CMAs red carpet.
Country music fashion is all about glitz and toeing the line of "over the top" (or just pushing that line to infinity, which we also respect). So the CMAs red carpet is always a fun one to keep your eyes on while you're blasting Kacey Musgraves' "Space Cowboy" from the comfort of your home.
Check out our picks for the best-dressed celebrities at the 2019 CMAs. It might just inspire you to add some feathers and fringe to your wardrobe.
Reese Witherspoon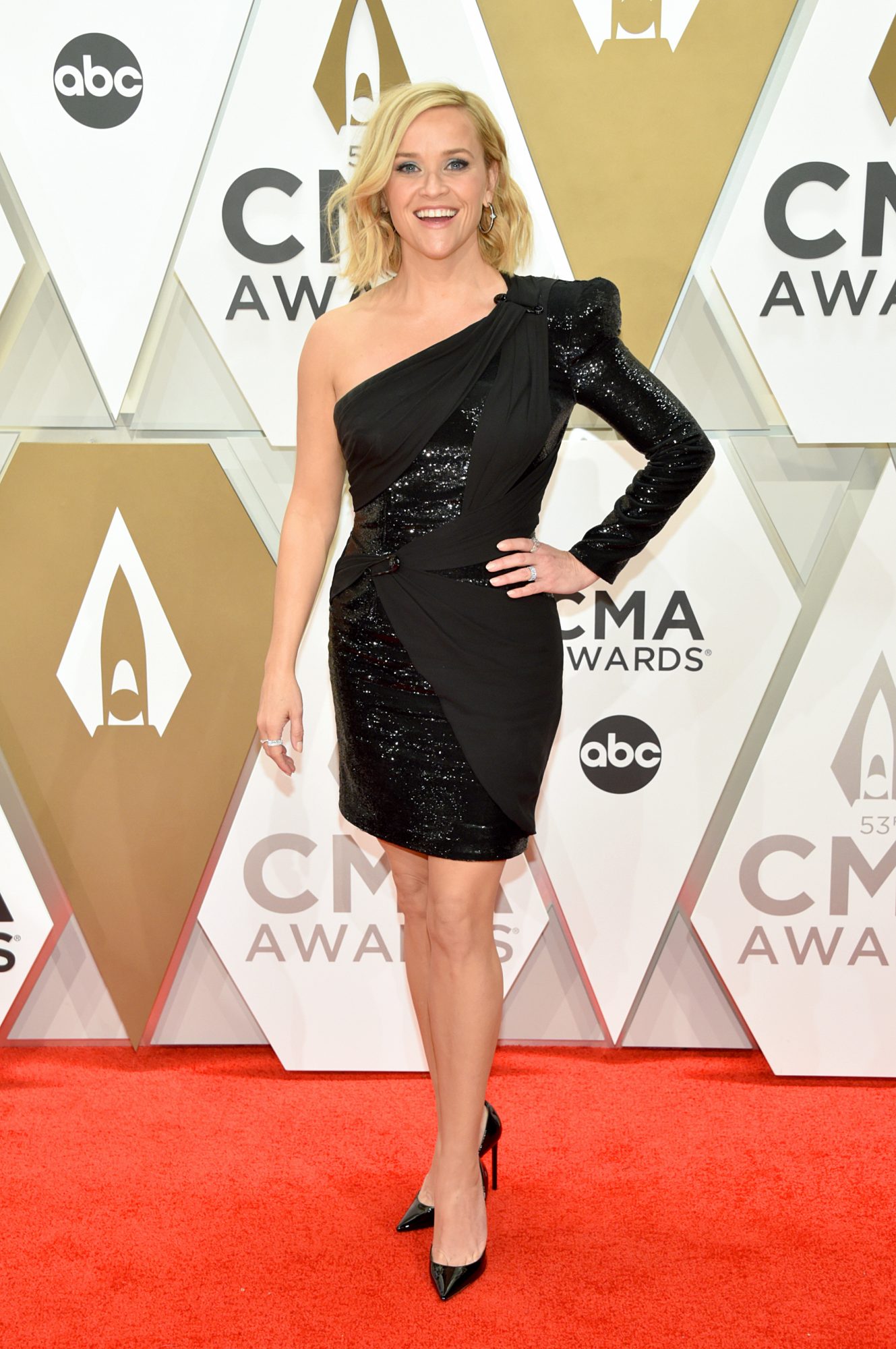 As a professional Southern celebrity, of course, Witherspoon showed up at the Country Music Awards. And while she didn't take things to the extreme, we have to respect this perfect little black dress from Saint Laurent. It has touches of sparkle and a definite black-tie neckline, so it's a perfect understated look that is far from a wallflower. Plus, that length on a red carpet? Love!
Nicole Kidman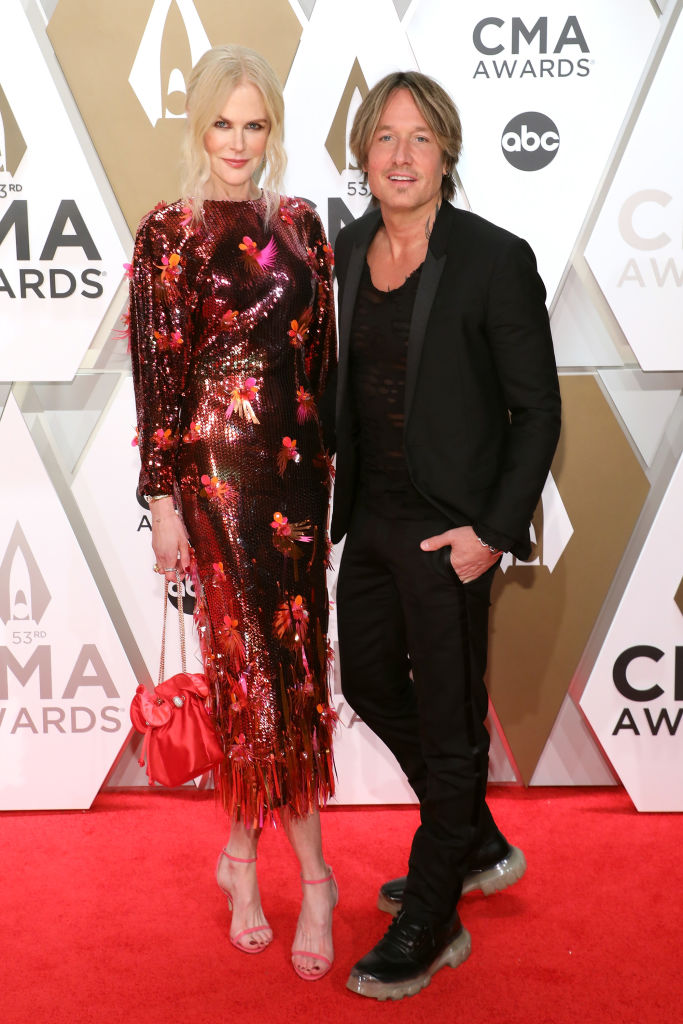 One of our favorite people to watch at the Country Music Awards is always Witherspoon's co-star Nicole Kidman. She's there to support her husband, Keith Urban, but she seems so happy and excited about every part of it. And on the 2019 CMAs red carpet, she sparkled and shone in her Versace dress. The fringe at the bottom of the midi length is *chef's kiss.*
Kacey Musgraves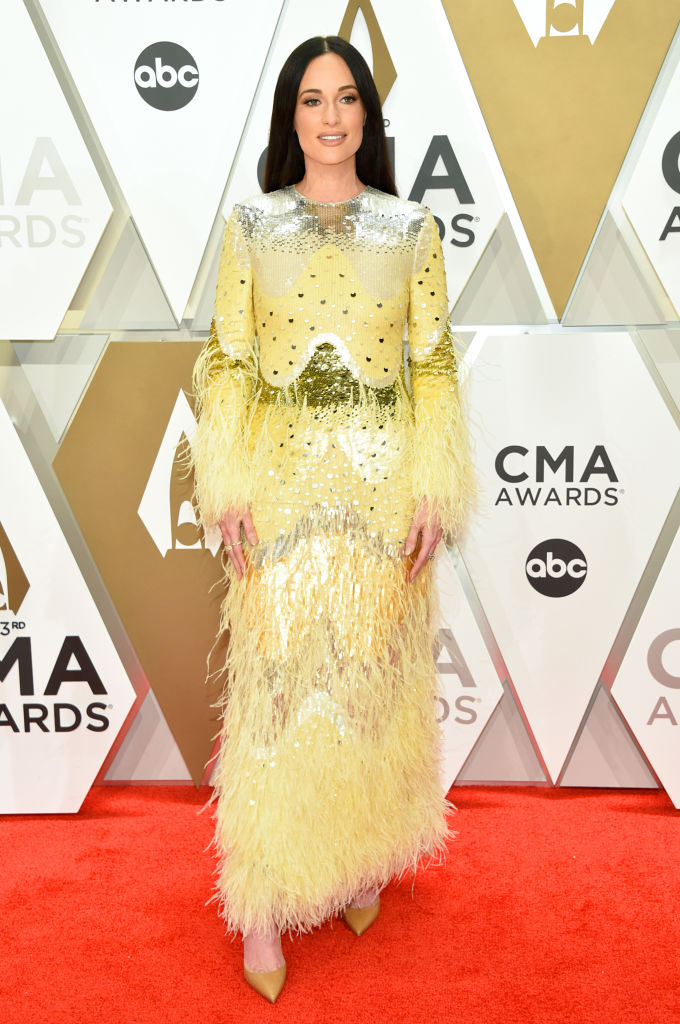 Speaking of fringe, we have to talk about Kacey Musgraves. Though the feathered look may not be for everyone, we appreciate Musgraves' dedication to standing out on every single red carpet she graces. This Cher-esque look is just the right amount over the top.
Lil Nas X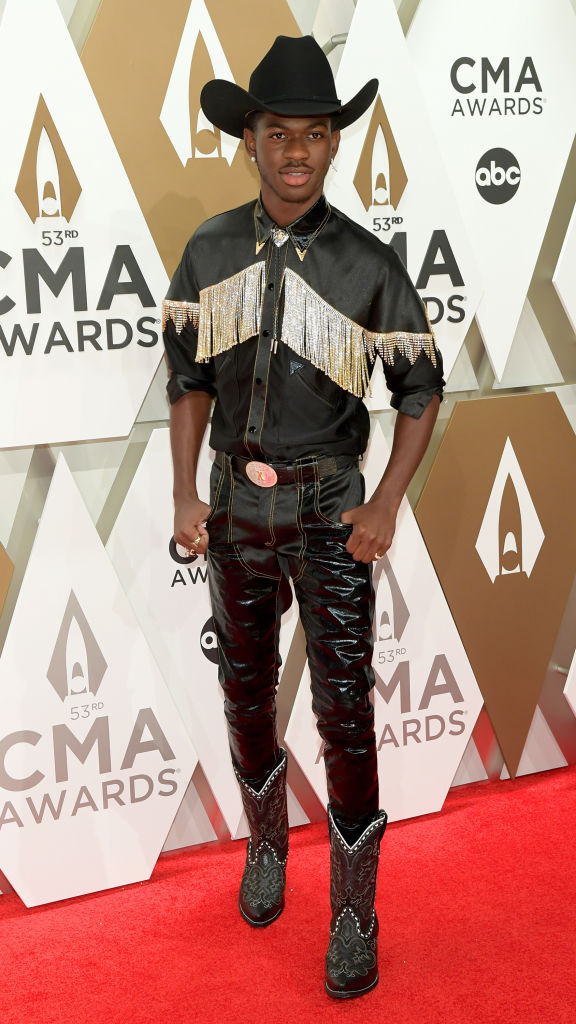 Much like Musgraves, it wouldn't be a CMAs red carpet without Lil Nas X. We love his thoroughly country look with bonus sparkly fringe. (Would wear an entire dress in that sparkly fringe, TBH.) And, of course, you have to love the cowboy hat.
Jennifer Nettles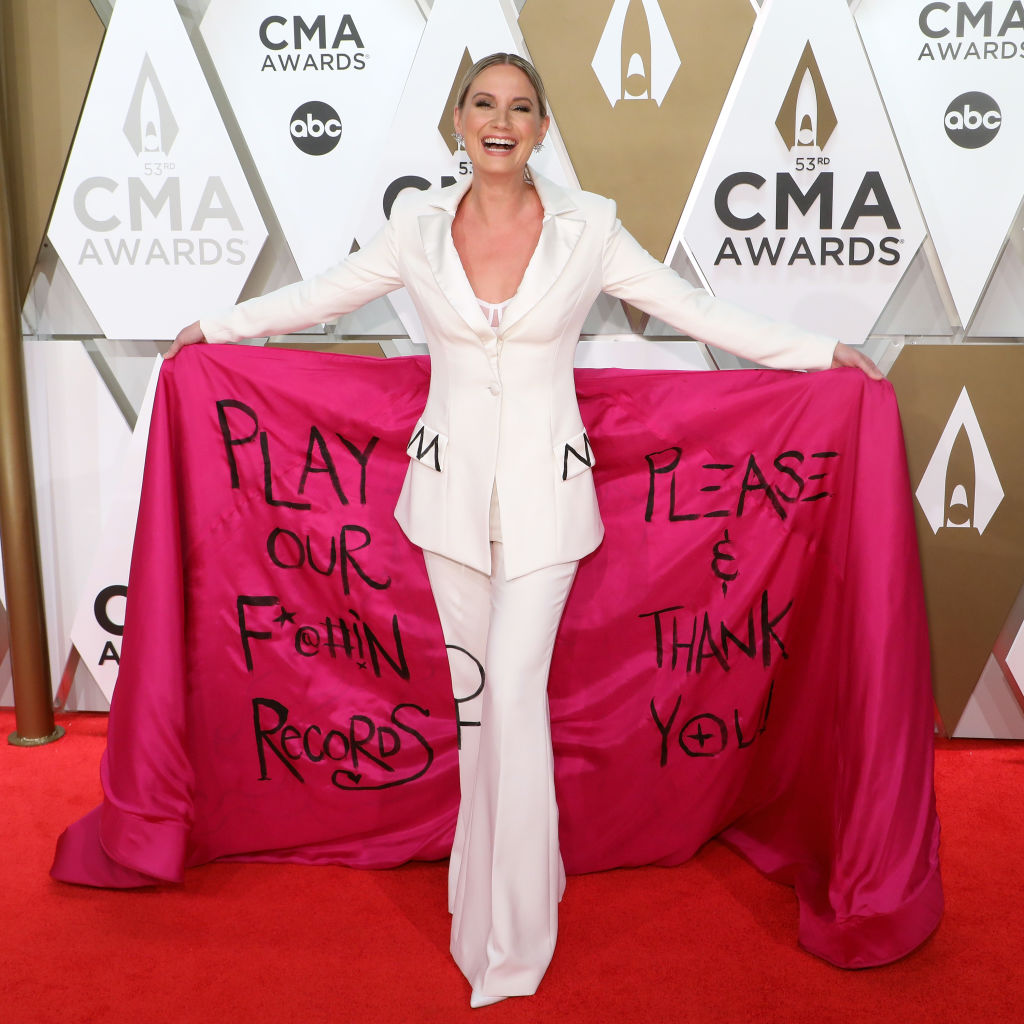 Jennifer Nettles used her look to call out country music radio for not playing women artists. Her Christian Siriano and artist Alice Mizrachi suit said "equal pay" on the back and "Play our f*@#!n records, please & thank you." Preach, Jennifer!
Hannah Brown
The former Bachelorette and current Dancing with the Stars contestant made us want to re-do our weddings so we could wear this *gorge* white gown. Please, Atelier Zuhra, we'll take one.
Maren Morris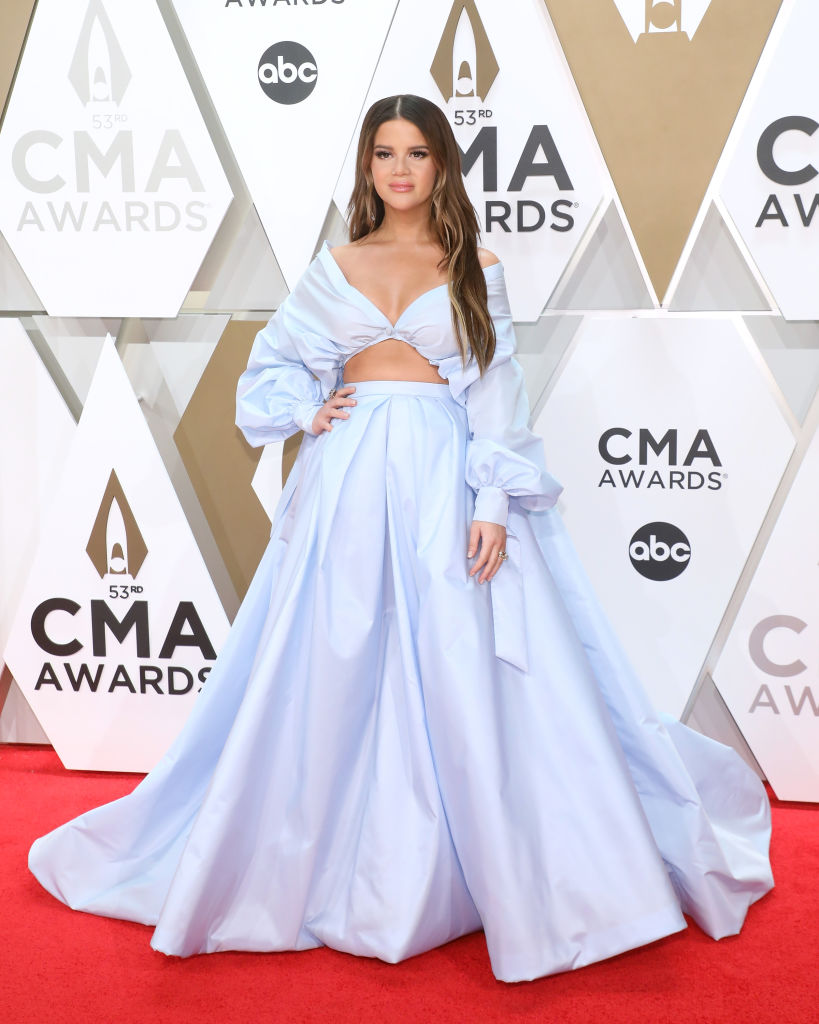 She took home Best Album, and also takes home our awards for Best-Dressed Cinderella and Favorite Baby-Bump Look. Maren Morris continued the Disney princess-ish trend that we loved from the 2019 Emmys red carpet, plus the puffed sleeves trend, and we love it. The singer announced she was pregnant with her first child back in October.
Who is your best-dressed celebrity on the 2019 CMAs red carpet?