Here are the best-dressed stars on the 2019 AMAs red carpet, including Lizzo and her meme-worthy accessory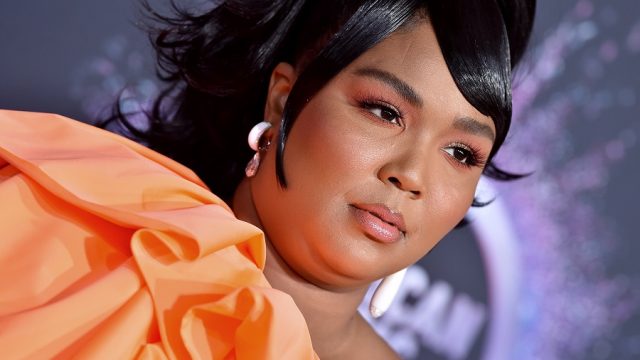 Sparkles! Angelina Jolie-style thigh-high slits! And one teensy tiny purse! Celebrities really made statements on the 2019 American Music Awards red carpet, and we're still thinking about them the next morning. (But seriously, Lizzo, we have so many additional questions about your purse. DM us.)
There was a whole bunch of drama leading up to the 2019 AMAs—ahem, Taylor Swift calling out Scooter Braun for blocking her Artist of the Decade medley, which, BTW, went off without a hitch—but all the artists seemed to shake it off and have some fun when with red carpet fashion. We loved all the bright colors, from Lizzo's cantaloupe to Selena Gomez's neon green, but black dresses shone just as bright.
Check out our picks for the best-dressed celebrities on the 2019 AMAs red carpet, in our humble opinion.
Lizzo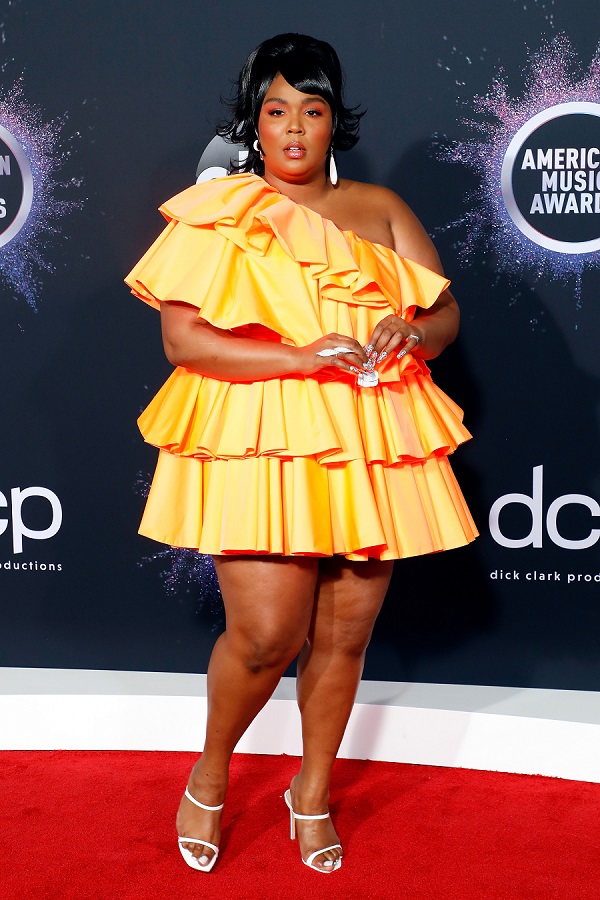 Lizzo looked good as hell on the 2019 AMAs red carpet, but we questions as a result: What does she keep in that teensiest of tiny purses? Can we please have a matching one? For the record, the three-time nominee had this to say about her scene-stealing purse: "@maisonvalentino bag big enough for my fucks to give." Love this and love you, Lizzo. Plus, that cantaloupe-colored, ruffle mini dress? So chic.
Maya Hawke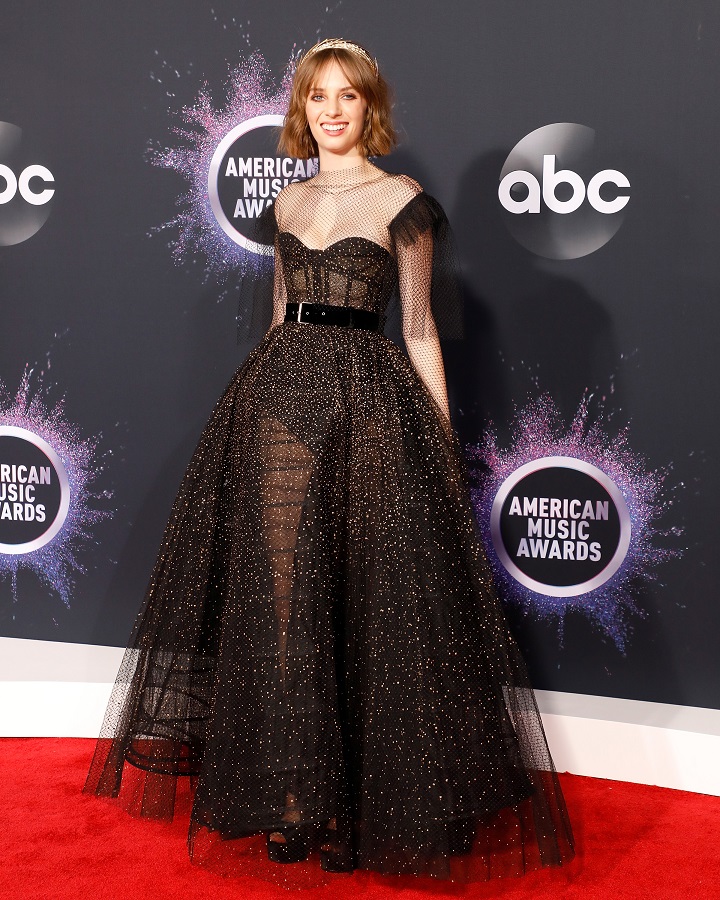 The Stranger Things star looked like the Queen of the Night Sky in her gorgeous Dior dress. The thorny gold headband on top of her cropped bob really was the icing on the cake of her starry look.
Selena Gomez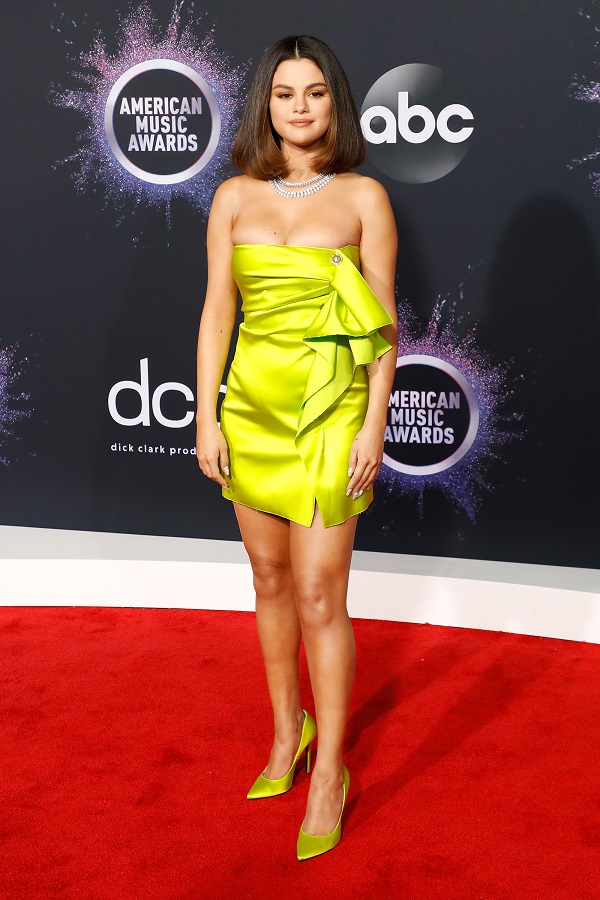 Selena Gomez came back to the American Music Awards in full force this year. We are living for her matching neon green mini dress and heels. And that oh-so-'90s bob haircut? Selena, you killed it.
Ciara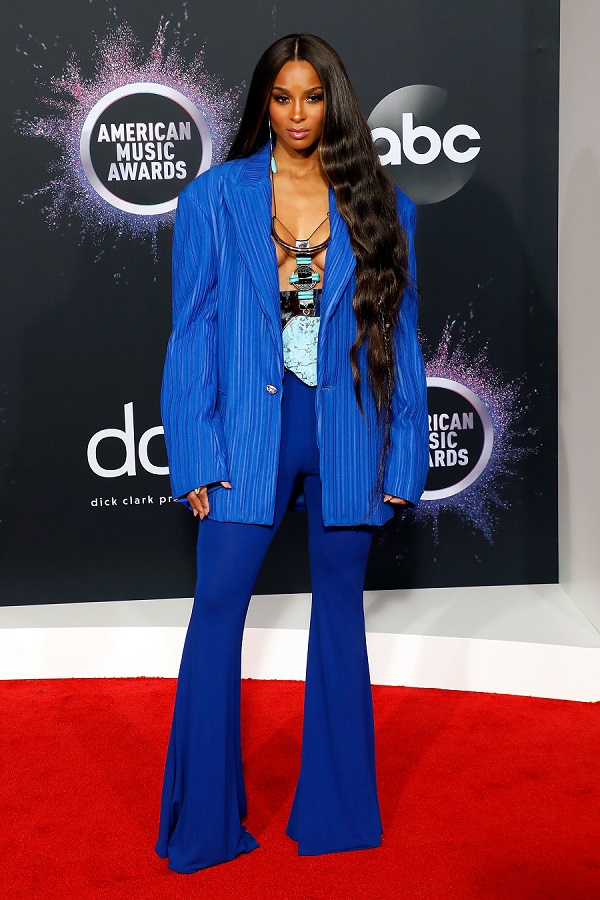 Can we all just take a minute and admire Ciara's show-stopping red carpet look? There's a lot going on here, but somehow the host of the evening pulls it all off in a way that looks effortless. She looked like royalty herself in this royal blue and we have to bow down.
Regina King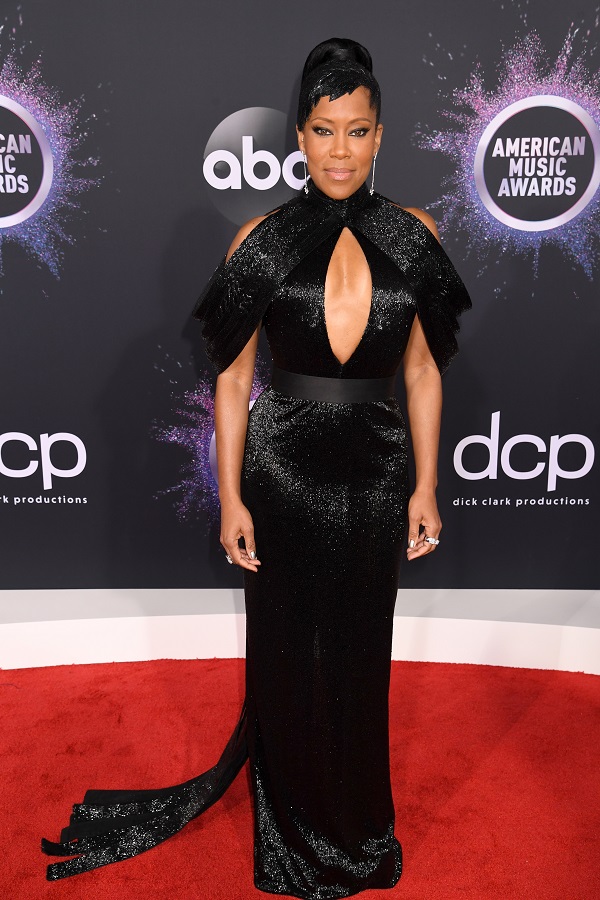 Regina King graced the red carpet looking like a stunning Disney villain—and we mean that with the highest compliments. The sleek dress and styling were accentuated with a totally hot peekaboo cut-out, and we're still thinking about this dress the next day. That's really all you can ask for in a black dress that was never overshadowed by all the color on the red carpet.
Taylor Swift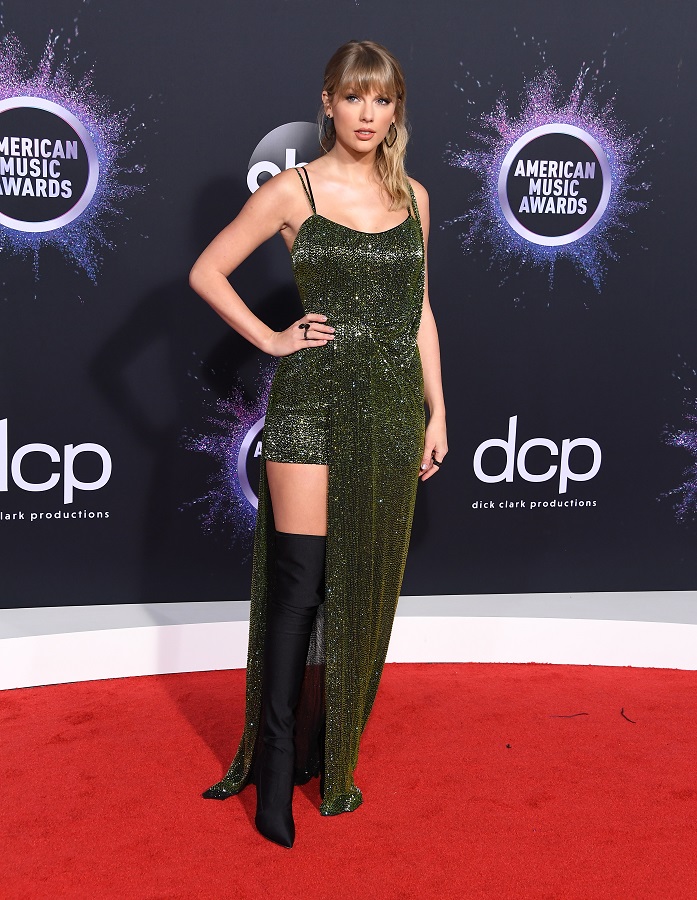 Taylor Swift took our spaghetti-strapped junior prom dress and made it *fashion.* We're loving a forest green sparkle dress for the holiday season, but what you really have our attention for, Taylor, are those sky-high boots. She's giving some Angelina Jolie leg with a twist.
Carrie Underwood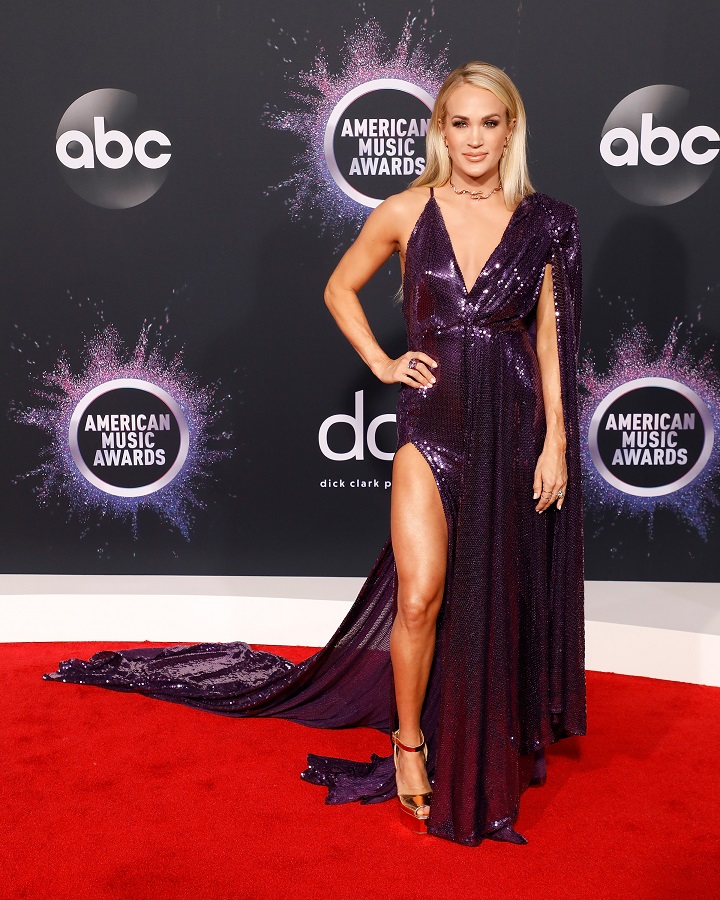 Speaking of an Angeline Jolie leg moment, Carrie Underwood had our attention on the 2019 AMAs red carpet. She may have won Best Country Album and Best Female Country Artist, but she also won our hearts in these purple sequins with one cape sleeve.
Billy Porter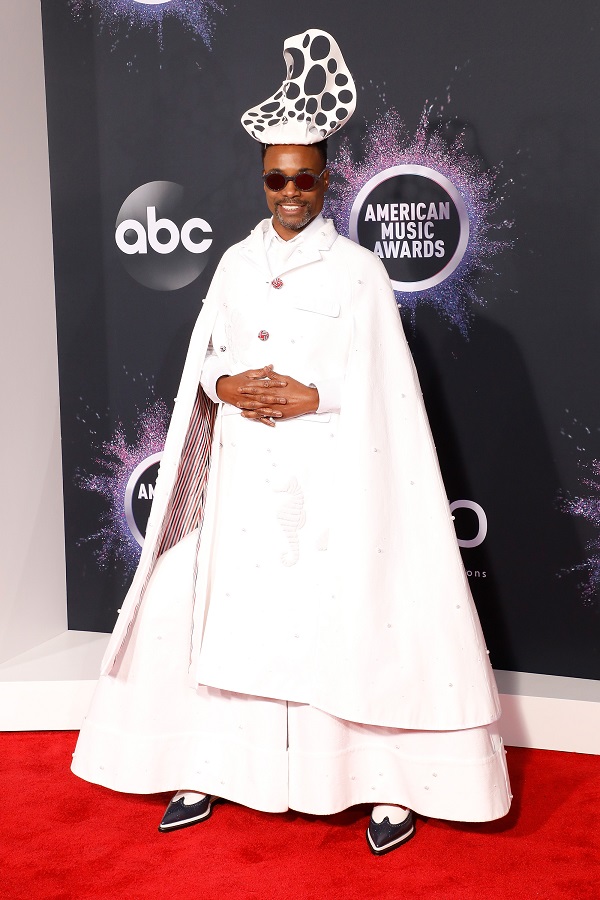 Billy Porter's commitment to standing out on every red carpet he graces is truly an inspiration. The coat, the headpiece, the buttons—the drama—we love everything about this monochromatic ensemble.
Megan Thee Stallion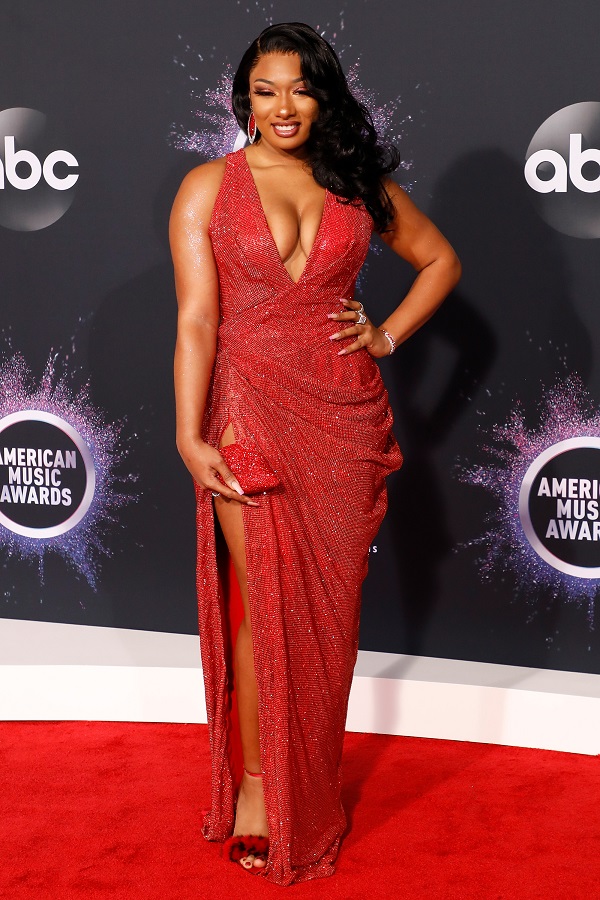 Hello, Jessica Rabbit! Megan Thee Stallion's sparkly, monochromatic look made a major statement on the red carpet. Plus: Look at those fluffy shoes!
What were your favorite looks on the 2019 AMAs red carpet?