Denim shorts to shop for under $100, because this summer staple will never go away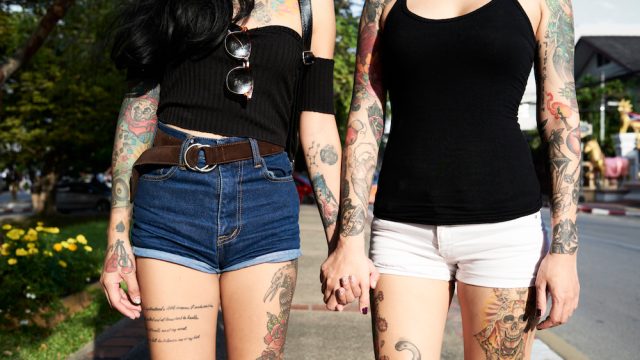 If there's one warm weather clothing item that has stood the test of time, it's denim shorts. I can't speak for everyone, but as soon as the weather heats up, I get a kick out of packing up my bulky winter clothes and taking my shorts out of hibernation. Buying new cute denim shorts is always at the top of my to-do list once temperatures outside start heating up.
The best thing about denim shorts is that you can wear them with practically anything. Dress them up with a cute blouse and block-heeled sandals or dress them down with a graphic T-shirt and sneakers. The versatility of denim shorts makes them the perfect summer staple.
If your denim shorts collection can use an upgrade, here are 16 styles that you can shop for under $100. (Disclaimer: you may want them all, so proceed with caution.)
1Forever21 Destroy Denim Bermuda Shorts
Those Bermuda shorts we all wore in grade school are on-trend and you need a least a pair to get you through the summer. This particular pair seamlessly combines an old favorite trend (destroyed jeans) and the newish trend of Bermuda shorts.
2Express Super High Waisted Sash Tie Denim Shortie
The sash tie adds a touch of flare to basic denim shorts. This pair from Express is perfect for dressing up with cute sandals or even heels.
3Levi's 501 Cutoff Denim Short in Fault Line
The more cut-up and washed away your denim shorts are, the better—these super cute shorts from Levi are proof.
4Topshop Paper Bag Denim Shorts
Feeling a little adventurous? Paper bag denim shorts are the perfect twist for the fashionista that loves to make a statement.
5Dolls Kill Blue Flame Denim Shorts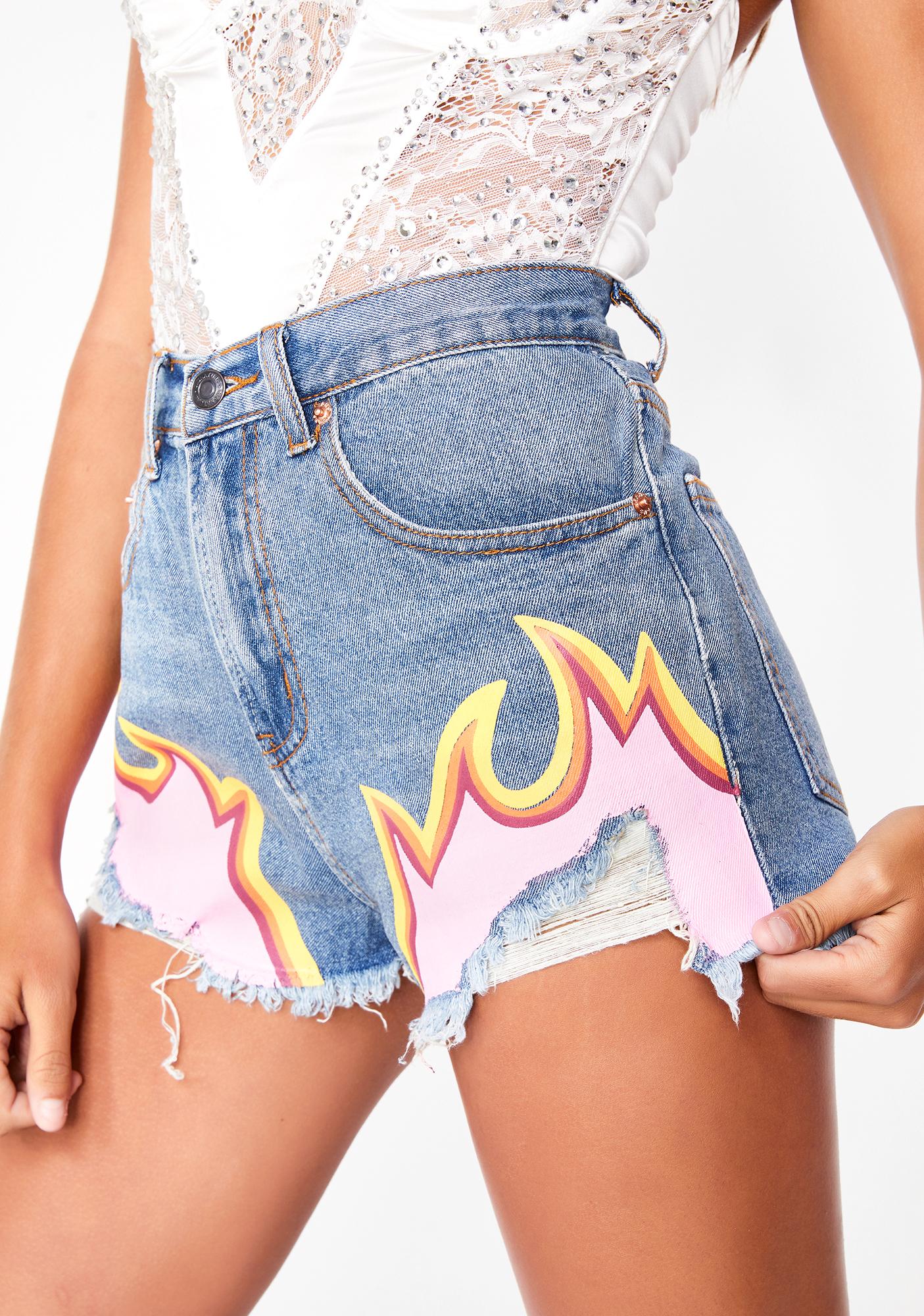 Between the super high-waist and short length, these shorts are hot af.
6Lucky Brand Ave White Denim Shorts
Every gal needs at least one pair of white denim shorts in case the opportunity to crash an all-white party arises.
7Forever 21 Plus Size Chambray Dolphin Shorts
Available up to size 3x, these loose fitting shorts are great for days when you just want to be comfy while soaking up some sun.
8Levi 501 Slouch Denim Shorts in Drive Me Crazy
If you like the look of DIY shorts, these will help you fake the look without totally destroying perfectly a good pair of jeans.
9Express High Waisted Side Stripe Raw Hem Denim Shortie
Fringed hems and side stripes are the small details that give basic denim shorts a run for its money.
10AE Next Level Super High Waisted Short Short
There's something about cuffed shorts that make you feel and look relaxed and laid back—*adds to cart.*
11ModCloth Come Colorfully Denim Shorts
We can't help to think that '90s Mariah Carey would approve of these subtle but cute rainbow-embroidered denim shorts.
12Wild Fable Women's Plus Size High Rise Destructed Relaxed Longer Length Jeans Shorts
If super short distressed denim shorts aren't your thing, this longer version of the style is right up your alley.
13Dolls Kill Denim Shorts With Embellished Patches
If your personality is as colorful and over-the-top as these shorts, they'll quickly hold a special place in your heart.
14AE Next Level High-Waisted Denim Sailor Short Short
Pair these sailor-inspired shorts with your favorite wedges to show off your legs for days.
15ModCloth Karaoke Seamstress High-Waisted Shorts in Dark Denim
From size 00 to 28, these button-up denim shorts are made to flatter every body type.
16PrettyLittleThing Plus Grey Extreme Rip Denim Shorts
If gray distressed shorts weren't on your spring/summer shopping list, add them now. This distressed pair is perfect when you're sick of blue denim. Best of all, they're thick thigh-friendly and available up to size 22.