The 5 Best Dating Apps for Millennial Women Right Now
Whether you're looking for a long-term relationship or no strings attached fun, there's an app for everyone.
Navigating the world of dating in today's digital age can be tough. Whether you're looking for long-term love, some no-strings-attached fun, or simply want to dip your toes in the dating pool post-break-up, dating can be something of a minefield for the uninitiated.
And while many of us would love to meet someone IRL — let's face it, a meet-cute will always win in the romance stakes over a night spent staring at an endless stream of potential partners on-screen — with so many dating apps to choose from, it's fair to say that getting chatted up by that cute co-worker in your local coffee shop is becoming less and less likely.
With that said, the number of dating apps on offer means that there's something for everyone on the market, whatever it is you're looking for. From the app that can only be used on Thursdays to the service that focuses on real life human connection, here are the five best dating apps for millennial women.
RELATED: 20 Best Date Night Movies to Watch With Your Partner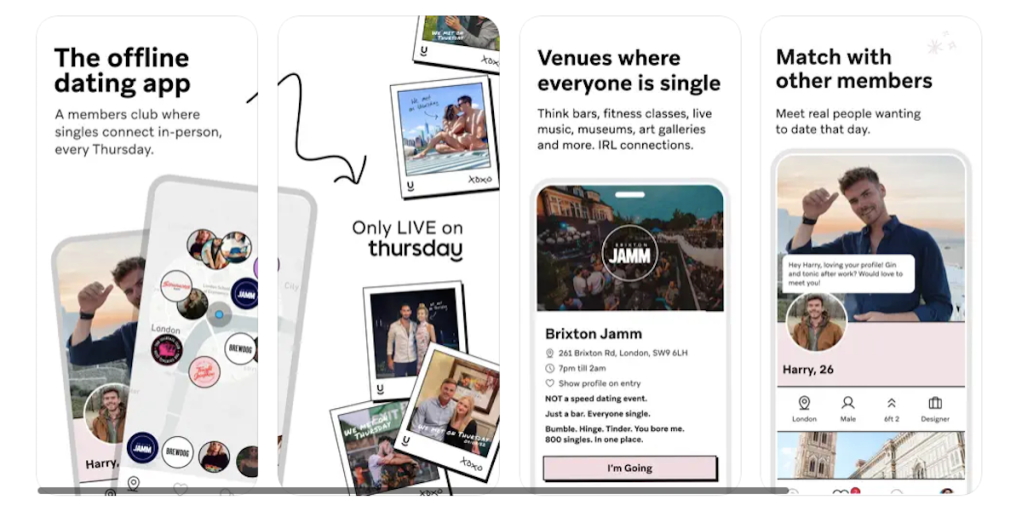 This modern matchmaking app is only available to use on… yep, you guessed it, Thursdays. The concept is simple: you match and chat during the day and try to lock in a date that evening.
An app that focuses on real-life connections, the founders of Thursday believe that dating shouldn't be a full-time job, which is why they chose to make the app only available one day a week.
"As there's only a 24-hour window of being able to talk, this naturally cuts out the small talk and allows you to make plans," says Pippa Murphy, the sex & relationship expert at Condoms UK.  It's also worth pointing out that it's a lot safer than some dating apps when it comes to the sign-up process; you have to prove your identity by scanning your passport or driver's license.
The founders are passionate about changing dating culture for good; and we think they might just be on to something.
An app geared towards lesbian, queer, bisexual and straight women and non-binary people, HER claims to be the most popular lesbian dating app, and sets itself apart from its competitors by being an app made for queer women by queer women.
A game-changing, award-winning app that is a wholly inclusive space for the LGTBQ+ community, it's a great platform for women wanting to meet like-minded women in their local area.
An app designed to flip gender stereotypes on its head, Bumble burst onto the dating app scene back in 2014, and has enjoyed its fair share of market success ever since.
The premise is simple; while it's based on the swipe right or left formula, with Bumble only women can make the first move, meaning users are far less likely to be bombarded with unwanted messages.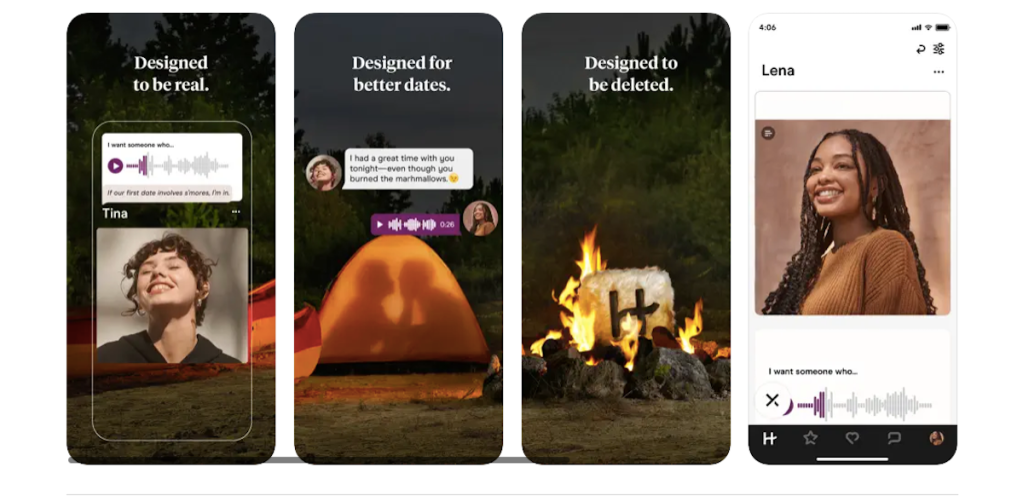 With an impressive claim that three out of four dates set up via the app are believed to lead to second dates, it's easy to see why Hinge is a firm favorite among daters looking for something serious.
Thanks to its success rate, icebreaker prompts, and easy-to-navigate design, Hinge offers something for everyone; whether a seasoned dater or someone tentatively trying out the world of online dating for the first time.
Pure is a sex-positive dating app that's a great choice for anyone with certain fetishes who are simply after a bit of no-strings sex.
Murphy says that "after joining, you submit a request and state whether you're looking for a man or a woman, what your desires are as well as where you'd prefer to meet.  You'll then be shown a personalized feed with your needs, which you can adjust if you're in a different mood."
However, users have to move fast to spark a conversation as a person's photo and tagline are only displayed for an hour.
Lucy Pearson is a freelance writer, book blogger and host of The Bondi Literary Salon based in Bondi.
Read more