7 of the best curling irons and wands for fine hair, according to two professional hairstylists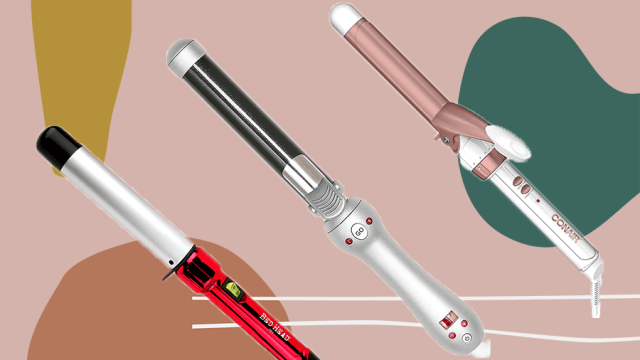 If you have fine or thin hair, you know that it can be tricky to get it to hold a curl. Because the individual strands of fine hair tend to be smaller in diameter than those of thick hair, this hair texture has a tougher time keeping its shape with hot tools and can be much more susceptible to heat damage. In short, it's a fickle beast that often doesn't cooperate with curling.
But that doesn't make it any less disappointing when you've spent time and energy on styling your hair, only to have those perfect curls fall flat the moment you step outside. That's why we tapped hairstylists for their advice on the best curling wands and curling irons for fine hair.
And rest assured, all you fine-haired folk: When it comes to getting your hair to curl, all hope is not lost. Thanks to modern technology, pretty much any hair texture can be curled, as long as you use the right curling tool. Hairstylist Katie Cartwright says that the most important thing to keep in mind when curling fine hair is that it is very susceptible to heat damage, and you want to be sure to take the proper precautions (hint: using a protective spray).
Because of this, she says that, when looking for an iron or wand to curl fine hair, you should always choose one with an adjustable heat setting. Celebrity hairstylist Ricardo Rojas agrees, saying that people with fine hair should never heat the barrel all the way as a moderate temperature will do the trick. Plus, it's a safer way to heat the hair.
Cartwright says that fine hair should be curled at around 280 degrees or lower to avoid burning the hair because, yes, fine hair can burn more easily. Remember the video of the girl burning her hair off? Yikes.
To avoid singeing, you'll also typically want to avoid curling irons and wands that use any kind of harsh metal on the barrel (like steel) and opt for even, heat-conducting materials like ceramic or tourmaline. To make your curls last, be sure to section hair out into pieces no larger than one inch.
How do I know if I have fine hair?
If you're not sure what kind of hair you have, Cartwright says you can determine the texture by doing a simple strand test. Just place a single hair between your fingers. If you can not feel it at all, then you have fine hair.
Shop the best curling wands and best curling irons for fine hair:
1Beachwaver Pro 1.25″ Rotating Curling Iron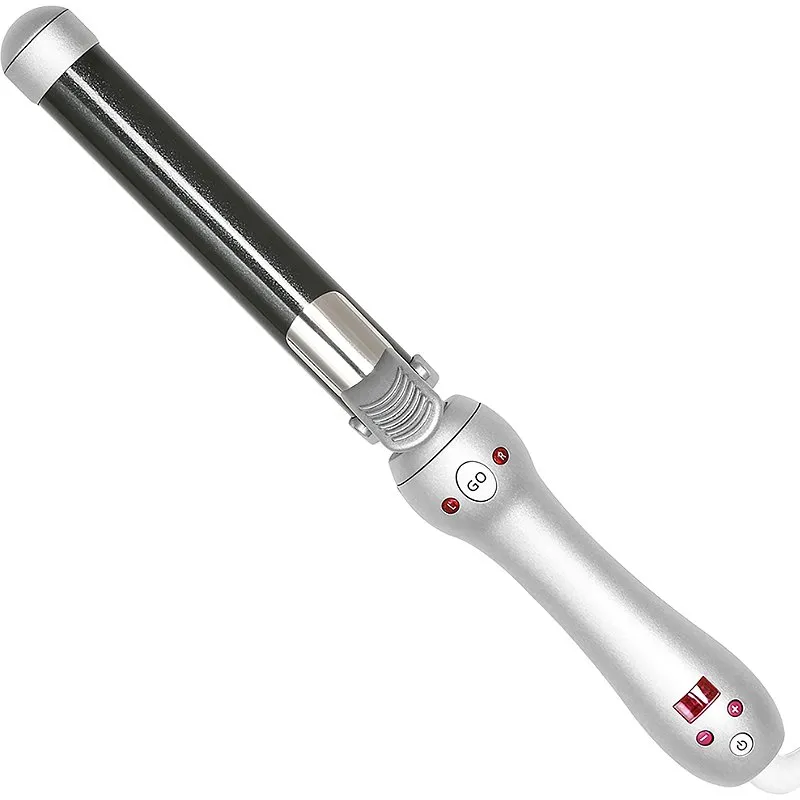 This curling iron is a beginner's dream. It rotates with the touch of a button and has an adjustable heat setting with a digital display, so that you can set the degrees on the lower end for fine hair.
2Conair Double Ceramic 1″ Curling Iron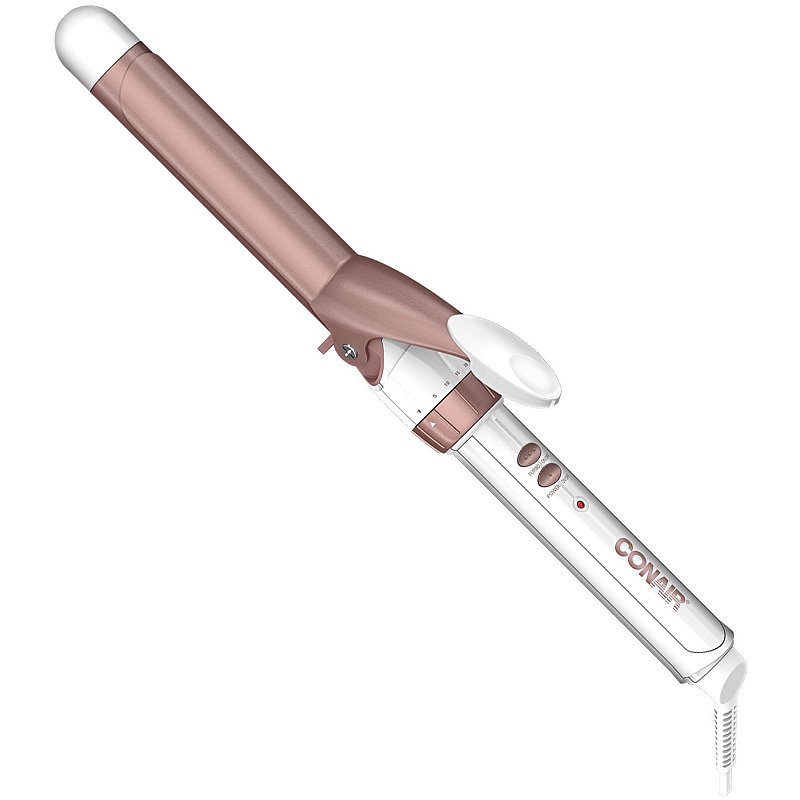 Shop it! $16.99, Ulta.com.
Equipped with over 30 heat settings, this affordable curling iron is ideal for fine hair. The barrel has a high ceramic content that evenly distributes heat and cuts down on frizz. It even has an auto-off feature, which is especially helpful for those of us who forget to power our hot tools down after use.
3T3 Loose Waves 1.5″ Interchangeable Styling Wand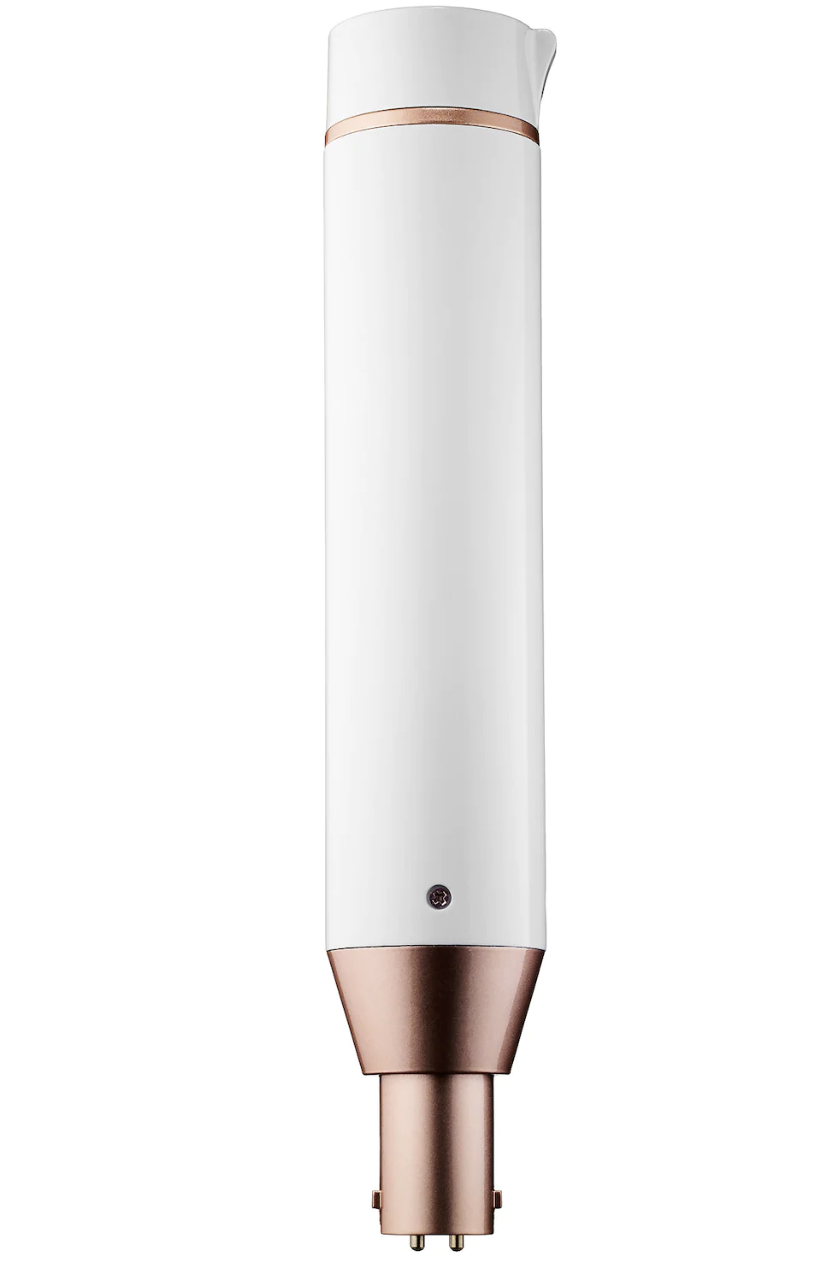 $76 (orig. $95)
Shop it
Available at Sephora
A favorite pick of Cartwright's, the T3 convertible collection allows you to swap between traditional clip iron or wand based on the style you want. Each barrel is made with a ceramic blend surface that allows hair to glide through and has five adjustable heat settings (the lowest is 260°F ). Plus, these curling irons are made with the brand's Digital SinglePass technology, which measures and adjusts the temperature for consistent, healthy results and one-pass styling—meaning your curls will stay in place after just one twirl.
4Remington Pro 1″-1 1/2″ Pearl Ceramic Conical Curling Wand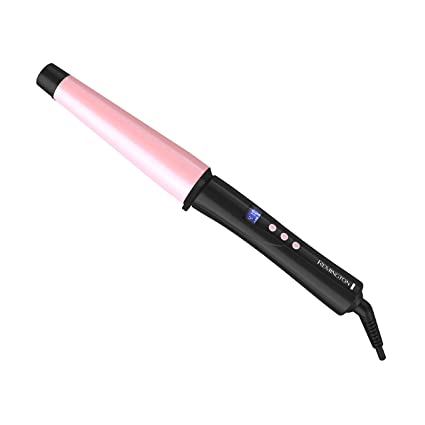 $29.99
Shop it
Available at Remington
The digital interface on this much-loved ceramic wand lets you pick from nine heat settings that show the degrees on a clear LCD screen. We love that you can also lock the styler at your preferred temperature during styling as an easy way to make sure it never gets too hot.
5Bio Ionic GrapheneMX Curling Iron 1.25″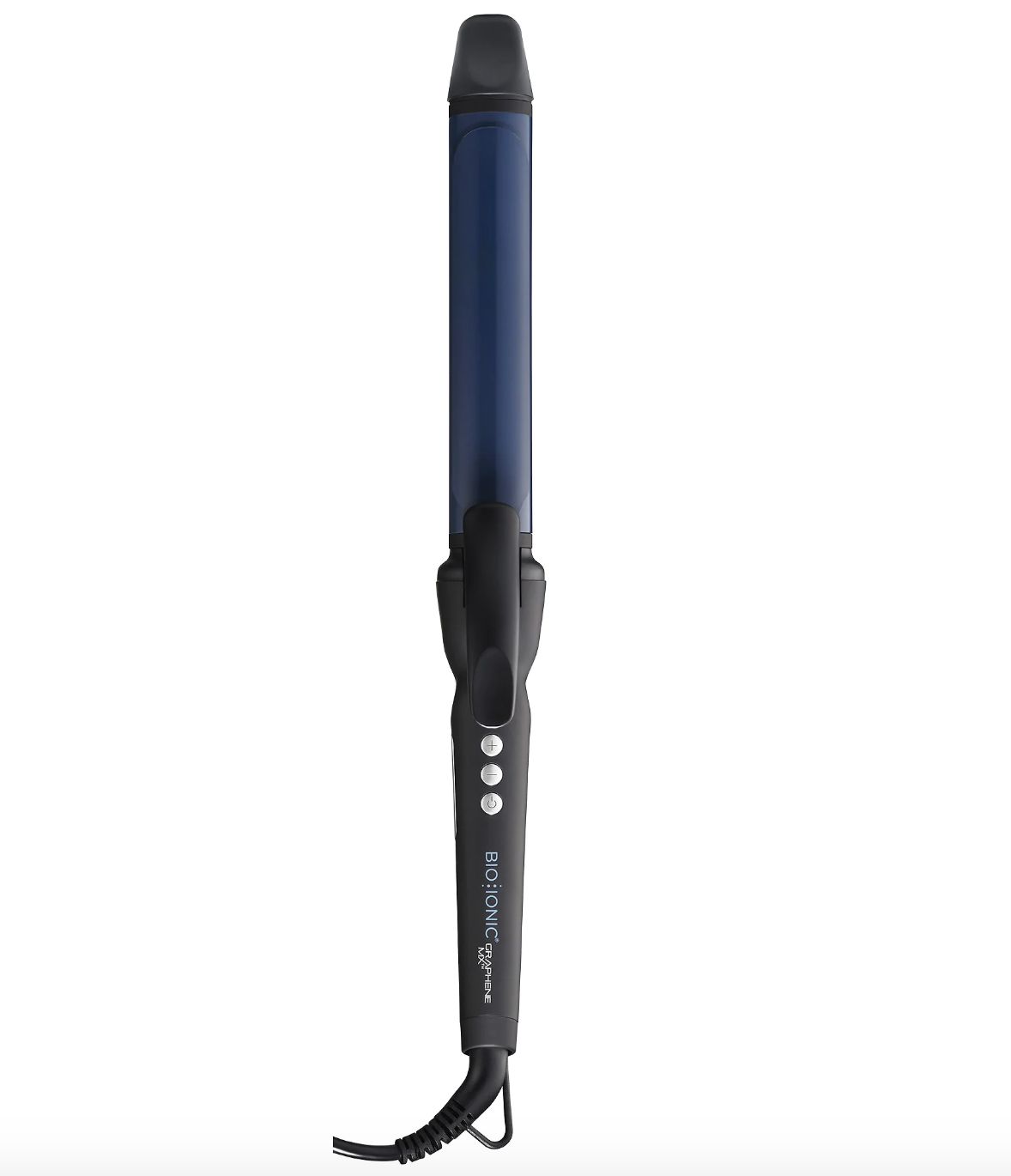 An extra-long barrel made with graphene (which is an excellent heat conductor) and a blend of natural minerals allows this curling iron to produce waves at a lower temperature using moisturizing heat. That means it's less likely to cause damage and breakage. Bonus: It heats up quickly.
6ghd Curve 1.25″ Soft Curl Iron
A favorite of many celeb stylists, ghd's curling iron uses a patented technology that guarantees the optimum curling temperature of 365°F across the barrel. That means no playing with temp settings and no worrying about it surging and getting too hot.
7Bed Head Curlipops Tourmaline Ceramic Wand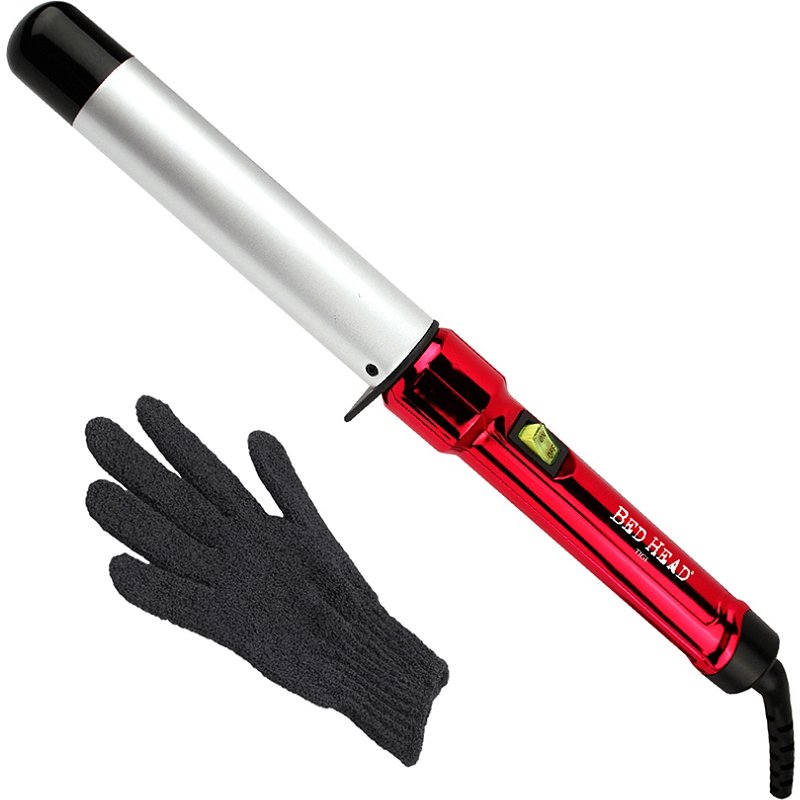 Shop it! $29.99, Ulta.com.
An easy-to-use curling wand like this one is great for getting those bouncy, beachy waves in fine hair without having to worry about that annoying crimp that can come from the clip-on traditional irons. The tourmaline and ceramic barrel keeps a consistent heat to allow you to simply wrap and go.