15 Couples Halloween Costumes Perfect for You and Your Boo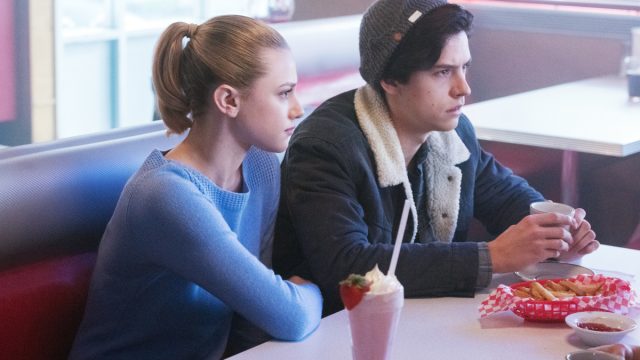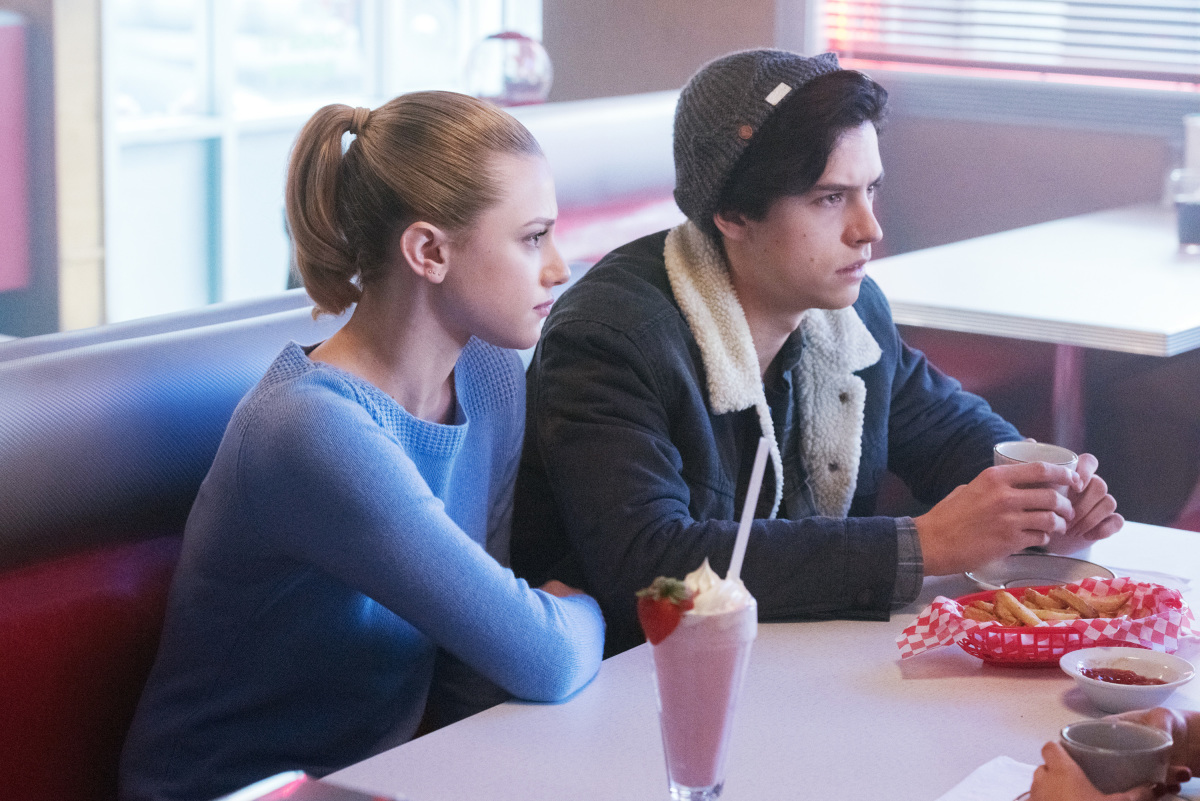 Dressing up is always fun, and even more so when you do it with your partner in crime. This rings especially true for Halloween—couples costumes make spending the holiday with your boo even spookier. Whether you're looking for a lovey-dovey look or would rather go the funny route, we've got you covered with couples Halloween costumes that will steal the show at any costume party this October 31st.
From classic movie and TV duos to clever, modern ideas, find the 15 best couples Halloween costumes for 2021 below. And BTW, feel free to switch up the traditionally guy-girl roles to whatever you like—there are no rules.
1. Grease costume: Sandy and Danny
Can you think of a more iconic couple than Sandy and Danny from Grease? The film, set in the '50s, is chock-full of classic looks such as the Pink Ladies and T-Birds jackets, but our favorite look comes from the final scene, which finds Sandy decked out in leather head-to-toe.
2. Harry Potter costume
We solemnly swear we're up to no good. As loyal Potterheads, we'll take any chance to slip into Hogwarts robes and pretend we have magical powers. Choose a Gryffindor, Hufflepuff, Ravenclaw, or Slytherin getup and embody one of your favorite witches or wizards.
3. Top Gun costume
Another classic movie costume coming at you! Channel your inner Navy flyer with pilot uniforms that read "Maverick" and "Goose" in honor of the film. Don't forget the trademark aviator sunglasses to round out the look, too.
4. Flintstones costume: Fred and Wilma
With this couples Halloween costume, we're throwing it way back to the beloved '60s sitcom, The Flintstones. Take a step back in time to the stone age and embody the famous show's lead characters Fred and Wilma Flintstone. The Kardashian-West family famously dressed as the entire family in 2019.
5. Dirty Dancing costume: Johnny and Baby
Nobody puts Baby in a corner. Play "Time of My Life" on repeat all night long and—if you're brave enough—attempt the famous lift scene from Dirty Dancing. People will be quoting lines from the 1987 movie to you all night long (and you'll have plenty of great Instagram captions at the ready).
6. Holding hands emoji costume
Who knew scrolling through emojis could offer you a great costume idea? Dress as the emoji couple holding hands by simply slipping into a pink dress and blue T-shirt paired with khakis. The best part of this is that you'll actually wear your costume on a regular day.
7. Addams family costume
If you lean toward creepier Halloween costumes, then this one is perfect for you. Grab some black velvet clothing, a long wig, and play with all your dark makeup to transform into Morticia and Gomez Addams.
8. Riverdale costume: Betty Cooper and Jughead Jones
Calling all Bughead fans! Betty Cooper and Jughead Jones might not currently be together on Riverdale, but you can reignite their love by dressing as this detective duo. All you need is a crown beanie for Jughead plus a ponytail and collared shirt for Betty, and you're good to go.
9. Beauty and the Beast costume
Disney princesses never go out of style as Halloween costumes, and Belle from Beauty and the Beast is one of our personal favorites. Make it a couples costume by finding the beast to your beauty.
10. Stranger Things costume: Joyce and Hopper
Stranger Things costumes have been all the rage for the past few Halloweens (hello, Eleven!), but this year, we're choosing Joyce Byers and Hopper as our new power couple to switch things up.
11. The Incredibles costume
There's no better time than Halloween to pretend you're a superhero. Throw on some red latex suits and call yourself Mr. and Mrs. Incredible. Don't forget the eye masks to take this couple costume to the next level.
12. Friends costume: Rachel and Ross
Ah, Rachel and Ross. One of the most on-again-off-again couples in TV history, and still one of the most beloved. Dress as Rachel Green from Season 1 by wearing your Central Perk waitress apron or a classic plaid skirt. As for Ross Gellar, that iconic red sweater will do, or wear the teeny tiny T-shirt from the pair's epic fight in Season 3.
13. Monsters Inc costume: Sully and Boo
Monsters Inc will always be one of our favorite animated movies, and the costumes are just too cute to pass up. Hit your Halloween party as the adorable Boo and furry Sully. Plus, the Sully costume will keep you warm all night long.
14. Princess Peach and Mario
This one's for all the video game lovers out there. Step into the shoes of your favorite Mario Cart characters for Halloween 2021.
15. Milk and cookies
Keep things simple with a milk and cookies Halloween costume. PSA: Make sure to bring some actual milk and cookies along with you, since you'll likely be craving them all night long.
Happy Halloween!