All the dreamy couples at the Golden Globes that'll give you serious #RelationshipGoals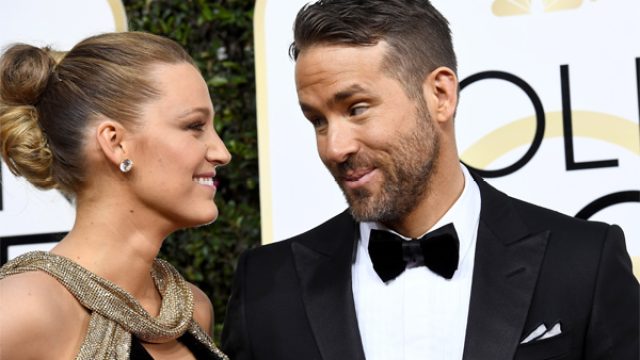 Sunday night was all about the best and biggest stars in Hollywood being honored at the Golden Globes, but our focus was on the celebrity couples! In fact, we've rounded up the best couples from the Golden Globes that will give you serious #RealationshipGoals below.
Normally all eyes are on the women strutting down the red carpet — which was flawless this year — or on who wins Best Actress or Best Actor, but the couples need some love.
At this year's award show, it was actually all about the best couples on the carpet and we're so happy about it. Yes, there were a LOT of cute duos posing together, but these are our top pics!
Nancy Juvonen & Jimmy Fallon
For starters, Fallon, who was the host for the 74th Annual Golden Globe Awards looked perfect as he stood by his wife's side before the show. The two enjoyed a laugh as they posed for pictures and we wish we knew what they were giggling about.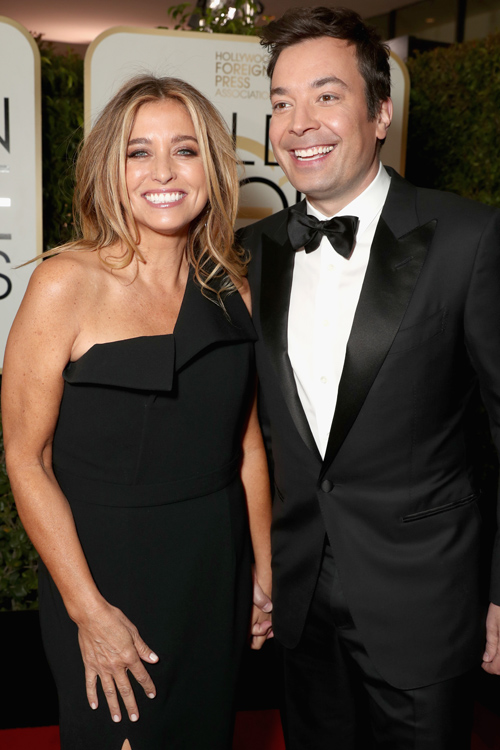 Chrissy Teigen & John Legend
Really, like this duo wouldn't make the list? They are so freaking cute together.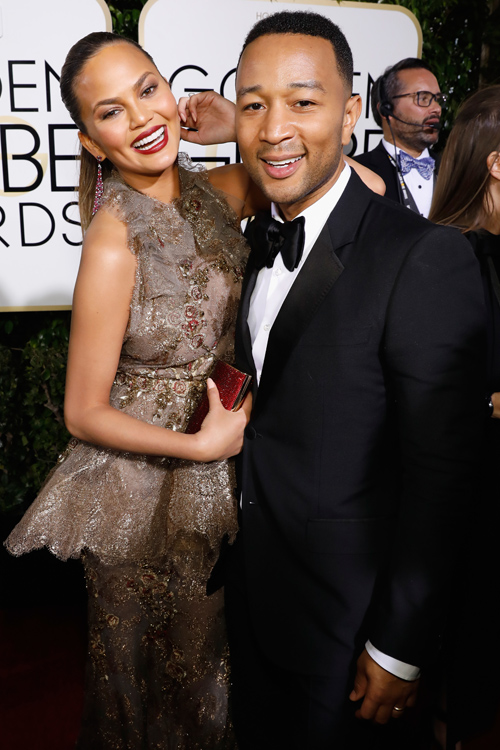 Dax Shepard & Kristen Bell
Talk about looking sexy in black! Shepard and Bell had a parents' night out complete with a board game after-party on Sunday and we just love them.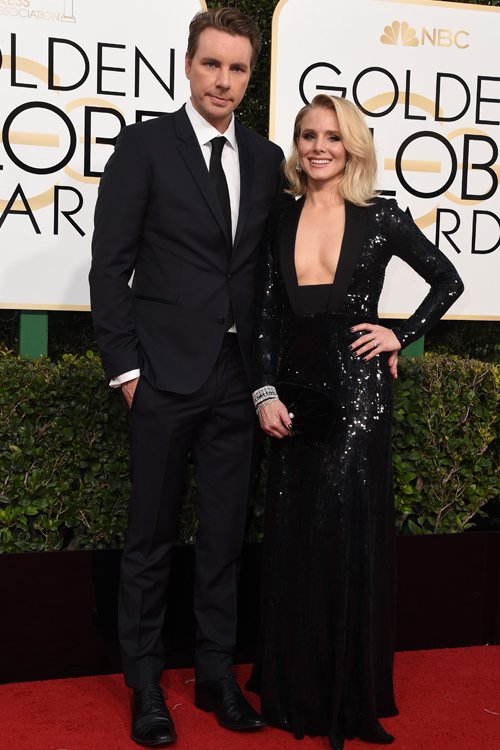 Justin Timberlake & Jessica Biel
If only we had someone who looked at us the way the Trolls star looks at his gorgeous wife. That's the dream folks.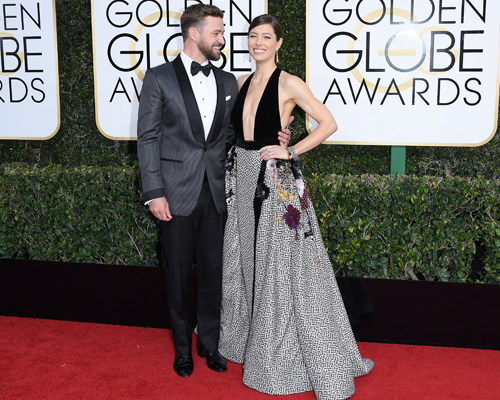 Ryan Reynolds & Blake Lively
Deadpool might not have won anything last night, but these two won at being red carpet royalty. Lively even had pockets on her dress — ah, so cute.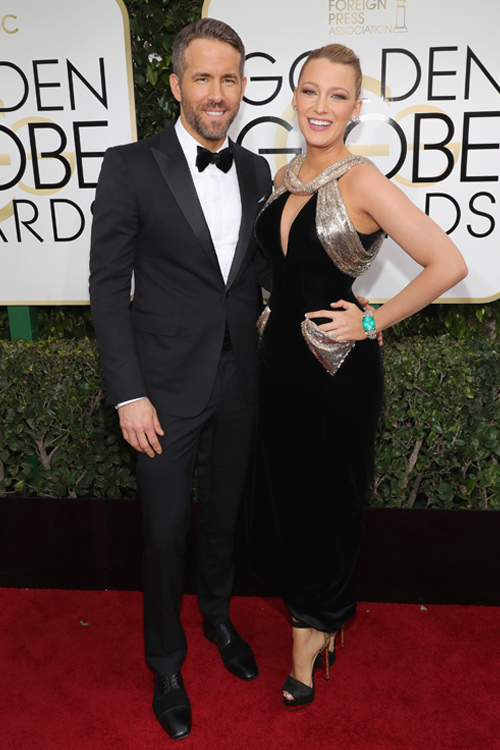 Matthew Rhys & Keri Russell
Well, don't The Americans stars clean up nicely? For their parents' night out Rhys and Russell got cozy on the carpet and of course looked amazing while doing so.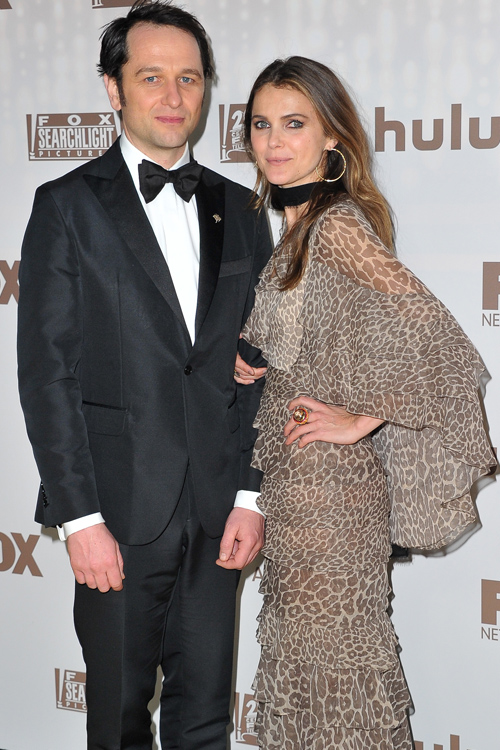 Busy Philipps & Michelle Williams
The former Dawson's Creek stars definitely win "best BFF moment" at the Golden Globes. Williams had her best friend Philipps as her date for the award show and they were smiling and laughing all night long.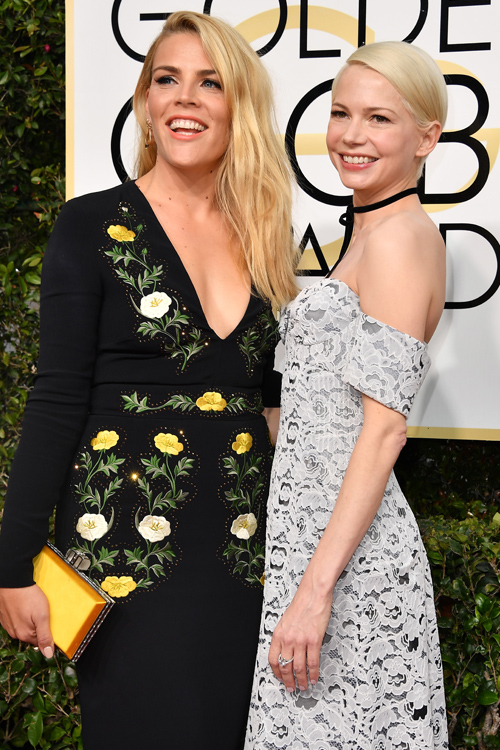 Sterling K. Brown & Ryan Michelle Bathe
The This Is Us star looked dapper in his navy suit and sunglasses as his wife sparkled in her pink gown on his arm. Aren't they so cute?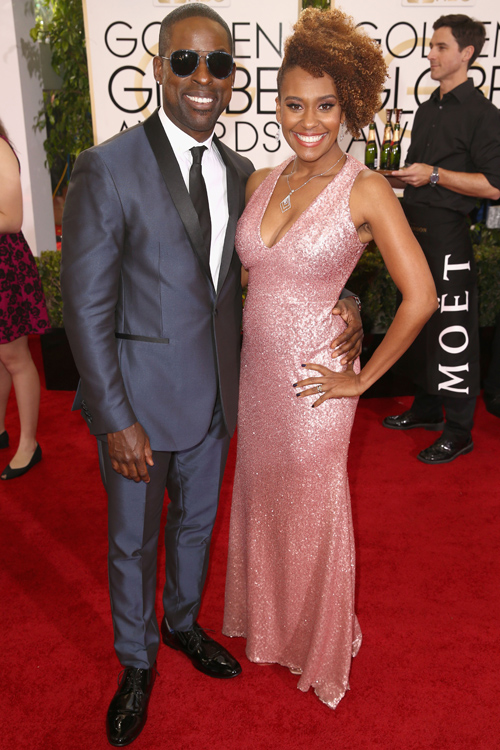 Keith Urban & Nicole Kidman
Urban knows exactly how to be the perfect eye candy while standing besides his lovely wife, who was nominated for a Golden Globe last night. Seriously, they are stunning together.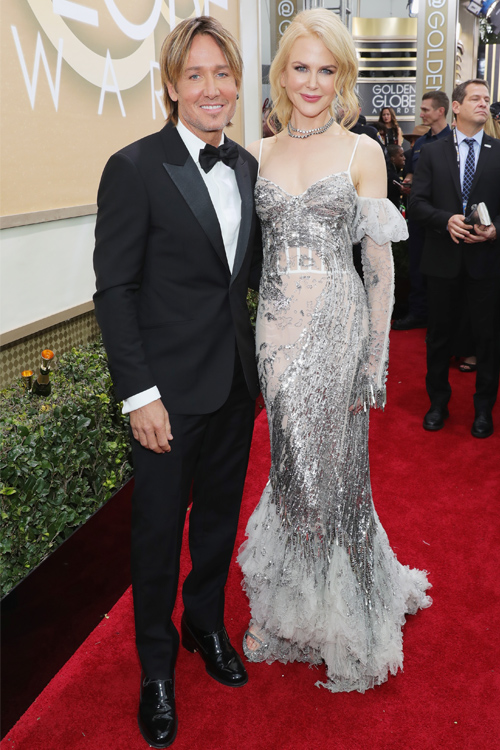 Kurt Russell & Goldie Hawn
All hail the legendary couple of Russell and Hawn. While we loved Hawn's bit with Amy Schumer on stage during the show, its the love she has for her partner that we can't get enough of.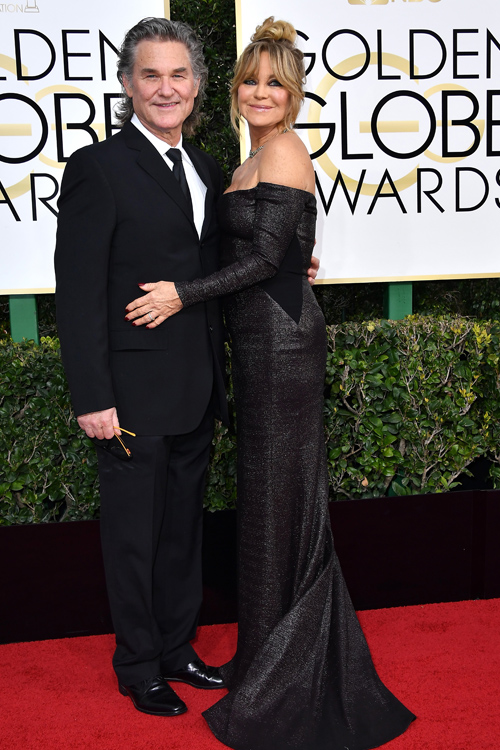 Ryan Gosling & Emma Stone
We know these two aren't a real couple, but they play one on screen and are just too cute together not to include. When they posed for pictures after their history-making night, they goofed off together and yes, made us love them even more.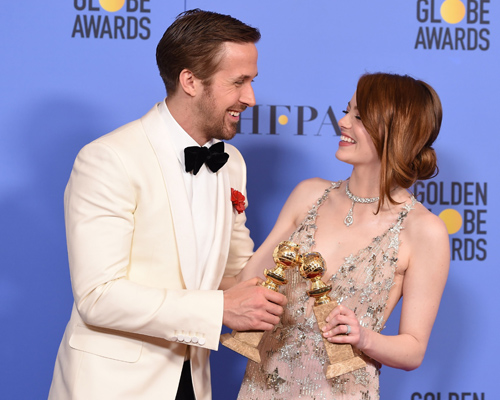 Which celebrity couple is your favorite?