Your fave celebs SLAYED the costume game at Just Jared's annual Halloween party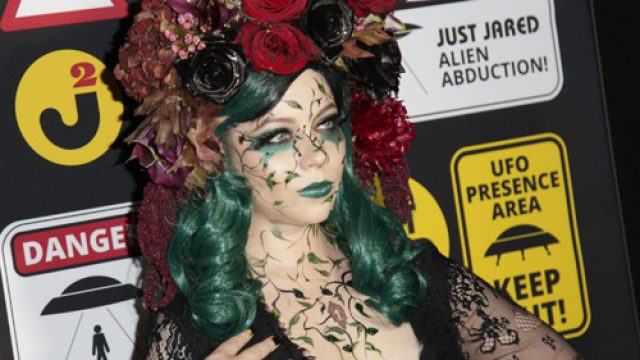 What's better than dressing up on Halloween and handing out candy? Going to an amazing costume party, duh!
On Sunday, Just Jared's Annual Halloween Party took place in Los Angeles, and the costumes that some of your favorite celebrities came up with were pretty awesome. Since you couldn't actually attend this fabulous affair — neither could we, so don't get too upset — we've rounded up the best costumes from the Halloween bash below. Celebs LOVE Halloween. It's like, a Hollywood rite of passage to go ALL OUT on Halloween, so naturally, when celebs turn up to a H-party, it's glam, and goth, and costumes galore!
Singer, Rachel Platten definitely looked like an angel as she posed on the Just Jared carpet.
We're especially impressed by her adorable blue pantsuit and matching blue eyeshadow!
The Goldberg's Hayley Orrantia was Velma Kelly from Chicago at the event and her look could definitely give Catherine-Zeta Jones a run for her money.
Michelle Trachtenberg clearly nailed the "scary costume" category with her Day of the Dead inspired headdress and ivy-painted face.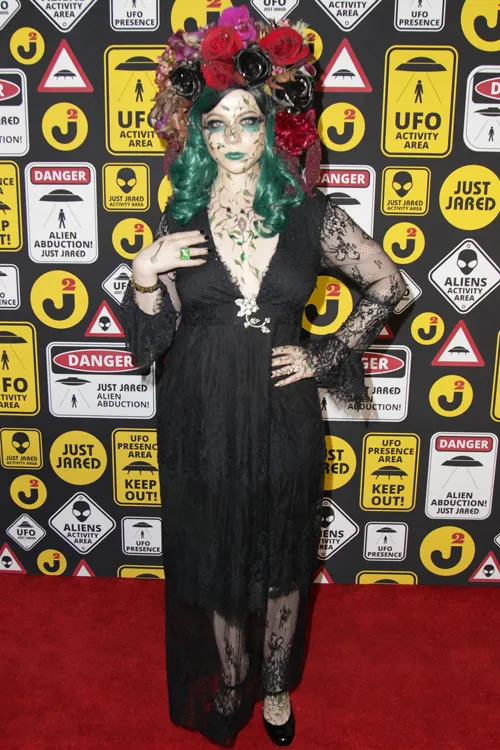 We can't get enough of Keke Palmer's ode to Selena!
"She has always been the kind of entertainer I wanted to be because she stood for something. She wasn't trying to fit in any lane but her own and that's why she remains. And when the lights were off she was in TX in a humble home with bae, #balance. Rest In Peace Selena, we miss you so much girl. So Much," Palmer wrote on her Instagram with a picture of her in her costume.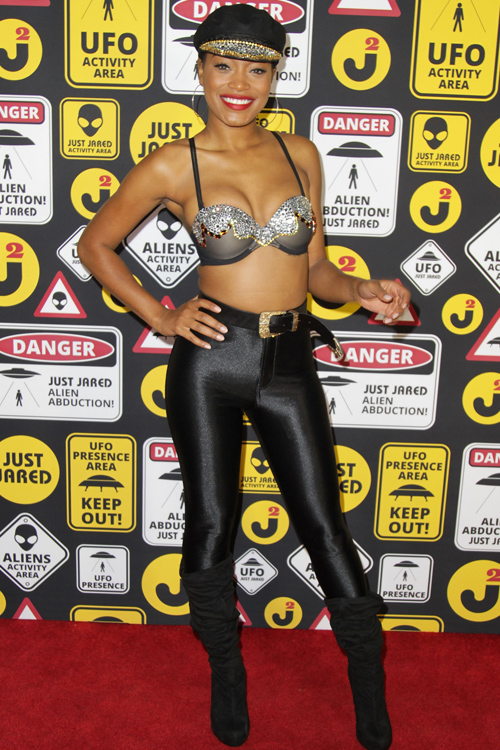 The whole R5 gang partied at Just Jared's bash and their costumes were pretty legit.
Riker Lynch went as a Skelton, while Ellington Ratliff channeled Beetlejuice and his gorgeous girlfriend, Rydel Lynch, looked deadly beautiful in her old-west ensemble. Ross Lynch was a hot Zorro, and his other brother Rocky looked like a man out of a western!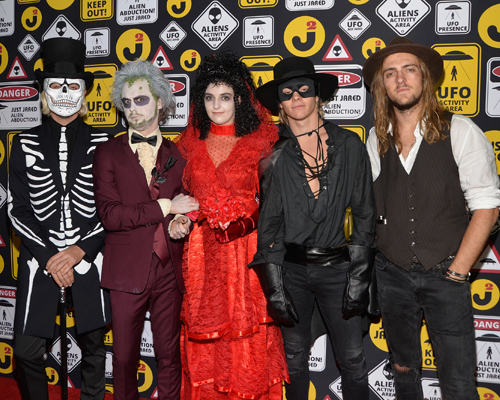 OMG, Ariel Winter is that you? Talk about nailing Halloweeen!
The Modern Family star made being a dead nurse sexy in her skimpy costume and we're big fans.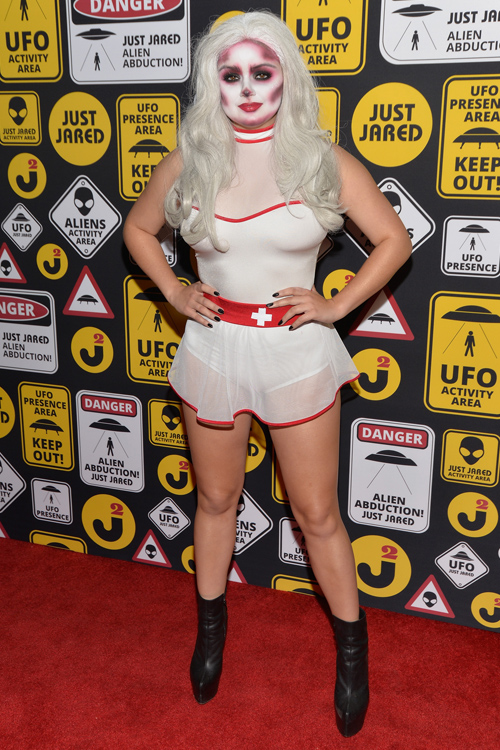 We can't stop laughing at this lame, and yet somehow totally awesome, costume.
Sam Lerner is a lesser-known actor right now starring on The Goldbergs so he poked fun at himself and went as his own IMDB profile.
Renee Olstead is pretty much 1990s' Britney Spears reincarnated don't you think?
We would've guessed that American Horror Story star, Taissa Farmiga was more of a scary costume gal, but we're pretty excited about the adorable pineapple look she went for instead.
Calling all Beetlejuice fans, Victoria Justice slayed as the iconic Halloween movie character, adding just the right amount of green to her hair and sporting the perfect stripped suit!
Justice took her sister, Maddy Grace, as her date to the party and together they had one wild Halloween night.
They really were the winners of the night!
https://www.instagram.com/p/BMOJbmFhQxA
Which costume from the Just Jared Halloween party is your favorite?