These Concealers Last Forever and Totally Cover Up Blemishes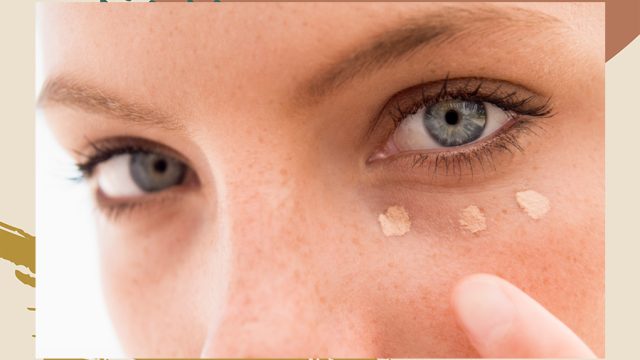 Whether you're trying to cover up a poor night's sleep or a budding blemish, a quality concealer is a must. Concealers have thicker formulas than foundations, which is part of what gives them fuller coverage. You can use them with or without foundation, depending on how much makeup you want to use, as a good, high-quality concealer will do all the heavy lifting for you. However, many concealers make big promises but fall short on their claims, which is why I'm rounding up the best concealers here.
We tested over 50 of them for our 2020 Beauty Crush Awards, and I've personally tested many more over the past decade. I rated each concealer on how it felt on skin, how it looked, how long it lasted, and how its texture covered blemishes. The winning picks looked natural on the skin, didn't pill over time, stayed on throughout the day, and expertly hid any imperfections. Here are the best nine concealers on the market:
Best Overall Concealer: Tarte Shape Tape Concealer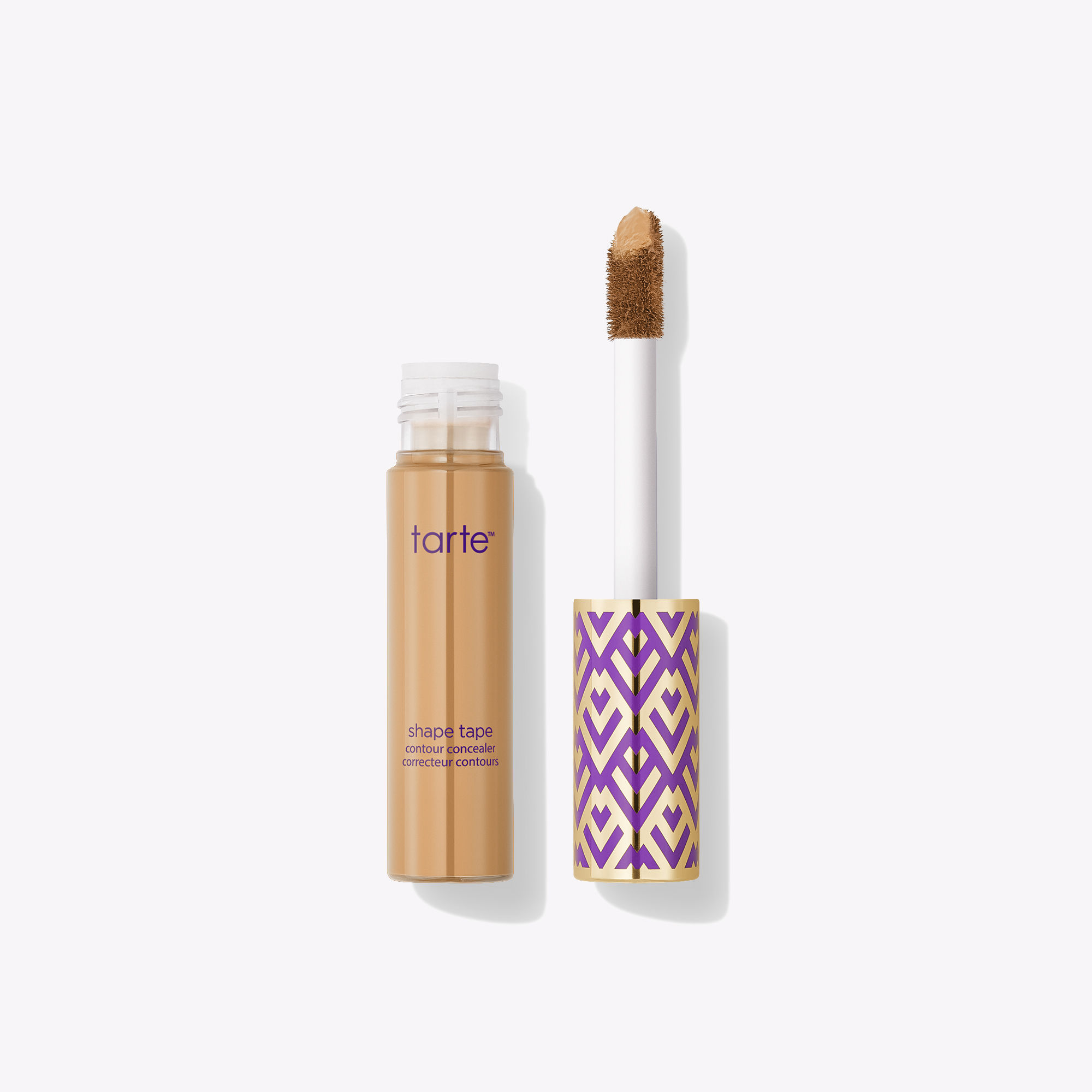 Shop it! $18, Tartecosmetics.com
Every beauty blogger will tell you that this is one of the best concealers out there, and I'm joining them in telling you that it's true. This liquid formula packs on a ton of pigment without making the skin look cakey, which not all liquid concealers can claim. It covers dark circles, pimples, and hyperpigmentation but makes the skin look dewy and gives it a natural finish.
Best Full-Coverage Concealer: IT Cosmetics Bye Bye Under Eye Full Coverage Concealer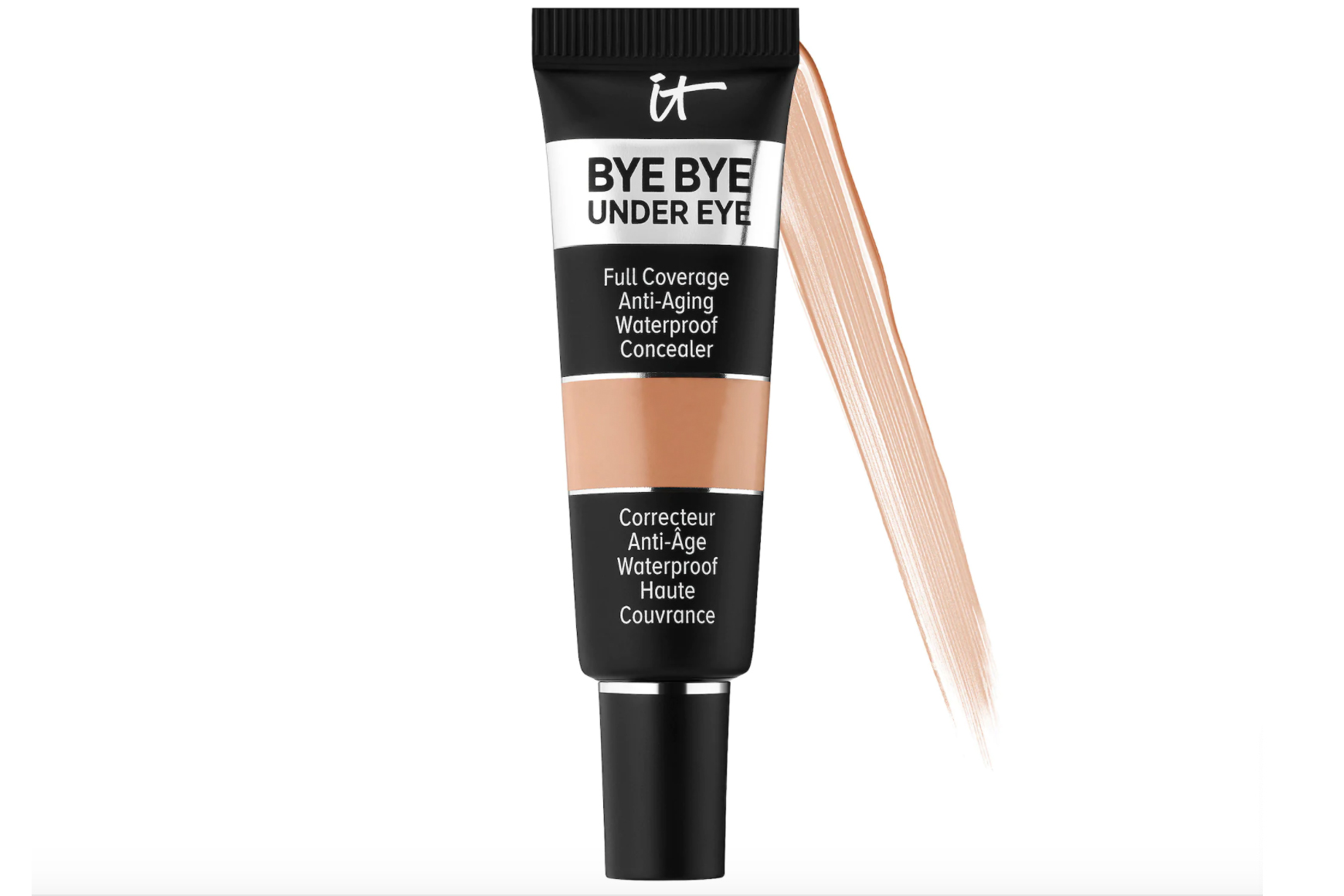 Shop it! $27, Sephora.com
Find yourself an anti-aging and waterproof concealer that will last all day—spoiler alert, it's this one. It's packed with hyaluronic acid and peptides which work to hydrate and firm the skin, and it has a thick consistency that doesn't seep into fine lines and wrinkles. Instead, it leaves the skin looking even-toned and natural. Plus, it comes in 48 shades.
Best Drugstore Concealer: L'Oréal Paris Infallible Full Wear More Than Concealer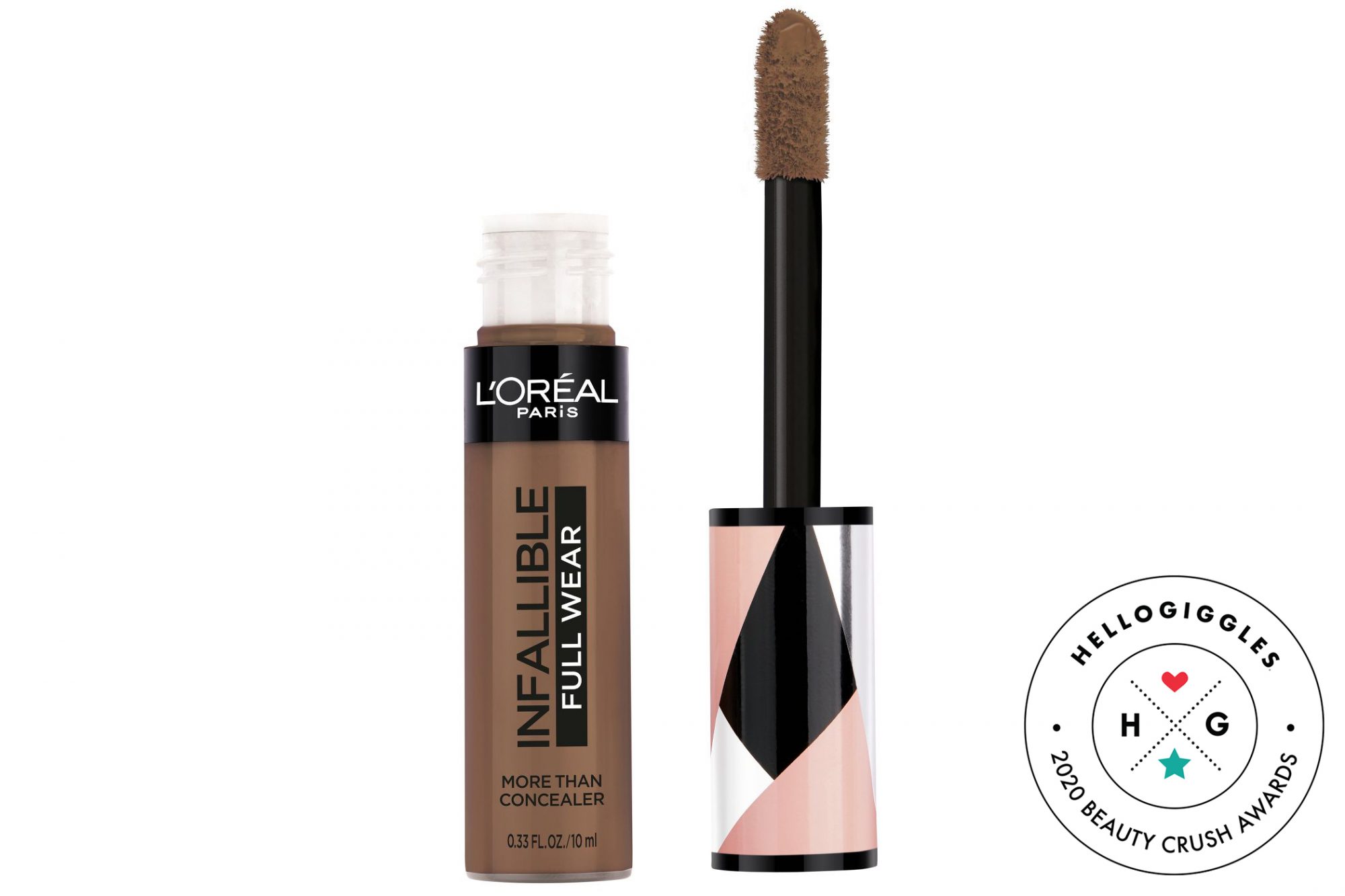 Shop it! $13.49, Ulta.com
This product offered more shades than any of the other drugstore brands we tested for this year's Beauty Crush Awards. It's full-coverage, matte, and waterproof enough to last through a night of dancing.
Best Luxury Concealer: Armani Beauty Power Fabric Concealer
Shop it! $34, Sephora.com
With this liquid concealer, you'll get the benefits of a high-coverage formula without the thick and goopy consistency of some other competing products. It's lightweight and leaves skin looking refreshed, covering all sleep-induced dark circles.
Best Concealer for Pimples: IT Cosmetics Bye Bye Breakout Full-Coverage Concealer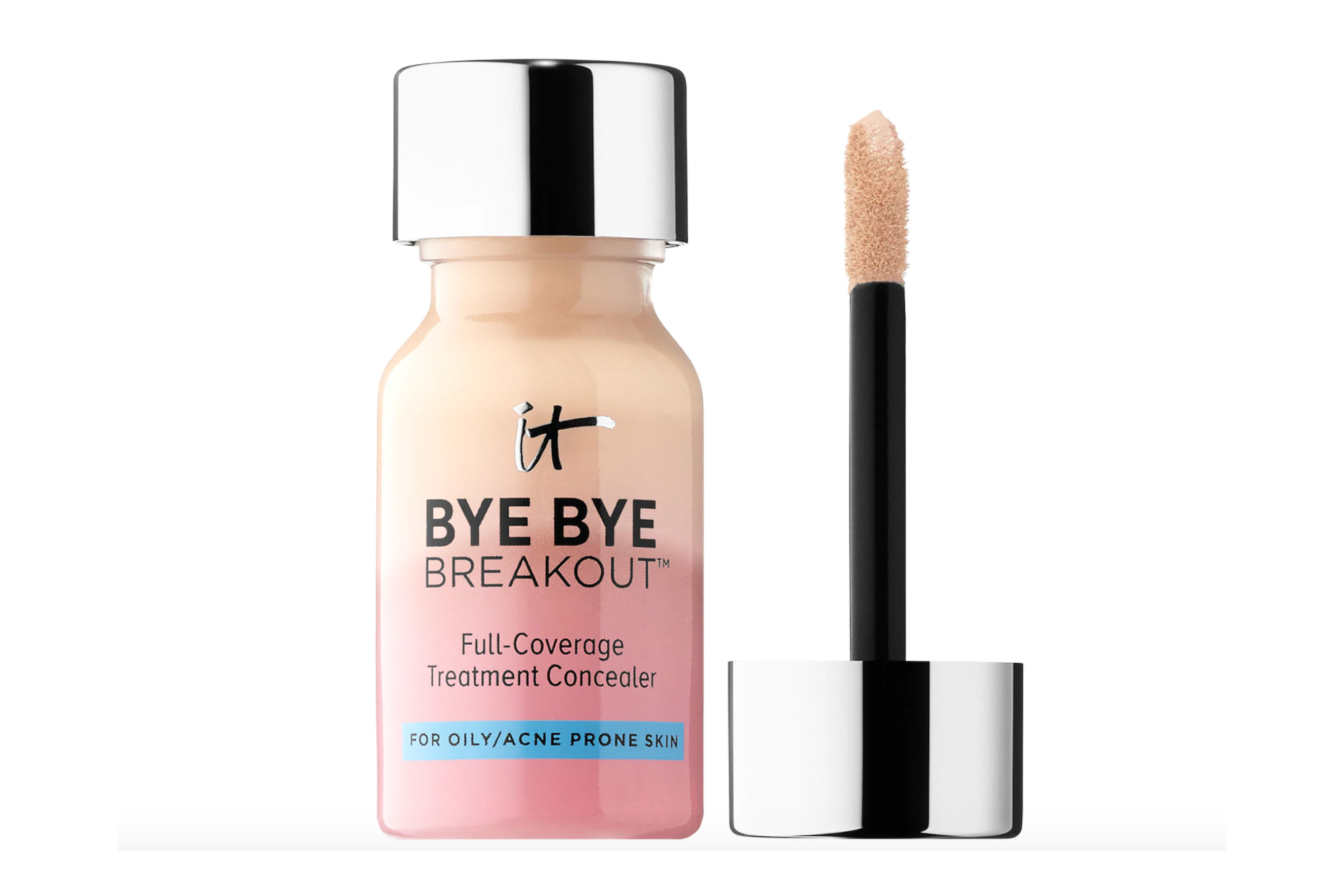 Shop it! $32, Sephora.com
The tough thing about hiding a pimple is that some makeup formulas can end up clogging the pores, making the breakout even worse. This liquid concealer uses ingredients that tackle acne like tea tree oil, sulfur, salicylic acid, and kaolin clay. Together, these ingredients work to attack surface-level bacteria and clean out the pores. Plus, this concealer also uses colloidal oatmeal to help soothe any irritation.
Expert-Recommended Concealer: Marc Jacobs Beauty Accomplice Concealer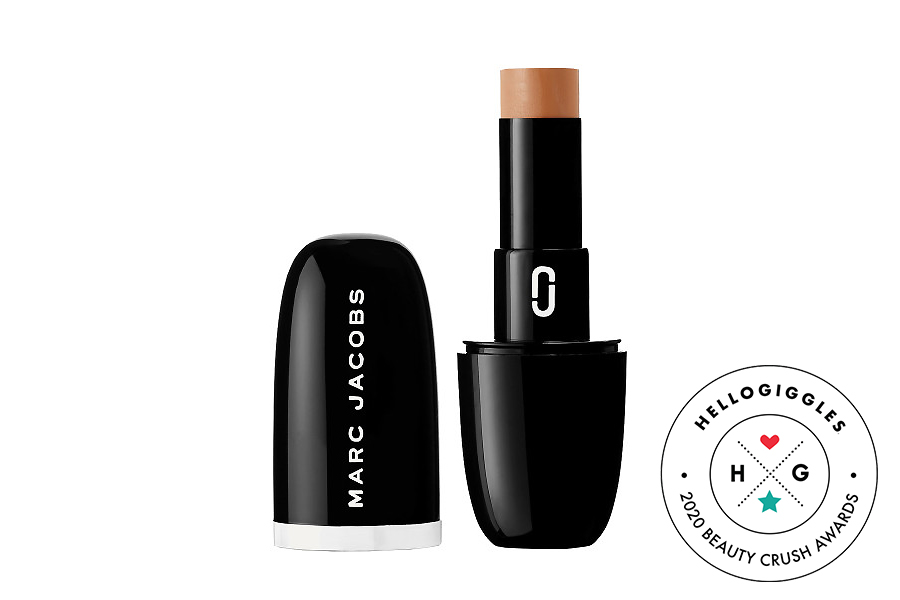 Shop it! $32, Sephora.com
Typically, concealers that come in a solid stick form provide more coverage because their formulas are thicker than liquid ones. "It's been hard for me to find a creamy [formula] that has great coverage and doesn't crease or look greasy on my already oily skin. But this product is everything I want and is conveniently sized, so I can take it on the go," says Mika Robinson, HelloGiggles' "Shades of Melanin" columnist. "I love this product for concealing under eyes and for quick touch-ups throughout the day."
Best Heavy-Duty Concealer: Clé de Peau Concealer Broad Spectrum SPF 25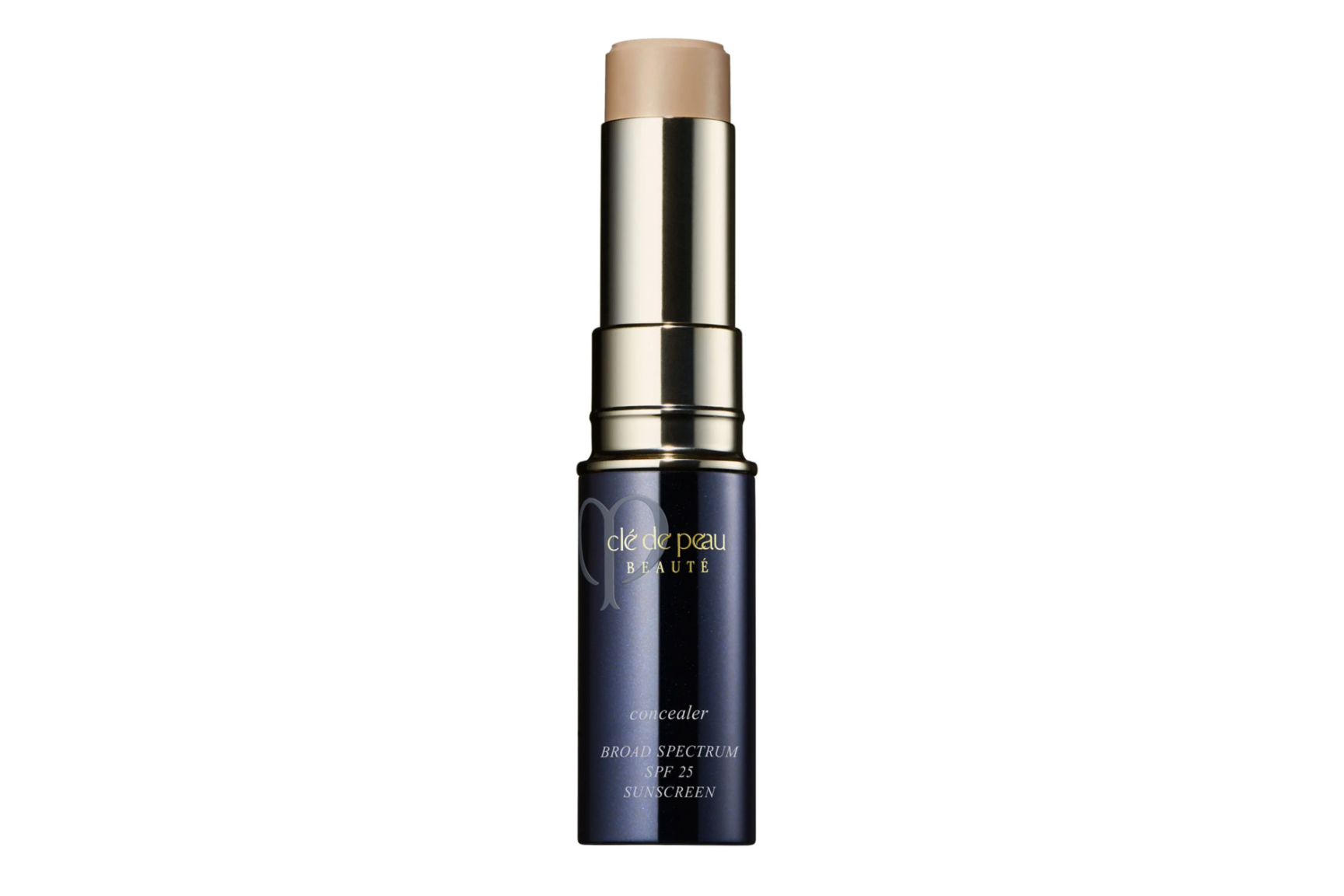 Shop it! $73, Nordstrom.com
If you're looking for a no-nonsense concealer that will cover even your deepest darkest secrets, this is the product for you. It comes in a convenient stick form, but it's the formula that's magic. It's full-coverage and thick, but once it's on the skin it can easily be blended for a natural-looking and matte effect. Even if you only sleep two hours, this concealer will make you look like you got eight.
Best Concealer for On-The-Go Application: Maybelline Age Rewind Eraser Dark Circle Treatment Concealer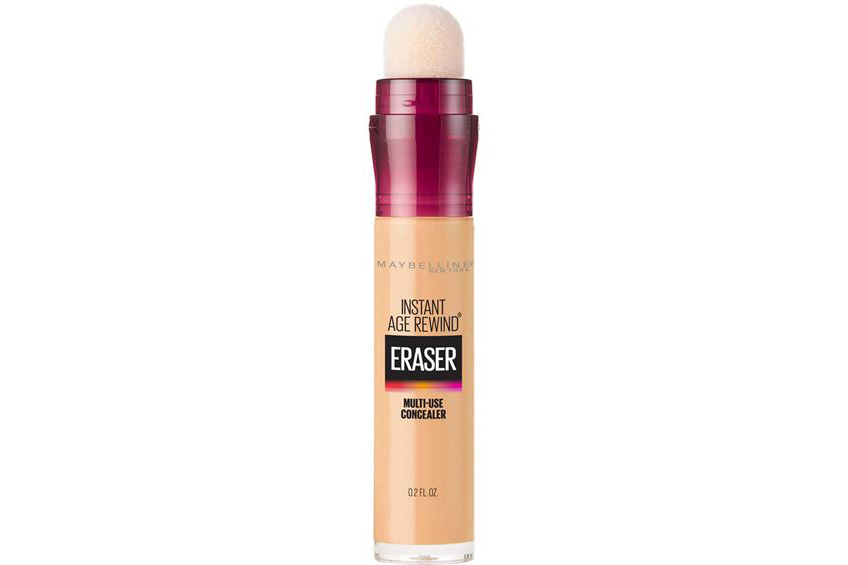 Shop it! $9.99, Ulta.com
According to the brand, one of these concealers is sold every five seconds in the United States, and with good reason! The circular sponge tip makes application incredibly easy and helps the user achieve an almost airbrushed makeup look.
Best Clean Concealer: RMS "Un" Cover-Up Concealer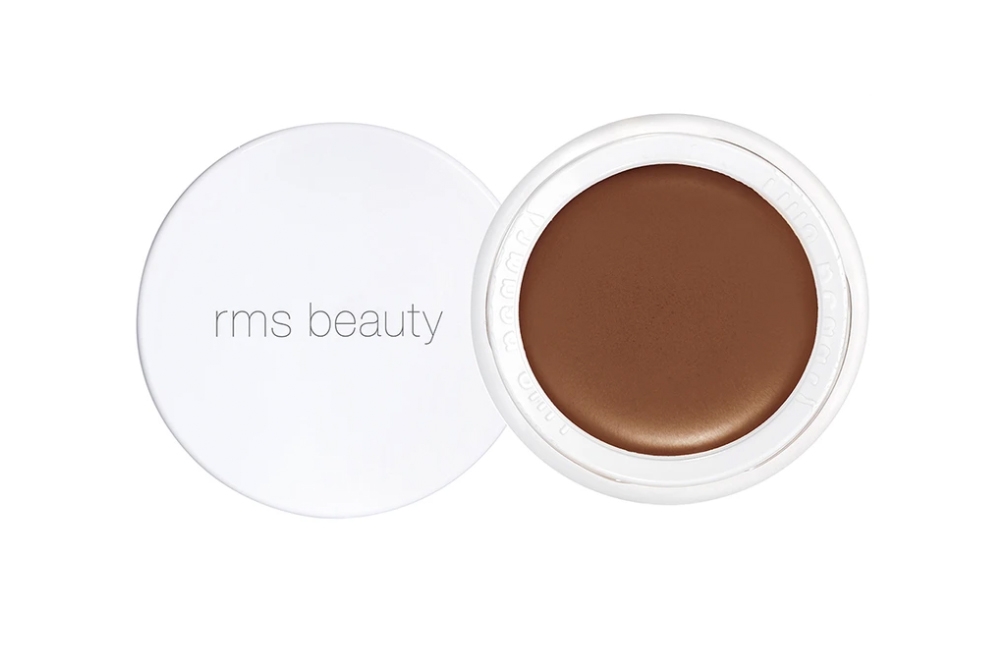 Shop it! $36, Sephora.com
If you're looking for a clean version of your favorite concealer, look no further than this RMS gem. This lightweight concealer seamlessly melts into the skin and uses hydrating ingredients such as castor oil, jojoba oil, and coconut oil. That being said, it may be best to stay away from this formula if you have acne-prone skin since coconut oil is comedogenic (meaning it will likely block your pores and cause breakouts), but it's great for all other skin types.
As the Senior Beauty & Fashion Editor at HelloGiggles, it's my job to stay up to date on the latest in brand and product launches. Every day, I scour studies, news, and polls to understand the science behind each innovation and determine the best of the bunch. In my recurring column, Pia's Picks, I highlight the brands and products I'm loving within the fashion and beauty space—the ones that are worth your hard-earned dollars, are incredible steals, or are the first of their kind. I hope you'll love them too.