Here's why you should consider switching to a cleansing oil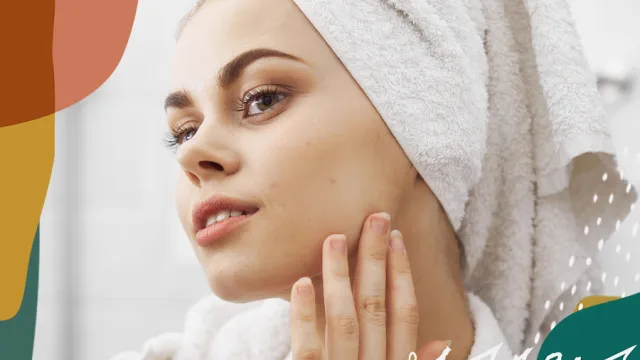 Proper skin care starts with a good cleanser, but it's important to pick one that's right for your skin type. You've probably already heard about cleansing oils, and if you have acne-prone or oily skin, it may sound odd and downright crazy to even consider adding an oil-based cleanser to your skincare routine. But it may actually be the best thing for you. How? Well, oil attracts oil, or like attracts like, so oil-based cleansers wash away excess sebum (oil) while leaving the skin feeling fresh and smooth, instead of stripped and dry.
"Oil cleansing is an alternative method for deeply and effectively cleansing the skin of makeup and impurities," explains  Zain Husain, M.D., a board-certified dermatologist. And yes, while our beloved makeup wipes are convenient to use, they don't necessarily work as well as an oil-based cleanser. As an experiment, try removing your makeup with a wipe, then go over the same area with a damp white towel to see how much makeup remains, then try removing your makeup with a cleansing oil and do the same white towel experiment.  Trust us, you'll see a difference.
Below, our eight favorite cleansing oils for every skin type, budget, and lifestyle.
1. Best Budget-Friendly Cleansing Oil: Neutrogena Ultra Light Cleansing Oil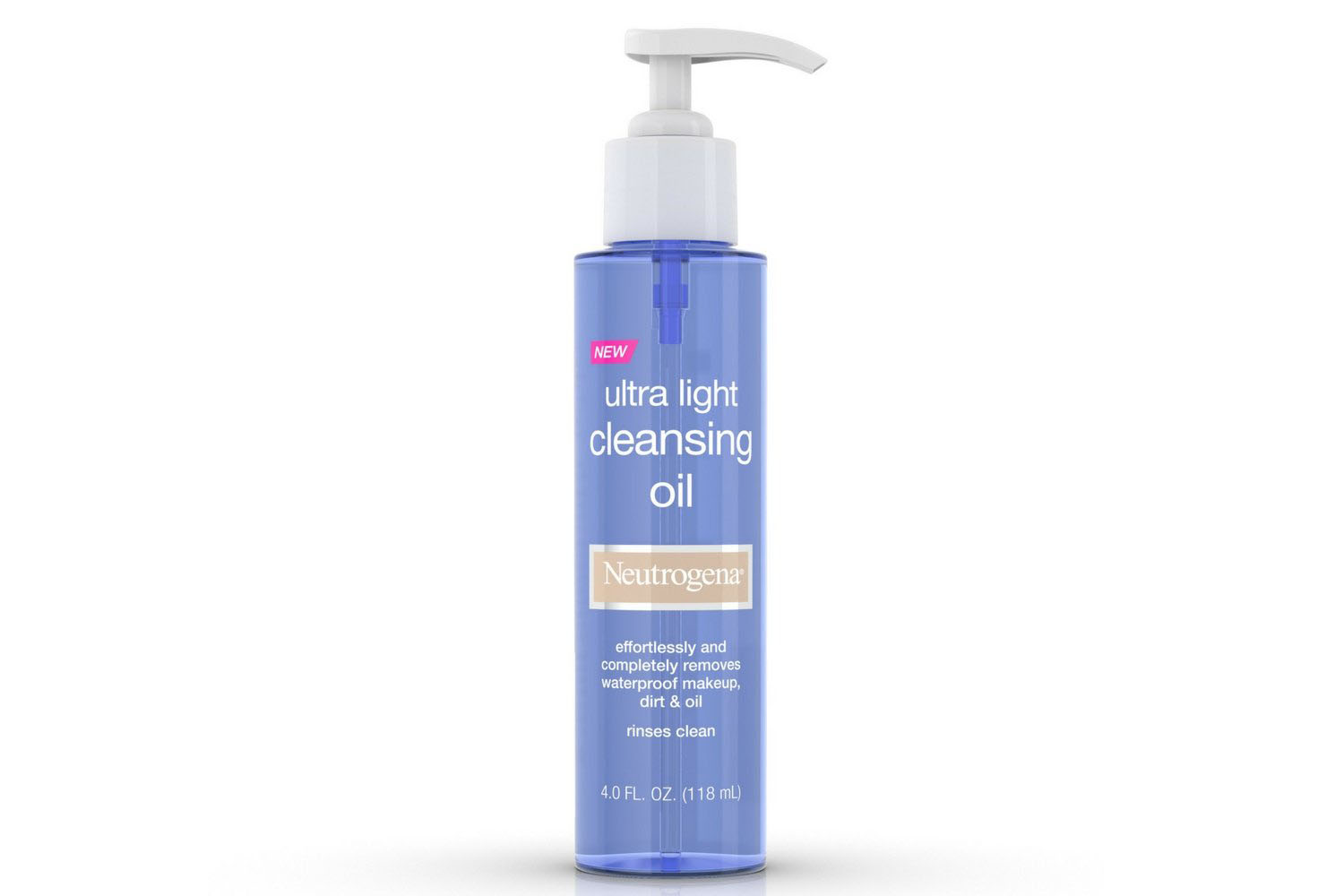 You don't need to break the bank to have great skin. In fact, some of our favorite skincare products are drugstore-priced! This cleansing oil removes even waterproof makeup and leaves the skin feeling clean and soft.
2. Best Overall Cleansing Oil: DHC Deep Cleansing Oil
Defining the term deep clean, this oil was one of the first to appear on the market when cleansing oils first became popular. Formulated with olive oil, rosemary leaf oil, and vitamin E, this cleansing oil is packed with antioxidants that help strengthen the skin's natural barrier and protect it from free radicals. It works well with all skin types, even the very sensitive, and you can also use it as an effective makeup brush cleanser—the convenience!
3. Best Cleansing Oil For Dry Skin: Tatcha Pure One Step Camellia Oil Cleanser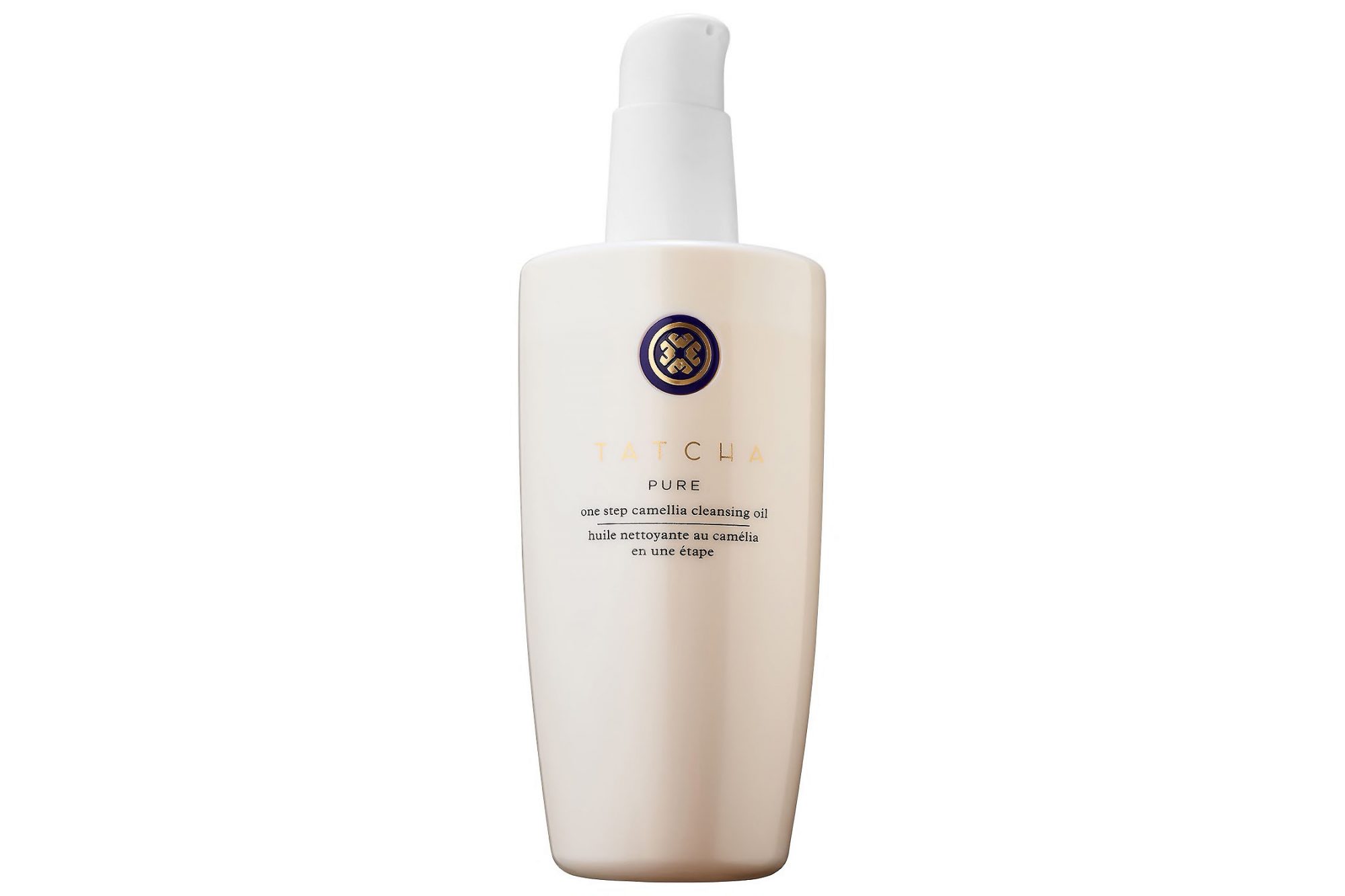 Praised for its hydrating and calming properties, this oil uses vitamins A, B, C, D, and E to nourish and hydrate skin while gently cleansing off the day. This oil cleanser is suited for all skin types, but people with sensitive skin prone to rosacea will reap the most benefits from vitamin-packed elixir.
4. Best Cleansing Oil For Sensitive Skin: Avène ZeraCalm A.D. Lipid-Replenishing Cleansing Oil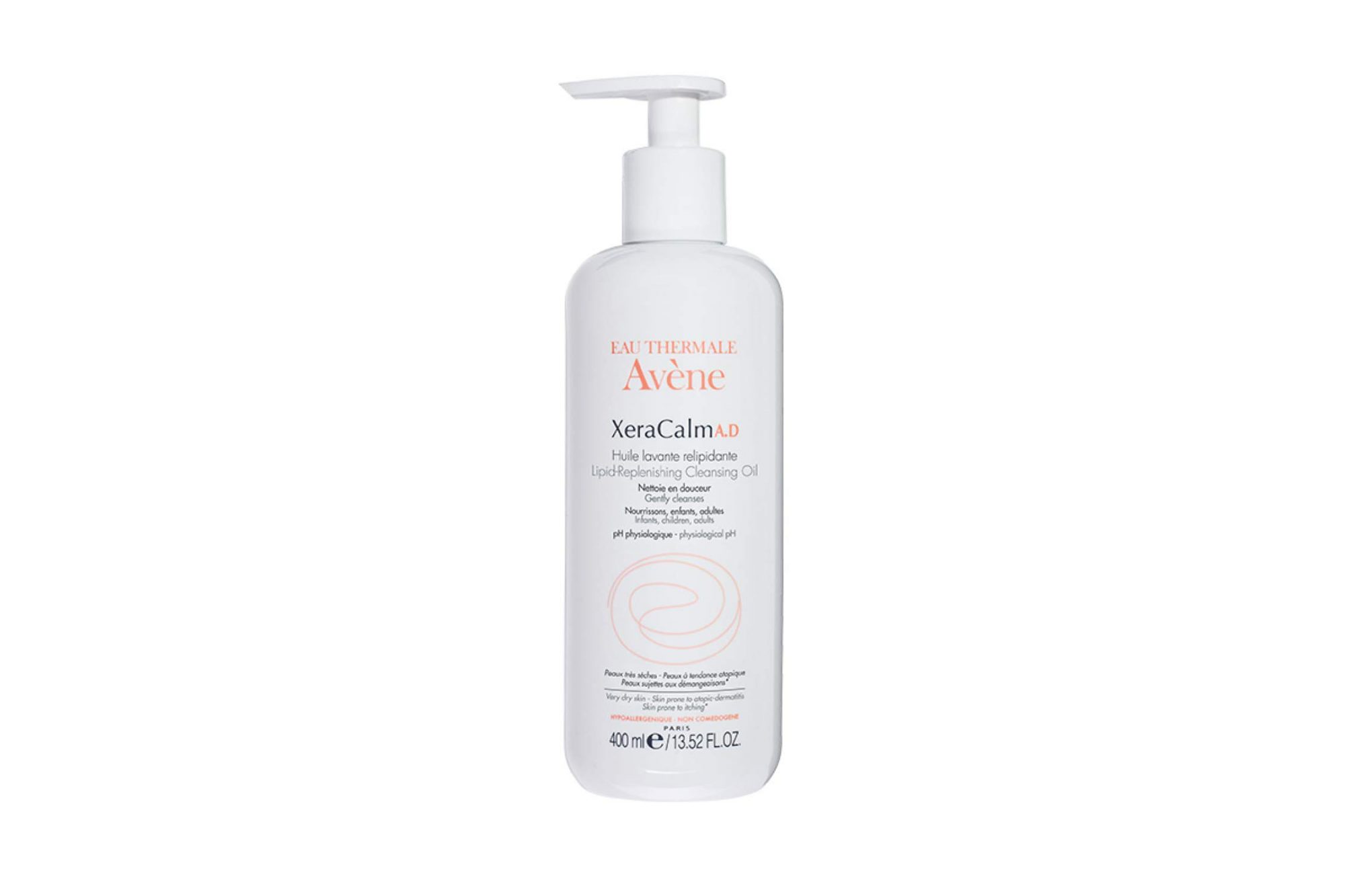 As for Dr. Husain's recommendation, this Avène cleansing oil is a favorite among dermatologists and beauty editors alike. This product is fragrance and paraben-free, meaning it's a great choice for those with sensitive skin. The brand's patented blend of lipids, amino acids, and sugars, which reduce itching and inflammation, creates an antimicrobial barrier on the skin. *Adds to cart*
5. Best Cleansing Oil For Oily Skin: Caudalie Make-Up Removing Cleansing Oil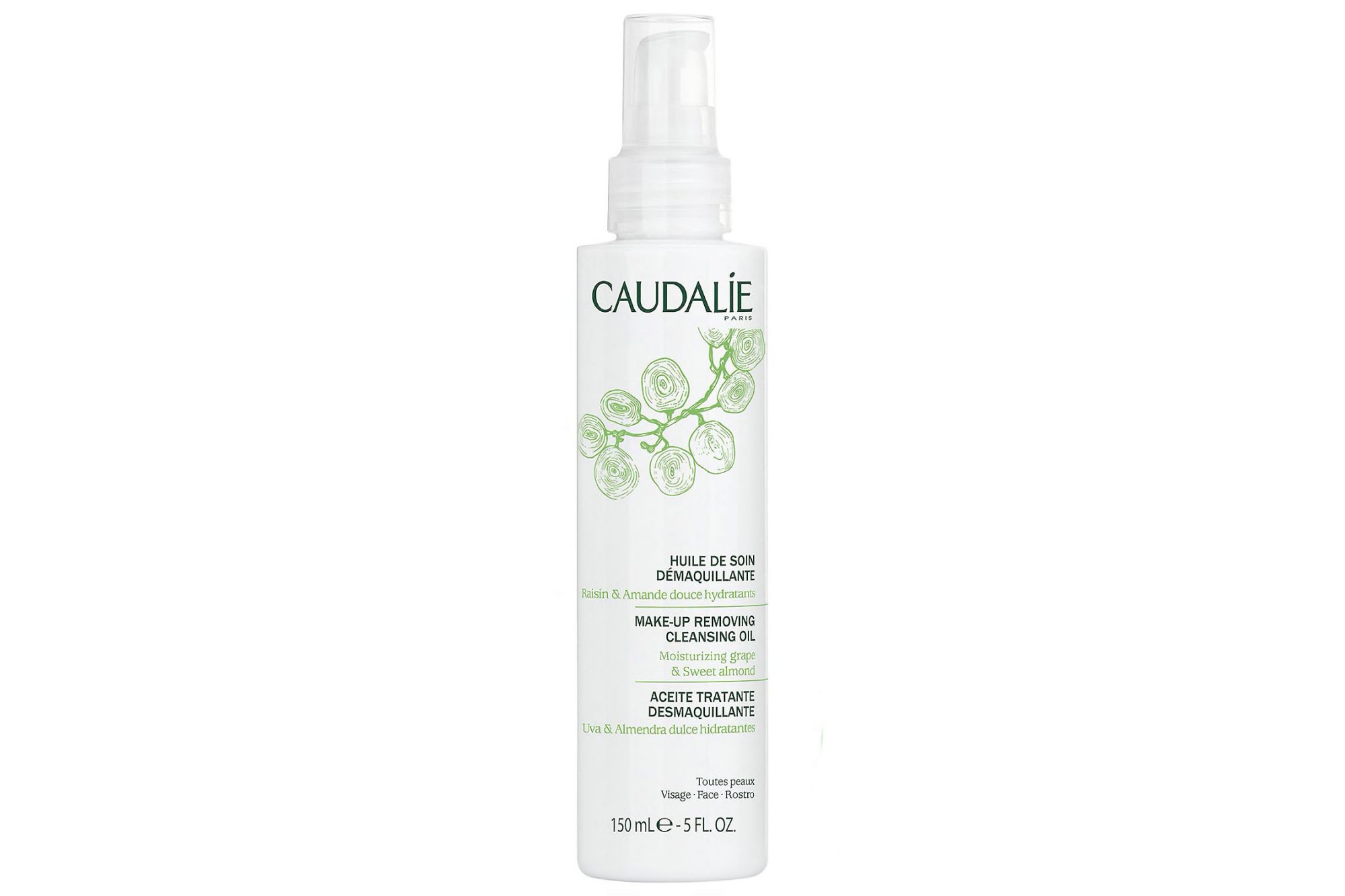 If you're looking for a cleansing oil that won't leave your skin feeling greasy, this product is for you. It's formulated with grape seed oil, which studies show effectively penetrates the skin, and since it's also high in omega 6 fatty acids and contains vitamin E, it helps to combat free radicals and nourish the skin's barrier.
6. Best Oil-Based Cleansing Balm For Removing Makeup: Banila Co Clean It Zero 3-In-1 Cleansing Balm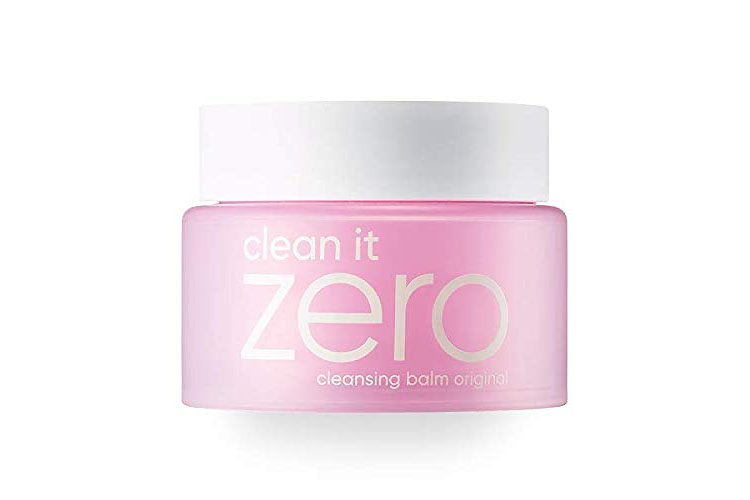 K-beauty may have put cleansing balms on the map, but this one's ability to remove makeup, cleanse, and hydrate the skin makes it a gem of a product a true holy grail item. Oil-based cleansing balms are also easy to travel with (hello, TSA-approved skincare!), which is a bonus factor for us. This particular product comes in four formulas—original, purifying, revitalizing, and nourishing. Whatever your skin needs are, Banila has you covered. 
7. Best Oil-Based Cleansing Balm For Mature Skin: Elemis Pro-Collagen Cleansing Balm
This cleansing balm was created for people looking for an anti-aging product, but truth be told, it actually works well for people of all ages. What makes this product so well-loved is its combination of the nourishing and anti-inflammatory elderberry oil (fun fact: in ancient Egypt, it was used topically to heal wounds) and the super cool anti-aging padina pavonica algae. Together, they make a very gentle and nourishing cleansing experience. To get even more benefits from this skincare product, you can leave it on as a mask for an extra-nourishment boost. Oh, and don't forget to apply to your neck and décolleté. Remember that body care is skin care.
8. Best Clean Oil-Based Cleansing Balm: Farmacy Green Clean Makeup Removing Cleansing Balm
A recent cult-favorite to the scene, this cleansing balm is not only great for melting away makeup, it's also packed with ingredients that will leave your skin better than you found it, like papaya enzymes for gentle exfoliation and the anti-bacterial turmeric which will help combat acne.