I tested a ton of clean mascaras, and these are the 6 best ones
I've always been a big mascara person. Sadly, though, I have a long history with eye-irritating mascara from drugstore brands and luxury retailers alike. It seems like the mascara I tended to use exacerbated my watery eyes, especially during allergy season, so I decided to test out clean mascaras to see if they'd help.
As it turns out, clean mascaras have many benefits. Not only are they free of the endocrine-disrupting chemicals that can cause an array of health issues, but most of them are also free of the harsh chemical ingredients that can irritate the eyes. Blair Murphy-Rose, M.D., a Manhattan-based dermatologist, says she advises patients to avoid several ingredients commonly found in traditional mascaras such as parabens, artificial dyes, coal tar, and formaldehyde.
"I also recommend avoiding fragrance in cosmetics, especially for those with sensitive skin and particularly in cosmetics used around the eye," Dr. Murphy-Rose says. "Many fragrances are skin and eye irritants."
If you suffer from allergies, sensitivity, or watery eyes, opting for a clean mascara over a traditional one may be your best bet if you still want to give your lashes some extra oomph. I tested tons of clean mascaras to find the best ones. Here they are.
Best Clean Mascara: Saie Mascara 101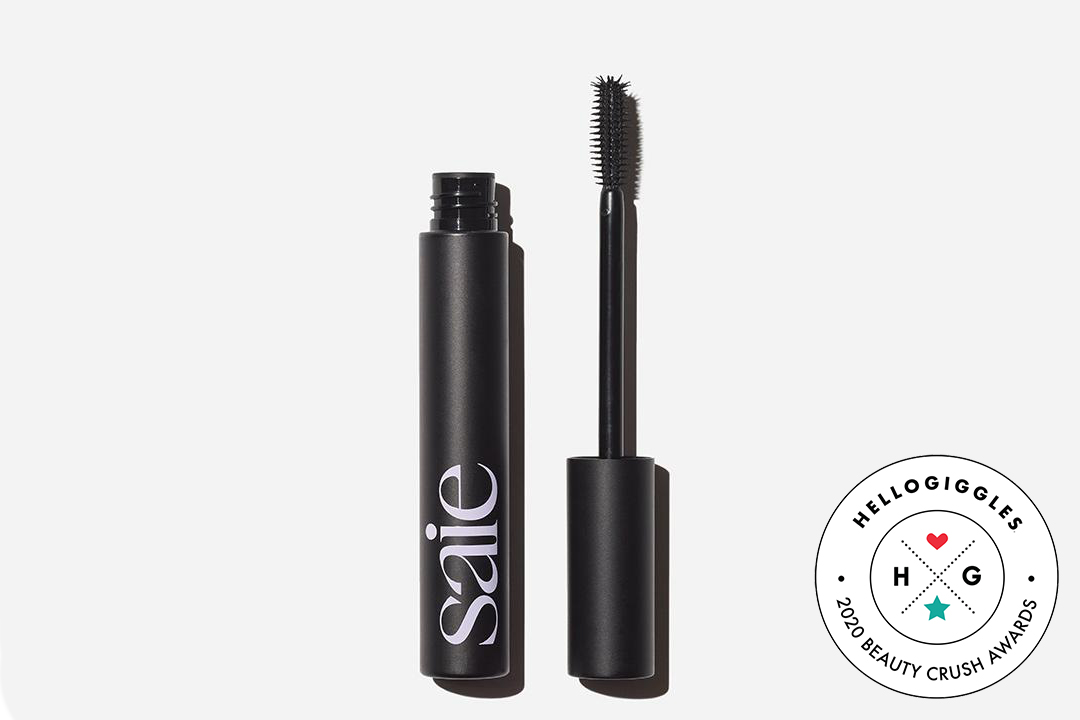 Shop It! $24, [tempo-ecommerce src="https://shareasale.com/r.cfm?b=737033&u=1772040&m=59603&urllink=follain.com/products/saie-mascara-101&afftrack=HGBEUCleanMascarasBestOnesJBirchJUL20″ title="Follain.com" context="body"]
I've never loved a mascara as much as I love this 2020 Beauty Crush Award winner. This clean formula mixes the best of all worlds and delivers length, definition, and volume. It's easy to build upon and goes on very smoothly thanks to its beeswax and shea butter-rich formula. The smaller bristles at the end of the wand reach even the tiniest lashes in the corners of the eye, resulting in a wide-eyed and natural-looking lash.
Best Everyday Clean Mascara: Vapour Beauty Mesmerize Mascara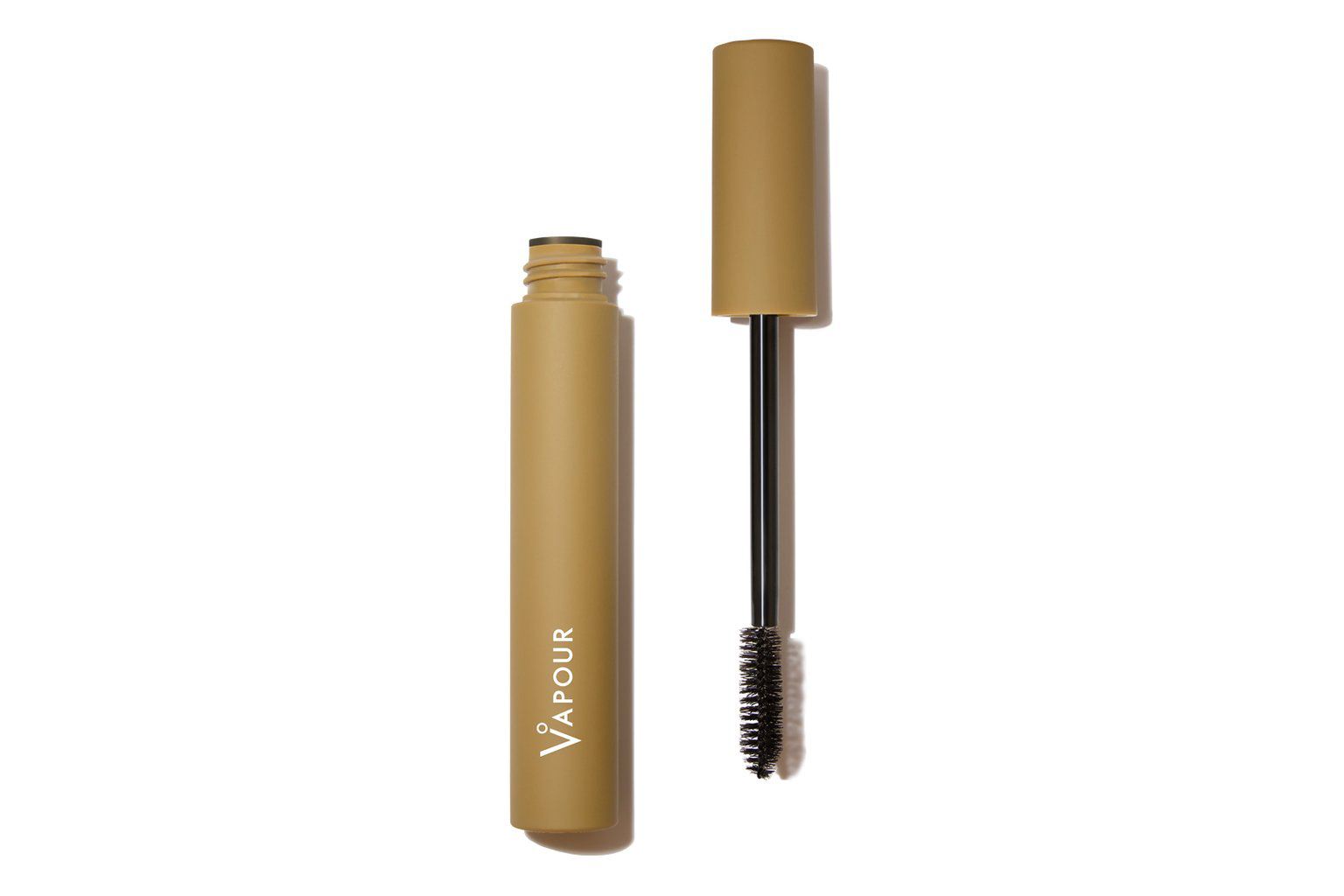 For an everyday mascara, I want a one-and-done formula that gives me length and volume. Vapour's mascara hit all the right notes. I was crazy impressed by the way the wand feathered out my lashes: The brush is easy to maneuver and has tons of tiny bristles, allowing the moisturizing formula to grab each and every lash. On top of that, it holds the curl in my lashes extremely well. This mascara checked all of my boxes and did not lead to eye-watering.
Best Volumizing Clean Mascara: Milk Kush Mascara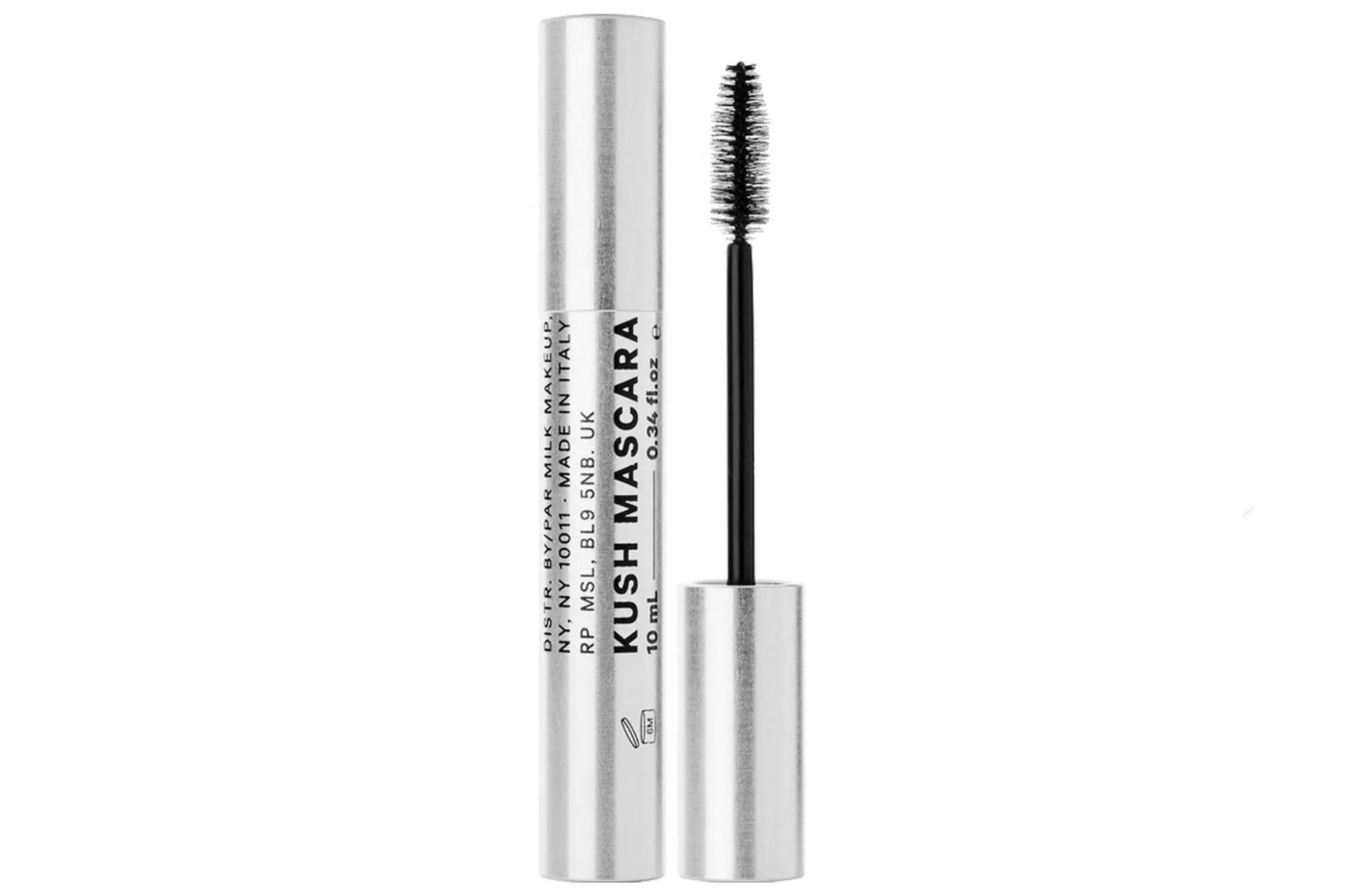 Milk's mascara reminds me of regular mascara in all the best ways, particularly in how it performs on volume. The plant-oil formula creates crazy levels of cascading volume, and it's definitely the most glamorous lash that I've tried. The only downside is that it does clump on when applying, so I have to comb my lashes out after application. I'd reserve this mascara for nights out or big events, but it could also be your go-to if you're into big, bold lashes.
Best Lash-Defining Clean Mascara: RMS Beauty Defining Mascara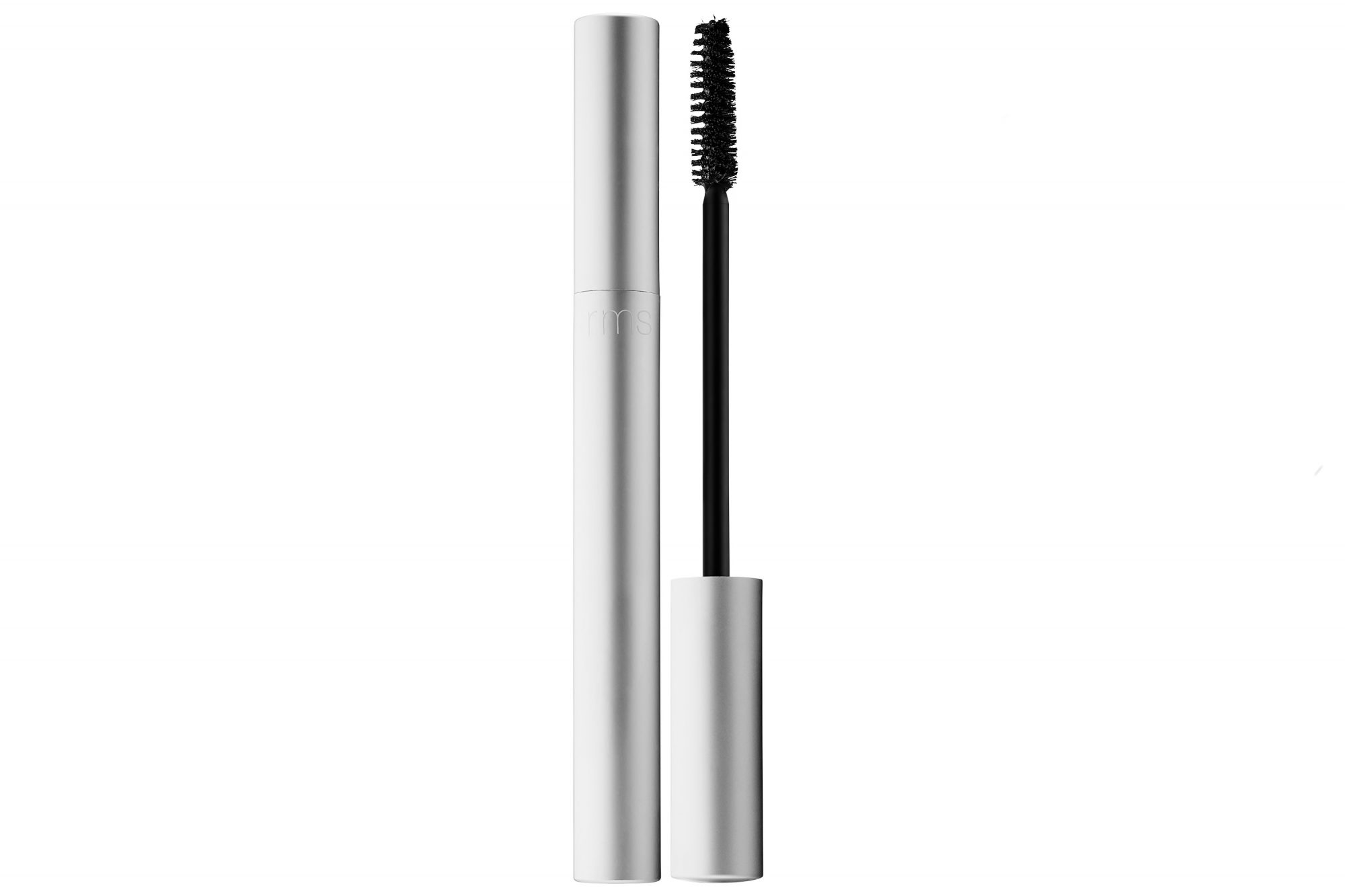 I don't know how else to explain it, but after swiping on a coat of RMS's defining mascara formula, I felt fresher and brighter. The wand opens up the eyes beautifully, and all you need is a single coat. However, if you want to apply multiple layers, you absolutely can since it doesn't clump in the slightest. I wore it all day without any irritation whatsoever. I'd recommend this tube to anyone.
Best Natural-Looking Clean Mascara: Juice Beauty Phyto-Pigments Ultra-Natural Mascara
Shop It! $24, [tempo-ecommerce src="https://www.amazon.com/Juice-Beauty-Phyto-Pigments-Ultra-Natural-Mascara/dp/B0768STBRS/ref=as_li_ss_tl?ie=UTF8&linkCode=ll1&tag=hgbeucleanmascarasbestonesjbirchjul20-20&linkId=74e7694df16c03fd0e2cc1b87b3d3890″ title="Amazon.com" context="body"]
This mascara enhances your color without making it look too dark, your volume without venturing into over-the-top territory, and your length without leaving tiny clumps at the end of your lashes. My lashes felt extremely hydrated, and I liked that the mascara made them look like a better, more slicked version of themselves—without any irritation. The only con? A teensy bit of smudging.
Best Lengthening Clean Mascara: 100% Pure Fruit-Pigmented Ultra-Lenthening Mascara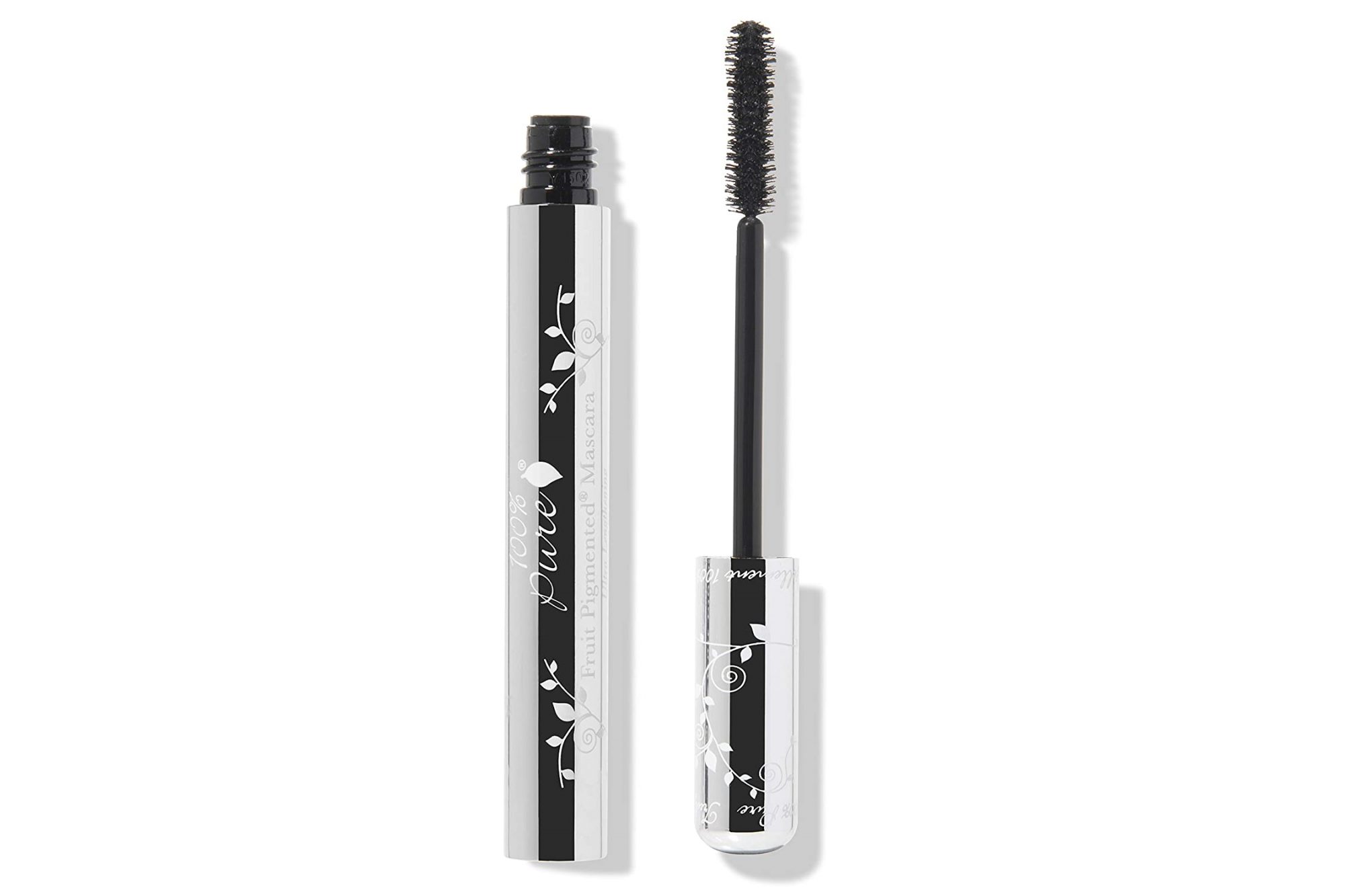 Shop It! $26, [tempo-ecommerce src="https://www.amazon.com/100-PURE-Lengthening-Smudge-Proof-Strengthening/dp/B003N4ST94/ref=as_li_ss_tl?ie=UTF8&linkCode=ll1&tag=hgbeucleanmascarasbestonesjbirchjul20-20&linkId=58cadf20d7aceae5653ad4fcdb558437″ title="Amazon.com" context="body"]
I was honestly a bit skeptical about trying a fruit-pigmented mascara like this one, but let me say that it worked every bit as well as my favorite lengthening mascara. This formula is a magical lengthening powerhouse, and it's pigmented with entirely natural black tea, berries, and cocoa powder. I liked that it made my lashes super dark and defined. On top of that, it comes in blue and purple, for if you're feeling adventurous. My one qualm was that it didn't really hold the curl into my lashes, but this wasn't a dealbreaker, so this mascara was one of my favorites of the bunch.