These Are the Hot New Clean Beauty Products to Try ASAP
From serums to deodorants, these picks deserve a spot in your vanity.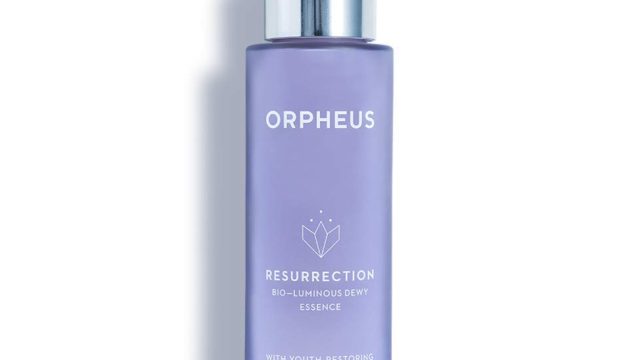 This year has been nothing short of a head-spin, to say the least. Masking up has become second nature and our skin is still getting used to its new restrictions, and while many aspects of our lives have slowed or come to a complete halt, one thing that hasn't changed is the beauty industry. 
Clean beauty brands have been churning out lots of new and exciting products over the last few months, and we've loved testing them all. And while there is no cold hard definition by the FDA as to what clean beauty is, we follow certain guidelines to determine what it is to us. Clean beauty is a standard that is surrounded around human health, it's the practice of sustainable ingredient sourcing and transparently creating non-toxic, naturally-derived, and synthetic chemical-free skincare and body care products. Here are the newest (and best) clean beauty products on the market right now.
The best of clean skincare: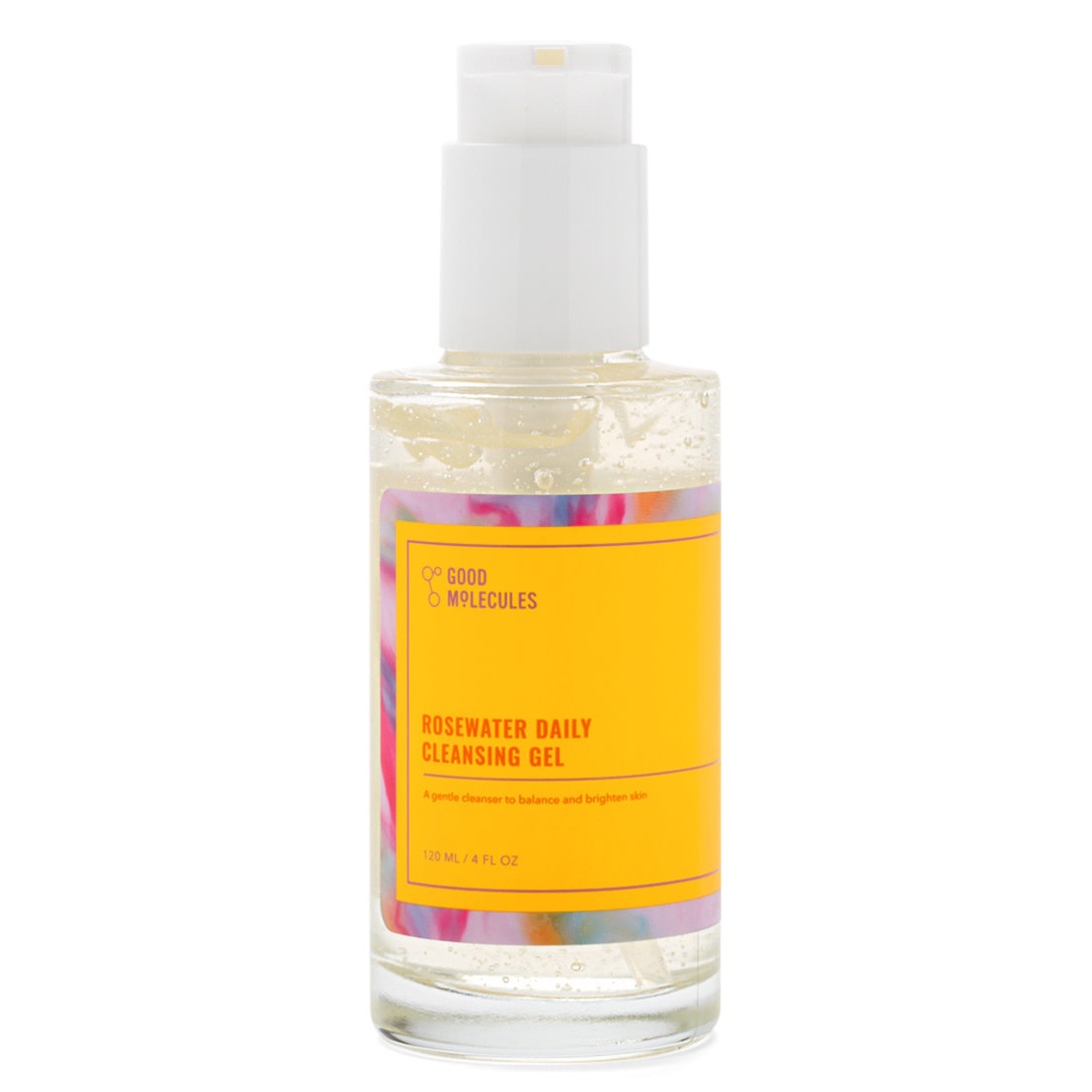 Good Molecules Rosewater Daily Cleansing Gel
$$12
Shop it
Good Molecules
This antioxidant rich and pH balancing cleanser is super gentle on the skin. It washes away the first layer of grime with its lightly lathering formula, brightens the skin with soothing rosewater, and uses pineapple extract to purify the skin.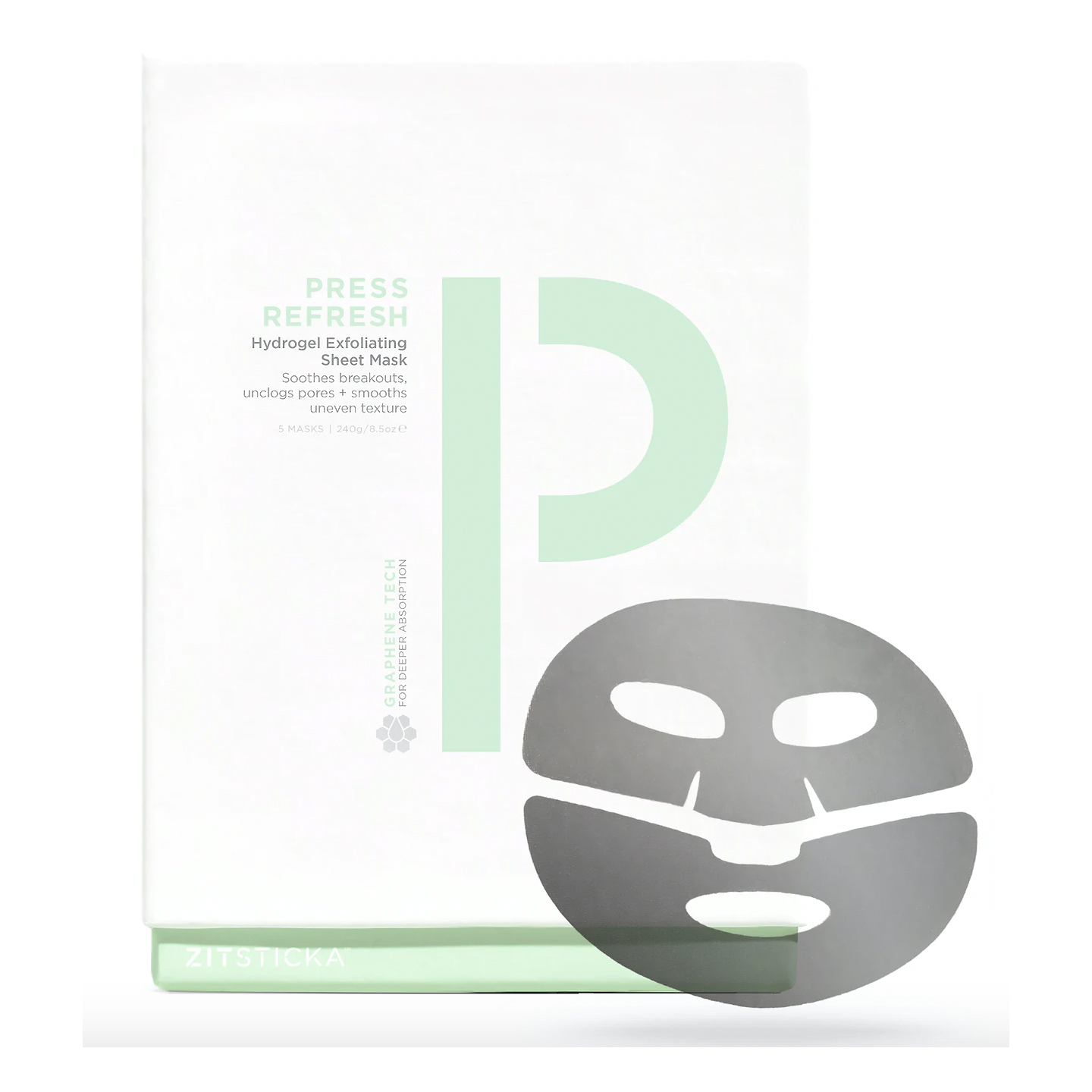 ZitSticka Press Refresh Face Mask
$$36
Shop it
ZitSticka
This two-piece jelly-like, slip-proof mask does much more than simply hydrate the skin, it is manufactured with graphene tech that works with your body heat and formulated with graphene powder that increased the body's conductivity and ability to absorb ingredients like salicylic, glycolic, and lactic acids that clear debris, smooth, and brighten skin. Plus, it has hyaluronic acid in it to leave the skin dewy and plump.
AYOND Metamorph Cleansing Balm
$$80
Shop it
AYOND
Enhanced with ceremonial desert herbs, this cleansing balm washes away impurities without stripping the skin of its natural oils. This balm is enriched with babassu and copaiba oils that nurture, hydrate, and help keep skin healthy. Plus, it also uses wild desert sage, chaparral, and frankincense that work together to soothe the skin, reduce irritation, and reveal restored skin.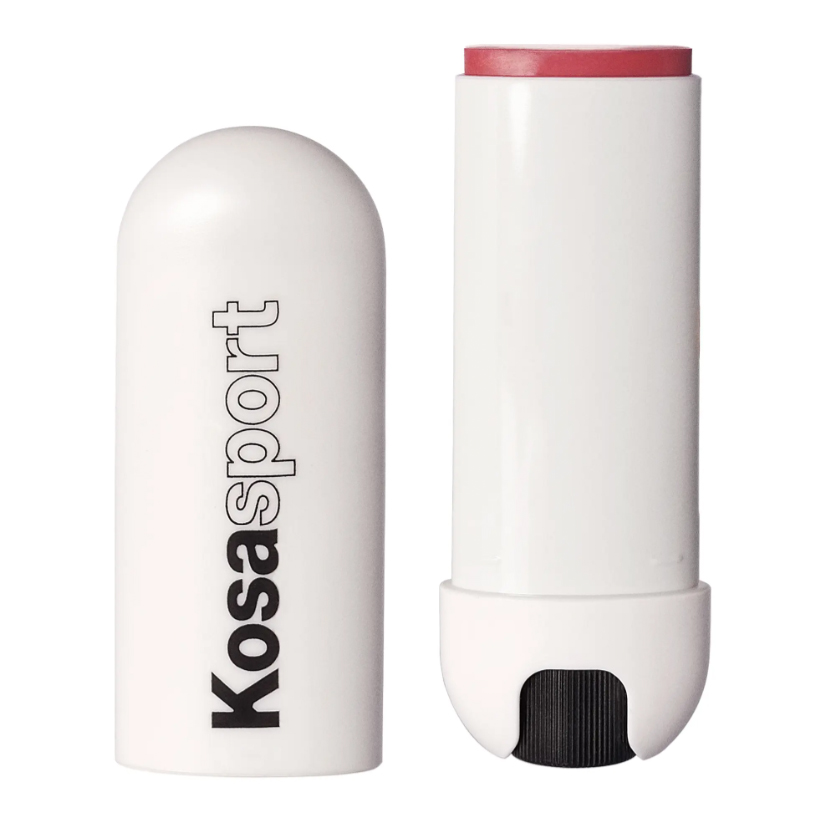 KOSAS Kosasport LipFuel Hyaluronic Lip Balm
$$18
Shop it
Nordstrom
This lip balm is packed with hyaluronic acid and 50mg of full-spectrum Flora + Bast CBD to help calm irritation, visibly reduce redness, and hydrate your lips from the inside out. The active cannabinoids help to smooth texture, so this can be your one-stop-shop for all things lip care.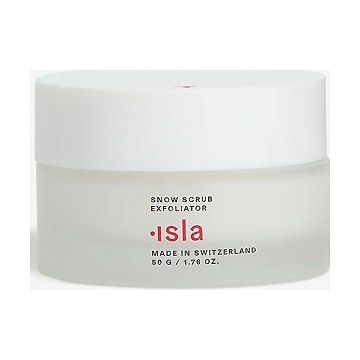 Isla Snow Scrub Face Exfoliator
$$54
Shop it
Isla
Hailing from Switzerland, this physical exfoliant uses 100% natural silica particles and fruit pectins to buff away dead skin cells, trapped debris, and makeup while leaving the skin with a subtle shimmer. This is the perfect post-mask treatment to ensure your skin will be mascne-free.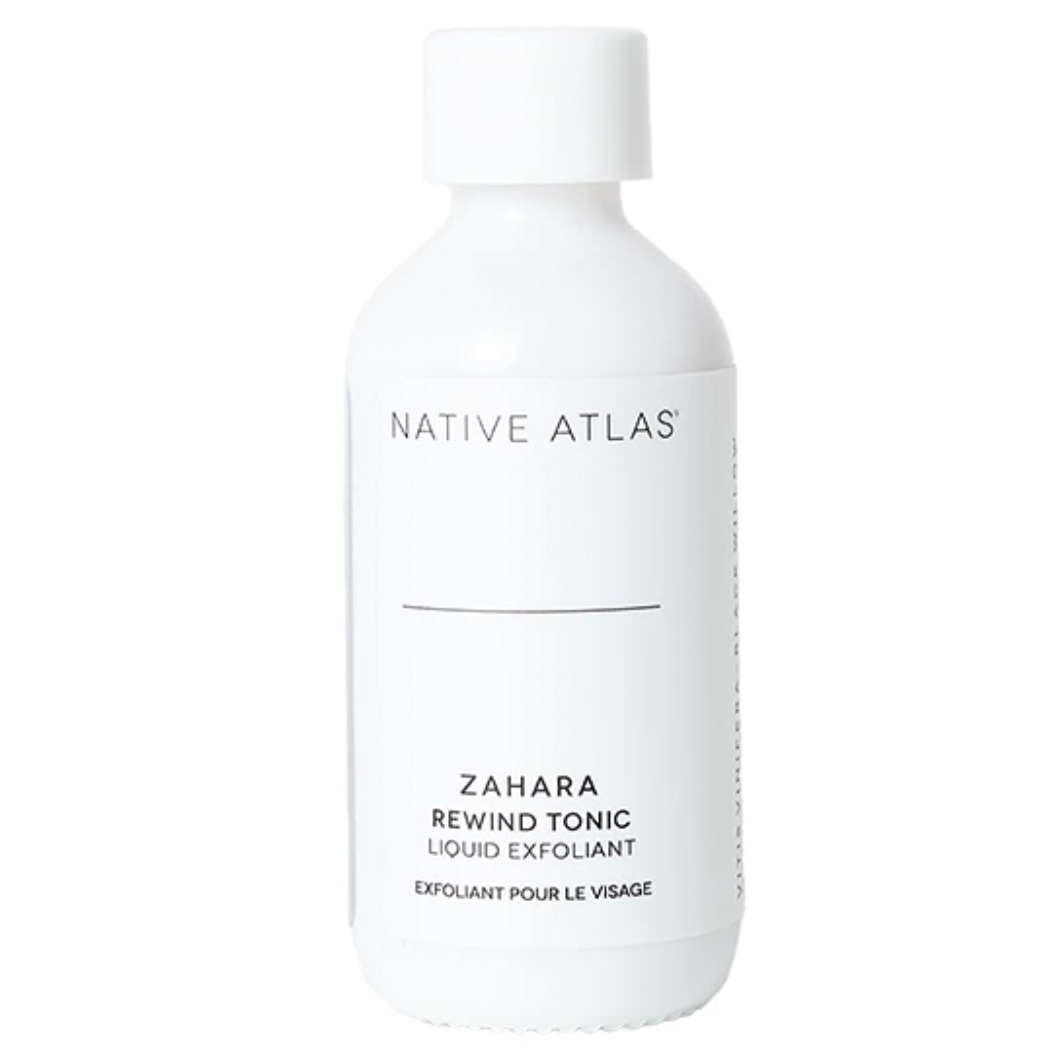 Native Atlas Zahara Rewind Tonic
$$64
Shop it
The Detox Market
This powerful AHA + BHA blend works together to gently remove dead skin cells, oil, and dirt from the skin. Black willow bark stimulates dead skin cell shedding, the vitis vinifera strengthens the skin barrier, and a botanical AHA dissolves dead skin cells and regulates oil production.
Acaderma Equilibria Stabilizing Toner
$$30
Shop it
Aacaderma
Dryness, redness, and irritation is targeted by this alcohol, fragrance and dye-free daily toner. This prebiotic complex contains plant-derived fructooligosaccharides (often found in onion, chicory, garlic, asparagus, banana, and artichoke) and N-acetyl glucosamine. This helps the skin make natural hyaluronic acid that harnesses the good bacteria living on the surface of skin. This leaves the skin healthy, radiant, firmer, and bouncier.
ORPHEUS Resurrection Bio-Luminous Dewy Essence
Shop it
Amazon
Packed with essential vitamins and a plant-based bio-luminous extract, this dual-phase essence packs the skin with dual hyaluronic acid, bio-fermented minerals, and rose hydrosol water.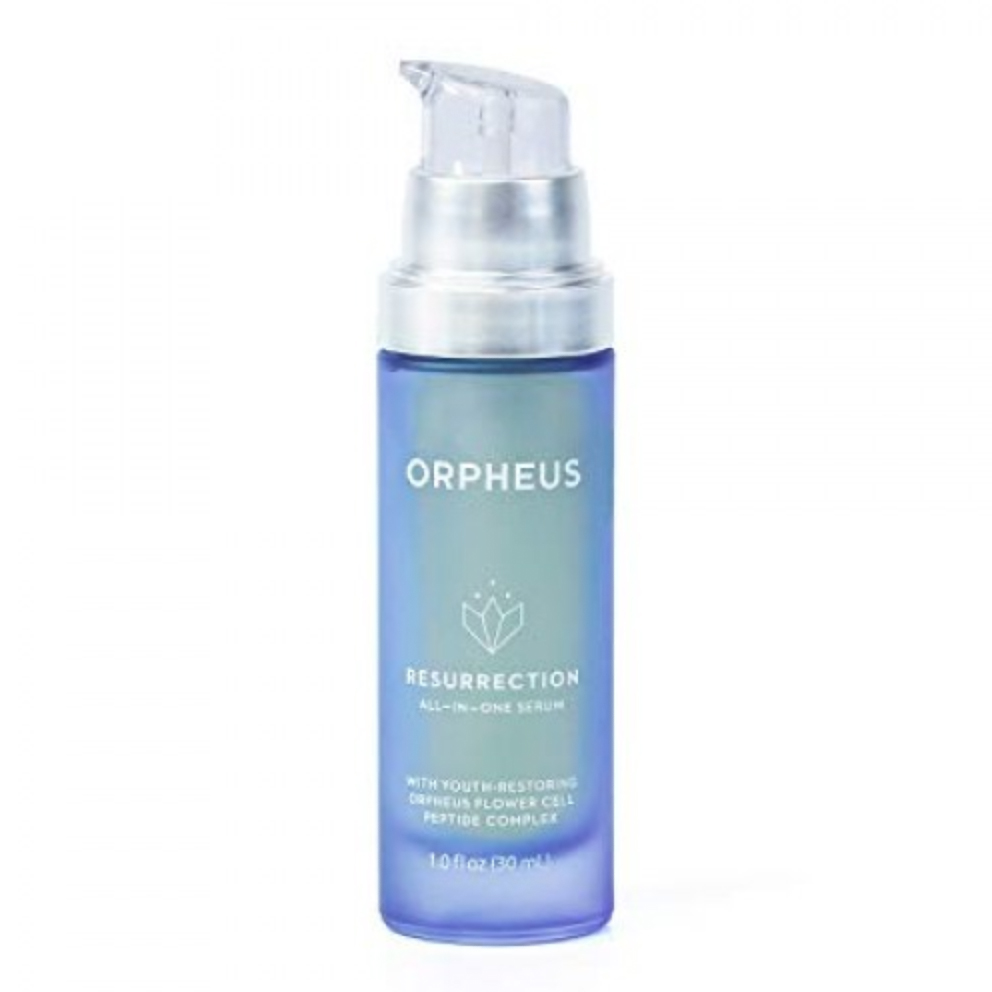 Orpheus All-in-One Serum
Shop it
Amazon
Multi-correctional collagen-building serum boosts production of collagen with Orpheus Flower Cell Peptide Complex by improving skin's elasticity, density, volume, and firmness. This serum combats stressed-out-skin on a cellular level with the use of wild indigo—a stress repair adaptogen to calm skin.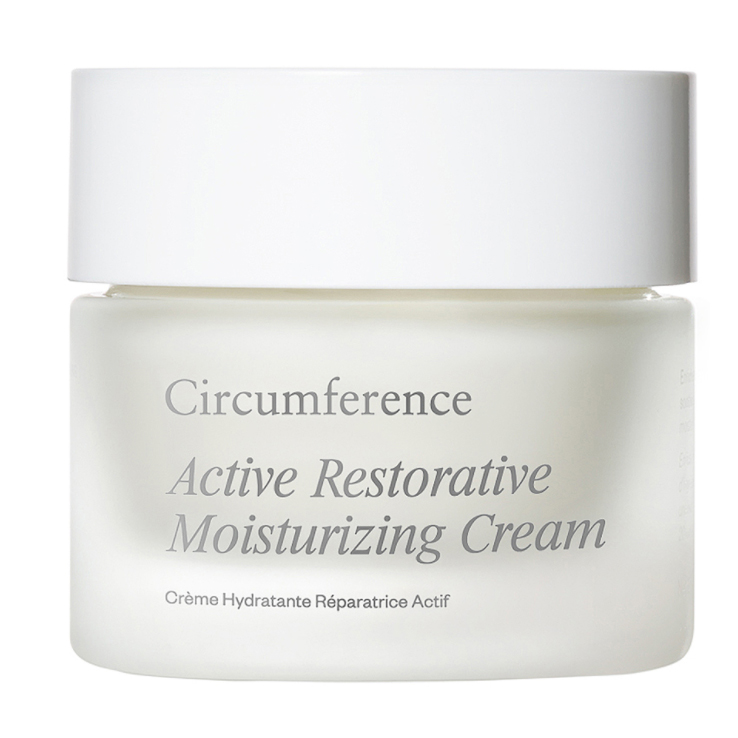 Circumference Active Restorative Moisturizing Cream
$$120
Shop it
REVOLVE
Wine-o-clock has never rang truer than with this moisturizer—it's created using the leftover grape leaves from the winemaking process. It uses yummy ingredients like grape leaf extract to protect the skin from free radicals, snow mushroom extract and hyaluronic acid to hydrate, tetrapeptide-7 & tripeptide-1 which work together to target skin aging, and the brand's proprietary native botanical complex that finely tunes the skin's natural oil production and provides long-lasting moisture.
Navinka T-Zone + Cheeks
$$59
Shop it
Navinka
It makes you wonder why a two-part moisturizer has never been seen on the market before, because it is genius. Formulated to work with the average levels of oil production in the T-zone and the cheek area. This moisturizer is developed with antibacterial dandelion and turmeric extracts to purify pores and keep oil production under control, as well as apple and watermelon extracts, red algae, and sea kelp to reduce UV damage.
Best of clean bodycare: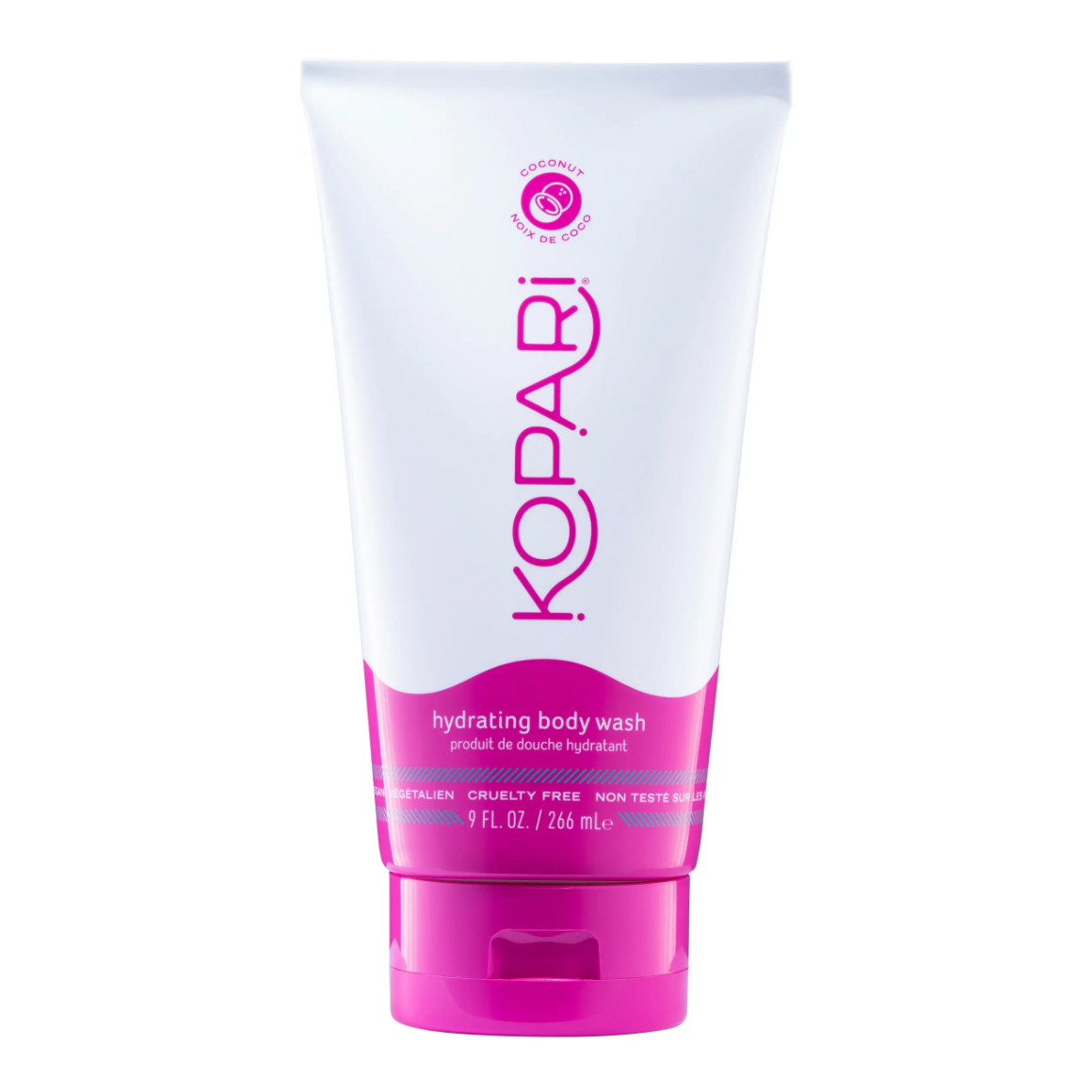 Kopari Hydrating Body Wash
$$18
Shop it
Nordstrom
Formulated with ultra hydrating coconut, organic aloe vera juice, and sea kelp, this gel formula lathers up into a luscious foam leaving your skin silky soft and smelling like sweet coconut milk.
Honest Beauty Gently Nourishing Face and Body Lotion
Shop it
Amazon
 Made with sensitive skin in mind, this clean lotion is for all ages—yup, even babies. The nourishing blend of jojoba, shea, and saffron oils hydrate the skin with its light and airy texture without leaving it sticky.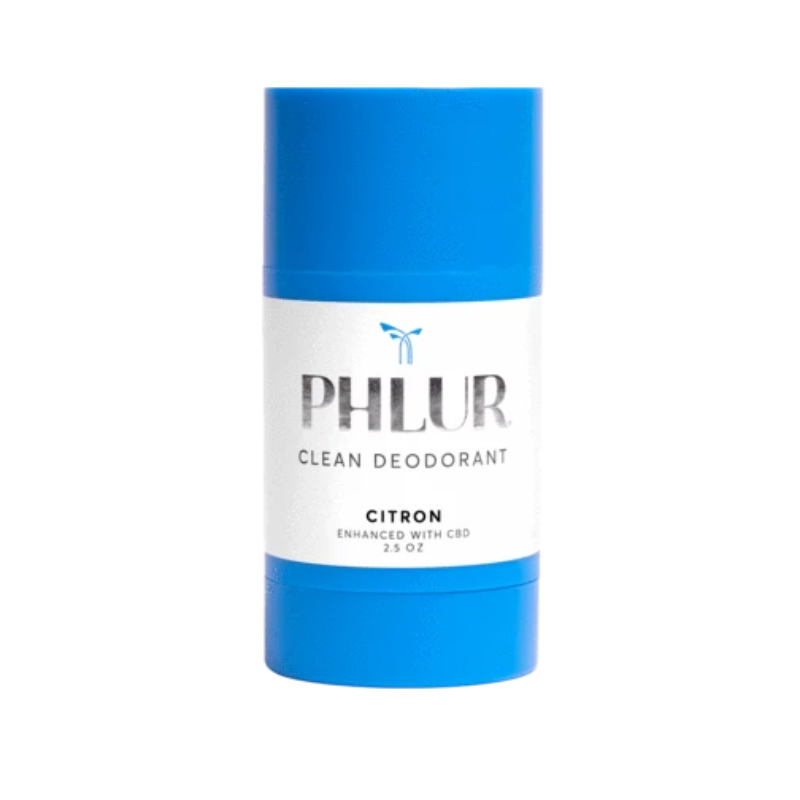 Aiming to create a clean yet sophisticated deodorant that keeps your dry and smelling phenomenal, this deodorant doesn't disappoint. Made with a blend of natural ingredients like baking soda, organic arrowroot powder, avocado butter, and jojoba, it does its magic and keeps you dry.