These 9 Clay Masks Will Suck Gunk From Your Face Like a Vacuum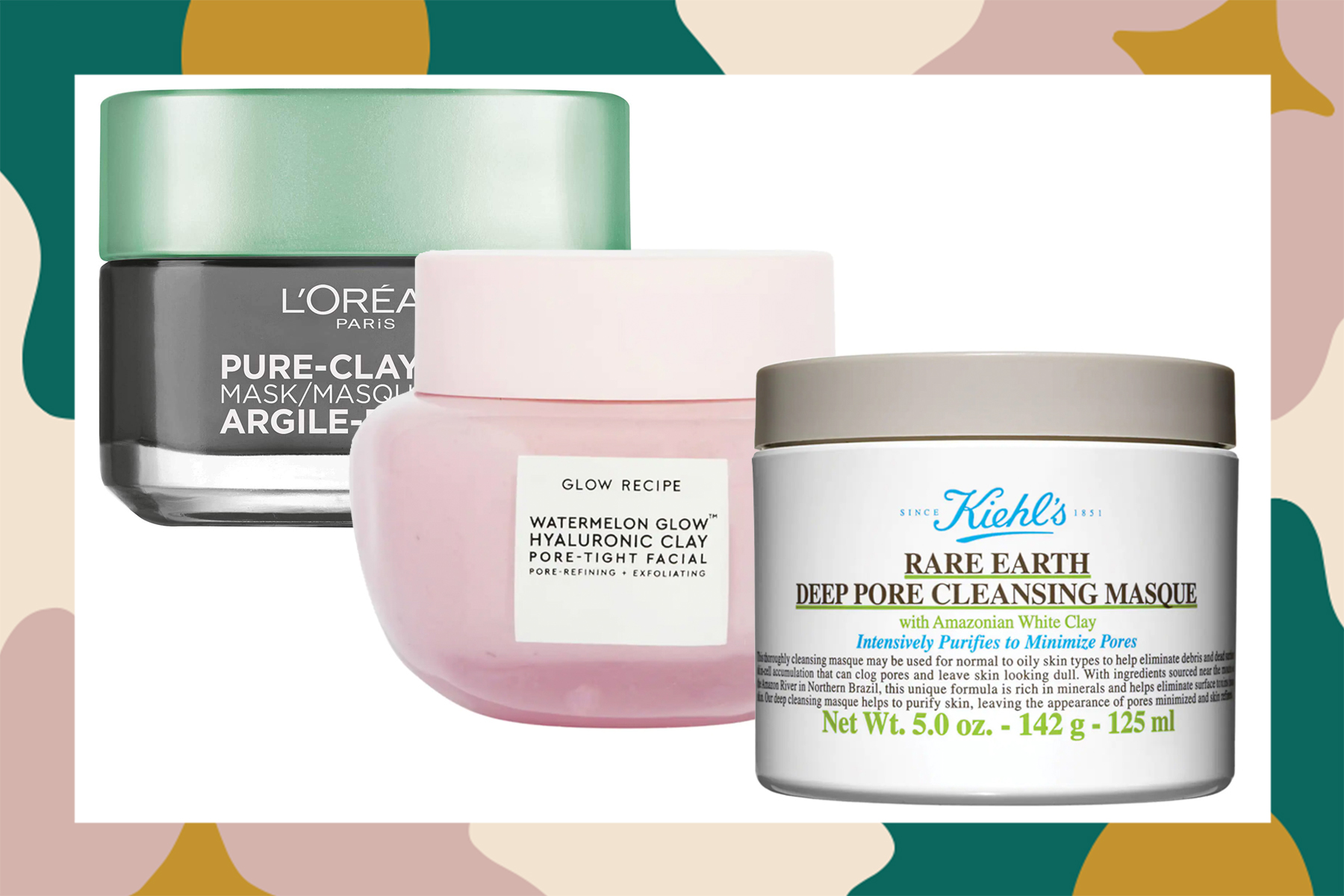 Finding the best beauty products has never been easier thanks to Pia's Picks, our weekly curated list. As the Senior Beauty Editor at HelloGiggles, I test and examine the latest skincare, makeup, hair, and nail products so I can confidently recommend the best ones to you.
If you have oily skin or live with acne, odds are you've used a clay mask. Known for their oil-absorbing properties, these face masks have become incredibly popular for people trying to keep breakouts and excess oiliness at bay. But there are so many on the market, all targeting different concerns, so we tapped two skincare experts to tell us how to choose the best clay mask.
What are the benefits of using a clay mask?
Many! "Made from different types of clay found around the world—all with their unique benefits—clay masks can unclog pores, absorb oil, eliminate bacteria and debris, balance the pH level of skin, and can even be a helpful treatment for eczema," says Canada-based board-certified dermatologist, Geeta Yadav, M.D. "After using a clay mask, you can expect clearer, brighter, and tighter feeling skin."
What skin types will benefit from using clay masks?
Most clay masks are geared toward people with oilier skin, says cosmetic chemist Ron Robinson of BeautyStat.com. But clay masks can benefit all skin types, points out Dr. Yadav, as long as you select the right type of clay.
What types of clay masks exist?
The list is somewhat long. "Clays are soil that contains minerals, and [they're] found virtually anywhere there is soil," says Robinson. "Most of the differences between the various clays depend on the location it's derived from, composition, and particle size, and this variation can affect the color and mineral content." Below, Robinson breaks down the most popular clay types in skincare:
Kaolin clay: Also known as white clay, cleanses the skin and removes toxins.
Bentonite clay: It mainly consists of montmorillonite, which helps remove impurities from the skin. It provides a smooth, gliding sensation and cleanses the skin.
Charcoal: A dark porous form of carbon that is formed by burning. Its porous nature makes it great for oil absorption.
Volcanic ash: Derived from volcanic eruptions, this mineral-rich ash cleanses and detoxifies the skin.
Sulfur: A mineral that can help treat skin with acne, eczema, or psoriasis.
Also note that while a brand may market a clay as "Umbrian" or "Amazonian," for example, this only refers to the area where the clay was likely sourced and is not a different family of clay. With this information on hand, here are the nine best clay masks you can buy for your skin type, skin goals, and budget.
Best clay masks:
1. Best drugstore clay mask: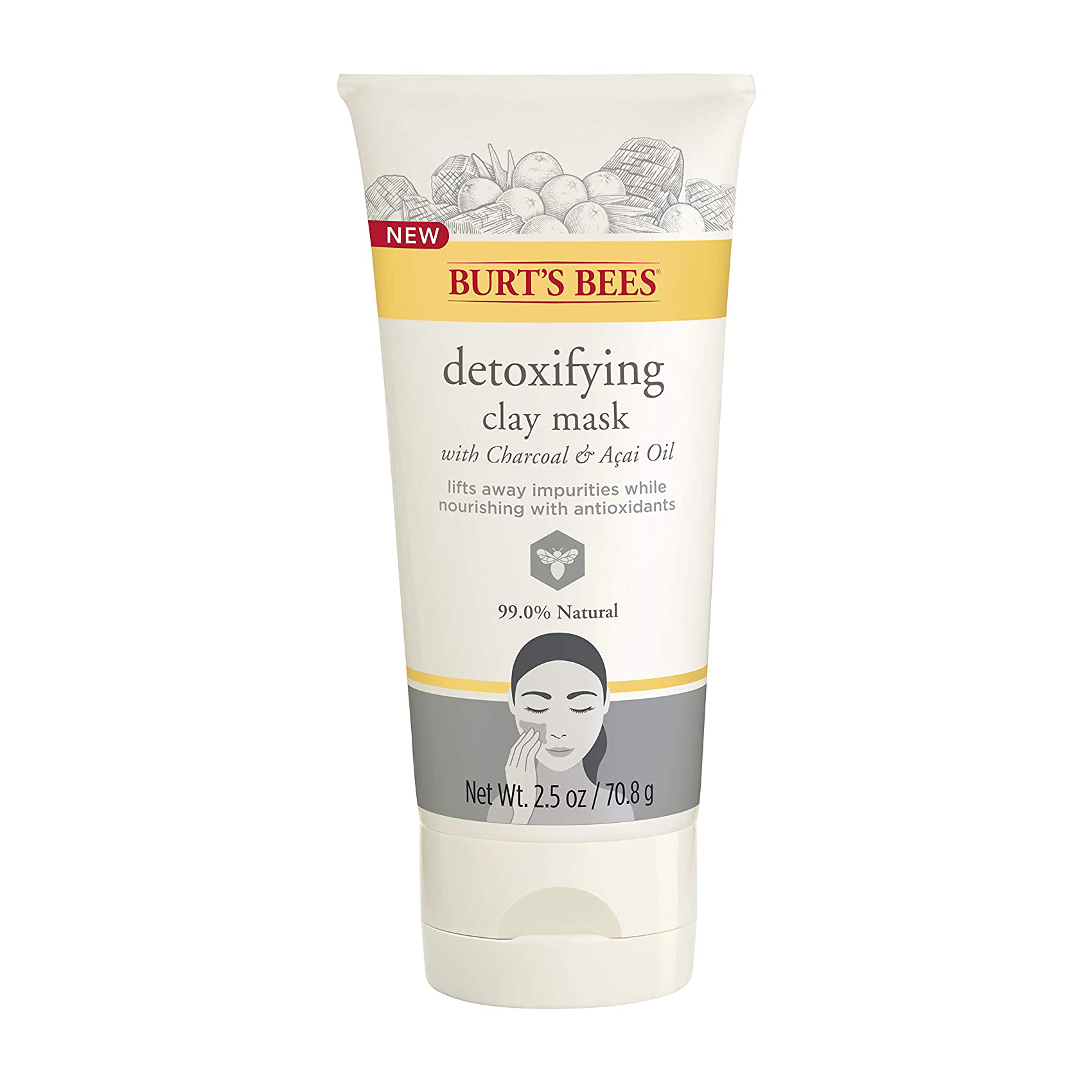 Burt's Bees Detoxifying Clay Mask
Shop it
Amazon
Some clay masks can make your skin feel tight and dry, but not this one. This antioxidant-rich formula leaves your face feeling velvety smooth after use, and the charcoal and clay mix will keep your skin clear, too.
2. Best luxe clay mask:
Kiehl's Rare Earth Deep Pore Minimizing Cleansing Clay Mask
$38
Shop it
Sephora
This mask was made popular on TikTok for "annihilating pores," and it's one of Robinson's favorite clay masks, too. Formulated with kaolin and bentonite clay, this product detoxifies the skin and visibly reduces the appearance of large pores. If you have sensitive skin, this mask should help keep your skin calm and soothed thanks to the aloe vera.
3. Best mess-free clay mask: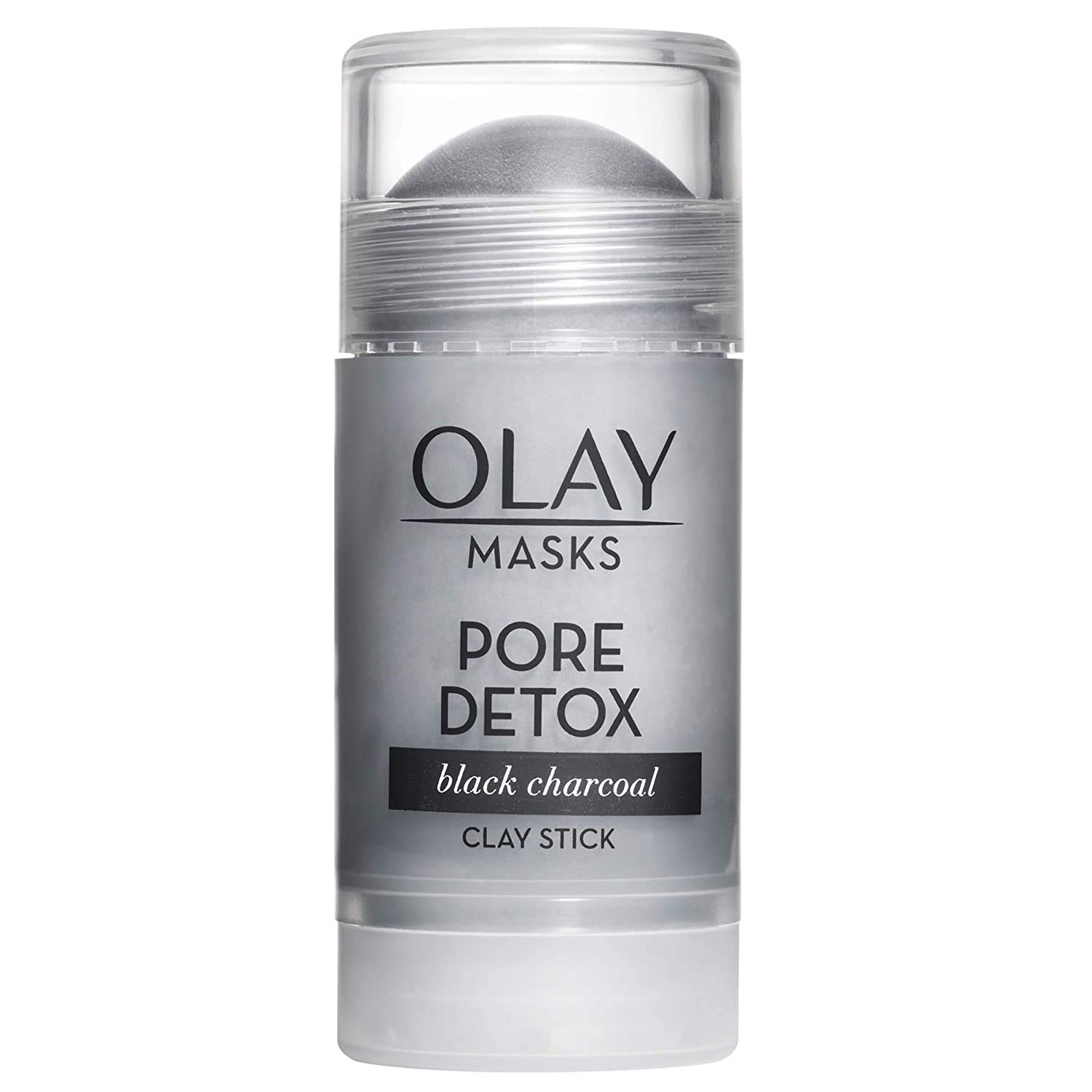 Olay Pore Detox Clay Stick
Shop it
Amazon
Stick formulas make for a mess-free skincare routine. This travel-friendly drugstore pick is rich in charcoal and kaolin clay and is the perfect detoxifier for clogged pores. Swipe on a thin layer for a nourishing treat.
4. Best pore-shrinking clay mask: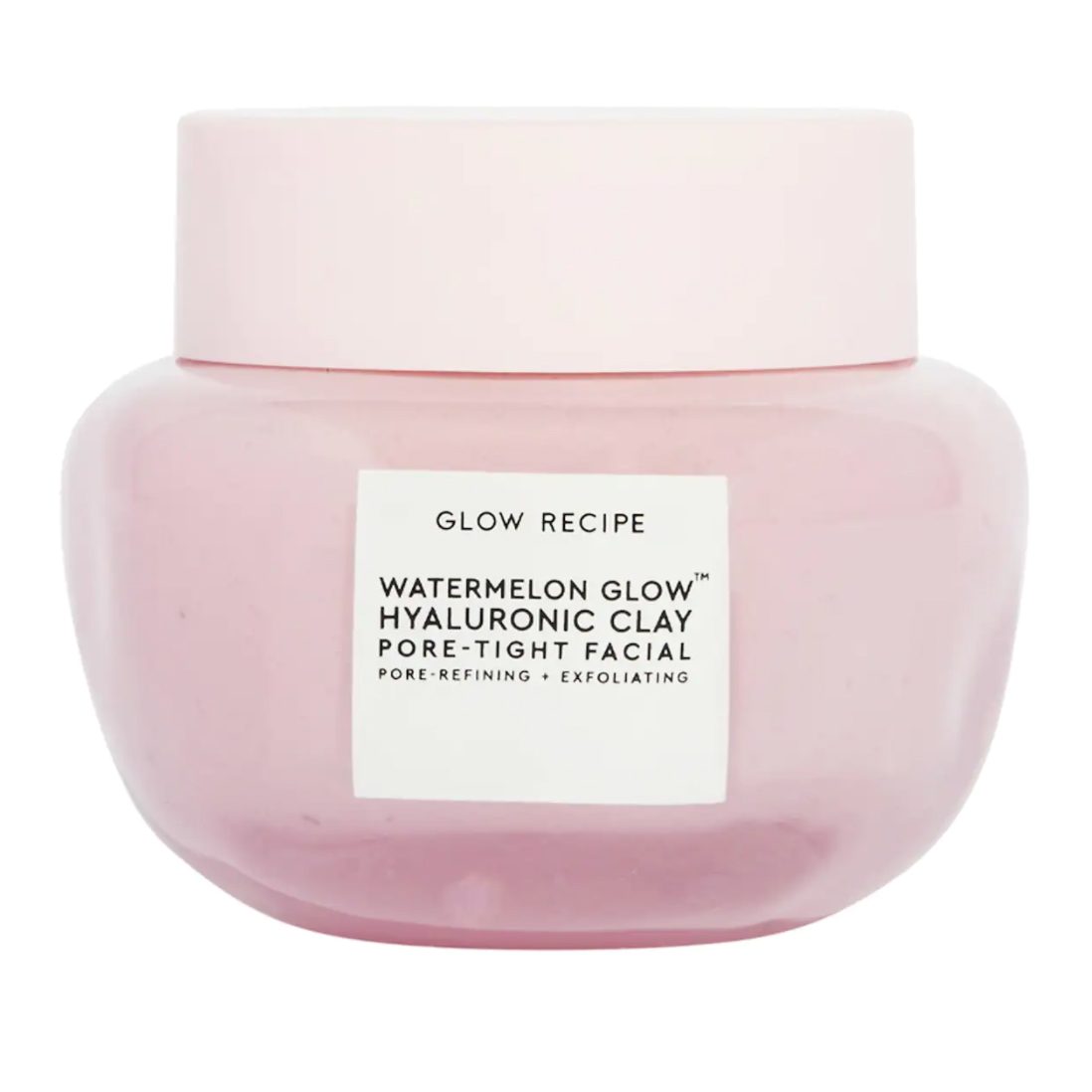 Glow Recipe Watermelon Glow Hyaluronic Clay
$40
Shop it
Sephora
This skincare formula is an all around winner. The kaolin clay is infused with moisturizing hyaluronic acid to make sure the skin doesn't dry out, and we love that it has exfoliating beta and lipo hydroxy acids (BHAs and LHAs) and watermelon enzymes. Keep a thin layer on your skin for five minutes to reveal tighter, fresher looking skin.
5. Celeb-loved clay mask: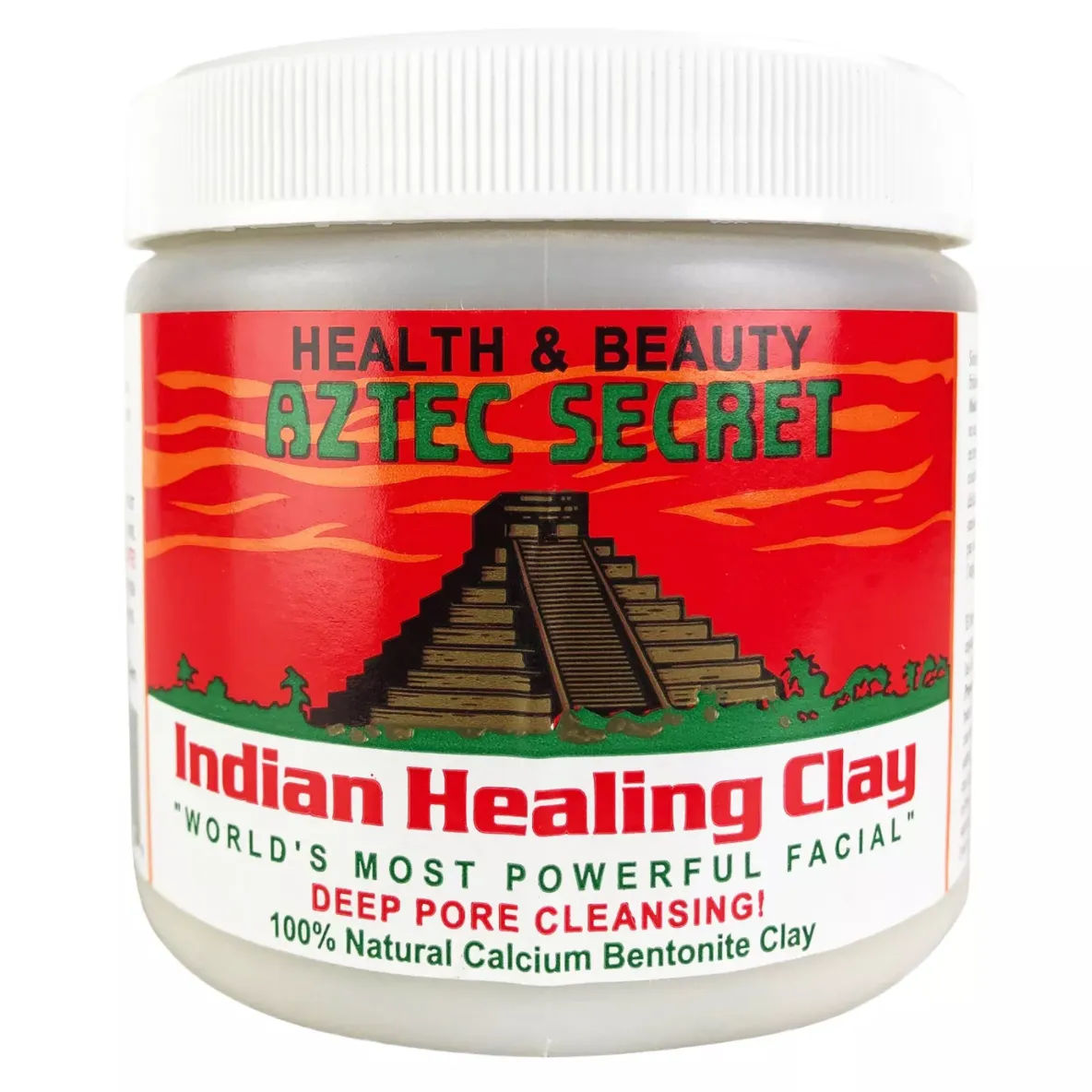 Aztec Secret Indian Healing Clay Deep Pore Cleansing Face & Body Mask
$7.99
Shop it
Target
Lili Reinhart, Kourtney Kardashian, and Mindy Kaling are among the long list of celebrities who endorse this cult-classic skincare product. Unlike most clay masks, this one comes in a powder form to keep the bentonite clay as fresh as possible. When you decide you want to use it, simply mix it with apple cider vinegar to make a clay-like consistency, then apply to your face for five to 20 minutes (depending on your skin type) and wash off.
6. Best clean clay mask: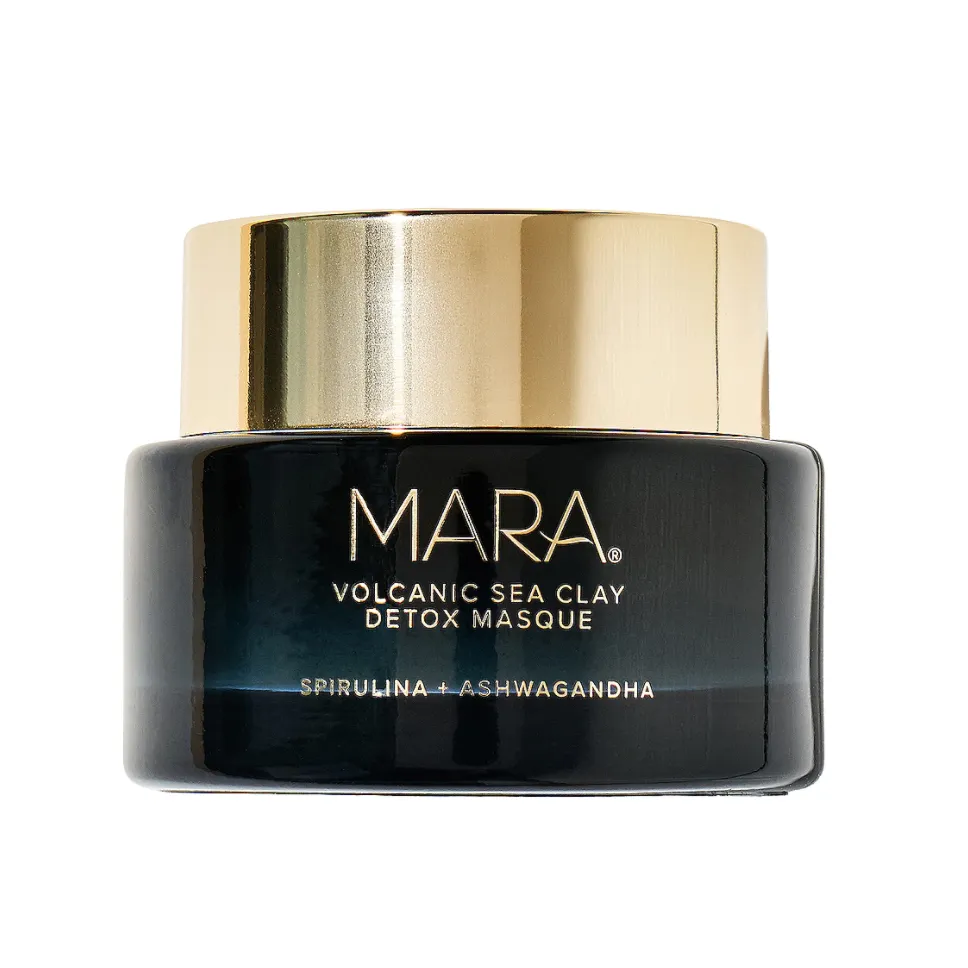 MARA Volcanic Sea Clay Detox Masque
$54
Shop it
Credo
With a combined formula of Mediterranean sea clay, bentonite clay, two types of kaolin clay, and honey, this mask effectively unclogs pores while moisturizing the skin as well. We love how soothing and flexible this mask feels on the skin and how clear our skin looks after using it.
7. Best clay mask for acne: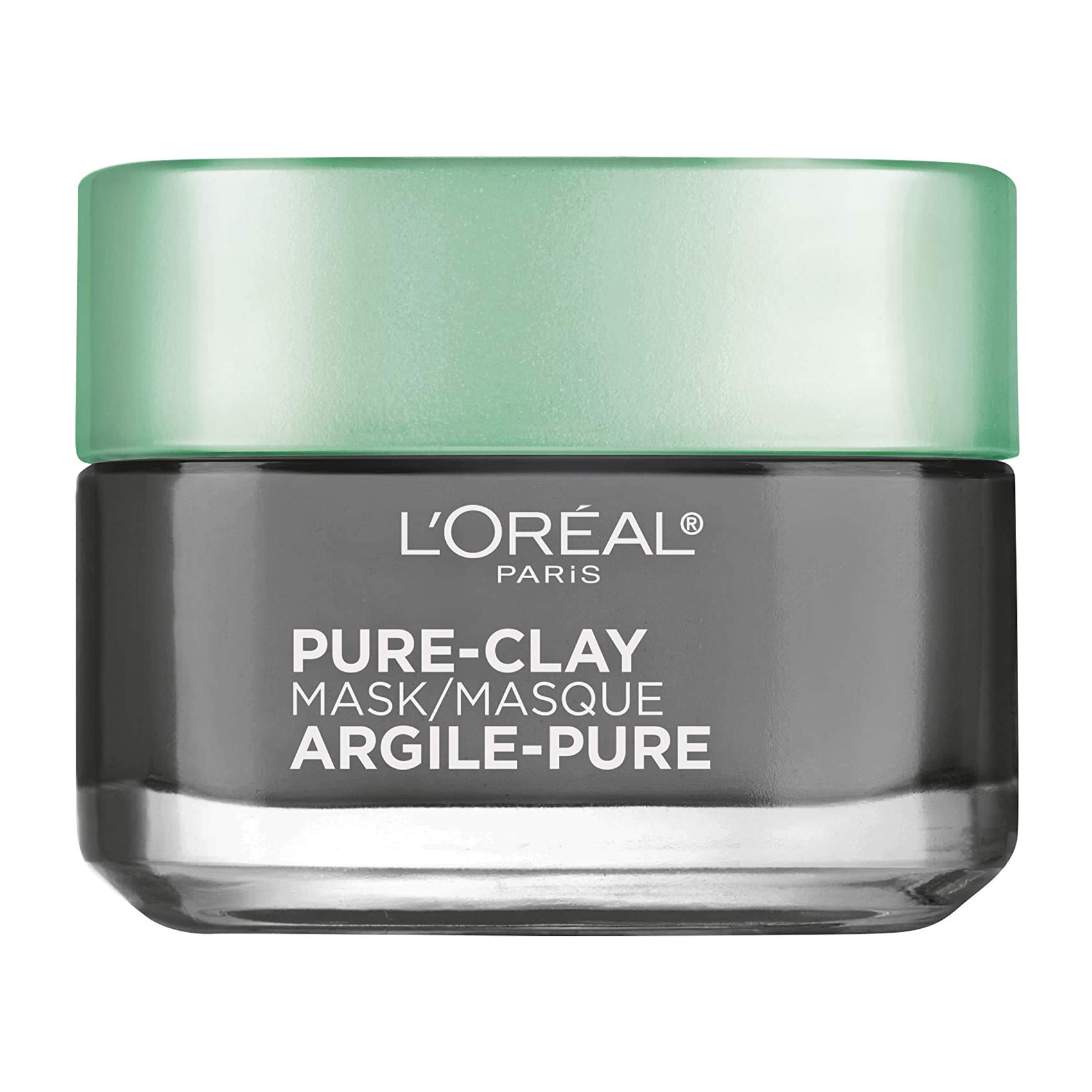 L'Oréal Paris Skincare Pure Clay Face Mask
Shop it
Amazon
If you're looking for a major skin detox, this mask is for you. It uses charcoal, kaolin clay, and bentonite clay for a powerful reset. For the best results, use it three times a week for up to 10 minutes each.
8. Best anti-aging clay mask:
Charlotte Tilbury Goddess Clay Mask
$55
Shop it
Sephora
Collagen is the star anti-aging ingredient in this clay mask, and the brand's proprietary peptide complex also helps to boost skin elasticity. Use this softening mask before a big event to achieve your #smoothskin goals, as the formula also uses kaolin clay and nourishing sweet almond oil.
9. Best cooling clay mask:
Ole Henriksen Cold Plunge Pore Mask
$38
Shop it
Sephora
Control excess oil with this cooling, kaolin clay mask. In addition to sucking out the gunk from your pores, this formula uses acne-fighting salicylic and lactic acids to keep your skin smooth. The product gives off a cooling sensation thanks to the eucalyptus and peppermint oil, which is perfect for a post-workout refresher.