Get rid of greasy, gunky hair with these 6 clarifying shampoos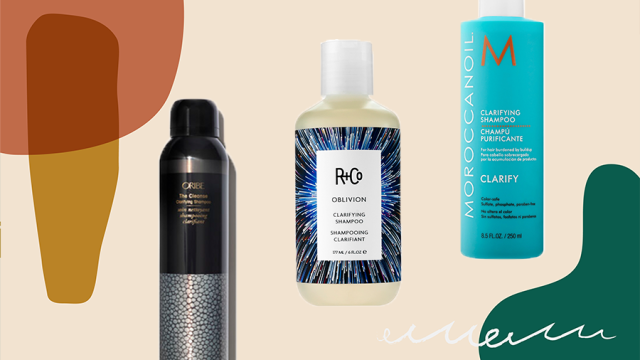 Every now and then our hair needs a good, deep clean. When a regular lather and rinse don't quite cut it anymore, your hair could be left looking limp and lackluster—even when you've just stepped out of the shower. That's when it may be time to grab some clarifying shampoo. Designed to banish product buildup and break up residue, these shampoos are different than your favorite volumizing or brightening shampoo products but often less understood. What exactly do they do? How do they work? How often should you use them?
We tapped two expert stylists to answer these questions and give us the lowdown on how to get hair squeaky clean. Plus, we've got expert-backed recommendations for the best clarifying shampoos you can shop right now.
What is a clarifying shampoo?
"A clarifying shampoo is mainly used to cleanse hair properly," says Dhiran Mistry, a N.Y.C.-based hairstylist. He admits that he often sees clients who don't know how to thoroughly rinse out regular shampoo, conditioner, and other hair products, so they're left on the scalp and hair shaft. "You may not realize it, but there is constant buildup from products, pollution, dirt, and daily wear and tear on the hair, which can cause it to look greasy and flat," he says.
From dry shampoo to certain conditioners, some products may stay on the scalp longer and require a more thorough washout, which is where a good clarifying shampoo comes in. An added bonus is that using a clarifying shampoo can help restore life and volume into hair that's been left limp by excess buildup.
Additionally, Mistry says that scalp buildup can block pores and lead to flaking, dryness, and sometimes hair loss. So, using a clarifying shampoo can act as a scalp detox, too, helping it reset.
How often should you use clarifying shampoo?
Most times, these shampoos aren't meant to replace your regular favorite washing product. "I recommend starting with once a week and seeing what works for your individual hair," advises celebrity hairstylist and TIGI Copyright brand ambassador Andrew Fitzsimons, who works with celebrities like the Kardashians.
For example, someone who uses heavy, leave-in products daily may be able to use a clarifying shampoo more often, while people who have color-treated hair may want to limit their use since clarifying shampoos can sometimes strip color due to their deep-cleaning ingredients.
If you're curious about clarifying shampoo and want to give it a try, here are six options that are bonafide grease busters.
The best clarifying shampoos:
1Moroccanoil Clarify Shampoo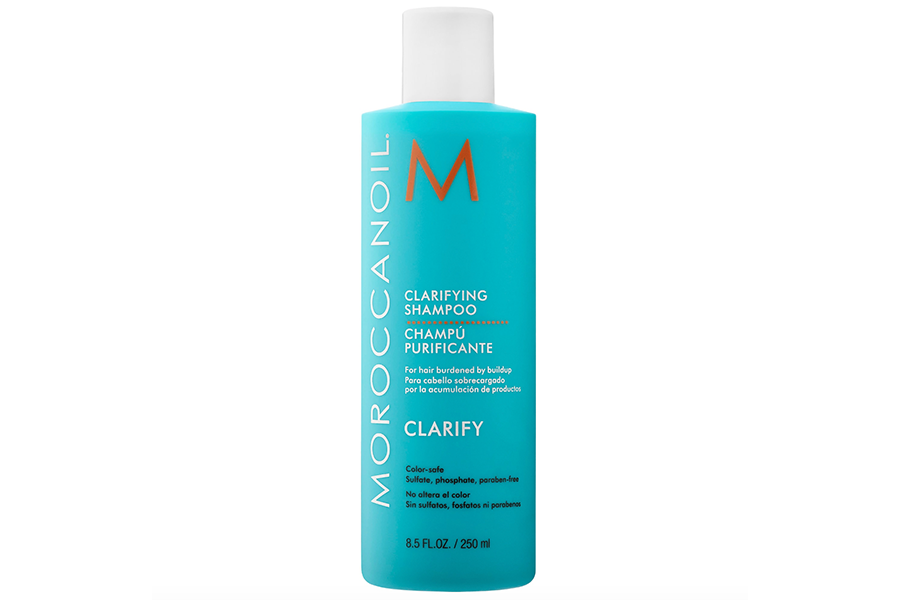 Shop It! $26, Sephora.com.
Since many clarifying shampoos can be a bit harsh on hair (thanks to their deep-cleaning ingredients), Fitzsimmons recommends looking for products that nourish and moisturize your hair while still providing that deep cleanse. This one contains argan and avocado oils along with lavender, chamomile, and jojoba extracts that do just that. It's also color-safe and sulfate-free, too, something not all clarifying shampoos can claim.
2Neutrogena Anti-Residue Shampoo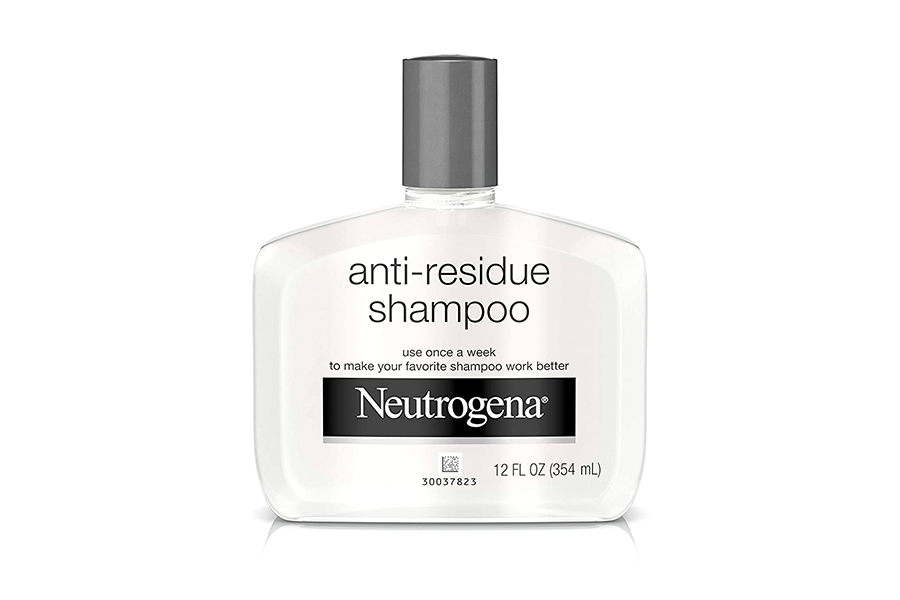 Shop It! $5.39, Target.com.
This classic, no-frills shampoo with a clear formula works to boost your hair's volume by gently removing heavy buildup. The brand claims that it can remove up to 90% of product impurities that can be left behind on hair, so you know you're getting the gunk out. However, when used alone this product can be a bit drying (due to its main cleaning ingredient called sodium laureth sulfate), so be sure to only use once a week and follow up with a good conditioner.
3Oribe The Cleanse Clarifying Shampoo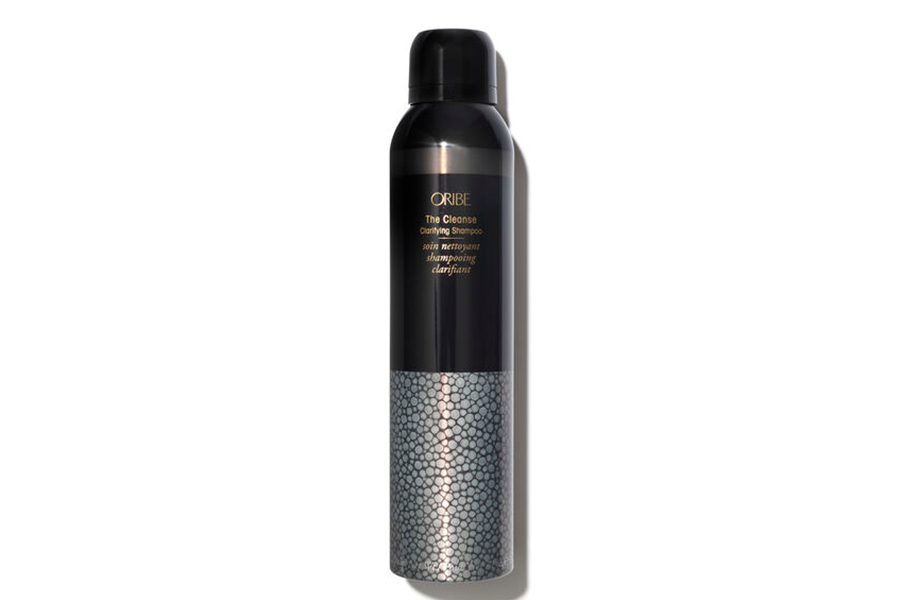 Shop It! $44, Dermstore.com.
Pro stylists love this luxurious, innovative mousse formula that transforms into a rich lather and goes deep into hair follicles to blast out dirt and debris. It's made with cleansing sea kelp, soothing green tea extract, and exfoliating volcanic ash.
4R + Co Oblivion Clarifying Shampoo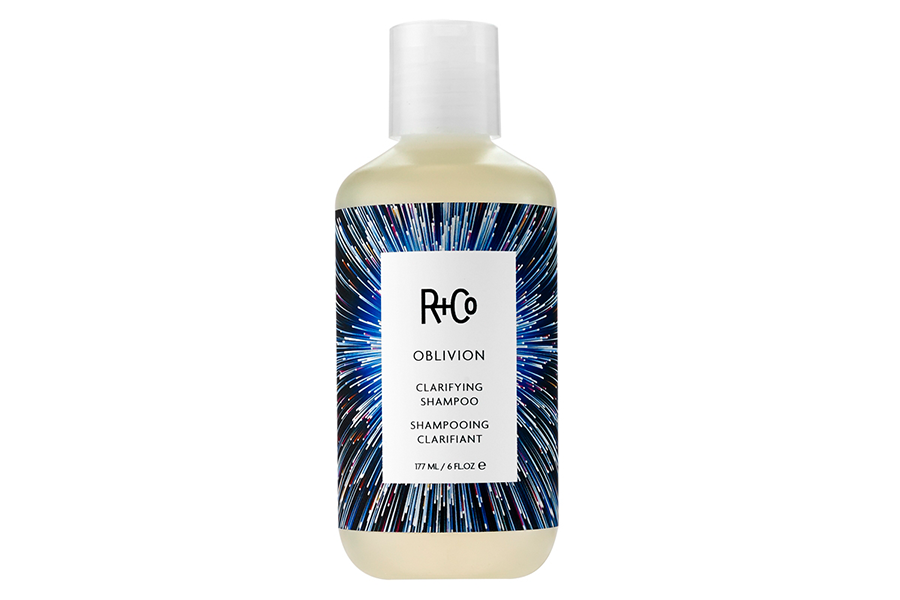 Shop It! $27, Dermstore.com.
This clarifying shampoo is made with witch hazel and tea tree oil, so think of it kind of like a toner for your scalp. It effectively removes product buildup and invigorates the hair while infusing strands with moisture, thanks to ingredients like coconut oil and glycerin.
5Dove Clarify & Hydrate Shampoo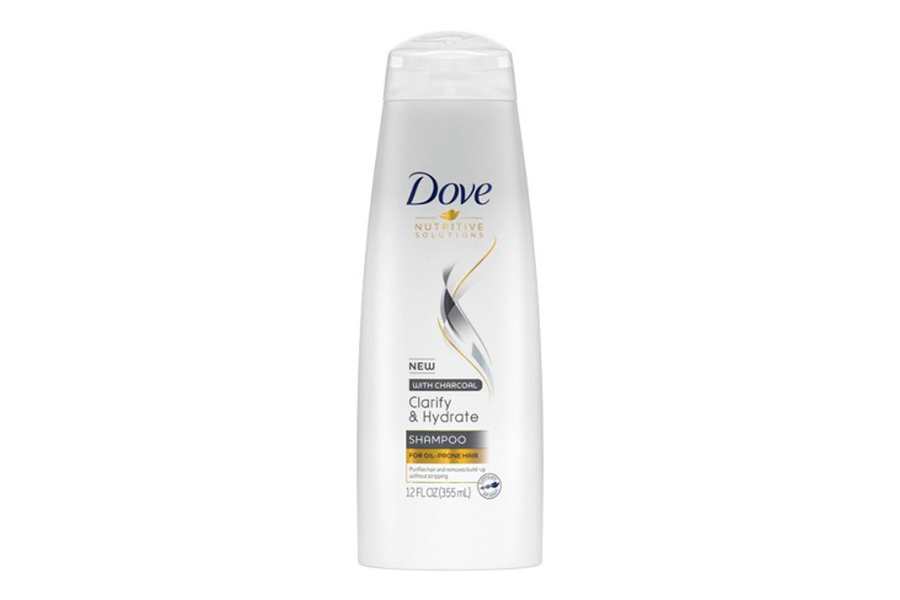 Shop It! $3.49, Target.com.
Purify oily hair from roots to ends with this affordable pick that's made with charcoal, an ingredient that sops up grease and buildup. It's specifically designed to clarify the scalp without drying out your ends, and the lightweight formula means it won't weigh hair down.
6Ouai Detox Shampoo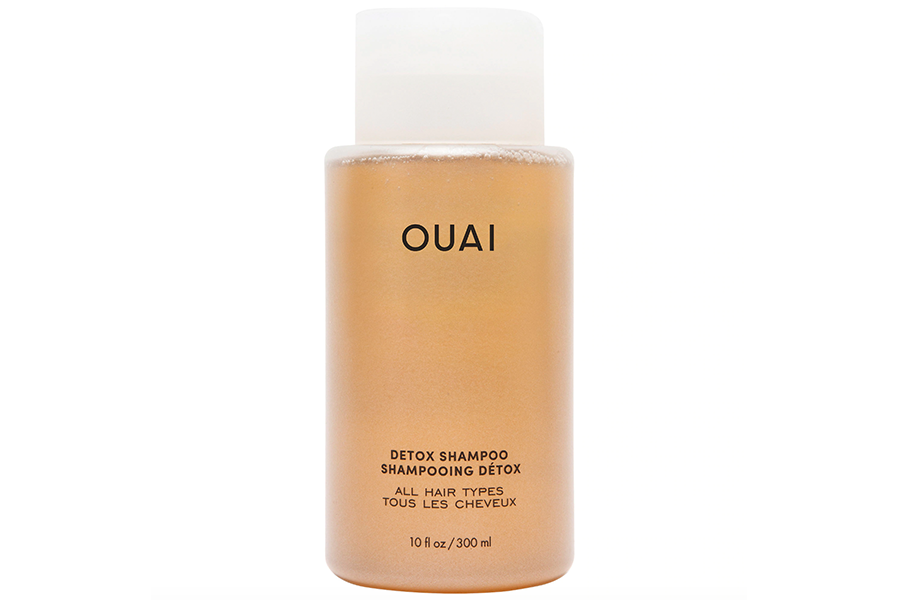 Shop It! $30, Sephora.com.
Ditch the bottle of harsh apple cider vinegar for this shampoo that contains ACV but is more gentle than the ingredient by itself. Using the balancing properties of apple cider vinegar plus keratin, this detoxifying shampoo restores hair while smoothing frizz and adding shine. It can also help with hair that needs a refresh from hard water mineral deposits because it contains neutralizing ingredients that combat harsh chemicals you may find in shower water.