The 10 Best Cities For A Girls' Getaway, According To A New Survey
From Miami to LA, here are the best places for some bonding time with your besties.
With Magic Mike's Last Dance recently hitting theaters and on the heels of Galentine's Day, we're thinking about girl time more than ever. Whether you're in a wedding and planning a bachelorette party or just jonesing for a spring girls' getaway, now's the time to round up your friends and have a little fun in the sun.
And you're in luck — Lawn Love surveyed more than 560 people to figure out the best places to vaca with your girls — out of more than 200 U.S. cities. The survey looked at factors like eating and drinking offerings, options for rest and relaxation, and how safe and easy it is to get around town.
The #1 City for a Bachelorette Party or Girls' Getaway is Miami
Number one on the list? Welcome to Miami. The Magic City is ideal for a lively and glamorous beach getaway, with plenty of nightlife options, bars, and liquor stores per square mile (proximity matters if you plan to barhop).
RELATED: The Top 5 Celebrity Getaways You Should Book in 2023
If drinking and dancing aren't on your agenda, Miami is also full of art to admire, and spas to relax and rejuvenate. The vivacious and eclectic city also houses the most restaurants per square mile.
#2 New York City
Number two on the list? None other than the Big Apple! Not surprising, considering New York City is home to more than 25,000 restaurants and has plenty of GNO-worthy spots in the city that never sleeps.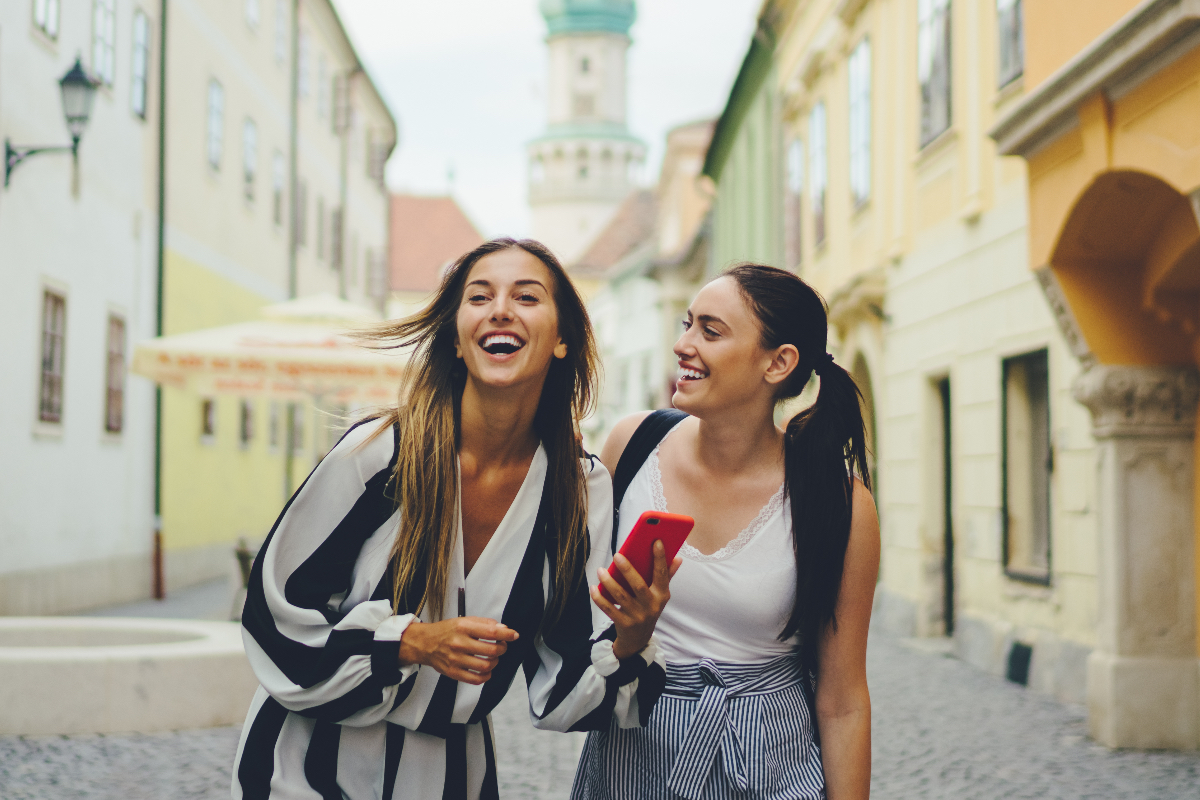 #3 San Francisco
Heading West for number three is San Francisco. San Fran comes out on top for eating and drinking, with the most bars and liquor stores per square mile — making it perfect for a foodie or a wine connoisseur.
The Golden City also impresses with the second-highest number of restaurants per square mile and is also known for its tasty treats, from pastries to sandwiches to chocolate and beyond, making it the perfect place to eat and drink your troubles away with your besties.
#4 Las Vegas
Not surprisingly, Vegas (baby!) comes in at number four. There's so much to do in this hot spot you could literally party the night away. Oh, and don't forget that what happens in Vegas, stays in Vegas. So, there are no regrets in Sin City.
#5 Los Angeles
Number five is the city of Angels, Los Angeles. The West Coast's big city attracts plenty of gal pals to take in sights like the Hollywood sign, movie studio tours, and nightlife, mixed in with some celeb spotting. Don't forget the amazing shopping on Rodeo Drive.
Rounding out the top ten are Houston, TX, Portland, OR, Atlanta, GA, Seattle, WA and Chicago, IL.
If you're wondering where hot spots like New Orleans and Nashville are, well Lawn Love says they didn't rank because of their small-town status and low walk score, meaning it can be hard to stumble back to your hotel after a late night in Nashville or Scottsdale.
Those that ranked as the worst destinations on the list? Montgomery, AL, Clarksville, TN, and Fayetteville, NC, due to their poor safety ratings and accessibility to all the aforementioned attractions that make for a memorable bachelorette party or girls' vacation.
Jené Luciani Sena is an accredited journalist and internationally-renowned bestselling author, regularly seen on national TV outlets such as Access Daily, Today and Dr Oz. Touted as one of Woman's World Magazine's "Ultimate Experts," she's a TEDTalk speaker and a busy Mom of 4.
Read more