The Top 5 Celebrity Getaways You Should Book in 2023
 Celebrities often book the hot spots we want to visit. Let's book them in 2023.
Celebrities often book the hottest getaways, jet-setting worldwide from secret romantic baecation spots in St. Barths to partying at Singapore's hottest nightclubs. Celebrities and their Insta are akin to luxury travel agents showcasing getaways we should book. 
How do they know where to go? Andres Cortina, who works at Altour, a company that books travel for celebrities and socialites, shared this with HelloGiggles regarding celebrity getaways: "The world is finally open, so celebrities are working more. Musicians are performing at venues worldwide, and actors are shooting movies internationally. Celebrities tend to get away close to where they are already. If they are shooting in Asia, when they are done, they might vacay there also."
Since some of us might not be performing in Italy next month, Cortina shared questions celebrities might ask — and what you should ask when booking your next getaway. "Asking essential questions is important to book the right trip," Cortina advises. "Are you looking for a romantic, relaxing, or adrenaline-pumping getaway? How important are privacy and seclusion? Are you looking for a destination that is remote or in a city?" 
Whatever you desire, here are five destinations that celebrities have enjoyed and you should book this year. 
RELATED:  20 Best Date Night Movies to Watch With Your Partner
1
Galapagos Islands, Ecuador
The Galapagos Islands are one of the world's most unique and secluded environments! Here you will discover an array of plants, animals, and marine life not found anywhere else. Darwin created his theory of evolution after visiting The Galapagos Islands.
Celebrities such as Leonardo DiCaprio and Daryl Hannah have visited. The cool thing about the Galapagos Islands is that the animals are not afraid of humans because of their geographical isolation and the lack of predators. You might not be able to take a selfie with a Kardashian, but you can take one with a Land Iguana or Blue Footed Boobie. 
To see the Galapagos, you must travel by boat. Explore the thirteen islands on the private yacht, Origin & Theory by Ecoventura. The accommodations are equivalent to a small 5-star boutique hotel at sea, with exquisite food and panoramic sea views. There's a maximum of 20 guests so you might have new travel buddies by the end of your expedition.
Ecoventura has been touring the islands for over 30 years, and they offer two different eight-day seven-night yacht excursions. The first is around the beaches and bays, and the second is centered around volcanic wonders. Bachelor in Paradise's Dean Unglert and Caelynn Miller-Keyes recently celebrated their engagement with a trip through the Galapagos Islands aboard this yacht.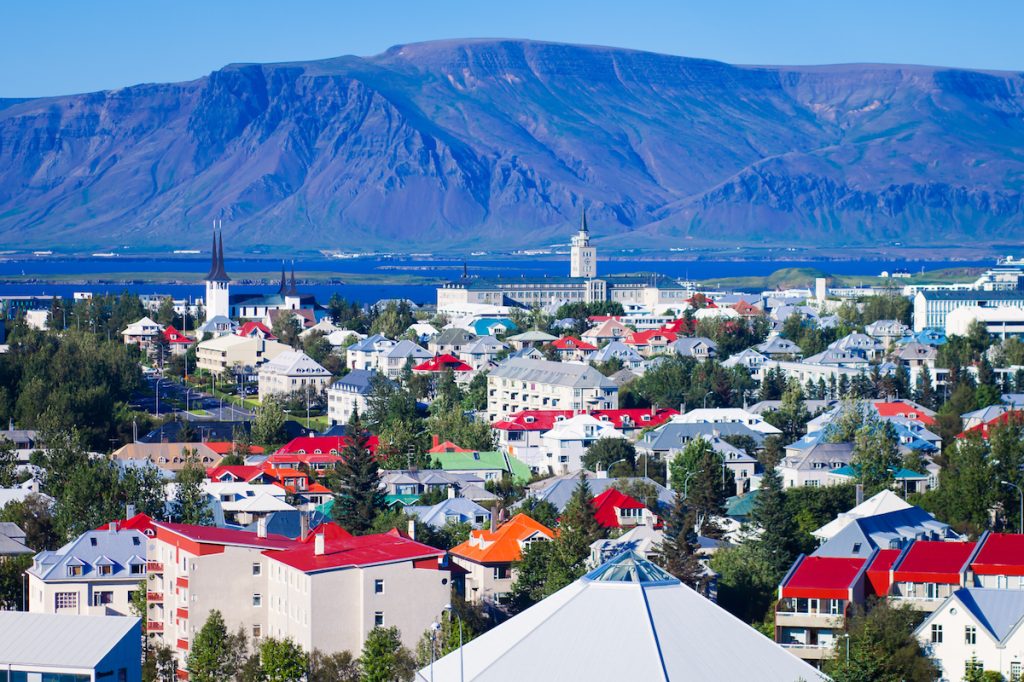 South Iceland is a beautiful destination and a popular layover when traveling between the United States and Europe. It's home to some of the world's best archaeological sites, including Viking settlements and churches.
Reykjavik (the capital) has excellent bars, including Lebowski Bar inspired by the 90's film The Big Lebowski starring Jeff Bridges. It would be best to peep the movie before your visit to understand the bar's unique decor. The menu has over 30 different kinds of White Russian cocktails.
While in Reykjavik, also check out the Saga Museum (aka Viking Museum), and grab a bite at Grillmarkaðurinn (grill market in English). Time Out says eating there feels like eating a steak in the Garden of Eden.
Continue driving 1.5 hours to Hotel Ranga, a popular accommodation choice for celebs like the Kardashians and Justin Bieber. This family-owned luxury lodge is ideally secluded and is one of the best places to view the Aurora Borealis. For stargazing, the property offers high-quality telescopes manned by an astronomy expert. Your daily adventures can include snowboarding, buggy driving across black sands, hiking, and horseback riding. The lodge offers 51 rooms, attractive continent-themed suites, nordic cuisine, and outdoor hot tubs with a river view. 
3
Brooklyn Heights, New York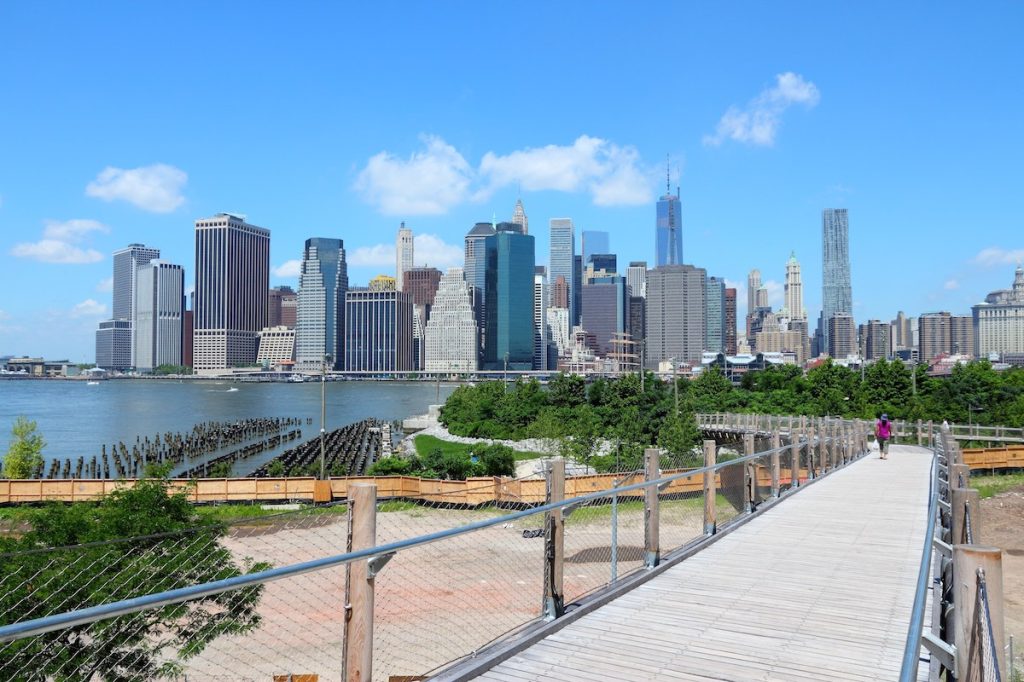 Right over the bridge and east of Manhattan is Brooklyn Heights. Not only is it a secret celebrity getaway, but it's also home to Matt Damon, Christina Ricci, and Adam Driver. Chances are you will see celebrities walking around doing regular things like standing in line for pizza at Lucali.
If Brooklyn is your getaway, a great place to stay is at One Hotel Brooklyn Bridge, a nature-inspired sanctuary on the waterfront and steps from Brooklyn Bridge Park. The lobby hosts a vibrant living wall, and the artwork is curated sustainably. The hotel is LEED-certified gold and is 100% certified carbon neutral. The rooftop is one of the best chill spots in all of Brooklyn and a fav to established celebs and up-and-comers. On the rooftop, you can take a dip in the pool, visit the seasonal garden or sip on a cocktail, all with amazing panoramic views of manhattan behind you, perfect for Insta pics. The hotel also offers several dining options and a spa. 
​Brooklyn Heights also hosts some of the best restaurants in the city. One restaurant that's become a hit for locals and celebrities alike is Colonie. This rustic New American restaurant offers farm-to-table cuisine that will tantalize your taste buds with mushroom pâté crostini and bison striploin. Don't forget to leave room for the sticky date cake. Michael Cera has been seen dining here.
If you're in the mood for arts and culture, Brooklyn Heights is a hop-skip-and-jump away from the Brooklyn Academy of Music and The Brooklyn Museum. Don't leave Brooklyn Heights without visiting the new nine-foot sculpture of Brooklyn native rapper Biggie Smalls, which is solar-powered to play his jams.
4
Punta Mita, Nayarit, Mexico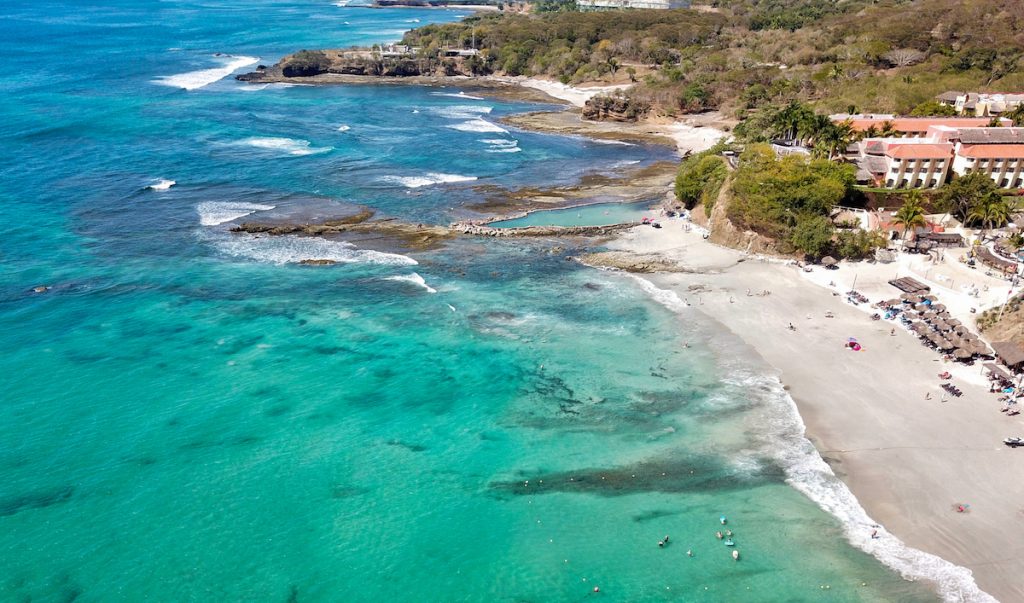 Punta Mita is a luxury resort town on Mexico's Pacific coast. Perfect for kayaking, fishing, whale watching, and golf enthusiasts. According to Wanderlusters, it's a secret celebrity hideout, and sightings have included Britney Spears and Beyonce. Punta Mita is one of Mexico's best surfing locations, and Lady Gaga has taken lessons there. If you want a surf lesson or surf adventure from a local, check out Mictlan Surf. Their motto is: local boys know it best. 
If you want an excellent place to stay, check out W Punta de Mita. The property has luxurious oceanfront views, a plunge pool, and a spa. Enjoy surfing daily and, in the evening, participate in a Mayan Cacao Ceremony and a seven-course dinner under the stars at Mesa1. Demi Moore and Micheal Keaton have both stayed at this property.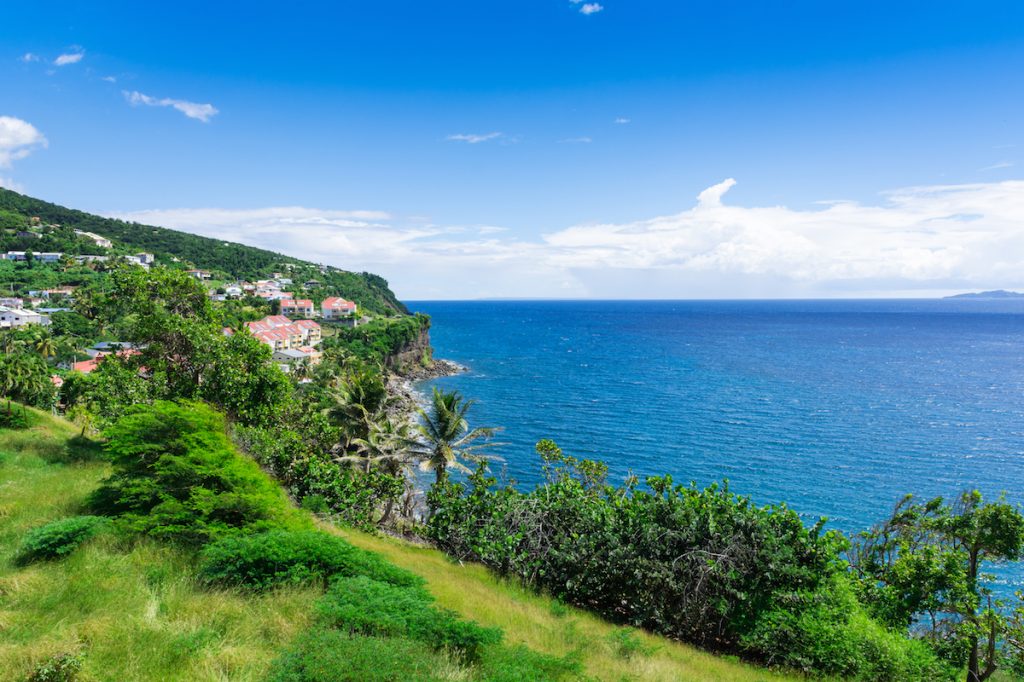 With breathtaking landscapes, cascading waterfalls, and lush rainforests, St. Lucia is an enchantingly beautiful getaway. It's also a popular location for films and television shows, including Pirates of the Caribbean and The Amazing Race. 
Soufrière is located on the island's west coast and is known for The Sulphur Springs Park, where visitors experience black water pool baths and the volcano's history. According to a 2020 article in Travel and Leisure Magazine, Soufrière is home to one of the best restaurants in the world called Orlando's.
Jade Mountain Resort is a perfect getaway on the Caribbean Sea for a little romantic R&R. The property offers a chocolate massage that uses cacao sourced directly from the property's Emerald Farm. Celebrity lovebirds love staying at this romantic getaway. Kevin & Eniko Hart celebrated their anniversary and her 35th birthday here. Nick and Vanessa Lachey have also been seen on the property cuddling. Here you can stay in one of the 29 open-air sanctuaries, each equipped with an infinity pool. 
Karim Orange, is a beauty, wellness and lifestyle writer, whose work has been featured inpublications such as Organic Spa Magazine, Huff Po, and World Bride just to name a few.
Read more