Best Celeb Halloween Costumes of 2020
From Lizzo as the fly on Mike Pence's head to Ciara as Cardi B.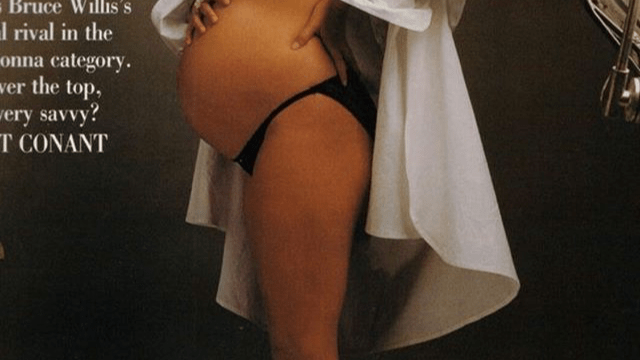 Although Halloween looked a bit different this year due to the pandemic, many of us still saw the holiday as an opportunity to have some fun, get dressed up, and share our costumes with our friends on social media. It isn't every day that we get dressed at all during the COVID era, right? Our favorite celebs obviously thought the same, and many of their costumes were just as good as those of years prior, despite the pandemic.
Take a scroll through some of the best celebrity Halloween costumes from this year and get inspired for Halloween 2021, which hopefully, we'll be able to celebrate out in public. And although this year's holiday may be over, remember it's still essential to wear our masks and stay safe.
Best Celeb Couples Costumes
Okay, so Chrissy Teigen and John Legend's couples costume doesn't make sense, but we don't care. Teigen was in full Swan Lake regalia and Legend was Spider-Man. And, to us, it just works.
Jennifer Lopez and Alex Rodriguez dressed up as music legends Madonna and Bruce Springsteen. "Hope everyone had an amazing Halloween last night!" Rodriguez captioned his pic.
Victoria and David Beckham kept thing simple and spooky while celebrating at home. Victoria decked herself out in this creepy clown mask and David wore a cute pumpkin sweater (that matched with one his daughter Harper wore).
And an honorary couples-costume mention goes to Janelle Monáe and her Chucky doll. Simple, sweet, and utterly horrifying.
Best Pop Culture Costumes
Mindy Kaling was the absolute cutest dressed as the character she created for her Netflix series Never Have I Ever, played by Maitreyi Ramakrishnan.
Lil Nas X pulled off a Nicki Minaj costume so well we honestly cannot tell which witch is which, if you catch our drift. He calls this Halloween look, "NAS MARAJ."
Lizzo pretty much won the entire holiday, first with her "fly on Mike Pence's head" costume, which is a reference to that hilarious moment from the vice presidential debate earlier in October. (Note the "Vote" pins littering her getup—seriously, people. Go vote.)
Then Lizzo really took home the gold when she dressed as a literal "WAP." She wore a cat costume printed with a water motif. Clever, funny, incredible, etc.
And Jennifer Garner kept it very casual and cozy by dressing up as her favorite emoji—the grandma. She used her costume to hype up her favorite anti-aging Neutrogena retinol oil (LOL).
Best Celeb Throwback Costumes
The Weeknd did the absolute most and turned himself into The Nutty Professor from the 1996 Eddie Murphy flick of the same name. Seriously—we're flipping out at how good this transformation is.
Similarly, Normani channeled early-'90s Michelle Pfeiffer who played Catwoman in Batman Returns. She recreated Pfeiffer's black pleather costume (with dramatic white stitching), and looked like she stepped right out of the movie.
Pregnant Emily Ratajkowski, who is expecting her first child with husband Sebastian Bear-McClard, threw it back to 1991 and recreated Demi Moore's iconic Vanity Fair cover shoot.
Ratajkowski announced early in October that she and Bear-McClard are expecting, and she's been keeping followers up to date on her pregnancy journey via Instagram. She shared her inspiration for her costume via her Instagram Stories: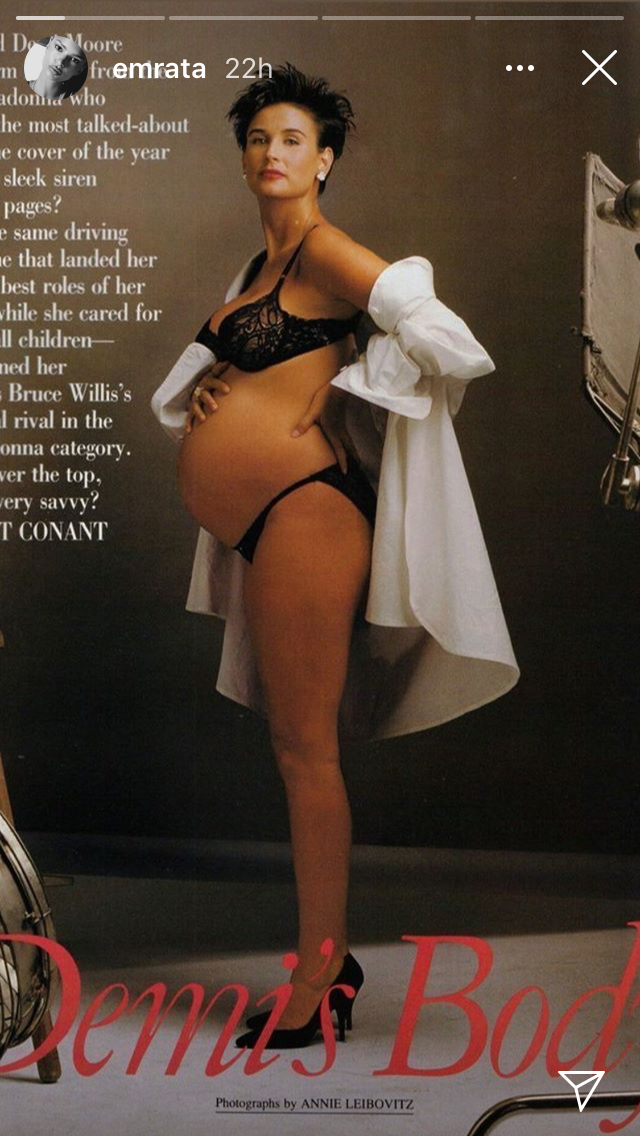 Courteney Cox also threw it back to the '90s with her Halloween costume. She brought back the i-con-ic bangs her Scream character Gale Weathers wore in the first film of the franchise from 1996.
"Not the bangs!!!!!!!!" she captioned her hilarious pic of Ghost Face taking a pair of hair shears to her hilariously short fringe.
Saweetie took it back to 2002 and recreated the Bootylicious single cover, and no, we certainly weren't ready for this jelly. She tagged the costume post #saweetaween.
Best Celeb Family Costumes
Heidi Klum is known for going all out for Halloween, often dressing herself in costumes that make her entirely unrecognizable. But, this year, Klum did something even more jaw-dropping. She created an entire short film with her kids and husband Tom Kaulitz.
"Halloween is different this year, but that shouldn't stop us from getting creative at home," Klum captioned the video on Instagram. "Be safe, be spooky, and spend time with family." She tagged the post #HeidiHalloween.
Kim Kardashian and her crew of kittens dressed up as Carole Baskin and a crew of tigers. Kardashian decked herself out in a flower crown, long blonde hair, and animal-printed everything, while kids North, Saint, Chicago, and Psalm all wore tiger onesies. Kardashian's BFF Jonathan Cheban went as Joe Exotic to round out the group costume.
Gabrielle Union, Dwyane Wade, and their fam were s'mores—Wade and Union's sister Tracy were graham crackers, Union was a chocolate bar, and baby Kaavia was a marshmallow.
Ciara and son Future were Cardi B and Offset—and we know we said Lizzo won Halloween, but there's definitely a spot in the first place category for Ciara and Future Jr. to share the spotlight.
Even though the holiday felt different, the Halloween costumes were still top notch, and already we're more than excited for next year.