The 19 Best Candles to Give as Fire Gifts This Year
From the glamorous to the festive to the poetic, there's a candle out there for every personality and taste.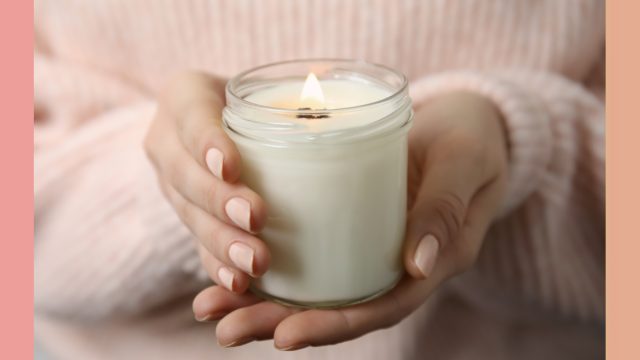 The product recommendations in this post are recommendations by the writer and/or expert(s) interviewed and do not contain affiliate links. Meaning: If you use these links to buy something, we will not earn a commission.
There's something magical about putting on your comfiest pajamas, indulging in your favorite takeout, and having deliciously fragrant candles lit all over your house. If you know a friend who loves nothing more than this exact scenario, then it sounds like gifting her a fabulous candle this holiday season is in the cards.
From clean and fresh scents to floral and woodsy, there's something for every candle lover. Heck, there's even one that can be relit thousands of times and is scentless — perfect for those who want the atmosphere of candles without the fragrance. Seriously, we've rounded up a candle for everyone.
Here are 19 of the best candles to give as fire gifts.
RELATED: 30 Best Zodiac Tattoo Ideas
1
For the friend who loves glam: Noa Lux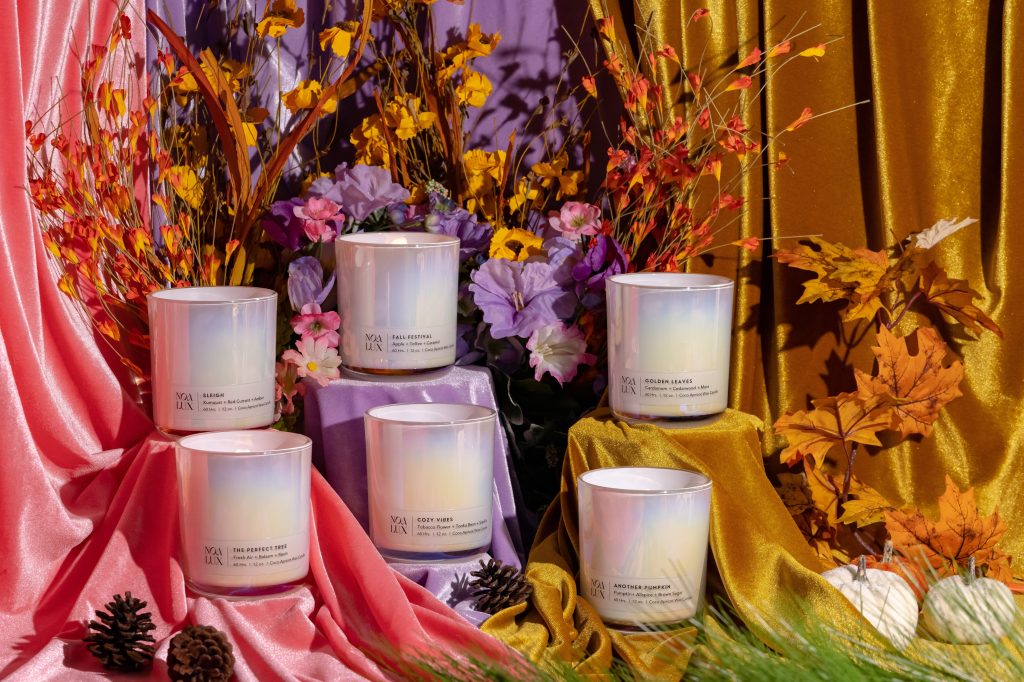 The iridescent vessels these candles come in are a fabulous addition to any bedroom or coffee table. Hand-poured and designed to uplift, they're made of a coconut and apricot wax blend and infused with quality scents to bring a little luxury to your home.
Golden Leaves is a fan favorite with its Cardamom + Oakmoss + Cedarwood scent.
Price: $48 at noaluxco.com
2
For the minimalist friend: The Harmonist's Hypnotizing Fire Candle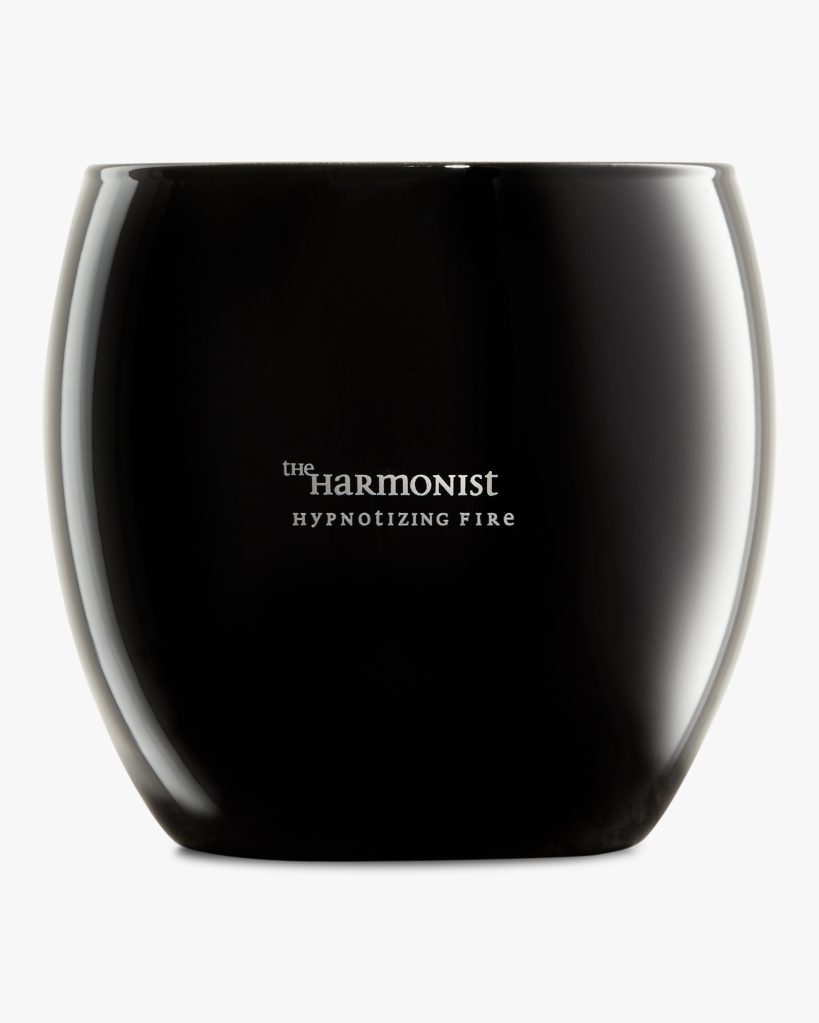 Okay, this one is a bit of a splurge, but it's so worth it. Hypnotizing Fire smells super seductive with mellow sensuality of Madagascan vanilla and Bulgarian rose, Indonesian patchouli, and pimento berries harvested under the Jamaican sun. It's basically a trip around the world for your nose in a super sleek black vessel.
Price: $98 at theharmonist.com
3
For the witchy friend: Sea Witch Botanicals' Herbal Renewal Candle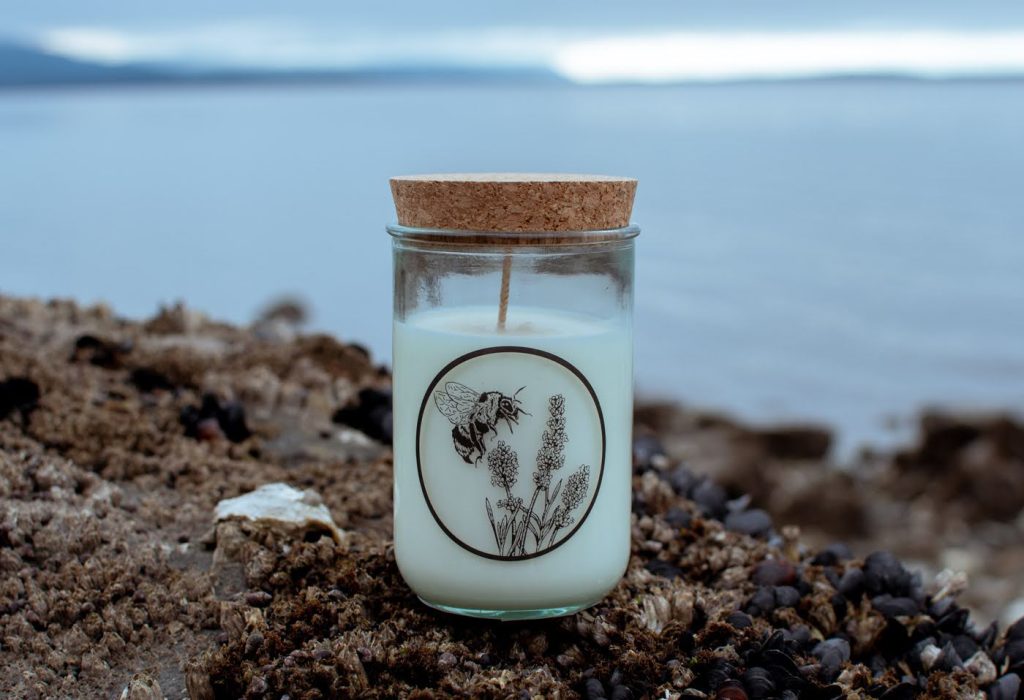 A lovely blend of rosemary and lavender, this candle is both invigorating and relaxing. Made with essential oils only, there's no paraffin wax or artificial fragrances to be found here.
Sea Witch Botanicals aims to protect the world's waters and uses all-natural ingredients for all of their products. Oh, and this candle's glass jar makes for a stylish addition to the coffee table long after it's burned out.
Price: $35 at seawitchbotanicals.com
4
For the Christmas-obsessed friend: Santa's Naturals Mini Trio
Santa's Naturals are a line of responsibly sourced, all-natural holiday themed candles by Murphy's Naturals. They're made with a blend of beeswax and soy wax, fine fragrance oils, and cotton-core wicks.
These special edition holiday candles are perfectly packaged featuring a Snow Fall, Winter Berry, and Fraser Fir candle — light the Fraser Fir and you'll feel like you're in a forest of Christmas trees.
Price: $7.99 each at santasnaturals.com
5
For the friend who loves having fresh flowers at home: Glasshouse Fragrances' Flower Show
Inspired by the 150,000+ blossoms and blooms of the David Jones Annual Flower Show (the biggest flower show in the Southern hemisphere), this candle will excite any flower lover.
The classic and graceful fragrance smells just like fresh cut flowers with floral notes, fruity highlights, and perfectly powdery softness. Plus it's in an adorable blush-pink vessel and the most pretty flowery packaging.
Price: $55 at us.glasshousefragrances.com
6
For the artsy friend: LiveYoung Candle Company's White Dough Bowl Candle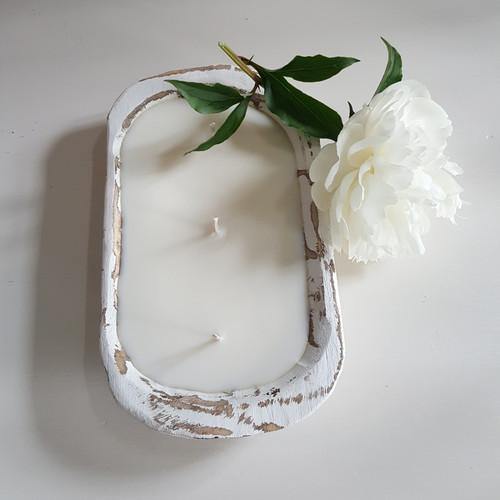 Handmade by a mother-daughter team in Maryland, these candles come in unique hand carved dough bowls that are white-washed and filled with 100 percent pure soy wax.
Available in Champagne, Chardonnay, Eucalyptus & Spearmint, and Lavender Sage, they smell amazing and after the candle has burned you can choose to refill, or use the bowl as a beautiful decorative piece.
Price: $38 at sorellegifts.com
7
For the film buff friend: Mise En Scent Candles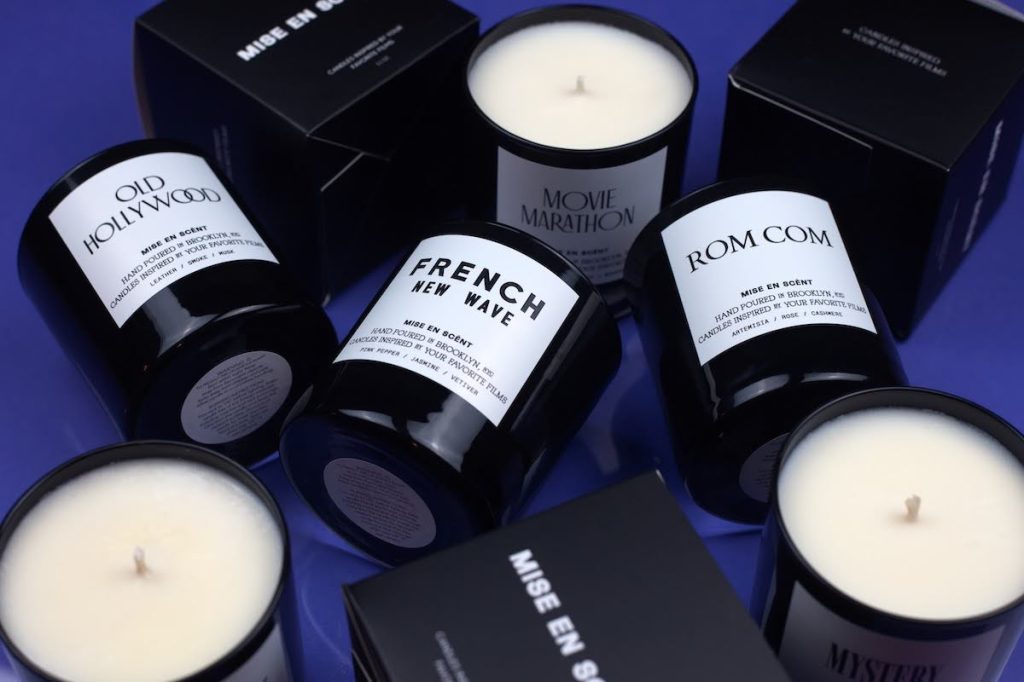 This Brooklyn-based sustainable candle studio has the perfect gifts for movie lovers who want to get swept up in the glamor of an Old Hollywood classic, a femme fatale perfume in Mystery, or relish in the enticing floral start for a budding romance in Rom-Com.
Each scent and theme is inspired by iconic films, perfect to set the scene for all movie nights. 
Price: $36 at miseenscent.com
8
For the friend who loves the mountains: Artistscent's Evergreen Shore Candle
Take a deep breath of this candle and you'll feel like you're breathing fresh mountain air in a misty, lakeside forest — even though you're just at home.
Featuring notes of mountain cypress, cedarwood, and fir balsam to truly ring in the winter holiday vibes. This candle is made with a premium soy wax blend for a long-lasting burn. 
Price: $38 at artistscent.com
9
For the friend who is convinced she's an actual princess: Grace De Monaco Promenade Sur Le Rocher Candle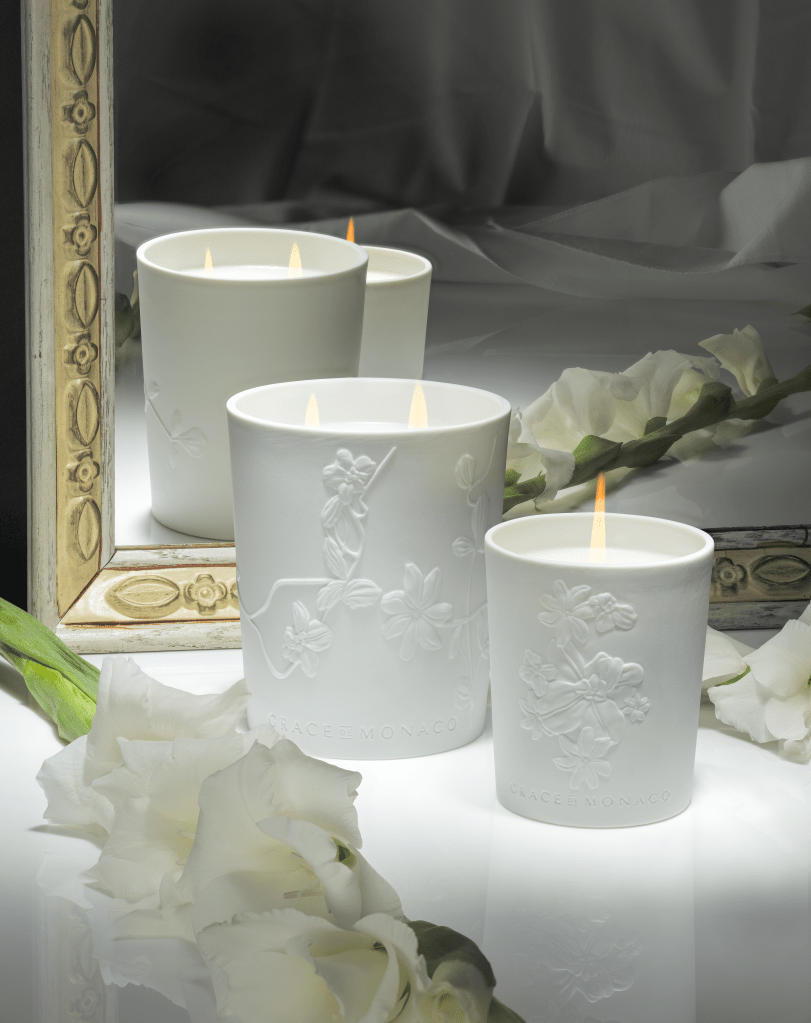 This is the biggest splurge in the guide, but if you've got a friend who is just full blown royalty, she deserves this candle. In true princess form, it's infused with Grace de Monaco fragrance Promenade Sur Le Rocher — a bold and passionate fragrance inspired by American icon Grace Kelly that also captures the essence of the modern French Riviera.
Think elegant white floral (just like the candle's vessel), bergamot, rose centifolia, a touch of exotic ylang-ylang, and notes of amber, woods, musk, and vanilla. 
Price: $110 at gdmonaco.com
10
For the body positive friend: CTOAN Co.'s Body Candles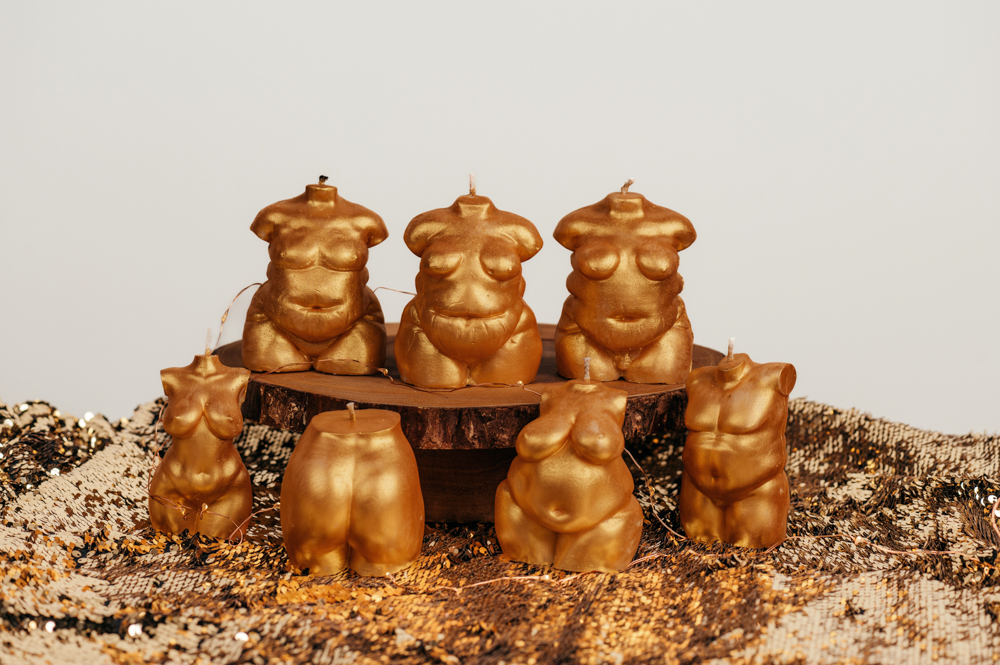 Celebrating bodies of all shapes and sizes, these candles are empowering and fierce and look great on display. CTOAN Co.'s body candles are available year round in light brown, white, and dark brown.
For the holidays, they've released a Season of Giving collection, featuring hand painted, sparkly metallic candles in both gold and red available in seven body configurations, and three different scents: candy cane, gingerbread, and roasted pine cone.
Price: $34 at ctoanco.com 
11
For the friend who loves poetry: AromaPoetry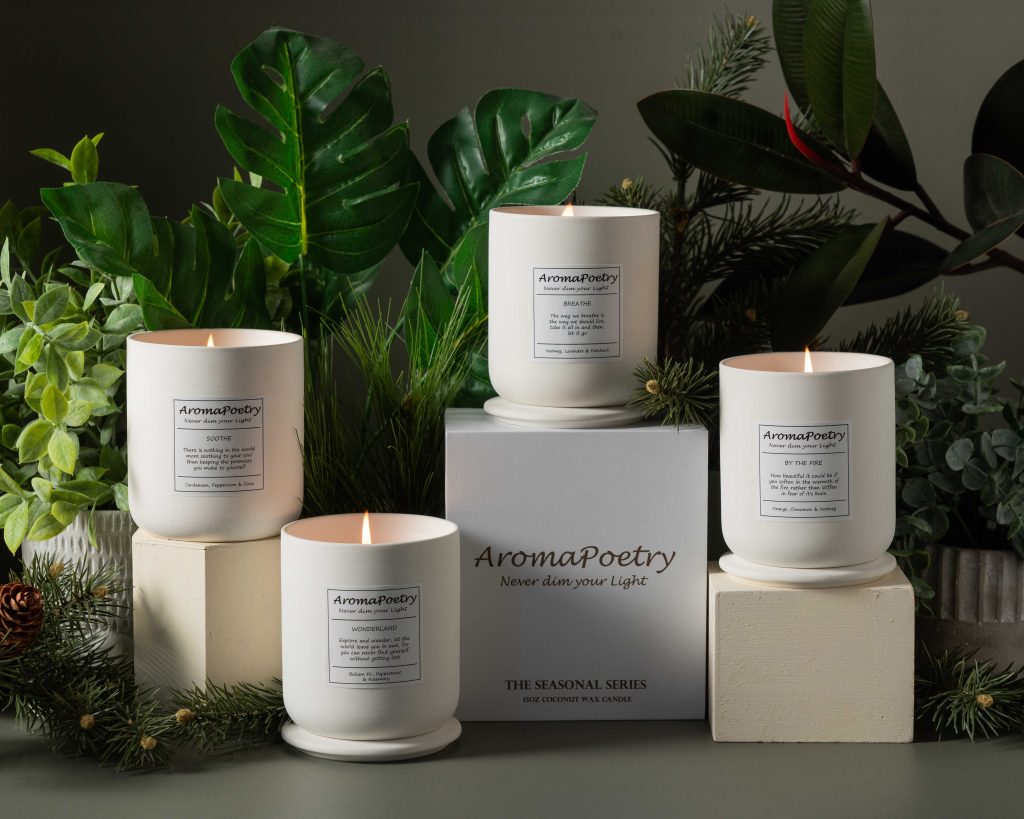 Aroma Poetry beautifully blends original poetry and aromatic creations for a unique, one-of-a-kind experience. Founded by poet Tahmina Safi, the collection of candles encourages others to never dim your light with inspirational poetry written with intention.
The slogan expresses Tahmina's journey to find self-love and acceptance. Made from eco-friendly ingredients, each one features handwritten poetry on its reusable ceramic jar.
Price: $36 at aromapoetry.com
12
For the friend who loves a cozy winter night at home: Archipelago's Winter Frost 3-Wick Boxed Candle
This super dramatic candle craves attention with its large luxe gold vessel. The woody scent of Winter Frost spreads throughout the room as soon as it's lit, making things ultra cozy with blended notes of white birch and winter greens.
Price: $88 at shoparchipelago.com
13
For the friend who always has candles lit at home: Everlasting Candle Co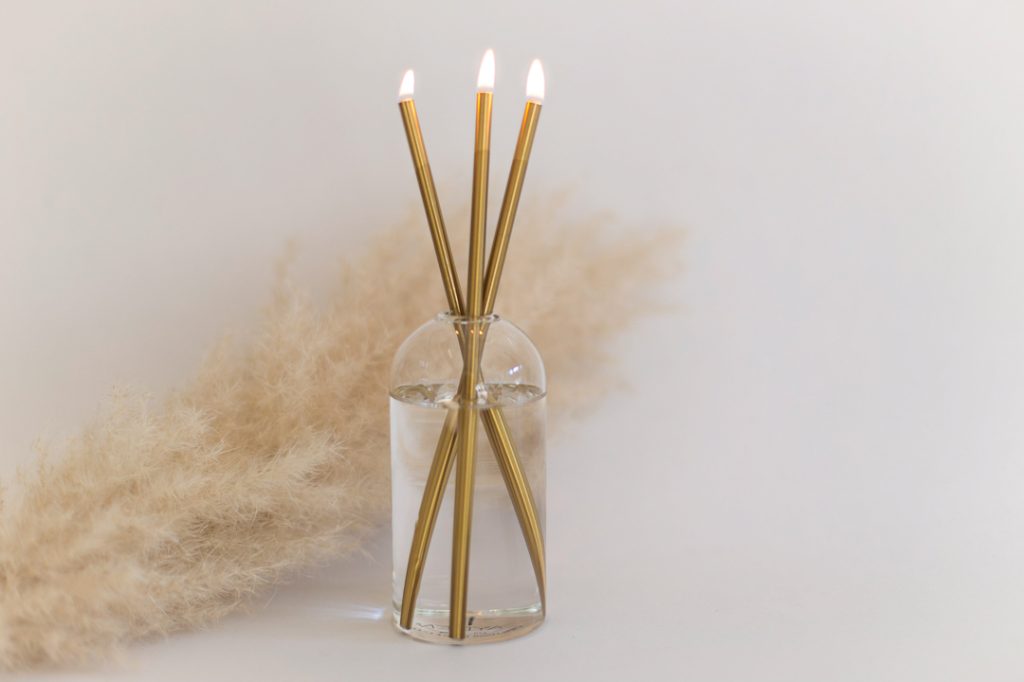 A candle that you can relight thousands of times? Yup! Unlike wax candles that eventually burn down and get replaced, the Everlasting Candle's innovative metal design delivers a real, elegant flame using Pristine Oil — which is completely clean burning.
It's available in five signature finishes and it's odorless, which makes it great for those who are allergic to scents, but still want the allure of lit candles.
Price: $65 at everlastingcandleco.com
14
For the friend who is obsessed with astrology: Blossom & Stone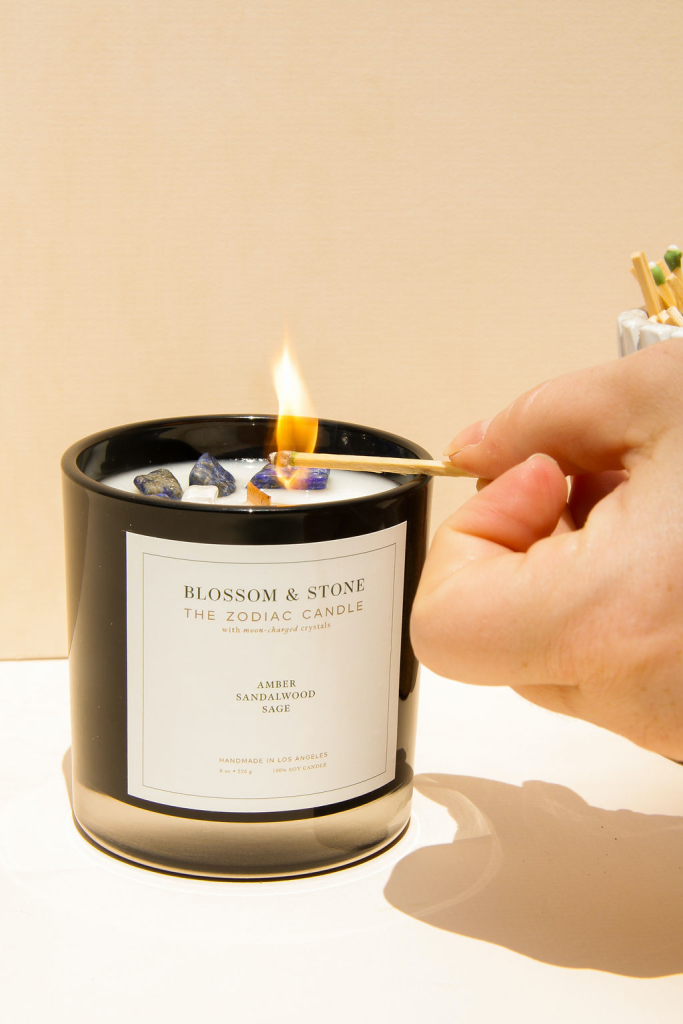 The perfect mystical gift for the astrology-obsessed, these zodiac candles are designed to smell warm and earthy. Each candle contains one-of-a-kind moon-charged crystals and healing stones designed to support each unique zodiac sign, promote self care and healing, and help bring good energy to your space. When the candles melt down, you can keep the crystals with.
Price: $36 at blossomandstone.com
15
For the friend who sages her house regularly: Creative QT Magnificent 101 Candle
This healing candle was produced for smudging, purification, stress relief, anxiety soothing, and ultimately providing an energy boost. Love, light, and positive energy goes into every candle. They're made of naturally cultivated white sage and 100 percent natural soy wax.
If you've got a friend who is all about cleansing her home of negative energy, she's going to love these vibes.
Price: $8.99 at creativeqt.com
16
For the friend who loves vintage decor: Frankfort Candle Co.
Frankfort Candle Co. was a product of the pandemic by Melissa Knieriem, who started in her kitchen and now has a storefront.
These handmade, sustainable, and refillable candles come in one-of-a-kind vintage vessels. They're made with thoughtfully curated premium scents including amber & fig, plum & vanilla, and honey & bourbon.
Price: $58 at frankfortcandlecompany.com
17
For the friend who misses her Cuban abuela: Albisa Candles Cafetera Candle
Albisa Candles is a Latina-owned candle company made popular by its famous, Cuban-bread scented candle. These hand-poured, soy, premium candles were inspired by their desire to bring their Hispanic heritage and the nostalgia of Cuban culture into their modern-day life.
The Cafetera candle is scented in the classic Cafe con Leche (coffee with milk) scent. This candle takes you through the aromatic journey of café con leche. It starts with the unmistakable scent that fills the air with robust bold thick cafecito that first trickles into the cafetera, then brings in the warmed milk and sugar balanced with a pinch of salt. Perfect for any time of day.
Price: $59 at albisacandles.com
18
For the friend who loves to travel: TOCCA Candle Collection
These fragrance-saturated, hand-poured candles are housed in custom, thick, frosted glass vessels.
They can be used in the bedroom to calm, in the kitchen to freshen, in the guest room to welcome, or wherever you feel you need to transport your mind while conjuring memories of favorite destinations such as Capri, Montauk, Kauai, Bora Bora, and Valencia. 
Price: $46 at tocca.com
19
For the friend who loves the outdoors: Air & Anchor Candles
Give the gift of slowing down and unplugging with the Air Candle. Scented with Egyptian Amber, Amber Driftwood, and Jasmine, it makes you instantly want to kick off your shoes, grab a hammock, and start relaxing.
Or opt for the Anchor Candle that's warm and cozy in all the right ways, making you yearn for a campfire. Featuring notes of Mahogany Teakwood, Leather, and Patchouli, the Anchor Candle is an intersection of earthy, woodsy, and eternally cool. Each candle is housed in a multi-use vessel made with a custom blend of stoneware clay, handcrafted by a local potter.
Price: $34 at airandanchor.com
Amber Love Bond is a Miami-based freelance hospitality and lifestyle writer.
Read more