7 free budget apps to help you become a money guru in 2019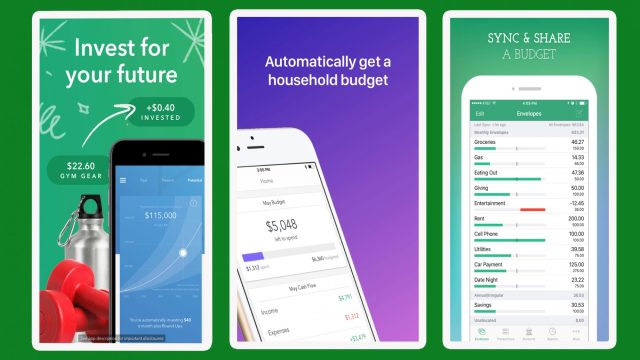 Real talk: Budgeting your money can be hard. If you've never stuck to a budget or learned how to manage your finances, the thought of doing so can be downright terrifying. But it doesn't have to be. There are plenty of finance tools that can help you become better with money. But where should you start? We recommend downloading one of the many free budget apps on the marketplace.
How will you know which is the best budget app for you? Try out a few different free budgeting apps to see what layouts and features you like. We promise there's an iPhone or Android budget app that can help you make better sense of your money. There's even a budget app for couples—who knew?
When it comes to free budgeting apps, PocketGuard is as simple as it gets. It tells you how much money you have and how much money you owe, all in one place. A great feature is "In My Pocket," which tells you how much money you have left over after you've paid your bills and put some in savings.
App Store user Kimber-Hoy says, "Having the full picture will help you to understand [what] your spending habits look like now and [how] you need to change them."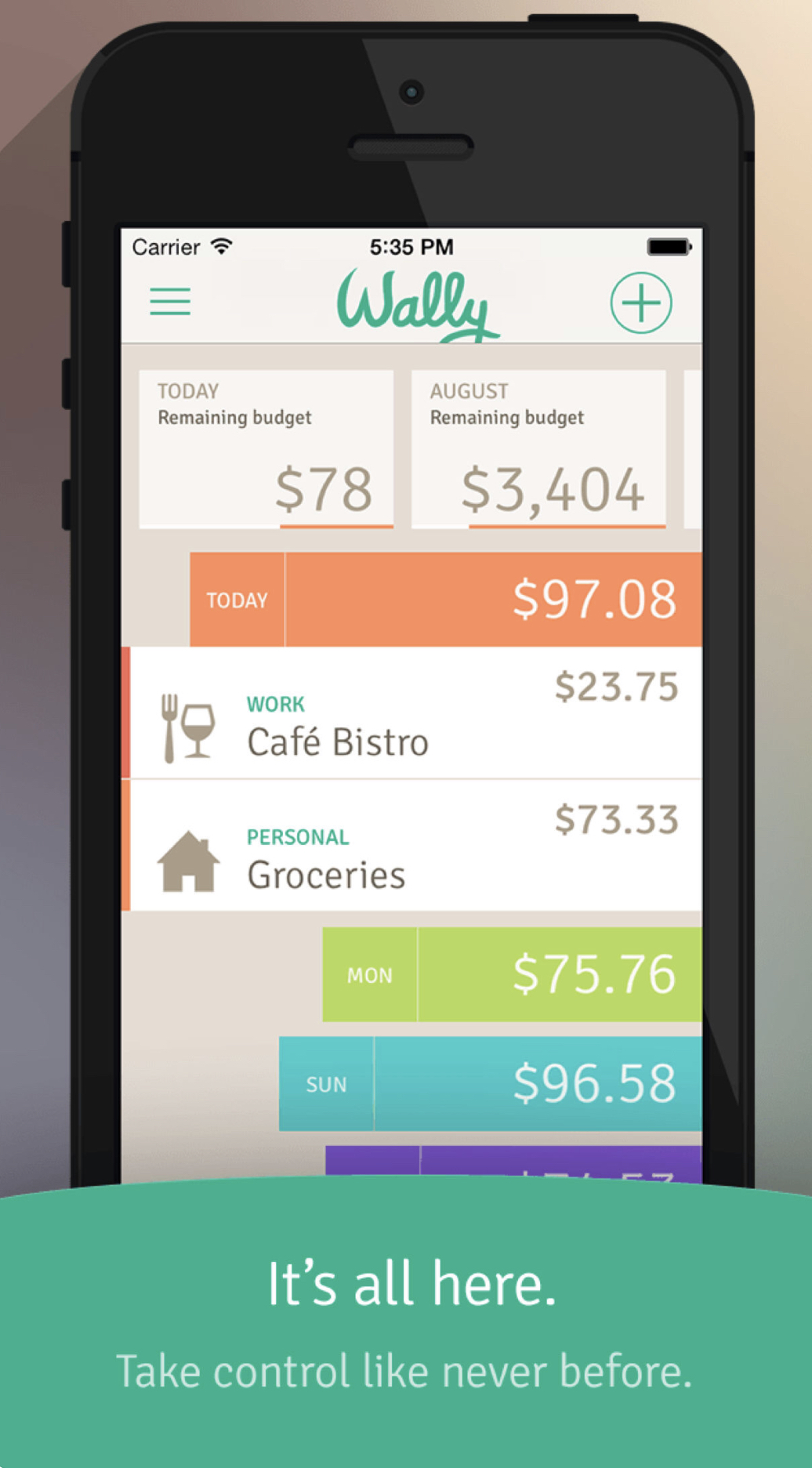 Wally was built by regular people, for regular people. In other words, you don't have to be a money genius to use it. Wally can help you set a budget, balance your expenses, and achieve financial goals with ease.
App Store user ksqgirl says, "This is the perfect app to help keep track of personal spending. It helps me to be mindful of my spending so I stick to my monthly budget."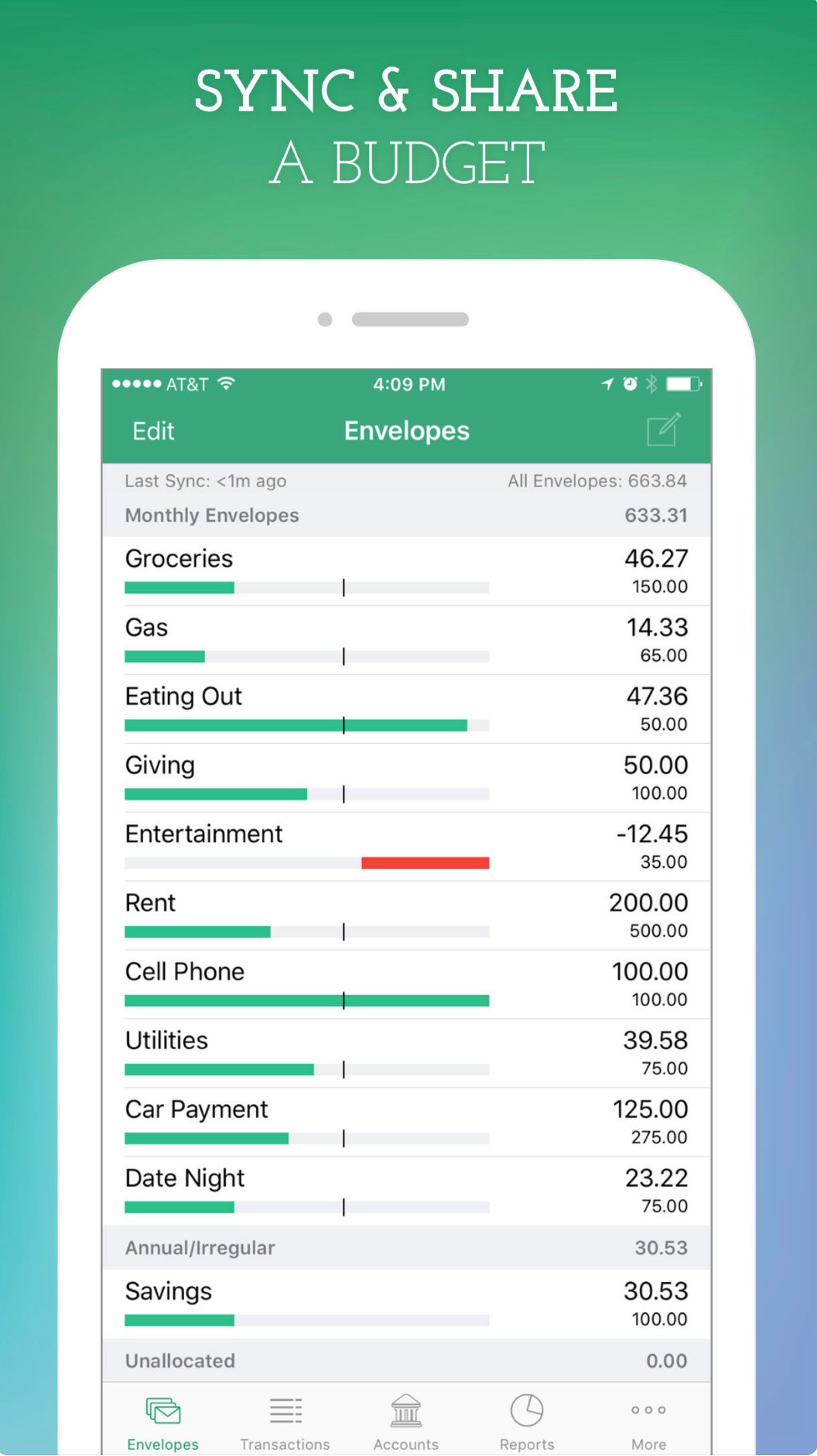 Goodbudget uses the "envelope system" to help you manage your finances. In addition to being a useful budget tracker, Goodbudget is run by a team of badass women—which is extremely rare in the finance industry—who encourage spending in line with your personal values and what's important to you.
App Store user AppUser5903 says, "I've used this app to help pay off three debts, saved for a major house repair that I paid in cash, and saved for future funds like tires and Christmas."
Even if you've never researched free budgeting apps, you've probably heard of Mint. It's consistently one of the best budget apps on the market—and with good reason. It creates budgets, tracks your bills, and keeps you posted on your credit score. Mint also learns how you spend and offers suggestions on how you can budget even better.
App Store user Jazzrulezzz says, "I love Mint! I'm a visual person so I like how they show you what you're spending your money on with bars and pie charts."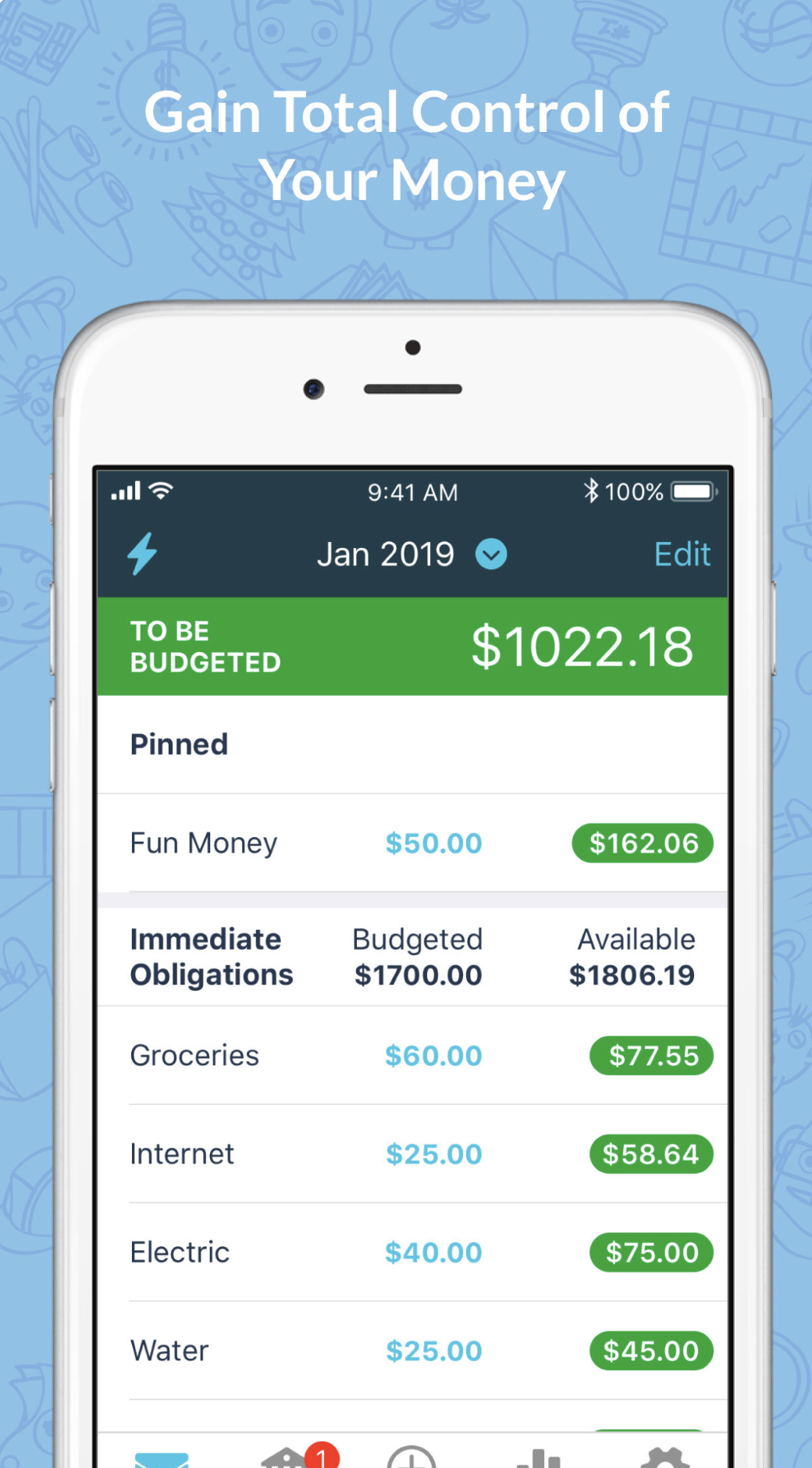 You Need a Budget is for the budgeting obsessed. It follows four simple rules. One: Give every dollar a job. Two: Embrace your true expenses. Three: Roll with the punches. And four: Age your money. Intrigued? Give YNAB a whirl for free for 34 days. After that, membership costs $6.99 a month. But if the method works for you, you'll think it's totally worth it.
App Store user TiffanyLayne says, "I've been using YNAB for over a year now and have really gotten into my groove with our budget."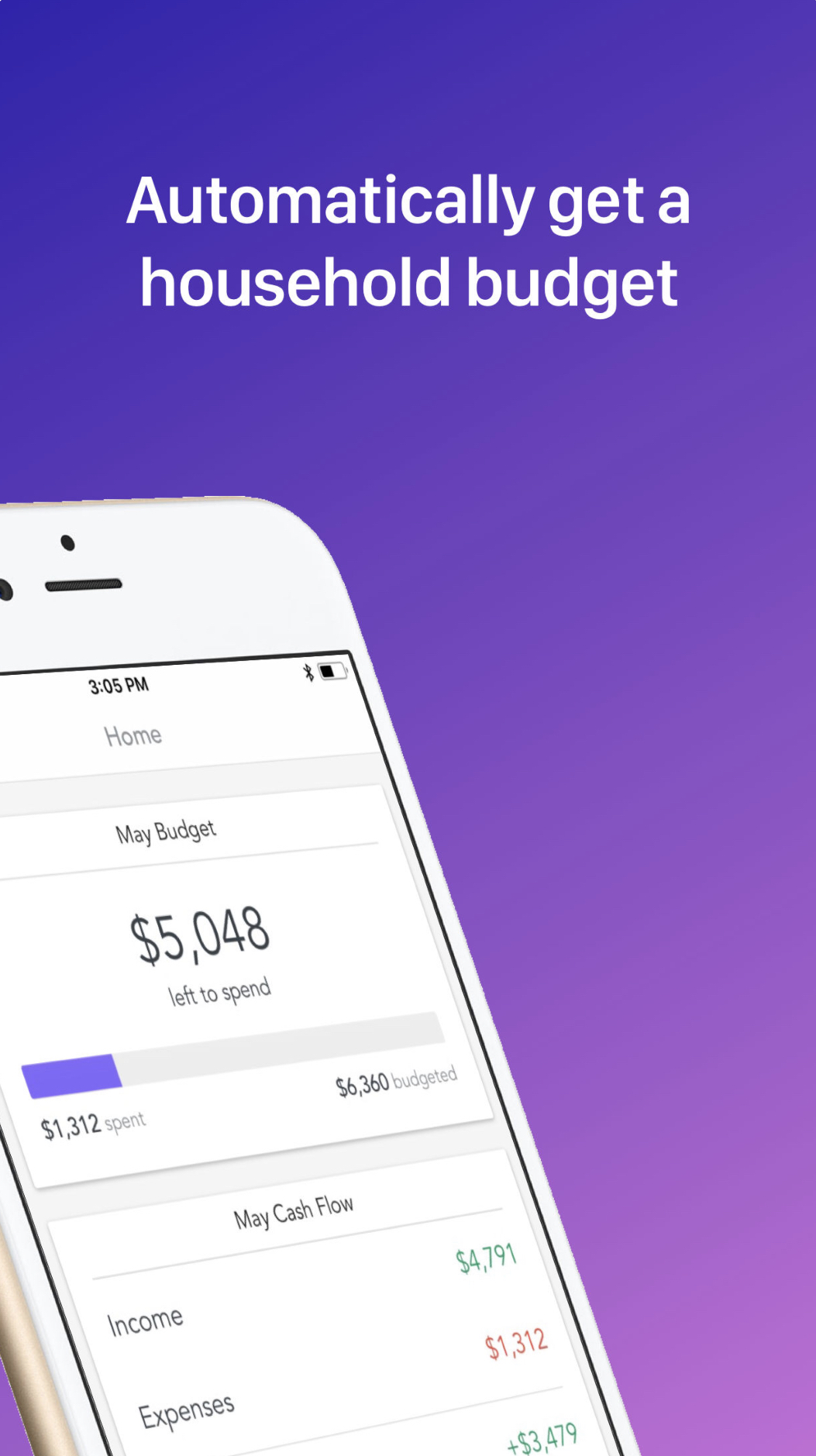 Believe it or not, a budget app for couples does exist. Honeyfi will help you and your partner create a budget, keep track of transactions, and manage your finances—together.
App Store user WalnutCreek45 says, "My favorite feature is the ability to assign transactions to you, the household, or your partner. The app tracks the amount of spending by each entity."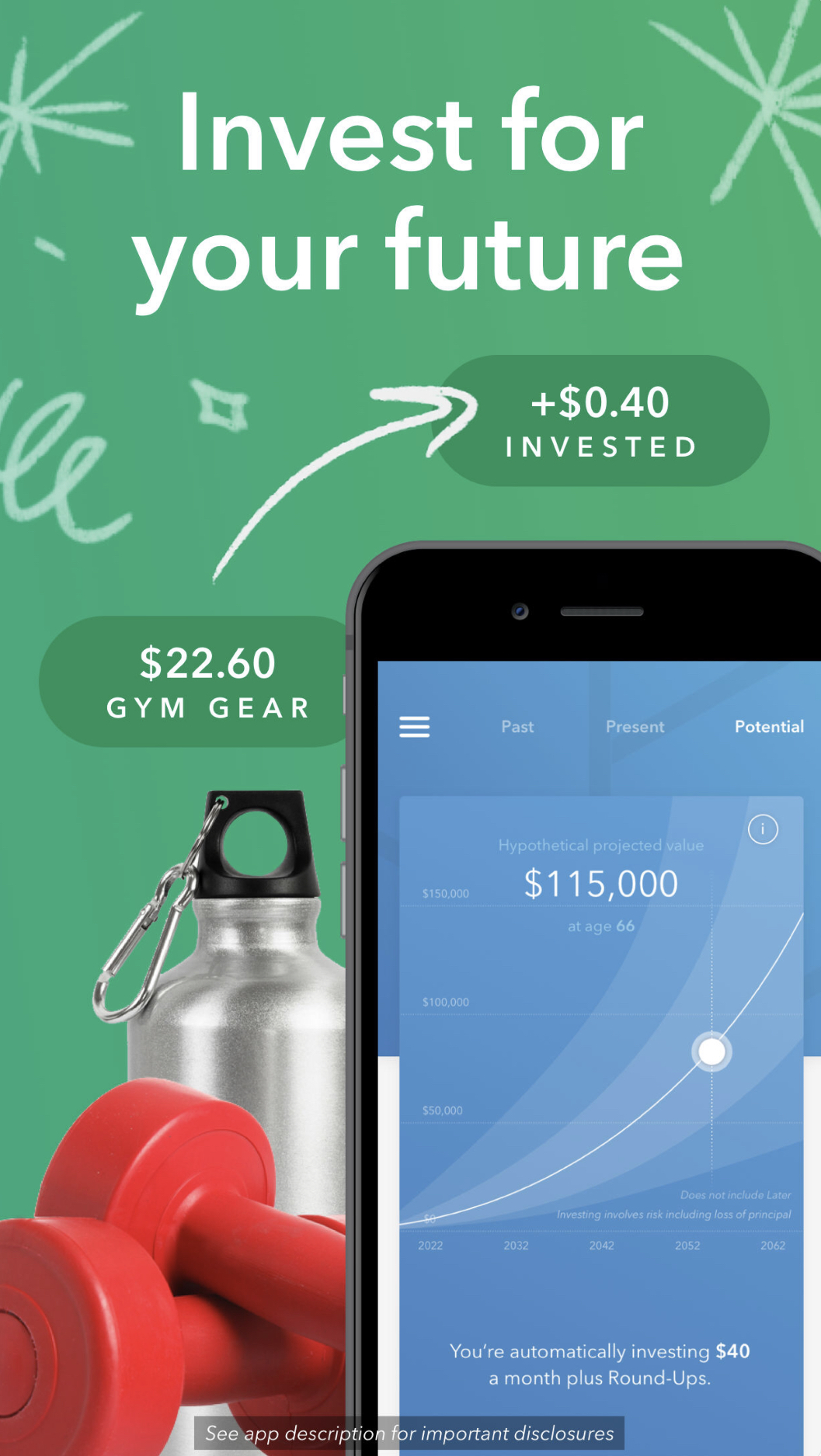 Acorns isn't technically a budgeting app—it's a savings app—but it's still worth mentioning. For just $1, $2, or $3 a month, after you link your card, the app will automatically round up and invest your change for you. Meaning, if you spend $19.30 at Sephora, Acorns will save 70 cents for you. It's such an easy way to save, you have no excuse not to use it.
App Store user 24/7 bingo lover says, "What I love most about this app is that I don't have to think about what stocks I need to invest in, how much to invest [or] watch the market to track my returns and/or losses…because it's already being done!"