9 summer bucket hats that will turn skeptics into supporters, starting at $14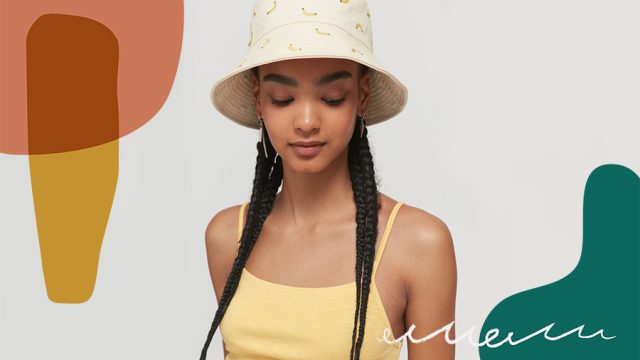 We've all pined over a trend—think '90s jewelry, tie-dyed clothing, or white booties—and been crushed when sky-high prices prevented us from experimenting with the style. With Stylish Steals, we bring you affordable versions of the latest trends spotted on the runway, on Instagram, in stores, and on the street. Consider us your new, price-savvy personal shoppers.
When I was little, I'd go fishing with my grandpa in northern Minnesota. Like most fishermen on the lake on hot summer days, he wore a bucket hat—I'm talking waterproof fabric, mesh vents, chin strap, the whole shebang. In high school, my grandpa's fisherman accessory was resurrected by my guy friends, but with a twist. They sported smaller bucket hats in bright colors and tropical prints on our senior year spring break trip. So, for most of my life, I've thought of bucket hats as a guy's thing and a trend that was rarely taken as a serious style statement.
But boy, was I wrong. During the past few years, we've seen bucket hats have a major revival.
The unisex accessory has rapidly become a female favorite on runways, on Instagram, and in street style—and not just as an ode to popular '80s and '90s hip hop artists.
Trendsetting celebrities like Rihanna and Bella Hadid have taken bucket hats from the runway to the streets, proving that it is officially here to stay. Scratch plain old khaki and mesh—we're talking hats in every style, from neon colors to animal print, vinyl-looking plastic to faux fur. Even Charlotte York whipped out a pink bucket hat for a Central Park chat during a Sex and the City episode once upon a time. If traditionalist Charlotte is daring enough to wear the trend, you can dip your toes in it, too. And with warmer weather steadily approaching, now's the time to pick the perfect bucket hat to protect your face from the sun during spring and summer strolls.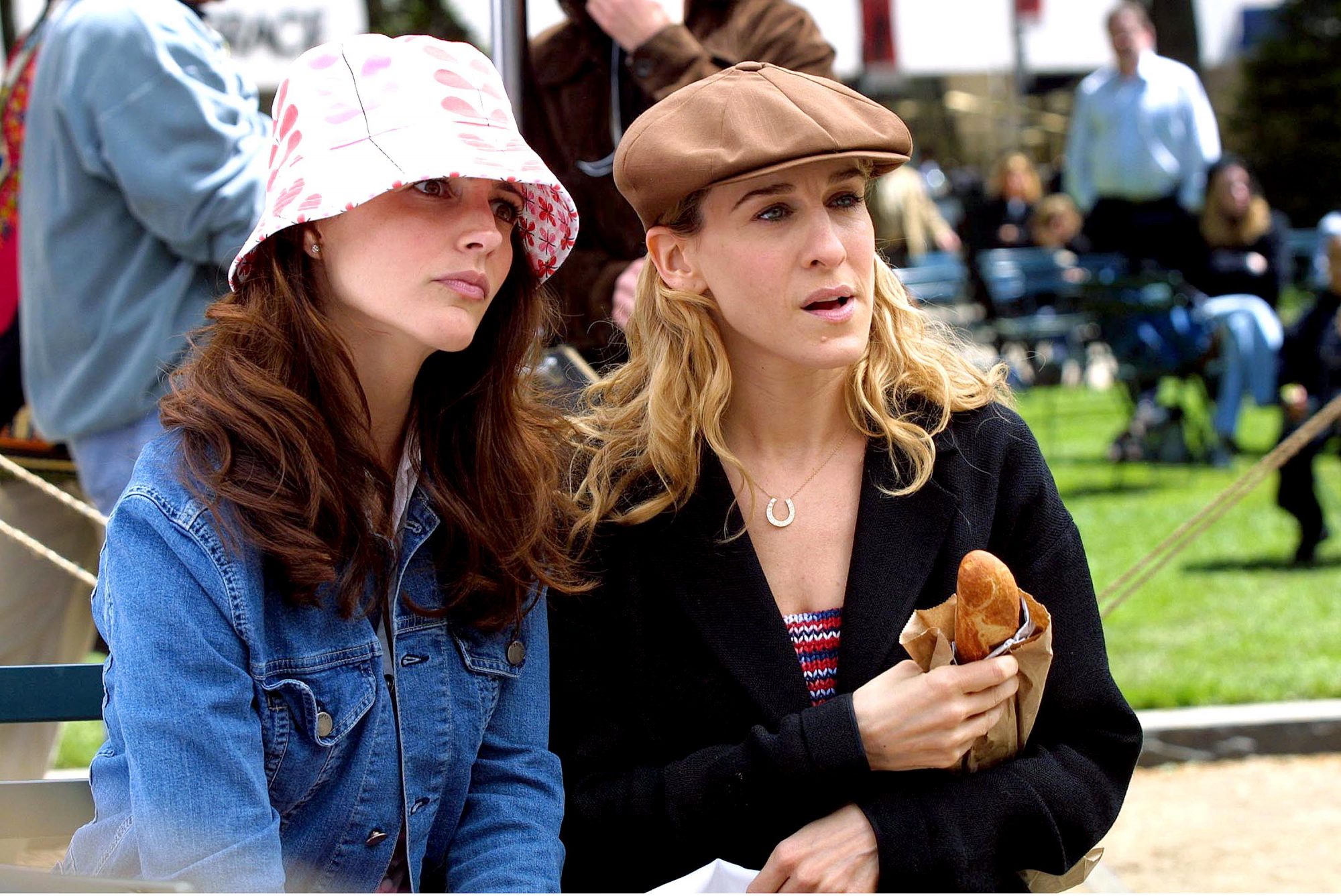 From printed to plain and nylon to denim, shop 9 bucket hats for spring and summer 2020 below.
1. Frayed Canvas Bucket Hat
You can't go wrong with a classic denim hat—it was the OG '90s look, after all. The frayed edges on these hats—black, white, or blue—add a feminine detail that we're loving.
2. Tie-Dyed Bucket Hat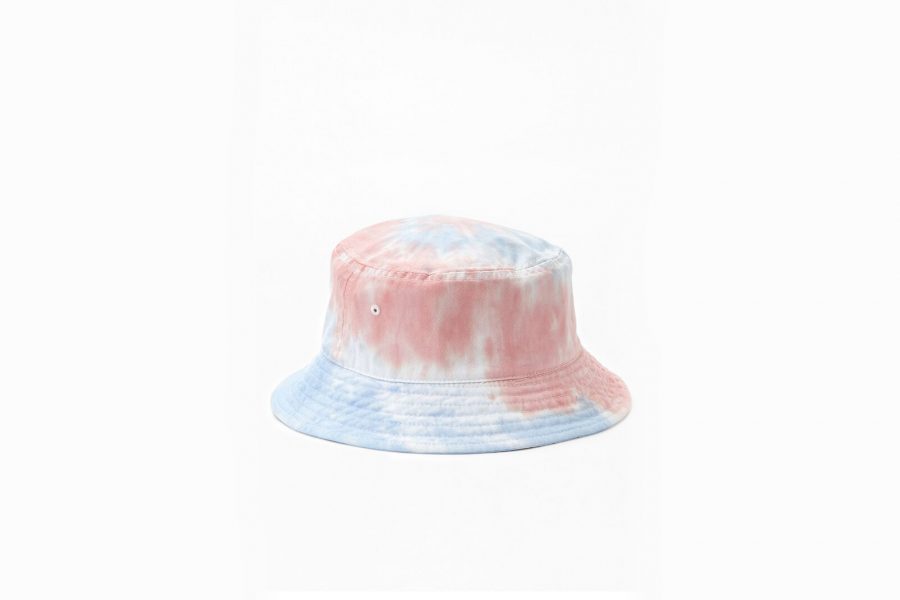 Tackle two trends with one accessory: a tie-dye bucket hat. Tie-dye is currently flooding our Instagram feeds, and it's going to stick around all spring and summer long. The bright pattern serves as an instant mood boost, and these cotton-candy colors are making us feel all sorts of relaxed and happy.
3. Kate Spade New York Metallic Crochet Bucket Hat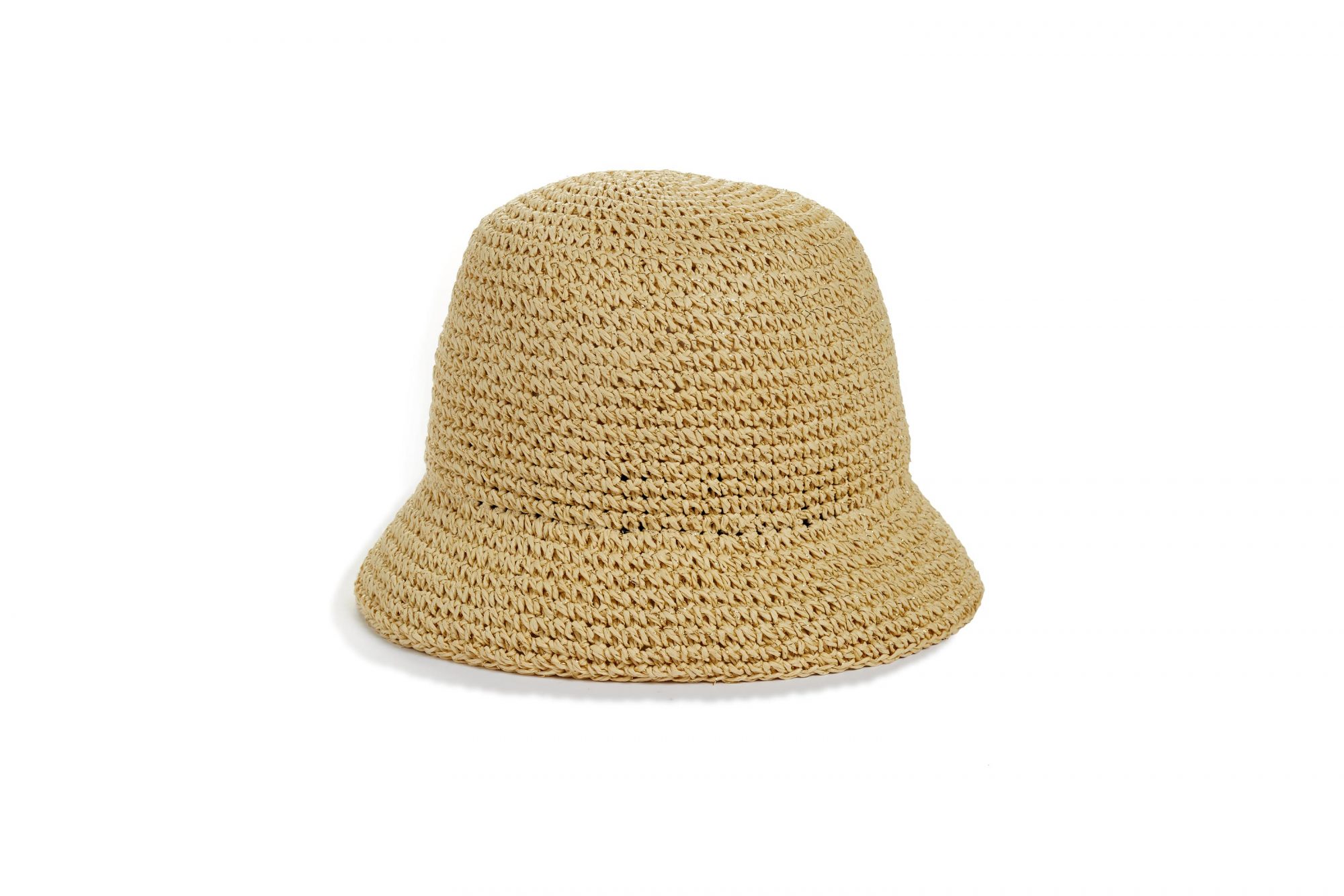 $46.80 (orig. $78)
Shop it
Available at Nordstrom
No material screams "summer" quite like crochet. From bags to hats to tops, crochet suits your upcoming summer adventures. Here, metallic strands weave into a trendy hat that's the perfect accessory for beach days. Aside from this classic, natural color, this hat also comes in a tone called "frozen lilac," if you're looking for a dreamier vibe.
4. Topshop Vinyl Bucket Hat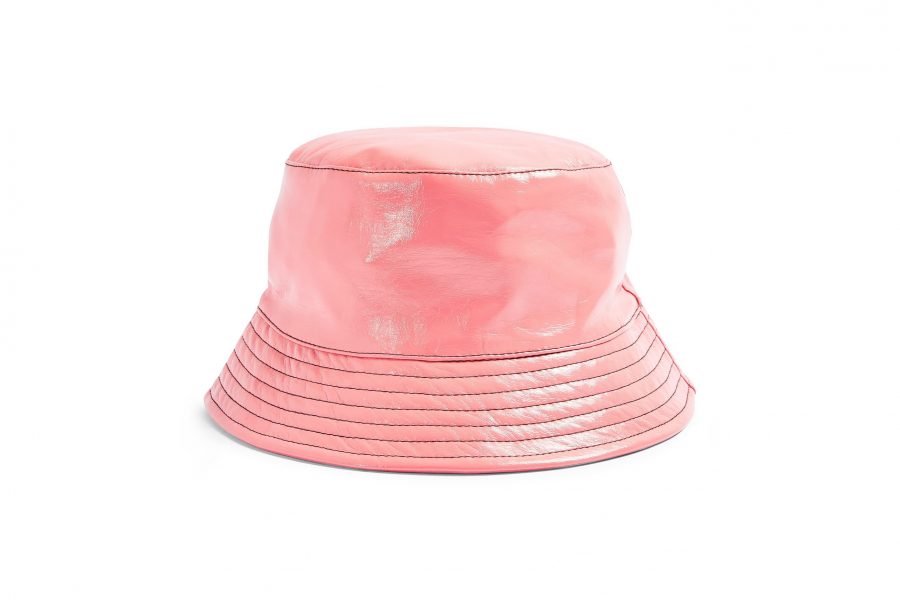 No, this isn't a rain hat. This vinyl hat is fitting for any season, whether the weather is dry or not—and it instantly ups the cool factor of your look. The pink and cream versions complement daytime looks, while a sleek black option adds the finishing touch to a trendy nighttime outfit.
5. Urban Outfitters Embroidered Bucket Hat
A classic cotton canvas serves as a backdrop for embroidered iconography on this hat. Choose between bananas, cherries, daisies, and leaves. These fun prints amp up the playfulness of your look and will have you feeling cheeky during warmer months.
6. ASOS Design Faux Fur Roll Back Bucket Hat
$16 (orig. $23)
Shop it
Available at ASOS
You might think faux fur is solely a fall and winter material, but it doesn't have to be. Channel your inner Rihanna (or Care Bear, whichever floats your boat) with this fuzzy bucket hat in a lush lavender that's perfect for springtime. Pair it with graphic tees and satin midi skirts in similar pastel colors.
7. Topshop Gingham Bucket Hat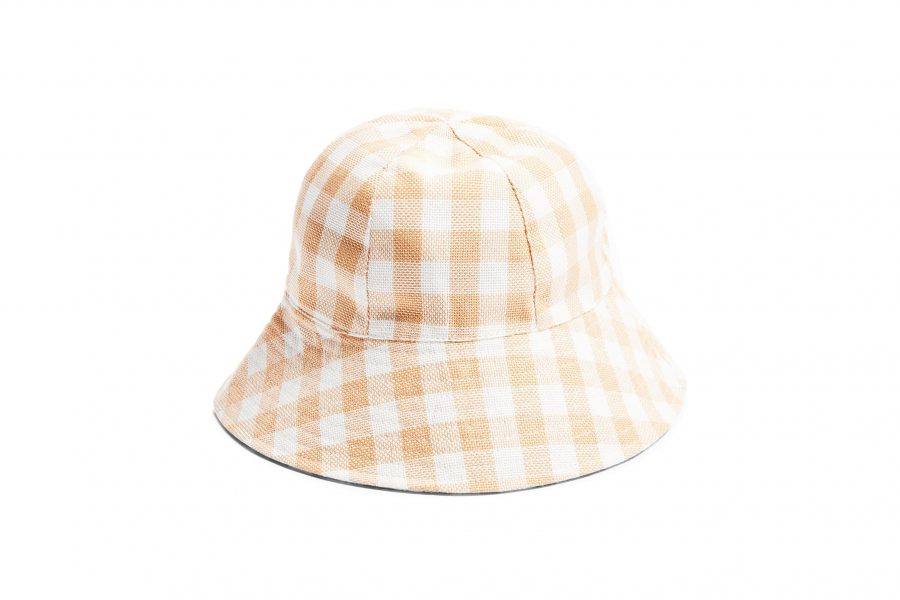 Gingham never goes out of style, especially during the spring and summer. A rusty orange-and-white print makes this hat feel fresh for backyard barbecues and walks through farmers' markets (once we're done social distancing).
8. Nine West Reversible Rain Bucket Hat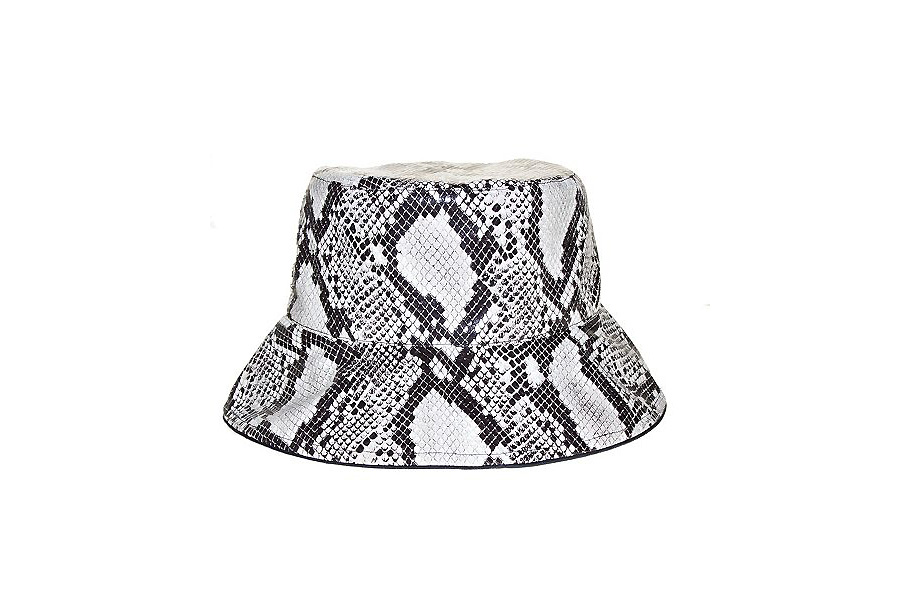 $27.99 (orig. $38)
Shop it
Available at Macy's
We're suckers for a reversible item, whether it's a jacket, top, or hat. This Nine West hat offers both a bold snake print and a subtler solid black option when you want to blend in a bit more.
9. Adidas Adicolor Bucket Hat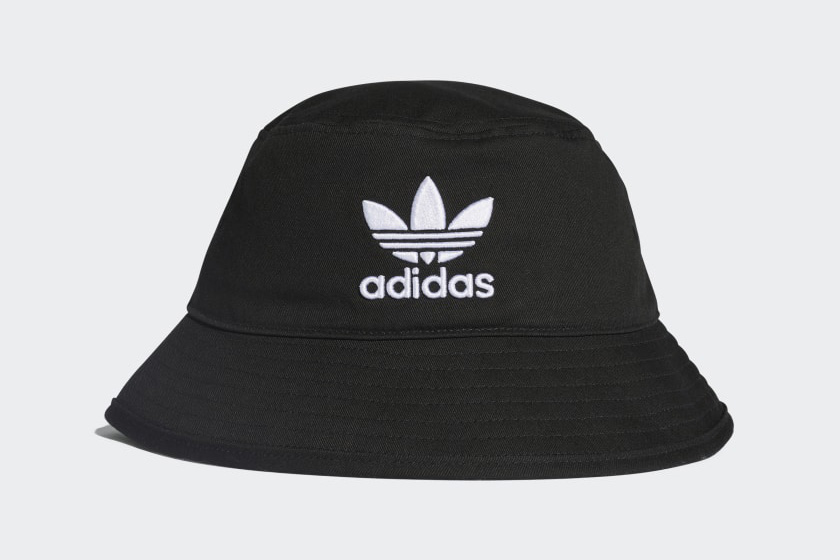 If you lean toward a sportier style, this Adidas bucket hat fits the bill. Rock the classic logo on a plain black or light pink bucket hat.
Face bucket hats head-on this spring and summer with these fun picks—and use SPF while you're at it, too.