Best bromance of the Oscars: "Mickey Mouse Club" stars Ryan Gosling and Justin Timberlake
Maybe you thought The Oscars was all about honoring the best in film, but they forgot to award one important Oscar last night —Best Bromance of the Night. And we have the only nominees and winners right here. It's 100% Justin Timberlake and Ryan Gosling, who had a Mickey Mouse Club reunion.
JT and Gosling have been friends since way back in their Mickey Mouse Club days. Justin even told Ellen that the two of them lived together for some time and stole golf carts on the lot where they were filming The Mickey Mouse Club for fun. Seriously!
https://www.youtube.com/watch?v=nVhrashs_2Y?feature=oembed
And it looks like they took every opportunity at this year's Oscars ceremony, where they were both nominated, to enjoy each other's presence. The bromance was outed early in the night when Justin danced towards Ryan in the opening number. In fact, the opening number was basically the opening of a Justin Timberlake concert and Ryan Gosling was in the front row.
Throughout the night, Justin was pretty excited by every La La Land win. So either he really liked the film or he was excited for his buddy Ryan. Plus, they were all smiles when they were together. Just check out these photos: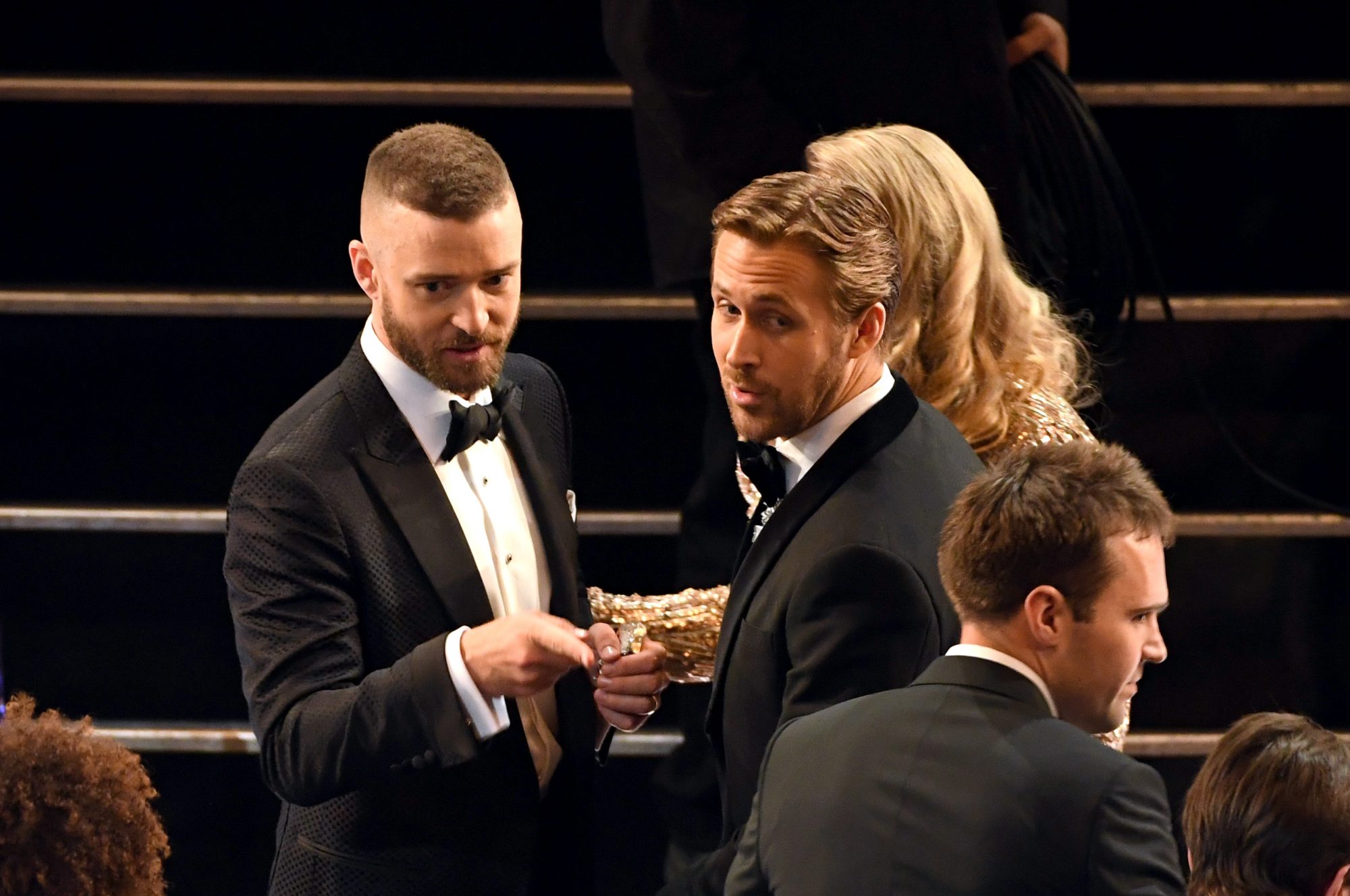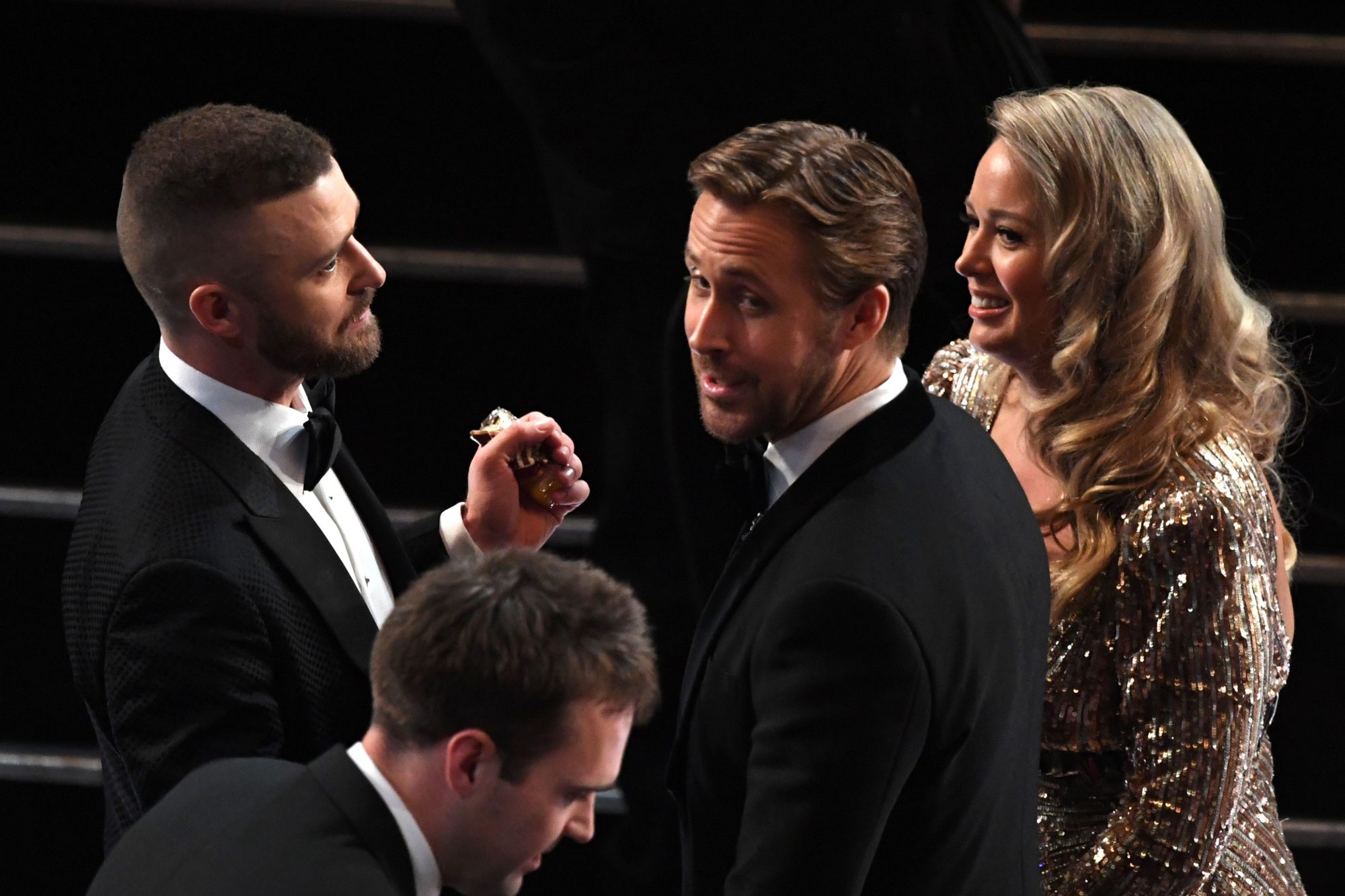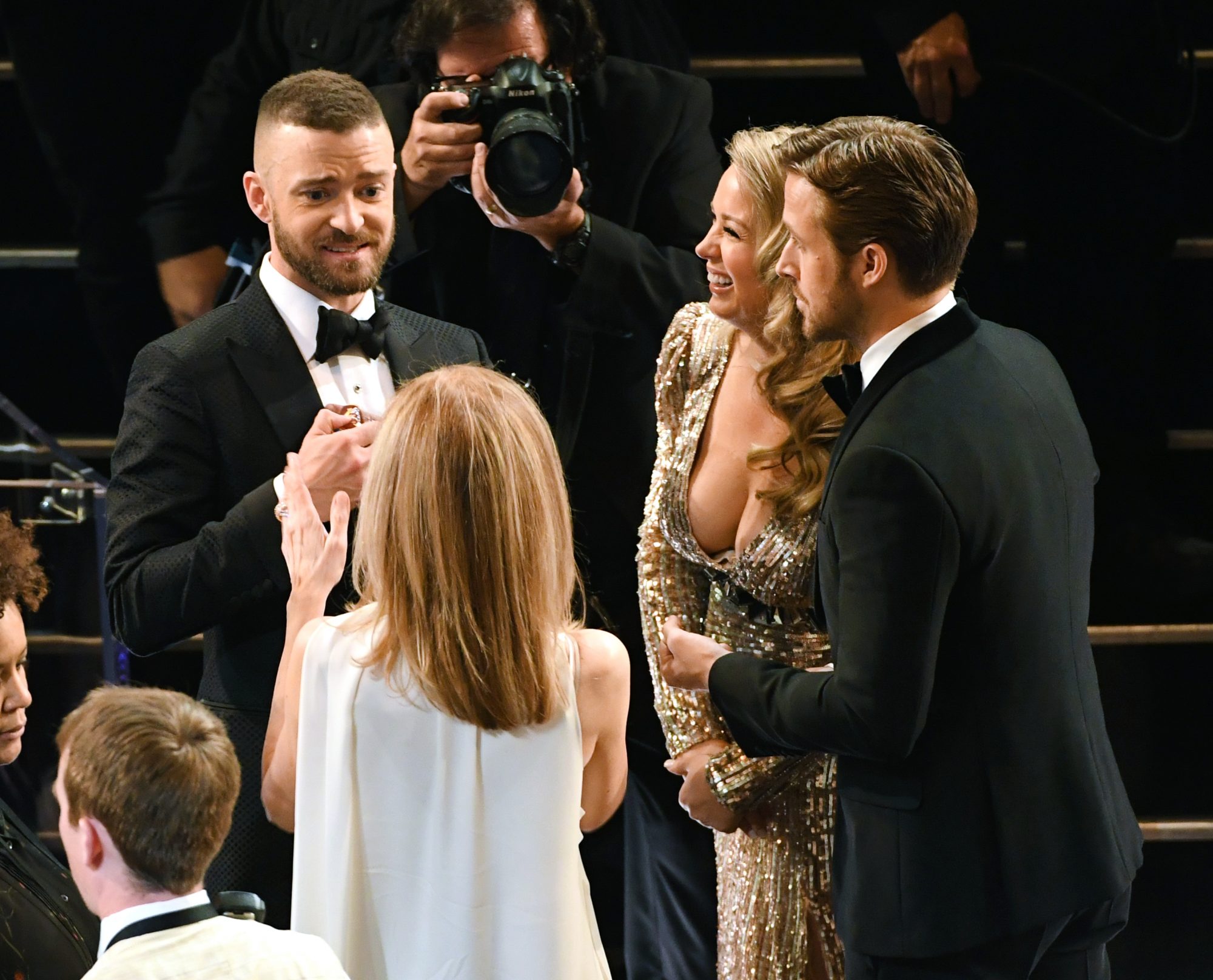 Oh, and we weren't the only people to notice. Twitter was super excited to see this two handsome men together. false
https://twitter.com/udfredirect/status/836026797624012800
The night was crazy, with La La Land *almost* winning Best Picture. Ryan almost had an Oscar to take out partying with him and his BFF Justin. They might've both left The Oscars without statues, but at least they have each other. And that's pretty beautiful.