The #1 Best Bra You Need This Fall, According to an Expert
Feel more confident and supported while rocking your favorite fall fits.
While the main purposes of summer bras are to accommodate your strapless and slinky tops and stop boob sweat in its tracks (yup, I said boob sweat), the fall season brings the return of a warm cocoon of chunky knits, flannels, and hoodies… and therefore, a different set of bra needs. 
Does this mean you can just throw on any old bra under these thicker clothes? Of course not! As a bra expert, I can tell you that there's one bra in particular that you need this fall. And that's a bra that fits you perfectly. 
That's right! There's no magic brand or style of bra. But statistics show that 80% of women are wearing the wrong bra—and in my experience, it's more like 90-100% at any given time. Chances are, at some point in your life, you've worn the incorrect bra size, and it showed. Taking the time to invest in a well-fitting bra can not only make you look better, but it can also help you feel more confident and supported.
RELATED: 30 Best Zodiac Tattoo Ideas
Now, how exactly do you find a great bra that fits you like a second skin? You can go get a fitting at a store or fit yourself (all it requires is 3 simple steps with a tape measure plus a little math). Then, you'll have a guideline size of a cup and band that will fit your body just right.
Once you've got your size, here are the three styles that I recommend to work perfectly under fall's layered looks (I'm your "breast friend," so I can't just leave you hanging!):
A t-shirt bra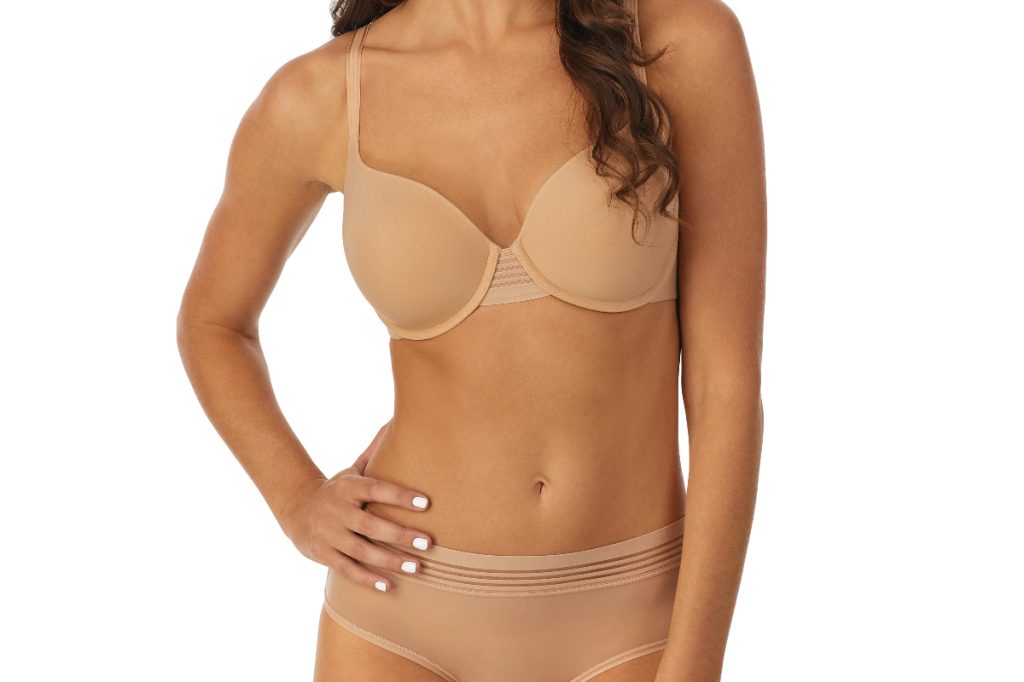 This is a molded foam cup bra that offers a completely smooth silhouette underneath clothes since it has no seams. It also offers modesty as the foam is intended to prevent any sort of nipple show or poke through. It may or may not have an underwire (depending on your preference).
Many women opt for this as their everyday bra so they don't ever have to worry about any embarrassing bulges or bumps (although, if it doesn't fit properly, you could end up with boobs billowing out the top of cups, back bulges from the band squeezing, or underwire riding up the underside of breasts). The fit is it, friends!
A sports bra
You need a supportive sports bra like this one from SHEFIT if you're hitting the circuit at the gym or just doing a hot girl fall walk around the block. Studies have shown our breasts bounce up and down during moderate activity when unsupported, and even A-cups can move the length of a paper clip! This, over time, can lead to sagging.
The best rule for sports bra shopping is to determine your activity level (i.e. yoga being the lowest impact, running the highest) in order to pick which level of support is right for you. Bras designed for higher impact activity will have a higher level of Lycra/spandex and firmer support. 
A soft-cup bra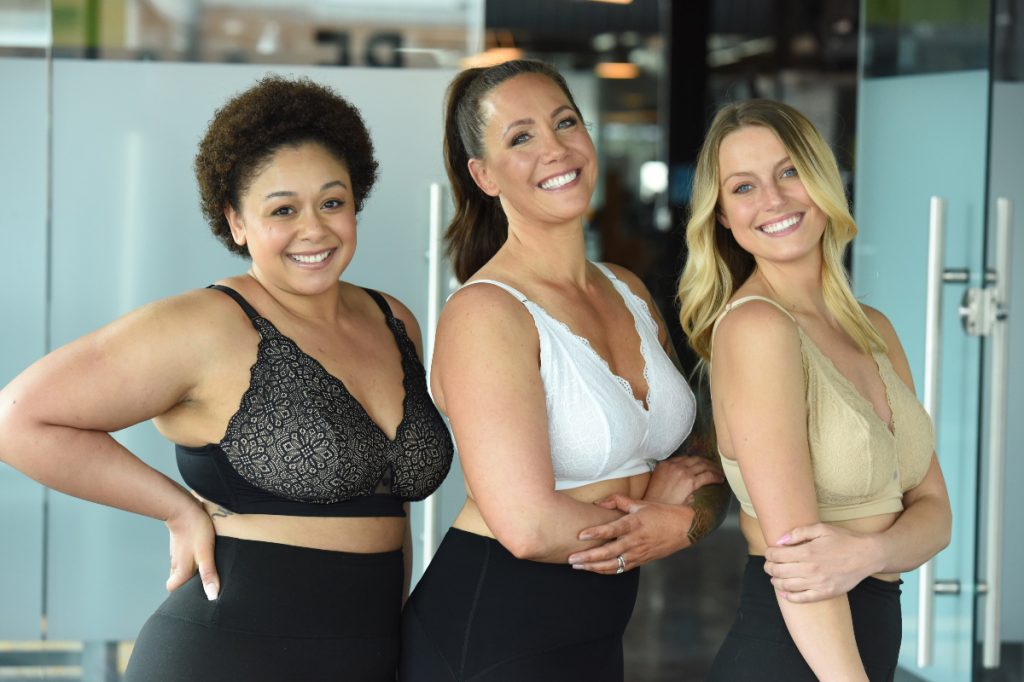 A soft-cup bra is a great option for women looking for the ultimate in comfort with a bralette feel but a lot more support. Choosing one with a 3-part cup means you have a seam—which may have shown through under summer's thin tops, but in fall, can be hidden completely under your more structured shirts or sweaters. The seam offers support so the cups don't collapse (just like the support beams on a bridge), as well as shaping (so you don't get a uni-boob effect).
The Bottom (or Should We Say Top) Line
Whether you opt to shop online or in-store, take a few minutes to try on a bra and look at it from all angles (as I recently said on Access Daily, "Check your back, not just your rack!"). With sports bras, you can also do a "bounce test," which means jumping up and down a few times in order to gauge whether your breasts move or not. That's the best way to tell if it will really support you or not. 
And, for heaven's sake, make sure it's comfortable. At the end of the day, you have to feel good wearing your bra and you don't want to be tugging it or groaning about it. If you care for your bras properly, they'll go the distance and help you look fantastic in any fall fit. Brablem solved! 
Jené Luciani Sena is an accredited journalist and internationally-renowned bestselling author, regularly seen on national TV outlets such as Access Daily, Today and Dr Oz. Touted as one of Woman's World Magazine's "Ultimate Experts," she's a TEDTalk speaker and a busy Mom of 4.
Read more