The #1 Book Everyone's Talking About This Fall (So You Better Read It)
The author of 'Little Fires Everywhere' is back with another must-read.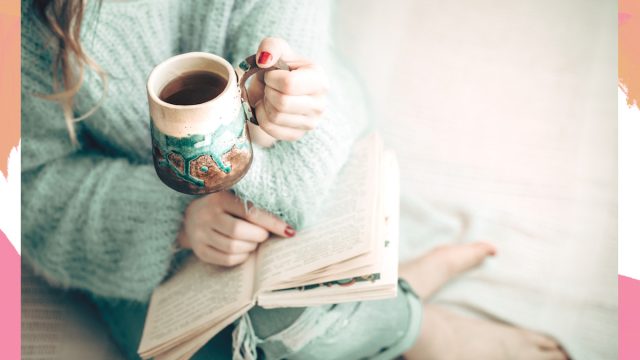 Since the release of her 2014 debut novel Everything I Never Told You, author Celeste Ng has proven herself to be a master storyteller. Her 2017 novel, Little Fires Everywhere, cemented itself as an essential addition to home libraries — and its onscreen adaptation, released on Hulu, was just as compelling as the book itself. To say Ng's next novel is highly anticipated would be an understatement. But somehow the Boston-based writer lives up to her own hype with Our Missing Hearts, out Oct. 4.
In Our Missing Hearts, Ng takes on current political and social issues by depicting a fictionalized version of our country where laws have been enacted to preserve American culture in the wake of years of economic instability and violence. Twelve-year-old Bird Gardner and his father live in this existence, which is tumultuous for those who disobey.
RELATED: 20 Best Date Night Movies to Watch With Your Partner
The book's official synopsis notes, "To keep the peace and restore prosperity, the authorities are now allowed to relocate children of dissidents, especially those of Asian origin, and libraries have been forced to remove books seen as unpatriotic — including the work of Bird's mother, Margaret, a Chinese American poet who left the family when he was nine years old." As Bird seeks out his mother, he is drawn into a mystery and sent on an adventurous journey.
For Ng, the world of the book is intentionally reflective of things that have happened in the U.S. over the past few years, including attacks on Asian-Americans. 
"I know that by talking about these things, it puts me out there," Ng recently told TIME. "But it also felt really important to do, not because I need to make a statement, but because that was where the project went."
She added, "I don't pretend to have the answers. But every book I've written is me trying to tell you what I see in the world. Not how the world is — just what I see."
Speculative fiction based on real life has been notably popular in recent years, particularly since the success of the TV version of The Handmaid's Tale. The reason? It gives readers (and, eventually, viewers) a glimpse of what could be if we continue on our current path.
No one actually wants a world like Station Eleven or The Handmaid's Tale, but it's useful to explore in a fictional way. Ng's third novel does just that. It serves as a warning of what could happen, which makes it all the more compelling.
In all her work, Ng focuses on identity, particularly in family situations. She's interested in exploring how we relate to each other and why, without being preachy about it. While there will be dozens of exciting novels and non-fiction works released this fall, Our Missing Hearts should be on the top of your must-read list. It's a heart-breaking, though-provoking experience that will connect with readers from all backgrounds and all age groups. And if you prefer to listen instead of read, actress Lucy Liu recorded the audiobook version. Don't miss the book we'll all be talking about this fall. 
Emily Zemler is a freelance writer and journalist based in London. She covers entertainment and travel for a variety of outlets, including Los Angeles Times, Rolling Stone, Shondaland and Observer.
Read more