8 At Home Date Night Ideas Because Even Your Couch Is Bored
Go beyond "Netflix and chill."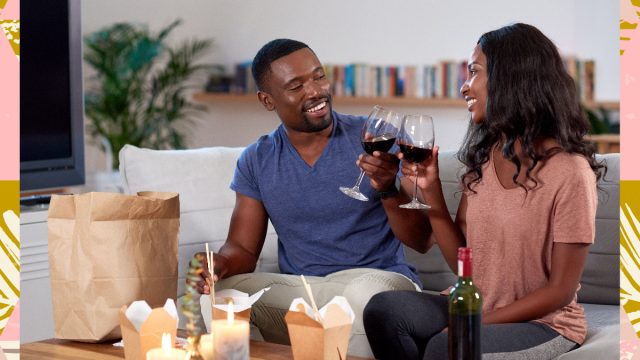 By now, you've probably spent more time binging movies than you care to admit. Let's face it, even your couch is bored.
Date nights out are fun but spending the night in can be a whole lot better. You don't have to deal with crowds, reservations or scoring the hottest tickets. That means you can spend more time focusing on what counts – each other. There is nothing better to make a relationship stronger.
Depending on what you choose to do you can have a great date at home without spending a penny. Or, you can use the money you would have spent on an average night out for a truly memorable at-home experience for about the same price. Even better if you invest in something you can use to recreate the perfect date night at home whenever the mood strikes.
RELATED: 20 Best Date Night Movies to Watch With Your Partner
Not sure what to do at home besides pulling out the remote? Don't worry. We have eight great ideas for memorable at-home date nights that will make you want to stay home.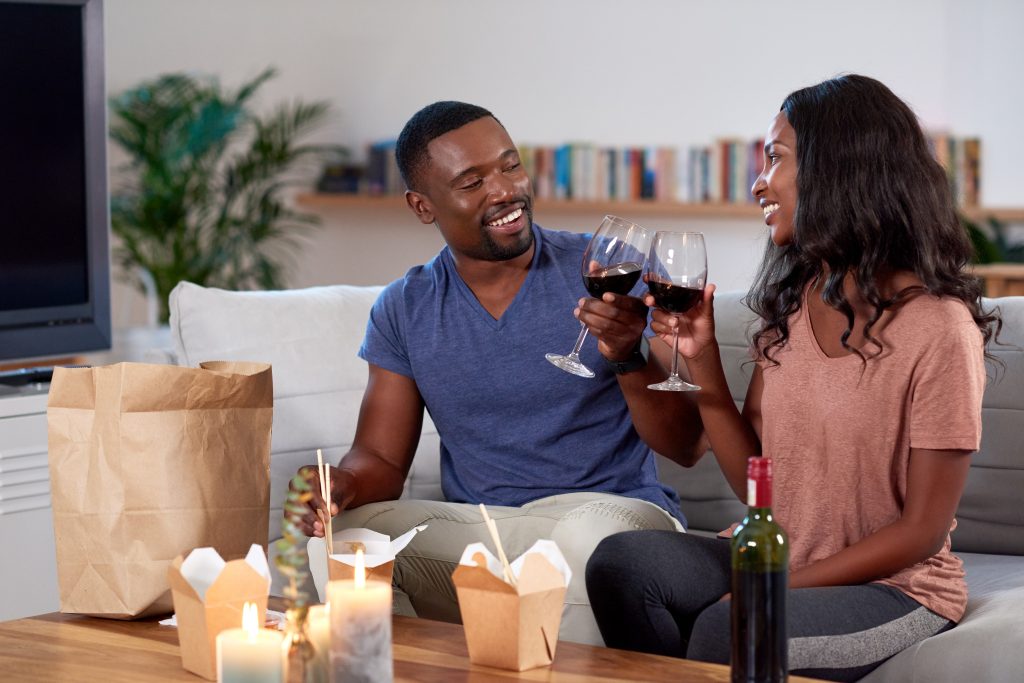 Turn your kitchen into a taste lab. Get a selection of whatever you like from wine to ice cream and sample as many types as you can. It's not only a fun process, but you will probably discover a favorite that you may find yourselves buying for years to come – with a great story about you came across your new favorite.
Make Your Bedroom a Haven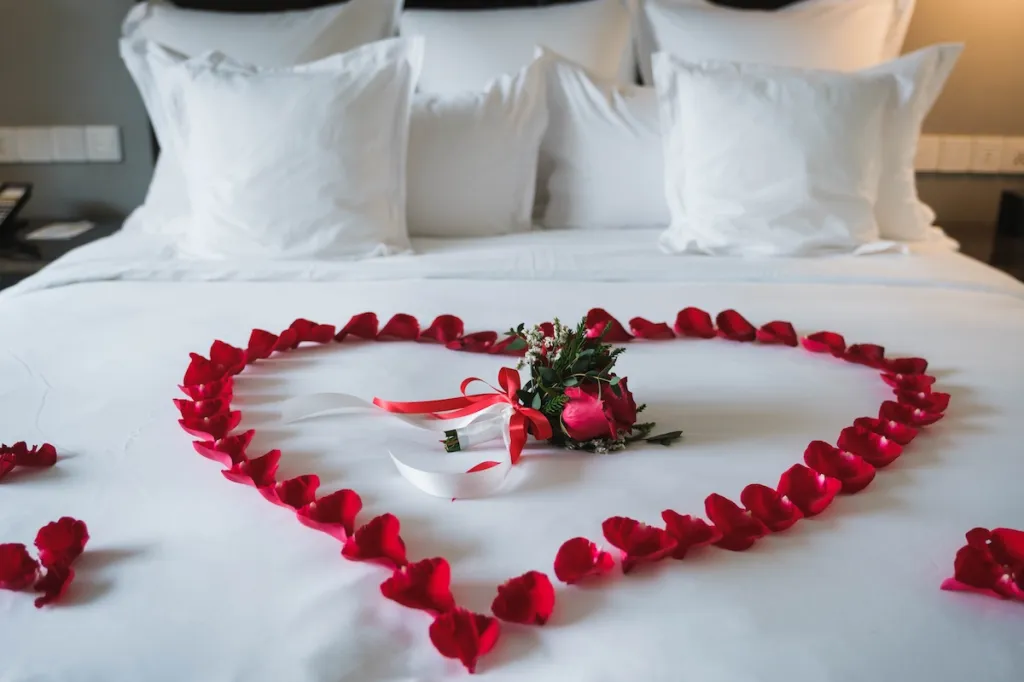 We all know that bedrooms aren't just for sleeping! Upgrade your boudoir for a special night in. Surprise your special someone with upgraded pillows and linens. Start a cackling fire, even in the smallest bedrooms with an small (but stylish) indoor fire pit, like the cute hexagonal one from Colsen for under $100.00. If rose petals and fancy bubble baths are your style, throw some of those into the mix.
Spend Time Under the Stars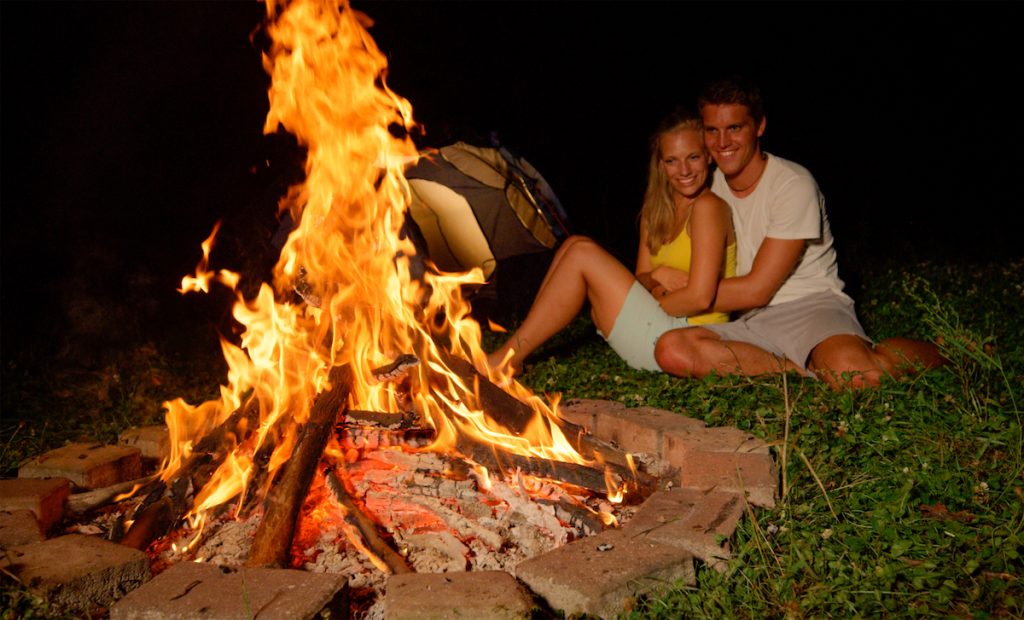 Forget competing for an outdoor table at your local bistro. Instead, create an oasis outside for a quiet night out at your own abode. Head to your yard to enjoy the fresh air and each other! Not sure what to do once you get there? We've got ideas! Create a cackling fire with an easy to use (and clean) firepit like a Solo Stove smokeless fire pit. Snuggle up to relax or make s'mores. There is probably nothing more relaxing that lounging in a hammock together. Coalatree hammocks can easily hold two and are easy to set up and take down. Or, take your favorite activity outside, whether it's eating dinner, drinking wine or playing a game. With an outdoor movie projector like the Capsule you can even watch your favorite flick or binge a must-watch show under the stars.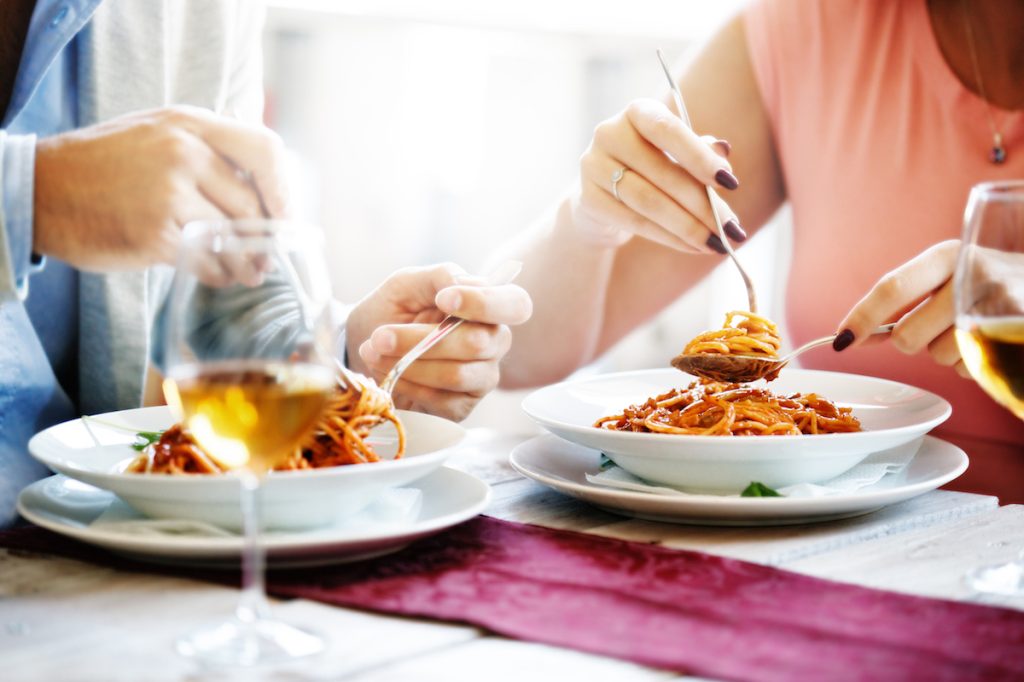 Can't head to Paris for some romance? No problem. Pick a theme night and pretend you hopped a jet for a romantic getaway. Italy is an easy choice. Make (or order in) a pasta feast, open a bottle of aged Italian wine and play some Italian music in the background to set the mood. End the night with one of the best Italian movies of all time – or turn to a classic like The Godfather. A red and white checkered tablecloth is optional!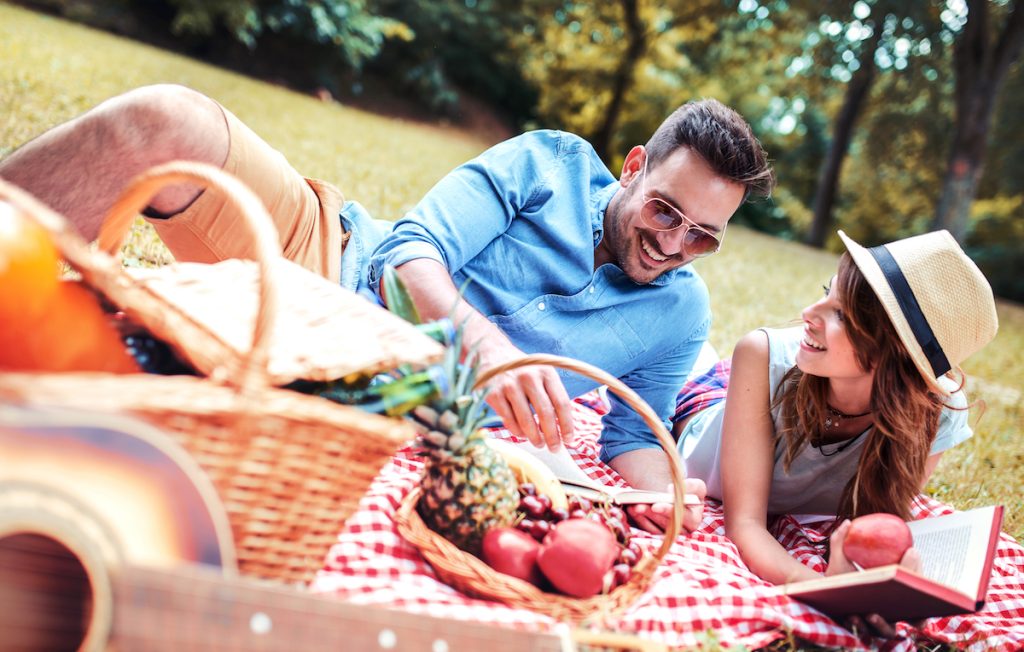 Eating in the kitchen gets boring. Pack some gourmet eats and treats, grab a blanket and head to your back yard or porch for a lazy, loungey at-home picnic. This is a great at-home date that can be done any time of day for brunch, lunch, dinner or happy hour!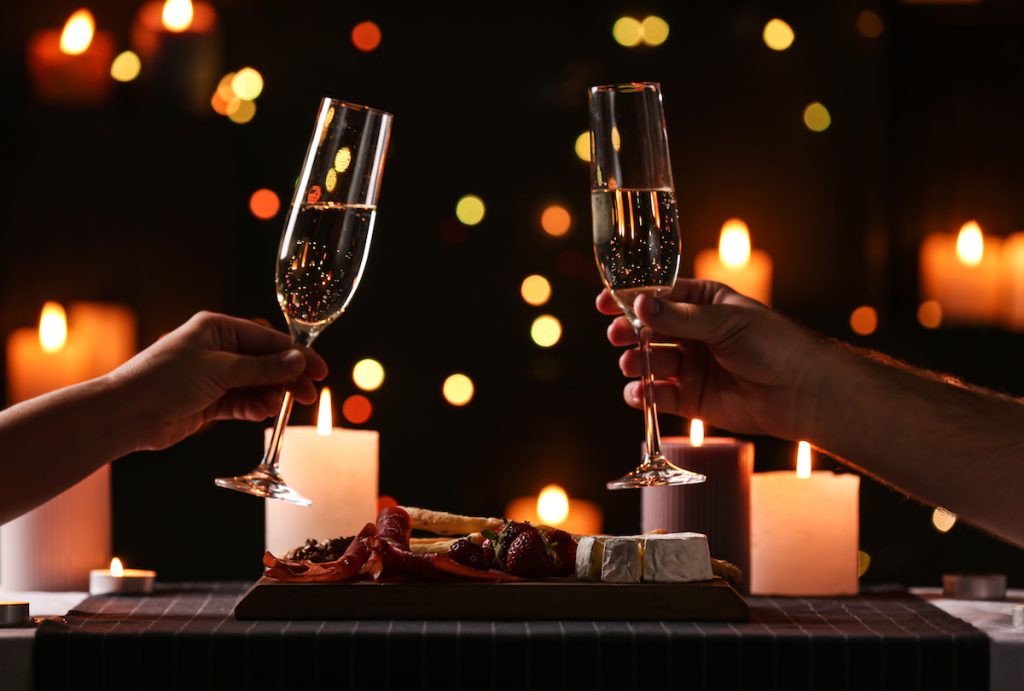 Doing just about anything by candlelight is more fun – and romantic. Have an electricity-free night with no lights, no cellphone, and no television. There is a lot you can do by just the flickering light of a candle! Have an intimate dinner, play a board game, read together or snuggle under a blanket and create a bucket list of things you would like to do together. Fair warning – it might be a jarring return to the real world when you turn on the lights and power up your phone in the morning.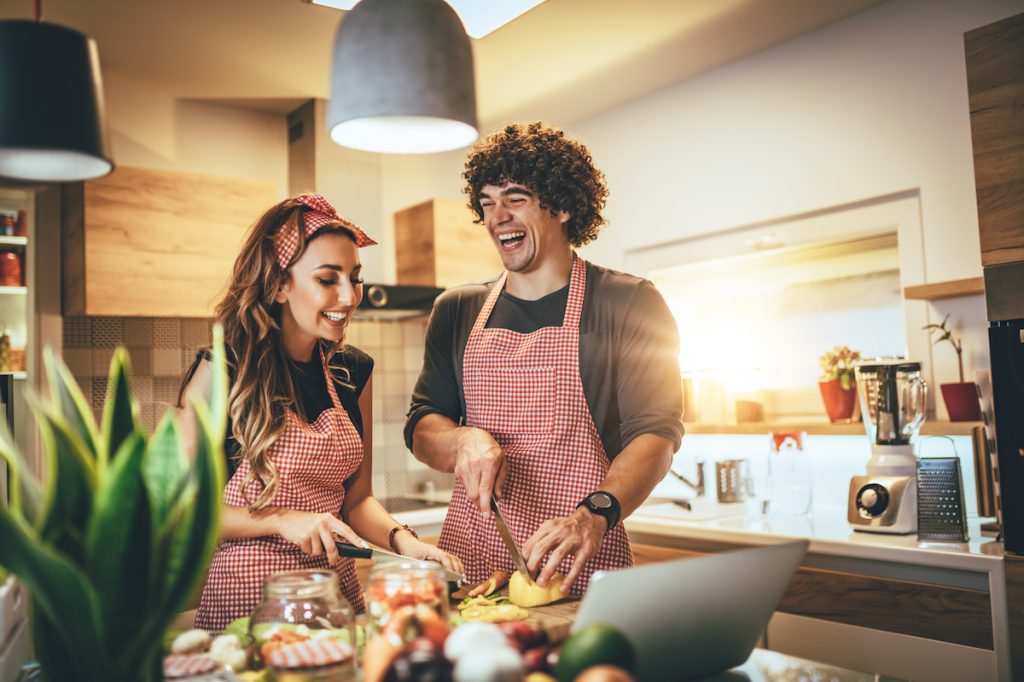 Cooking tends to be utilitarian, but make your meal about the process of getting there. Try something elaborate, like cooking homemade pasta, or choose an easy route like an all-in-one baking kit like one from Global Grub to make anything from sushi to focaccia. Kits come complete with ingredients, cooking tools and recipes all neatly packaged in a box. After the hard work of creating your food, sit down and enjoy a fantastic meal without the hassle of making reservations.
Go back to basics and have an at-home game night. If you want to strengthen your couple skills, go for a cooperative game like Pandemic. Have a competitive streak? Go for world domination with Catan or Risk. Or, pull out a childhood favorite for a taste of nostalgia. Twister counts and may be even more fun as adult. You decide whether you want to keep game night wholesome or turn into a version involving stripping or shots!
Jamie is a mother of four, writer and attorney.
Read more